Over the last few months, politicians in Washington have openly discussed completely repealing the Affordable Care Act (known as Obamacare) and replacing it with something deemed as more sustainable.
This article isn't designed to fan the flames of politics. Its purpose isn't to set one side against another.
What it is intended to do is to help medical practices – be them small solo operations or multi-location clinics and hospitals – identify a very specific need shared by their patients and prospective patients alike.
In short, most Americans are stuck in the middle of a tug-of-war, with their health and financial futures hanging in the balance. To some, Obamacare has been a tremendous help; to others, it's been a debacle. That's not what we're discussing here. What we do want is to help you realize that despite these differences on both sides of the political aisle, one thing is certain:
Nothing is certain.
And that can be – and is – very scary for your patients and prospective patients.
Each time a new proposed health bill is released for public discussion, you can almost hear a collective sigh of confusion by men and women across the country. The singular question each person wants to know is: What's this mean for me?
That question, coincidentally, is the basis of the question every single person asks as they conduct any buyer-type search (off or online). It's why you typically should focus on a "benefits first" approach to marketing and speak to your audience whenever possible.
This ad below is a great example:

The ad includes the word "you", and let's a very specific audience know the benefit of clicking on the ad (options).
So, how does all this relate to the healthcare reform debate?
As we mentioned earlier, the state of flux that is our healthcare system scares people, regardless of their own personal views. People just want to know they're going to be covered for their specific ailments. They want to know what to expect when they visit their doctor, their hospital, or seek out their own insurance plan.
In other words, when it comes to their healthcare, people do not like surprises.
That's where you come in.
Be the source of information and clarity for your prospective patients
There are a number of keywords and phrases you likely do – or want to – rank for or bid on for your practice. When it comes to paid search for healthcare professionals, an urgent care clinic with locations throughout Georgia might, for example, want to bid on keywords like Urgent Care Clinic Atlanta.
Creating articles and blogs is a great way to complement this type of ad strategy and target long-tail keywords. For example, while "Urgent Care Clinic Atlanta" is a good phrase to target for an ad, what happens if someone types in:

Your ad might appear still, based on your bid strategy. But you could also rank organically if you produce content around that long-tail key phrase, much like Children's Healthcare of Atlanta did:

Now here's how you can use that same type of strategy with the health care reform debate:
For starters, you have to assume people are searching for answers about this reform debate online. The goal is to figure out what, exactly, these folks are entering in Google to conduct this type of search.
So, what our digital advertising company for hospitals did was begin with a rudimentary search in the search bar, hoping that Google would auto fill with some suggestions.
It did not disappoint: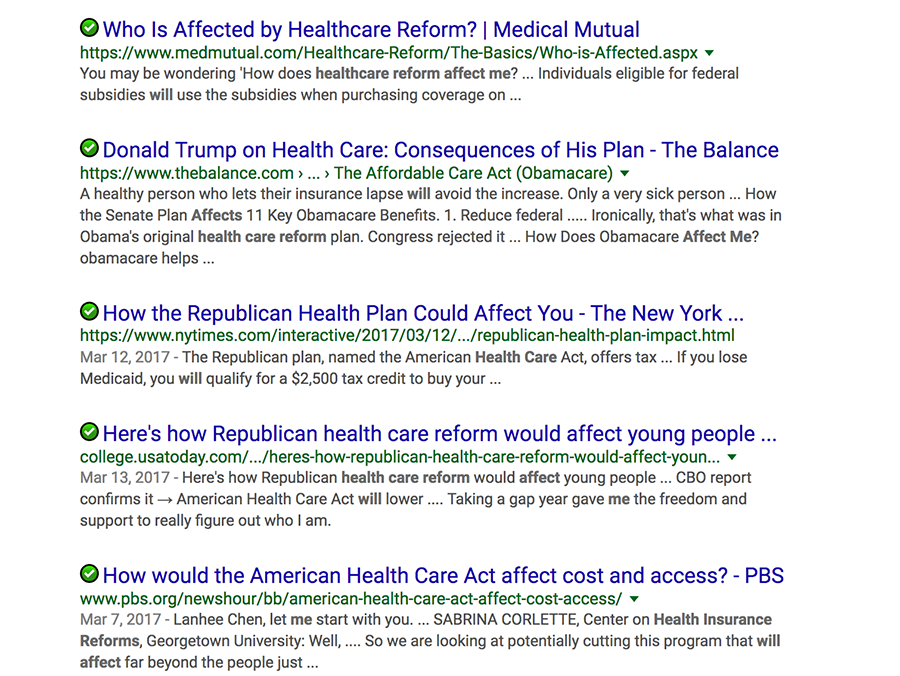 That's fine and good, but what if your medical facility produced similar content that answered this question? There's a good chance that your local prospects will see your organic result, because of Google's slant on local search.
But, to better your chances of getting seen on the results page, why not create an ad that promotes your article (or landing page)?
But don't just stop there. At the bottom of search results pages, Google will often offer advice on related search topics: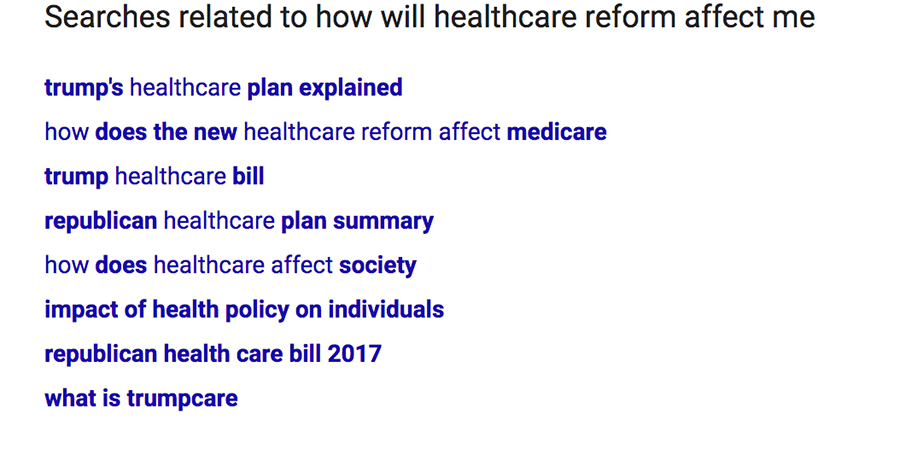 This information is gold. These topics offer you even more possible content pieces to write about. Click on each one and you can continue the process of finding even more content to write about.
We suggest coming up with a long list of potential topics to write about and then prioritize them based on their popularity (and whether you're willing to promote your blog with a paid ad).
Check out the results we found for "What is Trumpcare" in AdWords' Keyword Planner:

There's a decent number of searches each month, with very low competition. What this tells us is that this is a topic worth expanding on in either an article, video or the like. If it performs well organically, you might want to then create an ad/landing page for the topic, to increase your presence on the results page.
Don't forget about what it is your patients and prospects need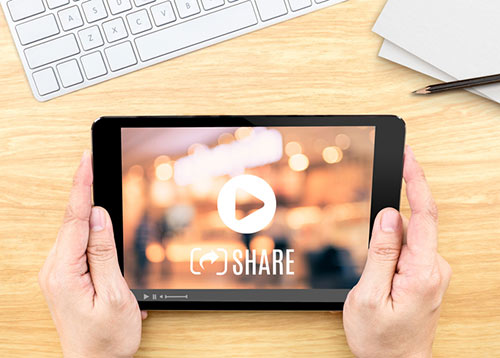 Implementing this type of strategy can be a tremendous way to leverage trending topics and cement your facility/brand as a leader in the field and a resource for the community.
But all of that will fall by the wayside if all you do is focus on keyword research and optimizing for rank.
If the content your prospects land on isn't worth their time and doesn't provide them actual value, you'll do your brand more harm than good.
Each piece of content you discuss should always have your patients and prospects in mind. Remember what they're asking: What's this mean for me?
That means:
Writing in a language that your target audience will understand
Designing a page that's visually appealing (with white space, images, mobile responsive)
Using headers and sub-headers, as well as bulleted lists
Outlining clearly the pain points and explanations
It's not about hitting the right number of keywords. It's not about making sure your content is X number of words. It's about choosing your topic and providing a thorough answer that your readers will value.
In terms of this entire health care reform debate, the type of content you'll be able to produce, that offers any type of answer, might be limited. You can't really know how your patients or prospects are affected until a reformed plan is active.
But what you can do is try to keep your patients' minds at peace. Explain to them – in simple terms – the intricacies of a reformed plan. Breakdown what patients could expect, based on individual ailments or procedures.
Vary the type of content you produce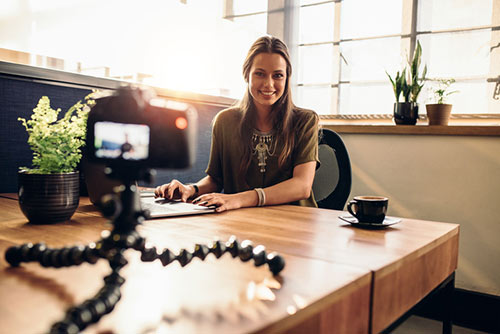 Don't just rely on articles. Consider infographics, videos and, if possible webinars.
Webinars, in particular, are an incredible way to become a resource for your local community. If, for example, you create a webinar called "Healthcare Reform: How Will It Impact People in [Name of Town/State]", and then promote that webinar through display ads, social media, a few related articles/guest posts and more, you can be certain you'll get a fair share of people to sign up.
Not only will that webinar allow you the opportunity to display your knowledge and willingness to offer advice, but it'll put you in direct contact with patients and prospective patients (consider holding a live Q&A following the webinar). Plus, because your attendees will need to sign up for the webinar, you'll get their contact information for future outreach.
Webinars are even more effective if you can partner with another industry leader. In the case of: "Healthcare Reform: How Will It Impact People in [Name of Town/State]", if you could nail down a congressman or expert in the field of healthcare policy, you'll find that even more people will sign on (and you'll have to do less work developing content).
This strategy isn't unique to the healthcare reform debate. It can be applied for any type of key phrase you're looking to rank for; however, while it's important to develop industry-standard and location-based keywords to build your digital marketing strategy if you're a plastic surgeon or a medical professional, you can't forget about your patients and prospects, and their real-time needs.
Right now, many of your prospects are uncertain about their health care future. They want answers. They want support.
Through a well thought out healthcare digital marketing plan that involves SEO and paid strategies, you can be their safe harbor.