While we watch hospitals in Utah, Des Moines, and other midwestern cities become overwhelmed by COVID-19 cases, we're reminded of yet another problem brewing throughout the United States' healthcare system: surgical backlogs. Exacerbated by the widespread impact of the COVID-19 pandemic, the backlog of outstanding surgeries has grown to near-record levels.
According to McKinsey, the U.S. surgical backlog is now in the millions, thanks in large part to the pandemic-related suspension of elective surgeries. Take elective orthopaedic surgery, for example. According to research published by The Journal of Bone & Joint Surgery, "there will be a cumulative backlog of >1 million surgical cases at 2 years after the end of elective-surgery deferment." And according to research published by the Journal of Cataract & Refractive Surgery, the backlog for cataract surgeries might have swelled to as many as 1.6 million in 2020.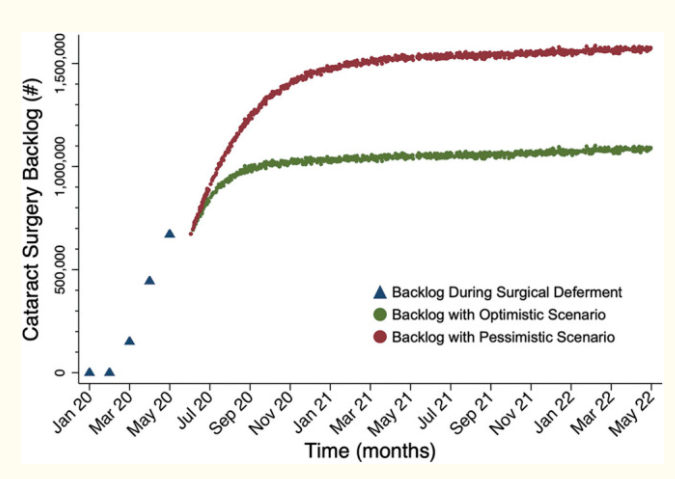 Aside from the inconvenience it creates, this surgical backlog might affect patient sentiment and, eventually, health outcomes for years to come. In light of this growing problem, we've got some tips that ought to help weather the storm and stabilize brand loyalty.
What Surgical Backlog Means for Healthcare Organizations
The growing surgical backlog can create tremendous problems for healthcare organizations in terms of brand loyalty. Think about it from the patient's perspective: elective surgery doesn't mean unnecessary, and nobody wants to hear that the surgery they've been planning for will be delayed for weeks or months.
In addition, surgical backlogs have the potential to affect health outcomes, further degrading the patient experience. Given the swelling backlog due to COVID-19, long waits might become the new norm, which puts patients in a frustrating and distressing position.
How to Maintain Patient Experience Despite Surgical Backlog
As a result, healthcare organizations face an uphill battle for not only working through this backlog but maintaining a high standard of patient experience and protecting their brand and patient loyalty. While there's a certain amount of damage that cannot be avoided (the delays are what they are), that's kind of the point: now is the time to be:
Transparent
Communicative
Realistic
Proactive
To help you get there, here's our guidance for healthcare marketers as they strive to maintain patient loyalty in the face of a growing surgery backlog.
Be the Practice Known for Stellar Communication
We can't stress transparency enough. Practically speaking, that means communicating any delays as promptly as possible. Give patients information about why their surgery is delayed, what it means for their treatment, and when they can (reasonably) expect their surgery to be rescheduled.
Empathizing with patients matters, too. After all, who likes hearing their surgery is delayed? A practical way to do that is to provide timely updates before patients ask for them over the phone, through email, and by text. Even letting patients know that their surgery reschedule is still pending can go a long way in reassuring them that they haven't "gotten lost in the shuffle."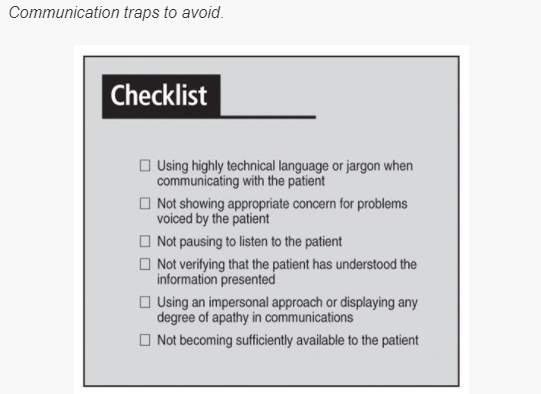 Finally, give patients the facts about COVID-19, including symptoms, testing, and treatment. The ability of healthcare marketers to reach people with this information will do wonders for building patient trust, especially in the lead up to surgery.
Give Patients a Plan
As you execute your patient communication strategy, be specific with a personalized plan for each patient (or patient grouping). If you have existing email sequences, they will need to be adjusted or improved given the growing backlog to include the latest facility safety guidelines and timelines.
You might also need to develop new email sequences to keep patients engaged and informed during the months, weeks, and days leading up to the new surgery date. This might include month-by-month dietary guidelines, lifestyle recommendations, and new medication schedules.
Here are a few other areas to include in your patient communications plan:
Appointments reminders
Pre-operation information and new surgical procedures
Testing, including blood work and COVID-19
Telemedicine instructions and logistics
Information about day-of-surgery and drop-off details
Details about postoperative care coordination
Do what you can from a communications standpoint to keep patients engaged while ensuring patients know what to expect.
Create Tangible Reminders That Cement Your Brand in Your Patient's Life
Medical providers are but one of many organizations competing for the time and attention of consumers. As such, a person's inbox, voicemail, and text messages might be cluttered with reminders, marketing, and spam.
This is why we recommend more tangible reminders in the lead up to surgery. By tangible, we mean sending patients physical reminders they can save, such as:
Appointment cards
Postcards
Magnets
Calendars or treatment schedules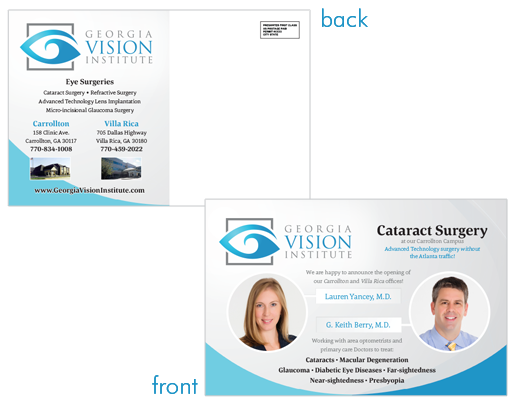 This can help healthcare providers break through life's noise, especially if the person is already a patient. Personalize these reminders by including a note from a favorite provider. Adding a more personal touch that lets patients know their practice is thinking of them (even if surgery is still weeks or months away) will help strengthen brand attachment and ensure they stay loyal.
Maintain a Consistent Presence Across Digital Channels
While patients await their new surgery date, they'll likely be spending a lot of time online. This is an opportunity for healthcare providers to foster a positive brand impression through social media and digital advertising.
It might seem counterintuitive to advertise to existing patients who already have surgery scheduled. However, in the face of a surgical backlog, this kind of advertising helps curb the negative impact on brand reputation. It'll also ensure that patients don't go looking for treatment elsewhere.
That's why we recommend targeting this segment of patients with programmatic display advertising and paid social media campaigns. Within most digital advertising platforms, like Google Ads and Facebook Ads, you can build custom audiences using your email list. Remarketing within the healthcare industry has to be handled carefully to ensure compliance with HIPAA. When developing your campaigns, ensure your messaging adheres to all privacy regulations and that you don't disclose protected health information.
These campaigns aren't meant to necessarily convert patients, they're designed to maintain brand awareness and foster positive brand sentiment. These campaigns might feature:
Patient success stories
Video testimonials
Healthcare worker tributes
Awards and recognition for excellence in a certain medical or surgical specialty
Announcements and changes to operational procedures (new telehealth offerings, new hours, etc.)
For more information on how to reach existing customers with digital advertisements, see our Beginner's Guide to Programmatic Display Advertising and How to Target Facebook Ads with Your Email List.
Expand your Telehealth Offerings
In the face of limited capacity, healthcare providers would be wise to expand their telehealth offerings. The University of Michigan Health Lab recommends "broadly adopting the way telehealth appointments were implemented for postoperative care in the past, and expanding it to some initial surgical consultations, could continue to grow the service and make medical appointments easier on the patient." Put differently, telehealth can help make the patient experience more efficient, something so important when dealing with a surgical backlog.
By augmenting your in-person visits with telehealth, you'll be able to conduct more surgical consultations, check-in on waiting patients, and evaluate postoperative patients. Use these virtual sessions to assess their well-being and to reassure them. This will help negate feelings of abandonment, and they'll appreciate hearing and seeing their healthcare provider—even virtually.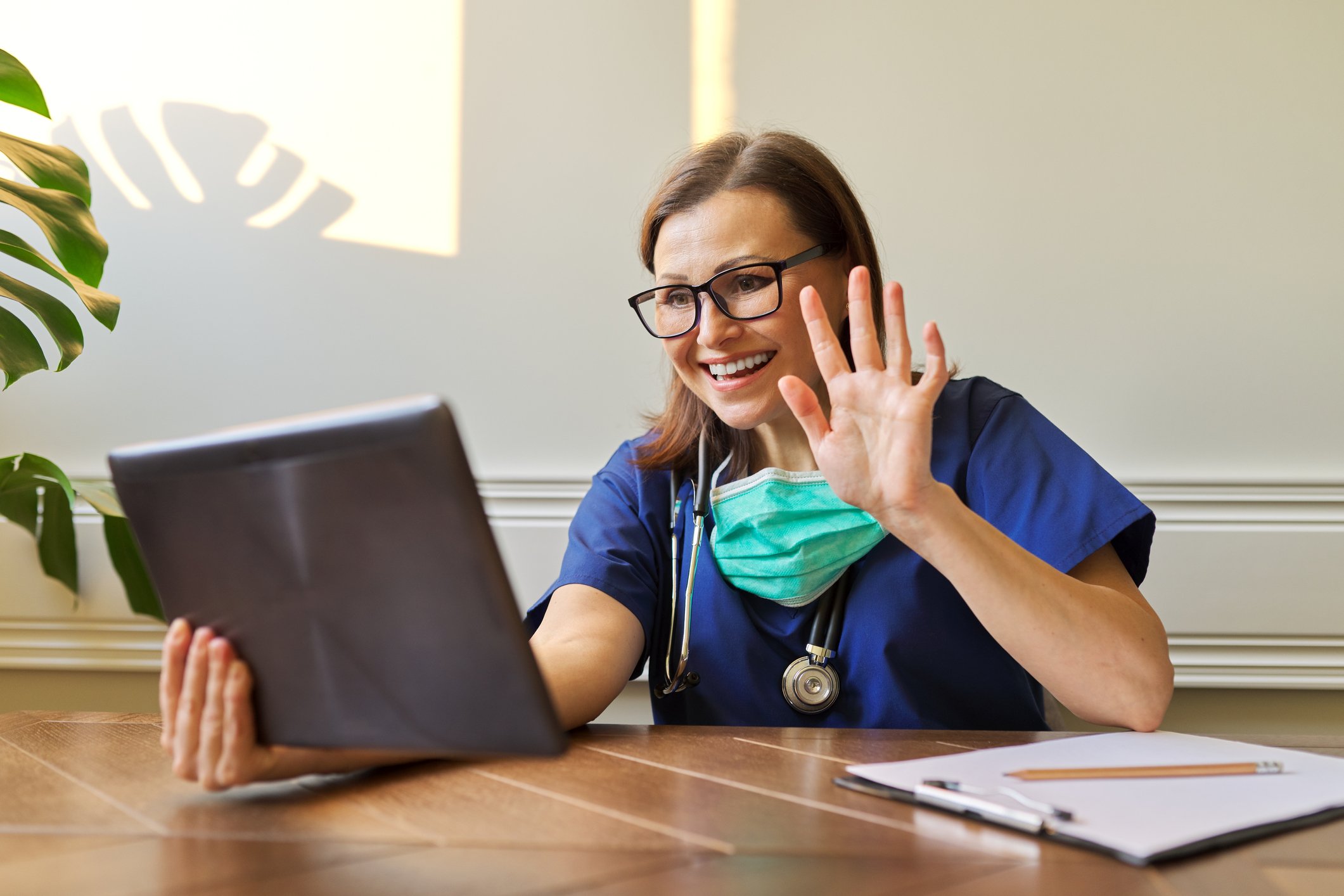 On the marketing side of things, this expansion of telehealth offerings can be communicated in the various channels we've mentioned above. At a high level, however, you'll want to make sure your marketing campaigns do two important things:
1. Underscore the benefits of telemedicine:
Limiting the spread of infectious disease, to protect themselves and others.
Providing greater healthcare access to patients who live in rural areas or have personal limited mobility.
Scheduling flexibility for appointments.
2. Answer frequently asked questions about telehealth:
Does insurance cover telemedicine?
Will the appointment costs differ from traditional visits?
Will I be charged additional fees?
Will the doctor really be able to help me remotely?
Is it worth the money? How can a doctor know what's going on through video?
What is the quality of care?
As you look to expand your telehealth offerings, take a look at three guides we put together for healthcare marketing teams:
Look for New Opportunities, If You're Ready
While the broader trend indicates a swelling surgical backlog, not all healthcare providers are at capacity. Whereas other practices and hospitals might not be able to handle their patient load, you might still be able to. This creates an opportunity to develop campaigns that ensure people know you have the capacity for certain elective surgeries.
While there are several ways to go about this, one strategy would be to position your hospital as a community resource. This would entail:
Identifying keywords for patients with a high-intent who need care now. Target keywords specific to your location, too. "Fast cataract surgery Atlanta," for example.
Running ads targeting those demographics who are experiencing a backlog (for example, people waiting for cataract surgery).

In addition to these targeted campaigns, you can build out content around how your practice is adding capacity. What steps are you taking to address the surgical backlog and ensure that your practice is in the best position to handle extenuating circumstances? All of this material might interest patients awaiting surgery, or considering a different provider if their current one has them on a backlog.
But Don't Over Promise What You Can't Deliver
To say that people awaiting surgery are sensitive is putting it lightly. That makes it very important that healthcare organizations avoid the temptation of over-promising. Be realistic about what your organization can handle while still maintaining a positive patient experience. Constantly assess organizational processes and alignment with marketing campaigns. And of course, communicate, communicate, communicate with the latest information, including:
Reschedule options and available dates
Surgery pricing and payment options
Updates to surgery room capacity that might impact backlog
Nationwide statistics on waiting times for a particular surgery
In our experience working with healthcare marketers, we've found without fail that patients prefer transparency. Healthcare brands that set their communication agenda with this in mind will not only navigate their surgical backlogs better but burnish their brand's reputation while doing it.
In Closing: As COVID-19 Goes, So Goes The Backlog
As the McKinsey article we cited above suggests, the surgical backlog in the United States is very much caused by supply and demand. COVID-19 has severely reduced supply. To reduce exposure risk and help control the spread, hospitals are only permitting necessary procedures while deferring electives.
Unfortunately, COVID-19 hasn't gone anywhere, which suggests that the availability of elective procedures will continue to fluctuate. This will require even more flexibility in communication. Creating an agile communications strategy that helps maintain patient confidence and keep patients engaged and on track, will be more important than ever.