The Healthcare Performance Marketing Summit
Supercharge Your Patient Acquisition Strategy
December 5-6, 2023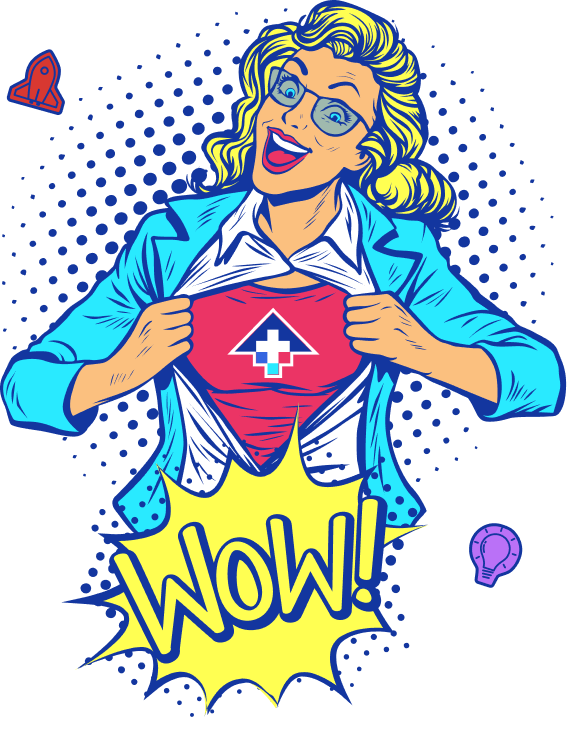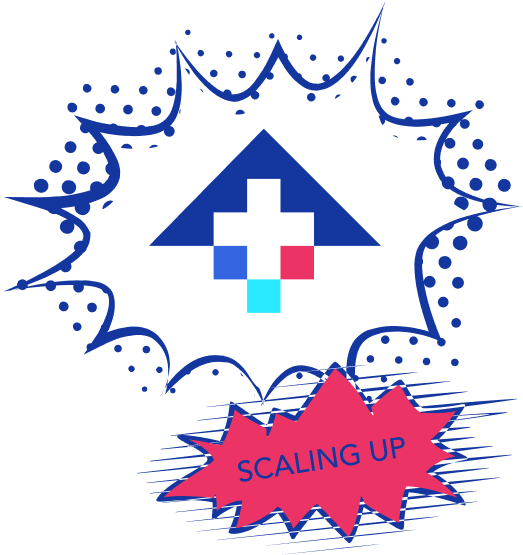 Where Healthcare Marketing Heroes Assemble
About Scaling Up
Two action-packed days of virtual panels, workshops, and Q&As designed exclusively for multi-site healthcare groups. No fluffy stuff. Actionable growth strategies and real recommendations you won't get anywhere else.
WHAT WE'LL COVER
Performance-driven patient acquisition strategies

The latest digital marketing trends

Healthcare's biggest growth challenges

Scaling your marketing machine
WHAT'S IN IT FOR YOU?
You'll learn how to harness the power of digital to supercharge new patient volume, destroy healthcare's biggest obstacles, and efficiently scale your multi-location healthcare group like a BOSS.
WHO ATTENDS?
We're calling all executives and marketing leaders at fast-growing, multi-location healthcare organizations. Those who champion the cause to help more people get quality healthcare by improving operational efficiency, sharing educational health information, and removing barriers to access care.
Experts to Guide Your Growth
Our Speakers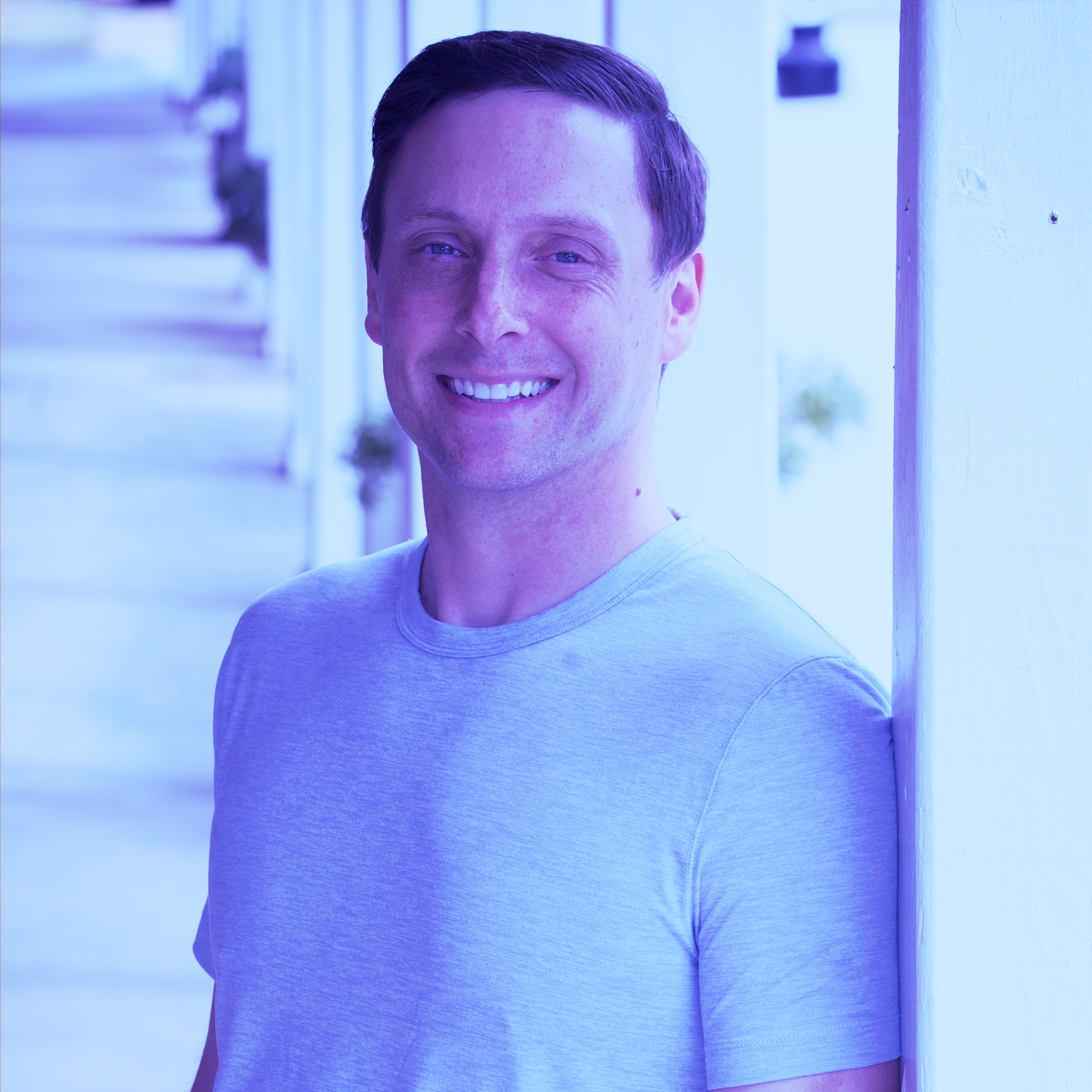 Some say Alex Membrillo was born to be CEO of Cardinal Digital Marketing. Others say the Flock chose him. Together with his team of high-flyers, Alex has led Cardinal to exponential growth thanks to an innovative approach to digital marketing.

A Digital Marketer of the Year by the Technology Association of Georgia (TAG), Alex also contributes to the Forbes Agency Council, with placements in national publications including Entrepreneur, Search Engine Journal, Physicians Practice, and The Wall Street Journal. He's served as an expert speaker for the American Marketing Association, HCIC, SMASH Senior Care Marketing & Sales Summit, and SHSMD (among others).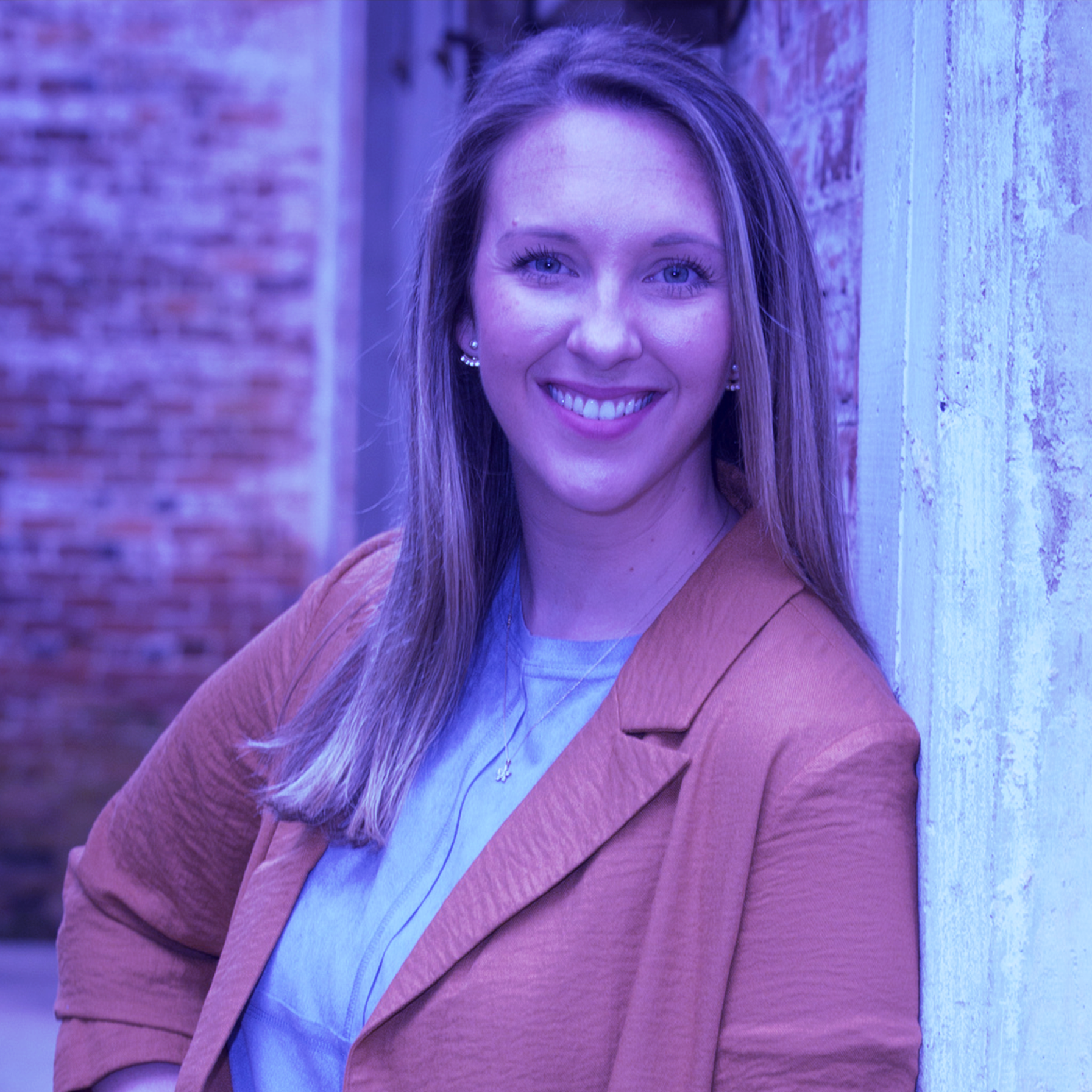 Lauren Leone
SVP, Client Services
Lauren is Cardinal's partnership expert! As Senior Vice President of Healthcare Marketing and Client Services, she collaborates with clients to set strategic direction, identify new growth opportunities, and lead campaign execution.

She has more than nine years of experience in developing multi-channel digital marketing strategies that have helped multi-location healthcare groups scale from 16 to 200+ locations via acquisitions and de novo strategies.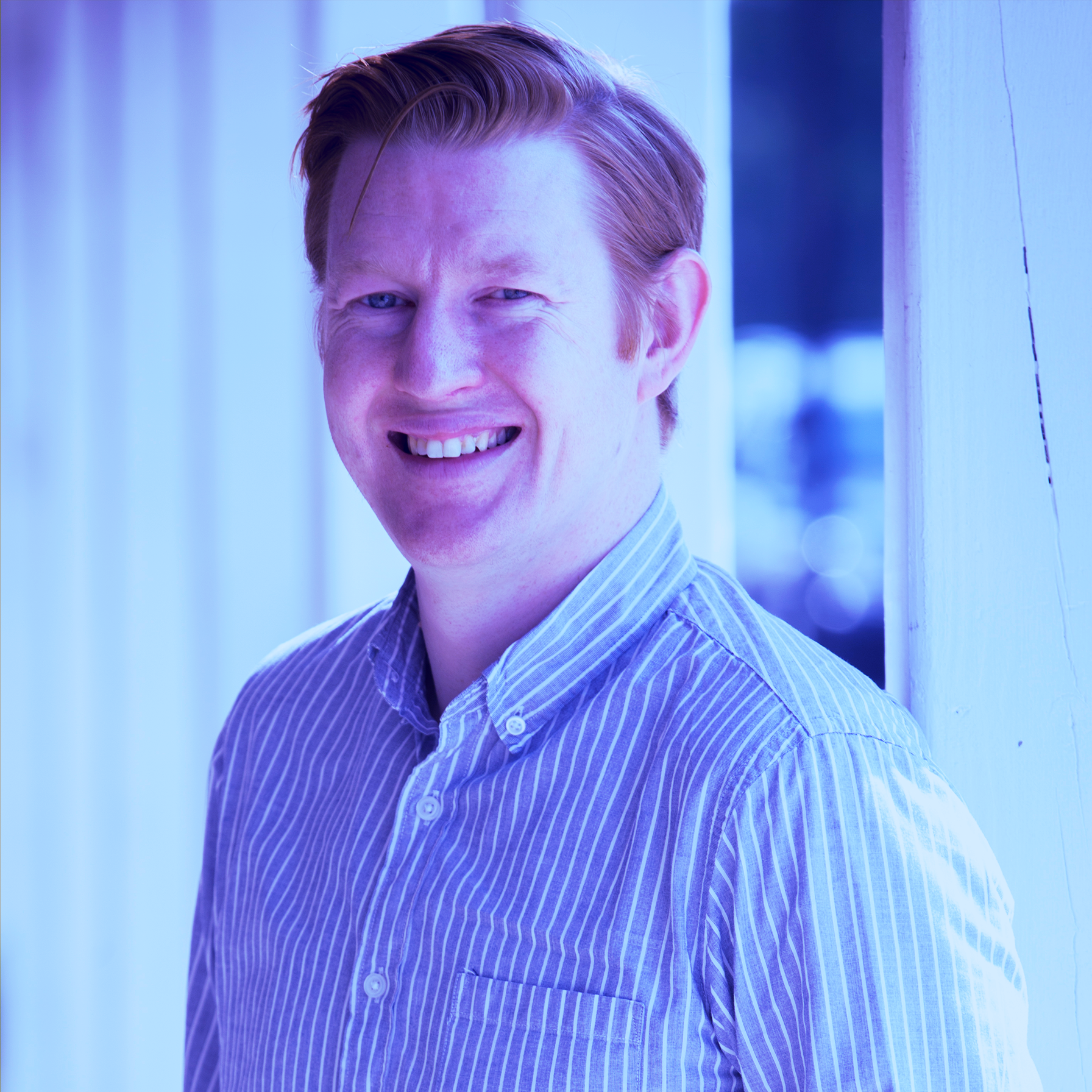 Rich Briddock
SVP, Strategy and Analytics
Harking from the land of Big Ben, Rich's digital marketing experience includes working on multi-million dollar media accounts for several Fortune 500 companies, including Verizon, H&R Block, and Equifax!

Rich specializes in developing holistic patient acquisition journeys that nurture patients through the funnel. Rich is an expert in building closed-loop reporting capabilities and helping clients gain insight into their marketing investments. He has deep experience developing media strategies for multi-location healthcare groups with 500+ locations and is driven to maximize performance.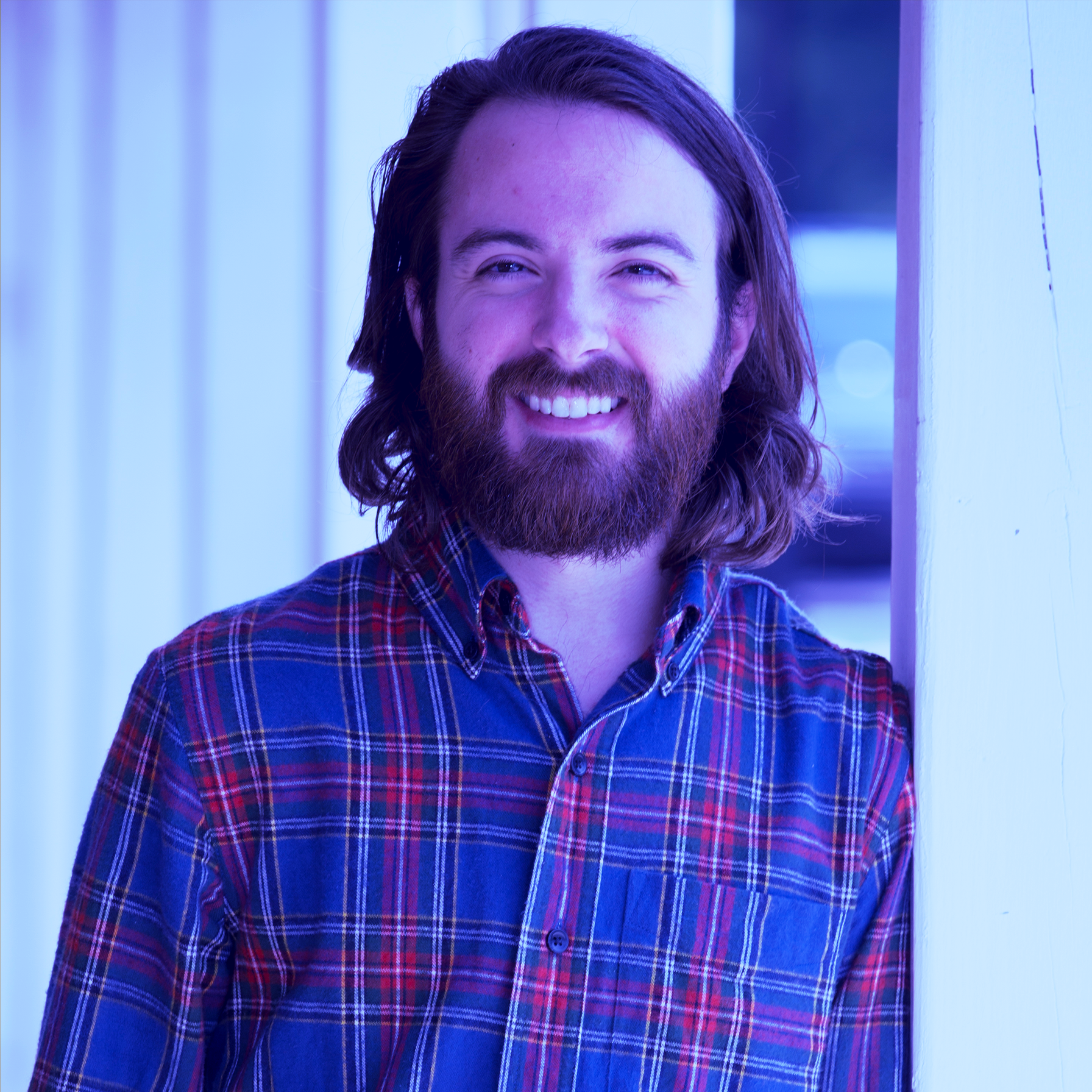 Alex Kemp
Director of Paid Search
Alex started out at Cardinal five years ago as an SEO intern but soon realized that his heart truly lies with paid media. Fast forward to the present day, and he is currently our Director of Paid Search.

Alex spearheads all PPC strategies for multi-location healthcare brands like TheKey and LifeStance Health, helping them improve lead quality, increase patient volume, and get them more bang for their marketing buck. As an expert in machine learning and a friend to robots, Alex knows how to harness the power of AI-powered technology to improve media performance, reduce patient acquisition costs, and drive more conversions for our clients.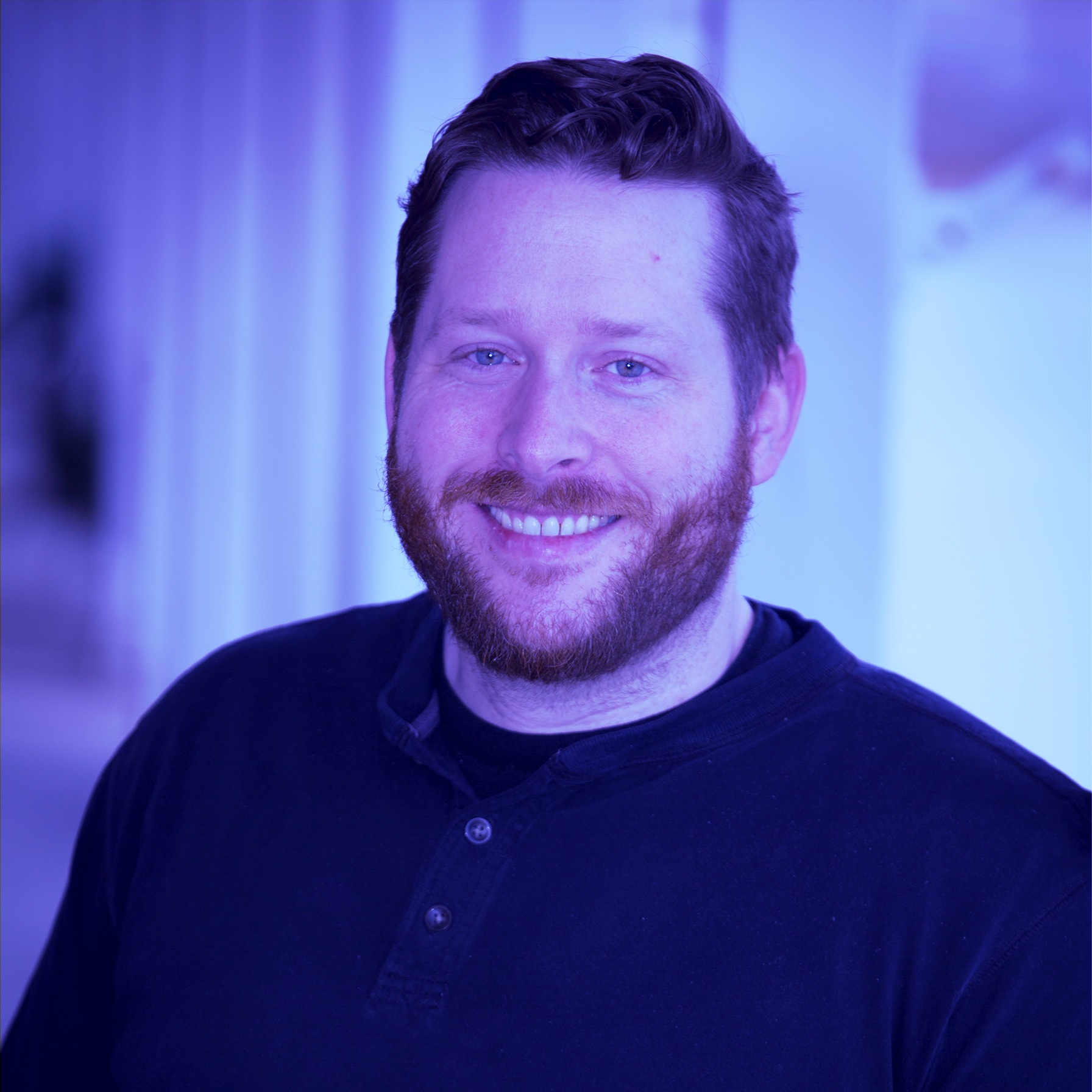 Evan Ilgenfritz
Director of Paid Media
Evan has a wealth of paid media experience across a variety of industries. As Director of Paid Media Strategy, he works with Cardinal's account and implementation teams to ensure that campaigns are driving the right value for each client while identifying and activating opportunities for growth.

Evan is experienced in managing campaigns through paid search, paid social, display, and video, giving him a unique perspective on performance optimization and full-funnel marketing strategies. Ultimately, Evan is laser-focused on deploying digital marketing initiatives that deliver meaningful and measurable results for the business.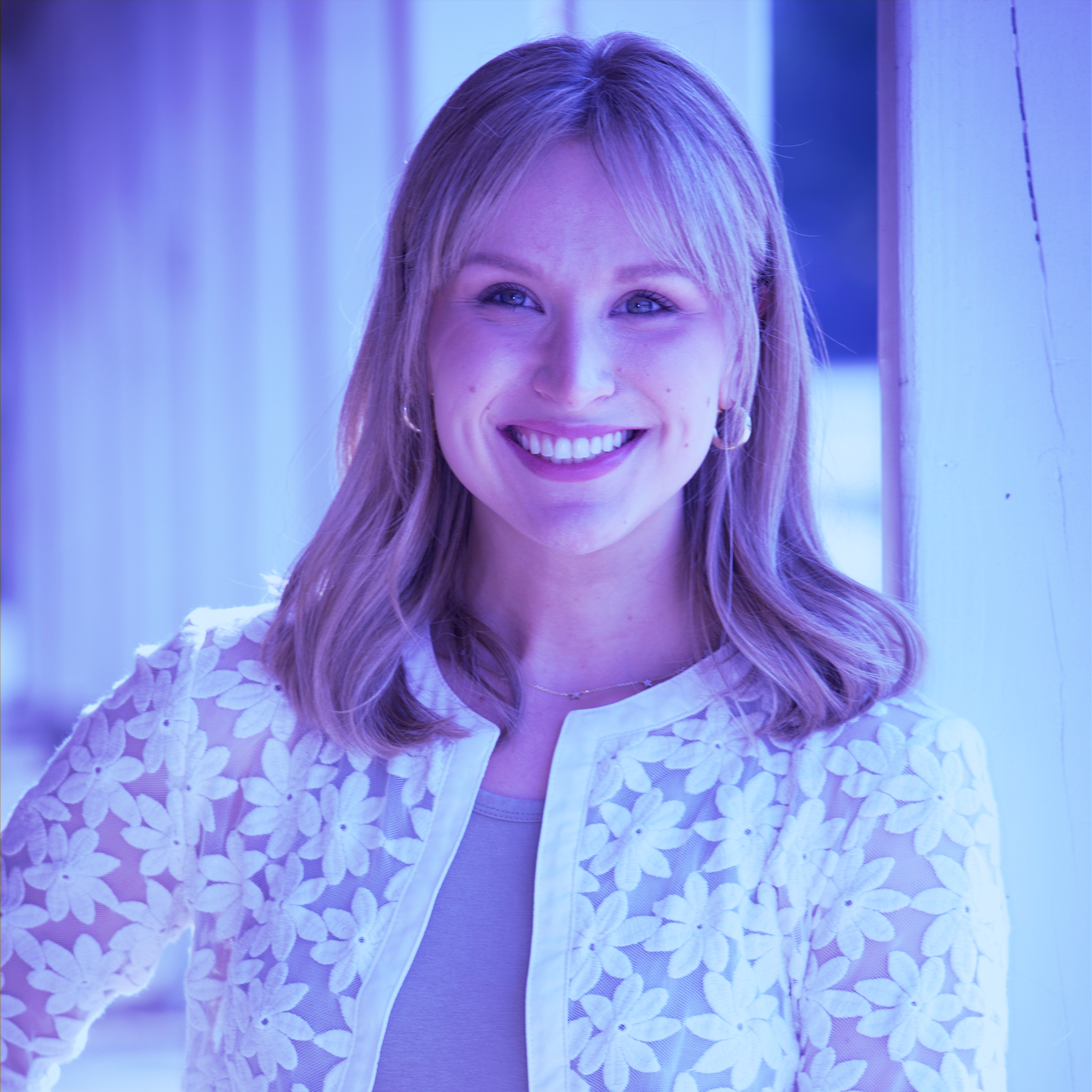 Jacquelyn Green
Director of SEO
Jacquelyn joined the Flock with a diverse digital marketing background, spanning content marketing, account management, and technical SEO.

As the leader of our SEO team, Jacquelyn spearheads the development of robust organic search strategies grounded in great content and smart technological optimizations. She oversees all SEO road mapping to ensure client deliverables are consistently being met! Her favorite part of any client engagement is learning what makes their business tick so she can build SEO plans of attack that help them achieve their goals.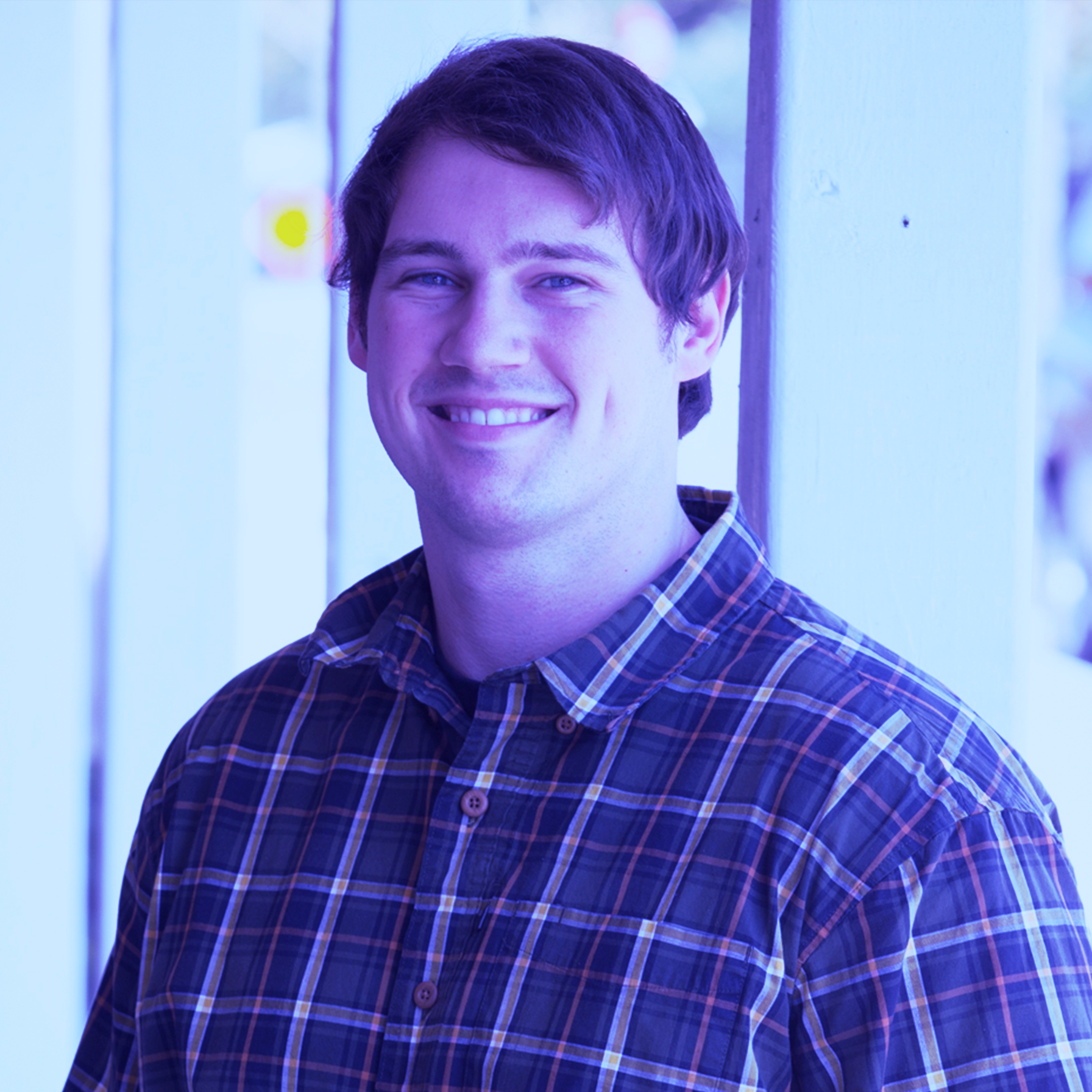 Turner McCreight
Director of Analytics
Joining the Flock with more than five years of experience, Turner knows how to connect the dots between disparate healthcare marketing technologies and derive meaningful insight to inform marketing strategy.

As the leader of Cardinal's analytics team, Turner develops integrated reporting capabilities that give healthcare brands visibility into the performance and impact of their marketing investment. The work he does researching emerging markets and provider density is critical in ensuring organizations are making informed decisions regarding acquisitions or opening new practices.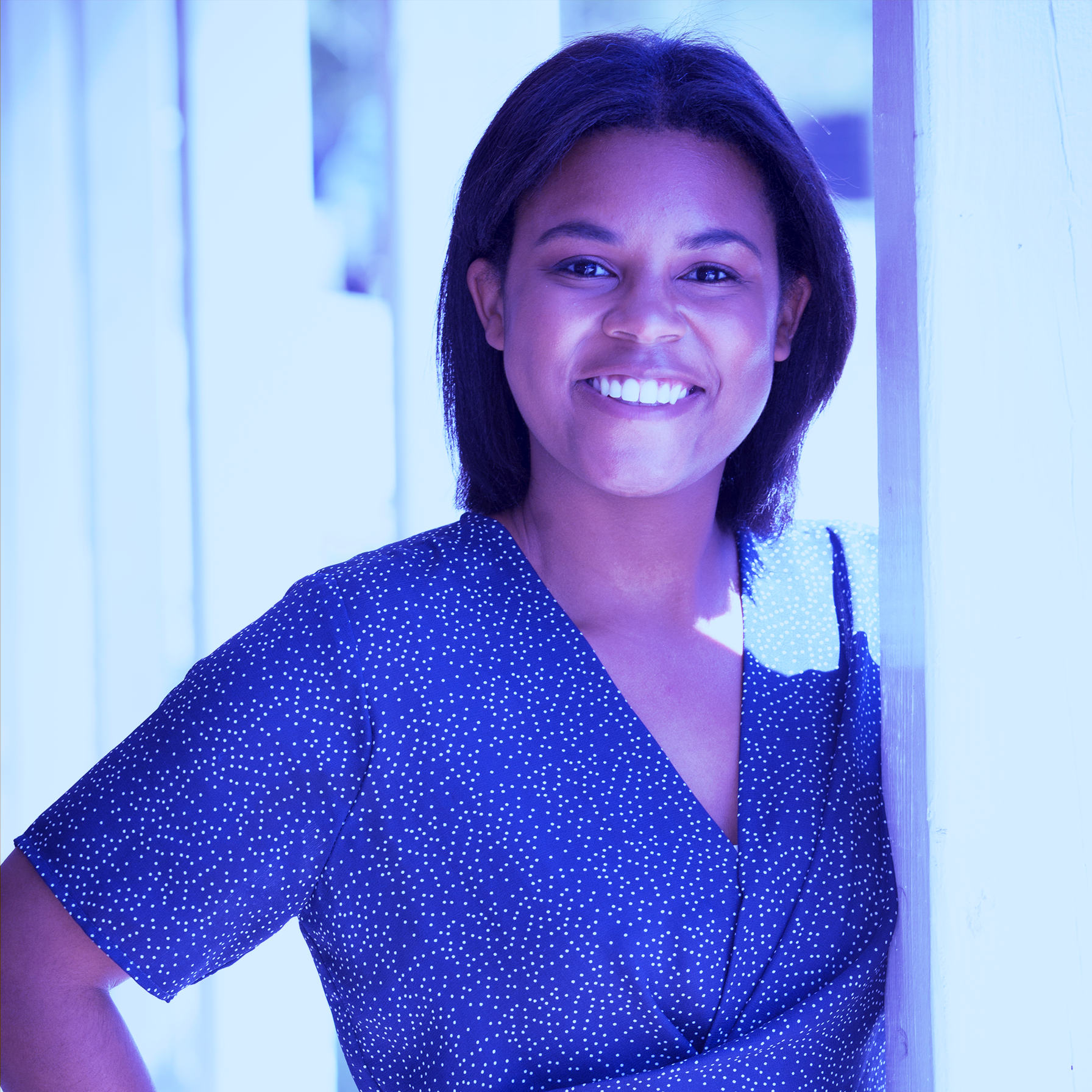 Amber Ritchie
SEO Supervisor
Amber is a Florida girl with a passion for SEO!

At Cardinal, she develops cutting-edge content strategies for a variety of healthcare clients (like Empower Behavioral Health, Peak Dental, and Williamsville Wellness).
She uses keyword research and URL restructuring to ensure their mission is appearing in search engine results. With a deep understanding of the patient journey, Amber develops SEO strategies for clients, so they're found at every step. She is extremely passionate about getting our clients to page 1 and continues to develop campaigns that convert leads into loyal patients!
Reach Groundbreaking New Heights
Why Attend Scaling Up?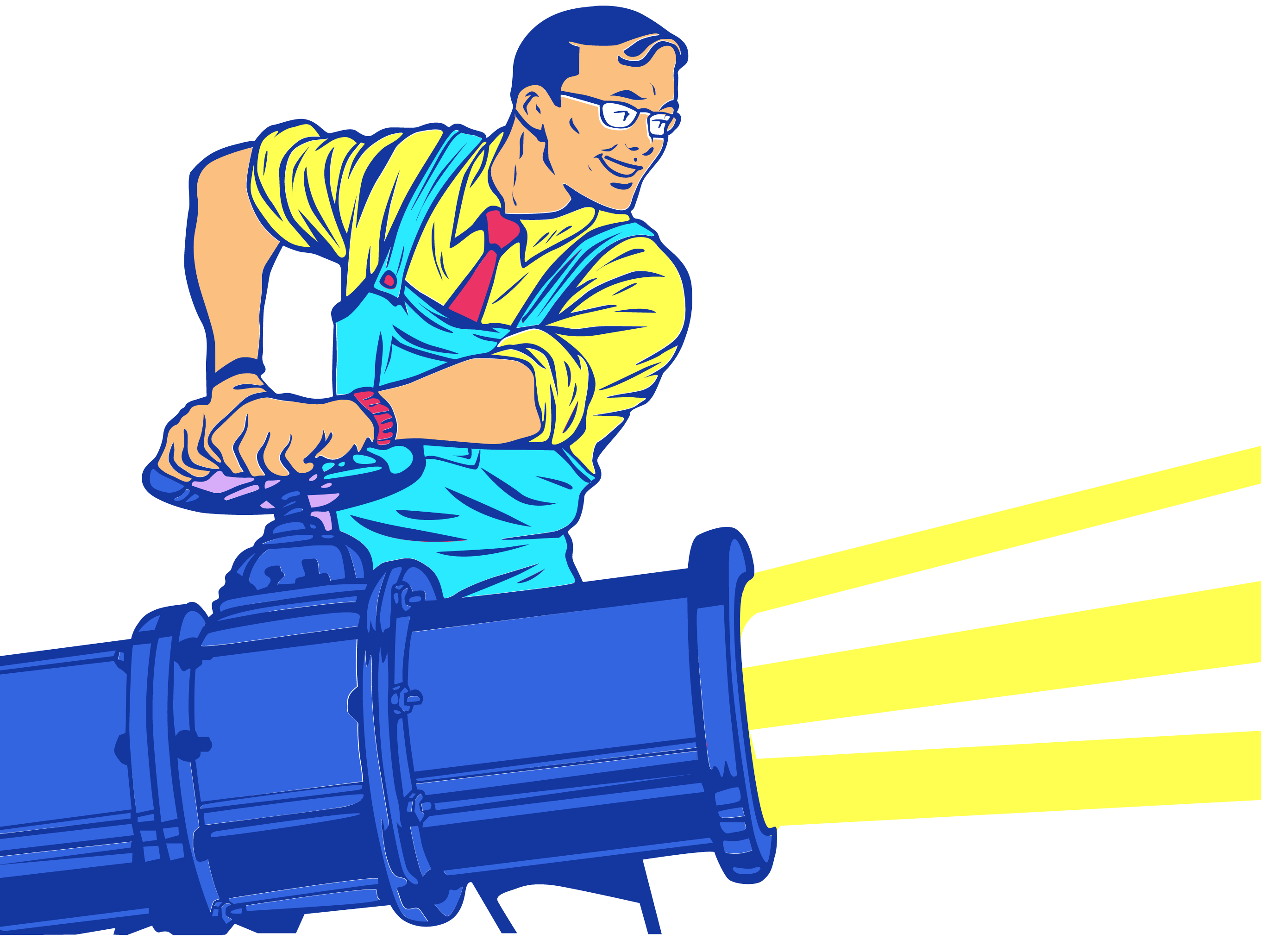 Power Your Patient Pipeline
Channel-specific tactics to skyrocket new patient numbers across your service lines and system.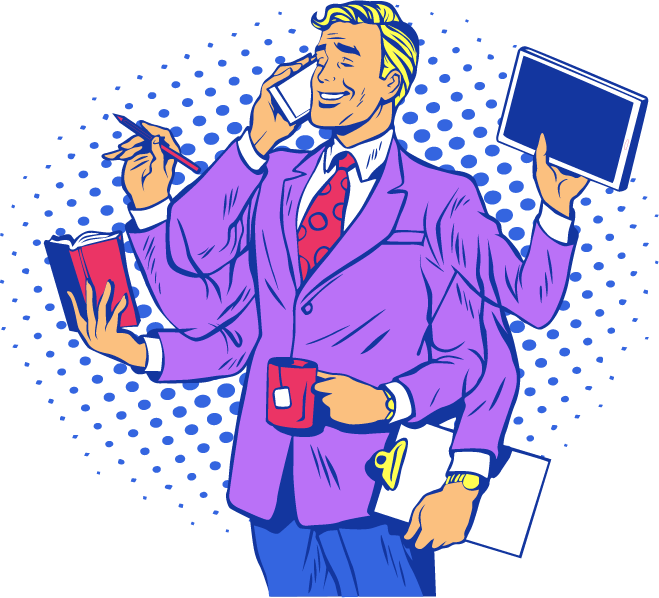 Wield Cutting-Edge Technology
The latest industry trends and innovative solutions to help you outshine the competition.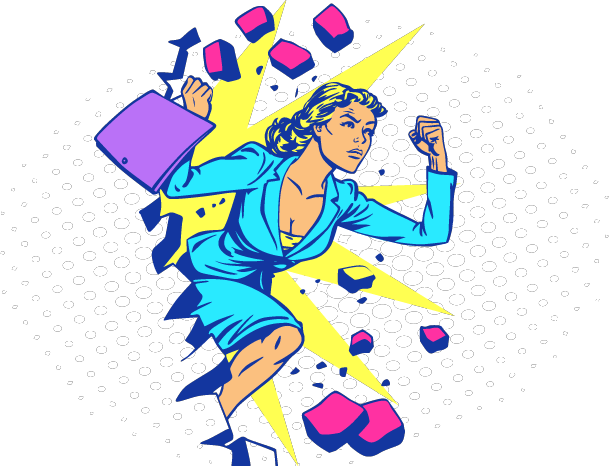 Vanquish Growth Challenges
Hear from industry experts on how to defeat the evils plaguing your organization's growth trajectory.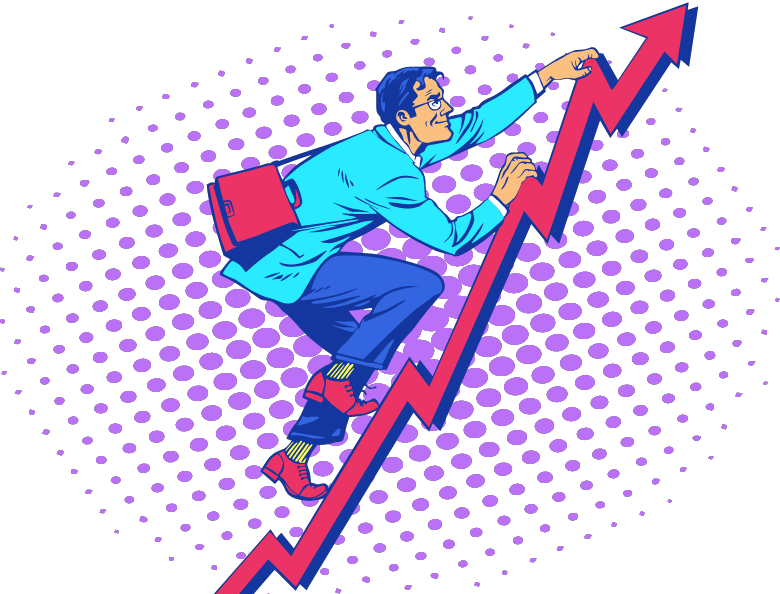 Scale Your Marketing Strategy
Learn to streamline processes, improve operational efficiency, & build a badass team of marketing superheroes.
Sessions & Workshops
Summit Schedule
TIME |
9:50 am - 10:00 am
We're kicking off the summit with opening remarks from our host and MC, Alex Membrillo.
CMO Insights on the State of Healthcare Marketing in 2023
TIME |
10:00 am - 11:00 am
Uncover the latest healthcare marketing trends at our CMO roundtable. Hear from the leaders of top healthcare provider groups as they share invaluable insights and lessons from 2023 and their predictions for what's to come in 2024. Don't miss this opportunity to learn from industry pioneers and stay ahead in the ever-evolving healthcare marketing landscape.
Insider Strategies for Improving Lead Quality
TIME |
11:00 am - 11:30 am
It's a common complaint across healthcare: we're generating leads, but none of them are actually booking appointments. Join us as we delve into the potential issues surrounding poor lead quality and explore effective strategies for attracting high-quality new patients. 
Determining Marketing ROI: From Campaign to Booked Appointment
TIME |
11:30 am - 12:00 pm
Determining marketing ROI is impossible without the right technology. Learn how to seamlessly track performance from marketing campaign to booked appointment when you use the right marketing tech stack. This panel will share tips for integrating online booking platforms, call tracking and analytics, and reporting solutions with your patient management system. They'll also share best practices for developing robust data management processes to ensure data integrity and compliance. Elevate your performance marketing game by building a comprehensive tracking and analysis solution.
Optimizing Your Call Center to Boost Patient Acquisition
TIME |
12:00 pm - 12:30 pm
Are you frustrated with common contact center issues such as unresponsive agents, no follow-through, misinformation, or poor training? This session will uncover effective strategies for optimizing your contact center operations. Learn how to address these challenges head-on and enhance the patient experience. We'll share valuable insights and practical tips to ensure your contact center delivers exceptional service, boosts patient satisfaction, and increases conversion rates. Don't miss this opportunity to revolutionize your contact center, eliminate bottlenecks, and create a seamless and efficient patient journey
Media Mix: Advertising Strategies Across the Patient Journey
TIME |
12:30 pm - 1:00 pm
Get insight into how to build an effective advertising strategy to effectively engage patients at every stage of their journey, from awareness to post-treatment. We'll explore how to tailor your strategy based on market maturity, competition, service lines, and patient demographics. Learn when you should prioritize demand capture and should shift to demand generation. Don't miss this opportunity to optimize your advertising campaigns and effectively reach your target audience at each stage of their healthcare journey.
How AI is Revolutionizing SEO
Explore the impact of AI on SEO. Join our panel of experts as they delve into emerging technologies, explore Google's utilization of generative AI, and dissect the evolving landscape of the search engine results page (SERP). Gain valuable recommendations to adapt and thrive amidst these transformative changes in the SEO realm.
Talent Recruitment Advertising Strategies
Are staffing shortages limiting capacity and your growth? Uncover effective healthcare talent recruitment advertising strategies to reach both passive and active job seekers throughout the candidate journey. Learn how to create a compelling messaging strategy, eliminate application barriers, and optimize conversions. Gain insights to attract top talent in the healthcare industry.
MSO Marketing Strategy: Building a Platform for Growth
Bringing a new platform live is complicated. To maximize value creation, you need to build a foundation that can scale efficiently. Our speakers will share their framework for building a solid marketing foundation that supports sustainable growth. Gain insights into structuring your brand architecture, developing websites, establishing a robust SEO framework, and creating an advertising strategy to drive demand generation and capture. Unlock the secrets to scalable MSO marketing and propel your growth trajectory.
Online Scheduling: How to Eliminate Conversion Barriers and Improve the Patient Experience
Learn how to eliminate barriers and enable patients to effortlessly book appointments directly from search results. Gain valuable insights and practical tips for successful implementation, ensuring a seamless and convenient appointment booking process for your patients.
Post-deal Growth Strategies
Immerse yourself in a comprehensive exploration of post-deal marketing strategies. Attendees will benefit from the invaluable insights shared by leading private equity dealmakers. Don't miss this opportunity to gain practical knowledge and strategies for maximizing value creation.
DSO Panel: Patient Acquisition Trends
TIME |
11:30 am - 12:30 pm
Gain exclusive insights from industry leaders with decades of experience in growing DSOs. Our panel session features top DSO leaders sharing strategies to drive new patient volume and the latest trends emerging in the dental industry.
Behavioral Health: Marketing Trends
Stay ahead of emerging consumer trends in the changing behavioral and mental healthcare landscape. Join this panel to hear from mental health marketing leaders as they share strategies to connect with patients, navigate a competitive landscape, and drive new patient volume in this ever-changing field.
Join an exclusive, invite-only discussion group for CMOs facilitated by Cardinal Digital Marketing. Engage in a conversation with industry peers to share top marketing challenges and discover innovative solutions. This moderated session provides a unique opportunity for CMOs to learn from each other, fostering collaboration and insights that drive marketing excellence.
Engage in an interactive Q&A session focused on resolving your top media challenges, where you can bring your burning questions about developing effective advertising strategies, building your audience, creating compelling ad creative and messaging, and more. Our panel of experts will provide insights and practical solutions to help you optimize your paid media efforts. Take advantage of this exclusive opportunity to gain valuable advice and refine your paid media strategy for maximum impact.
Experts to Guide Your Growth
Who is the Summit For?
Marketing Leaders
Goal Setters & Go-Getters
Performance-driven CEOs, CMOs, VPs, and Directors focused on boosting patient volume and being the hero that takes your provider group on a journey of rapid expansion.

We'll share the performance marketing tactics, emerging trends, strategies to scale marketing, and new ideas to help you grow.
You'll learn advanced performance marketing strategies to drive patient acquisition, build your brand, and meet growth objectives while maximizing your ROI.
Private Equity
Investors & Growth Guides
There's no better place for PE dealmakers to learn from growth marketers on how to effectively maximize efficiency and build value for your portfolio companies.

We'll share best practices for building new platforms, structuring your brands, and driving topline growth through marketing.
You'll learn how to efficiently onboard new acquisitions, find efficiencies through marketing, and build equity and demand for your portfolio companies.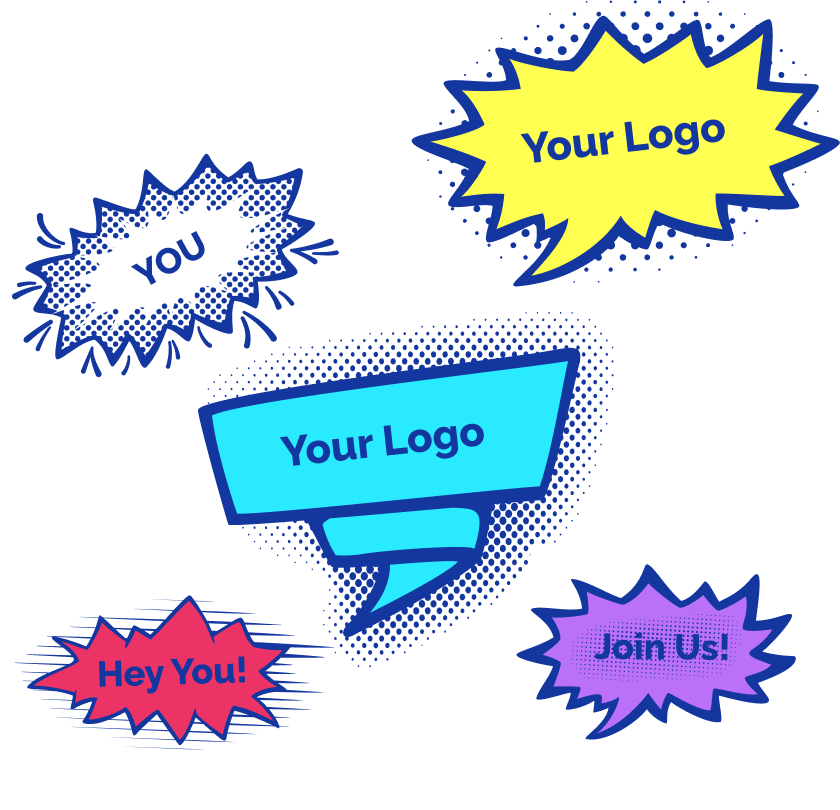 Build Your Brand & Demand
Benefits of Sponsoring
Gain exposure and connect with the top decision-makers shaping the future of healthcare. Spark new growth opportunities for your brand by building awareness, increasing visibility, and discovering new partners.
Contact us at [email protected] to learn about sponsorship opportunities. 
Ticket Options
Your Ticket to Scaling Up
General (Hero) Admission
$78.40 (Early Bird)
A General Admission Ticket provides you entry to our 2-day virtual conference which includes access to:

All Sessions and Panels
Event Recordings
Scaling Up Summit Facebook Group
Your digital adventure awaits. Grab your ticket and emerge as the hero of your healthcare journey.
VIP (Superhero) Admission
$400 (Early Bird)
A VIP Admission Ticket provides you entry to our 2-day virtual conference, access to General Admission benefits, PLUS tons of hands-on perks:

Mastermind Group (3 Sessions)
Free Website Audit
1-hour Strategy Workshop with Cardinal Experts
Get 'em while they're hot! Only 15 VIP tickets available for purchase. Snag yours today.
Summit Host
Cardinal Digital Marketing
Cardinal delivers patient-centric performance marketing strategies that yield lasting and measurable results for high-growth healthcare groups.
We advise some of the most recognizable leaders in healthcare, like LifeStance Health, ATI Physical Therapy, Water's Edge Dermatology, Greater Good Health, and many more, to deliver patient acquisition solutions that ignite growth. Every day.
As a Google Premier Partner, Best Places to Work, and an Inc. 5000 Agency, our team of marketing experts and creative pros leverage the latest insights, technology, and real-time analytics to stay ahead of the trends and deliver a serious return on your investment. At Cardinal, we develop highly targeted strategies that increase patient volume, improve brand equity, and drive revenue. Scaling healthcare groups is our superpower!