Once upon a time, the concept of search engine optimization (SEO) didn't have a local component. You were on the World Wide Web and just as well off reading a blog in Singapore as in London. If you wanted a local business, you checked the Yellow Pages or asked somebody you knew.
Then a funny thing happened when mobile devices came into their own. People started walking around while doing their web browsing, and they took to checking their phone everywhere they went. Suddenly this created a demand for a search engine system that was not only aware of where on Earth you were physically but the location of the businesses and services around you.
Up until that time, people had used physical maps (remember those?). But once we got global positioning satellites and the mobile phone tower network up to speed, our mobile devices became capable of pegging our location. If your device has an internal compass, it can even tell which way it's facing. At the same time, digital mapping companies including Yahoo, MapQuest, and eventually Google Maps began roving the streets of the world. Here is one of the cars Google uses to compose StreetView: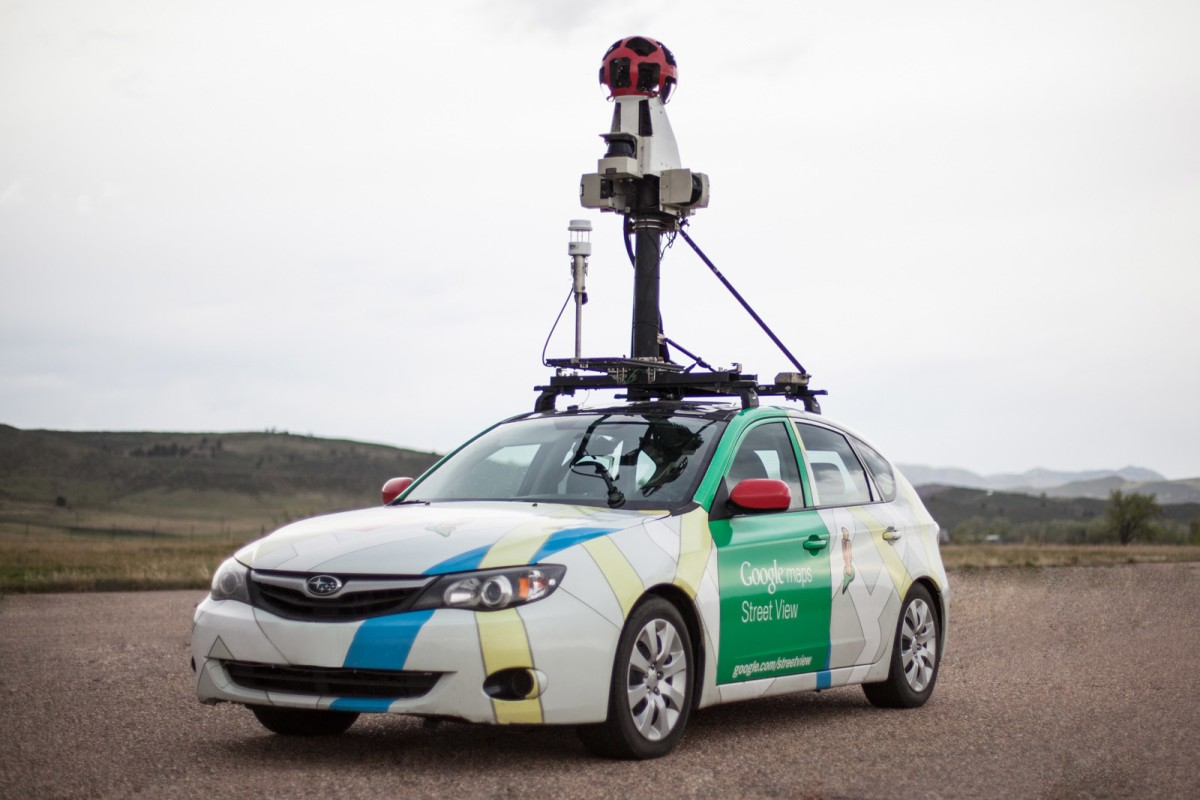 These cars are not only filming the 3D wraparound view you get when you zoom in. They're also verifying map data by psychically driving around with a GPS tracker. This information is being added to maps and can be accessed by searchers.
Users want to find businesses without having to punch in an address every time. As a result, one of the most common search phrases used today is "near me,"
To appear in "near me" search results, you need to focus on local SEO, which has slightly different rules compared to general SEO.
General SEO vs Local SEO
Local SEO is rooted in the core fundamentals of SEO:
using keywords
building backlinks
following UX best practices on websites
adhering to quality standards
taking into account PageRank and authority
But in addition, it has some special aspects:
"where" is the most important question to answer
less text is needed to establish a location than is needed to rank for a competitive keyword
using other off-site features and services is more important
not every business needs local SEO
We'll expand all those points here, but let's start with "who needs local SEO?"
retail businesses, restaurants, and hotels
home services like pet-sitting, landscaping, automotive, etc.
personal services like spas, barbershops, gyms, etc.
entertainment services like theaters, amusement parks, museums, etc.
In short, any business whose core transactions are encumbered by trying to do it online benefits from advertising a physical location. So, if your business has a brick-and-mortar location that is open to the public, local SEO is for you.
So now, let's go into some frequently asked questions that businesses have about local SEO.
Top Questions People Ask About Local SEO
1. What is the Most Important Local Search Ranking Factor?
You might be surprised to learn that this has almost nothing to do with your business' website. The most important ranking factor in local search is Google My Business (GMB). This service is an extension of Google Maps, working in conjunction between the two to locate businesses on the map or serve them up in search queries for location-dependent searches.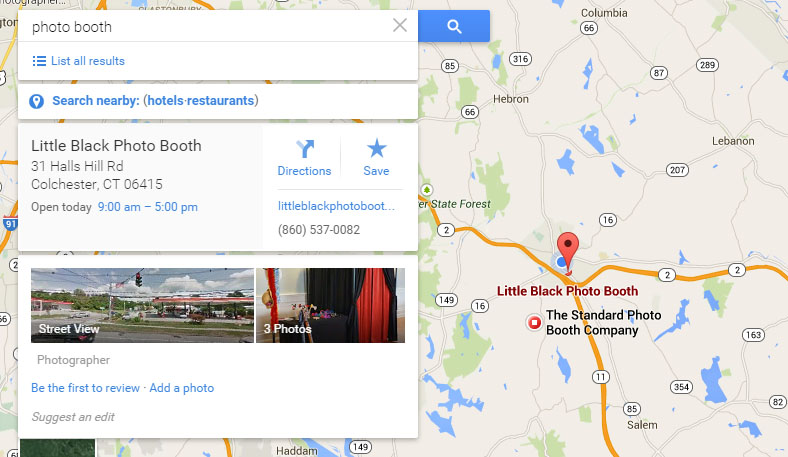 When someone is not on Google Maps but searches for a business category, even without "near me," Google search results will still list businesses nearby with a mini-maps entry, like so: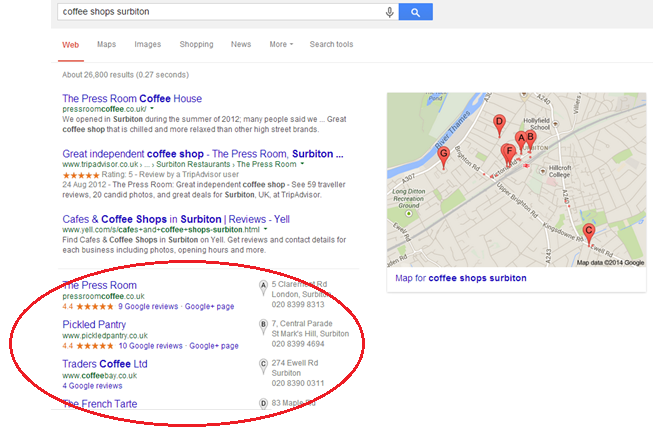 Clicking through this search result takes you to Google Maps and the GMB listing. GMB also triggers for remote listings, so if you're planning a trip and want to find a business near someplace you plan to visit, it will show the results there instead.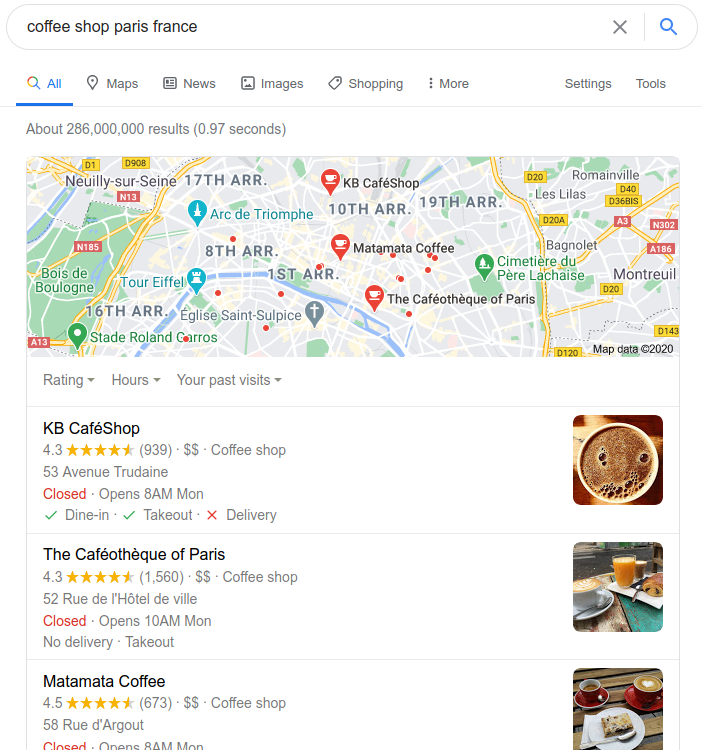 Google My Business should be a priority for any locally-dependent business since it comes with a whole buffet of features. It's just like having a free, second website. Just look at what you can do with a Google My Business listing:
Stake a claim to multiple business categories
Upload photos and videos
Stage a virtual tour of your establishment
Edit your business description for your customers
Post to a mini-blog
Interact with visitors by responding to queries
Boast your best ratings and reviews
Post operating hours
Include special alerts like changes due to COVID-19
Add a "booking button" that allows customers to schedule an appointment on the spot
List your business phone number
It's more like a "business website in a box." There are even more features to GMB to discover. We have an in-depth guide to setting up with Google My Business. GMB often auto-detects business addresses and reserves a spot for the business owner to claim. Don't delay, because you want to claim your business listing.
2. How Can GMB Boost My Rankings?
Beyond quickly answering search queries, one of GMB's purposes is to contribute to local SEO rankings. When you fill in the basic information and link your business to your location, you can start reaping the benefits. From there, there are many more features to fine-tweak and more that Google adds all the time. For example, here are a couple of new features we just noticed recently: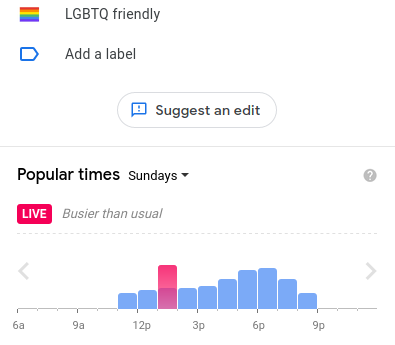 This is from a restaurant listing. A new feature we spotted is the "LGBTQ friendly" business attribute tag. Another new tag we hear reported is "black-owned business." If your business qualifies for any of these attribute tags, it might be beneficial to include them if your customers are seeking that information.
In response to the pandemic, Google also released several features that allowed business owners to more easily communicate their operational status.
Now, getting back to the established optimization strategies:
Use keywords in your description
Have a separate GMB listing for each location using location groups
Be meticulous with contact info (we'll detail this part later)
Be specific as possible about your categories – "nail salon" as opposed to just "salon."
Update your posts weekly (posts disappear after seven days)
What do we mean by "meticulous about your contact info"? This means that your details should be exactly as represented by other media. Your business name should match the one on your store signage. Your address should perfectly match your other address listings; for example, if your business is on "Rodeo Drive" then "Rodeo Dr." is not correct. This is a NAP (name, address, phone) protocol which we'll explain below.
We're done with GMB for now. But if you're looking for more information on how to make the best GMB possible, read our article "How to Optimize Your Google My Business Listing in 2020".
One side detail is that if you also care to optimize for Bing and Yahoo, those engines use Yelp instead, so be sure to fill in that profile as well.
3. What is a Location Page?
A location page is simply a page you add to your website that details your business at a specific location. You can add another location page as you expand your operation, and a third, fourth, however many you need.
Let's see a case study because the example is so much clearer…
Here we have the Midwestern Casey's Pizza (and convenience store) chain entry for this address in Ames, Iowa, and a separate page for this other address in Cedar Falls, Iowa. Note that they both share the root domain "www.caseys.com" and are both in the "general-store" subfolder, then they diverge with the location: the "ia-ames" folder and the "ia-cedarfalls" folder. Further parts of the URL list the street address. Neat trick?
This way, they get the full location into each URL, without trying to cram it all into the page name and title. That is mostly what anchors the page to that location as far as Google is concerned, along with buzzing the location name a couple more times in the copy at the bottom: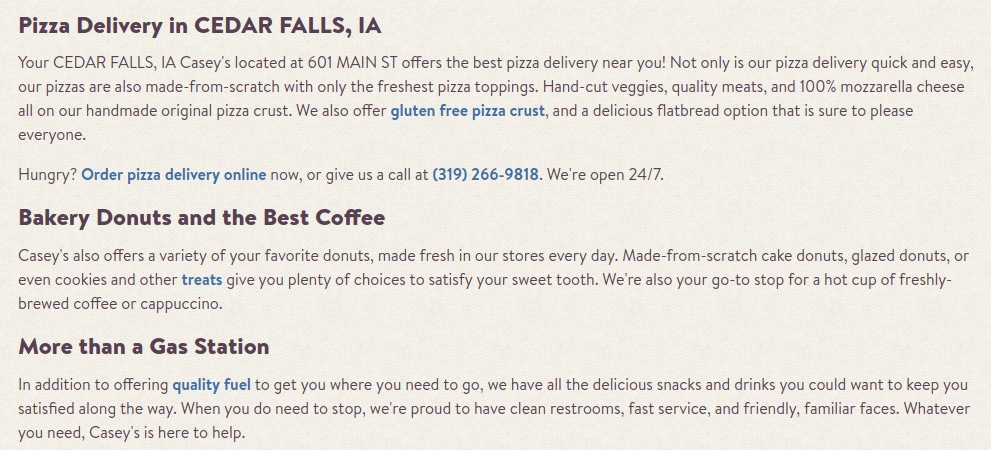 That's enough to get by for an established commercial chain, but a smaller business will want to add more information to their location page. This Tattoo shop we got from typing in "near Mighty Ducks Stadium" includes enough local keywords for Google to sleuth the rest.

This is a handy way to incorporate location keywords into your location page. If you search around, you will find many location pages using the template "located minutes away from (point-of-interest-1), (point-of-interest-2), etc." Mention also if you're easily accessible from local freeways and highways, the service area your location serves, etc. These are easy ways to work in location cues. Notice, however, that "Mighty Ducks Stadium" itself isn't listed. But Google's algorithm already has that location tied to Anaheim, California, so it translated the location there.
Use this same effect to your advantage: mention prominent landmarks, affiliations, and organizations that communicate your location. Mentioning "Joshua tree park" can signal Google that you're near the Mojave Desert or Palm Springs, CA, for instance.
Other location keywords that can help bolster your local reputation:
"as featured in" (local newspaper)
"proudly supporting" (local predominant demographic like seniors or veterans)
"proud member of" (local business club)
"proud fans of" (local sports team)
"stop on by after you're seen" (touristy landmark)
4. Do I Need a Separate Location Page For Each Location?
Sorry, but yes, you do! Merely listing your locations in one directory on a single page just doesn't work as well. This is because if you have one "our locations" page that lists multiple locations, Google doesn't know what search to rank it for.
This is simply a matter of how the Internet is designed and how Google works. Google does not rank parts of a page; it ranks each page as its own entity. With that being said, chances are rare that you're going to need 50 pages for your franchise chain all at once. Start with your most important location, fully optimize that one, then move on to your next location.
CAVEAT: You should also try to avoid having your location pages be too similar, lest Google ding you for too much duplicate content. With that said, location pages do just fine at ~500 words, so it's not that hard to write a few paragraphs of unique content for each location. Go ahead, rave about the local scenery and community. Consider it an opportunity to tell prospective customers a little more about yourself, your connection to that region, and why you're the right choice for them.
Depending on your business situation, you may be able to get away with a single-page listing for multiple locations. For instance, if you have no competition for your eyecare chain within your rural area, you might get by with just a location page for your county, with separate cities listed on one page.
5. Are Business Listings and Directories Worth My Time?
Listings in directories, often called citations, can help you boost your local SEO rankings. So yes, they're definitely worth your time! For one thing, any place on the web you can mention your business is one more place where customers can find you, so you could argue even listing with some Joe Blow's tiny website helps somewhat. On the other hand, even a free listing takes some time, and it's not always worthwhile to chase down every Joe Blow directory out there.
Instead, you should focus your time on the listings most relevant to your industry. If you're a medical provider, you might want to create listings in Healthgrades, ZocDoc, and Vitals. Or if you're a law firm, you might want to add listings to directories like Avvo, Justia Lawyers, and FindLaw. Not only are these places potential customers visit, Google often values these citations higher, as the category of the citation tells Google about the nature of your business.
However, you don't want to ignore the top business directories completely. We mentioned Google My Business and Yelp earlier, now here are a few other general directories you should consider creating a listing with:
You should also seek out local business directories, clubs, and professional organizations. These citations tell Google that your business is valued by people at that location.
This might seem like a lot to manage, but luckily, there are tools out there to help. The top one to use is Yext, which is an online brand management service. It uses cloud-based networking to update your listings from one central location. This is an efficient way to manage multiple listings and ensure that your business name, address, and phone number (NAP) is consistent across the web.
I can't emphasize this enough: you must ensure your NAP is consistent across all listings.
Conclusion
As you can see, local SEO is a little different than standard SEO practice. To succeed with local SEO, you need to tell Google where you're located, show that you're a member of the community, and build local backlinks.
To do this, make sure you're adding well-optimized location pages to your website and investing time in your Google My Business listing. The effort is well worth it! You'll appear at the top of the search engine results page when people search for businesses like yours that are "near" them.
We notice especially in rural areas, quite a few businesses haven't bothered to stake a Google My Business claim or get listed in other directories. Getting a full local SEO operation running can put you a step or two ahead of the competition.