Finally, a 100% no B.S.
approach to SEO
Get more leads to your website, plain and simple
Why SEO is a must-have in digital marketing

of online experiences
begin with a search engine

of internet users
rely on search engines
The data doesn't lie: when your prospects and customers go online, they start with a search engine. Our comprehensive
SEO strategies make sure those customers find your website in search results—not your competitors. That's what makes
SEO so powerful. It's an essential component of digital marketing that no business can afford to overlook.
Here's How We Drive More Leads to Your Website
Is your website on the first page of the search engine results page (SERP) for your chosen keywords that relate to your business and brand? If not, then you're sorely missing out on potential traffic, leads, and sales. In order to achieve high SERP rankings, performing search engine optimization or SEO is non-negotiable.
If you're looking for a no-nonsense approach to SEO, you've come to the right place.
The problem with most SEO services is that most of them are only capable of using boilerplate strategies. At Cardinal, we dive deep into our clients and work with them to develop a customized SEO plan based on industry best practices and our own track record of success. With Cardinal's brand of SEO, your business will receive more organic visibility and qualified leads.

SEO-Optimized Content
A rock-solid SEO strategy involves quality content in more ways than one. We help you develop SEO-optimized, keyword-rich, and topically relevant original content that will help build your audience and direct users towards your sales funnel.

Keyword Research and Strategy
Keywords can make or break your SEO efforts. Cardinal is an SEO agency that understands the importance of proper keyword research and implementation. From identifying your target audience to mapping keywords to your content, we ensure that we use the right mix of keywords for your campaign.

Link Building
Backlinks are a core pillar of higher search engine rankings. Unlike other agencies, we don't use paid backlinks or link farms to build your backlink profile. Our SEO team will help you build your backlink portfolio with high-quality, authoritative domains.

Technical SEO
At Cardinal, we have a talented team of technical SEO experts that will optimize your website's back-end. Through SEO optimizations, we make it easy for search engines to crawl and index your website.

Intuitive UX
Google likes it when your website can provide a seamless user experience. From optimized page speeds to mobile-friendliness to hassle-free navigation, an excellent user experience makes visitors stay longer on your site and generates a higher opportunity for conversions.
Call them proven strategies for search optimization. Call it the Cardinal Way. What we deliver is a proven, 100% no B.S. plan to build and improve your company's SEO.

An Expert SEO Agency That Gets It
Do I Need SEO?
This is one of the most frequently asked questions by many of our clients. SEO is a term that has been thrown around since the early days of the Internet. Thus, many people are wondering if SEO is still a relevant and viable digital marketing strategy.
The truth is: SEO is now more relevant than ever!
Organic search remains a critical component of most website performance and an essential part of one's sales funnel that will ultimately lead to a conversion or engagement. SEO lets you leverage the power of organic visibility which can result in benefits such as increased brand awareness, increased traffic, high-quality leads, and better sales.
If you're looking for a top-rated agency that will elevate your SEO campaign to the next level, you're in luck. Talk to us online and let's develop an SEO plan that best fits your needs.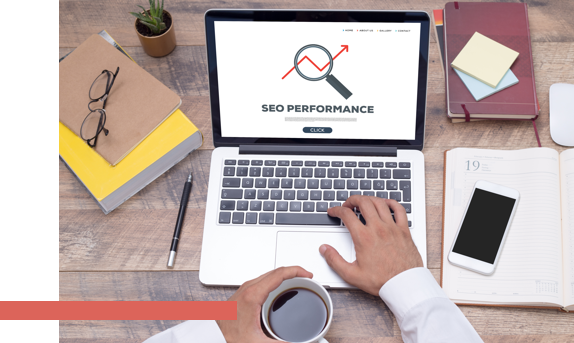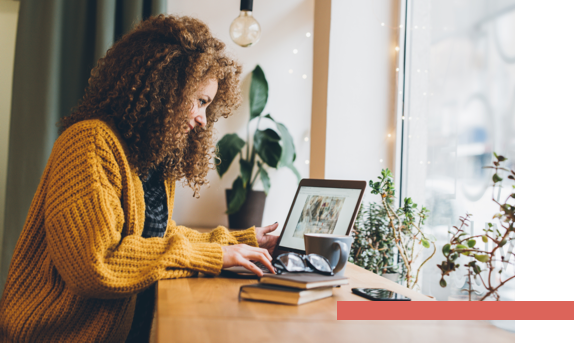 What is SEO?
SEO is short for search engine optimization which is a series of steps for optimizing a website so it can achieve a higher ranking in the SERP or organic (non-paid) search results. Basically, it's the process of increasing the quantity and quality of traffic that goes into your website through organic search results.
To better understand SEO, you should understand what organic traffic is. Essentially, organic traffic refers to visitors that land on your site non-paid sources aka free traffic. As opposed to paid traffic coming from sources like paid search ads, referral links, display ads, paid discovery, and so on.
The primary goal of SEO is to rank higher in the search engine results, so your website has more organic visibility and receives more traffic or clicks. There are hundreds of factors that contribute to SERP rankings and SEO is all about understanding and leveraging those factors to boost your search rankings.
How Does SEO Work?
Look at it this way. When a user types "vegan restaurant" into Google, they're likely looking for a food establishment that serves vegan food. If you have a vegan restaurant business, you'd want searchers to find your restaurant's website after entering a query. To ensure that more people find your website, you need to appear on the first page of the search results and rank above other vegan restaurants.
It's far from easy, but that's what SEO marketing is about.
When 75% of online users don't scroll past the first page of the search results, you can get a sense of why it's important to have a higher search ranking through SEO. Also, the top five organic results account for 67.60% of all the clicks in Google – this means you shouldn't settle for a second or third-page appearance.
With a rock-solid SEO plan, you can reach potential customers during a key moment in the buyer's journey and keep them away from the competition. Keep in mind that SEO is a complex, ongoing, and time-consuming process, but the long-term benefits are more than worth it.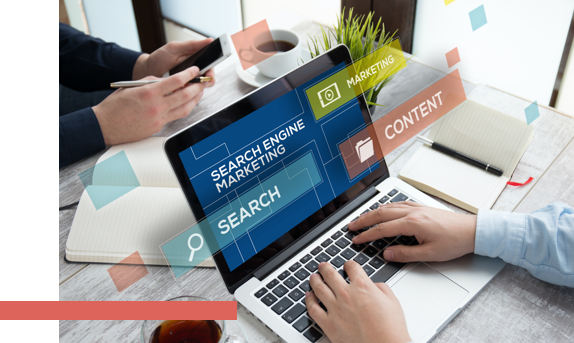 Key SEO Stats and Why It's Still a Top Marketing Strategy
68% of online experiences start with a search engine
It used to be that whenever people go online, they pull up their favorite search engine. With the advent of social media, fewer people are using search engines to begin their online experiences. However, that doesn't take anything away from the power of search engines. For the most part, most of your potential customers will find your business through a search engine.
Google holds 92.03% of the global search engine market share
Other search engines such as Bing (2.48%) and Yahoo! (1.5%) are trailing way behind the search engine behemoth. To be successful in SEO, it's clear that you have to play by Google's rules – in fact, a huge majority of your SEO efforts should focus on Google.
Keeping tabs on Google's algorithm changes, updates, and trends ensures that you stay ahead of the curve and make key adjustments as needed.
Only 25% of users scroll past the first page of SERPs
When doing SEO, your goal is to rank as high as possible for your chosen keywords, and ultimately end up on the first page. 75% of users don't bother scrolling past the second page of the search results given that they usually find what they're looking for by scanning the first page, clicking a link, and being on their way.
If you're not aiming to be on the first page of Google, what's the point?
The #1 organic search result has an average clickthrough rate (CTR) of 31.7%.
As expected, the number one search result has the highest CTR which is almost a third of the overall clicks. Also, it's worth adding that the top search result is ten times more likely to receive a click than the #10 result on the first page. In contrast, the second-place result has a CTR of 24.71 and only 0.78% of users clicked on something on the second page.
This is hardly surprising since rank #1 is tremendously more valuable than any other position on the SERP because users instinctively click on the first result they see.
81% of consumers conduct online research before making a purchase online
Remember, one of the key reasons that many people prefer to shop online instead of in-store is the ability to research before making a purchase decision. SEO is vital for conversion because you can target people with high purchase intent using the right keywords – these are consumers who are ready to spend money for a product or service.
A critical part of SEO is developing content for detailed sales pages and product descriptions, and answering the questions that customers may have.
45% of U.S. e-commerce sales are from mobile users
This statistic hammers home the importance of mobile optimization for SEO. Most of your customers will likely access your website through their smartphones and tablets, so optimizing the user experience for mobile users is a must.
Mobile optimization is the process of ensuring that your visitors can have an experience optimized for mobile while visiting your site. Also, Google now uses mobile-first indexing which means the search engine predominantly uses the mobile version of websites for indexing and ranking.
76% of people visited or call a business within 24 hours of performing a local search on mobile
This stat doesn't only emphasize the importance of mobile optimization but local SEO as well. With almost everyone owning a smartphone or tablet, local searches (nearby, near me, etc.) have skyrocketed over the years. If a potential customer finds your business while doing a local search, there's a good chance that they'll call or visit your place in person.
If you have a brick-and-mortar shop or a local healthcare practice, optimizing for local SEO should be one of your top priorities.
39% of purchasers were influenced by relevant search results
Search is highly influential on how people end up buying a product or service. Is your brand serving potential customers with relevant and useful content online? Are you there in the search results when people search for the product or service that you offer? Lastly, are you tracking and valuing these interactions properly?
SEO done right means that you're giving value to potential consumers by creating high-quality and useful content and providing a seamless user-experience. If you can engage and provide value to your visitors, they'll be more compelled to make a purchase.
5 Reasons to Hire an SEO Agency
Sure, you can go the DIY or in-house route for your SEO efforts. However, you have to keep in mind that SEO is a complex beast that needs to be done correctly, with precision, and on time. Plus, it's an ongoing process that needs constant attention and maintenance. As such, it's generally a better option to partner with the best SEO agency.
Let's take a look at the major benefits of hiring an SEO agency.
Leverage the Agency's Experience, Knowledge, and Skills
As mentioned, SEO is an intricate process that needs to be done right. Otherwise, you'll cause more harm than good to your digital marketing efforts if you don't know what you're doing. If you're going the DIY route, can you honestly say that you have the time to learn SEO in-depth?
Even with an in-house team, you'll likely hire or train one or two professionals, and they don't come cheap. Plus, you'll have to take care of their salaries and benefits.
On the other hand, if you hire an SEO agency, you'll have access to a full team of experts that have the knowledge, skills, and years of experience. A dedicated SEO will take a deep dive into your business and develop a custom plan that will help grow your brand.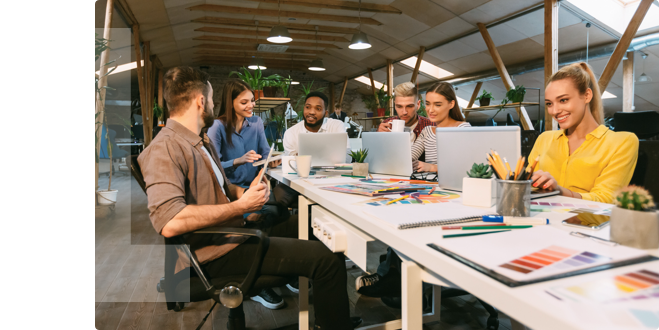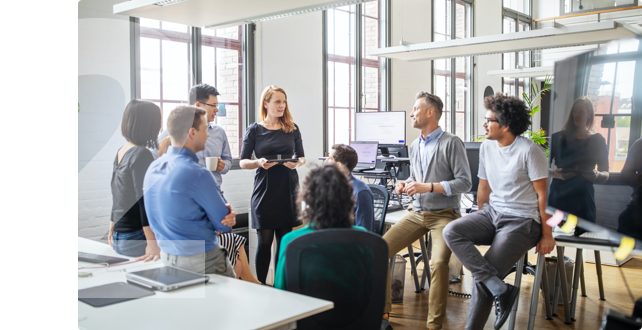 SEO is Always Evolving
Back in the early days of digital marketing, brands simply needed to use as many keywords as they could (e.g. keyword stuffing) and purchased backlinks from link farms – and these strategies worked. However, Google wisened up and changed its ranking algorithms that will penalize websites that utilized said strategies.
The point is, what may work now for SEO may just stop working one day. SEO is always changing and evolving, and one of the key components to success is the ability to keep up with Google's updates and changes – all to ensure that you're using up-to-date strategies and best practices.
For an SEO agency like Cardinal, it's literally part of our job to keep tabs on SEO news, strategies, trends, and algorithm updates. We make sure that you're always on the good side of the search engines.
Stay on Top of Your SEO Campaign
If you can measure something, you can improve it – SEO is no exception. Successful SEO campaigns always monitor and measure key metrics, and most of which are tied directly with search engine ranking factors including but not limited to:
Organic traffic
Conversions
CTR
Bounce rate
Keyword rankings
Time on site
Backlinks
Domain authority
Page speed
Local visibility
SEO metrics enable you to measure the effectiveness of your strategies and apply corrective changes based on gathered data. If you don't stay on top of your SEO campaign, you'll fail to identify threats and capitalize on opportunities.
A professional SEO agency will track everything from traffic to conversions to lost links because it helps them prove SEO's value and develop further strategies. Plus, they have the knowledge and experience that helps them interpret and leverage the data.
Basically, an SEO agency will help you measure your success.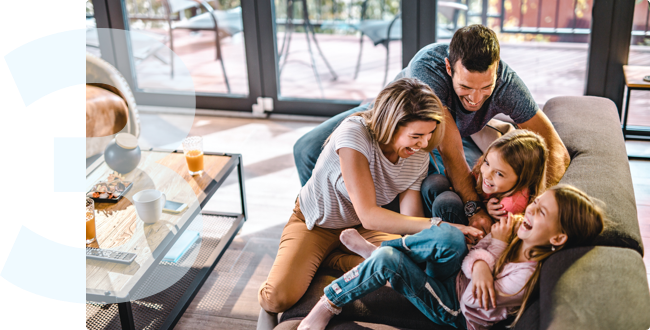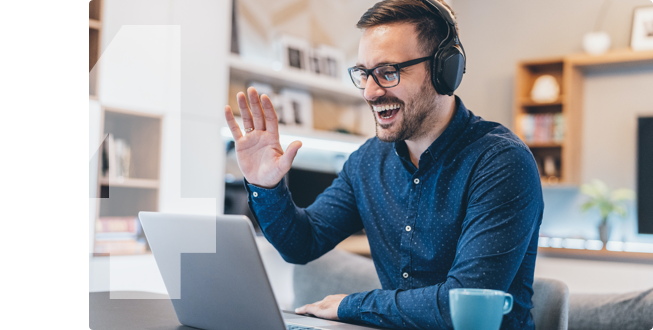 Frees Up Your Precious Time
One of the most valuable reasons why businesses partner with expert SEO agencies is because it saves a lot of time with relatively fast results.
Don't get us wrong.
It can take about 4 to 6 months (or more) before you can observe any worthwhile result from your SEO efforts. Anyone who tells you otherwise is probably using black hat techniques which isn't how you want to play it if you're in it for the long haul.
What makes SEO difficult is because it requires constant monitoring and maintenance. Even if you manage to achieve high rankings, you can't rest on your laurels. Keep in mind that your competitors are also doing SEO, and they will outrank you the moment you let your guard down.
Between running your business and managing a complex SEO campaign, will you have the time to do both without compromise?
An SEO agency partner like Cardinal will free up valuable time so you can focus on things that matter the most like running a business. However, that doesn't mean that you should completely be hands-off from your SEO campaign. A top-tier agency will ensure that clients are involved every step of the way.
Scale Your Digital Marketing Efforts Outside of SEO
Scaling your business means a commitment to growth which consequently means your digital marketing needs will grow as well. At some point, in order to stay competitive, you'll likely have to branch out to other digital marketing strategies such as paid search, social media marketing, programmatic display, etc.
The best SEO agencies are also often full-service digital marketing companies which means they can readily lend assistance with scaling your digital marketing efforts outside of SEO. With a strictly SEO company, you'll have to deal with other agencies for your other marketing channels. That's more time wasted on scouting, interviewing, contract-signing, and onboarding.
With a full-service digital marketing company like Cardinal, you'll have a smoother transition for scaling your digital marketing efforts outside of SEO.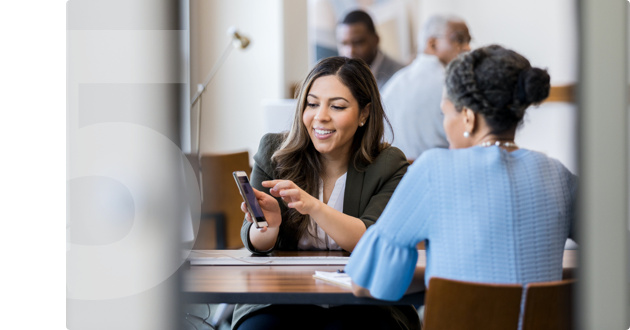 Why Choose Cardinal's Brand of SEO Marketing?
Have you decided if an SEO agency partner is right for you? If yes, congratulations! You've just made a crucial step to grow your brand. There are countless SEO agencies out there, why should you choose us?
Below are the top benefits that you can expect if you partner with Cardinal Digital Marketing:
Best-In-Class SEO Services
Cardinal is in the business of producing real-world results – and we know exactly the results that you care about. We won't stop at increasing your site's organic traffic, we make sure that we boost your leads and sales as well. We've worked with thousands of businesses in every industry imaginable, so our team has leveraged the data from our successful campaigns to develop a custom plan for you.
High-Quality Traffic and Leads
Cardinal is not your run-of-the-mill agency that promises all the traffic in the world. What's the use of good traffic if only a small percentage are interested in your product or service? Of course, we aim to drive more traffic to your site but that's hardly our main goal. With our SEO strategies, your website will attract high-quality visitors that are more likely to convert.
Value-Driven Content
High-quality content isn't just valuable for SEO but your target audience as well. Our talented team of content writers will help you create blog posts, landing pages, social media posts, product descriptions, etc. – all sorts of value-driven content that will build trust and credibility for your brand.
Proven White-Hat Strategies
Many of our clients are worried about costly Google penalties. With Cardinal, that's not going to be a concern because we only use proven ethical SEO techniques and best practices. We are firm believers of trust as a foundation of any successful business relationship – we're not going to risk that by using black-hat and unsustainable practices.
Track and Measure Your Success
At Cardinal, we're not going to leave you in the dark to ponder whether your investments are paying off or not. We value transparency above everything, so you can trust that you'll be provided with cold, hard data every month through our executive-level reporting. We make sure that you always know where you stand with regard to your SEO efforts.
Custom SEO Plans
Cookie-cutter packages can only take you so far. For the experts in Cardinal, there's no such thing as a one-size-fits-all SEO strategy. We recognize that every business has its own unique needs and challenges, which is why we always develop custom SEO plans for our partners. We'll conduct a full website audit and create a campaign tailor-made just for you.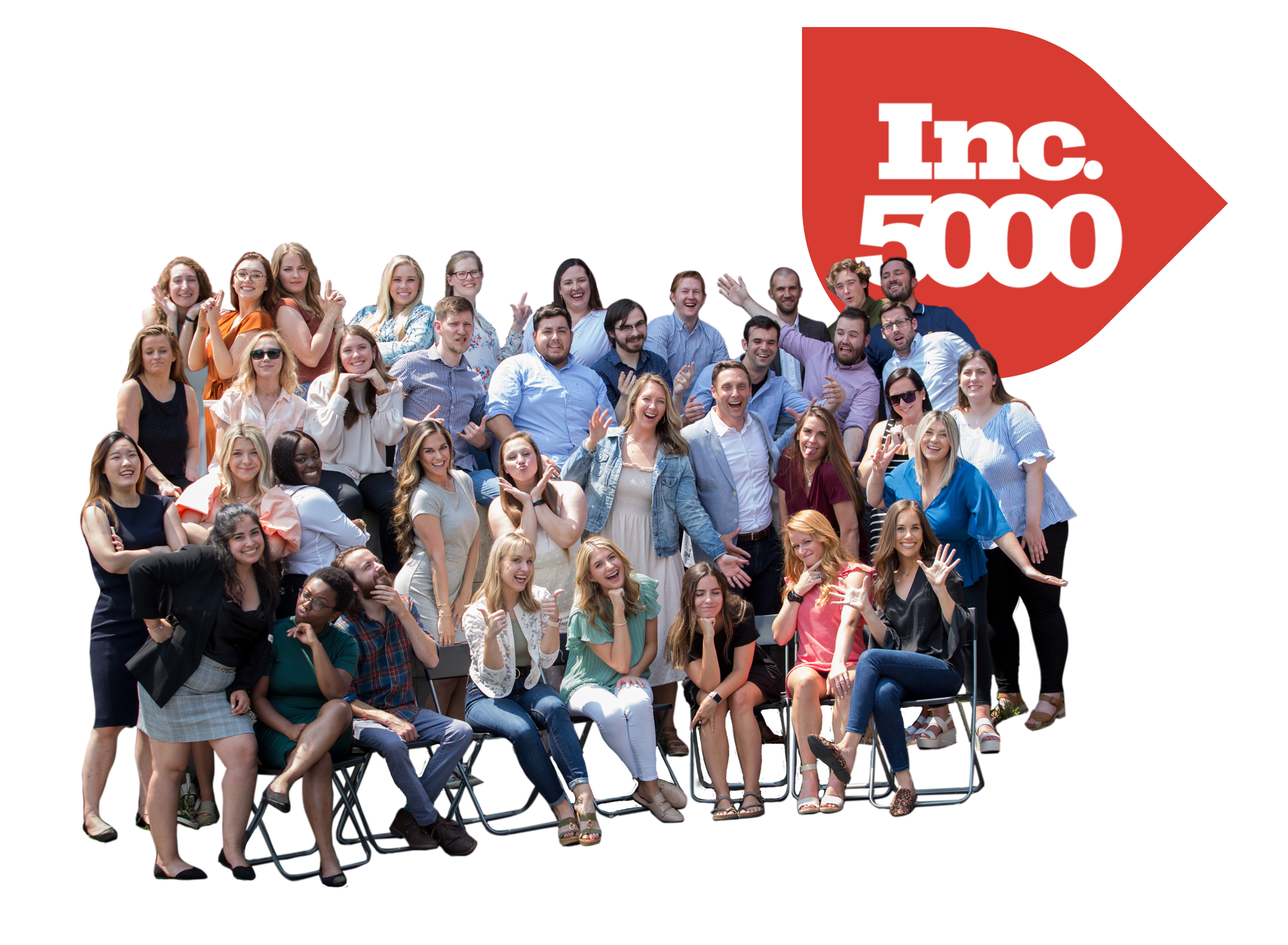 You're Never Left in
The Dark
Want to know why so many SEOs are hard to get a hold of for weeks or months at a time? That's because they're not delivering the results you expect – and deserve.
We Handle Things
Differently
Our clients know every step and move we make to broaden their reach, and we never hide from the data. It's that data – be it good or bad – that helps us optimize our campaigns to provide the value our reputation is built on.
READY TO SEE YOUR ORGANIC RANKINGS TAKE A FLIGHT?
We have one mission: to get you to the top of every search engine.
FAQ // LEARN MORE ABOUT CARDINAL SEO SERVICES
What is SEO and how can SEO experts help my business?
When people have questions, need help, or want to buy something, they start with Google. That includes your prospects and existing customers. To capture their share of this organic website traffic, businesses—including your competitors—are constantly vying for the top position on search engine results pages (SERP).
This is where search engine optimization (SEO) comes in.
SEO is a constantly evolving set of strategies, tactics, and best practices that help businesses like yours create websites and other digital content that search engines love. The challenge is that Google runs on a complex algorithm that's regularly updated. To keep up, many organizations employ SEO services, such as Cardinal, that can help ensure their SEO game is on point and feeding the Google algorithm A+ content.
What is on-page SEO?
There are a number of ways to optimize the pages on your website for better search engine performance. On-page SEO is essentially a group of signals that search engine algorithms look for to serve up relevant, authoritative web content for a given search term or keyword phrase. On-page SEO includes:
Title tag
Slug (URL)
Image metadata
Headers and document structure
Keyword frequency and density
Linking
Word count
Meta description
On the other hand, technical SEO refers to the best practices and tactics that an SEO expert can configure "under the hood," such as information architecture, mobile optimization, and page speeds. Both on-page and technical SEO are often managed by an in-house specialist or a third-party SEO agency.
SEO and pay per click (PPC)—what's the difference?
Pay per click (PPC) is an advertising strategy that businesses use to place their content at the top of the search results pages for certain keywords. Usually, these are high-volume keywords that a target audience is searching for, and each time someone clicks that PPC ad, the company pays Google for the click.
All of this is managed through Google Adwords.
PPC cost per click (CPC) is based on how difficult it is to rank for a given keyword—the more competition there is to rank for that keyword, the higher the cost per click. PPC is distinct from SEO, which helps encourage organic search traffic. Both SEO and PPC comprise the principal parts of search engine marketing (SEM).
What kind of results can I expect to get with Cardinal SEO services?
Our goal is to put in place SEO strategies that drive qualified leads to your site over the long term. Our SEO experts will work with your teams to monitor important KPIs, such as page rankings, cost per lead, featured snippets, and more. As your website's SEO begins to gain traction, you can also expect to see improvements in your domain authority, which can help improve search visibility and drive more backlinks.
How long does it take to see ROI for SEO services?
Getting results from SEO strategies will not happen overnight. In our experience, any SEO agency that guarantees quick results and top rankings is misleading its customers. The timeline for SEO strategies and projects will vary depending on your specific needs, budget, and expectations. The size, vertical, and maturity of your business also factor in significantly.
At Cardinal, our approach is to provide the latest technical expertise, implement best practices, and closely measure results. Thorough, circumspect, and consistent is the name of the game.
Is SEO part of digital marketing?
Yes! SEO is just one aspect of your larger digital marketing strategy, which might include:
Content marketing and strategy
Advertising
Social media
Email campaigns
Direct response
Account-based marketing tactics
Why do companies focus so much time and money on digital marketing? Because content that brings value to prospects and customers can help raise awareness, attract leads, and catalyze growth. SEO is a very important part of making this happen.
Cities We Ignite
SEO Growth in:
Ready to Rise Up on the Internet?
Fill out the form to get started!