Healthcare marketers, take note—it's time to start seeking out some easy SEO wins. Budgets are being cut, and advertising is being pulled back, making your jobs that much more difficult. You may not be able to reach healthcare consumers through Google Ads or other paid channels, but you can organically. With things the way they are, there's no time like now to invest in your SEO foundation and optimize for organic search.
#1. Update Meta Descriptions and Title Tags
Sometimes, the simplest fixes are the most overlooked. Adjusting meta-titles and meta-descriptions is one such easy fix that you just may have left out inadvertently. While Google's search bot uses the best AI, whose algorithms they improve all the time, it still helps to contextualize your web page. 
Take time to edit your title tags, ensuring you describe page content accurately and use brief but descriptive titles. You'll also want to include high-value keywords and use a unique keyword to target on every page. Update meta descriptions, too, ensuring they accurately reflect what is on the page. Keep them between 150 and 160 characters and include keywords naturally.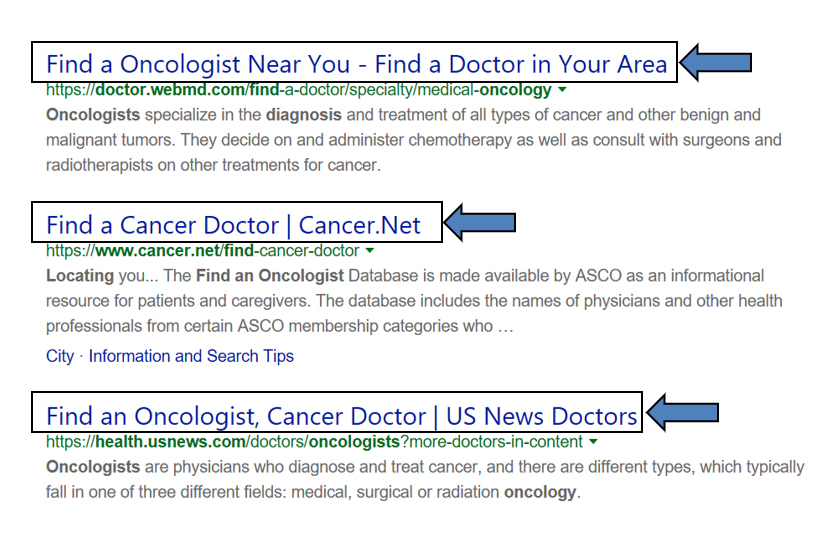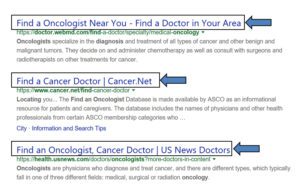 Pro tip? The Yoast SEO plugin for WordPress can help you manage your meta description for blog posts, making your life that much easier.
#2. Expand the Content on Your Service Pages
When patients are looking for a doctor and arrive at your website, your service pages should provide the solution, not more searching and questions. Too often, we see healthcare websites with bare-bones service pages that fail to answer patients' most basic questions. If your pages are thin, plump them up—enhancing thin pages can make a significant impact on search rankings.
To do this, strategize with your executive team on the priority service lines that can impact the bottom line the most, then focus your optimization efforts on those pages first, leveraging the following:
Conduct patient keyword research on Reddit, Quora, and Facebook Groups.

Identify all the relevant keywords related to this service, including secondary keywords.

Expand the content to answer common long-tail search queries.

Optimize your page structure, headings, meta tags, and titles.

Add a FAQ section to address fundamental questions or grab attention.
Want more tips on how to improve your thin content? Take a look at our detailed article on the topic.
#3. Optimize Your Google Business Profile (Formerly Google My Business)
Local SEO is critical to delivering the relevance expected by healthcare consumers. That means optimizing your site, so it appears in Map Pack and Google Maps. How can you do that? Review your GBP profile regularly, keeping it up to date. Make sure to include:
Your primary phone number.

The business description.

Your hours of operation (and any seasonal hours).

Your address or service area.

Operational updates or news.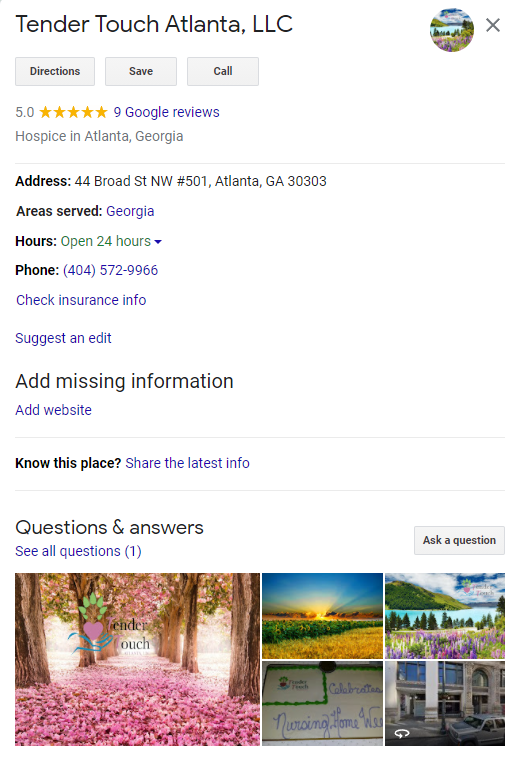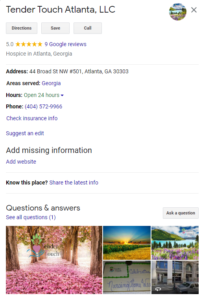 For a deep dive into the topic, look at our article about boosting your local rankings.
#4. Add Relevant Information to Your Location Pages
Got location pages on your site? Great. Now, are they easily findable? More to the point, are they engaging for a user trying to make an appointment at that location? Make sure your location pages include all the details your healthcare consumers are interested in, including:
Name

Address

Phone number

Services provided at each location

Physicians at that location

Photographs of the office

Online booking CTAs 
Also include a link to your Google Business Profile—an easy way to send a signal to a search engine that connects your location page on your website to your listings. This small touch is often overlooked. Plus, it helps users connect immediately to a map view of your location.
#5. Improve Your Site's Speed
Site speed is currently an SEO ranking factor for Google. Did you know that? The faster your website is, the higher chance you have to rank higher up in the SERPs. This goes for desktop and mobile, too.
How can you improve your site speed? First, start by testing your site using a website like Google Page Speed Insights, Google Core Web Vitals Report, etc. Once you have an idea of your site speed, do the following to improve it, as needed:
Optimize images and videos. The best image file types to use when considering speed are .JPG, .PNG, and .WEBM (yes, it still has shaky support). Using GIFs should be avoided in most cases but is necessary for line art and animation. All standard graphics tools usually default to these types anyway.

Avoid multimedia clutter, eschew self-hosting videos, and reduce video ads.

Deactivate unnecessary WordPress plugins: Limit plugins to one per task, and shop around carefully to find the one that does just what you need without being too bloated.

Leverage browser caching.

Reduce redirects.
Still not getting up to speed? Sometimes, you may need to make more fundamental changes to your website structure. Learn more about that here.
#6. Take Advantage of Internal Links
Internal links still matter, and they can help add link authority to pages on your site. The more internal links there are pointing to a page, the more Google understands the page is valuable and boosts it in the SERPs. An added bonus? Internal links also help users stay engaged with the content and stay on your site. When adding internal links, consider the following:
If you have another piece of content that goes more in-depth on a topic add an internal link. This prevents a user from leaving your site to learn more.

Blog content is also a great place to add internal links back to the service pages.

Make sure links are spread out evenly throughout content.

Put links high up on the page.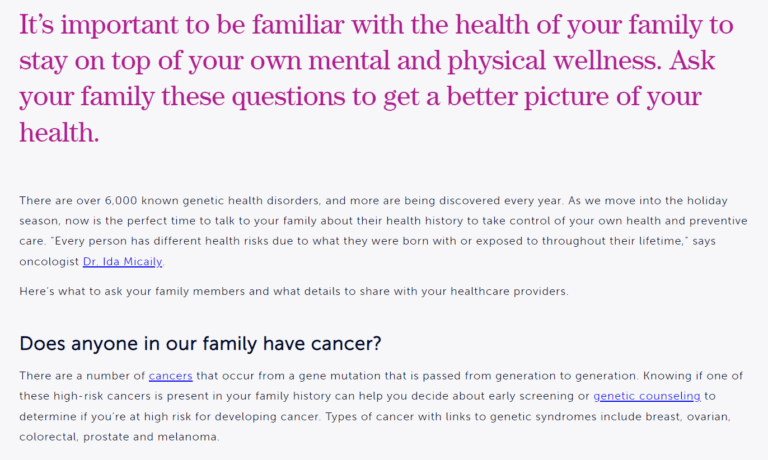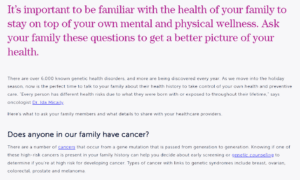 #7. Revise Your Headlines on Key Service Pages
Finally, you'll want to revise your headlines on crucial service pages. Headings are important for several reasons. Heads help to break up long-form content making it easier to read. The second and most essential reason headers are important is to help the user and Google understand what the content is about and how it's organized. Keep the following in mind when revising your headers:
Only have a single H1 on the page.

H2-H4s should elaborate on the core theme and follow a clear information hierarchy.

Use relevant keywords in your headings.

Use different fonts, styles, and text sizes to correspond to your H1-H6 headings.
Make sure you also use headers to break up your page—you never want large blocks of text. Make those headings relevant and captivating, too; you want your readers to be intrigued and informed about the content within that section.
Conclusion
Healthcare SEO optimizations don't need to take up all your time and effort. With a few quick and easy changes, you can improve SEO rankings, no matter what's happening to your budget. By making these small but impactful tweaks, you will be well on your way to more engaging content and happier healthcare consumers.