In the early days of the web, many companies resorted to a variety of "black hat SEO" tactics to improve their search rankings. These included the use of cloaked content (presenting different content to users vs. search engines), link spamming, keyword stuffing, and dozens of other deceptive tactics. Over time, Google implemented algorithmic updates that were designed to improve the quality of links on the search engine results page (SERP),  
Now, whenever Google identifies a site as using black hat SEO, those sites are often penalized, so using these strategies is risky. Unfortunately, many companies still use these SEO strategies, even though they are ineffective for the health services industry.
Based on our experience working with dozens of healthcare websites and robust testing, we have discovered that expanding thin content is one of the most effective strategies for improving the ranking of websites and content in the healthcare space.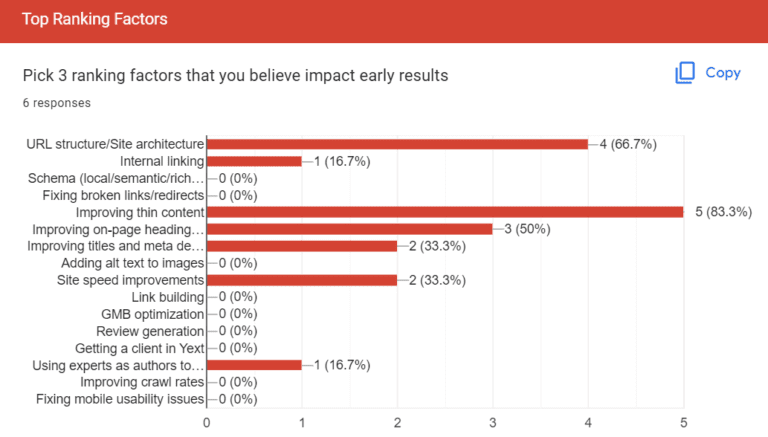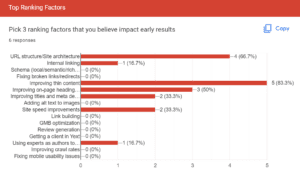 Having robust, in-depth content improves patient experiences and gives your visitors the information they need. An added benefit is that thorough content also makes Google very happy. 
Additionally, having very thin content can even lead to pages being removed from Google's index through a soft 404 error. This means that Google hasn't identified any significant content and thinks it's a blank page with only a header and footer.
Although identifying "good" vs. "bad" content is sometimes a matter of opinion. Based on Google's search engine content updates, we can quantifiably determine what kinds of content (robust, helpful content) will help your rankings and what kinds of content (thin, unhelpful content) hurt your rankings.
If you are a healthcare services provider trying to improve your rankings, then the answer to your SEO woes is simple: you need to expand your content and answer patients' top questions. 
Doing so is part art and part science, but in this article, we will provide examples of how our team improved client rankings by expanding content, and we will share recommendations and best practices for healthcare groups to improve their rankings on the SERP.
What Is Thin Content?
Thin content is low-quality or shallow pages on your site that provide little to no added value to your visitors. It doesn't answer their search query or fulfill their intent. 
Before doing anything, you must understand the problem or issue you are dealing with. For too many players in the healthcare space, poor SERP rankings are a result of thin content.
Google, as part of its vision of organizing the world's data and making it more accessible and of value to everyone, warns that pages may not rank as high (or at all) for having thin, low-quality content. This includes but is not limited to duplicate content, content that is scraped (copied/plagiarized) from other websites, and auto-generated content. Links to invaluable affiliate pages and doorway pages are also included.
What About Doorway Pages?
Doorway pages are sites or pages that are created to rank for very specific and similar search queries. They are bad for users because they can lead to multiple similar pages in the SERP or intermediate pages that are not as useful to the user as the final destination. Examples of doorway pages include multiple domain names or pages targeted at specific regions or cities that all funnel users to one page and pages that are generated to funnel visitors into a smaller subset of usable or relevant pages on your site.
Some may try to skirt Google's page ranking rules to improve their placement in the SERP, which not only leaves you susceptible to penalties but is bad for your users as well. This is why improving the user experience, and the quality of your content is so important, and improving thin content is a surefire way to do just that.
Why Improving Thin Content Matters for Your Site
There are many reasons why improving thin content matters for your site, but the most important reason is evidence. 
Proof from our internal patient experience research and case studies has shown that the biggest driver of results early on in an engagement is by improving thin content. Many of our clients have benefited from the improvement of thin content on their website pages, as outlined in the sections below.
Parker Pediatrics and Atlanta Mobile Aesthetics
For 18+ consecutive months between October 2020 and June 2022, Parker Pediatrics, a Colorado-based lactation services facility, struggled with its keyword strategy and could not generate client leads. In July 2022, we drew up a new SEO focus for the practice, after which a sizable jump in rankings occurred almost immediately, as seen in the graphic below.


A similar strategy was implemented for Atlanta Mobile Aesthetics, another healthcare client, who saw an increase in keyword rankings and traffic after we revised the keyword strategy for their PDO Thread Lift page and expanded thin content.
According to Abby Smith, one of Cardinal's SEO Specialists:
"By analyzing ranking keywords and expanding thin content around priority words and phrases, Parker Pediatrics's service pages have experienced growth in rankings, specifically the Lactation Consultant page, and Atlanta Mobile Aesthetics's PDO Thread Lift page also increased in keyword rankings and traffic due to the improvement of thin content."
 Empower Behavioral Health
For Empower Behavioral Health, we revised the Diagnostic Services page and saw an increase in target keyword rankings and multiple conversions as soon as we revised thin content pages that had not brought in any business since they were first published.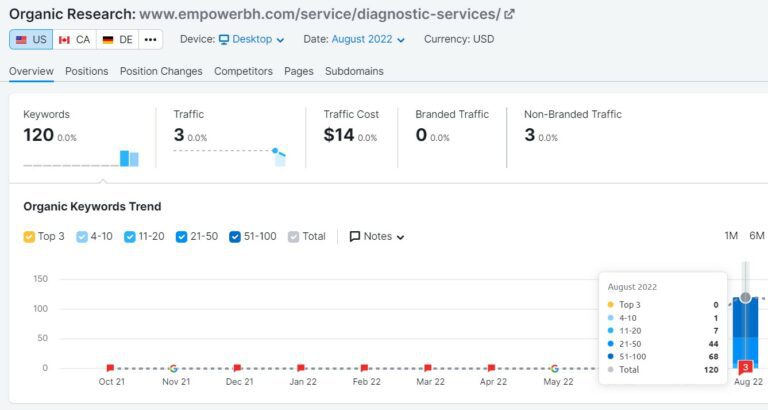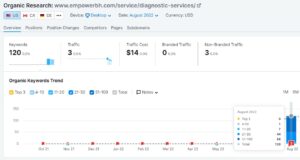 One of Cardinal's Senior SEO Specialists,  Amber Ritchie,  found that:
"Empower Behavioral Health's Diagnostic Services page started ranking well the month it was published for many target/beneficial keywords. This was a brand-new page on their website, and it had 120 keyword rankings by the end of the month. The page also brought in 2 conversions, whereas the previous page didn't bring in any."
Center for Dermatology
By focusing on the pages with the thinnest content for the Center for Dermatology, we helped drive a steady increase in traffic after expanding thin content in October 2021, as seen below.


Amber Ritchie commented on this campaign by saying:
"Center for Dermatology's Medical Dermatology section underwent content expansions and has had a steady increase since we started the initiative in October 2021. We focused on the Medical Evaluations and Treatments the most since those pages had the thinnest content."
Results included increases in sessions, new sessions, as well as new users, and a 50%+ jump in goal completion.
For these clients and countless more, we've seen a strong correlation between expanding thin content and increased traffic and target keyword search success for patients, caregivers, healthcare companies, and service providers across the spectrum of players in the healthcare space.
How to Identify Thin Content on Your Site
Now that we know how thin content can hurt your rankings, the next step in improving SERP rankings and patient satisfaction with your content is a straightforward process of identifying thin content and then expanding it. 
First, to improve thin content, conduct an internal audit of your site using a crawler such as Screaming Frog (which is what we use) or Market Muse. Screaming Frog is a website crawler that helps users improve their onsite SEO by extracting data and auditing for common SEO issues, and Market Muse is an AI-powered content research, intelligence, and writing tool that helps users build content-driven customer journeys so that they can get easily discovered by target audiences. Grammarly can also be used to identify duplicate or similar content on your pages that you can then rework or revise to provide better value-added for your visitors while more closely aligning with Google's content best practices.
How to Improve Thin Content
Now that you've identified thin content on your pages, here is a step-by-step process for expanding to address all relevant user queries. 
Starting with the pages that produce the greatest ROI, work your way down to less important pages. For each page, expand on the content you provide, rewrite and replace content, and remove duplicate or irrelevant content that does not help users in their respective journeys.
Based on our team's findings, the best methods for doing this are as follows:
Add more useful long-form content that gives unique and helpful answers to common queries your target patient has. If your healthcare service page only has a couple of paragraphs, it's a prime candidate for expansion.

Look at commonly asked questions for your service, niche, or offerings, as well as competitor pages. This will help you understand what people are looking for and asking and how your competitors are catering to and answering such queries. If you do the same, you will be able to provide as much useful information as possible to your patients and visitors. Doing this may involve including specific options for procedures, adding details about procedures and your services, adding more CTAs throughout the copy that encourage patients to learn more about each service offering, or helping visitors book an appointment with a specialist to answer specific questions.

Optimize pages based on keywords, and add more content related to secondary keywords. There are many tools, such as

Semrush

and

Moz

, that can be used to identify the right keywords to optimize for. Build interesting, engaging, and value-added content using the right keywords for your offerings.

Optimize your page structure, headings, meta tags, and titles. This means optimizing so that pages rank for upper funnel keywords that will improve overall traffic and visibility, and using a combination of local keywords to improve local rankings. By including a few keywords that reference a specific location to target a greater traffic area, you can more accurately and more effectively reach users in those markets and areas.

Add an FAQ section to a service page. Our team has found that by changing a simple condition or service page to an in-depth, one-stop-shop for basic questions that may not need their own blog posts, you can grab the attention of potential users, especially when used in combination with FAQ schema.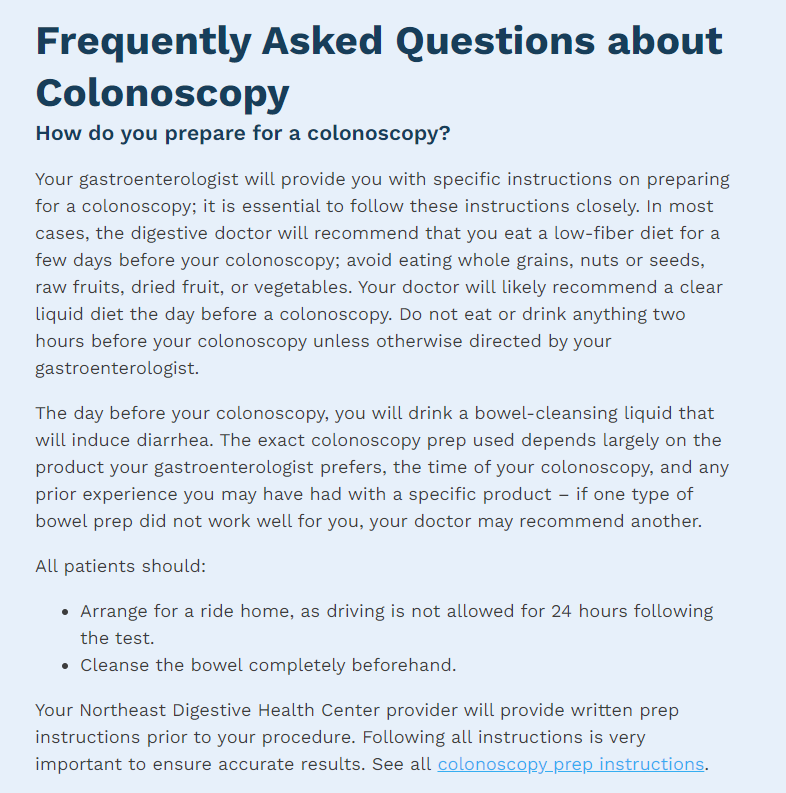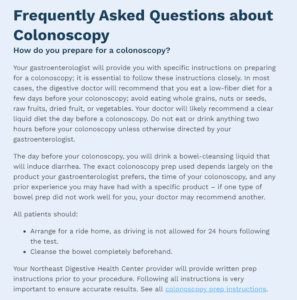 Conclusion
Improving SEO and SERP rankings is not rocket science, but it does require an understanding of what and how your content is evaluated and "graded" by Google and what constitutes good vs. bad content. 
A failure to understand patient and visitor needs or failing to craft useful and engaging content that can help your visitors will not only hurt your Google rankings but will ultimately leave your visitors frustrated and headed to the competition for help and answers. Fleshing out thin content is a tried and tested strategy for helping your rankings and your visitors. 
Learn more about how our team of SEO experts can help you reach your target audiences and more effectively engage with your users who matter most.