How a Multi-Location Dermatology Practice Acquired New Patients with SEO and PPC
Company Overview
A Family-Owned Practice Serving The Pacific Northwest
The Center for Dermatology & Laser Surgery provides both medical and cosmetic services. Their patients include teens with acne, older patients with sun damage, patients with a history of skin cancer, and people looking to enhance their aging skin (or to avoid premature aging skin with treatments). They have developed a strong reputation in the Portland area thanks to wonderful providers, well-located offices, and a focus on patient experience (rather than making sales).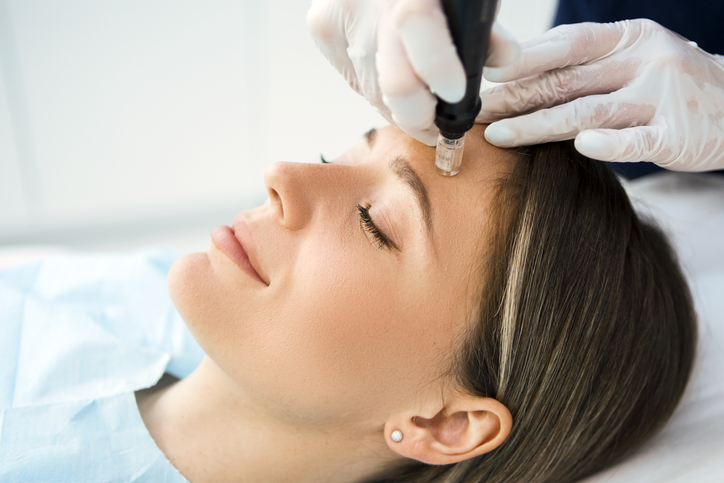 Challenges:
No in-house marketing team
Limited online presence for cosmetic and medical dermatology services
Stagnant reputation management program
Competitive local market for dermatology services
Goals:
Increase patient volume through phone calls and form fills
Revamp website and launch SEO/PPC program with the help of a digital marketing agency
Improve digital reputations and average review score
Proof business against seasonal dips in patient volume
The Problem
Build Online Presence in the absence of an In-House Marketing Team
Center for Dermatology & Laser Surgery is a two-location dermatology clinic known for its quality of service and caring staff. The group brought in Cardinal Digital Marketing to increase its presence online. Specifically, they needed a third party to build their digital marketing presence in the absence of an in-house marketing team.
Our team launched a comprehensive SEO and PPC strategy to bring in more business for the group's cosmetic and medical lines of business. We also improved the visibility and management of the group's digital reputation, including responding to all reviews. Today, both our SEO and PPC strategies continue to deliver high-quality, high-intent leads that keep the Center for Dermatology & Laser Surgery fully booked.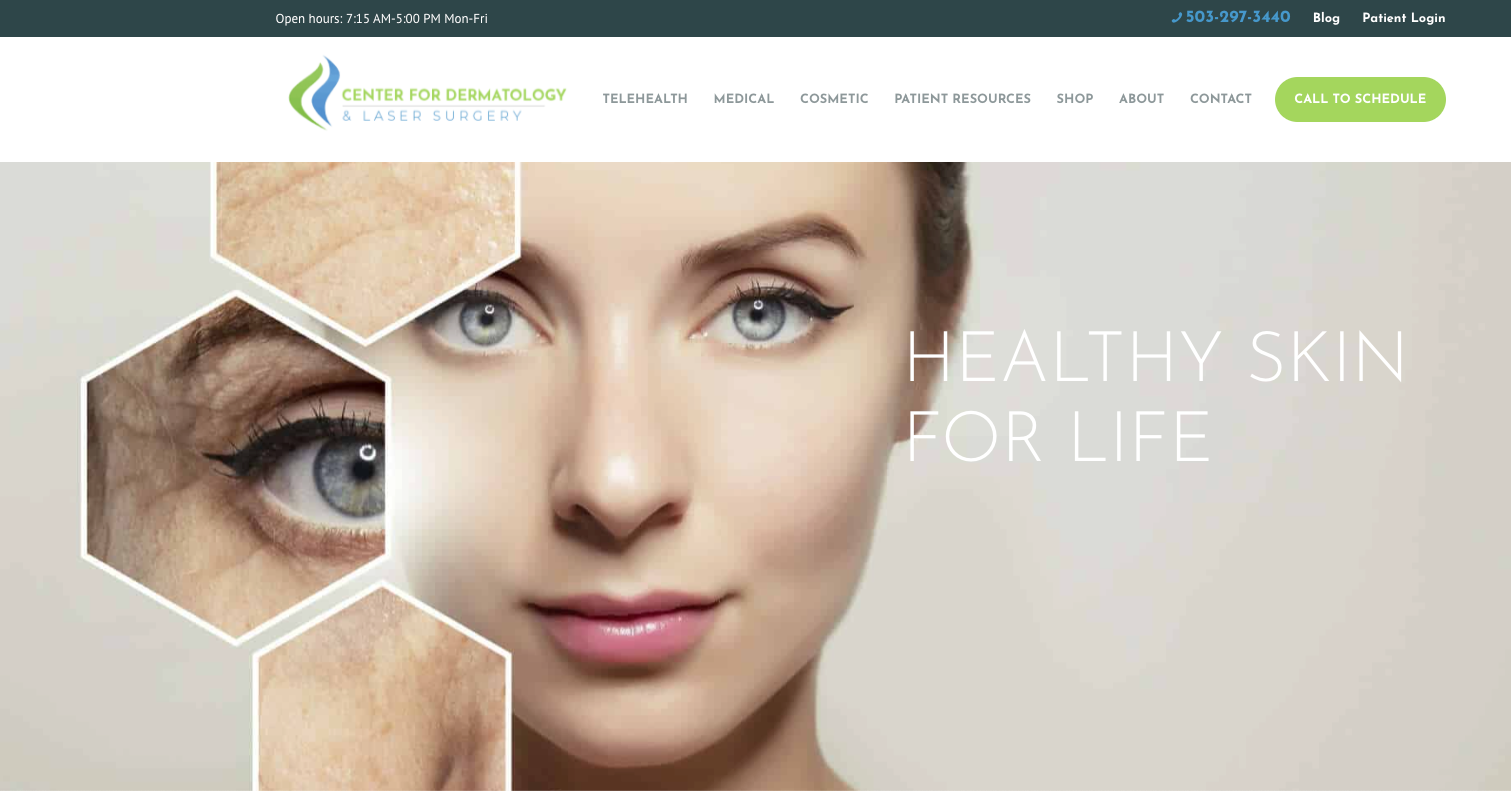 The Strategy
Part One: Build an Efficient Multi-Location PPC Program From the Ground Up
The Center for Dermatology & Laser Surgery team didn't have a paid advertising program before working with Cardinal. When we launched their strategy, we started with two core campaigns for paid search: brand and non-brand (focusing on near me, medical, cosmetic, geo, and generic terms). One of our primary strategies was to increase click-through rate by adding and enhancing ad extensions alongside ongoing tracking and reporting.
Establish Account Structure & Ad Scheduling
As with nearly all new PPC accounts, the first step was to build out the proper account structure. A strong account structure is essential to improve campaign effectiveness and efficiency. Our account structure was based on brand and non-brand keywords.
Given the multi-location nature and local focus of the Center for Dermatology, we made considerable use of geo keywords (near-me, medical-dermatology, and cosmetic-dermatology keywords). Over time, our teams moved to broad-match-modifiers and found that our best return would come from optimizing non-brand keywords. In addition, we set up ads to only run during the daytime, where they proved to run most efficiently.
Part Two: Optimize and Expand SEO to Bring In High-Intent Organic Site Traffic
While the Centers for Dermatology website did require some technical optimizations, our focus was primarily on content expansion. Our team reorganized the site's structure, optimized pages, and built out new blog content against our target list of service-related keywords. The goal was to bring in people searching for specific dermatology services on various search engines.
Restructure Website Architecture
The Center for Dermatology Cosmetic offers two primary services: cosmetic dermatology and medical dermatology. So our team restructured the group's website based on these high-level categories, then bucketed services relevant to each category. This not only helps people navigate to what they need but helps Google read the pages (thus improving search rankings).
Consolidate Blog Content
The purpose of this blog is to support the content of the group's primary service pages. We found that the blog section did not get a lot of organic sessions due to a lack of content and optimization. Beyond ridding the blog of duplicate content and unnecessary redirects, we rewrote a large bulk of content so that each piece is relevant to a dermatological service
Optimize for Site Speed
Site speed is one of the most overlooked ways for businesses to improve their overall SEO. Alongside some site-speed plugins, our team did the following to improve site speed:
Minimize java and CSS
Compress images
Ensure the site is mobile-friendly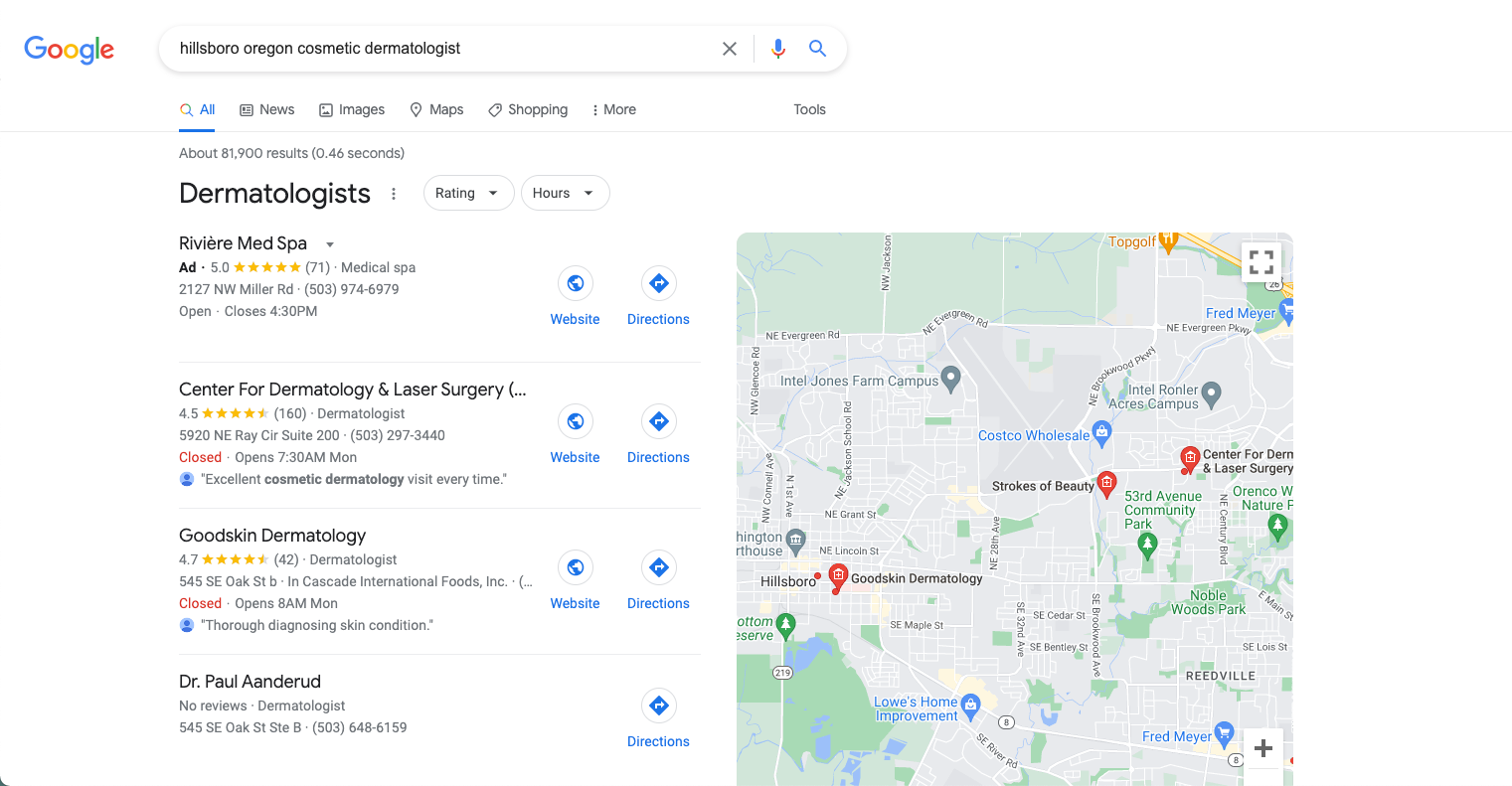 Build New Content and Backlink Portfolio
As we expanded the site's main navigation, we decided to expand the Medical Dermatology and Cosmetic Dermatology service pages. We used target keywords in the text and headers, optimized metadata, and added FAQs. Our team also built a regular cadence of new blog posts, an ongoing effort that continues today. Finally, new content production and link building go hand in hand. Currently, our team acquires one new high-quality (30+ domain authority) backlink per month.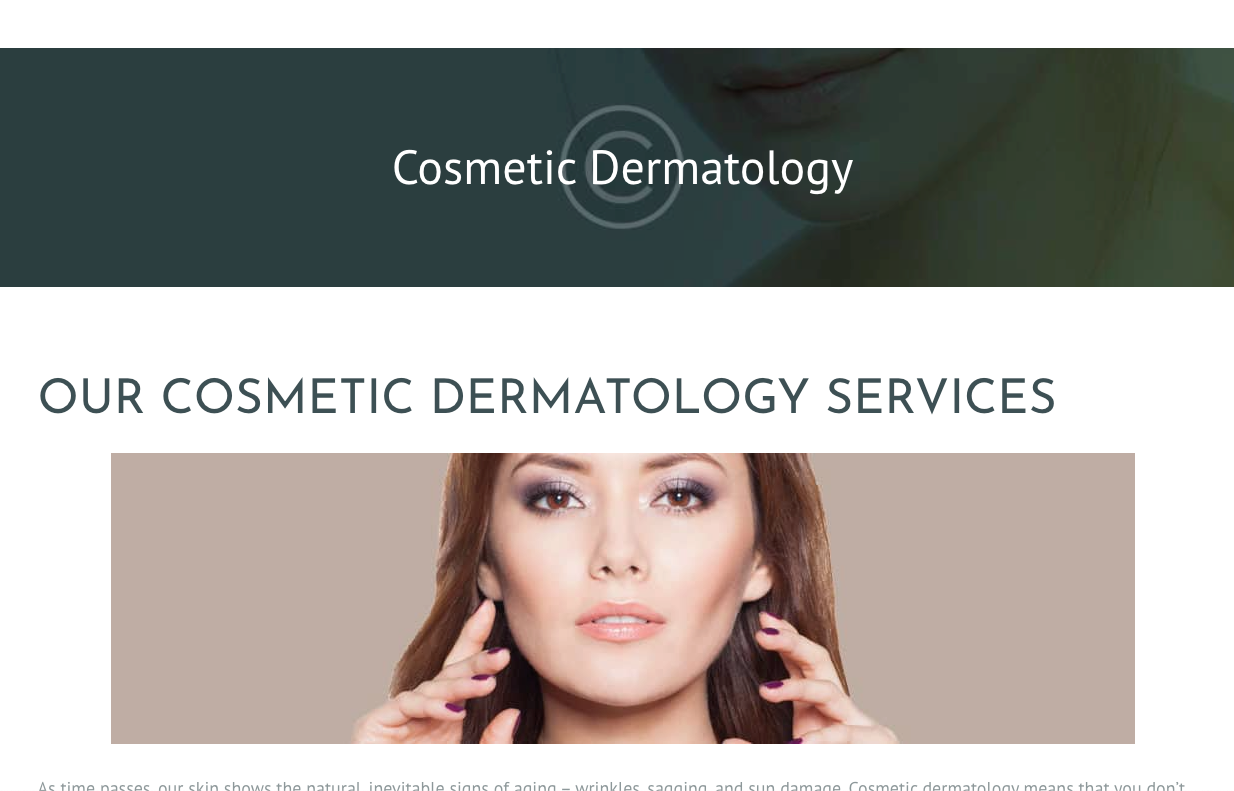 The Results
More Clicks and Conversions Leading to Improved Patient Acquisition
On the PCC side of things, our campaign structure and keyword strategy paid off. The Center for Dermatology has seen a 25% decrease in CPA and 15.58& conversion rate for the non brand campaign we built together. Across all campaigns, we've seen an 85% increase in conversion rates, as well as a 37.5% decrease in CPA. All in all, the new PPC program is delivering high quality leads while making the most of every marketing dollar invested.
In terms of SEO, it's safe to say that the Center for Dermatology's organic presence has vastly improved. Year-over-year organic conversions are up 12.5%, while organic Sessions are up 119%. The SEO program has also generated a 57% increase in Impressions, as well as a 69% Increase in organic clicks. Overall, our strategies improved domain authority by eleven points, yet another indicator that people and search engines are finding Center for Dermatology content relevant and authoritative.