National home health brand gains 25% increase in organic visibility with new website
Overview
A New Website That Patients & Google Love
Traditions Health was growing rapidly and acquiring new locations, expanding an already extensive network of home health providers. Given their scope, the brand needed a strategic partner with deep experience in creating scalable digital strategies for multi-site healthcare brands with more than 100 locations. In addition, they wanted a partner that deeply understood the nuances of the senior care space.
Cardinal Marketing partnered with Traditions to deliver a patient-centric website that was both beautiful and optimized for search. As a result of Cardinal's efforts, Traditions has experienced a 28% increase in local keyword visibility and a 25% increase in organic visibility via its website.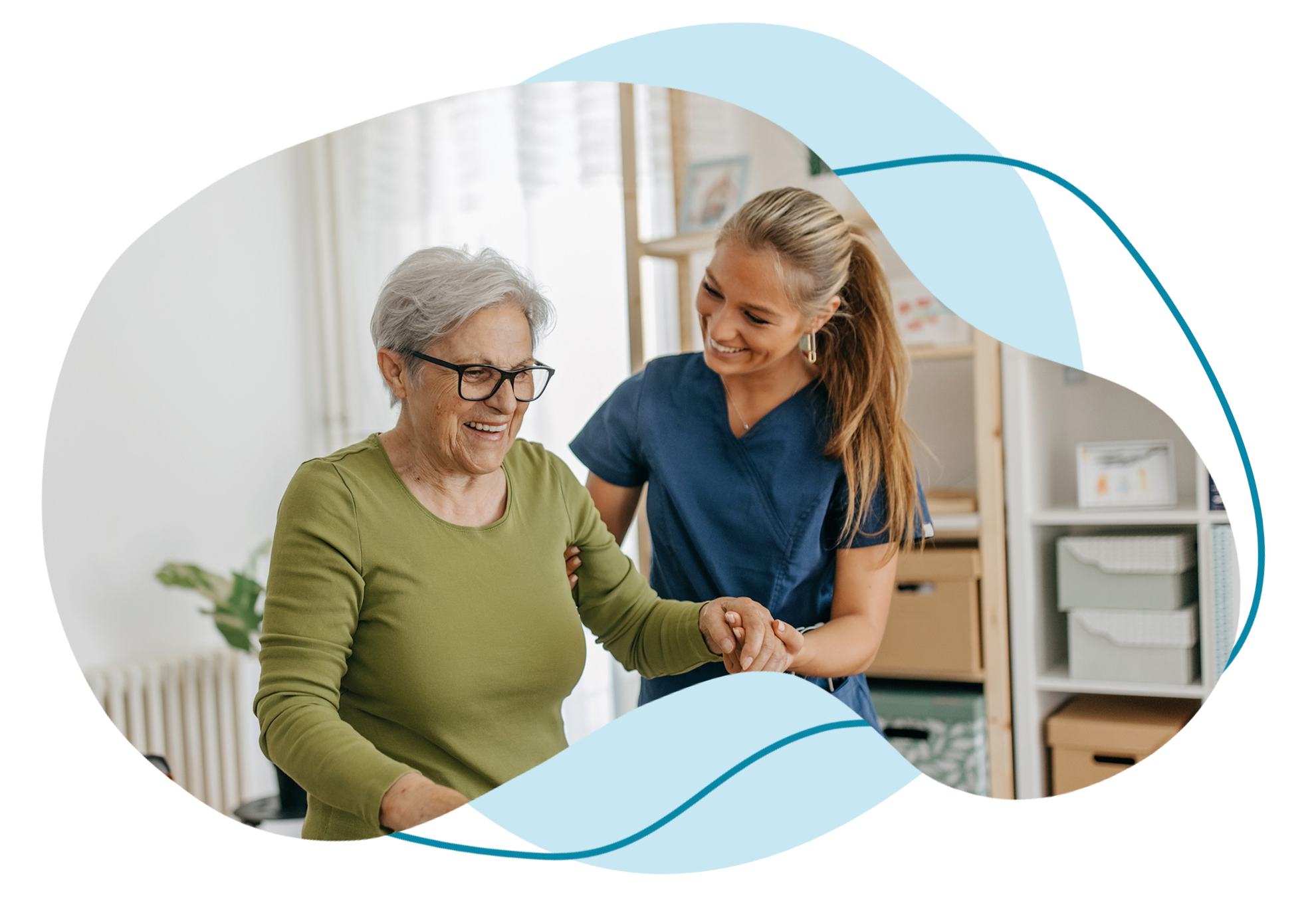 About The Company
Traditions Health
Founded in 2008, Traditions Health is a private equity-backed leading hospice care, home health care, and palliative care provider. With 130+ locations across 18 states from California to Virginia, Traditions Health continues to expand across the U.S., offering access to quality care to those in need.
One of the fastest-growing home health companies in the elder care space, Traditions Health has pursued most of its growth through acquisitions.
Throughout this expansion, the healthcare provider has prioritized patient-focused, compassionate care while building strong relationships in the communities they serve.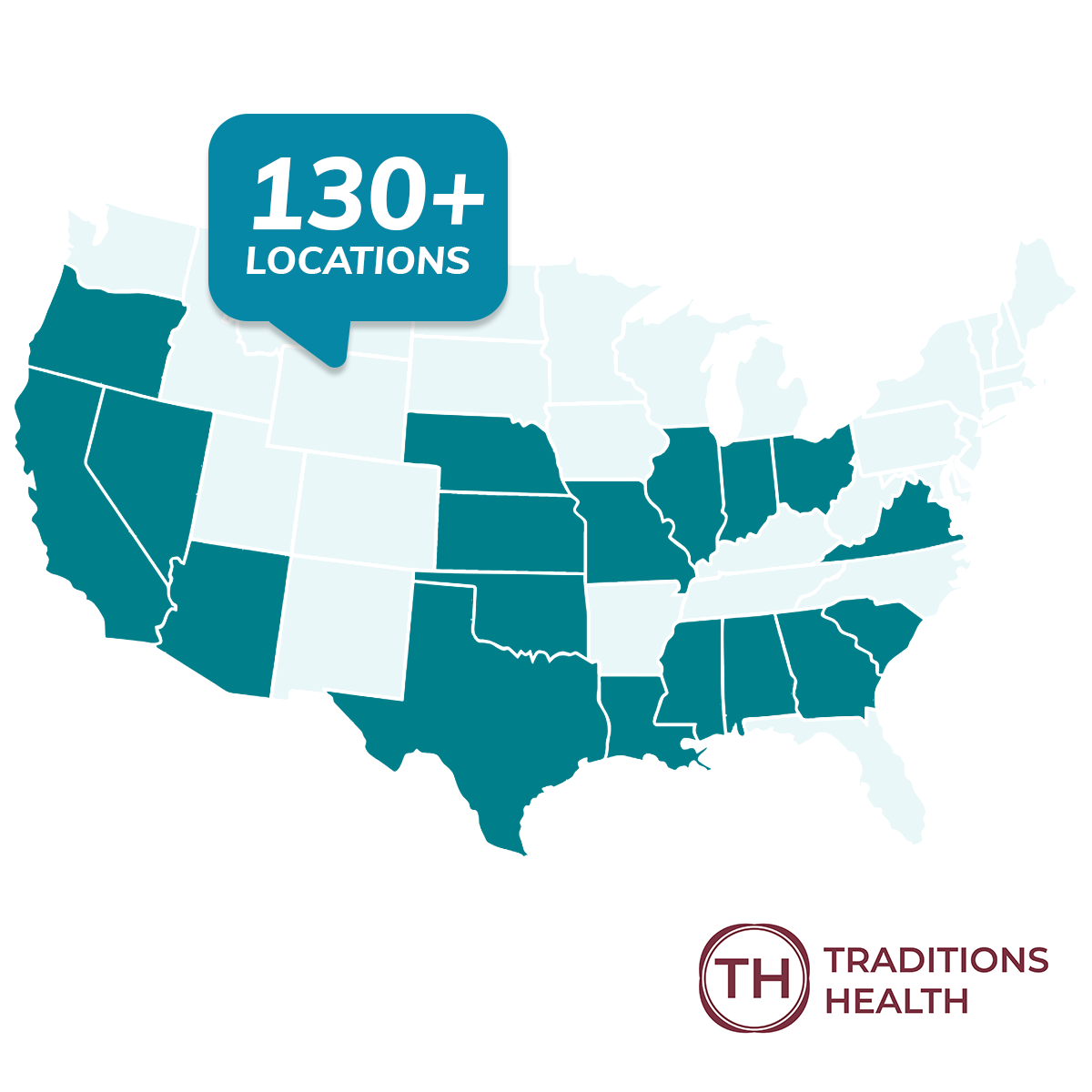 Challenges:
Incorporating fragmented brand identities and rolling new acquisitions into the master brand.

Transforming the visual identity while protecting existing brand equity.

Generating and capturing demand in the highly competitive space of home health.
Goals:
To create a truly scalable digital strategy that will support rapid growth with each new acquisition.

To increase organic visibility and site traffic to Traditions Health's new and improved website.
Our Strategy
Cardinal Delivers Digital Transformation via Brand Refresh & Website Overhaul
Cardinal undertook a brand refresh and optimized Traditions' site and SEO foundation to drive significant returns in visibility.
Step 1
Develop a Brand Identity Aligned with Audience and Values
As a first step, the Cardinal team undertook a brand refresh for Traditions Health, seeking to revamp their overall brand to better resonate with patients. 
This new brand identity would also serve as a foundation for an upgraded website, including logos, color palette, and fonts. We also guided how Traditions Health would incorporate imagery into their digital and offline assets.
We carefully created a new brand image with Traditions' target audience in mind; knowing that their audience consists of individuals who are elderly, disabled, or chronically ill, as well as their family members and caregivers, we wanted to create a design that would make these users feel like they were in safe hands.
We also worked to ensure that all design choices reflected their core values— Commitment, Compassion, and Integrity— as well as their audience's needs. To achieve these goals, we created a new design tone that included soft, calming colors, imagery that evokes a sense of comfort and security, and a new set of fonts for the brand to deploy.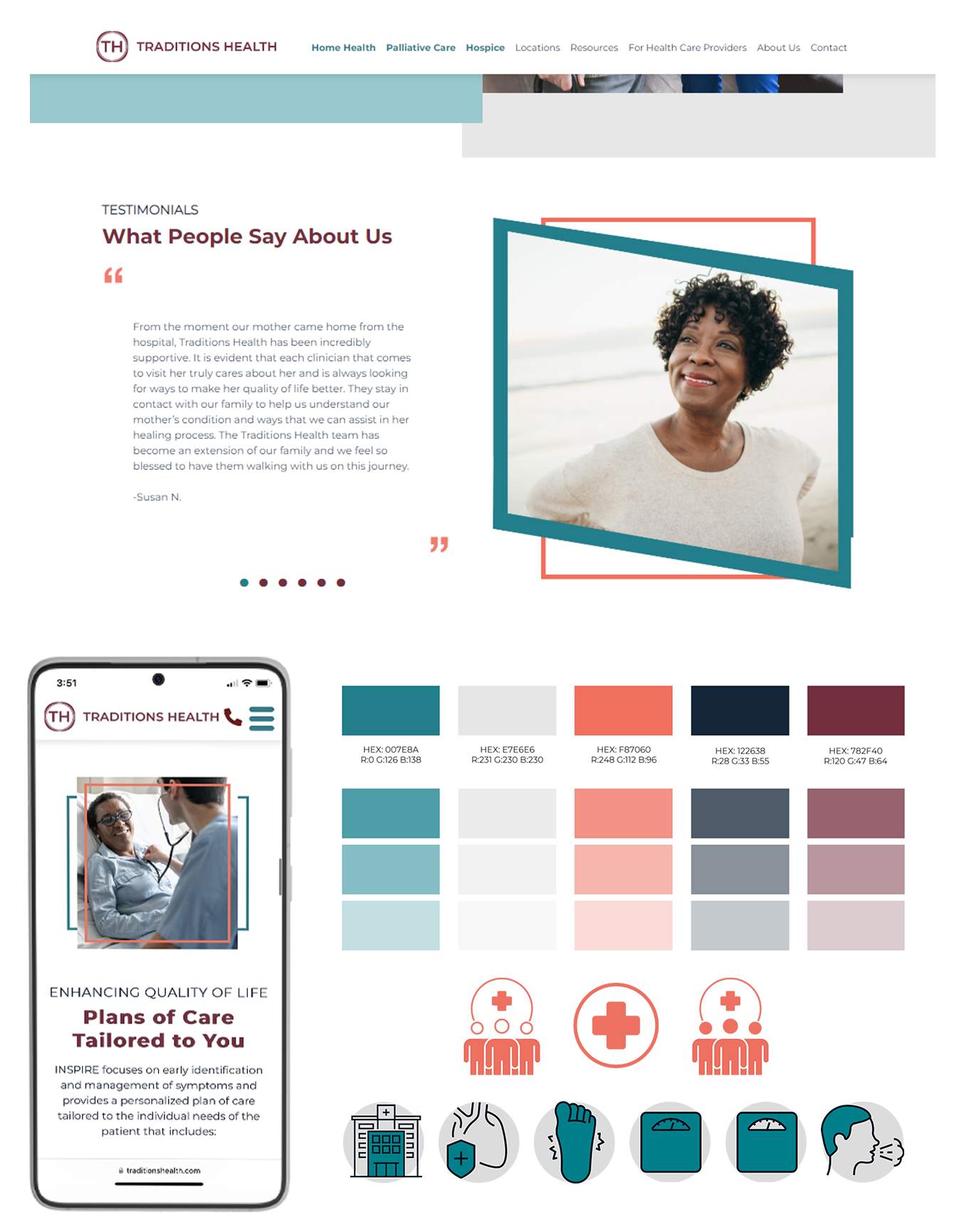 Step 2
Create a Patient-centric Website Design to Enhance the User Experience
Next, we turned our attention to Traditions' website. Their original website was dated, clunky, and needed a total overhaul. Focused on providing them with a patient-centric website, we started by creating a design system with patterns of elements that interact consistently to communicate their mission and brand identity. New brand design elements were woven throughout the new site to create a visually stunning and cohesive user experience.
We designed and developed their website in modules using WordPress. A modular design ensures consistency in the UX across pages and that the website is simple to use and navigate. Each module was coded so that it could be quickly added to a new or existing page with the click of a button, making the design completely scalable for adding new locations pages, blog content, or additional services.
We also ensured that all of Traditions Health's website templates were responsive so they could fluidly adapt to different screen sizes, further streamlining the UX and ensuring that the site would adapt smoothly and readily to user needs.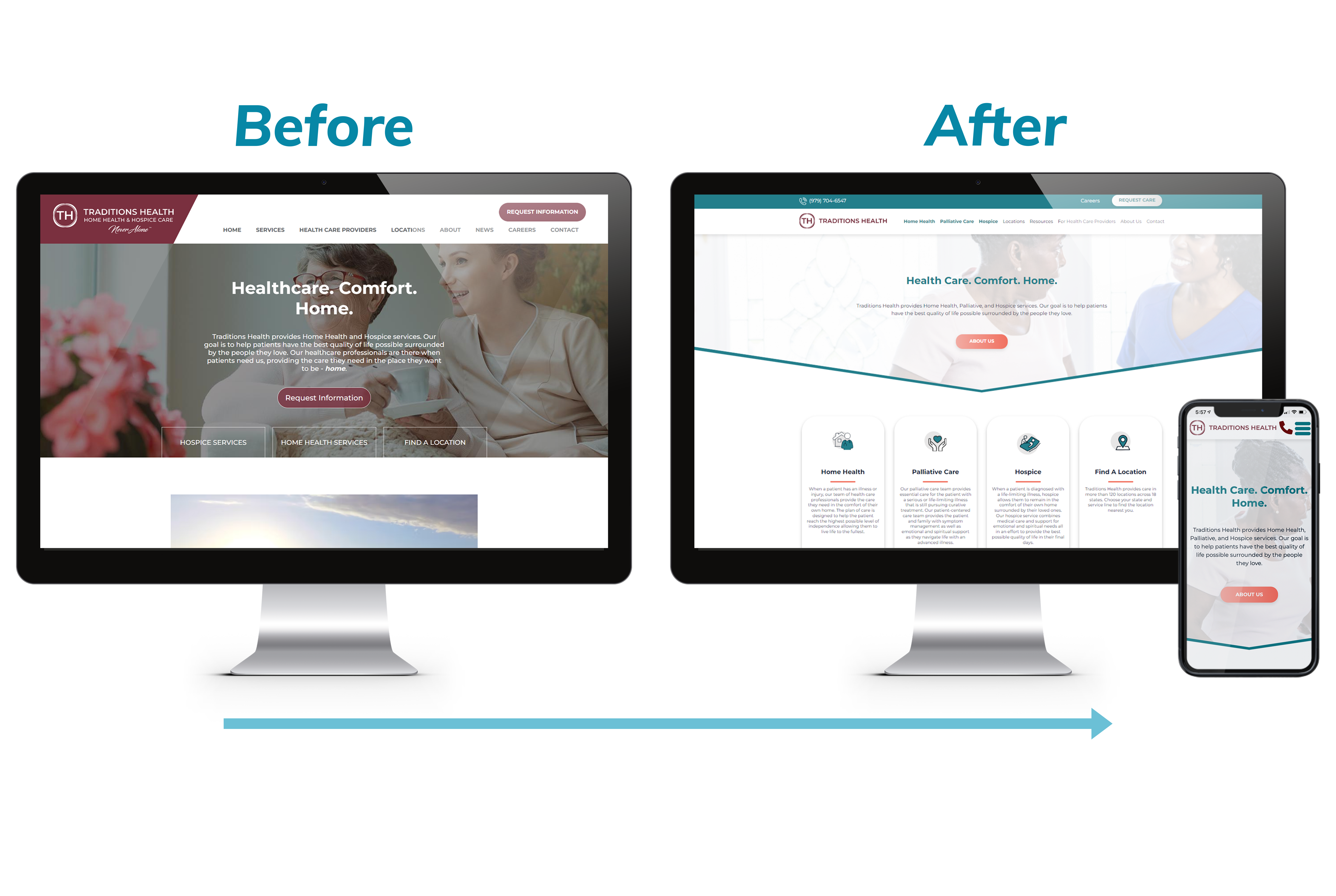 Step 3
Build a Strong SEO Foundation
At Cardinal, we understand that aesthetically pleasing websites aren't enough to win new patients. When patients head to Google, we ensure they find your website ranking at the top of the search results page.
We built Tradition's site with a strong SEO foundation. At its core, every element was optimized for search, including the website URL structure. We revamped location pages, blog and service page title tags, and meta descriptions to use the best keywords for top rankings and visibility. Local business schema was added to all location pages to improve visibility in local markets.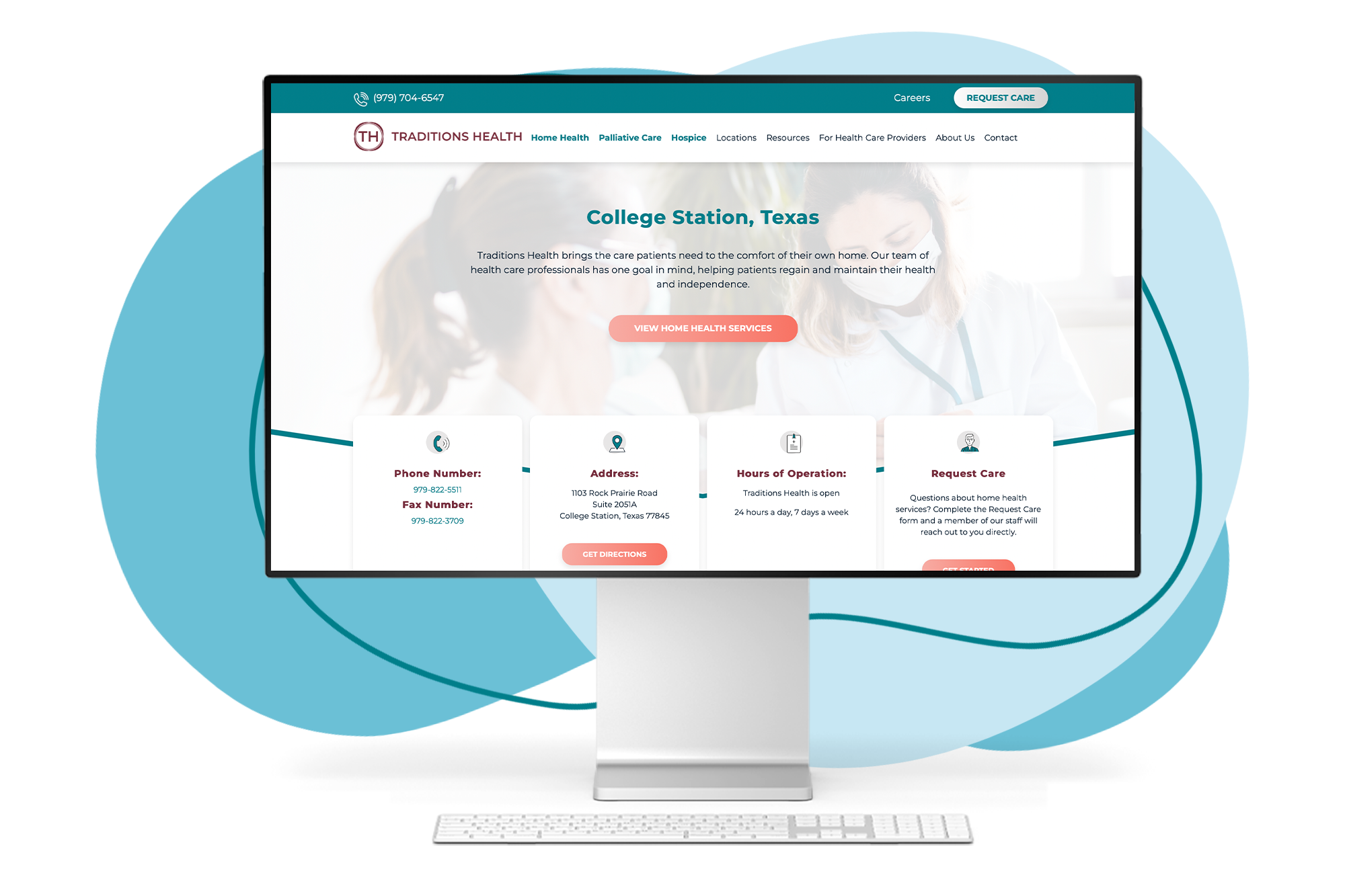 Our Results
Increased Local Keyword and Organic Visibility
Traditions' site launched in November 2022. The new website has not only helped refresh and unify the brand but has also helped improve organic visibility.  Since the launch in November 2022, the brand has experienced significant improvements in search rankings, including a:
28% increase in local keyword visibility

(1,710 organic rankings for /locations/ pages Nov 2022 → 2,192 rankings Mar 2023)

25% increase in organic visibility

(11,517 organic rankings Nov 2022 → 14,403 rankings Mar 2023)
That's not all. In January 2023 alone, Traditions achieved a:
380% increase in in CTR (their prospecting campaign produced 1,627 landing page views & a 4.86% CTR)
14% increase in Request Care form completions MoM 
105% increase in blog article views MoM (42,940

→ 88,129)