The #1 Reviewed Atlanta
SEO Company for 11 Years

Clients We Have Ignited Growth In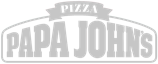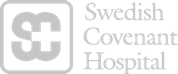 YOUR BUSINESS NEEDS CUSTOMERS, NOT EMPTY PROMISES.
Call on a neighbor with a decade of experience driving SMB growth in Atlanta.
We deliver SEO visibility that gets you to the top of Google search results.
SEO ≠ Mystery
Search engine optimization doesn't have to be a mystery.
You should be able to pinpoint every detail of your SEO campaigns at any moment. Cardinal has proprietary software that helps you understand exactly what tactics we employ, and the results we're driving. Most importantly, we measure success in new customers, not mere traffic or ranking.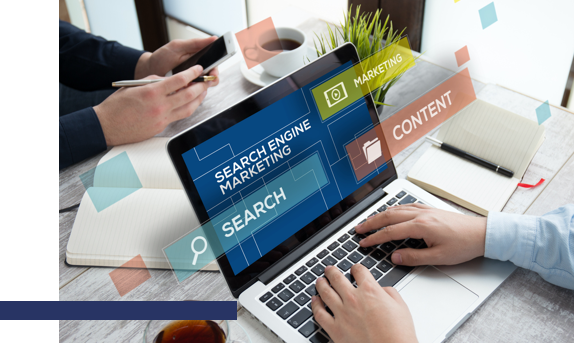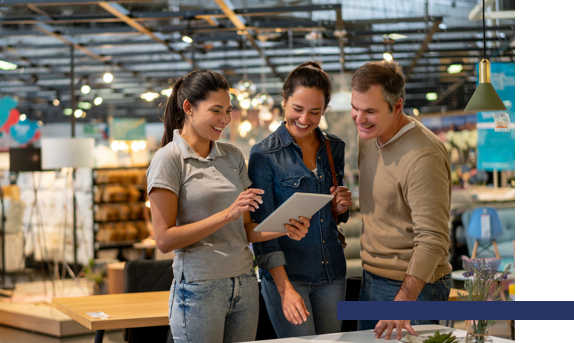 Designed to bring customers
Cardinal SEO campaigns here in Atlanta are engineered to not just drive organic traffic, but to accomplish a simple mission: deliver new customers to your door. We tie search engine marketing campaigns directly into your CRM system, so that you know exactly which leads turn into sales. It's all made possible by a custom software platform we developed, called LadyBug. LadyBug helps us generate 2X the sales of other SEO companies, and prove it.
Our Clients Love Us
"Cardinal's ability to pull insights out of our data is far superior to other agencies."
— Nick Shirley, Marketing Planning Manager
On-site SEO Assessment
The foundation of every new campaign – 60 days of critical assessment. Cardinal shows up at your Atlanta location to evaluate website health, everything from site speed to URL architecture. We investigate your competitors to see exactly where and how they have the advantage. Then we devise a game plan to get you where you deserve to be, at the top of Google search results.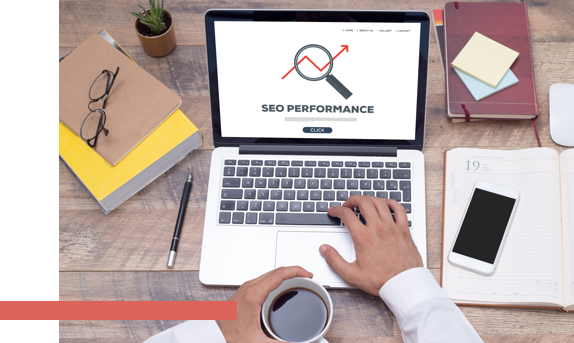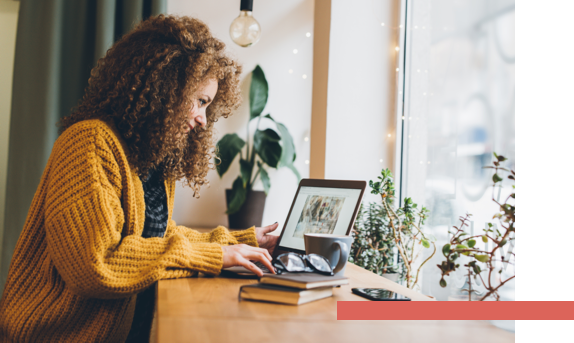 Link Building
First, we get the foundation of your website squared away. Once that's solid, we move into the link-building phase: Cardinal generates topnotch content to elevate your brand. We place that content in the right hands and link it back to you. You get the credit and move up the search engine rankings.
Climb Google's Local Results to Drive Local Customers
Many Cardinal clients run multi-location businesses, right here in Atlanta. They thrive on a steady influx of local customers. Local SEO marketing demands a special approach – expertise in Directory and Reputation Management.
It requires sophisticated techniques, and equally sophisticated software to drive the right local traffic to all your locations. Cardinal has ten years of experience delivering local SEO wins, using top-shelf software. We make it easy for nearby customers to find you.
What You Get When You
Partner With Cardinal
Cardinal enjoys the expertise of individuals who make digital marketing their business. The Cardinal team thrives on creating winning strategies for Atlanta businesses that drive customers to you. When you choose Cardinal, you choose
A Partner
We don't just want to run your marketing campaigns, we want to hear your ideas and partner together with you to grow your business faster.
Undivided Focus
We take the time to understand you. We'll come to your office, sit down with you, and work to develop a winning campaign just for you. Our sole focus will be on you.
Dedicated Social Media/SEO/Programmatic Display Specialist
We're never too busy to answer your questions. The specialist that's right for your business will work side-by-side with you, giving you personal updates and helping you through any difficulties along the way.
Up-to-date Reporting
You will receive reports at the interval you choose, and you will have 24/7 access to our topnotch team.

The Difference an Atlanta SEO Company Makes

Top Notch Google Visibility
You deserve to have every single prospect find you immediately on Google. So let's make sure all roads lead straight to your business.

Land More Customers
Higher rankings and increased traffic are wonderful, but they're not what matters. We count success in customers. Nothing else.

Increase Your ROI
It's not cheap to invest in your SEO. Nothing worthwhile is cheap. Give it six months, and it's a safe bet you'll want to join 91% of Cardinal clients who stay past the 3-year mark.

Your Thought Partner
Cardinal is more than a local business partner. We aim to be a thought partner. We want you calling and dropping by the office with your newest idea. Let's innovate for faster growth.

Reporting Software at Your Fingertips
Of course you'll get monthly reports straight from our office on Peachtree Street, but you'll also have non-stop access to our topnotch team, with 7+ years of experience.

Home Team Advantage
If you're looking for local customers, it makes sense to get local help. Cardinal is an Atlanta-based SEO company run by lifelong Atlanta residents. We know this town.

We are serious about closed loop attribution!
Cardinal's Proprietary Marketing Technology Lead Stream's Benefits:

Double Your Customers Volume for the Same Spend
Dump the campaigns that don't generate returns. Our AI based marketing platform automatically optimizes towards the campaigns that are driving high value customers.

Modernize Your Business Marketing
Tired of relying on billboards & TV that don't have quantitative ROI numbers? Step into the future of marketing and run group customers preference campaigns digitally and see which campaigns bring top of the funnel awareness that ends up converting through bottom of the funnel campaigns down the road.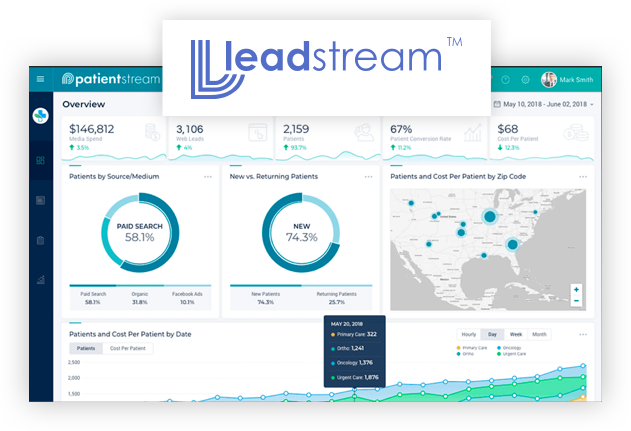 Atlanta is known for hospitality, and so is Cardinal Digital Marketing. When you walk in the door, you're family. We aim to be the waffle to your chicken, the bike to your beltline, the cola to your Coke… you get the idea.
CEO Alex Membrillo graduated from Georgia State in 2009, born and bred on Atlanta soil. He got straight to work building this business, and now, in our tenth year, business is booming. That's because our clients in Atlanta are booming too.
If you're ready to get to work with an SEO firm that knows Atlanta and gets to know you too, shoot us an email. Let's grow.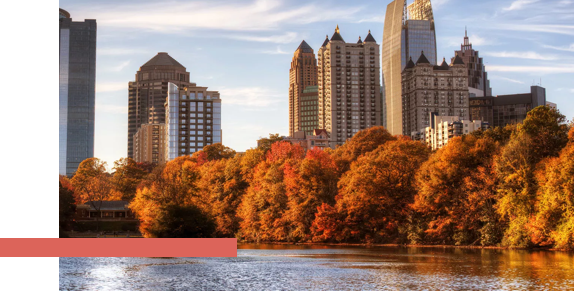 Atlanta SEO Company
You've heard about it and how it can help grow your business. Is it a good fit for your business? Regardless of what type of business you own, SEO should be a part of your digital marketing strategy. Is SEO something that you can do on your own? Sure, going the DIY route is a viable option for SEO marketing. However, keep in mind that SEO has many working parts, and they're ever-changing.
To succeed in SEO, it needs to be done right.
If you want to make the most out of your SEO marketing budget, you should consider partnering with an SEO company. Cardinal Digital Marketing is the best Atlanta SEO services agency that you can count on. We'll help you target the audience that will likely convert on your website. To get you started, feel free to contact us for your SEO needs.
12 Key SEO Stats and Trends You Should Know
As an SEO company, it's our job to keep track of digital marketing stats and trends, especially in terms of SEO. This allows us to keep an eye on the future and perhaps anticipate the changes that Google plans to throw our way. Whether you're a business owner or an expert marketer, here are some key stats on why SEO is a must-have marketing strategy.
93% of online experiences start with a search. If you want information about something or wish to shop for an item, you'll likely pull up your favorite search engine and do a query. This is one of the most important stats that emphasizes the importance of SEO. Majority of the clicks to your website will come from a search engine, so a high ranking will surely help with increasing revenue.
Google is by far and still the most popular search engine. As of June 2021, Google accounts for more than 92% of the global search engine market. It's followed by Bing, Baidu, and Yahoo. What does this mean for you? As always, it's best to focus your campaign on optimizing Google. Other engines don't even come close.
BERT is here to stay. BERT or Bidirectional Encoder Representations from Transformers is the first major algorithm change that Google has introduced since RankBrain in 2014. Although you can't directly optimize for BERT, you can optimize the intent behind the search queries through strong targeted content. One important element of SEO is creating content that matches the user's intent.
Only 25% of the users scroll past the first page of the search results. Ranking on the second or third page of the search results should be good enough, right? 75% of people don't bother extending their search on the pages beyond the first-page listing. It makes sense because the first page holds the most relevant answers to their queries, so users just simply scan the list and click on one or two websites and be on their way.
Strong content and link building are key elements of SEO success. According to numerous digital marketing experts, the combination of high-quality content and link building is a key factor in ranking content in search engines. Although it's true that "content is king" in SEO, good link building practices have the potential to boost traffic and conversions.
Content length is instrumental to higher search rankings. High-quality content can help you beat the competition and appear on the first page of the results. However, when writing content, make sure that you consider quantity as well. According to research, the average length of the top 10 results is at least 2,000 words. True enough, web pages that have both quality and quantity enjoy better visibility in search engines.
60% of total traffic comes from the top three of the search rankings. Why do you need your website to rank high on search engines? Because more than half of the overall traffic goes to the top three results. The main goal of SEO is to have a high rank but if you can, you should always strive to rank in the top three.
70-80% of online users ignore sponsored search results. We're advocates of paid media marketing solutions and we believe that it plays a role in marketing success. With that said, just how much advantage do you get if you pay for the top position as opposed to organically ranking? Not that great. There's this thing called Ad Blindness where "Sponsored" ads are completely ignored by users. Plus, many users also actively use ad-blocking extensions on their browsers.
4 in 5 customers use search engines to lookup local information. Local SEO is an important variation of search optimization, especially for businesses that provide products and services within the local area. As you can see, 80% of users use search engines when searching for local information. Furthermore, 75% of customers use search engines for looking up local businesses, events, and locations via their mobile devices.
72% of local searches result in a physical store visit if it's within 5 miles of their current location. Customers are definitely using search engines for finding stores, restaurants, and businesses in their local area. However, what's more important is that more than a whopping 70% of those local searches are actually getting people into a physical storefront within 24 hours. With the power of local SEO, your business will be at the front of the customers as they search for the product or service you provide.
47% of customers expect a web page to load within 2 seconds. SEO is not just about the ranking but it's also about providing the best user experience to your visitors. Aside from ensuring that you have a beautifully-designed website, it needs to load fast as well. If your website doesn't load within 2 seconds, there's a good chance that you're turning away potential customers. Optimizing your website for SEO also means addressing the issue of user experience.
87% of smartphone users use search engines at least once a day. Now, this SEO stat is important because it tells you the importance of optimizing your website for mobile. Mobile optimization ensures that an optimal experience is provided to prospective customers who are using their mobile devices. Of course, having a mobile-friendly website also benefits your search optimization.
Why Should I Hire an SEO Agency?
One of the most common dilemmas that a small business has is whether to do SEO internally or to work with an SEO agency. If you are a small business owner in Atlanta and wondering if you should partner with an agency or not, here are some benefits that might convince you:
SEO Can Be Complicated
SEO, how difficult can it be? Reading a couple of guides and videos about SEO should do it, right? In reality, SEO is very complex and requires many hours of work, continual learning, and controlled testing. To deliver the most relevant results, Google and other search engines make use of complex algorithms. As a marketer, you need to be abreast of algorithm changes and updates to ensure that every ranking factor is properly coded.
To understand SEO on an advanced level, one needs a combination of both theory and practical knowledge. Many small businesses that have decided on the DIY approach were in for a rude awakening because SEO is complicated and time-consuming. An SEO agency will dedicate 100% of their time and expertise to ensure your campaign is highly optimized and up to date. You will be working with the SEO experts.
Set and Reach Your Goals
What are your goals? To increase your revenue? Get more conversions like email sign-ups or app downloads? Without clear and concise goals, you'll get nowhere with your marketing campaign and end up spending more money than you need. On the other hand, a clear objective enables you to focus and take the most efficient measures to reach your goal.
If you work with an SEO agency like Cardinal, they can help you set a clear set of goals – even if you have no idea what they are. The idea is to get the best return on investment (ROI) from your marketing campaign. A good marketing agency can help you with planning and achieving your marketing goals.
Better Understanding of Analytics
Digital marketing is trackable and quantifiable. With the right tools, you can keep track of everything that's going on with your campaign. However, it's not enough that you can monitor your website's analytics, you also need to understand them. Misinterpretation of analytics results can steer you in the wrong direction.
An SEO company will not only keep track of website analytics for you, they'll also help you better understand the data as well. This ensures that you'll always be on the right track of growing your business.
Save Money and Manpower
You're probably thinking that hiring an SEO firm will cost you a lot of money and thus, it's better to have an in-house marketing team instead. Well, having an in-house SEO team means that you'll hire more people, and spend money on their salary and benefits. At the end of the day, you'll spend more money than hiring an agency. Why? With a seasoned Atlanta SEO agency, you only need to pay for the services rendered without compromising quality. A team of SEO experts will be assigned to your campaign to guarantee success.
Save Precious Time
Business owners know that they have already had their hands full with managing their business. If you're also doing the marketing on your own, you'll be spreading yourself too thin. Whether it's your business or your marketing campaign, something has got to give and decline in quality.
Partnering with an SEO agency means that they will take marketing off your plate, and you don't have to worry about it anymore. This frees up a lot of your time which is best spent on things that are actually important for your business.
A Fresh Set of Eyes
Many business owners have found themselves on limbo in terms of their marketing efforts. That's not surprising if no adjustments or changes are made – tunnel vision is a killer. Working with an SEO company means that you're getting a fresh set of eyes, a team of marketing experts with a new perspective on things. The agency can offer solutions that will help you get out of a marketing rut.
Tips on How to Choose an Atlanta SEO Agency
A terrible SEO company can do more harm to your business than not doing SEO at all. Here are tips to help you choose the right SEO agency:
Avoid Lofty Promises
You want to do SEO because you want a stronger online presence and get more customers. So if an SEO agency comes out and tells you to "triple your web traffic in two months", it's hard not to be tempted. Should you encounter an agency that promises you the moon and the stars, that's a big warning sign.
As discussed earlier, SEO is a complex and long-term process that will give great results if done right. A good agency will not give lofty promises that result in unrealistic expectations. Instead, they will assess your situation and provide realistic solutions to boost your campaign.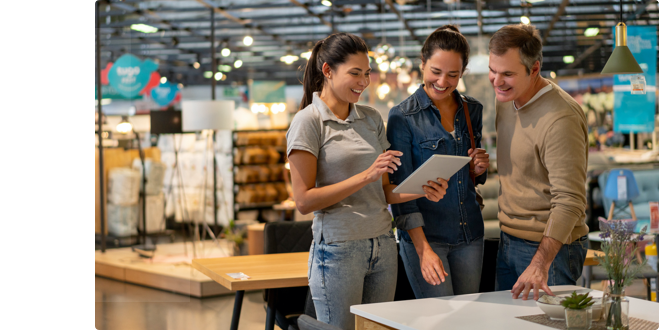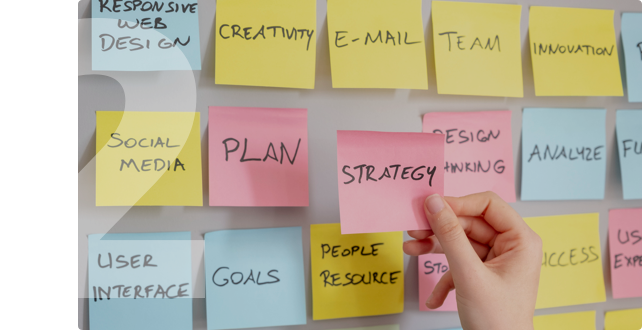 Personalized Strategies or Bust
Speaking of promises, there's no decent SEO company that will offer ready-made strategies before even analyzing your situation and hearing your concerns. SEO is always changing and evolving, so there's no place for cookie-cutter strategies. After all, no two businesses have the same marketing needs. It's even worse if they're using Black Hat SEO strategies.
When working with an SEO agency, you should agree to no less than a customized strategy. The agency should conduct a full audit of your website and formulate a strategy based on the gathered information.
Solid Track Record and Reputation
Partnering with an SEO expert might be cost-effective but it's not cheap. Therefore, to make your investment count, you should only choose a reputable agency – a company with extensive experience and feedback from previous clients.
One of the best ways to find a reputable SEO agency is by going through their reviews and testimonials. You can read reviews from sites like Google, Yelp, or Facebook. For testimonials, you can usually read them through the company's website. While you're at it, request for case studies and referrals from your prospective agency, and call them up.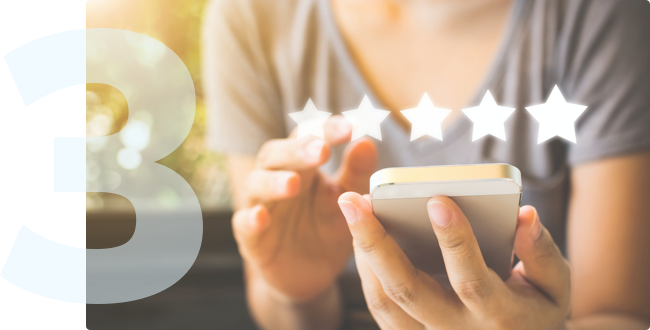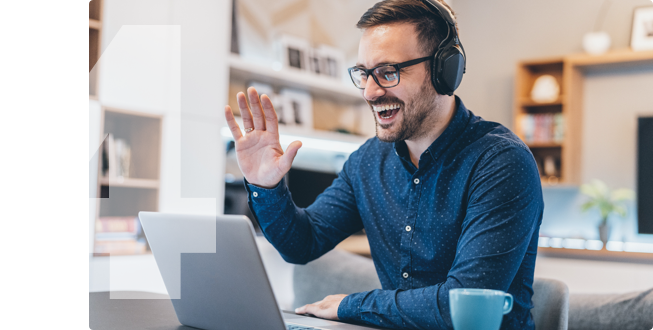 Transparency and Accountability
Although you're leaving the SEO efforts at the hands of the agency, it's still important that you're in-the-know about the processes from start to finish. A good agency values transparency when working with clients – from the pricing to the optimization steps used. It's never a good sign when a company leaves you in the dark about their operations.
In terms of accountability, ask the agency how are they planning to track and measure your results. You have to know how your marketing budget is spent and it's best accomplished with in-depth reporting. Through executive-level reporting, you'll know exactly where you stand with your campaign and take the applicable steps in moving forward.
Why Choose Cardinal for Your Website SEO Services?
If you're looking for a top-rated SEO agency in Atlanta, Cardinal Digital Marketing might just be your best bet. We've helped many clients to take their SEO campaign to new heights and we can do the same for you. Here's what we can do for your business:
Competitive Digital Analysis
Wondering how you stack up against the competition? We'll perform a competitive analysis of your website using our data tracking software and tools. This helps us with establishing your baseline for creating goals and SEO plans.
Keyword Research
If you're still using broad, highly-competitive keywords, stop what you're doing now! Cardinal will assign a dedicated specialist that will review the keywords used by your current campaign. Then we'll take your keyword wishlist, do keyword research, and create a list makes the most sense for your brand.
Content Creation and Management
Behind every good SEO campaign is a strong content marketing. At Cardinal, we have an excellent team of writers that will create SEO-friendly content for your website. These are blogs, articles, press releases, ad copies, and the list goes on.
Web Design
Your business website should look professional and accessible in terms of user experience. Otherwise, you'll end up scaring away potential customers. Cardinal goes beyond simple web design but we'll also help you have a search-optimized website.
Technical Optimization
Don't forget about your website's back-end as it also requires attention. Our team of coders will ensure that the nitty-gritty part of your website is working like a dream. We're talking about a website with improved load speeds, mobile-friendly, and crawler optimized.
Transparent Reporting
While our competition likes to use smoke and mirrors, we maintain full transparency through in-depth reporting. You'll see exactly how our solutions are affecting your bottom-line. Plus, you have access to our support team 24/7.
Cities We Provide
SEO Growth in:
Some of the suburbs of Atlanta that we work in include:
My business in Atlanta uses social media ads. Will I still need to use SEO?
Recent studies have shown that 4 out of 10 social media users have bought an item online or in-store after being exposed to its posts on Facebook, Instagram, or Pinterest. That's why a growing number of businesses in Atlanta are now using this ubiquitous marketing strategy. But how your business appears in front of your customers in social media is influenced mostly by their behavior. How you appear in search, on the other hand, has more to do with the active way your target customers are looking for your product or service. That's where an SEO company can help your business in Atlanta.
Search Engine Optimization, or SEO, is still largely relevant despite the explosion of social media ads among Atlanta businesses. SEO has also evolved over the years. That's because the search engines have added even more advanced search capabilities to cater to the changing behavior of consumers online. These days, location-based search, image search, and voice search have become commonplace. Meanwhile, the technologies behind the evolution of search are becoming even more sophisticated as more and more consumers are becoming tech-savvier.
Indeed, there's no sign indicating a slump in the importance of search in Atlanta's consumer behavior. In fact, as of 2019, around 3.5 billion searches per day have been made using Google. That translates to an incredible 1.2 trillion searches per year globally, and location-based searches for businesses in Atlanta account for a sizeable portion of this number.
Will SEO work for my Atlanta business?
Whether you're running a local laundromat, an e-commerce website for local souvenirs, or a corner antique store in Atlanta, SEO will help address your goals. That's because customers these days rely more on search when looking for a certain product or service. And because SEO puts your business on the map, it puts you right in front of them. Indeed, with a properly optimized website, your business appears on top of Atlanta's local businesses. This results in wider customer reach, deeper customer engagement, and improved bottom line.
How does SEO help us focus our efforts on our customers in Atlanta?
The internet has grown to become an extremely important utility. It has also become an indispensable tool for consumers that are seeking faster and easier ways to get what they need. That's why when it comes to purchasing online, intent is still more powerful than recommendation. This is where our SEO company can help your business. We match your business to the intent of your customers' searches.
We do this by thoroughly auditing your website to see which key phrases are suited for it, after which we choose those that have the highest demand and use them to optimize your website. We will use these search terms across all your web pages in accordance with the standards set by most major search engines, especially Google.
If everything has been set up correctly, you will start to see your ranking in search gradually increase for search terms that your website has been optimized for. Soon, you'll be right in front of your customers as they look for you online.
Do you guarantee results?
We know that every business is unique. That's why we know that your business' needs have to be addressed in a unique way. Because of that, there is no way we can guarantee how soon we can get you the results that you want. But here's what we can guarantee: We'll strive to apply all SEO best practices to your business to get you to where you want to be as quickly as possible.
Do we have to take care of technical aspects on our side?
Part of our in-depth audit is taking a look at your site's technical aspects. This helps us determine if your website complies with all the standards set by all major search engines. We will recommend certain adjustments to boost your ranking further. If you do not have a web development team to implement those changes, we can put together our own to take care of it.
How do we know if the Atlanta SEO company we're working with is worth our investment?
Your success is our primary goal. That's why we will strive to deliver nothing but the best-in-industry service. We will set your expectation straight right from the very beginning, so you will know what to expect. Every bit of your investment will be put to work with our team of SEO experts at your disposal who will work hard to achieve your business goals.
Will there be an annual contract?
We will work hard to meet your business goals in the shortest amount of time possible using nothing but the best SEO strategies. Initially, we will sign you on for a three-month contract, so you will be able to see how things work. That is also usually the amount of time that the effects of SEO are starting to show. If you like the results, we can then draw up a new, longer term contract that suits your specific goals and budget. We will strive to put every penny of your investment to work. In fact, 90% of our clients are happy with our service. That's why they choose to extend their contracts with us.
How will we know if we've successfully reached our customers in Atlanta?
To know if you have successfully reached and engaged your target customers in Atlanta, there are certain Key Performance Indicators, or KPIs, that we are going to look at. These KPIs include site visits, pageviews, average bounce rate, and conversion rate, among others.
These KPIs can be viewed using a wide range of tools, the most common of which is Google Analytics. It has been developed by Google to help marketers determine the efficacy of their marketing strategies. It shows how many people have visited their site, where these visitors are coming from, which pages they have visited, and which among the visitors have successfully converted into paying customers.
The data shown in Google Analytics allow you to make informed decisions to improve your strategy and performance. The KPIs help you determine which pages to focus on, which pages need improvement, and which strategy is bringing in more visitors.
We would like to know more about your marketing needs and talk about how our SEO strategies can help meet those needs. Contact us today to learn more.
Ready to Rise Up on the Internet?
Fill out the form to get started!