It's a common problem for many senior care providers to miss the mark when it comes to attracting qualified prospects, thereby wasting time and resources on poor-quality leads that'll never convert into new patients or residents.
Here's the thing: it's not the lead's fault. It's the marketing strategy. There may be a mismatch in the client's expectations and what a senior care organization offers, for example. Messaging may have a lot to do with it, too: the lead reads the ad, clicks through, but bounces when they realize they won't find what they thought they would. 
What's more perplexing is that, on paper, your campaigns might appear to perform well. But it's fool's gold if the lead quality is poor. To improve lead quality and build a strong lead generation strategy, senior care providers can take the following steps:
Evaluate leads and identifying red flags

Understand the data, such as conversion rate (CVR) and customer acquisition cost

Perform deep customer research

Define their unique selling proposition

(USP), which is the specific aspect that makes one senior care organization different from the others

Build a strong messaging strategy
How to Evaluate Your Leads for Quality
When it comes to your leads, measurement is the path to understanding. Some metrics provide a great deal of insight into the number of people who view your webpage, email, or advertisement. Scrutinize the following metrics when evaluating lead quality:
Click-through rate (CTR) – the ratio of users who click on a specific link to the total number of users who view the link, calculated by dividing the number of clicks by the number of times the page, email or ad is shown. You can use CTR to understand how well your keywords and ads are performing.
Conversion rate – the percentage of website visitors who perform a specific action, such as registering for a tour, signing up for a subscription, submitting a form. Conversion rate can tell you how well you are moving prospects towards choosing your senior care housing.
Customer acquisition cost (CAC) – the amount of money spent to get a customer, calculated by dividing total marketing expenses by the number of customers acquired. If you're generating a lot of leads, but CAC is too high, you might have a problem.
Revenue contribution – measures the revenues gained by the marketing effort against its costs. If you're acquiring and even converting a lot of leads, but it's not moving the needle in terms of revenue, that's a red flag.
Other important data includes impressions and position. Impressions are the number of times your ad appears; position is where your page ranks in search engine results for specific keywords or queries. Both can give you an idea of whether or not your ads are even being seen by the right people.
Evaluating the data can help senior care organizations determine if there is a problem with their marketing strategy or if there is room for improvement. You'll see where good leads come from. You'll learn about why, why, when, and where quality leads do what you want them to, such as:
The information potential leads are searching for

The steps they take on your

website

to find what they are looking for

Whether they came to your site from

PPC

,

Facebook

, or

organic search

Keyword trends that might change the way they find or navigate your site
Learn more about developing a robust closed-loop reporting program in our article How to Make Closed-Loop Reporting Work in Healthcare Marketing.
Why Lead Quality Can Suffer
To avoid mismatches and improve lead quality, you need to deeply understand who your ideal customers are and what they want. 
Generally speaking, the ideal customer for senior care is an older adult or adult child of an aging parent. These are the decision-makers. They generally want good care, comfortable surroundings, tasty food, and affordability. Specifically, though, they may want housekeeping services, close proximity to a hospital, or memory care programs.
And they want to see a strong digital reputation, including solid reviews, ratings, and testimonials.
Choosing a senior care facility is a process, and leads go through a number of steps to arrive at a decision. Understanding your buyers' journey and their intent at each stage of the senior care decision can help you improve lead quality.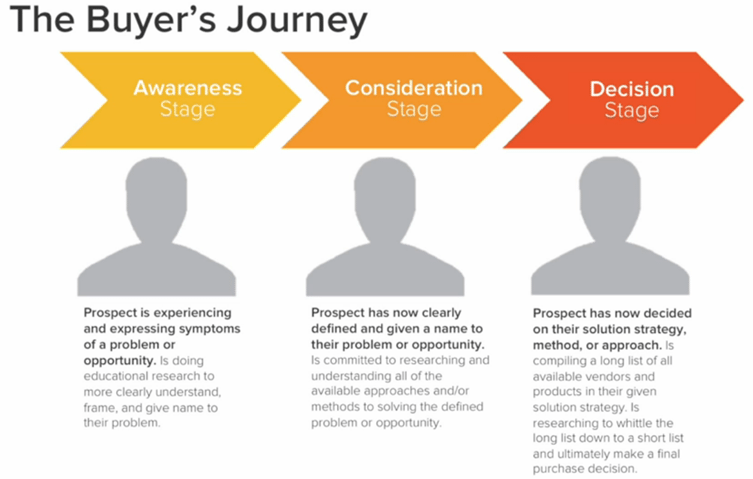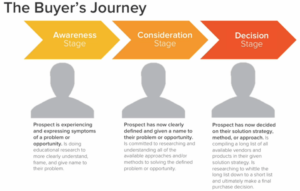 In the early stages of the process, for instance, leads may be determining their needs and learning about the various services and amenities offered by independent living, assisted living, nursing homes, and other senior care organizations. Later, the prospects compare their choices and ultimately determine the best option to fit their needs.
Poor messaging can diminish lead quality, too.  Messaging in senior care can fail when the message over-promises or inaccurately describes what the community offers. One of the most glaring examples is the senior care ad that talks about a specific service but leads to a general webpage that isn't service-specific.
Messaging can also fail when it does not provide enough detail or information about the senior care community. Senior care websites that do not offer information about the insurance plans they accept, for example, run the risk of attracting leads that require a different insurance or payment options. Giving prospects the information up front allows them to qualify or disqualify themselves before going any further into the sales process.
Use Research to Drastically Improve Lead Quality
Research is the first step. Thorough research can help you understand exactly what your ideal customer is looking for. Based on this information, you can create a list of keywords that your ideal customer is likely to use when searching for senior care communities. These keywords may include:
Assisted living cost

Senior living communities

Medicaid assisted living
Weaving these keywords through your content helps your website show up at the top of Google and other search engine results. In fact, your keyword strategy is the foundation that determines the success of your ad and SEO strategy. For it to work, you must use the keywords your ideal customers are using.
To tease out this information, try:
Surveys
Surveys allow senior care organizations to collect honest feedback, opinions and responses quickly and efficiently directly from the decision-making unit, which typically consists of the older parent, adult children (particularly adult daughters), and other family members. Ideally, you can generate a large volume of surveys and use technology (AI-powered software, for example) to extract data points around trends, common issues, etc.
Market research
Larger-scale market research provides information about the needs and wants of older adults and their adult children in general. Look for reputable analyst firms, for example, that publish reports about your particular niche.
One-on-one interviews
Conducting in-person interviews with older adults and adult children can provide tremendous insight into the needs and wants of those seeking information about senior care.
Call tracking
Call tracking is business software that provides detailed information about inbound calls. It works by assigning a unique phone number to a specific advertisement or campaign to help marketers understand where their qualified leads come from. 
The software may assign one phone number to a pay-per-click campaign and another number to the website landing page, for example, and this information helps marketers identify which source provides stronger leads. Call tracking also allows marketers to listen to call recordings in order to identify problems.

Customer data analysis
In this process, organizations perform a systematic examination of their company's customer information and customer behavior. This information provides senior care organizations a deeper understanding of the needs and desires of the customers that ultimately choose their service.
Make Sure to Define Your Unique Selling Proposition
Having a well-defined unique selling proposition (USP) improves lead quality. A USP provides an opportunity to define and characterize the organization's services and amenities, which makes it easier for prospects to determine if a senior care organization is a good match.
You can define your USP in just a few steps:
Describe your target audience

Explain the problems your organization solves

List the primary benefits of using your senior care service

Define your promise
Combine the information above into a single paragraph to use on your website. Next, condense your USP into one or more unique sentences to use in various formats, such as ads or social media posts. Be sure to look at competitor USPs before crafting your own—you'll quickly find that many organizations are saying the same thing.
Invest in an Ad Creative
To attract the right people, the ad creative needs a robust messaging strategy that resonates with those seeking the type of senior care you are offering. Weak or misleading ad creatives can attract the wrong people. To reach the right people, senior care organizations must invest in strong, targeted ad creatives.
You might want to get yourself a few good copywriters, graphic designers, and even video people.
Finally, Follow These Lead Management Best Practices
You'll want to follow a few best practices if you hope to convert more leads into senior care residents and patients:
Pay attention to what happens after a lead comes in to identify issues that prevent booked appointments

Monitor the sales process and the volume of calls coming in; evaluate the quality of follow-up to ensure messages and calls are being returned.

Maintain routine communication to return leads – answer emails and phone calls, for example.

Use marketing automation tools.

Develop lead-nurturing emails sequences that keep leads engaged and moving towards conversion

Follow leads as they advance through the funnel and track their progress with customer relationship management (CRM) systems.
Look for friction. Sticking points. Common issues and questions. Any and all clues into what makes your ideal customer tick. The reason for your poor lead quality might be hiding in plain sight.