Social media has forever made its mark on cosmetic surgery. People openly share news about their upcoming Botox treatments. Men and women alike post before and after shots on Instagram.
More and more people are willing to talk about plastic surgery on social media, making these networks the ideal place for a plastic surgeon to promote his/her services.
As you look to grow the digital presence of your plastic surgery practice, social media should play a significant role. This strategy also works for orthopedic digital marketing.
Here are 5 tips you can implement today to help you grow your social media practice
1. Pick your platforms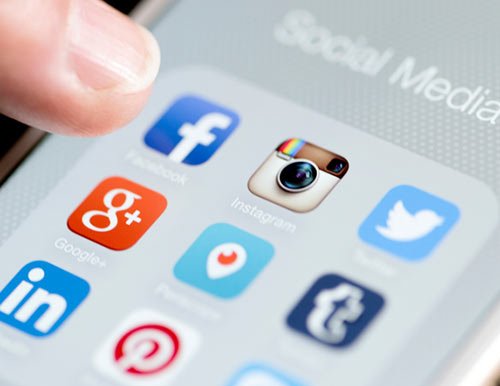 First and foremost, you'll want to choose which social media platforms to create accounts for. It's far too easy to just set up an account for every social media network out there, but that's a surefire way to get overwhelmed.
Ideally, you'll start off with just two or three platforms, each with their own specific strategy. As you grow more comfortable around the nuances of each network's audiences and style, you can look to add more networks to your stable.
But which platforms are right for your practice?
Some consider Facebook and Twitter as must-haves.
Certainly, Facebook is worth your time – Our Nashville digital advertising agency uses this social media platform. It allows you to create a community and a place on the web folks can go to in order to contact you. Plus, the paid ads you can produce with Facebook – as well as the phenomenal customer targeting you can implement – simply can't be found elsewhere.
Twitter is pretty popular because it gives you the ability to share news and accomplishments that can spread like wildfire thanks to hashtags and tagging. But Twitter has also been lagging in performance recently, in large part due to Instagram, which utilizes the same hashtag/tagging strategy, but with an image first approach.
As a highly visual field of medicine, you should consider an Instagram account. Not only will the images help you build your practice, but IG is great for if/when you choose to create Facebook paid ads (you can use the same ads on both Facebook and Instagram).
One of the main reasons why you might want to eventually add Pinterest to the mix is because the majority of Pinterest users likely fall into your target audience.
2. Promote your unique and cutting edge services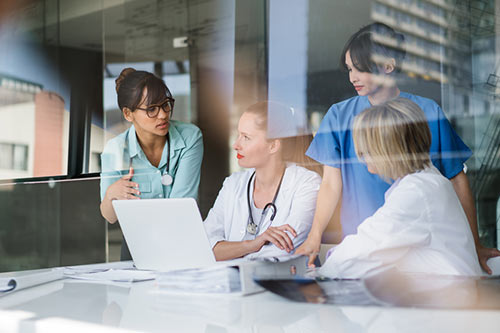 The world of plastic surgery evolves at the speed of light. It seems like every day we hear of new approaches that are less invasive, offer less need for recovery time, yet produce stunning results.
One of the best ways to help your practice stand out is by showcasing the services and technologies that make you unique.
If you know, for example, that you are one of the few practices in the area that offer Restylane to reduce crow's feet, make it a point to promote that on social media.
If you have just introduced a new laser technology into the office, promote it! Even better, make sure you add stunning images (or before/after photos) to entice folks not only to click on your link but to want to call to schedule a consultation.
3. Get your content out to the public
According to the Pew Internet & American Life Project, 90% of all internet users (or 93 million Americans) have searched for health-related topics online (up from 62% in 2001).
Your potential patients are on the hunt for answers to their health questions; as an expert in your field, it's time you start providing those answers. You can use social media to help get the word out.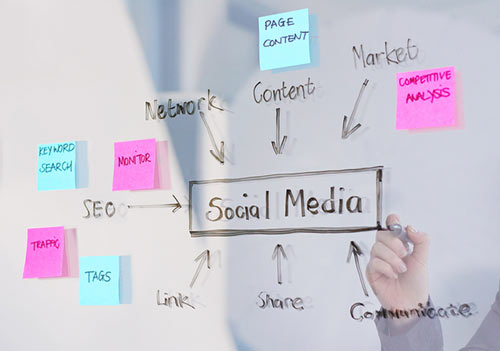 Think of social media as the public relations engine to promote the great work and content you produce within your office. When you or your staff publish a blog, not only should you simply share your posts on social media, but you should put some thought into the strategy behind these promotions, including:
What images you should use in the post
What hashtags you can use to get the word out
Which influencers you can tag in the hopes of gaining more traction
In other words, you should take some time when promoting your articles. It takes more than just throwing your blog post link on Twitter and hitting TWEET. You want that post to reach the widest possible audience.
Your influencers will play a huge role in this. What we suggest is that you create a list of influencers whose social circle you'd love to become a part of. Rather than think BIG, it's best to think more realistic: popular plastic surgery publications, authors, and doctors with a few thousand followers are more likely to retweet your content than influencers with 1 million followers.
4. Personalize your practice
There's a big push in the marketing world to personalize a brand's story. It's not a new tactic, but as consumers gain more control over the brand/customer relationship, it's becoming increasingly more important. Our Orlando online marketing company has used this strategy with various professional plastic surgeons.
For healthcare professionals, this humanization of the brand is vital toward winning the trust of prospective patients. Particularly for plastic surgeons, the ability to connect with your patients is as important as the results you achieve when it comes to attracting new prospects.
Certain strategies you implement in social media can help you personalize your practice and connect with your patients on a human level.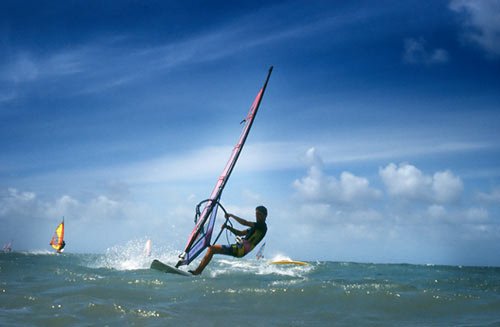 Be more than a doctor
As a plastic surgeon, your professionalism is important to your patients; however, you are so much more than a doctor. You may be a parent, a sibling, a windsurfer, etc. Use social media to showcase the many layers of your personality. But be wary of oversharing: your core message should always focus on your practice, your offerings, and providing information to prospective patients looking to make a change in their lives.
Show the human side of your patients
Before and after pictures are extremely effective, but they're also rather impersonal. Consider crafting touching patient stories either through blog posts or in videos, and then sharing these stories on social media. These types of stories (that delve deeper than just the benefits of a procedure) show your prospective patients how you can help them improve their lives.
A good patient story will include some backstory on the patient, the journey leading up to the procedure, as well as life following the procedure.
5. Promote upcoming webinars, seminars, and events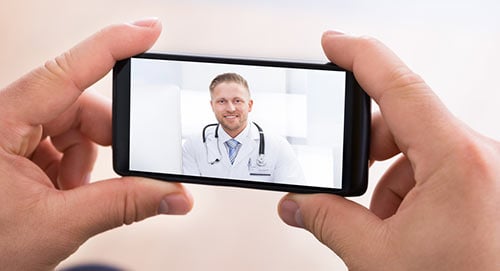 One of the best ways to market your practice is to be active in your community through events, seminars, or even online webinars.
While you can pursue traditional marketing tactics for plastic surgery to get the word out on these events, you can also use social media.
Folks who search for plastic-surgery related terms on social media are in a heavy research phase of their buyer's journey. They're looking for as much information as possible. Your upcoming webinar or seminar may be exactly what they need to take the next step (set up a consultation).
As you get social, don't forget the importance of professionalism and privacy
Social media users tend to be fairly informal, but this informality can devolve into recklessness. Make sure your team is aware of the do's and don'ts of social media. In fact, even if you're the only one posting on social media in your office, it's best to create a set of social media guidelines.
These guidelines will make it easy to understand what is and not allowed to be shared online.
With a comprehensive digital marketing strategy focused on social media, it's very likely you'll be able to reach the thousands of people within your service area who are actively searching for cosmetic procedures at this very moment.
Implement these tips above and you'll be sure to grow not only your social following but your plastic surgery plastic as well.