Sometimes, the pace of change makes my head spin. A few months back, I was talking to a colleague about streaming services in light of all the time I'm now spending at home. I was asking about HBO, specifically (I just gotta have my Game of Thrones, you know?). "It's HBO Max," she corrected me.
Great, I thought. Another streaming service to keep track of.
"Yeah," my colleague responded, "and don't forget Apple TV+, Disney+, Peacock, and Quibi."
Wait, what? Back up. What the heck is Quibi!?
Every day, there seems to be some new streaming service, social media platform, or technology to account for. Which isn't anything new, except that it's coupled by the lasting impact of the super-stressful-what's-going-on-when-can-we-go-back-to-normal COVID-19 outbreak.
It's enough to make any digital marketer a little queasy. And when it comes to one of the most important pieces of the advertising puzzle, programmatic display advertising, the rapid explosion of new media is hardly making things any easier. Before we dive into the trends that are emerging in 2021, let's make sure we're all on the same page.
Quick Refresher: Programmatic Display Advertising, Explained
In Beginner's Guide to Programmatic Display Advertising – Everything You Need to Know, the Cardinal Digital Marketing team put our heads together to create a tidy definition of programmatic display advertising. Here's the gist: programmatic display is "the practice of using intelligent software to automatically buy digital advertising space on different channels and platforms," one that accounts for tens of billions of advertising dollars each year.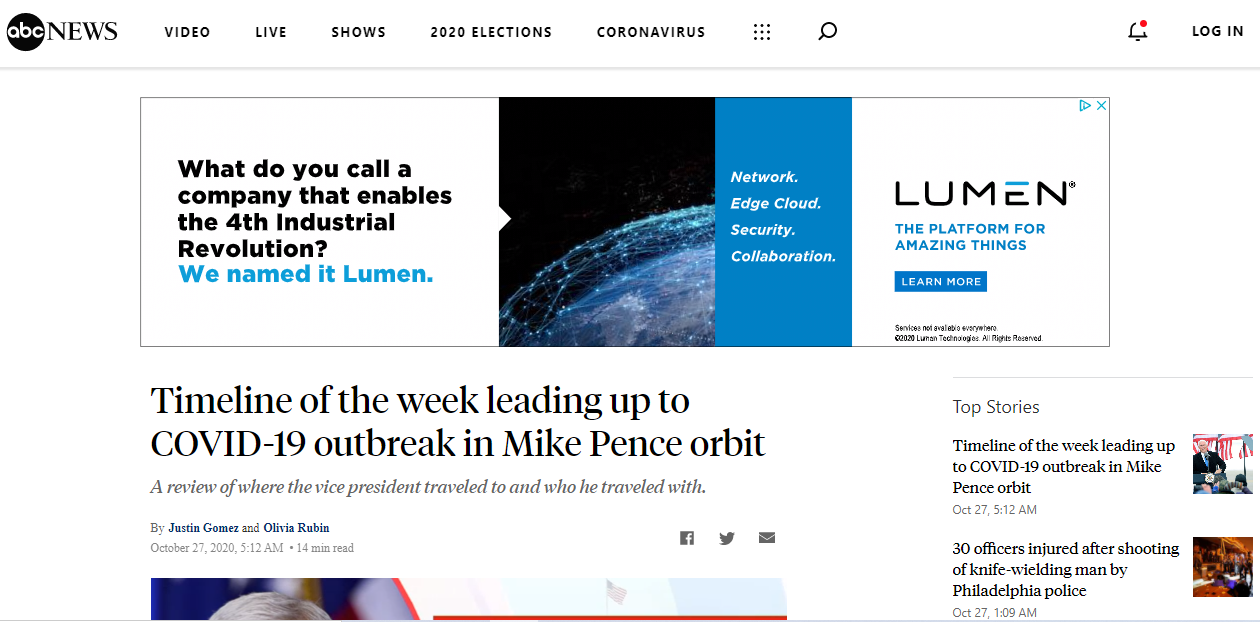 As we see it, there are three fundamental parts to programmatic advertising (or "programmatic buying," as it is often referred to):
You buy ad space through an ad exchange, such as Google Ad Exchange and AdSense, or Microsoft Advertising.
You enter your bid(s) against your competitors, which can be done using real-time bidding (RTB) software, or a demand-side provider (DSP), which allows you to automate bidding across multiple exchanges at once.
Your ad will be displayed in a given channel or medium if you're the highest bidder. And you'll pay each time your ad is displayed.
Key Terms in Programmatic Advertising
Marketers and their darned jargon, am I right? Here is some of the terminology you're likely to come across in conversations about programmatic buying, updated to reflect the 2021 landscape:
Real-time bidding (RTB): RTB refers to the buying and selling of ad space online via real-time auctions that happen in milliseconds. If you're bid wins, your ad is displayed at a given movement, for a given user, in a given ad space.
Ad Exchange: A digital marketplace where advertisers and publishers buy and sell ads. Leading ad exchange platforms for programmatic advertising include OpenX, The Rubicon Project, and Google. Advertisers can automatically bid for and buy ads on multiple ad exchanges at the same time.
Cookies: A cookie is a packet of data that stores information about your website activity. There are session cookies, tracking cookies, and authentication cookies, each with a particular purpose. Digital advertisers, at least in the past, relied heavily on cookies for targeting purposes. Today, data privacy regulations have changed all of that.
Demand-side providers (DSPs): A DSP is any software that advertisers use to bid on and buy ads automatically, such as Turn, MediaMath, Invite Media, and DataXu. The point of a DSP is to automate the bidding process optimally, based on the advertisers targeting criteria.
Supply-side providers (SPSs): An SPS is a technology platform used by publishers to sell advertising space automatically, such as Google, OpenX, Right Media, and PubMatic. The SPS sits between the website and DSP in a typical programmatic advertising model.
Data Management Platform (DMP): A DMP stores information about consumers and customers, collected primarily through the use of cookies. Due to increasing data privacy regulation, the world of DMPs is changing in profound ways.
Attribution model: Advertisers deploy various attribution models to understand the cause behind some action (a click, conversion, etc.) and the extent to which different ad campaigns influenced that outcome. There are, for example, First Interaction, Last Interaction, Multitouch, and Linear attribution models (among others), each with its own advantages and disadvantages.
Multichannel advertising: There is more than one ad exchange, and programmatic advertising makes it possible to run ads across exchanges and devices in a variety of engaging formats.
Display ad: Text, image, or video ads that are displayed on websites, social media, and other digital channels to build brand awareness or get people to click through to a landing page.
Programmatic direct: A subset of programmatic buying (also known as "automated guaranteed") that allows you to buy ad space programmatically without bidding. When the page loads and your targeting criteria are met, your ad will load.
Cost per mille (CPM): This is the price that you pay for every 1,000 impressions your ad fetches on a webpage. As a general rule, the higher you set your CPM, the more likely you'll win that bid and have your ad displayed.
Over-the-top (OOT): OOT refers to video and television content available directly through an app and internet connection, without the need for a subscription to a cable or satellite provider. OOT is a very important channel in the world of programmatic buying.
Before we dig into the trends driving programmatic display advertising, we need to underscore just how steadfast the growth has been in programmatic buying. Statista predicts that programmatic buying will increase to $127 billion by the end of 2021. In their US Digital Display Advertising 2020, eMarketer predicts that programmatic advertising will bounce back in 2021, with a projected $3.93 billion increase in mobile spending, a $2.83 billion increase in video spending, and a $4 billion increase in direct transactions.
Finally, and as we'll dig into farther on, we're expecting tremendous growth within connected TV (CTV), podcasts, and other emerging channels. This all goes to say that programmatic display advertising is a big deal with lots of opportunities.
Trends in Programmatic Buying That Have Our Eyes and Ears
In preparation for 2021 (bye, 2020, goodbye), we've dog-eared six programmatic buying trends that will factor heavily into your ad spending strategy and targeting. While some may or may not apply to your business, we do recommend that you keep these trends in mind.
1. Over-the-Top (OTT) Services Continue Rapid Growth
Who knew that "Netflix and chill" would become so mainstream that it would drive programmatic display advertising? Well, here we are. According to Comscore, over-the-top (OTT) streaming services like Netflix, Hulu, and others have added 20 million households in the past four years. Don't look now, but OTT has gone mainstream! According to the same Comscore report, 62 million homes used OTT this past year, with 67% reach across homes with WiFi installed.
It's a big, big market, but here's the real kicker: growth in the reach of ad-supported OTT services is growing faster (+7% YoY) than their no-ad counterparts. This includes more than just media services, such as Hulu. New OTT video conferencing, chat, phone, and even household and commerce solutions are finding strong footholds in the market—and presenting new opportunities for digital advertisers.
With the wider availability of 5G and internet-enabled devices, such as smart TVs, connected devices (Apple TV, Roku, and the like), and gaming consoles (Playstation, Xbox, and Nintendo Switch, for example), OTT advertising might very well be the future of digital advertising. After all, who really wants to deal with a pricy monthly bill from one of the cable companies?
Fun fact: According to CTV Media, OTT ads have an average completion rate of 98%. It's a highly captive audience that tends to let ads play through to the end.
2. The Rise of Connected TV (CTV)
In many ways, OTT services and connected TV (CTV) go hand in hand. While OTT refers to video content itself served directly to internet-connected devices, connected TVs (CTVs) are often the devices delivering the actual content. Your Apple TV, with installed and authenticated apps that can stream Netflix, Prime Video, and Hulu, is the most straightforward example. But there are many others, such as Roku and Amazon Fire Stick.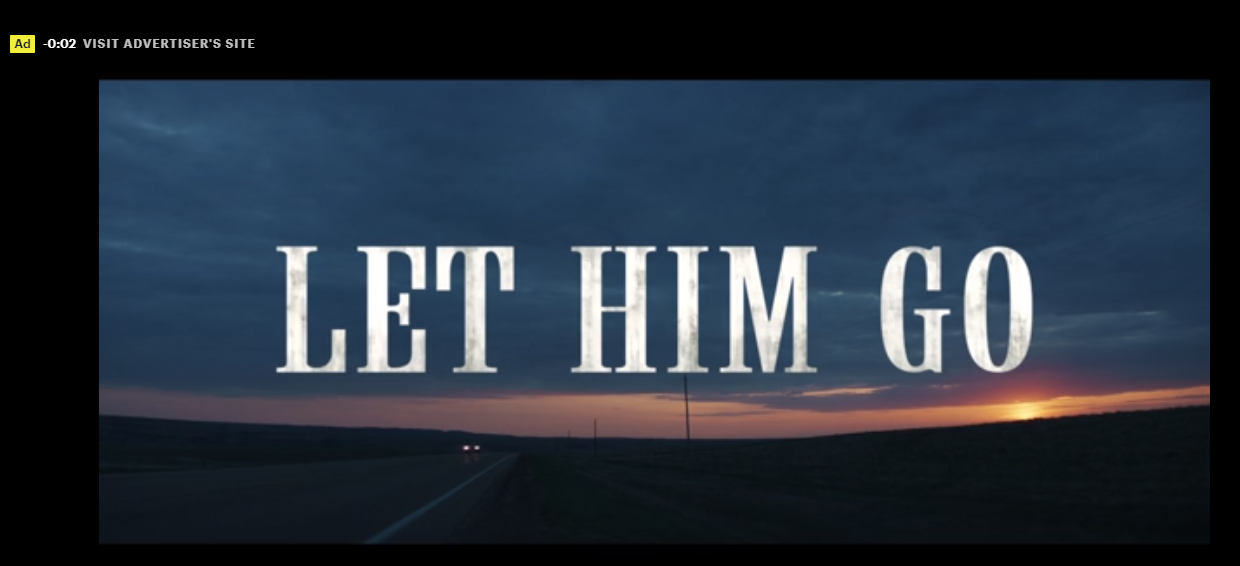 In our experience, CTV advertising is such a powerful part of programmatic buying for three central reasons:
The ads are very, very targeted. You can reach people on specific platforms, devices, services, and demographics directly, with a high ad completion rate.
The ads use video, which can be highly engaging and persuasive.
The ads have high completion rates because people are willing to stay with the ad to continue watching their program. Think about the free Hulu solution: there you are watching your favorite episode of Seinfeld when you're served up three short ads that you have no choice but to watch (unless you want to bail on George, Jerry, and Elaine). By the end of the episode, you've watched six full ads, start to finish.
This might explain why more players are crowding the OTT space, driving serious competition and growth. An eMarketer study (cited by Fierce Video), for instance, predicts that CTV ad spending will surpass $10 billion in 2021. As you know, in advertising, more competition typically drives the price of advertising down, though that outcome has yet to be seen.
In terms of CTV trends, here are two important things to keep in mind:
People don't like ads, but they tolerate them. And with more and more ad-free solutions available, you can expect increased pressure on ad-supported CTV services to reduce the volume of ads they display (how many times they interrupt your Seinfeld binge).
It's not one-size-fits-all. More devices, OTT services, and CTVs require more scrutiny by advertisers to make sure ads are optimized for specific audiences, locations, media, and devices. This will be essential to driving the kind of return you're looking for from programmatic display advertising.
3. The Unmistakable Power of Mobile
OTT makes for a great segue to the prominence of mobile for digital advertising. Smartphones and tablets are the viewing media of choice for so many consumers. From watching Netflix shows on the go to browsing videos on YouTube and various social media channels, it's no wonder that mobile has a 68 percent share of digital ad spending.
According to the same report from eMarketer, the pandemic has impacted mobile ad spend, causing spending trends to fall short of pre-pandemic forecasting. The aforementioned rise and viability of CTV must also be considered, which could cut into the share of mobile ad spend. Still, more and more people are putting smartphones in their pockets, with total global smartphone users to grow to 3.8 billion by 2021, up 300 million from 2020 estimations.
4. Do You Even Podcast, Bro?
Boy howdy, there's a podcast for everything, isn't there? I went Googling for instructions on how to replace my garbage disposal (don't ask) and ended up three episodes deep into a home improvement podcast. Home improvement! And I swear I heard an advertisement on the radio for a true crime podcast detailing the case of the missing mountain bike stolen from my neighbor's garage.
The point is, podcasts have become a medium of choice for digital consumers and, thus, an essential part of omnichannel digital ad strategies. Like OOT and CTV, podcasts represent a big and ever-growing audience. Actually, the podcast statistics from Statista are kind of staggering:
75% of the adult U.S. population is aware of podcasts. Just turn on your car radio during your next commute and you'll likely hear an advertisement for a podcast. Most media producers repurpose their content for use in podcasts, with great success.
Total U.S. podcast listeners expected to increase by 20 million over the next two years, to surpass 160 million in 2023. The variety, quality, and availability of podcasts make this a highly appealing digital experience for modern consumers.
49 percent of 12-34-year-olds listen to podcasts, indicating the preferences of this young, technically savvy demographic.
65% of people prefer to listen to podcasts on mobile devices. When you consider some of the other mobile stats we explored earlier on, this number should be of particular interest to ad buyers.
Two of the most popular podcasts in the country underscore the importance of this channel: NPR has nearly 27 million unique monthly listeners; iHeartRaddio has 26 million. There's a big opportunity here, especially when you consider the fact that only 4% of total U.S. podcast ad spending was programmatic.
That number is expected to double by 2023.
There are a few key types of podcast ads to be aware of, some of which can be executed programmatically:
Host-read ads in which the podcast host dictates the ad copy aloud. These ads are so effective because they're seamlessly "baked in" to the podcast episode.
Dynamically inserted ads. I was listening to a podcast about The Office that paused to play a third-party ad (not host-read) for a popular marketing tool (and tailored for this specific audience). These ads primarily target people based on IP addresses.
5. Regulatory Concerns and Data Privacy Issues Abound
Programmatic advertising doesn't work much without the availability of user data. For better or worse, getting that user data is going to become increasingly difficult going forward. That's because there is renewed scrutiny around data privacy, including new legislation such as the General Data Protection Regulation (GDPR). Google, for example, now limits the availability of search term data that advertisers have access to. The ability to cookie users, historically so important for programmatic buyers to track conversions, re-target, and so on, has fundamentally changed.
There are rumblings across the industry that these data privacy changes threaten to end digital advertising as we know it. We're not quite ready to throw in the towel, however, especially when you consider how marketers are evolving to solve for more limited data availability.
Enter: programmatic native. Programmatic native ads have a seamless feel to them by fitting right into the channel in which they appear. Host-read podcast ads are a good example of these, where the transition into the ad is softened by the fact that the same person the user has been listening to is now reciting an ad.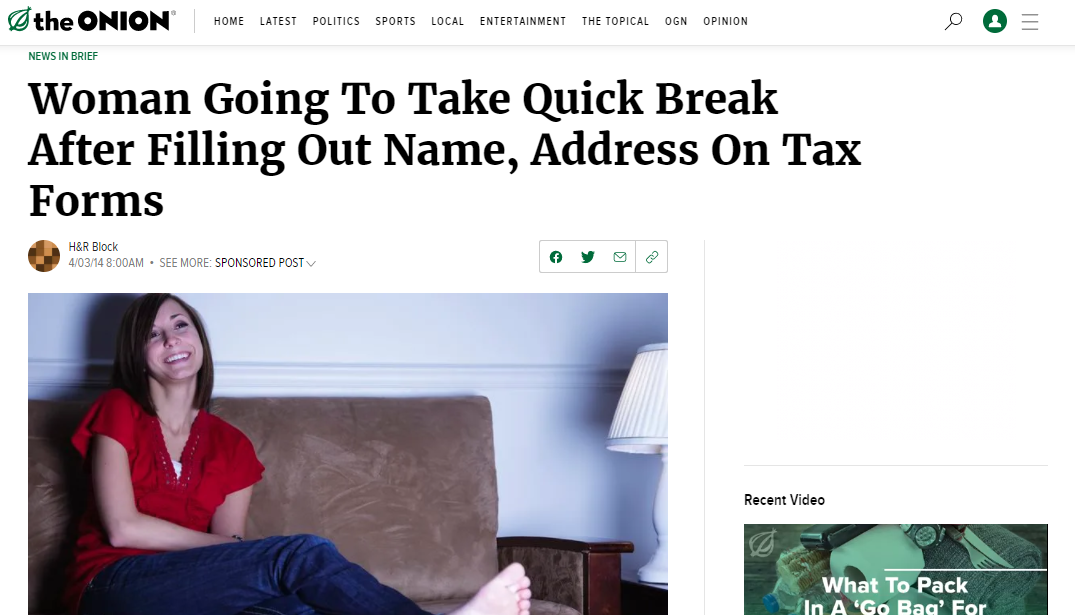 Programmatic native ads don't run afoul of ad blockers, they enable advanced targeting, and can potentially drive more click-through—all without violating new data privacy regulations. Programmatic native ads can be extremely effective, as they're designed to fit the form and feel of the pages in which they appear. This explains why native ad spend is projected to surpass 52.75 billion by the end of 2020. In a recent Media Radar study, the top 100 advertisers increased native programmatic spending by 10% (YoY).
Something to consider on those cold nights when GDPR gives you fear.
6. More Platforms and Tech to Account For, Not Less
We mentioned the rapid rise of OTT and CTV. Yet, playing in the world of programmatic buying means constantly adapting to new players, platforms, and technologies. Here are some of the developments at the cutting edge that we're telling our clients to keep an eye on:
The demand for programmatic display advertising expertise. The margin for error or misguided, one-size-fits-all strategies just won't cut it in 2021. That's why one-fifth of digital advertisers will be moving their programmatic display advertising in house according to a recent programmatic buying report by IAB. To be successful in programmatic buying, companies need experts in the field that also have an intimate understanding of their positioning, selling proposition, audience, and long-term objectives.
Programmatic ad placement for voice-activated platforms. Like podcasts, voice-activated platforms make for an interesting and rapidly growing slice of the broader digital advertising pie. What works and what doesn't work in terms of ads on voice platforms is a specialization in and of itself—one that can pay tremendous dividends when executed properly.
Digital out-of-home (DOOH) advertising. Here's another interesting corner of digital advertising well worth your attention. Think billboard-type ads, but 100% digital. You've probably seen these screens in the airport or walking through Times Square. Turns out, you can buy space on these screens programmatically, much the same way you would for more mainstream programmatic media.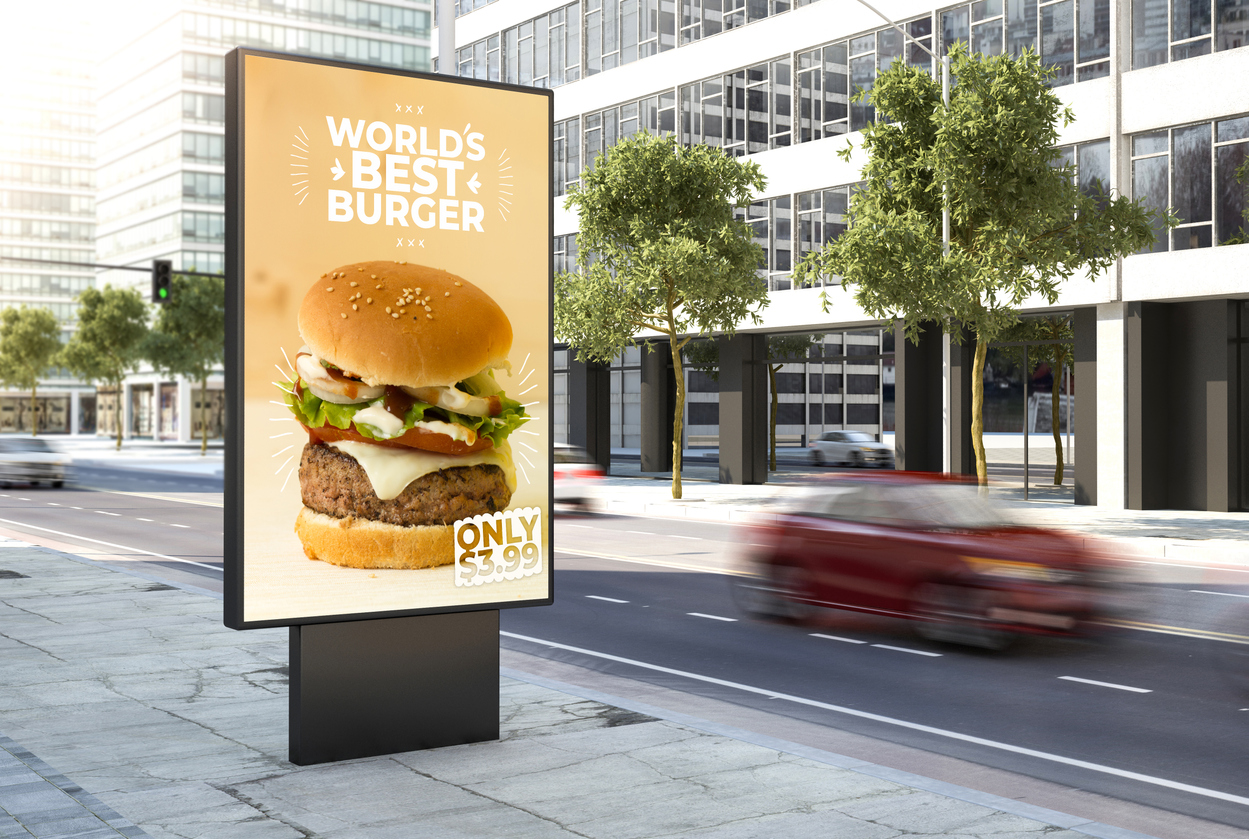 Real-time optimizations and enhancements powered by AI. In 2021, the question very well might be: how quickly can you adapt? Artificial intelligence has the power to help programmatic buyers optimize their campaigns in real-time, find the ideal audience, and improve overall performance. We predict that you'll see more and more AI in programmatic buying this coming year.
In Sum: Power to the People and Time to Evolve
That conversation I had with my colleague about streaming services opened my eyes to what's coming (or already happening) in programmatic display advertising. To the uninitiated, the proliferation of streaming services might be nothing more than a dizzying display of free-market competition. But what it really represents is a power shift: more than ever, people have the choice of what they want to watch, where, and on what device. If they want to do it free at the expense of watching ads, they can. If they'd prefer to pay for a premium, ad-free service, they can do that too.
While traditional cable TV subscriptions and the like still exist, we as consumers are no longer beholden to what those companies are selling us. In the world of smartphones, OOT, and CTV, people can stitch together the kind of viewing experience they want, on their terms, and for a fraction of the price that "normal" cable would cost.
Today, the soup d'jour is mobile streaming. Tomorrow, after the COVID-19 pandemic subsides, drive-in movie theater experiences might make a comeback. Maybe people will be so thirsty for social experiences that they'll congregate in Times Square not to watch the ball drop on New Year's Eve, but to watch Frozen 2 on the biggest big screen ever built.
Digital ad buyers, you've been warned: lay people are in the driver's seat, and they're liable to change, switch direction, and run to the next thing faster than you can say "programmatic ad buying tiger team."
If you're new to programmatic advertising, I recommend reading our article "Beginner's Guide to Programmatic Display Advertising – Everything You Need to Know." It'll help you get started with programmatic advertising, but if you still have any questions or need additional help developing a programmatic advertising strategy, our team at Cardinal Digital Marketing is here for you. Speak with our experts here.