Over the past two decades, private equity has deepened its investments in healthcare markets. Total PE investment in healthcare has increased 20-fold since 2000, and private equity deal volume increased by 21% in 2020 alone. Within the healthcare space, a popular growth strategy is the "platform and add-on" or "buy and build" approach. Basically, this means the firm will buy a larger, more established practice (the platform) and then shift its focus to acquiring additional small practices (the add-ons).
If you're using this growth strategy within your portco, it's essential to understand the best way to structure your acquisitions and the new company. Do you develop a master brand or retain the identity of the smaller practices you've acquired? 
Throughout the healthcare industry, the discussion of having a branded house vs. house of brands is a prevalent one. Whether you are consolidating healthcare groups or helping to facilitate the acquisition of a new brand into an existing group, you can choose to either unify everything under one brand (branded house) or keep the brands separate (house of brands). 
To help you better understand these concepts and how they relate to your business, we'll be diving deeper into:
Branded House Pros and Cons

House of Brands Pros and Cons
What is a Branded House?
A branded house consolidates all new acquisitions underneath one big umbrella. This concept is known as market centralization and happens during post-merger integration (PMI). When you use a branded house strategy, you essentially absorb new brands under your brand name in a seamless manner. This way, potential patients will be able to recognize every practice that is underneath you as a part of your organization.
Branded House: The Pros
There are many benefits of using a branded house strategy in terms of creating brand management strategies, building brand awareness, and scaling paid media and organic reach across the scope of the brands underneath your organization. Here's a closer look at what that will look like for PE-backed healthcare organizations like yours.
Enjoy More Efficient Brand Management Strategies
Since a branded house involves one leading brand, creating and executing a marketing strategy will be a much more streamlined process. You'll need to create and update one website, one logo, one tech stack, and one overarching brand message. Overall, this will make your day-to-day life much easier. 
For example, after ten years of working together, Providence and Swedish Health Services merged under a unified brand (Providence Swedish) just this past March in 2022. 


By fully rebranding all their facilities under one name, they will be able to streamline marketing strategies, shift brand messaging for every place all at once, and create a unified mission statement that embodies the sentiment of every single office, clinic, practice, or hospital under their umbrella.
Easier to Build Brand Awareness
A branded house creates a sense of unity amongst brands, which makes you seem like a more reliable and capable source of information to potential patients. Going back to Providence Swedish: They can transform health care initiatives across the Puget Sound region by merging and creating a cohesive image everyone recognizes.
Guy Hudson, M.D MBA, president of strategy and operations for Puget Sound, Providence, and CEO, Swedish Health Services said, "Our unified brand will help us further improve access and ease the way of those we serve by clearly identifying which providers and locations are part of our family of organizations."
By being more recognizable as a brand, you will be able to present more new opportunities for your customers, whether that be new product lines, offers, services, or anything in between. In addition, your customers will be more open to change if they trust you and feel like they know you.
Business Strategies are More Scalable
Scaling a variety of different marketing campaigns can be incredibly time-consuming, which is why having one branded house is such a huge advantage. By only having one brand, you simplify your marketing strategy, limiting the number of channels and campaigns. Instead of building campaigns from the ground up for each brand, you can roll new acquisitions into existing campaigns more easily. 
With a repeatable patient acquisition marketing strategy and campaign structure, you can focus on the other aspects of integrating new locations into your organization and onboarding new doctors. 
Branded House: The Cons
While there are plenty of positive aspects of a branded house strategy, there are some disadvantages, too. By having all your acquisitions under one name, it's easier to run into problems with maintaining a positive reputation, earning trust from patients, and attracting new brands. Here's a bit more about why.
Fragile Reputation that Relies on the Parent Brand
Having a unified front makes marketing your organization much simpler, but it also has the potential to pose issues with your reputation very quickly. This is because the entire reputation of every brand under your organization is under a single brand name. 
So, when your business takes a hit, every single practice and clinic underneath you does, too. On its face, this may not seem like it's relevant to you as you'll be aiming to run an ethical and trustworthy business. That said, healthcare is a sensitive topic and subject to high scrutiny. A highly visible negative incident could tarnish the brand's reputation. 
The best thing you can do in this case is to have a solid PR plan and lead with transparency in everything you do. That way, you'll be prepared if the worst happens.
Harder to Earn Trust from Potential Patients
Having one unified brand name will make your organization more recognizable, but that doesn't necessarily mean you're going to acquire more patients. Why? Trust. These days, people are increasingly wary of "big businesses," and this is especially true when it comes to such a personal industry as healthcare.
Many people are searching for their "friendly neighborhood doctor," and be skeptical of corporate healthcare brands. For large, single-branded healthcare groups, convincing potential patients to trust you with their health will be a more significant challenge. 
To persuade patients to trust you, you will have to double down on your brand messaging to connect as closely with your target audience as possible. The time to shine is when a patient is at your practice. Creating a positive patient experience will help you build word-of-mouth recommendations and generate positive digital reviews. All of which can help you overcome any negative brand perceptions. 
New Roadblocks with Acquiring and Integrating New Brands
On top of working harder to gain loyal customers, it can also be more challenging to have individual practices commit to integrating with your organization. Many of these practices have established identities to which they feel strongly connected, so the idea of merging into a bigger name may be unsettling.
Even once you do acquire a new brand, it can be difficult to fully integrate them with your organization. These places will have a strong sense of brand loyalty, so it's important to keep your new acquisitions happy and accommodated as you introduce them into your unified brand.
What is a House of Brands?
Having a house of brands involves acquiring new practices and keeping their individual identities as they are instead of absorbing them into a uniform brand. This diversification helps brands maintain their identities while enjoying the benefits of being a part of a large organization.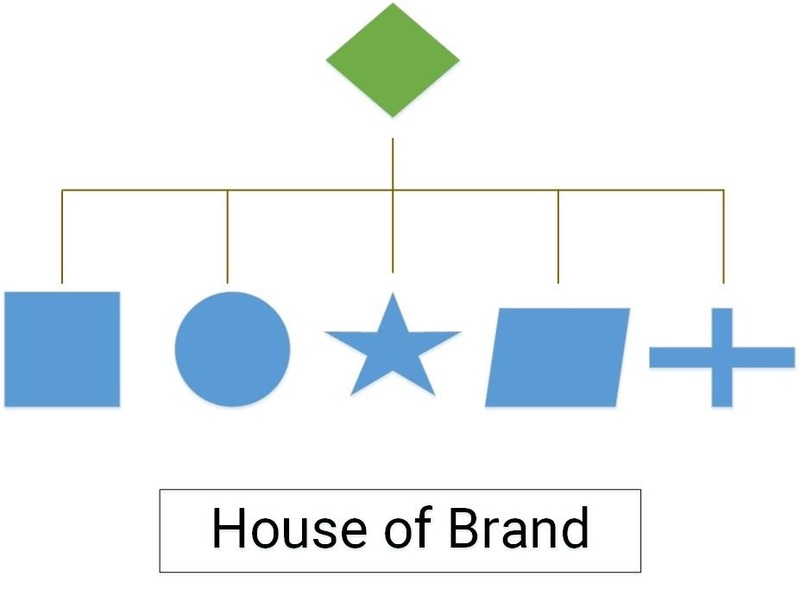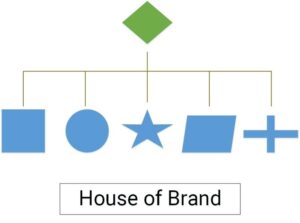 House of Brands: The Pros
There are countless advantages to running a house of brands strategy in terms of personalization, brand diversity, and overall success with acquiring brands. This strategy comes with more freedom amongst the brands that are under your umbrella of influence, which makes acquisition more attractive for the practices themselves and makes it easier to reach diverse niche healthcare audiences.
More Freedom to Personalize Messaging to Reach Diverse Audiences
When working with individual brands that retain their identities, you will be able to choose a variety of unique messaging for each location. Allowing each practice to feel like its own entity makes it much easier to create a customized experience to attract new patients while retaining existing ones. 
Plus, you'll be able to target a much bigger and more diverse audience of patients by branding each of your locations in unique ways. You'll be able to develop a unique selling proposition that aligns with that location's market needs. With each evolving message and aesthetic, you are leveraging an entirely new base of potential clients. 
Easier to Acquire and Integrate New Brands
Since the groups you are acquiring don't have to switch up their branding and can maintain their own identities, they are more likely to feel more comfortable joining your organization. This works well for you, too, because they'll want to join your organization, and you'll be able to leverage their individuality.
House of Brands: The Cons
A house of brands strategy can be very advantageous for many PE-backed healthcare organizations, but it isn't an approach that works for everyone. In many cases, you may find your business is less efficient and not as well-known across the board. 
Less Efficiency in Day-to-Day Operations
Managing many unique brands is going to be more challenging than a single overarching one, which directly translates into more work for the marketing team when it comes to strategizing and executing marketing campaigns and any other sort of plan for each location.
With this structure in place, you will be monitoring and managing individual websites, tech stacks, advertising campaigns, and more. While you will be able to work on multiple different campaigns at once and try new ideas simultaneously, it will be much more work on your plate to make it happen.
This could result in high marketing costs in the form of more in-house staffing needs, bigger media management fees, and less buying power with tech vendors. All of which may impact value creation and your returns. 
Challenging to Build Brand Awareness
Along a similar vein, it can be much harder to build brand awareness for your organization since every practice will have its own separate identity. A single brand strategy will tie your separate organizations together and give them a cohesive message while separate strategies may struggle to gain brand recognition against more established local healthcare brands. 
In many ways, this works to your advantage, but it can also be a hindrance when it comes to building awareness and maintaining a loyal client base.
Harder to Analyze Success Over Time
With separate tech stacks, websites, and operations for each practice group, it won't be as easy to have solid metrics in place to measure the success of your marketing strategies or make comparisons. With one brand, you'll be able to set up one automated system that helps collect and analyze data from your marketing campaign, allowing you to quickly fix issues and alter messaging as you go.
Where Does Your Healthcare Organization Fit In?
At the end of the day, how you structure your multi-location and brand healthcare groups is a balancing act.  It depends on many factors that range from market maturity and competition to brand history and unique selling propositions. 
Some markets may thrive under a branded house, while others will work better maintaining their original brand identity. Ultimately, you know your brands and practices best, so you'll have to weigh the pros and cons of each approach in terms of how they will impact your unique business.
And what you decide now doesn't have to be forever. As the brand evolves, you may find that you'll keep some acquisitions as separate entities, or the time will come for all individual brands to fold under one. 
If you want to learn more about building a scalable digital marketing framework, read our guide, Private Equity Digital Marketing Playbook for High-Growth Multi-Location Businesses.
And if you're ready to build a scalable platform to grow your healthcare group, contact our team for a free strategy consultation.