When a patient can't get to their provider, telemedicine, often called "telehealth," brings healthcare to the patient through real-time audio-visual visits between a provider and patient. Right now, telehealth is playing a significant role in the way that providers treat patients during COVID-19. The healthcare system is overburdened, and the more patients that can be seen without going into a clinic or hospital, the better. This also protects healthcare workers, patients, and communities by reducing the spread of the novel coronavirus.
The World Health Organization (WHO) and the Centers for Disease Control and Prevention (CDC) are urging healthcare providers to use telemedicine solutions to evaluate suspected cases of COVID-19. It is helpful for you, as a provider, to make sure your patients are receiving the same message from you and to make it as easy as possible for your patients to receive the care they need. Just like promoting any other major change to services, this will require a robust marketing strategy.
Regulation Changes You Should Know About
First and foremost, make sure that your medical practice is properly licensed and in compliance with telemedicine solutions. The Centers for Medicare and Medicaid Services (CMS) recently announced two major waves of rule relaxations. These changes are intended to make it easier to get healthcare access to patients who suspect they have COVID-19, as well as to patients who need any other type of healthcare.
From the American Medical Association (AMA) website, key changes effective March 6, 2020, include that:
Patients can receive telehealth services in all areas of the country and in all settings including in their homes.
Medicare will pay physicians for telehealth services at the same rate as in-person visits for all diagnoses, not just services related to COVID-19.
Patients don't need to have an established relationship with the healthcare provider.
Physicians can reduce or waive cost-sharing for telehealth visits.
Physicians can practice across state lines
Additionally, the Office of Civil Rights (OCR) offers some guidance: "Covered health care providers may use popular applications that allow for video chats, including Apple FaceTime, Facebook Messenger video chat, Google Hangouts video, Zoom, or Skype, to provide telehealth without the risk that OCR might seek to impose a penalty for noncompliance with the HIPAA Rules related to the good faith provision of telehealth during the COVID-19 nationwide public health emergency."
In these uncertain times, policies are rapidly changing. Designate someone at your medical practice to stay alert to policy updates and changing regulations.
Launching Your Telehealth Strategy for COVID-19 and Beyond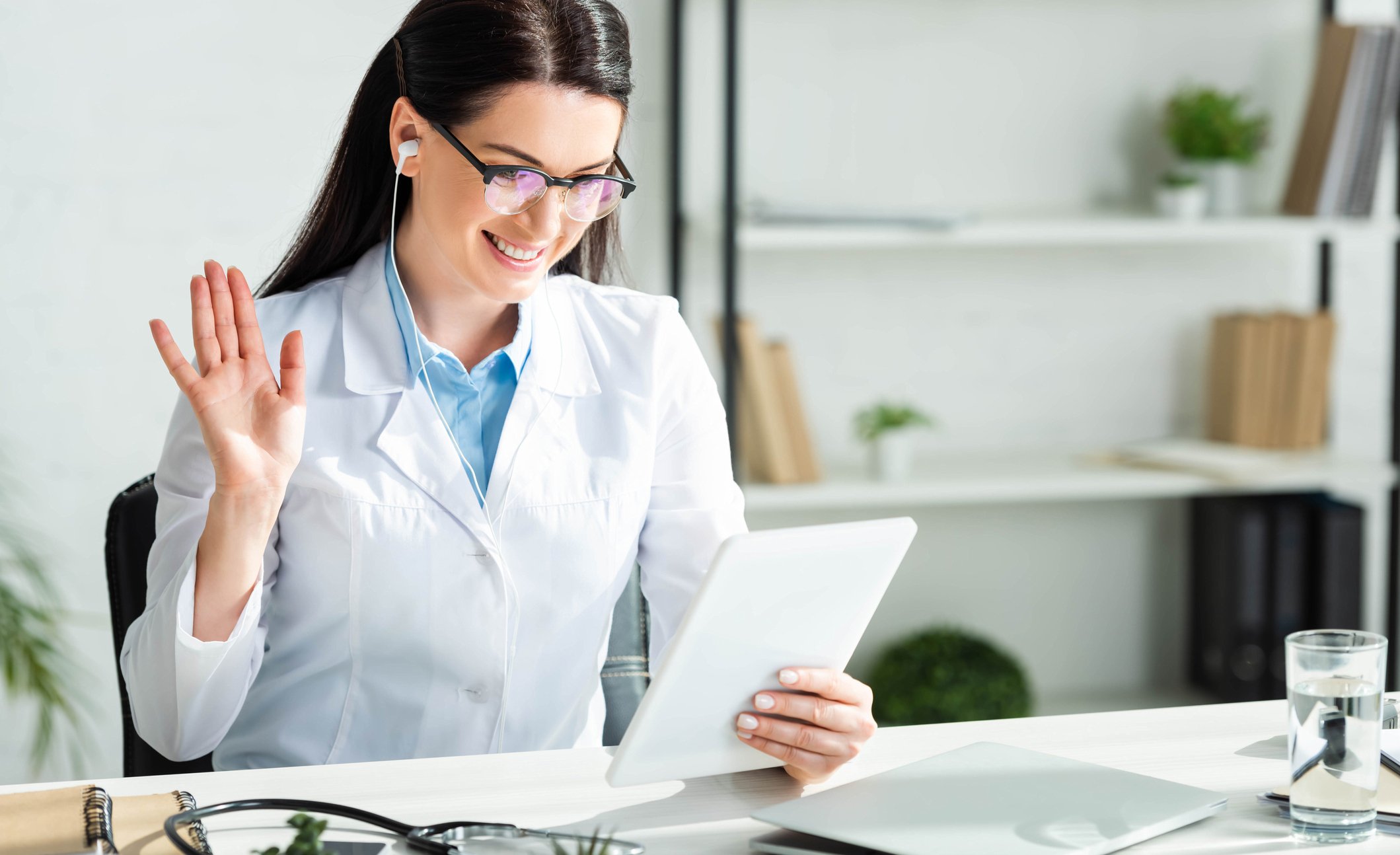 The Coronavirus pandemic is catalyzing a major change to how medical practices operate, one that is poised to be more than a temporary solution. Now is the time to promote and to grow your telemedicine practice—sensibly, respectfully, and efficiently.
It's important to launch these services as quickly as possible in order to protect your healthcare workers and staff, as well as to maintain your customer service and appointment volume and revenue. Here are two helpful resources to get your telemedicine practice going:
Tips for Communication, Education, and Patient Access
Telemedicine is new for many people, so communication is key. This means continuing to show up in your role in your patients' healthcare experience as a helpful, anticipatory educator. From the moment your patient lands on your website, be there to walk them through the hows and whys of telehealth in the age of COVID-19 and beyond.
Here are a few things you can do to ensure your telemedicine services are communicated well:
Create Educational Content
Acknowledge immediately that we're in strange times, and assure your patients that you're here to help them navigate the changing healthcare system with immediate solutions to keep them safe. People will have lots of questions! Explain that telemedicine, aka telehealth, makes it possible for them to visit with healthcare providers via video or phone without them needing to leave their homes. In addition, make clear telemedicine's benefits, namely:
Limiting the spread of infectious disease, to protect themselves and others.
Providing greater healthcare access to patients who live in rural areas or have personal limited mobility.
Scheduling flexibility for appointments.
Be helpful and empathetic to your patients' current experience. Anticipate what their concerns may be, and make the answers to their questions easy to find. Here are some common questions you'll want to provide answers for:
Does insurance cover telemedicine?
Will the appointment costs differ from traditional visits?
Will I be charged additional fees?
Will the doctor really be able to help me remotely?
Is it worth the money? How can a doctor know what's going on through video?
What is the quality of the care?
Teach them how to use telemedicine with a step-by-step guide that brings them through the entire patient journey, from how to set up an appointment to what type of technology they'll need on their end. Link to a page with doctors and providers that they may see during their telemedicine video and include headshots, bios, and credentials to make the experience more personal.
Update Your Online Presence
Your Website
It's critical that you make it easy for existing and potential patients to find your telehealth services by updating your website and all business channels with operational changes and telehealth options. Now is the time to implement online appointment setting if you don't already have it.
First, on your website, create a page specific for your telehealth offerings. This is where all of the educational copy you created will live and where you want to direct people as soon as they land. Incorporate clear CTA buttons on every page of your website that direct patients to learn about your telemedicine offerings.
Next, drive website visitors to your telehealth web page. Create a pop-up, or an immediately visible section of your homepage, that greets your patients when they first arrive to your site and puts telehealth front and center. If your site doesn't already have a pop-up function, there are many software options available to you. These include plugins for WordPress websites or standalone products like Optin Monster's Lightbox Popups or WisePops.
Strengthen that messaging with a persistent banner across the top of all of your web pages with a CTA to learn more about telemedicine. Basically, do everything you can to get your patients on the telehealth page you've just created.
Your Google My Business (GMB) Listing
In addition to updating any core-operational changes (such as changes to your hours), there are a number of ways to optimize your listing and get priority on Google My Business. Google recently launched new initiatives that will boost your GMB performance if you take advantage of them.
New features include:
Adding telehealth as a core service.
Links for telehealth appointments (separate from regular appointment links).
Links to announcements about COVID-19 (Google has also been automatically finding these on websites and adding them to relevant accounts).
Special posts specifically about COVID-19 (these show up in front of normal GMB posts for 7 days after initial posting).
Your Social Media Platforms
Make it clear on your social media platforms that you're now offering telemedicine to existing and new patients. Redirect your links to the telehealth webpage, update your hours of operation, and create social media copy that shares the information of benefits, answers to commonly asked questions, and any other copy you've created around telehealth.
Reach Out to Existing Patients
Inform your current patients that you're offering telemedicine options. Send them resources on telemedicine with helpful links, FAQs, and appointment instructions. Send emails out to all of your existing patients, and call anyone who has an upcoming appointment or was meant to schedule a follow-up. Help them re-schedule as a telemedicine appointment.
Phase Two: Grow Your Services and Reach More Patients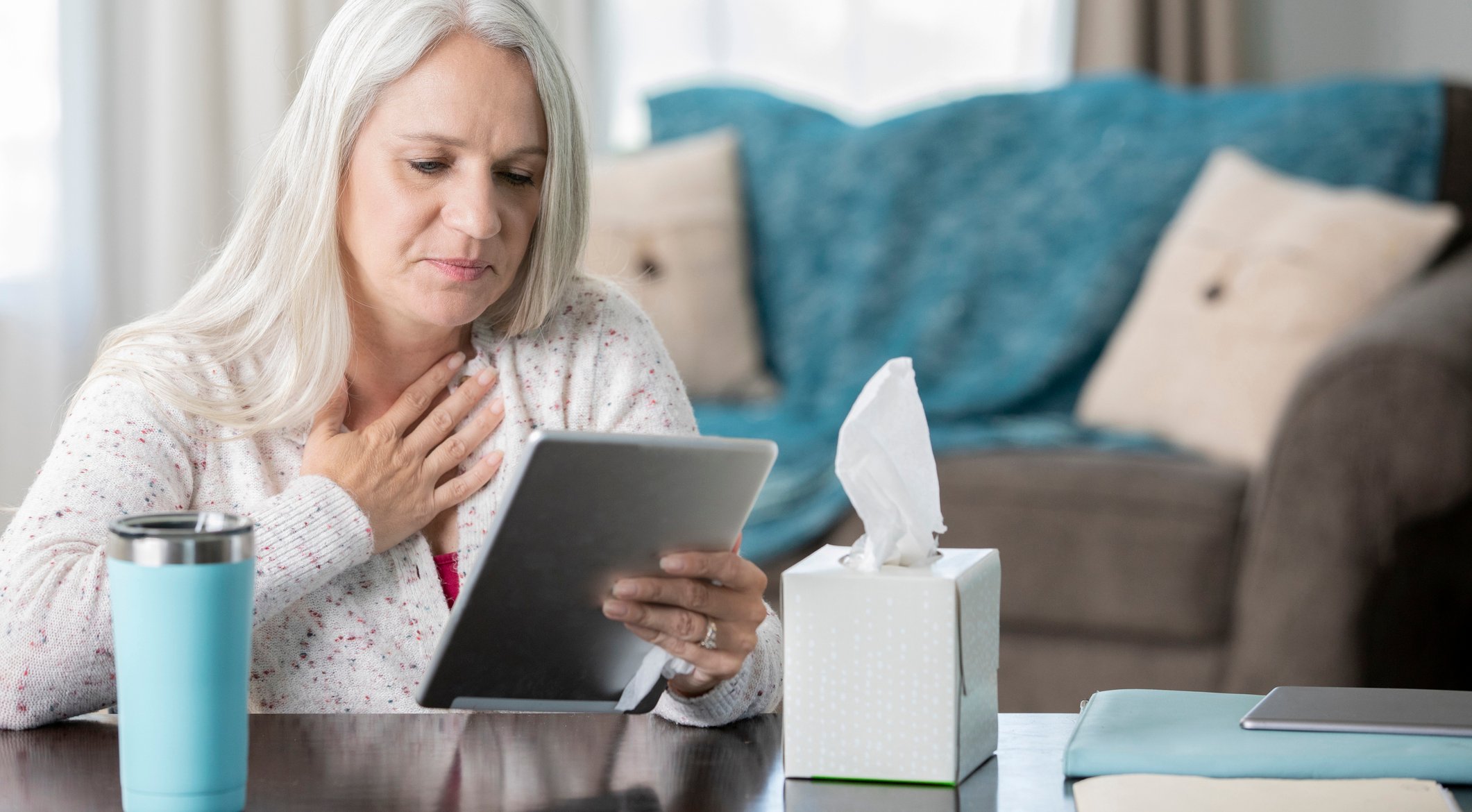 Once you determine that your online presence is ready and you have taken care of existing patients, it's time to grow your services and launch a promotional campaign.
Promote Telemedicine through Advertising Campaigns
With stay-at-home orders in effect across the country, people are consuming more media and are easier to reach than ever before. "Ninety-five percent of global consumers are spending more time on in-home media consumption and 48% of people reported watching more streaming TV," according to the Global Web Index's Coronavirus Research released in March. Now is a great opportunity to invest in display ad campaigns.
People are glued to social media, streaming devices, and their phones. By investing in digital advertising, you can reach potential healthcare consumers while you know where their attention is. Advertise your telemedicine offerings now and consider expanding the geographical region that you typical target. With telemedicine, you can reach a larger region.
Advertising will also help you stay top of mind for when people do get out of their houses with a surge of in-person healthcare needs.
Because many advertisers are pausing their efforts or slashing budgets to their campaigns, you have the extra advantage of lower advertising costs and higher visibility! Facebook CPM is down by 50% and Instagram CPM is down 40%. At the same time, impressions on both of the platforms have more than doubled, according to Tinuiti, an online advertising management company. Early research also shows that CTRs are up, too. Wordstream reported that "Overall, the average click-through rate on PPC ads has increased since February, especially on Google search campaigns."
As things continue to change at breakneck speed, be sure to keep a close eye on PPC ads and adapt as consumer behavior changes.
Optimize the Telehealth Experience
Once you've executed on your communication plan, focus on optimizing your services by re-examining the patient journey, finding and removing gaps or barriers, and improving the overall experience. Doing so will strengthen your patients' perception of both your brand image as well as telemedicine. If your patients have a positive experience, then they are more likely to adopt telehealth as a valuable solution moving forward even after COVID-19—a mutually beneficial outcome
After all the steps are in place for a successful telehealth experience, go through the patient journey. Test and try to "break" the process from log-in to implementing appointment software to follow-up emails. Fix any hold-ups along the line where patients may get blocked or frustrated.
If you haven't yet, develop easy-to-understand instructions and email them to your patients whenever an appointment is scheduled. Be especially sympathetic to demographics who are not familiar with video conferencing or online technology. Send email and text appointment reminders so nothing slips through the cracks.
Get Feedback from Your Telehealth Patients
Following your patients' appointments, send an automated email to a survey. Use the reviews to improve the patient experience and address any gaps in your services. Aggregate the positive reviews for testimonials in order to promote your telehealth business. Of course, we also recommend paying mind to the verbal or anecdotal feedback that comes up in regular conversation with patients to get a feel for their general sentiment.
Telemedicine is new to most people. The best way to convince them to give it a try is to show them the success that others have had with it. When they see people like them receiving quality care, they'll be more receptive to using the service. Testimonials are instrumental in growing your telehealth practice.
Promoting Telehealth for COVID-19 and Beyond
The coronavirus pandemic has accelerated telemedicine's adoption across the country. As our healthcare system is strained, healthcare providers have an opportunity to provide a solution for their patients and doctors. It's essential that you quickly adopt telemedicine and proactively communicate your services across your website, business channels, and with your existing patients.
Once you have the basics taken care of and feel you've reassured your patients, it's then time to develop a robust strategy to grow your telemedicine business. Take advantage of peoples' increased attention online and the lower cost of advertising to build your brand as a solutions-focused telemedicine provider. As you continue to see patients, collect reviews and testimonials to both improve your patient journey and build your brand.
Ultimately, being strategic with your telehealth response to COVID-19 will open up a stronger, long-term telehealth solution for your medical practice that you may not have considered before.
Stay well and feel free to contact me to discuss how to promote your telemedicine program.