As the wheels of the global market turn, every day a company somewhere gets to the point where they realize they need a marketing agency. When that business is a raw start-up, they often do their own self-promotion and everybody wears all the different "hats." But every growing business gets to that point where it has to choose between hiring on more staff or outsourcing some functions that don't need to be in-house. One of the first functions you should consider outsourcing is marketing, for reasons we'll dive into here.
So, what exactly do marketing agencies do that is so special? And how do you make this business relationship work? What do you have to do to make sure you're getting the maximum return on your marketing budget dollar? These are the main concerns we'll address here. Think of this as "new client orientation 101."
What Marketing Agencies Do
It's not a question of "what" so much as "how." There's an old joke about a homeowner who hires an HVAC to fix his heater. The HVAC technician comes in, looks at the heater, and taps it with a hammer. The heater works. The HVAC guy sends a bill for $500. The homeowner balks at the bill saying "It only took you five minutes to fix it!" The HVAC itemizes the bill for him: "Tapping with a hammer: $1. Knowing where to tap: $499."
It's true that a lot of what marketing agencies do looks simple. The catch is knowing what to do and when to do it. Anybody can "market," putting massive effort into random measures and hoping for the best. But it takes professionals to bring experience and insight into the process. Marketing is both strategic and data-driven. You can waste tons of money expending wasted effort if you don't know what you're doing.
Let's quickly review the core tactics marketing agencies can help you with:
Search Engine Optimization (SEO)
The Internet is the chief marketing tool of the 21st century. We've seen many successful companies break into the big time using no other marketing means but digital. A fundamental component of digital marketing is the search engine, which connects companies with customers. Google is the most dominant search engine by far, so it's the industry standard to which all digital marketing is tuned.
When we say "Google" here, also imagine we're including Bing, Yahoo, DuckDuckGo, and the rest, because their best practices follow Google's lead anyway.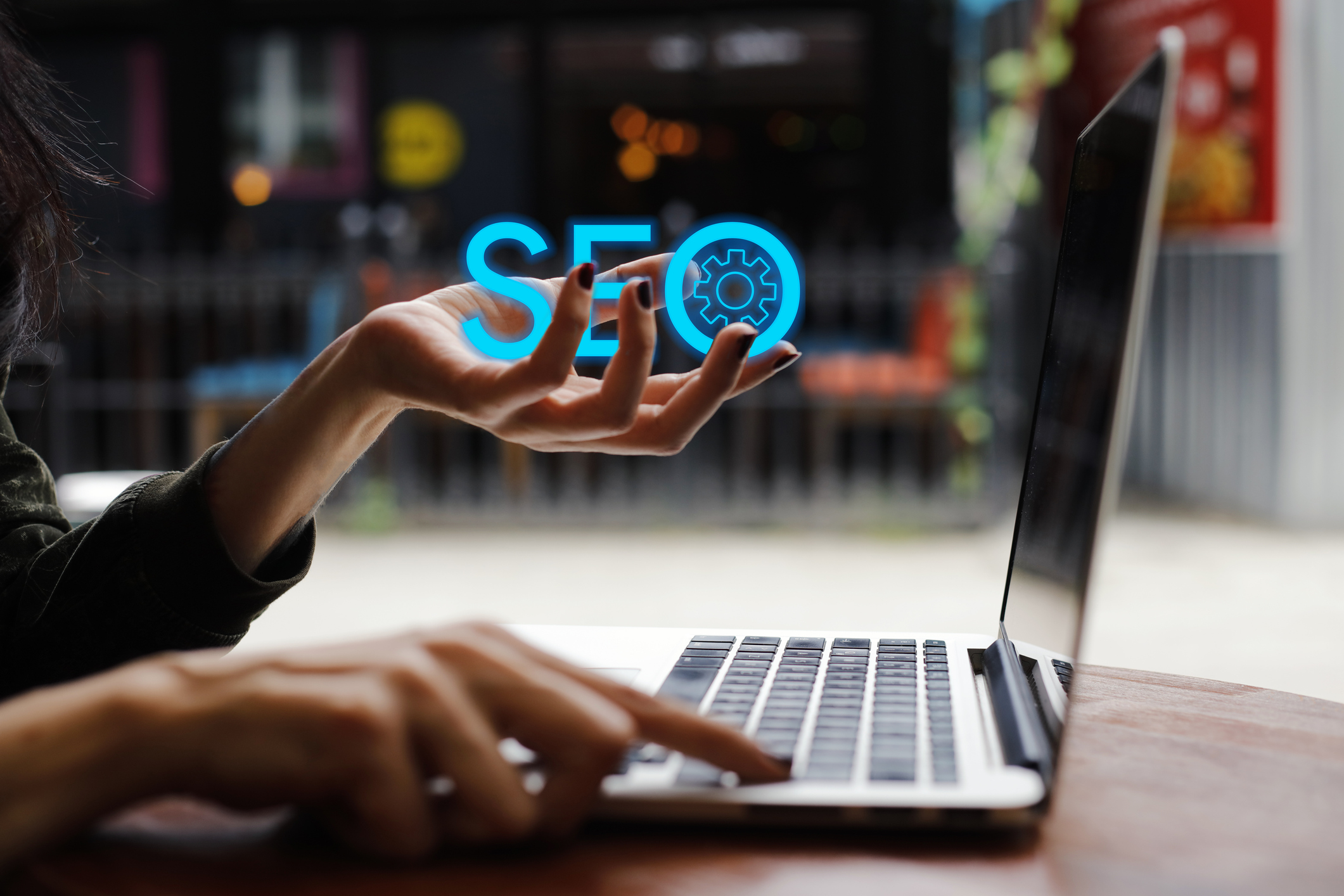 SEO is a science in itself. SEO can be broken down into several specialized functions:
Market and competitive research
Keyword strategy
Ongoing monitoring and analysis
Google Webmaster Guidelines is the "ten commandments" for basic SEO effectiveness, but Google is a constantly moving target itself. Due to the rapid pace of technology development, Google has to update its algorithms and tweak its guidelines accordingly. Lately, SEO has become mostly about the technical side rather than the content side. New updates such as Core Web Vitals have to keep us focused on website factors like speed, compatibility, mobile accessibility, security, and more.
Content Strategy and Creation
Content marketing is the main way customers find you on the Internet. For Google to serve up links matching your search engine query, it has to find those same keywords in relevant copy and content. At the same time, content marketing also reaches the audience even beyond the search engine. Solid content can attract links and traffic on its own:
Spread through social media
Backlinked from other websites
Internally linked from other content on your site
Discoverable through web utilities such as directories or local maps
Creating that content is a process that is half-science and half-art. We need to know what your potential customer is looking for (buyer personas can help with that). We need to know what channels the customer is likely to view the content on, be it a blog, social media, podcast, YouTube, a pinned image on Pinterest, a directory of local professionals… There's more to it than just writing.
Then we need the creative people to come in and make your marketing message appealing, engaging, and converting. Content creation can have various aims, such as building up website authority, building brand reputation, and simple site promotion.
Pay-per-click (PPC) Advertising
Not every business model needs PPC, but it's crucial for the ones that do need it. Just like SEO, PPC ads are a science that breaks down into similar sub-steps for targeting, strategy, creation, and management. PPC is even more data-driven because modern PPC services on Google and Facebook allow for fine-grained target audiences going by demographics, behavior, and prior activity.
Modern web audiences tend to underestimate PPC, thinking "but I ignore ads all the time, and people even block ads, so how can they work?" What they're missing is the fact that PPC is a game of big number margins. If you spent $2 to get your message in front of 1000 people and only 2 clicked through to convert into customers, that is still a success!
Social Media Marketing
Now we get to the social web, the popular online party spots where most Internet users spend their time. Facebook alone has a market share accounting for over half of all social media users. After that, we have a long list of social media sites: Twitter, Instagram, LinkedIn, Pinterest, Reddit, TikTok, WhatsApp, and so on forever.
Social media marketing comes in two forms: paid social advertising and good old organic content. The paid social part works much like PPC. The organic content is a matter of blasting your site content out to social media channels where it can be found, building up followers, and having the occasional lucky tweet go viral.
Organic social isn't a good fit for some industries, while others take to it like a duck to water. When it works, it can be a very effective way to build relationships with your audience.
Branding
"Branding" ties all of the above practices together. Messaging, content creation, and website and ad design are all determined by branding first. Every business has a unique set of qualities that are "on-brand," and takes some team effort to hone in on them and present those qualities to the market. Sometimes branding has to be adjusted over time, such as when research uncovers an unexpected market segment that's worth addressing.
Types of Marketing Agencies
Not all marketing agencies are the same. Some are full-service and some specialize in a niche. Just because a marketing agency offers the full spectrum doesn't mean that they're the right fit for your company.
There might be several reasons why you don't need full-service marketing:
Your business is already well-established with a recognized brand, and you just need help maintaining awareness using digital advertising.
Or you have a skilled in-house team that manages PR, advertising, communications, and email marketing, but they need help boosting website rankings.
Maybe you're the leader of a small niche market and you don't need to invest heavily in advertising anymore.
But if you don't have an in-house team yet or are looking to scale quickly, a full-service marketing agency can be a great option. They can manage your entire marketing strategy and ensure everything moves in tandem. All of the functions that a marketing agency performs, as we outline above, support each other:
Website Design: Gives your business a digital home that is compelling to prospects.
Content Marketing: Establishes your expertise and garners valuable backlinks for your website content so Google ranks it higher.
PPC Advertising: Jumpstarts your brand recognition and helps you convert prospects ready to make a purchasing decision.
Social Media: Helps you connect with your audience and build a relationship.
Brand Reputation: Ensures your digital reputation is strong across all channels.
When evaluating agencies, you should choose one that meets your actual needs, instead of paying for unnecessary services.
The Client-Agency Relationship
Now to the heart of the matter: How to get the most out of a marketing agency when you do hire one? The one thing you don't want to do is leave your marketing agency in the dark. Just as your in-house team needs to be in the loop about your company's focus, direction, and goals, so does a marketing agency need a seat at your conference table to work effectively.
You can give your marketing agency a great place to start by:
Providing information on past buyer persona research, marketing strategies, campaigns, and what did or didn't work
Giving access to digital tools like Google Analytics, Facebook Ad Manager, etc.
Sharing all past metrics and reports
Detailing your company's mission, regarding brand identity, target market, value propositions, and messaging
Sharing some insight into where you are as a company and where you want to be heading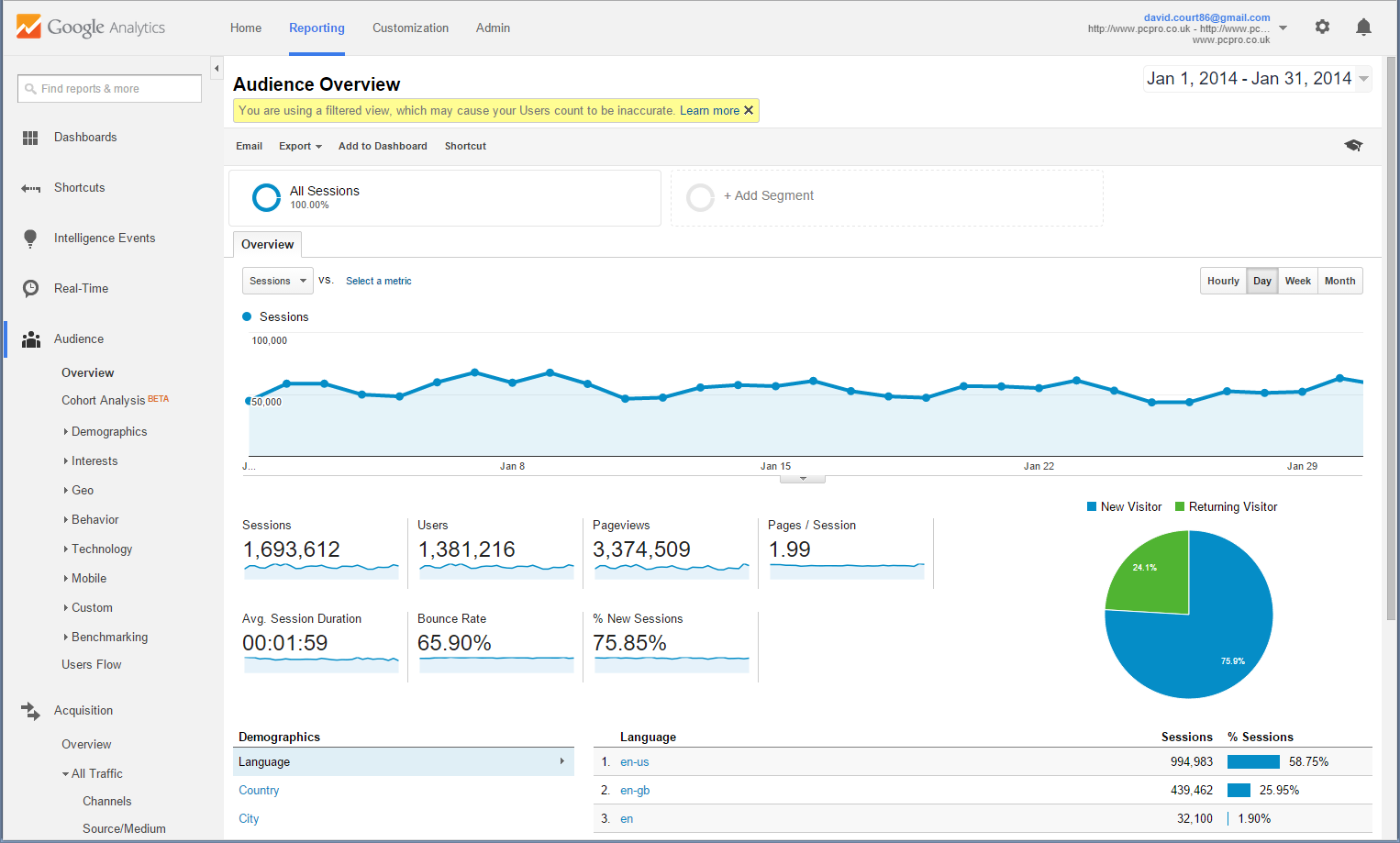 In turn, you can expect your marketing agency to fulfill the following duties:
☑ Prepare a marketing strategy: With full disclosure of the reasoning behind it, and any insights into the "how" and "why" of the situation. Every company is different and requires a strategy unique to their business and market.
☑ Provide frequent updates: Keeping your company in the loop, in turn, about the progress of various campaigns, insights they uncover, and key performance indicators (KPI).
☑ Share awareness of trends, best practices, and technologies: There are many more marketing tools and tactics that we didn't cover above, such as marketing automation technology, influencer marketing, remarketing advertising, or location-based marketing. New trends and tech come up all the time. A good marketing agency stays up to date on these trends and shares them with you.
☑ Optimize and improve campaigns: This is why marketing is a data-driven enterprise. Agencies collect metrics and analyze them for improvement opportunities or budget-saving cuts. Even if they're doing this for the thousandth time, new factors come into play such as shifting economic trends, new attitudes on the part of the public, and the whims of fate. The COVID-19 pandemic has been just one example of a time when we had to re-think our staple practices and pivot marketing strategies.
An agency should never "set it and forget it." They must constantly look for opportunities to improve.
☑ Communicate results: Regardless of whether they have good news or bad news, an agency needs to share results. Because marketing in the digital age is such a complex process with many moving parts, good communication practices are essential. You should expect frequent campaign updates and have ready access to a representative that can answer questions.
The Importance of Good Communication
Like we just mentioned, when working with a marketing agency, open and frequent communication will directly determine your results. When we ask for all this data, we're not just being nosy. It gets plugged into our system and analyzed thoroughly for complete visibility throughout our team.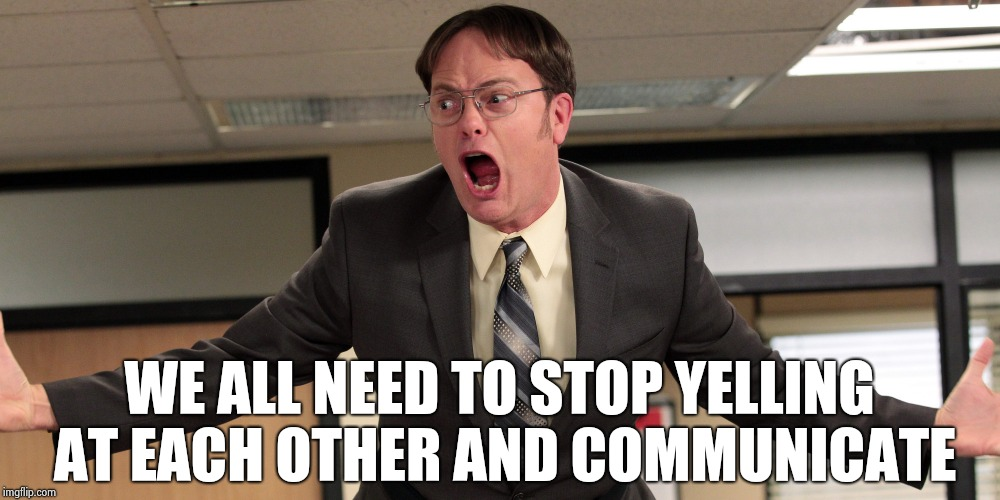 Marketing is a collaborative relationship; agencies have to thoroughly understand your brand, your ideal customer, what you offer, and your market. You have to understand the agency's digital marketing strategy and how it'll help you achieve your business' goals.
You'll get the best results when goals are aligned and you're measuring the same KPIs.
Marketing Results: The Quick and the Steady
You can think of marketing return as the race between the tortoise and the hare. There are several "jackrabbit" results we can get with short-term measures:
Auditing and optimizing your website: Nearly every client has something on their website that will boost traffic immediately once it's fixed. A thorough SEO audit can help identify these issues.
Cutting or fixing poor-performing campaigns: After auditing your existing campaigns, some can be fixed, others just need to be cut. This is a quick way to ensure your budget is being spent effectively.
Optimizing high-traffic assets to convert leads: For most clients, there are typically webpages that perform better than others. Optimizing those pages for conversions can bring you immediate wins.
So, our process always starts with a marketing campaign audit from top to bottom, starting with your website. As we say, clearing up technical issues and content stumbles can get fast results, as quickly as within a week. If your website hasn't been updated in, say, the past five years, it is very likely that huge SEO issues are stopping the traffic from getting to you.
We also look into existing ad campaigns and the improvements we can make in targeting, keywords, and performance. We survey your social media portfolio and look into those metrics to determine what we can improve.
Now that we have those measures cleared, we can settle in for the "tortoise" portion, where we lay the groundwork for planning long-range campaigns to build up higher traffic, leads, and conversions over time. Even at the speed of the Internet, some campaigns and marketing strategies have to be built up over time, particularly if your business targets highly competitive keywords.
What You Should Ask Your Marketing Agency
Once you've narrowed your search to a few agencies, there are a few crucial aspects that you need to know. Here's what you need to ask them:
☑ What is their onboarding process? How do they kick off the relationship? Who does what? What's the first step and when do you see results? Learn how Cardinal handles client onboarding.
☑ What level of communication should we expect? A communication plan should be in place to receive updates and reports and resolve issues or raise concerns.
☑ Is the agency transparent? You should have access to all assets for branding, the structure of campaigns, and the marketing plan.
☑ What is their past performance record? You should be able to view case studies, or at least reviews and ratings. Ideally, you want a marketing company that has worked with your kind of industry before or something close to it. You want to pay attention to the results they were able to achieve for businesses with previous models like your own. Explore our case studies to see the kind of results we've delivered.
☑ How do they define success? Watch out for companies that make unqualified promises. As we're iterated many times in this post, every company is different. Even with the same company, market forces are always shifting, with competitors and industry trends coming and going. Economics is too chaotic a system to make guarantees. Anybody telling you they can pop you to the #1 position on Google overnight is lying. Realistic success metrics sound more like statistics and figures the company can back up.
By asking these questions, you'll have a much better idea of what to expect when working with an agency.
Conclusion
This blog post could have been an FAQ! But hopefully, you've gained some insight into how to make marketing agencies work for you. Like many things in business, teamwork makes the dream work!