Before anybody accuses me of being a WordPress fanboy, allow me to say that no content management system (CMS) is perfect—WordPress included. That said, there are some pretty good reasons why WordPress has a 60%+ share of the CMS market, helping to power more than 40% of all websites. 
Two of the most compelling reasons why WordPress is the best are depth and scalability. Take it from our SEO Director of Strategy, John McAlpin, in the podcast episode 6 SEO Principles That Make It Easy for Healthcare Consumers to Find You:

"[The thing] about Squarespace or Wix. Those are WYSIWYGs. Those aren't very efficient for updating content at scale. […] The most robust and flexible and adaptable would be WordPress. It's usually what we recommend and what most SEOs recommend."
He's right. One of the best things about the WordPress platform is its intuitiveness, customizable behavior, and built-in SEO capabilities. Unfortunately, other web builders and CMSs do not have the same capabilities by a long shot, as you'll see below.
The Pros & Cons of Wix and Squarespace
Before we get into the merits of WordPress, let's compare Wix and Squarespace for context.
Wix

Squarespace

The Pros

Basic web builder is free

Ease of use – WYSIWYG Editor

Easy to use for people without web development skills

The Cons

Contains a lot of unnecessary code, which can negatively impact page speed scores.

Cannot use a custom domain name for your site if using the free version.

The default URL structure is pushed through JavaScript, which can have difficulty being crawled and indexed by search engines. 

Very limited options to move your content to another platform.

Limited customization for websites that require more depth or multiple layers of navigation.

The Pros

Ease of use – WYSIWYG Editor

Offers ready-made templates

Easy to use for people without web development skills

Fully translated into six languages (English, German, French, Spanish, Italian, and Portuguese).

The Cons

Not customizable like WordPress, and has limited features, which may not be ideal for business owners with many locations or services.

Lacks full control over technical SEO setup, including the ability to choose your hosting.

Limited integrations and plugins.

E-commerce is limited on Squarespace.

Export feature for data portability is limited.
Despite their limitations, Wix and Squarespace have their uses and can work for smaller organizations. Jacquelyn Green, our Director of SEO Operations, says:
"I have worked with clients on Wix and SquareSpace, and it is super easy to use. If that's really, really important to you, that's valid. But you're going to have some issues with some pretty basic and more technical SEO down the line. If it's just a two-page website, and you don't need SEO, keep it. But if you want to grow, I would recommend using WordPress."
When considering a website redesign or migration for your healthcare group, think about your future goals. If you want to grow, choose a CMS that will scale and help you reach more people through search. 
7 Reasons Why WordPress is the Best CMS for SEO
Ultimately, WordPress gives you more control over SEO than any other CMS. Are we saying that SEOs are control freaks? Yes, a little bit. Here are eight ways WordPress allows them to control the output: 
1. As-Is, WordPress Gives You Several Advantages in the SEO Game
Fundamentally, the WordPress platform is far more robust when it comes to SEO. Even out of the box, WordPress creates HTML pages that are easily understandable by search engines (with proper HTML markup built in. Each of the pages you create allows for SEO-friendly permalinks. What's more, links to posts and pages can contain keywords so search engines and visitors understand what they are about. 
WordPress also makes configuring metadata—another important part of SEO—easy to manage. You can easily configure SEO titles, page excerpts, image alt text, and so on to help search engines interpret the relevance of your site. With respect to title tags and headings, WordPress allows you to set all of this up without manually writing the necessary HTML tags.


As far as content creation is concerned, remember that WordPress started as a blogging platform. They make creating high-quality content as easy as using a word processor. Multimedia content like videos and images are also no problem.
2. Workable Pre-Built Themes
Many businesses use pre-packaged WordPress themes for their websites. It can be less expensive than a custom-built theme, for one. And while it's not our first choice, WordPress does give you a number of SEO-friendly options if you plan to use an out-of-the-box theme. 
Boilerplate themes: These themes are just the barebones framework of WordPress. They have the basic templates and functionality but almost no design. Here are some of the top boilerplate themes that we recommend:
WYSIWYG themes: These are theme builders that have the flexibility of the drag n' drop themes you're already familiar with. While you can certainly install these themes, we don't recommend using any of the sample content. These tend to create a lot of bloat and hidden junk on the site that degrades performance and site speed. The two most common examples of WYSIWYG themes are Elementor and Gutenburg (native WordPress editor).
In our experience, pre-packaged themes can accommodate multi-location needs, such as custom post types for locations that allow for unique designs for location pages. You can build large sites, with lots of pages, using pre-packaged themes, too.
However, there are limitations. Full disclosure: at Cardinal, we built all of our themes from the ground up. Why? Because our clients need greater flexibility, faster page load speeds, and scalability.  Custom themes give websites far more room to grow.
One alternative to pre-packaged themes that we recommend is Advanced Custom Fields (ACF). ACF is a highly customizable user (and developer) friendly interface. This is our go-to development approach to building custom sites and allows us to build websites that are scalable, fast, and easy to maintain. Not only that, it easily supports the latest SEO best practices.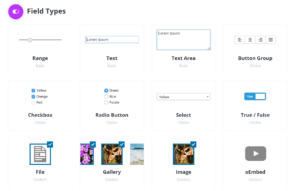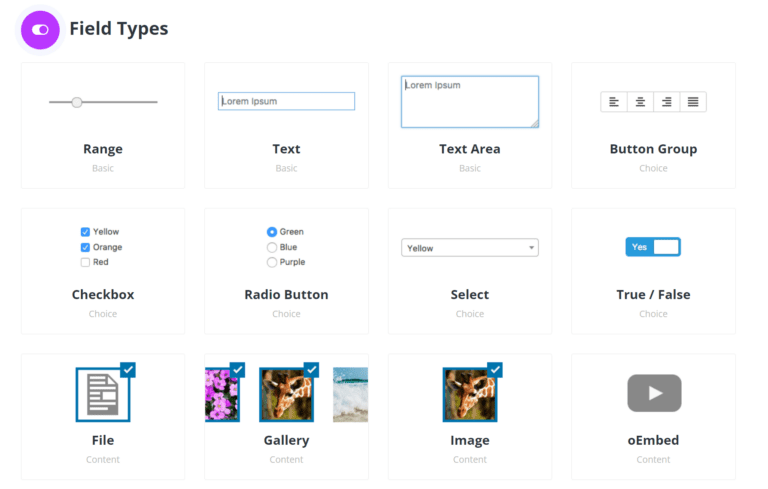 3. Better SEO Plugins Available
We would never recommend installing too many SEO plugins, as this can create conflicts, bloat, and other issues. However, some SEO plugins can help with standard search optimizations. Here are three that we highly recommend: 
Yoast provides you with a detailed breakdown on how to improve the on-page SEO for every single piece of content, including SEO copywriting tips. This makes it easy for content people to improve SEO value for a given piece of content without doing a lick of coding.
With this plugin, creating complex XML sitemaps becomes simple. These maps make your site's structure easy for search engine crawlers to understand.
Google Analytics by Monster Insights
We love this one because you don't need to leave your WordPress dashboard to see your Google Analytics reports. It's all integrated into a single screen, so you can study which pages stand out on your site with detailed stats. You can also see how many clicks your banner ads, affiliate links, and outbound links get.
4. Ability to Build Fast Healthcare Websites
Page speed is a big friggin' deal. The Google algorithm cares A LOT about how long websites take to load, especially for mobile sites. If used incorrectly, WordPress can be really slow,  which will impact your rankings. Make sure to pick a high-quality fast theme and use a good hosting site.
If you're wondering where your site's page speed stacks up, here are three handy (and free) tools: 
To improve load speeds, you need to be able to do things like:
Minify and compress CSS, HTML, and Javascript

Remove render-blocking Javascript

Serve images in next-gen formats

Compress and optimize images

Reduce redirects
Wix and Squarespace have limited capabilities to make these optimizations, and you're often required to use their CMS as is.
5. Mobile Optimization Capabilities
Google is very vocal about using mobile-friendliness as ranking criteria. Mobile-first indexing is here to stay. The good news is that most WordPress themes are already optimized for mobile users. If need be, you can easily find plugins that can help improve your site's mobile scores.
Use Google's Mobile-Friendly Test to see how your current website works on mobile devices.
6. Better Security than Wix and Squarespace
The security of the core WordPress program is good, as it is built on robust code. WordPress has built a reputation for responding to any security threats quickly, including regular security and maintenance releases. Most vulnerabilities arise from third-party plugins, which by some estimates, account for 56% of vulnerabilities on the platform.
7. WordPress Enables You to Scale Your Healthcare Website
We're on #7, but perhaps scalability should be number one. Most businesses go far beyond a simple blog or static four-page website. Most businesses are regularly adding pages and content to grow their traffic. The more content you publish and the more traffic you get, the bigger the strain becomes on your CMS.
If that CMS isn't prepared for scale, things could get ugly. To avoid these pitfalls, start by choosing a quality web host. John McAlpin says:
"You need to have something to support your CMS, which should be your web host. Make sure that they take daily backups. Make sure they have the top of the line security. Don't go for a GoDaddy host that does it all. After all, a jack of all trades is a master of none. If you're doing WordPress, go with someone like Flywheel, WP Engine, Kinsta. Those three are specialists in WordPress."
As John points out, you're not going to find Wix or Squarespace behind at-scale web experiences. Those platforms just aren't meant for what larger businesses are doing with their site content.
Ultimately, Go with WordPress for SEO
You have a lot of choices when it comes to your website. Perhaps you don't want to use any platform at all but build a bespoke website from the ground up. While this is certainly an option, it will be much more expensive to build and difficult to maintain. For enterprises with the budget and in-house expertise needed to develop and run a bespoke website, more power to you.
For most businesses who will rely on a CMS for their website, WordPress is a safe and reliable choice—especially when it comes to SEO. To recap, WordPress is: 
Fully customizable and made to help you improve your SEO 

Fast

User-friendly and helps businesses scale their websites
That said, whichever CMS you choose for your website will need some platform-specific expertise. To that end, our team of WordPress experts is here to help.