At your medical practice, it's likely that your ultimate goal is to help as many people as possible to live healthy lives. This can be difficult if potential patients don't know that you exist.
Implementing a solid marketing strategy is vital if you're looking to grow your practice.
So, how do you increase your medical practice's exposure to potential patients? Well, considering that most of your patients are probably looking up their afflictions online, we'll share several digital marketing strategies to implement that will help you bring in more patients through the internet. Enjoy!
1. Create High-Quality Content
First off, creating high-quality content should be at the top of your digital marketing strategy because this is a surefire way to attract potential patients. But how do you go about creating high-quality content for the internet?
You'll probably get as many recommendations as the number of people you ask. However, one of the things that all digital marketers can agree on is that high-quality content provides the right information at the right time. Developing buyer personas and conducting buyer journey mapping can help you figure out what information potential patients are searching for when making a medical decision. With a solid understanding of your desired patients, it'll be easier to create high-quality content.
Publishing high-quality content online is even more important for medical services since inaccurate information about a DIY procedure or shady practice can be harmful and potentially risk people's lives.
Recently, Google implemented the E-A-T (Expertise-Authoritativeness-Trustworthiness) update to battle poor-quality content. This update specifically targeted medical websites. The content that you have on your website and other online elements must fulfill the E-A-T requirements according to the Google search quality evaluator guidelines. These are:
High level of expertise of the content creator.
High level of authoritativeness of the content creator and the website.
High level of trustworthiness of the content creator and the website.
Now that you understand the importance of publishing high-quality medical content to the internet, we're going to share a few ways to do it:
i). Blogging
Blogging is one way to show your authority and establish your credibility as a medical professional. If you have a website, you should have a blog that you regularly publish articles to.
Blogging helps your website gain more traffic, leads, and patients. A HubSpot study revealed that companies that published more than 16 blog posts monthly had 4.5 times more leads than those that published between 0 and 4 posts.
Another advantage of having high-quality content on your blog is that it helps you to gain better rankings on search engines. To give your website the best chance of ranking for important keywords, create long-form content that provides all the details a visitor needs to know about a topic.
Many studies have found a correlation between long posts and higher search rankings. Even though a high number of words doesn't guarantee better rankings, you often need a high number of words to explain a concept in detail.
A study of 1 million articles found that longer content tends to gain more backlinks and social shares: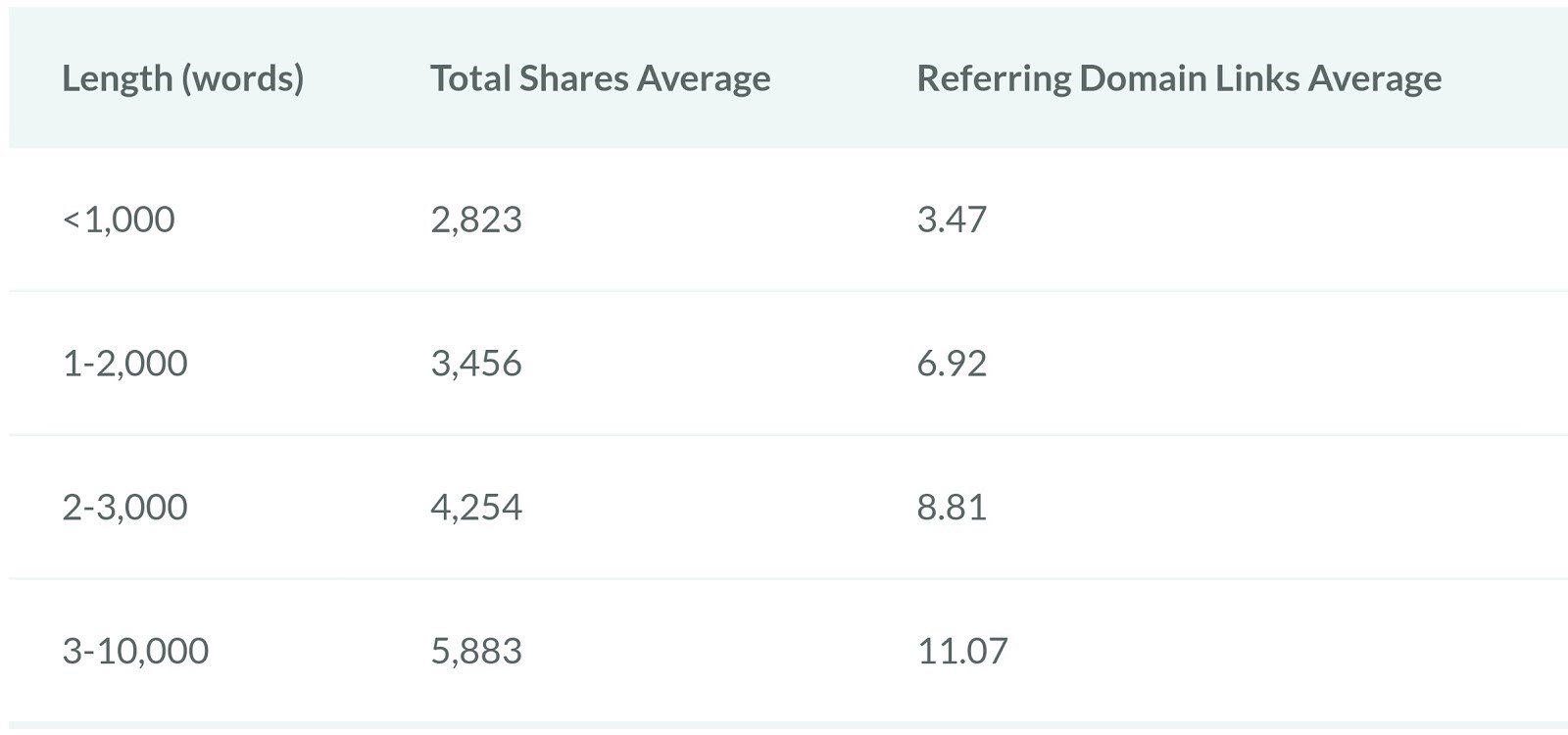 ii). Ebooks and White Papers
In some cases, a single blog post might not be enough to thoroughly cover a topic whereas an eBook or whitepaper would be more appropriate. An eBook or whitepaper can also act as a lead magnet to allow you to get more information on prospects that you can turn into patients later.
iii). Video, Podcasts, and Infographics
Written content is good, but you'd be missing out on a lot of potential patients if that's the only type of content you have on your website. Some of your website visitors might find it easier to consume visual content than written content. In fact, one study found that people will remember 65% of visual content 3 days after viewing it compared to only 10% of the text.
Visual or other kinds of content formats include:
Infographics
Memes
Videos
Podcasts
Repackaging written content into these formats can help you reach more people.
2. Improve Your Website SEO
Appearing high on search engine results should be one of your most important focuses because search engines provide targeted traffic.
Visitors who find you through search engines are on your website because they've actively searched for your service. Therefore, it should be easier to convert these types of visitors than most other web traffic sources. To welcome these visitors with open arms and keep them engaged, it's important to optimize your website in a way that keeps potential patients coming back for more.
So, what are some steps to take to optimize your medical practice website for search engines?
i). Optimize Your Website User Experience:
One of the key signals that Google looks at is a website's user experience. Their reputation depends on the quality of the content it delivers to searchers. This means that if you offer a bad user experience (UX) to your visitors, Google will push your website down the rankings.
Apart from ranking high on search engines, optimized web content allows you to keep your website visitors long after their first visit to your website; you can follow them through the buyer's funnel up until they book an appointment.
A survey revealed that 41.5% of patients prefer to book an appointment on a website or mobile app without having to call your office.

Considering a patient's desire to book appointments digitally, there are two important aspects of your website user experience that you should focus your optimization efforts on: website speed and mobile-friendliness.
ii). Ensure Fast Website Speeds:
Your web visitors are impatient and don't want to wait forever for your website to load. Therefore, if you don't pay attention to your website load speed than they'll bounce off before they ever get a chance to learn about your service. In fact, a Google study found that the probability of a bounce increases by 32% once your website takes more than 3 seconds to load.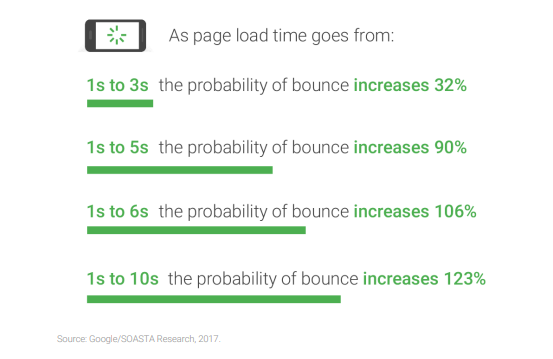 On top of this, Google has clearly stated that website load speed is a signal they look at for both searches on desktop and mobile devices. But to improve your website speed, you need to know your current speed.
Fortunately, tools like Pingdom give details like load time, performance, page size, and other metrics.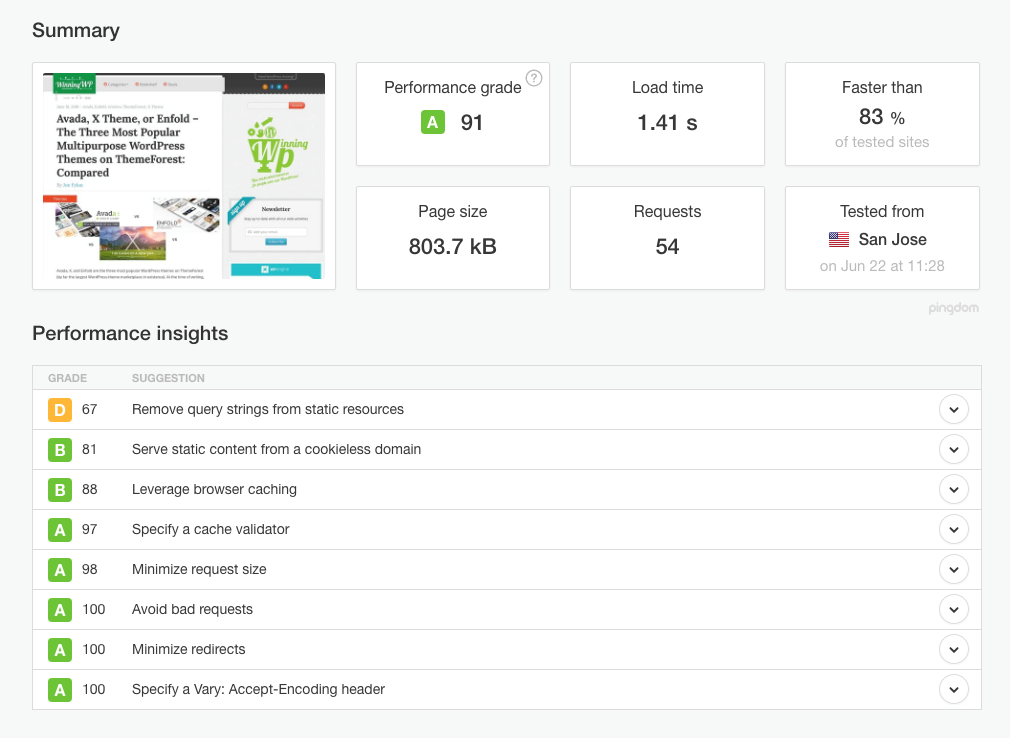 It also provides recommendations on some steps to take to increase your website load speed.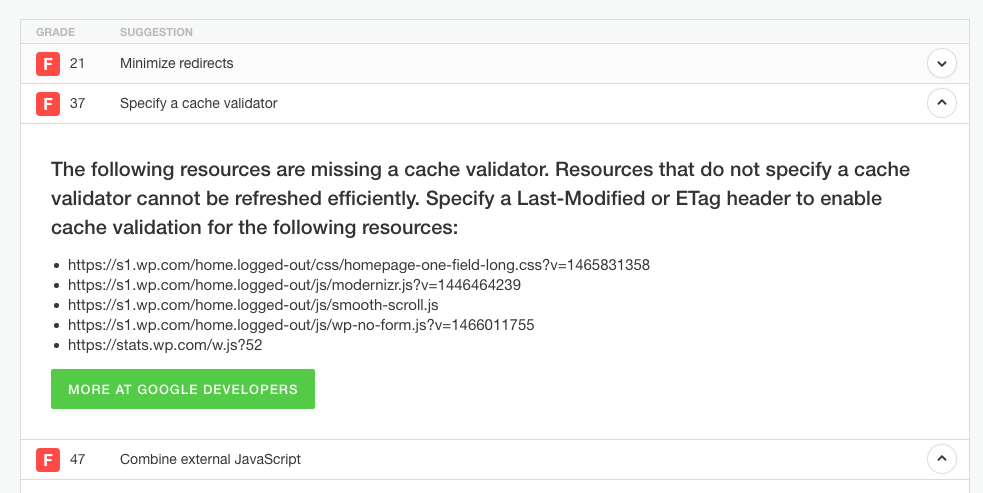 Here are 3 methods to improve website load speeds:
Use a fast host
Minimize your image and video size
Use a content delivery network (CDN)
iii). Design for Mobile-friendliness:
Due to the popularity of smartphones (to look up anything and everything), a majority of searches are now conducted on mobile. A study found that about 60% of searches are now carried out on mobile devices.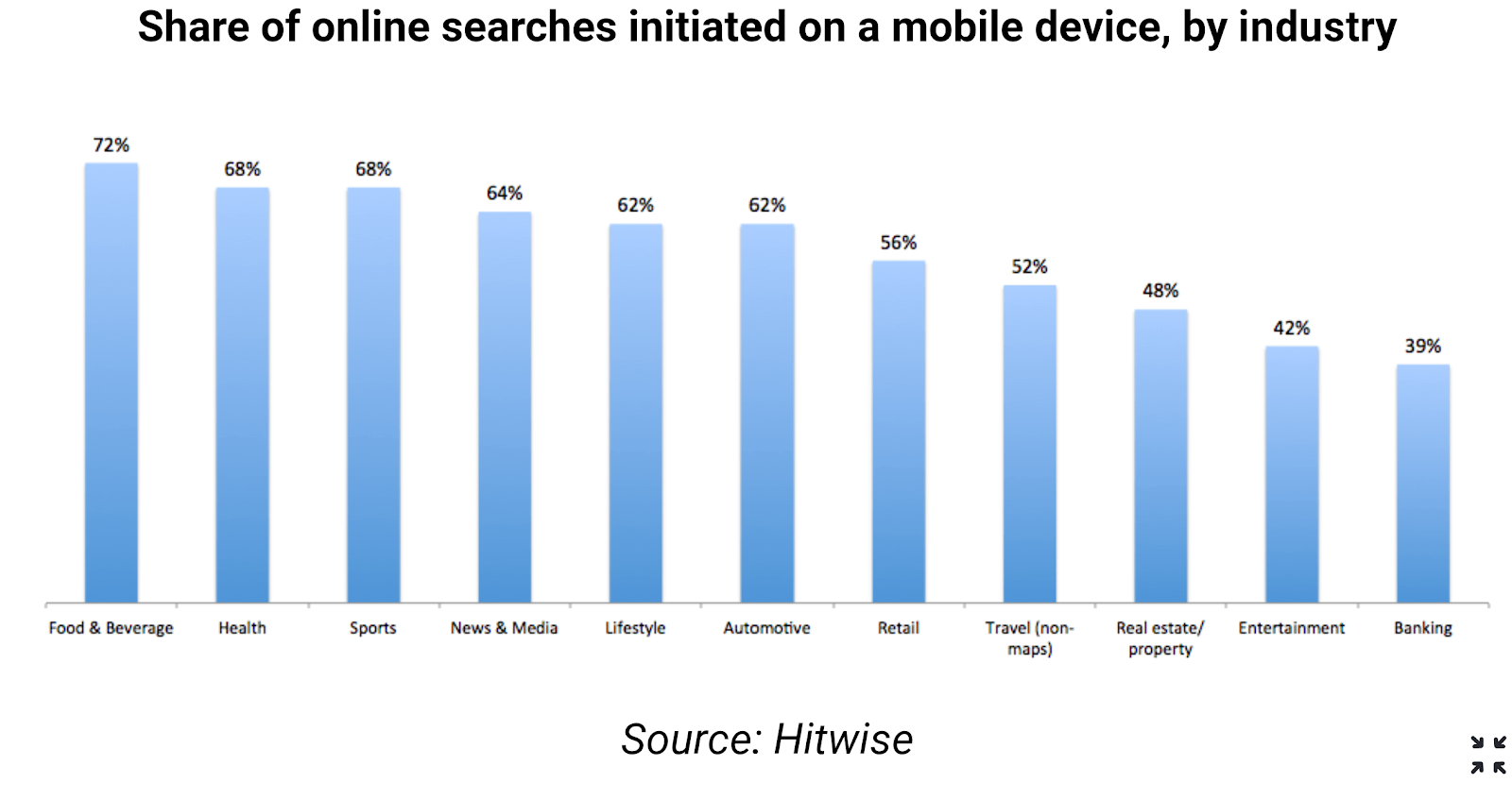 This has led to Google mobile-first indexing where a website's mobile version is indexed before the desktop version. There are no two ways around it, you must make your website mobile-responsive. To see what you need to do, use the Google mobile-friendly test tool to find out if your website provides a decent user experience on a mobile device.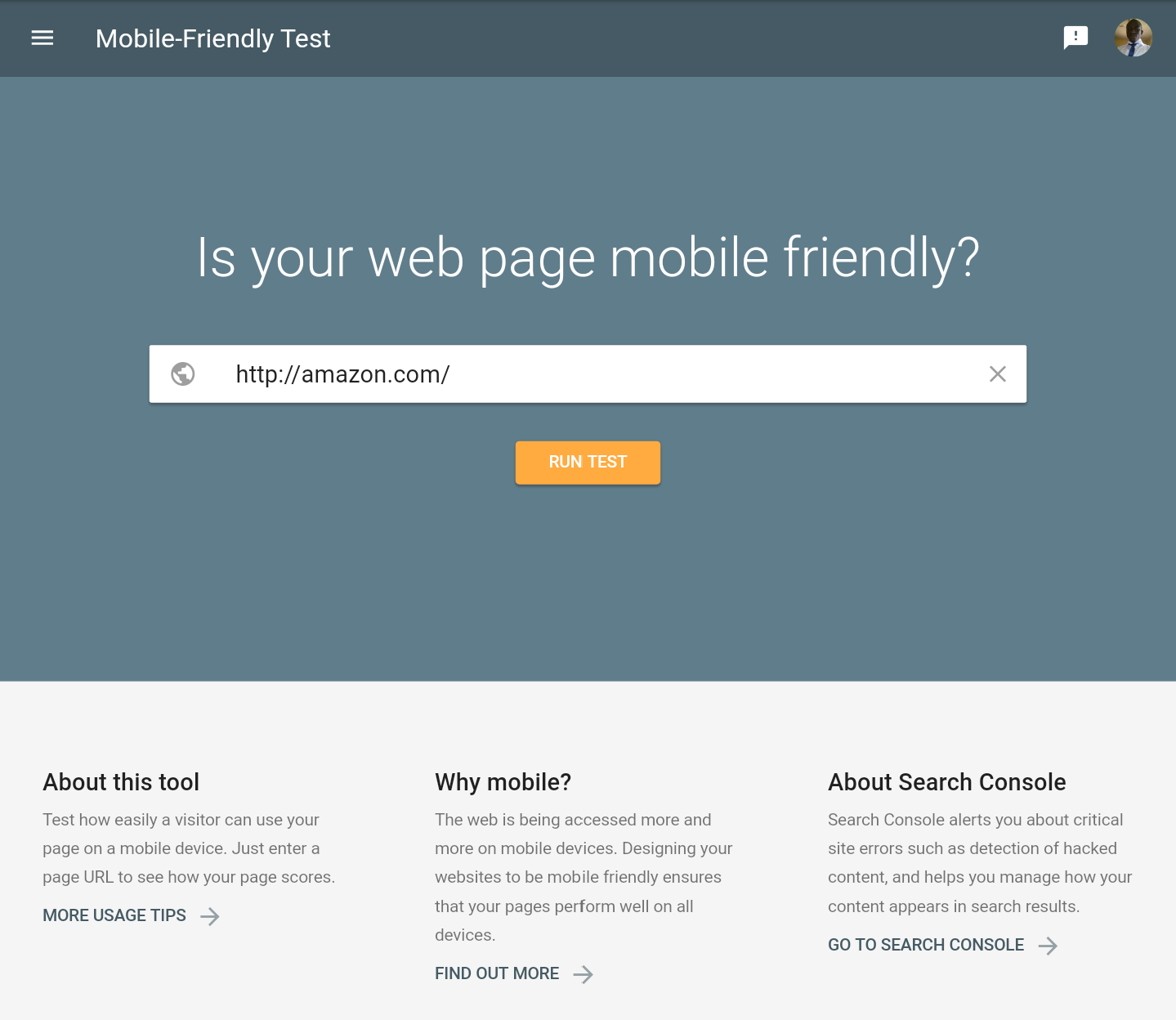 Usually, when you use a mobile-responsive theme that adapts to different screen sizes, you won't have issues with mobile-friendliness (WordPress provides many low-cost website themes that are responsive to mobile devices).
3. Pay Attention to Local SEO
If you run a medical practice, typically most of your patients will live within your vicinity. When people search for local services, Google usually shows businesses that are close to them, which is especially evident in the Google local map pack.
So, how do you show up to people who are searching for your services in your area?
i). Add Your Practice to Local Listings:
Google and other search engines can learn more about your practice's existence by adding your practice's information to local online listings. Search engines look at these, which serve as references, to authenticate a business's existence.
Some highly-viewed local listings to add your medical practice information include:
Google My Business
Yelp
Bing Places for Business
Facebook
Foursquare
Manta
ZocDoc
Wellness.com
HealthGrades
RateMDs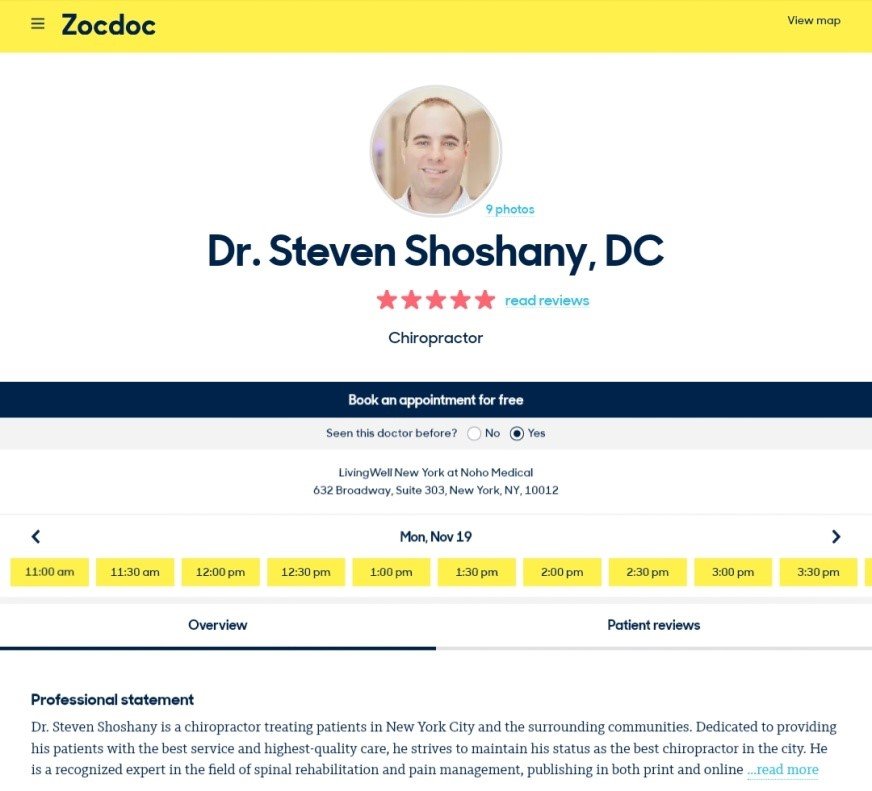 Your existence on these platforms exposes your practice to more potential patients.
ii). Encourage Online Reviews:
Medical treatments carry a lot of importance because it is solely attached to the status of one's wellbeing. And unfortunately, there are a few medical practices and products out there that can actually be harmful to your health.
Therefore, potential patients want to be sure that a medical practice is legit before they book an appointment and a reliable avenue to check that is through online reviews.
No matter what the product or service is, it's no surprise that 85% of consumers trust online reviews as much as personal recommendations.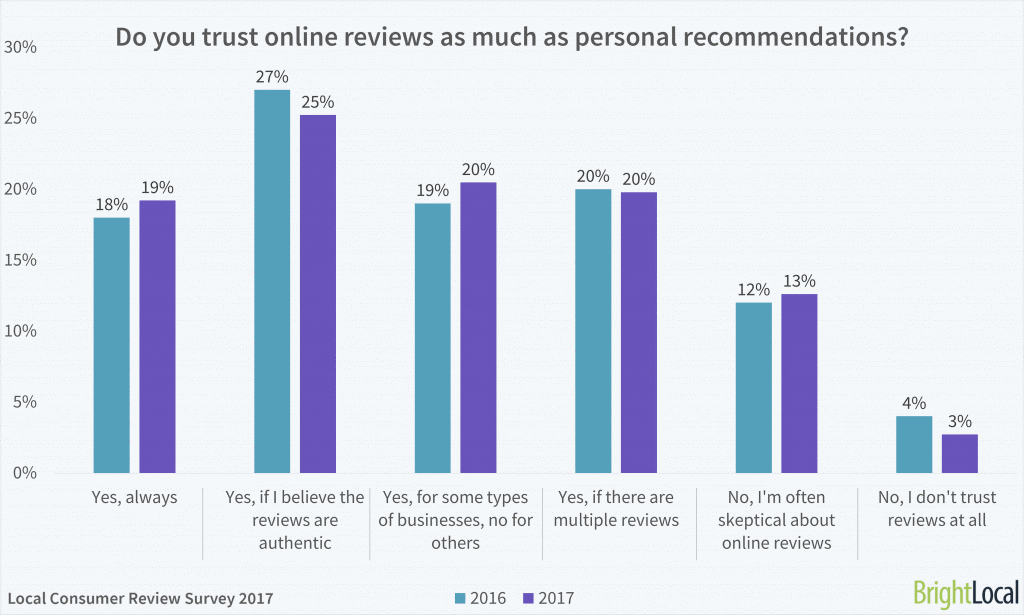 However, people don't always share their experiences online, which is why it can be helpful to your practice to encourage your current patients to leave reviews. Apart from convincing potential patients to try out your services, reviews also help your website to rank higher on search engines.
4. Use Social Media to Your Advantage
It's astonishing to think that there are currently 3.356 billion social media users and that most of them are on more than a single platform.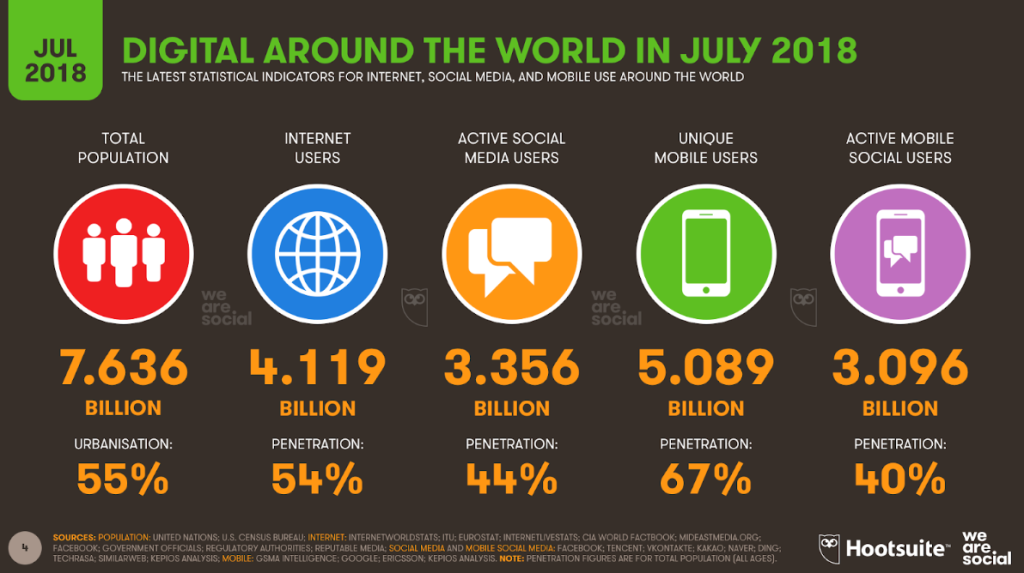 People visit social media multiple times per day to interact with their friends and catch up with the latest news. In the midst of this, social media users are also constantly being fed online ads and updates from their favorite brands.
For your medical practice, social media serves many functions. With it, you can:
i). Improve Your Brand's Authority:
By sharing regular health tips on social media, this increases your standing as an authority figure in your field. If you post regularly, people will start to trust you and look forward to your advice on various issues. And if they need to get treatment for a condition that you specialize in, guess where they'll go? To your practice.
ii). Share Your Website Content:
Social media platforms also offer a gateway to publicize your website content, which then helps attract more visitors to your website. In turn, these visitors can become leads and patients in the future.
iii). Increase Brand Awareness:
Sharing your popular web pages on social media also helps increase your brand awareness, because in most cases, when people need treatments, they'll likely consider a medical practice they already know before exploring other options. For example, look at Dr. Axe's Pinterest page. He is a well-known doctor who regularly shares health tips on his page. And as you can see, he has 412,000 followers and over 10 million monthly unique viewers.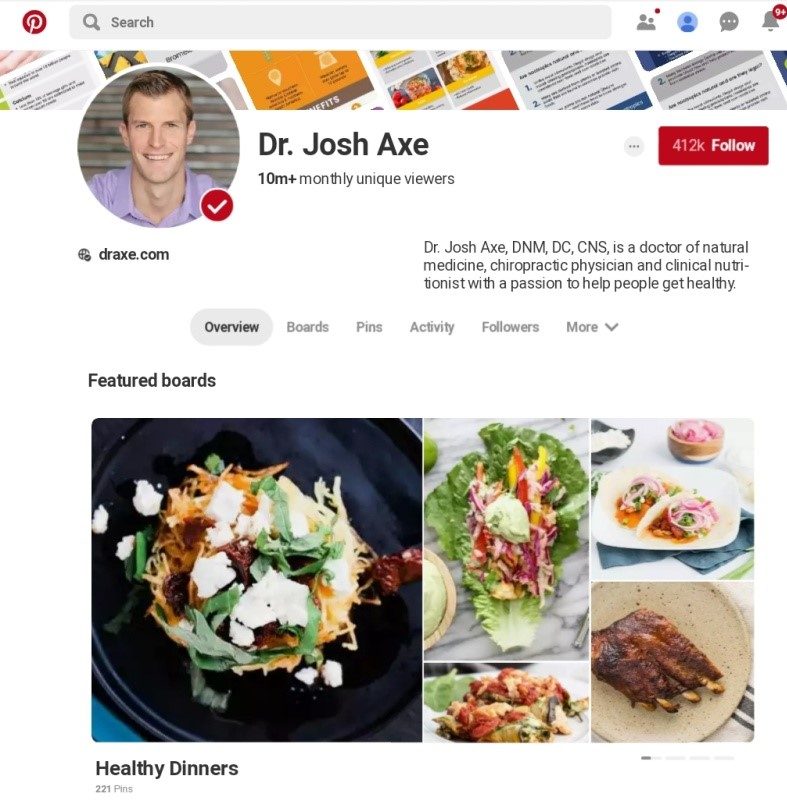 5. Use Pay-per-click (PPC) Advertising for Fast Results
Most of the organic content creation strategies that we've mentioned take time to see positive effects. Whether you're optimizing your content for search engines or building a reputation on social media, it can take months to see considerable results.
However, if you need to reach patients right now, pay-per-click advertising is one of your best options. The best search engine to try advertising on is Google, but you can also conduct PPC advertising on social media (Facebook tends to be the most popular option).
So, how do you get the best ROI out of your PPC ads?
i). Conduct Keyword Research
When using PPC ads, you're targeting specific keywords related to your business on the search engine. If you target the wrong keywords, you'll attract the wrong visitors, people who are less likely to become patients.
This is the reason why performing keyword research is a must—you want to pay for the keywords that potential patients are actually searching for. Otherwise, you're just wasting money.
When a potential patient needs treatment in your area, how do you figure out what keywords they're typing into search engines? The Google keyword planner is a helpful tool to find keyword opportunities. Two key metrics to check for is the search volume and cost per click (CPC). In most cases, higher CPC means your keyword is more valuable.
You can also find long-tail keywords that offer lower search volumes and CPC. Other tools you can use for your keyword research are SEMrush, Ahrefs, Majestic SEO, and Ubersuggest.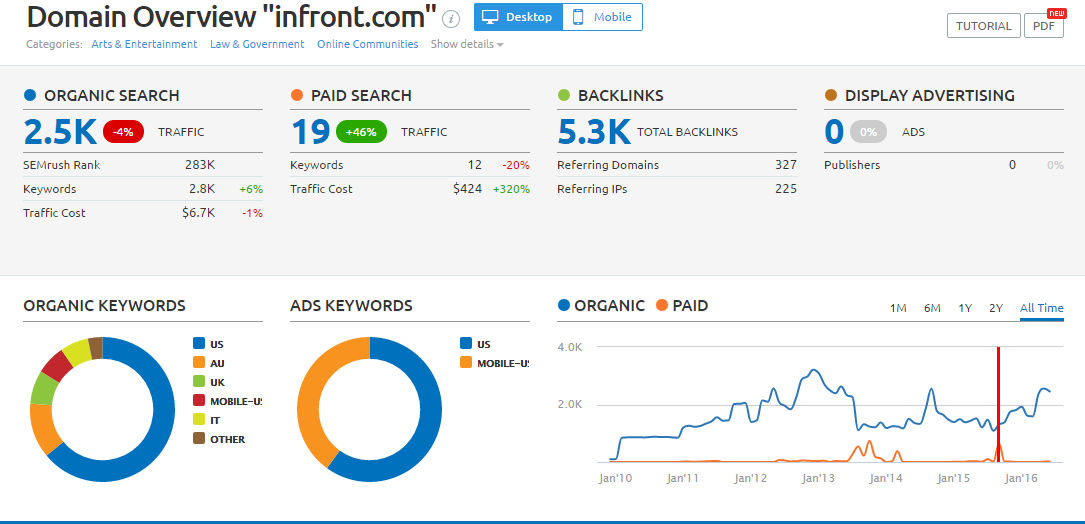 ii). Ensure Your PPC Ad is Consistent with Your Landing Page
When people click your ad, they want to see the offer that attracted them to your landing page. If they're not consistent, they'll bounce right off your page. When creating copy for your ad, the headline should also be the same as your landing page headline. For instance, if you've stated an offer such as a discount in your ad, then this should also be on your landing page.
Look at this PPC ad: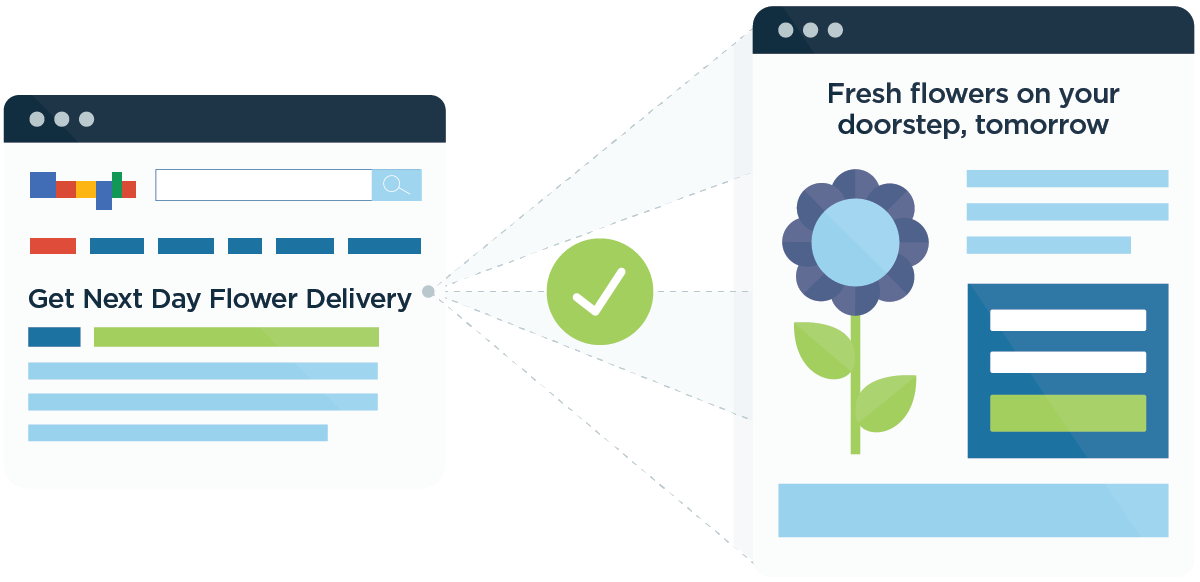 You'll see that the ad and landing page headline match and that the offer on the landing page is also the continuation of that of the ad.
iii). Use Remarketing Ads
You can also use remarketing to re-engage people who have visited your website before. It's normal for people to just browse your site on their first visit and not necessarily take action, but it is possible to bring these people back to your website with remarketing ads.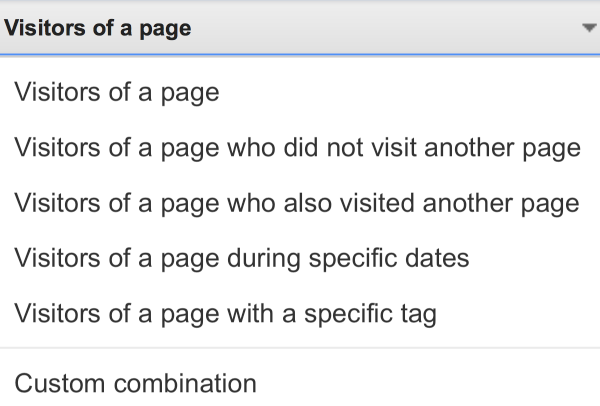 Your remarketing ad can be used to attract people who visit a specific page on your website. For example, you can retarget people who visit your consultation page but didn't book a consultation or take any kind of action.
For instance, Sierra Trading Post targeted visitors who viewed their product pages with related ads. They were able to achieve a 5X increase in conversions as a result.
6. Protect Your Brand's Reputation
What do your potential patients see when they Google your business? When they search for your business name or specialty, do they see positive or negative news?
It's important to manage your brand reputation online so that people don't get a distorted view of your medical practice or field. Some common activities to help manage your practice's reputation online include:
Finding mentions of your business online
Reply to patients on your social media pages
Reply to patients on your review pages
Reply to comments on your website
For example, see how Dr. Shoshany replies to reviews on his Google My Business page below. This helps him present a positive reputation to potential patients that are evaluating him.
Start Attracting More Patients to Your Medical Practice
Even great medical practices need great marketing to get the patients they deserve and help get people on the path to a better quality of life. Therefore, if you're putting a lot of effort and resources into improving your medical services, don't forget about marketing.
The only way your improved services will have positive effects is when you have patients to enjoy them. We hope that you'll use these digital marketing strategies to bring more patients to your medical practice and boost your ROI.