Now more than ever, people have a renewed focus on health and wellness, and as a result, many options for care have appeared. Patients are demanding better services to improve the quality of their lives.
Competition is fierce in many healthcare markets and if you continue to use traditional marketing techniques, the chances of growth are minimal. In addition, people have more access to information—thanks to search engines and social media.
As a result, healthcare marketing techniques are evolving quickly to adapt to their demands.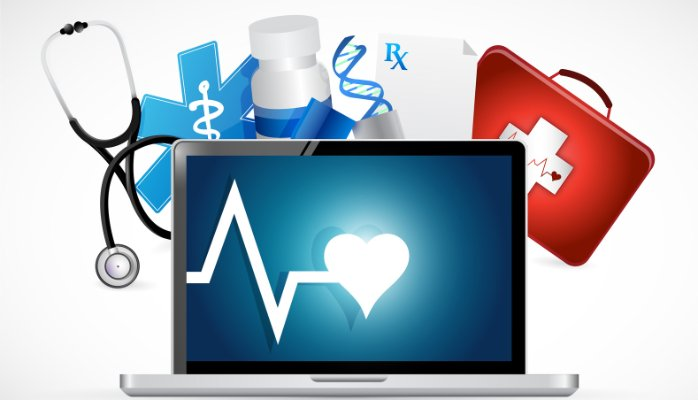 Want more patients or need help getting your healthcare marketing strategy up to speed? Cardinal Medical Marketing Company can help!
Websites like WebMD are providing people with reliable healthcare information. Concrete research based on years of clinical trials by medical experts about various ailments, their causes, symptoms, and treatments are now available online for free and are easy to find. People now conduct their own research before heading to the doctor.
In turn, more doctors are on call and consultation websites make sharing healthcare information more widespread. Video calls and live Skype chats have also made it easier to diagnose and prescribe medications to people in other parts of the world. And this is just the beginning.
Here are 12 medical marketing trends you need to watch in 2020:
1. Increase in Programmatic Display Buying
To be in line with the current times, many businesses and medical practices are buying advertising that uniquely targets the needs of specific patients at any given time. In programmatic buying, marketers use the right message at the right time to reach the right people.
They accomplish this by using a combination of different tactics such as retargeting ads, pay-per-click (PPC) ads, and social media advertising. However, programmatic advertising is the main umbrella that will drive healthcare buying in 2020.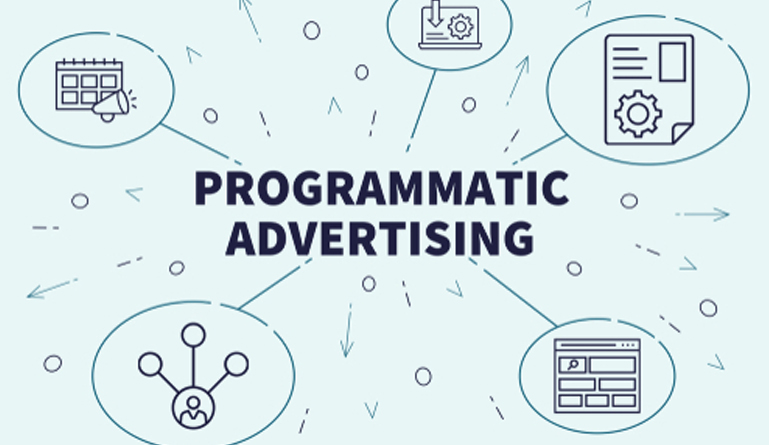 Many healthcare facilities will adopt this method, but it's important to do it right as medical practices are at risk of getting poor results if they fail to define their patient personas properly. The best doctors and medical practitioners will be able to succinctly identify their ideal patients and work their programmatic advertising around that target market.
Not sure what programmatic display advertising is? Check out our article, Beginner's Guide to Programmatic Display Advertising. 
2. Digital Video Consumption Increases
If you're a healthcare marketer and you're not using video to promote your practice, you are missing out. Videos are driving serious engagement today. Many people enjoy watching videos over reading articles. A report released by HubSpot shows that about 45% of people spend more than one hour a day watching videos.
On top of that, 39% of potential patients call to make an appointment after watching a video on a healthcare topic.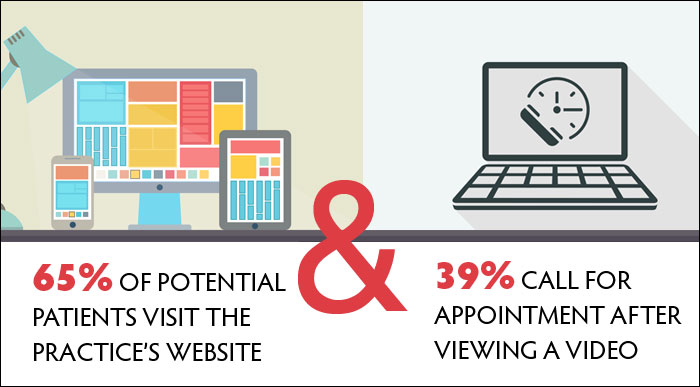 When creating a video, make sure that it is engaging—yet concise, relevant to the target audience, and professional. We recommend investing in quality videography equipment or working with a professional.
In addition to using the right equipment, here are some other tips to help you create better videos for your healthcare practice:
a). Tell Your Story: When choosing a healthcare provider, consumers want assurance that they can trust the provider. You can enhance your credibility and engage potential audiences through the power of story. When creating video content, look for unique angles or perspectives.  What makes your practice unique? How have you transformed patient's lives?
People are more likely to respond to videos from patients and doctors that seem relatable, informative, and authentic.
b). Show Empathy: When people are struggling with serious medical issues, it's important to be empathetic. Your video should show positive emotions, which will help strengthen the relationship between potential patients and your medical practice. Develop content that triggers positive memories to increase their level of trust.
c). Educate: In the healthcare industry, you can't just make a video for the sake of entertainment. One of the main goals of your video should be to educate. Discuss medical conditions in terms they can understand, review treatment options and considerations, and don't forgot to inform them of the different services that are offered in your facility.
d). Build Trust: Patients feel more comfortable visiting a trustworthy healthcare institution. They want a professional institute that has great reviews and a solid reputation. They don't want to visit an unknown hospital and then go home and experience additional medical issues.
Use videos to assure patients of their safety by showing what measures you have put in place to ensure a high-quality experience, such as accreditations, inspections, etc. This will increase their trust when visiting your institution.
e). Create a Destination: You want your video to reach as many people as possible so you must create content that viewers feel compelled to share. Professional doesn't have to mean boring. When you create great content, people will start to look forward to what you publish next. And if it's engaging and helpful to them, they may share it with their families and friends, thus increasing your brand's visibility online.
For example, one idea is to create videos that share heart-healthy recipes. An increasing number of people are aware of cardiac risks and want to live a healthy lifestyle; these viewers will want to watch and share content with others who are focused on improving their lifestyles.
3 . Market Competition Increases and Becomes More Sophisticated
Consolidation among hospitals is leading to a rise in competition. In recent years, there have been various mergers and acquisitions. A good example is Aetna & CVS Pharmacy, as reported by Adweek: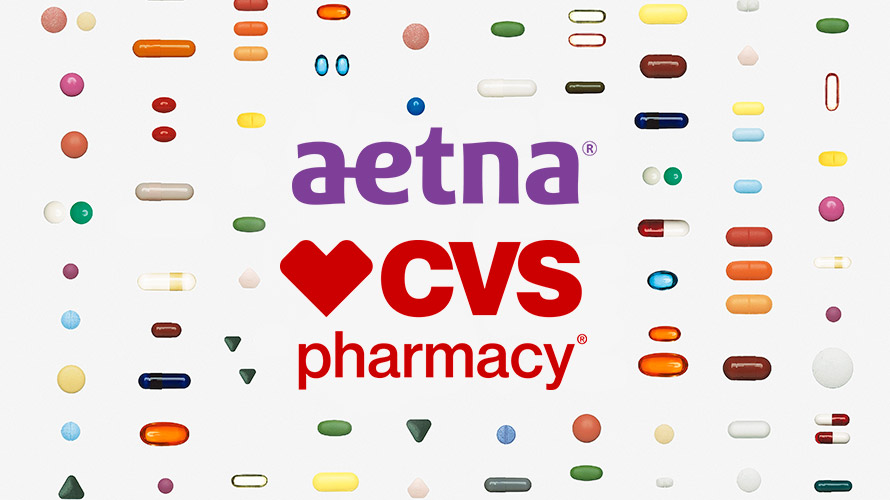 Different healthcare facilities are adopting new strategies to keep up with the competition, which means that the healthcare facilities that are not acting now will get left behind. As these healthcare facilities continue to implement new and innovative digital marketing strategies, we are likely going to see more sophisticated marketing techniques in 2020.
4. Patients Self-Refer Beyond Google
Google has become a reliable platform for many patients and allows them to self-refer. They're able to search for specific medical specialists and can easily find doctors within their vicinity.
Healthcare content giant WebMD helps patients self-refer, and their recent acquisition of vitals.com allows them to do this more easily now. Visitors head to these websites seeking information on available providers and to read reviews.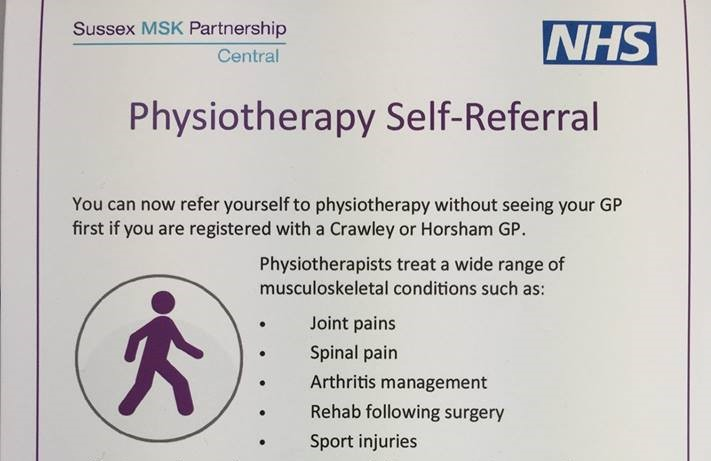 Doctors can create an enhanced WebMD profile and advertise themselves in order to get noticed by WebMD's users. Once you create a profile, you're also able to promote your practice and get a higher rating.
However, doctors and healthcare professionals should also pay attention to Healthgrades.com and RateMDs, as those are also two trusted sites that patients go to for reviews. When you neglect these websites, you're missing a big opportunity to reach potential patients. Absent profiles and reviews can negatively impact consumers' perception of your practice. They may question your credentials, reputation, and determine that you're practice isn't worth the risk.
5. High-quality Healthcare Content Publication on Blogs Increases
In the past, it has been difficult for many healthcare providers to run successful blogs. Many healthcare providers didn't understand the technical process involved in setting up a blog, creating content, and promoting it, nor did they have time to learn it. This isn't the case anymore as technology continues to make learning (about anything) more accessible. Website content management systems are also improving and becoming more intuitive to use.
If healthcare providers want to attract more patients, it's imperative that they develop high-quality content on their website. When people get sick, they go online to figure out what might be the problem. They search for their symptoms and then try to figure out a solution, which often includes a visit to a doctor.
Smart and innovative healthcare providers know this and are starting to invest in their blogs and create credible information about their services. Physicians are also starting to use blogs and other publishing platforms to share information on specific diagnoses and how to treat and prevent different medical conditions.
You can enhance your credibility by publishing knowledgable, helpful articles. This will help you attract new patients to your medical facility. Implementing pop-ups in these blogs also gently nudges people towards the healthcare center. We'll start to see many more medical institutes marketing their services using blogs in 2020 and beyond.
6. Embrace of Social Media 
Social media has become a powerful tool, building a worldwide community of millions of people. About 90.4% of millennials, 48.2% of baby boomers, and 77.5% of Gen Xers use social media platforms. In 2020, more doctors will use social media to communicate with potential patients.
Social media shouldn't be feared, instead, it should be embraced and used as an educational tool.
Too often, unfounded medical claims and advice circulate on social media. People believe what celebrities and non-medical professionals claim on their YouTube channels. But doctors can combat this by also using social media to share factual information and to inform the public of important health issues. This positions them as a valuable source of information and strengthens your relationship with patients.
Social media can also be used to share information on ground-breaking medical treatment and technologies. This will demonstrate that your practice is on the cutting-edge of new research and attract patients who are seeking the latest treatments.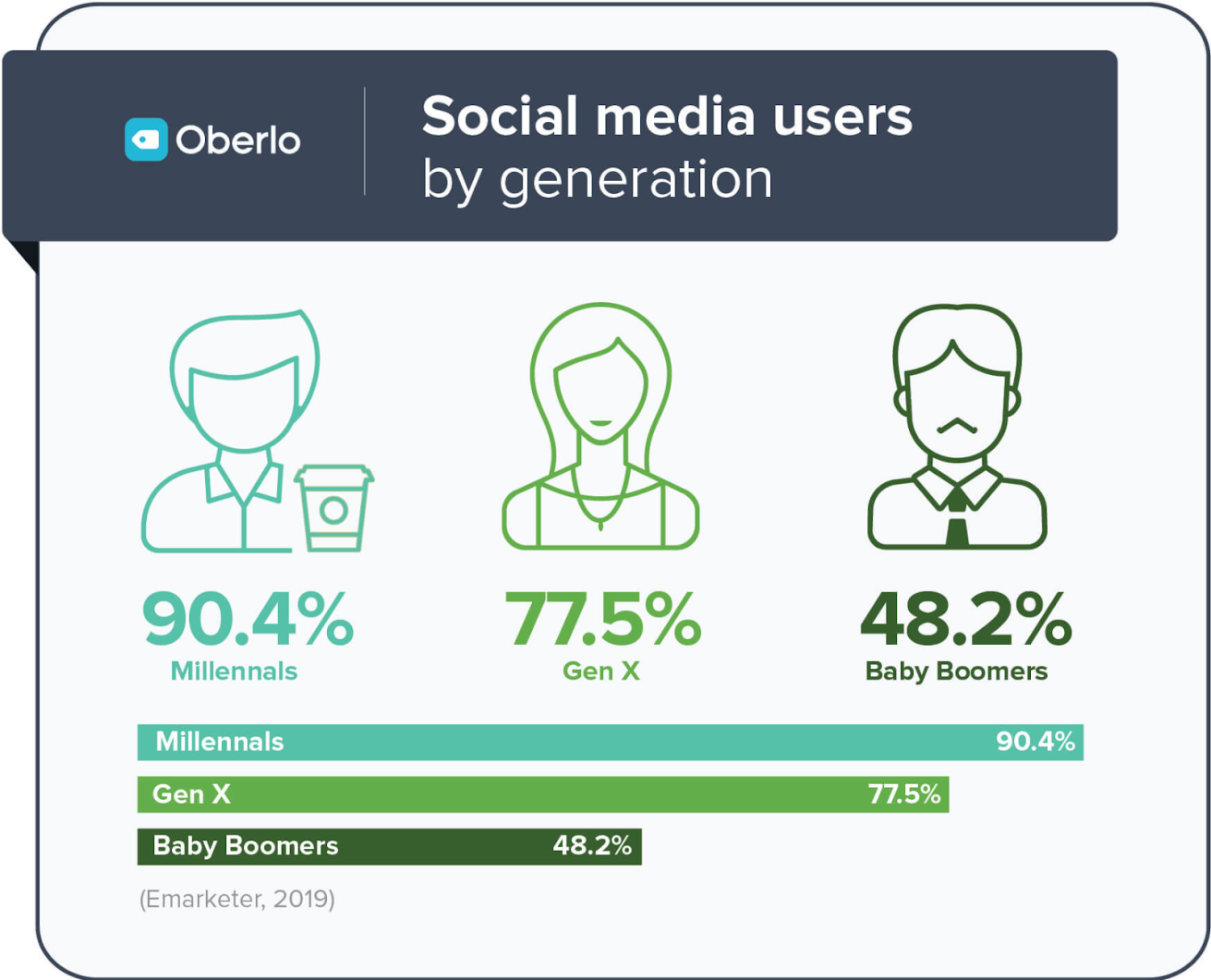 Need to get your medical practice on social media but don't know where to start? Let Cardinal Healthcare Marketing Agency help!
In addition to spreading information, social media can be a place of community. Many people turn to Facebook Groups or Instagram hashtags to connect with others who are experiencing the same problem. Healthcare providers should consider how they can support these networks and inform their patients of their existence. These channels and groups can be especially valuable for patients who suffer from chronic illnesses.
7. Patient Have More Access to Information
Patients want convenience and information immediately. Unlike in the past where people could only visit a local hospital, they now have choices on the care they can receive. Now, more than ever, patients are concerned about getting great service at a reasonable price.
Google, other search engines, and social media networks are now an integral part of how people find healthcare solutions. In many cases before selecting a hospital or clinic to visit, people get referrals from friends and social media. They also read customer reviews online.
A negative review can discourage potential patients and be detrimental to business. Healthcare providers know this and are implementing programs to improve the patient experience. From their website to the waiting room, forward-thinking healthcare providers are seeking ways to optimize processes, using new appointment booking technologies, EHR software solutions, and voice-powered technologies.
Providers are also increasing employee training that emphasizes the importance of customer satisfaction.
8. Increase in Facebook Ad Rates
Facebook is a powerful marketing tool for many healthcare providers as it has over two billion active users.
Many companies are aware of this and have been increasing their ad spend in order to reach more consumers on Facebook. In this pie chart below, Marketing Prof's data show that companies are investing up to 75% of their budget on Facebook ads: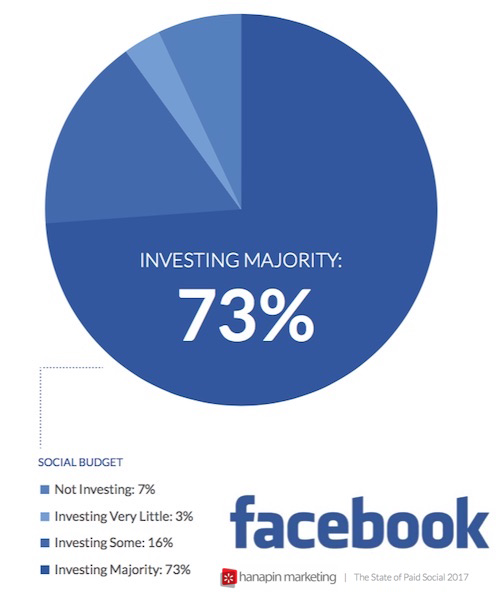 As more organizations continue using Facebook to advertise their hospitals and clinics, the ad rates are likely to increase. So if you have a healthcare facility and have not been using Facebook ads yet, you might want to get started now before the ad rates skyrocket.
9. Reputation Management is a Priority
Negative reviews can really damage your health organization as it reflects poorly on the business's management and will affect the trust levels of those reading the reviews. They are powerful for healthcare institutions, so it's best to monitor, address, and try to do all you can to avoid negative ones.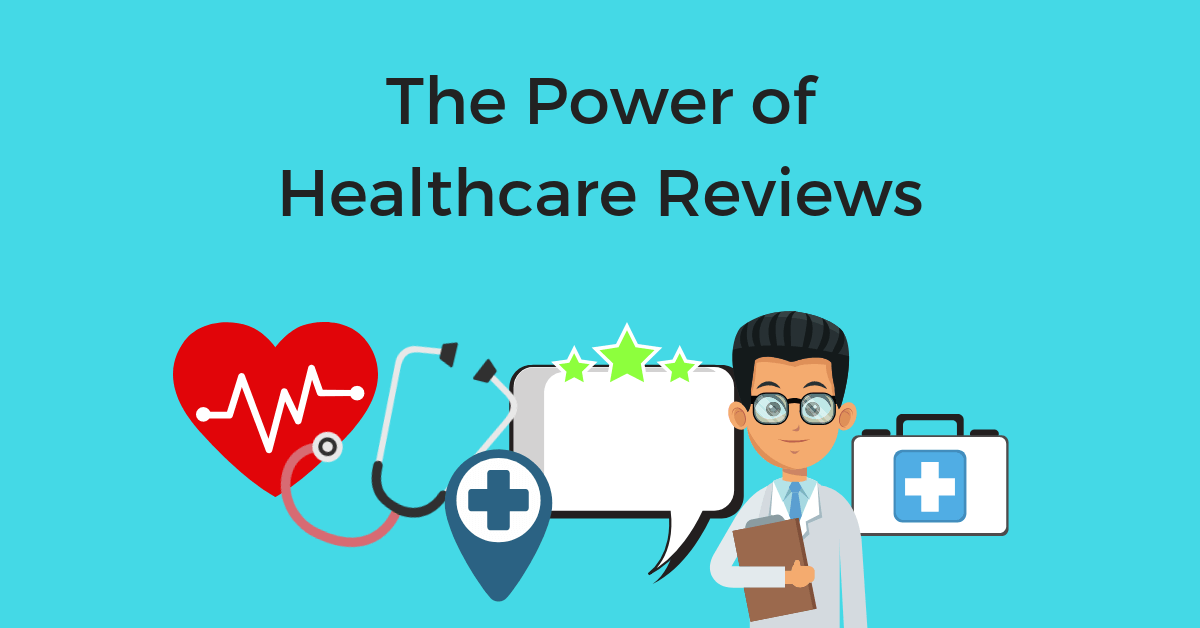 Some of the issues that bring negative reviews occur during the billing process because people often don't understand how co-insurance, premiums, and co-pays work.
When they receive a huge bill, it might taint their perception of the company regardless of the services they received. Therefore in 2020, there's a major push for healthcare professionals to work harder to enlighten their customers on the billing system. Don't try to hide information; consumers demand transparency. It'll benefit your practice in the long run if you can communicate billing information clearly and answer patients' questions in a positive manner.
10. Search Engine Optimization More Important Than Ever
Healthcare institutions are dedicating a lot of effort into improving their organic search results rankings. Many have increased their focus and investment to improve visibility in local listings, through tactics such as SEO.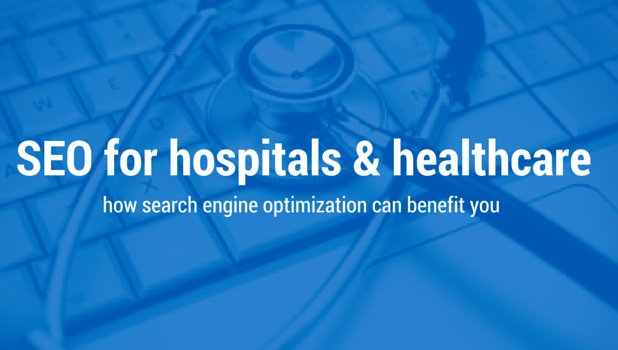 This year and going forward, it's important to stay ahead of the competition by optimizing your healthcare website for various keywords that your target audience uses. It's also important to acquire inbound links from trusted health publications in your industry. This will help you improve your page rank and build your credibility at the same time.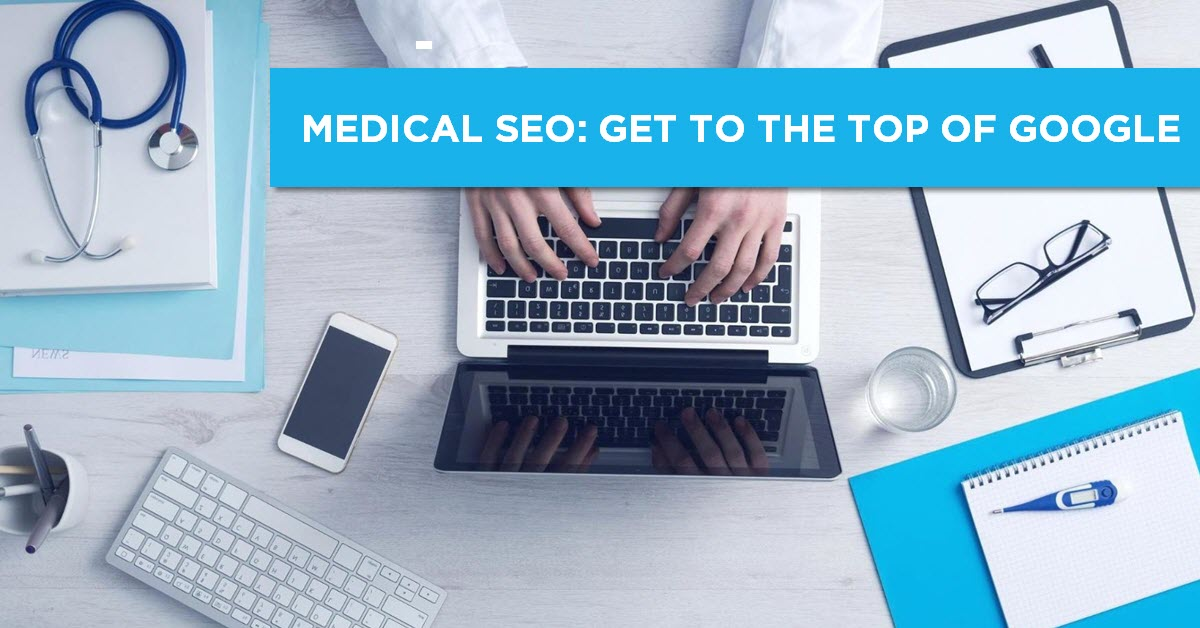 If you need help with this, it's a good idea to hire a healthcare SEO company to assist you.
11. Investments Increase in New Electronic Tools
Traditionally, healthcare facilities display information on their websites such as visiting hours, doctor bios, and the type of services they offer.
In 2020, we may notice healthcare websites having e-visit, e-chat, and the ability to pay bills all online. There's also an increase in patient-driven online scheduling and EMRS (Electronic Medical Recorder Systems) options. For instance, here's an example from Lowe and Evander, P.A.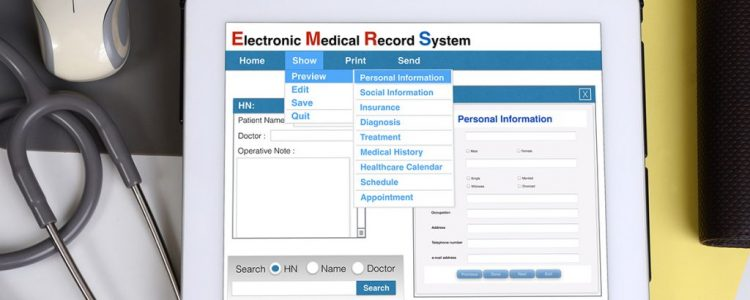 An EMRS is essential since it can provide the patient with useful information in real-time. It contains graphs that help patients keep track of their progress by comparing their blood tests in the last few months. The system also allows patients to be able to renew their prescriptions online.
Even if you're not ready to implement these innovative online systems, it's a good idea to monitor these changes. Once they've been tested and proven successful, considering adopting them at your facility. The use of this technology ensures your optimizing the patient experience.
12. Telemedicine Grows
Many healthcare facilities are also using telemedicine, which is great because it helps patients get access to medical assistance from the comfort of their home. This is especially important to those that have mobility issues.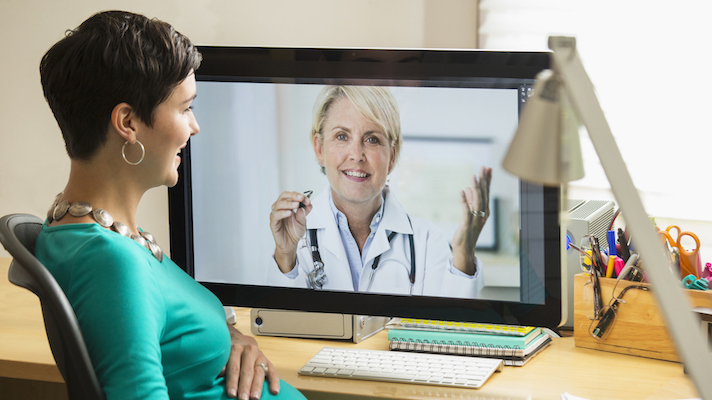 Telemedicine allows patients to get quality care and increase the level of engagement between the doctor and the patient. If needed, patients are able to easily access different specialists. Doctors can identify early signs of sickness and treat it earlier. They're also able to easily follow up with the patient to ensure that they're on the right track towards a healthier lifestyle.
When deciding on whether you will implement telemedicine or not, remember that it involves technical training and purchasing the right equipment. It can be costly to implement and should be considered carefully.
Conclusion
Times are changing rapidly and patients now have easier access to information. It's now easier than ever to review different health facilities and have the tools necessary to decide on the right doctor. Websites like WebMD have also made the continuum of care more accessible, realizing that the main concern of a modern patient is to get quality service at a reasonable price.
Hospitals are doing all they can to ensure that their customers are satisfied and as time goes by, competition in the healthcare sector will continue to increase. Hopefully, that will lead to more sophisticated marketing techniques.
Do you want to attract new patients to your healthcare facility? If so, our medical marketing team at Cardinal Digital Marketing can help. Contact us today!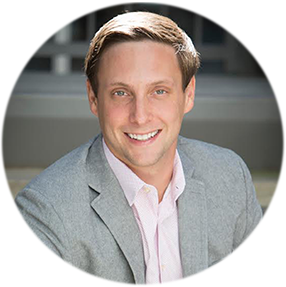 Alex Membrillo
Founder and CEO
Alex Membrillo is the CEO of Cardinal, a digital marketing agency focused on growing multi location companies. His work as CEO of Cardinal has recently earned him the honor of being selected as a member of the 2018 Top 40 Under 40 list by Georgia State University as well as 2015 and 2016 Top 20 Entrepreneur of metro Atlanta by TiE Atlanta, Atlanta Business Chronicle's 2016 Small Business Person of the Year,and the Digital Marketer of the Year by Technology Association of Georgia (TAG).