Investing in pay-per-click (PPC) advertising is a great way to generate leads for your company. If you're able to create persuasive ads that connect with your target audience, you'll see impressive results.
But creating effective PPC ads is not quite as easy as it seems; it requires in-depth knowledge of your target audience and what motivates them. This is where it may be beneficial to enlist the help of a PPC advertising agency.
If you want to develop profitable advertising campaigns, you need to know the basics. In this article, we share 13 PPC best practices that we've discovered that can help maximize performance and drive quality leads. Let's get started.
1.   Staying Updated on Recent Innovations
Technology advances every day and this is certainly true in the world of digital PPC advertising. If you want to connect with your target audience, you must stay on top of these trends.
Google Ads, for example, allows you to create PPC ads that are displayed on both search results and publishers' websites that are associated with the popular search engine. Therefore, whether you're advertising on the search or display networks, staying up-to-date on Google's recent innovations will keep you ahead of your competition.
Here's an example of a display ad on other websites: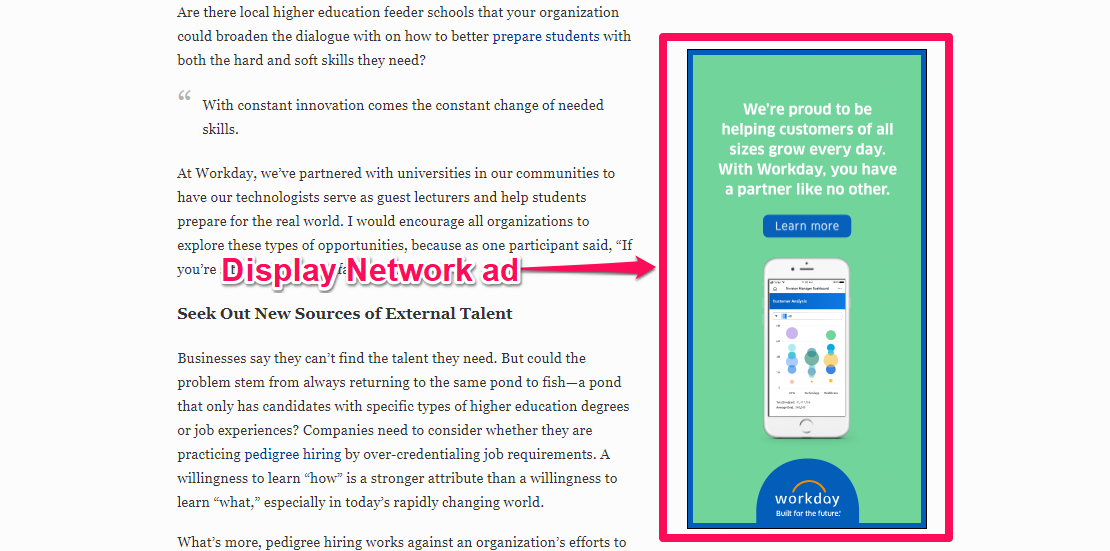 Google Ads have evolved a lot in the past 5 years. They have updated their algorithm for ranking search ads, thus creating new ways of connecting relevant advertisements to Internet users.
If you want your advertising campaign to reach as many people as possible, it is important to stay updated on all the changes that occur in these applications. Spend time on Google Advertiser community platforms and learn all you can from industry websites. You should also monitor what your competitors are doing.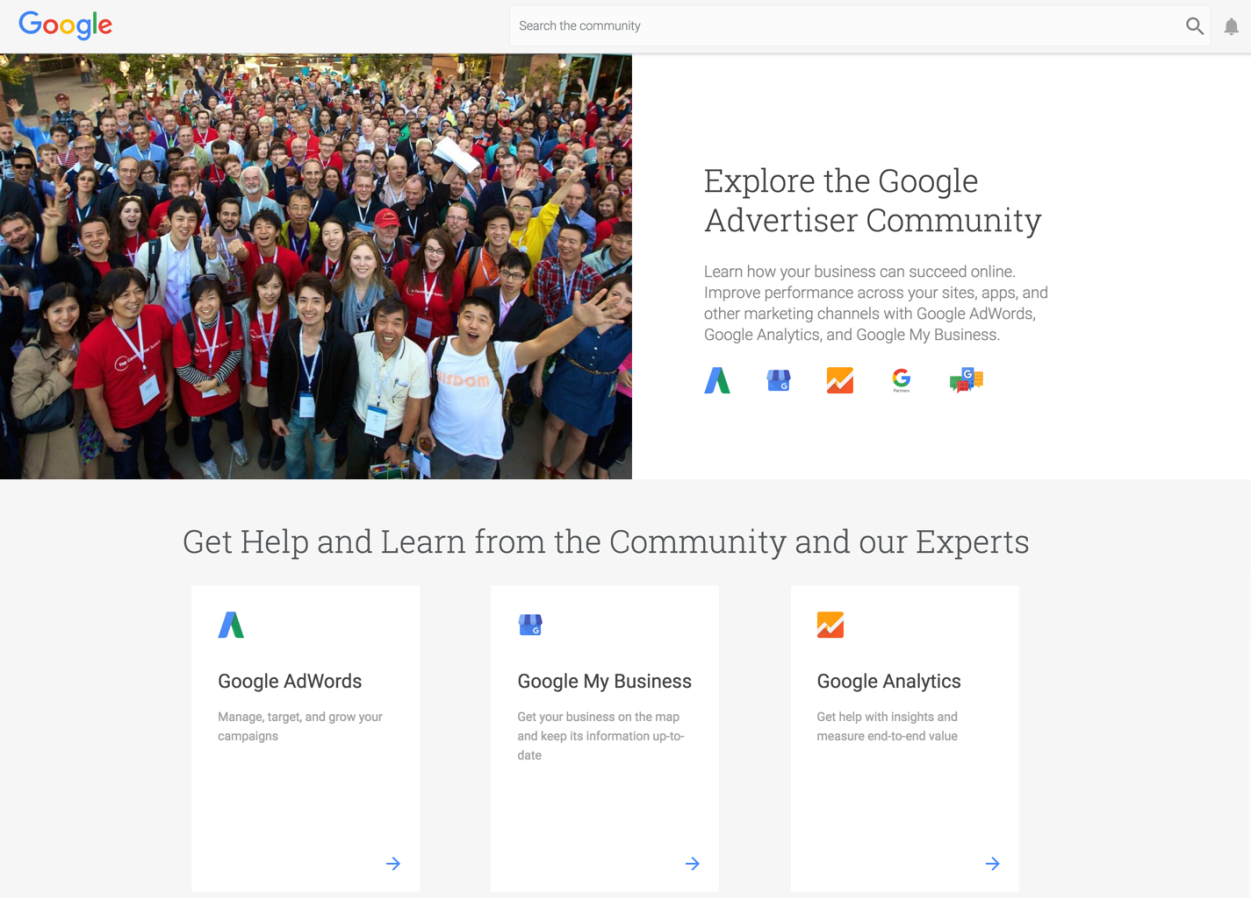 You should adapt to these changes quickly and format your PPC ads so they can remain relevant in the search and display networks.
Cardinal PPC Agency always stays up to date on Google's latest changes. Our PPC experts can help you create effective—and profitable—advertising campaigns.
2.   Know What Your Target Audience Wants
To be effective, PPC ads must be targeted to a specific audience. You must be able to identify the people most likely to buy your product or service. Otherwise, you're just taking a shot in the dark.
The first thing to consider when creating a PPC ad campaign is to identify the need or problem that your audience has and how your product or service can help them. With that information, you can write persuasive copy that will convince them to consider your product or service.
Here's a Google ad targeted at people dealing with acne. Note that it's a smaller, more niche audience target compared to someone just searching for a broad term like 'skincare'.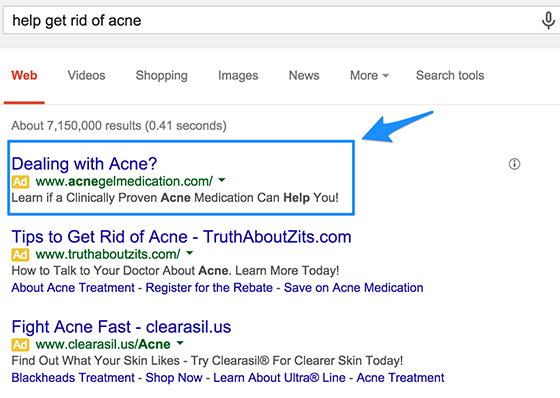 The best way to get people's attention is to let them know that your company understands their problems and that you know how to solve them. Connect with your customers by placing yourself in their position and think about the problems they wish to solve.
3.   Retargeting by Keywords
Keep in mind that most users who visit a website that they found through a PPC ad don't end up buying the product or service offered by the company right away. This isn't something to worry about. It's common for the buyer to take many steps before they make a purchase decision.
The fact that they visited your landing page or website is an indication that they're interested in your offer. If you use retargeting methods, you can continually keep your product or service top of mind. Here's an example of a retargeted ad on the MSN website: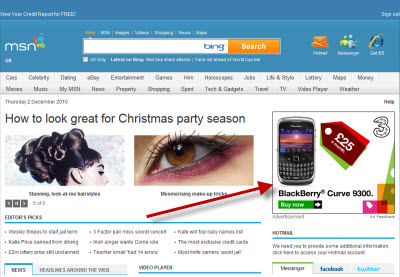 If you're using a pixel or code to track website visitors, then you have collected relevant information about the user's intention (especially when they click on your PPC ad). Here's an illustrated guide of how retargeting works.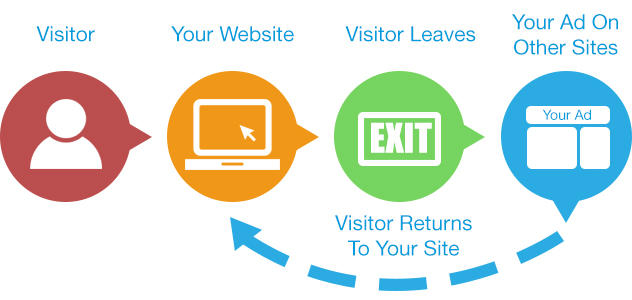 With retargeting, you try to keep the same prospects engaged using similar ads and deals. Every time you interact with them in the future, you want to motivate your visitors to take the step that they didn't take when they first interacted with your ad, landing page, or product.
For example, a user will search for a specific keyword, see your ad and click on it, and then visit your web page. However, they don't buy the product at that time. The next day, they see another ad when they search for a similar keyword. This will capture the user's attention again. Since they have already seen your brand before, they'll start to subconsciously relate your brand with the solution they're seeking.
This strategy is effective, but it takes time for it to work. In the end, though it offers very good results.
4.   Determine How Much Money You're Going to Spend
Before you even start, determine how much money you will spend for each click on your PPC ad. This helps you keep a daily budget, the position of your ad on search networks, and how many impressions you'll drive from third-party websites.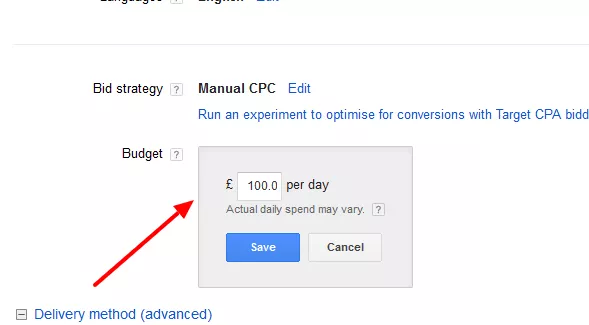 For example, Google uses this as one of the factors that determine the order of the ads on various web pages, as well as their priority and the type of pages where they can appear.
Carefully evaluate your investment in this, considering factors such as what your company's objective is, how important it is, what your competition is, and the audience in which the ad is directed to, among other things.
Depending on how much time you're willing to invest to put in the research, you can determine how much money to spend and realize your potential earning for each ad.
If you need some extra help in putting in the research to develop quality ads drive clicks, Cardinal PPC Services is there for you.
5.   Use Appropriate Language
When publishing a PPC ad, you want to be sure that it will attract as many people as possible, but that won't happen without using the right words.
We don't just refer to the keywords, we also want to consider the language that is used to complement these keywords. Above all, personalize the ads to appeal to users.
Check out how ABC Bank personalized their bank by using the word "your" in the copy: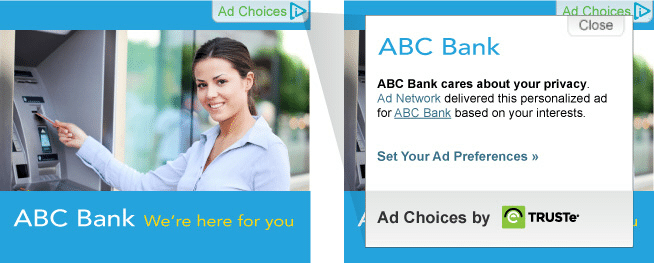 Yes, using words like "you" or "your" or talking directly to your users in the second person creates a sense of importance and makes it easier to relate to the product or service you intend to sell (all accompanied by a friendly language and tone).
Create phrases that are memorable, ones that aren't boring and generate some emotion. Concentrate on the problem that the user wants to solve and state clearly how you can help.
6.   Search New Audiences
On platforms like Google Ads or Facebook, you can aim your PPC ads at a specific group of people. It's a sure way to get significant results.
However, you should not limit yourself to this audience. Maybe there are other groups of people who are interested in getting your product or services as well.
For example, if you're selling a computer accessory in your PPC ad, don't just target the Computers & Electronics audience, maybe pay attention to the Internet & Telecom audience since they have a lot in common.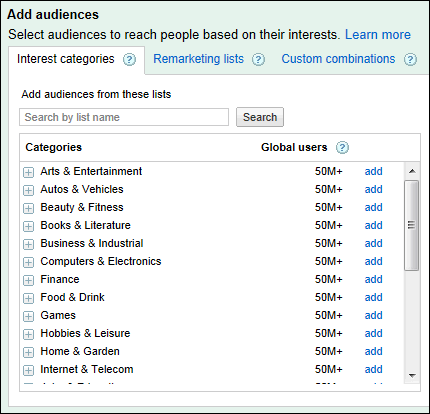 Targeting a lookalike audience or custom audience is a popular practice in Facebook advertising, Google also has something similar. Both platforms give you the chance to reach a group of people who share some characteristics and preferences.
For these new audiences, you may have to make some changes in your PPC ad so that it fits a little better with the user's intention, but doing this will give you good results.
7.   Quality Score
Google uses what's called the Quality Score to gauge the overall quality and effectiveness of an ad campaign. It does this by assigning each PPC ad a score depending on certain characteristics it has in order to establish its priority level.
So, it is in your best interest to know how the quality score of your ad is calculated so you can create an ad that fits with all the requirements that Google has to prioritize your campaign.
Everything from your keywords to ad copy to the landing page to user experience affects your quality score.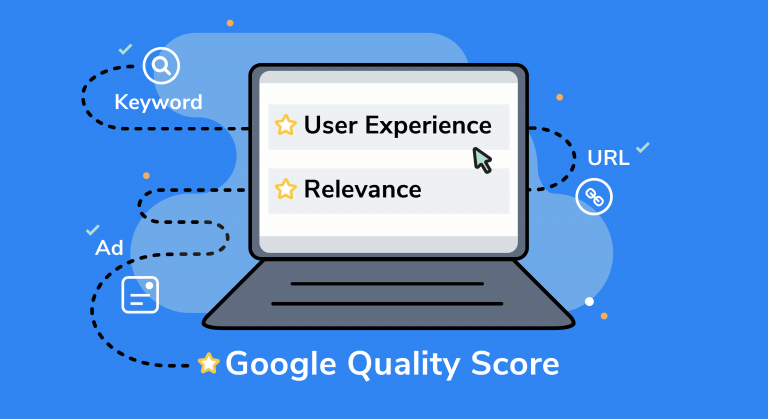 Google considers these 3 factors in creating a quality score:
The use of specific keywords for each audience.
The rate of clicks expected per ad.
The quality of the page that sells the product.
It's also important to note that Google provides each company with a summary of all the factors that influence its quality score, so that PPC ads can be improved based on this diagnosis.
8.   Use Numbers to Convince Users
Most users on the internet need a good reason to enter a page that comes from an advertisement.
Therefore, if you want your campaign to be successful then you must make the ad worth the click. Using credible data or statistics in your ad copy helps.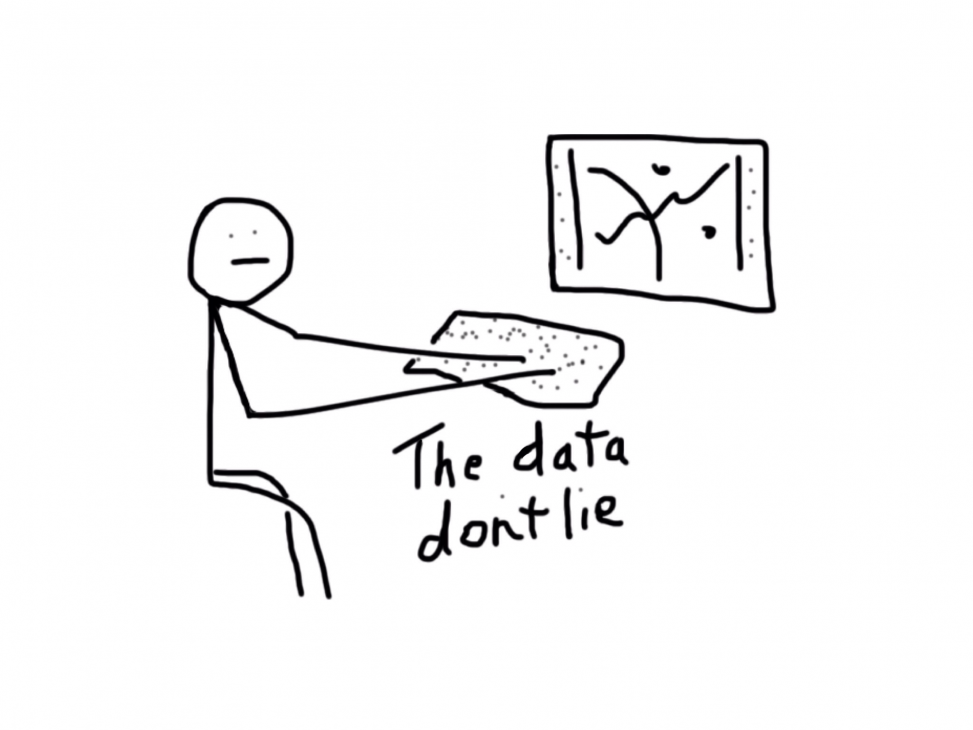 When you eliminate doubts or objections directly in your PPC ad copy, you're more likely to persuade people and convert them into a lead. That's why it's a good idea to incorporate statistics in your PPC ad campaign copy.
Using statistics in your ad is an effective method to convince people that your product or service works, or that there's a need for it. It has been proven that most people believe the statistics they read, so why not use it in your PPC ad to increase conversions?
Here's an example of Wrike using statistics in its Facebook ad campaign to draw customer's attention and increase conversions: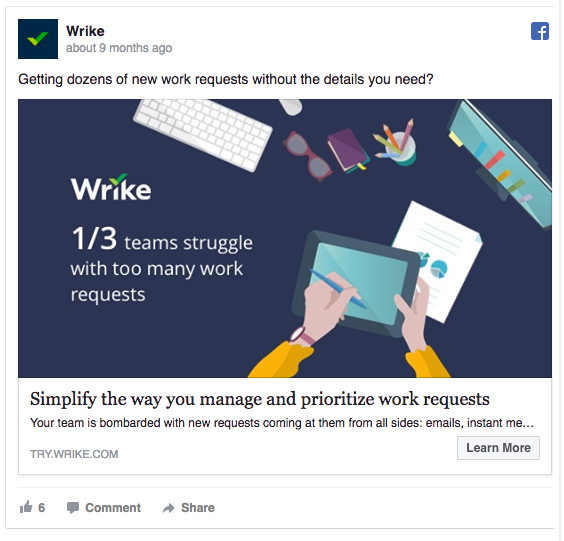 9.   Don't Be Afraid to Use Emojis
Believe it or not, the use of emojis in PPC advertisements is gaining ground and getting more popular in the online advertising space.
The use of emojis in advertising is becoming more common given that more people are searching on smartphones than those using desktop computers. Klient Boost uses emojis in its advertising campaign, like in this example: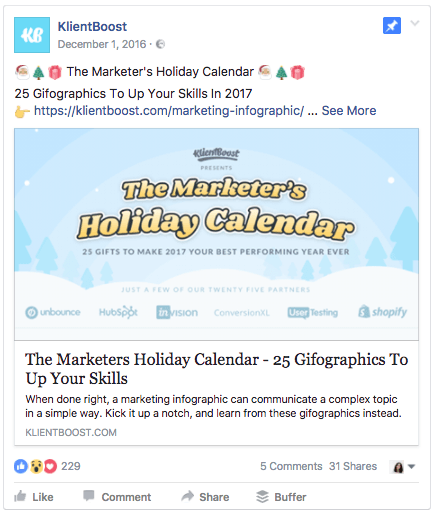 Emojis can stimulate potential clients in unexpected ways, capturing their attention and communicating the message in a creative and interesting fashion. But it's also a resource that can easily be abused.
Evaluate the advertising campaigns of companies that use emojis to help you understand what works and doesn't when including these cartoon-like objects in your PPC ads. Do emojis increase conversion rates? Well, the latest data shows that it does. Here's proof:
LeadsBridge, a marketing and advertising automation suite utilized emoticons in its recent Facebook ads and the results were huge. Sources show that it increased conversions by 2,000%.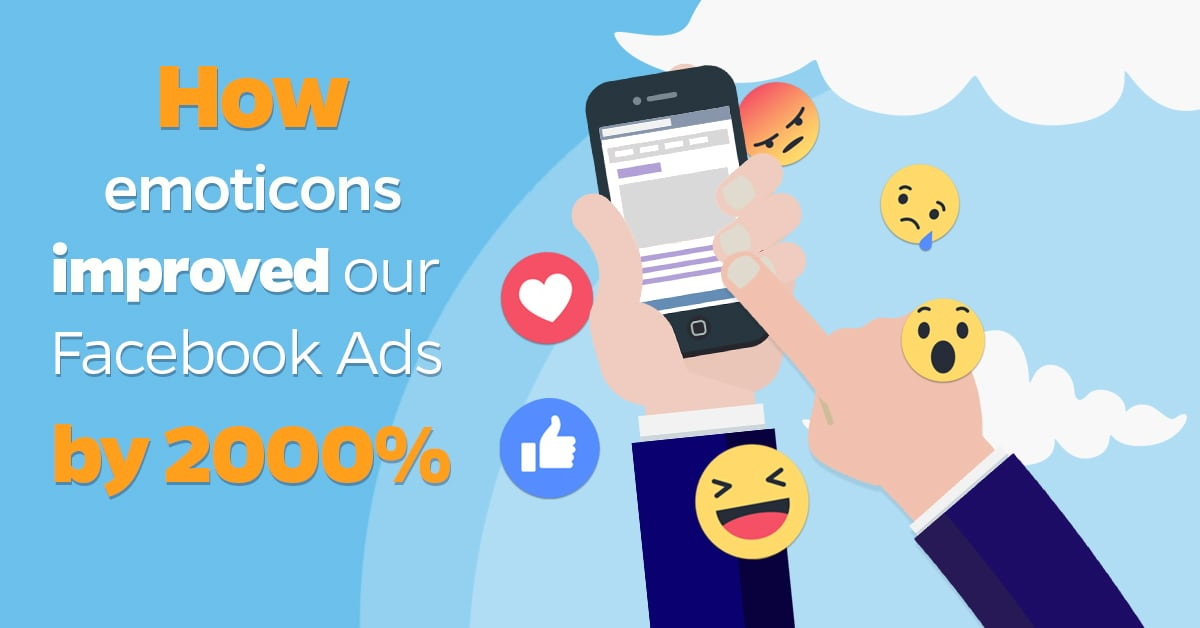 10.  Monitor Your Ads
A successful advertising campaign should make use of different ads, each one aimed at a group of different people. In other words, they should each have certain characteristics.
Each of these ads gets a different reaction in the users and you'll find that some will be very successful while others will not receive as many visits.
It's important to evaluate these users' reactions so you can constantly update your ads to ensure that the most people enter your website.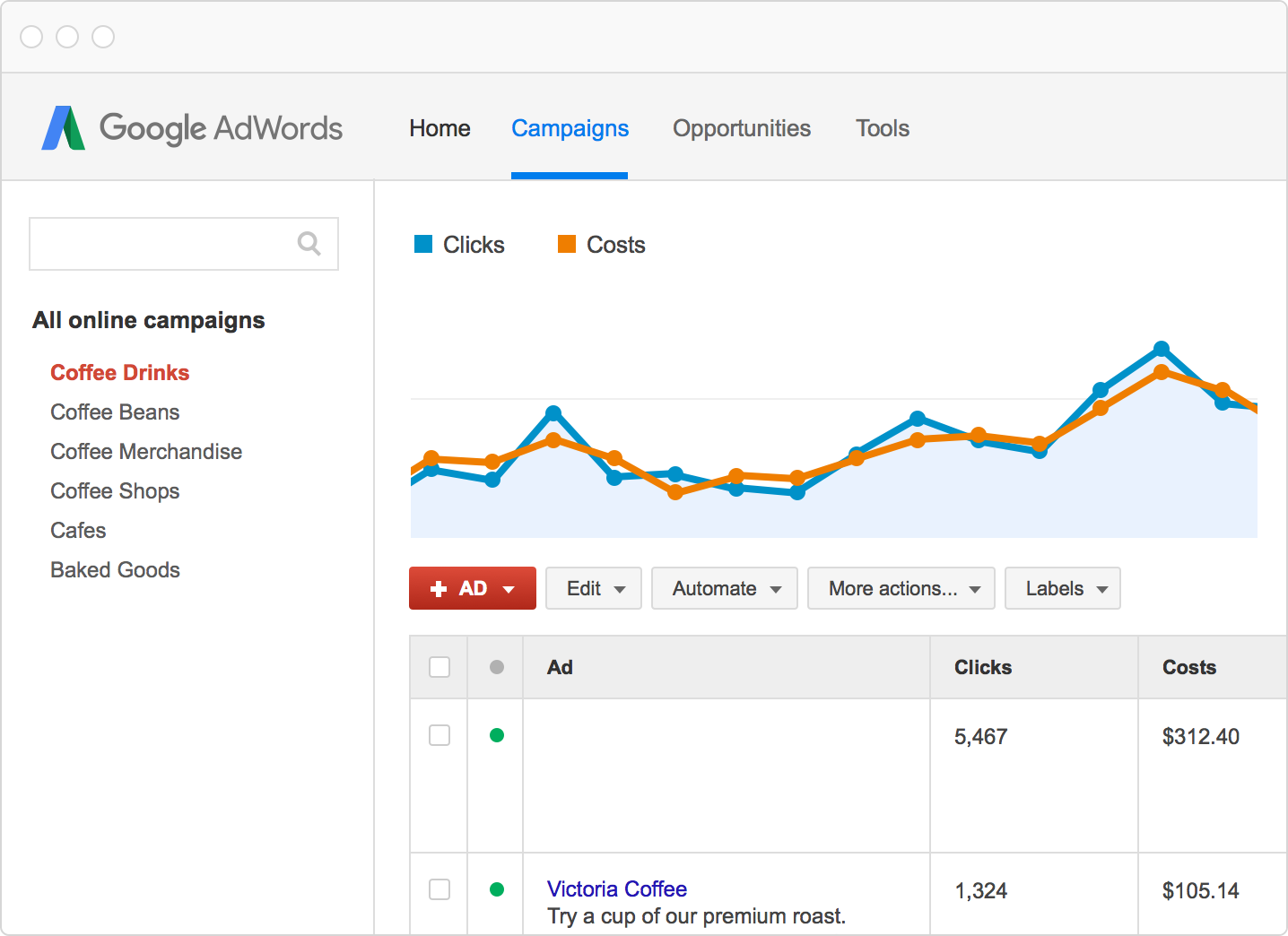 Tools like Google Analytics allow you to have a general idea of ​​which features of your ad are not performing as great, and with this information, you can make your campaign much more efficient.
Analyze the information according to the context and determine an appropriate course of action based on what you find.
11.  Utilize Creative and Unique Ads
The world of marketing is full of people constantly producing innovative ideas, so you cannot afford to be left behind. There's so much competition online because every day new businesses and websites are being launched. And some of these new ventures will offer improved and high-quality products to the same audience you're advertising to.
The difference between getting customers or not is in the efficiency of your advertising campaign.
If you design various creatives and ads for different audiences, you will be able to capture the user's attention faster. Ad copy that's memorable, impactful, and persuasive will give you an edge over your competitors.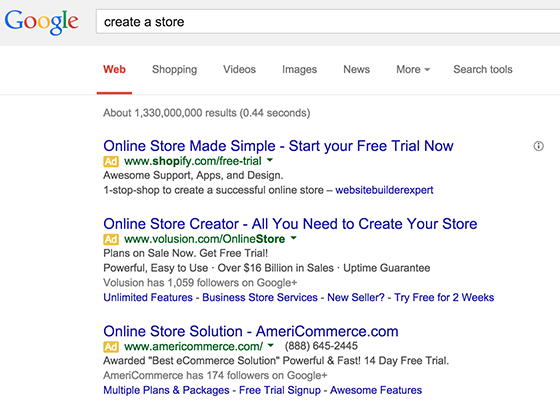 Whether you use an ad with text, images, or videos, find a way to get the attention of the audience your ad is targeting.
12.  Consider Ads for All Devices
Technologies are advancing and new devices appear every day that aim to improve the quality of life of people around the world.
That being the case, your advertising campaign should be aimed at your prospects and customers, irrespective of the device they're browsing the web with.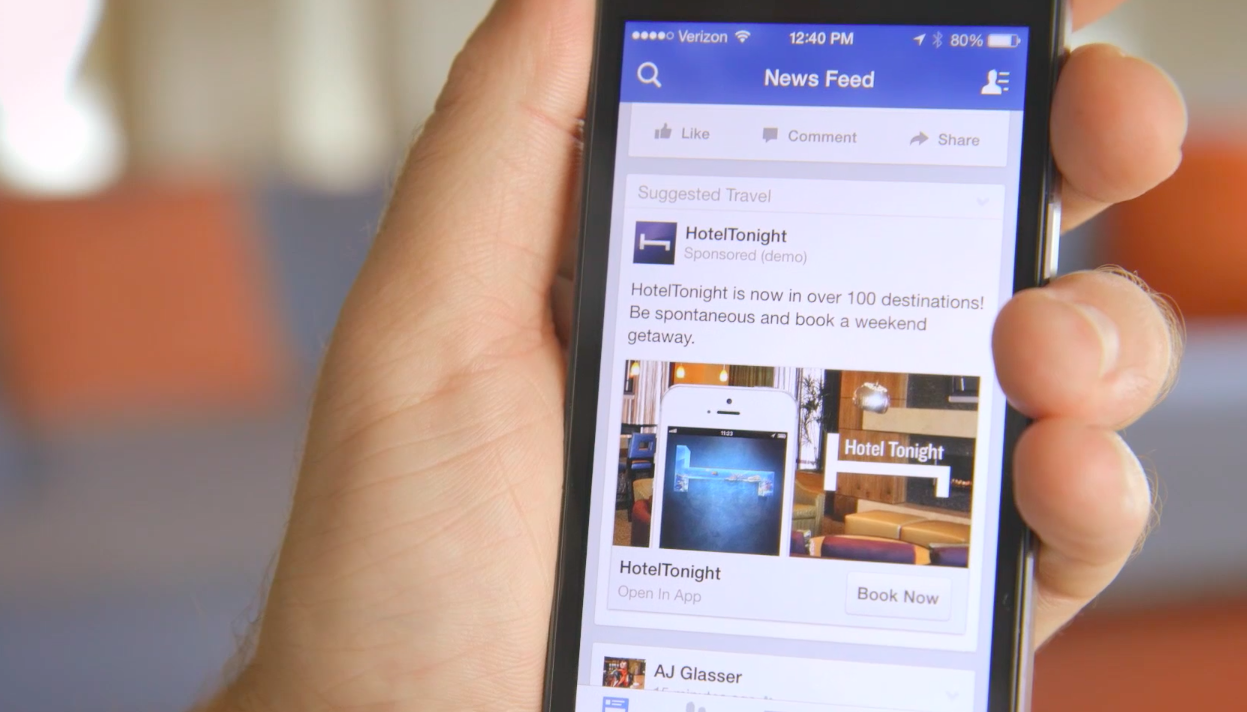 Online searches on mobile devices are getting more popular, so your PPC ad campaign should focus on ads formatted for these devices with responsive design.
The process of adapting normal ads to this technology isn't very complex as long as you know what you're doing, but you'll definitely increase the number of people who see your ads if you modify your PPC ads to fit various sized screens.
Cardinal PPC Management knows all about how to create beautiful, engaging PPC ads that fit all screen sizes.
13.   Use All the Space in Your PPC Ad
Google Ads gives you a number of characters that you can use in your ads, so you can provide all the relevant information about your product or about the problem that your product helps to solve in a clear, concise manner.
We advise to not hold back and make use of all this space, with the purpose that users who see your ad will like it and will have enough information to want to check it out further.
Specifically, Google Ads allows two titles of 30 characters each and a description of 80 characters.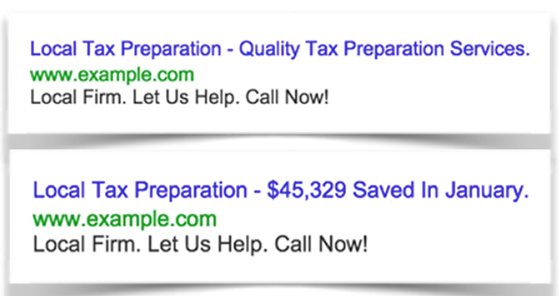 In making use of all of this space, include the most appropriate keywords and highlight the most important information about your product, adjusting the content depending on the audience that will see the advertisement.
Conclusion
These are the most effective PPC best practices that we know of to maximize your ad clicks, reach a targeted audience, generate leads, and grow your revenue. So rather than waiting for an organic search to start driving traffic to your business, generate results more quickly by setting up a PPC ad on the Google Ads platform or with Facebook Ads.
Depending on your marketing goals and budget, you can get upwards of 5,000-10,000 visitors to your website in less than 48 hours.
However, keep in mind that the PPC advertising industry is constantly changing. It's imperative that you stay aware of new PPC trends and research. If you do, you'll be able to craft persuasive advertisements that generate high-quality leads for your business.