In today's hyper-competitive healthcare industry, a robust online presence is pretty much a necessity for physicians and medical practices. With the massive shift in consumer behavior, almost everyone is turning to search engines when looking for a local healthcare provider. Since healthcare needs are often urgent, consumers will usually choose paths with the least resistance. Thus, if your practice is at the top of the search engine results page (SERP), you can connect and help more patients with their healthcare concerns.
Thankfully, search engine optimization or SEO for doctors is more accessible than ever. With the proper fine-tuning and optimization of an SEO campaign, even small or brand-new practices can compete with more prominent, consolidated brands–especially with the tremendous shift towards local SEO.
Below, I have outlined the most effective SEO strategies doctors and medical practices can use to take your SEO efforts to new heights, increase patient volume, and support scalable growth.
Why SEO for Doctors?
SEO is a multi-faceted, relatively long, and ongoing process that involves various strategies that will help optimize your healthcare website and improve search engine rankings. There are still disturbingly many doctors and healthcare practitioners who believe that a website, social media account, and word of mouth are enough to grow their patient base. Many of them are in for a rude awakening.
Don't believe us? Let's take a look at some statistics.
For starters, 66% of online experiences start with search engines. And today, consumers come to search engines like Google for health-related questions and concerns. Google, in particular, processes hundreds of millions of healthcare queries on a daily basis. Breaking it further down, 66% of users have looked for a specific illness or issue, while 55% of people went online for a certain medical procedure or treatment. Another critical set of facts that marketers should know is that 77% of potential patients have used a search engine before booking their first appointment. Furthermore, search drives three times more traffic to hospitals and healthcare websites than non-search traffic
Another noteworthy consumer trend doctors should know is that 90% of patients use online reviews when evaluating a physician or healthcare provider. And 80% of healthcare consumers trust online reviews as much as referrals and personal recommendations. While these trends highlight the importance of online reputation for healthcare professionals, they also reinforce several tried-and-true marketing strategies, including SEO.
A properly search-optimized website will have a higher rank in the SERPs. This is critical because the top 5 organic search results on the first page account for 67.6% of all clicks. In other words, if your healthcare website is on the front page, you'll more likely attract patients explicitly looking for your services and treatments.
Ultimately, a robust full-funnel SEO strategy will help drive organic traffic and highly qualified leads to your healthcare brand. Plus, modern SEO best practices encourage marketers to adopt a patient-first approach which will help strengthen and cement your brand as a trusted provider in the community.
SEO Tips and Strategies for Doctors
As mentioned, SEO is a multi-tiered process consisting of various strategies that work in unison to improve your website's search rankings. Below are several proven best SEO practices every physician should apply to their practice.
1. Create a User-Centric Medical Website
Your SEO efforts will start with your healthcare website. You may be able to drive traffic to your website via SEO, but your hopes of converting visitors will quickly dissipate with poor web design. It makes sense; your website is your digital front door and will be the first touchpoint for most of your patients. With that said, your website acts as a vital touchpoint because it's a golden opportunity for your practice to make an excellent first impression.
With great website design complete with professional layouts, images, and design elements, you're presenting your practice as a reputable, trustworthy provider. Conversely, 40% of users will quickly abandon a poorly-designed website. Outlined below are quick tips for a more user-centric medical website:
Optimize for UX, Speed, and Mobile
A must-have element of your web design strategy is frictionless user experience. To put it simply, your healthcare website must be well-designed, easy to navigate, loads fast, and works like a charm on all devices. For starters, ensure you incorporate intuitive web design elements such as readable and clean fonts, sensible menus and layouts, and professional images.
Page speed is also crucial since a mere 1 to 3 seconds slower in page load speeds will increase bounce rates by as much as 32%. I highly recommend using Google's PageSpeed Insights tool to check the load speeds of your pages. Some ways to increase page load speeds include:
Use a performance-optimized hosting solution

Compress and optimize your site images

Eliminate or minimize redirects

Enable web page caching

Enable browser caching

Remove unnecessary plugins

Utilize a content delivery network (CDN)
Last but not least, ensure your healthcare website is optimized for mobile users. Websites that are not optimized for mobile users are considered bad UX websites. In fact, almost 75% of users will not return to a website not optimized for mobile, so you can't afford to overlook mobile-friendliness. Your website should employ responsive design so it displays correctly, regardless of whether it's viewed from a desktop computer or mobile. 
Conduct On-Site Optimization for Websites
Certain things should happen before your website ranks in search engines:
Your website must be discoverable by search engines

The search crawlers must understand your topics and identify keywords

The search engine indexes your website so it can be displayed for relevant queries
Therefore, your website must have a strong SEO foundation by addressing the technical side of things, aka on-site optimization. It ensures that your healthcare website and pages will help Google scan and index your content without issues. The most important factors in on-site optimization include the following:
Simple URL structure

– Make your URLs simple and short, and include as little beyond your primary keywords.

Navigation and links

– Search engine crawlers follow your links to navigate and find other content on your website.

Sitemap and robots.txt

  – These are crucial files that enable Google to do its job: crawl pages and content to index. Having both files will significantly accelerate the crawling and indexing of your website.

Dead links and redirects

– People clicking links and ending up on non-existent pages results in a horrible user experience. Plus, they prevent Google from indexing your content.

Duplicate content

– If similar content pieces appear in more than one place on your website, you'll get a penalty from Google.
2. Claim Google Business Profile
In many ways, search engines have become user destinations rather than a map for accessing information. The increasing percentages of "zero-click" searches indicate that users can find what they're looking for from the Google search results–thanks to various SERP features. Arguably one of the most essential SERP features is the Google Business Profile or GBP.
Google has been expanding the features of GBP, giving healthcare marketers more opportunities to provide valuable information to potential patients. One of the simplest ways healthcare brands can improve their organic search presence (especially locally) is to claim their GBP. This SERP feature represents a listing for your physical location tied in with Google Search and Maps, and it's the first thing potential patients see when they search for a local healthcare provider.
To optimize your GBP, make sure that you provide accurate and timely information, including:
Practice name

Address

Phone number

Business hours

URL

Email address

Links to booking appointments

User reviews

Photo of facility and staff
In addition, you can provide more value to your GBP by adding helpful content like frequently asked questions (FAQs) about common patient inquiries such as pricing and insurance information. Overall, ensure you update your GBP listing to be relevant to your target audience and Google. Check out our GBP optimization guide for more detailed optimization strategies.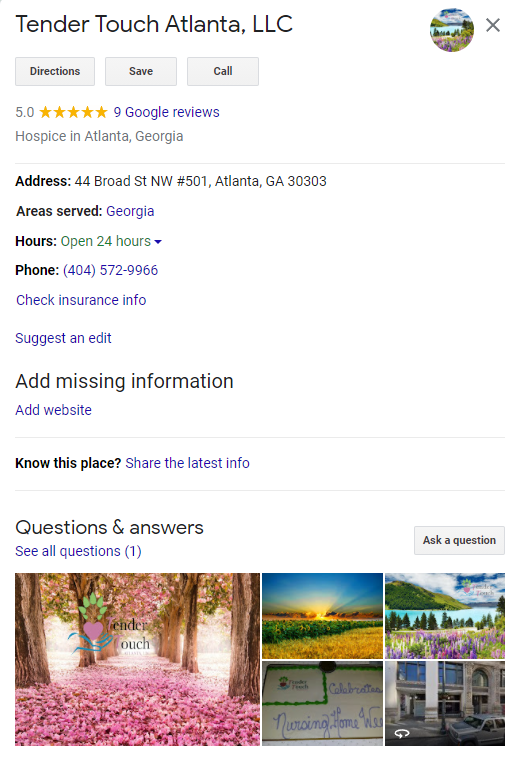 3. Develop Geo-Optimized Websites and Landing Pages
For the majority of healthcare practices, the main arena is local. Out of roughly 89 billion searches a month, 1.5 billion are "Near Me" searches. One of the best ways to leverage the rise of Near Me or local searches, in general, is by creating geo-optimized websites and landing pages–and they're a must if you're a multi-location organization.
Geo-optimized or geo-targeted websites and landing pages are custom pages dedicated to a single physical location, with the URLs, metadata, and content optimized by location. However, simply including the location and a few generic paragraphs in a static landing page just won't cut it because you're not providing real-world value to visitors.
To optimize these location pages, you must treat them as unique landing pages that answer what users want: information about a specific healthcare location. This means you should publish about 500 words of content per page while incorporating relevant local keywords. Ensure you also include custom content to personalize the page further, including: 
Physician bios

Photos of the location and staff

FAQs (preferably in video format)

Patient reviews

Press and news section

Hospital video tours

Call to action (CTAs)
Personalization is the key ingredient to successful location websites and pages. The more you connect with the consumer by offering personalized experiences, the more likely they'll convert.
4. Produce Patient-Centric Content
In the neverending pursuit of excellent user experiences, Google launched the Helpful Content Update, which may have changed the SEO landscape forever. With this update, marketers can say goodbye to content produced to appeal to search algorithms. Questionable practices like thin content, keyword stuffing, AMP content mismatch, cloaked images and links, and duplicate content are getting the boot.
With the new Google content update, healthcare marketers must produce robust, in-depth content that provides real-world value to users. It reinforces a stricter requirement for content quality and authenticity. Thus, you can't just publish articles and blog posts with optimized word count and keyword density and expect your SEO efforts to flourish. In other words, your content strategy should focus on patient-centricity.
Don't get me wrong. Keyword research and competitor analysis still play a significant role in long-term search rankings, but you can't get away with practices like keyword stuffing anymore. With patient-centric content, you aim to provide helpful information where patients can feel like their questions have been answered or learned enough about the topic. In addition, ensure you stick to healthcare topics you specialize in and create in-depth content instead of putting out thin content about general medical topics.
5. Leverage Video Marketing
For the average consumer, the world of healthcare may seem like a cold and intimidating subject filled with unknowns–highlighting the importance of building trust and credibility for your brand. When it comes to engaging content types, videos are hard to beat. A recent study shows that as many as 91% of consumers want to see more video content from brands.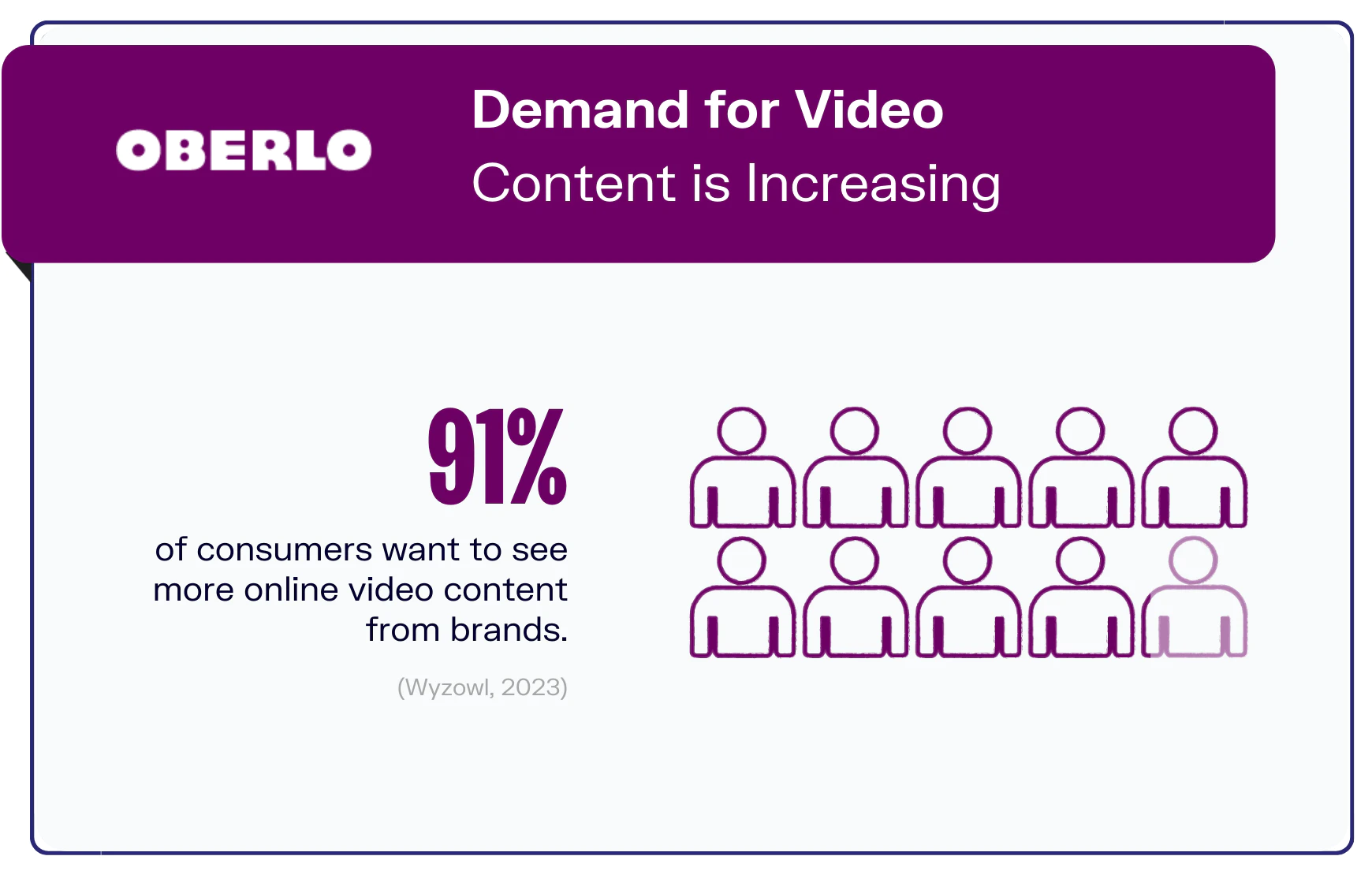 The video format is a top-notch marketing tactic for personalizing your content. With well-made videos, your healthcare brand suddenly has a face and helps patients feel connected and catered to regarding the care they'll receive. Below are some video marketing ideas for supercharging your SEO efforts:
Video tours of a facility or hospital

– If you invested a lot in the looks of your facility or clinic, there's no better way to showcase it than video tours. By seeing your facility, patients will know what to expect and eliminate a lot of unknowns.

Meet the physician and staff videos

– Create videos introducing physicians and staff members. These videos will make patients feel more welcome and enable you to nurture trust and credibility with patients before they even set foot in your building.

Patient reviews and testimonials

– Reviews and testimonials are powerful social proof that enhances your brand's trustworthiness. Let patients tell their experiences and what they went through before and after treatment.

Educational videos

– These informative videos can educate patients about your treatments and services. However, ensure you adopt a more personable and relatable approach when making educational videos, like conversing with a patient.
Video marketing doesn't just help improve your SEO by getting more eyes on your website and location pages. Still, it will also carry the ball further down the field by building patient trust and helping them convert.
6. Build High-Quality Backlinks
Although backlinks' importance in SEO has waned over the years, they still remain a strong ranking signal for search engines like Google, especially when you earn them through organic, high-quality content. Link building has come a long way since the days of spamming links in directories and social media channels. However, in recent years, Google has changed how it evaluates backlinks. Now, it's less about the number of backlinks the number of backlinks a website has and more about the quality of the links.
Google uses several factors when evaluating backlinks, such as:
The relevance of the linked website

The relevance of the anchor text to the link

The overall authority of the linked domain
In other words, the number of backlinks you have doesn't matter. What matters is that your links must be of the highest quality and from authoritative sources. This aligns with the historical value of backlinks as votes of confidence for your healthcare website.
Best Practices for Building Backlinks in SEO
First and foremost, your marketing team should focus on producing high-quality and relevant healthcare content. You're hoping for the best case scenario where your content is so great that high-authority websites will want to link your content–these organically earned links are the best type of backlinks.
In addition, you should consider collaborating with local and national organizations. You can earn links from professional organizations by being active in the medical community and organizations relevant to your practice. Consider publishing research and case studies that showcase your expertise in the topic. Press releases are also worth considering, especially if they get picked up by the local media and publishing organizations.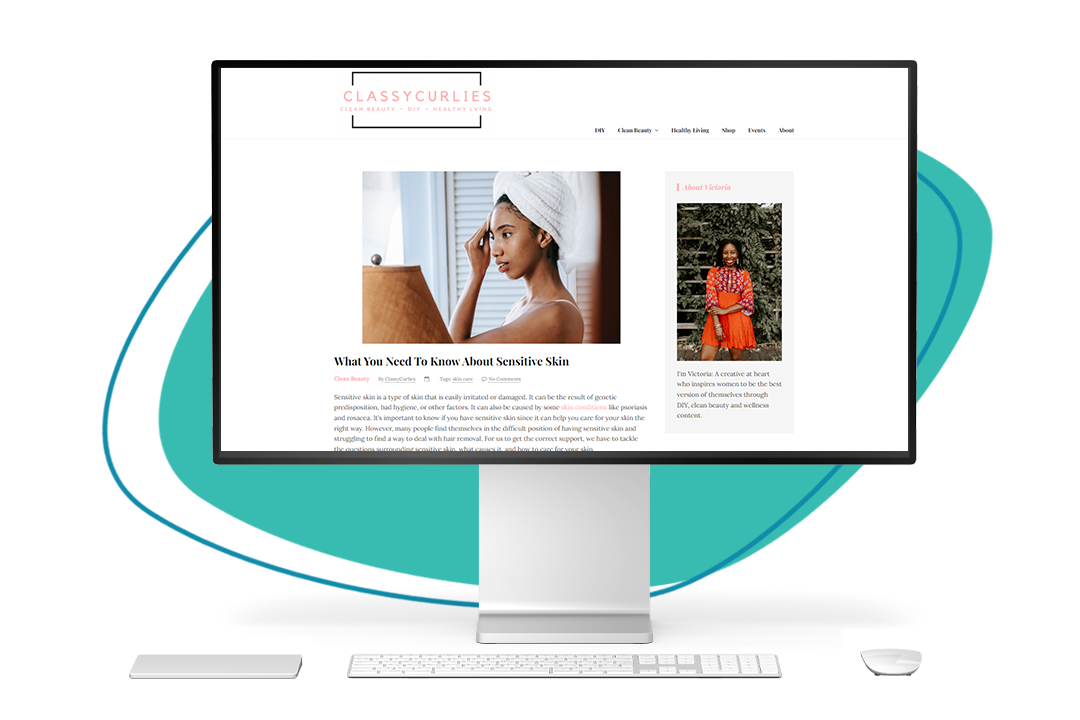 Conclusion
Although the things we do are different now, SEO remains a crucial digital marketing strategy, most especially for doctors and healthcare providers. Invest time and resources in SEO because it's more than worth it. Or you can work with a digital marketing partner like Cardinal to direct your SEO efforts in the right direction. Following these strategies will help boost your SEO, increase your patient base, and achieve new growth heights.