Put Your Brand's Best Foot Forward with Healthcare Reputation Management
Reputation Management For Multi-Location Healthcare Organizations
Build trust and credibility with a strong online presence that highlights your best work.
Request a Free Proposal
Generate Outstanding First Impressions
Amplify Your Brand's Positive Reviews And Build Trust
Patients are looking for providers they can trust. In fact, 90% of customers read reviews before making a purchase. It goes without saying that your online reputation could either make or break your business—and Cardinal is here to ensure the former.
Read More Case Studies
Let Your Work Speak For Itself
Here's How We Maintain Your Online Reputation
Proactive Reputation Management
We don't let your reputation take the back seat. Instead, we proactively manage how you're perceived online, building a solid foundation of high-star reviews that prove your brand's credibility.
Scalable Review Generation
Cover all your bases with multi-location reputation management. We'll help you generate positive reviews across all your locations to ensure consistency and credibility.
Improve Search Rankings
Your local SEO rankings depend partly on great reviews. We get those reviews on your site and keep them there so you rank highly in the SERP.
Gain Patient Insight
Insight into honest reviews gives your brand improvement opportunities and a deeper understanding of your patients' experience and values.
Show Your Patients Your Best Angle
We know your work is incredible. We want your prospects to know that, too. Get in touch today to discover how we can help you build a robust arsenal of great reviews that lead more patients to your doorstep.
Request a Free Proposal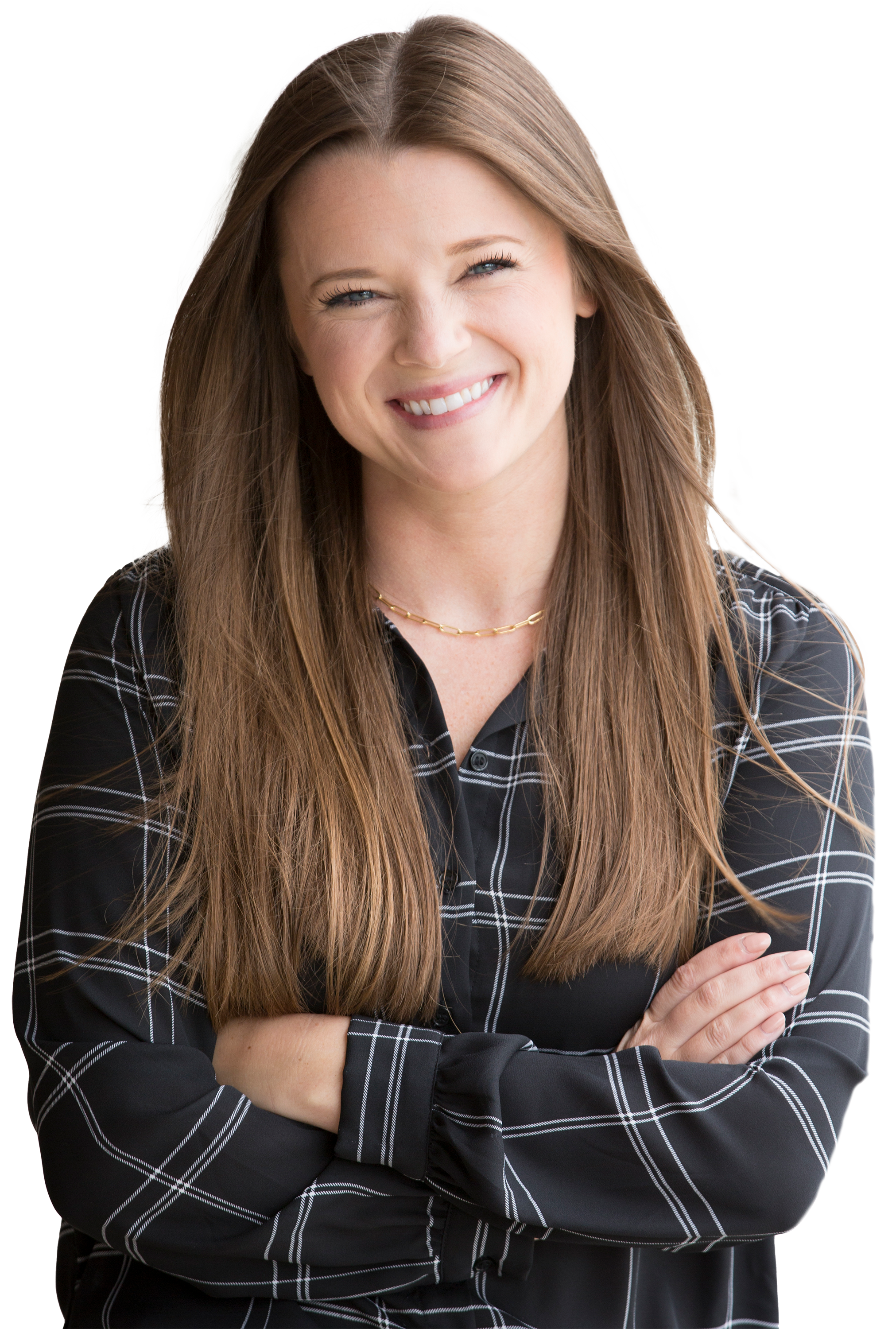 Spread The Word
What Healthcare Reputation Management Can Do For You
Multi-Location Listing Management
Whether you have 5 locations or 500, we work to generate and amplify positive reviews for each of your brand's locations.
Proactive Review Generation
We bring out the bullhorn to spread the word about your brand's wins,  community good deeds, experience, and drive to help others. Even the most loyal patients won't leave reviews unless you ask for them. We help you stand up automated review generation programs to increase positive review generation.
Reactive Reputation Management
With empathetic, strategic, and patient-centric review responses, we help you turn negative reviews into a positive experience for your brand. We'll make sure your patients feel heard and seen, and we'll also work with you to identify, address, and monitor the core problems depicted in negative reviews.
Attract High-Caliber Talent To Your Organization
Stellar reviews aren't just viewed by prospective patients—they're viewed by potential employees, too. We'll highlight the best of your company culture and benefits to attract top talent to your rosters.
Fortify Your Social Media Presence
Great reviews are excellent fodder for your social media strategy and ultimately draw more high-potential leads to your website.
Featured Reputation Management Study
Parker Pediatrics and Adolescents
Without an in-house marketing team to speak of, the Parker Pediatrics team required an experienced agency to handle SEO, review management, and more—most of it from the ground floor.
Cardinal's goal was to improve their online presence through a review solicitation campaign. So, we created a two-pronged reputation management strategy: establish, optimize, and manage business listings (primarily Google Reviews) and generate a consistent flow of quality reviews from actual patients.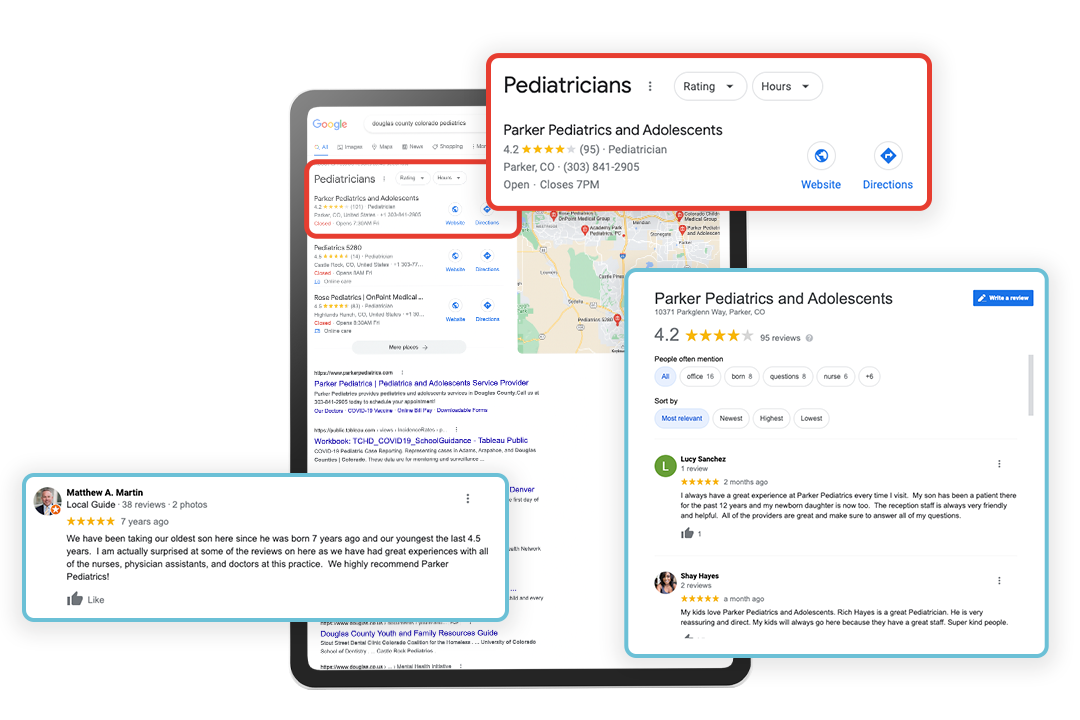 Reputation Management Frequently Asked Questions
Let's Answer Your Questions About Healthcare Reputation Management
Online reputation management is the ongoing process of creating, cultivating, and maintaining your brand's favorable standing on the internet. The main goal of online reputation management is to shape the public's perception of a business or person.
There are lots of good answers to this question. First, maintaining a positive reputation online boosts credibility and generates trust among your patients — and happy patients equal higher revenue. Healthcare providers with more positive reviews tend to attract more patients to their business, as well as high-quality employment candidates. Healthcare reputation management also helps brands rank higher in the search engine rank pages (SERP) and gain crucial insights into their patients' needs, providing them key opportunities for development and improvement.
If your business has an online presence, the answer is yes. Whether you run a specialty clinic, urgent care facility, a hospital, or a dental office, there are many ways your healthcare business can benefit from reputation management services. An expert team like Cardinal's will help highlight your company's unique selling points in the most impactful way possible, generating authentic patient reviews and demonstrating your organization's value to the local market. What's more, relying on expert reputation management services means you have more time to focus on what really matters — your patients — without having to worry about how your brand is perceived online.
We want you to be completely confident that you're getting your money's worth for your online reputation management, so we contract accordingly. It takes a few months of testing and optimizing to establish a steady, predictable pattern of results. We'll sign you on for an initial six-month contract to set the magic in motion. Throughout this time, we set performance-based goals for all our clients every 3 months, staying in constant communication with clients and continually monitoring performance to ensure they're getting the results they expect.
Healthcare Reputation Management Educational Resources
Insights and Strategies to Power Your Growth
Our investment in Cardinal is the best money we've spent this year by a mile! The team is incredibly fast-moving, communicative, and helpful; they've really become an extension of our team. Our partnership has made our growth stress-free."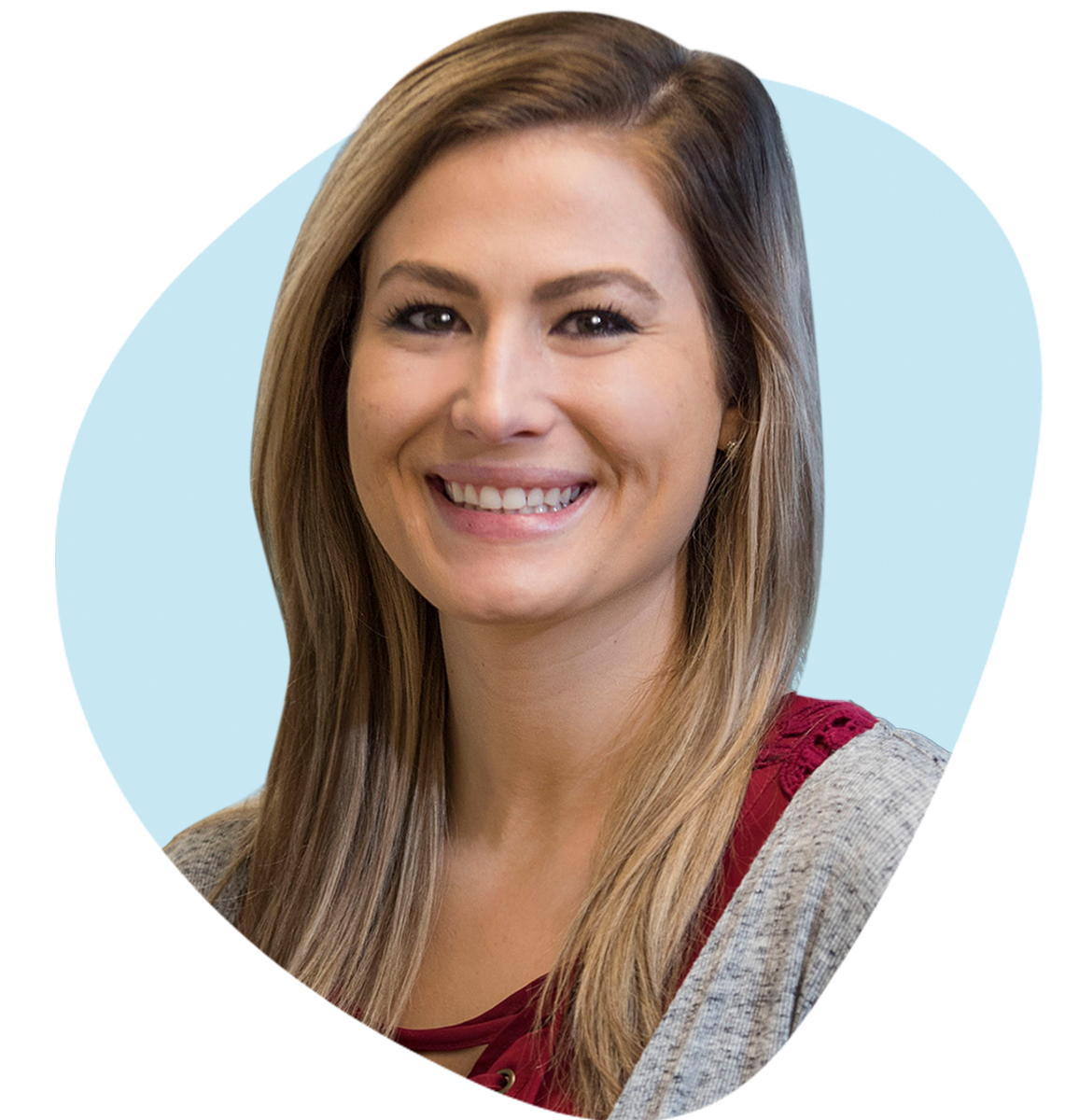 Let's Get Started
More Credibility Is Just A Click Away.
Cardinal's reputation management services will maximize your brand's impact by bolstering its credibility and building trust among prospective patients. Ready to get started? Simply fill out the form to get in touch!
"*" indicates required fields