Local search engine optimization should always be part of your SEO strategy with the ultimate goal of directing local traffic to your website.
It's a fact that Internet users make their search for businesses, products, and services "location" specific. According to Geo Marketing, "mobile searches for 'where to buy' have grown 85 % since 2015 "especially when searching for a "brick and mortar" business, aka places that have a physical location.
The fight to rank at the top of Google's organic search results pages is stiff with all of the competition, even if you are only concerned about attracting local customers.
To win this SEO war, you need to have a winning strategy that allows you to outrank your competition.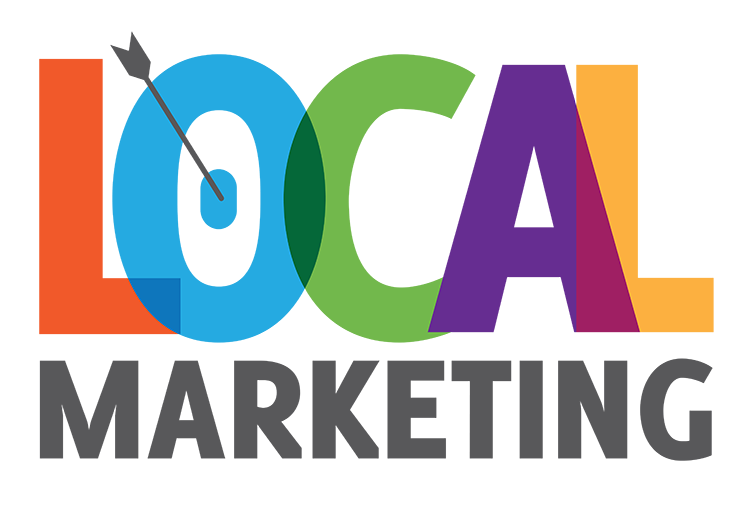 A well-planned local search optimization campaign generates results and helps visitors actually to locate your business.
Here are some of the local search marketing best practices that will help you increase search traffic:
1. Research Your Keywords
Keyword research is the most valuable and significant activity in the search marketing arena. When done correctly, it is also the digital marketing tactic that gives the highest rate of return.
Having the right keywords for ranking your website can make or break its performance. There are so many tools you can use, but we prefer the Ahrefs Keyword Explorer.
To do this, just input your main keyword (e.g., content marketing) in the suggestion bar and hit the search icon. Then it shows the suggested keywords with monthly search volume, CPC, and Keyword Difficulty (KD).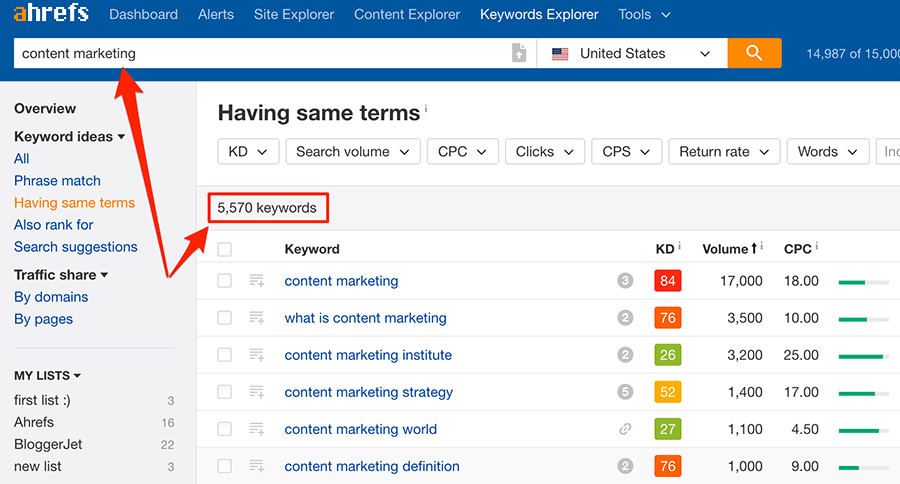 Keyword research is one of the activities that allow you to find the actual search terms people use when they are searching for the product or service that you sell.
The more relevant these keywords or phrases are ranked with search engines, the more traffic will be attracted to your website and increase the chance of conversions.
2. Optimize Your Page and Content.
To get the best results out of your local SEO efforts, it is crucial to optimize your web pages in a way to help Google understand the nature of your business.
Your name, product, and region must be either in the website title, the domain name, or the content (or if allowed, in all of them). This follows the simple rule of N.A.P. (Name, Address, and Phone number) as recommended by Google.
This way, you provide maximum visibility to your business. If you decide to work with a local SEO company in Tampa or another city, make sure you gauge how they can help you reach your goals by following these best practices.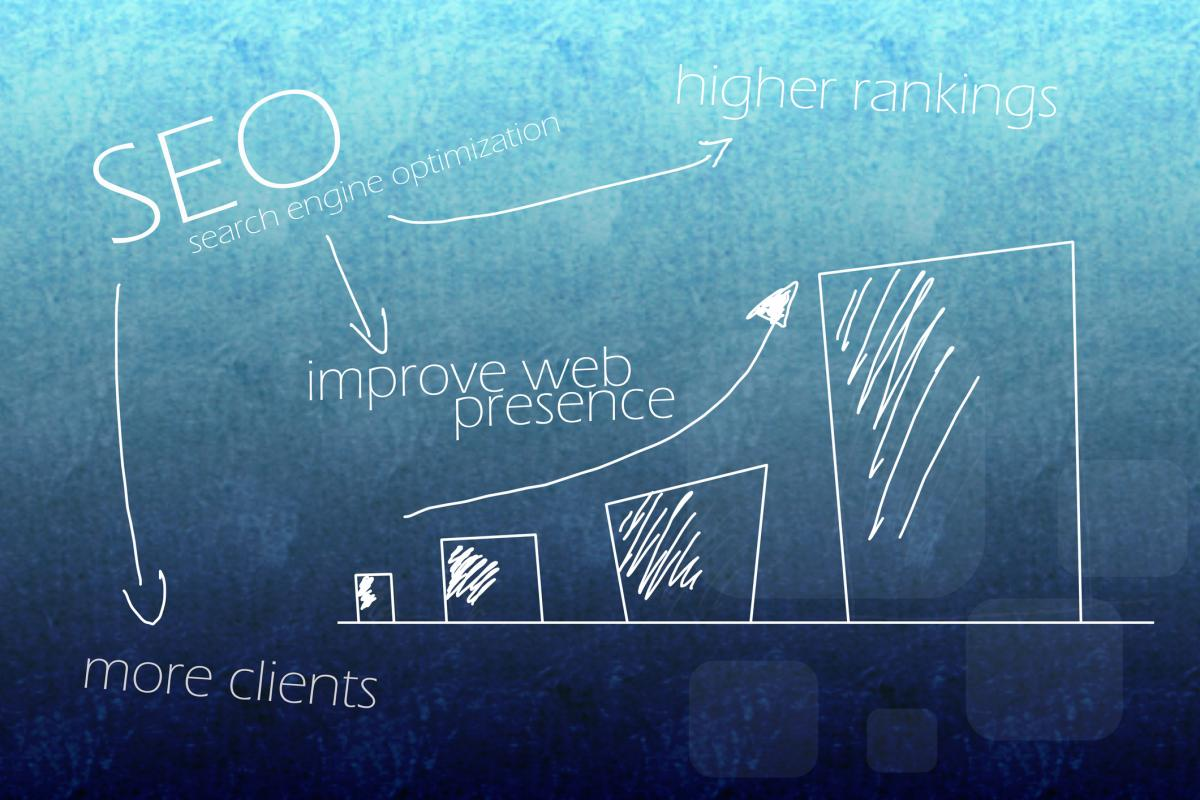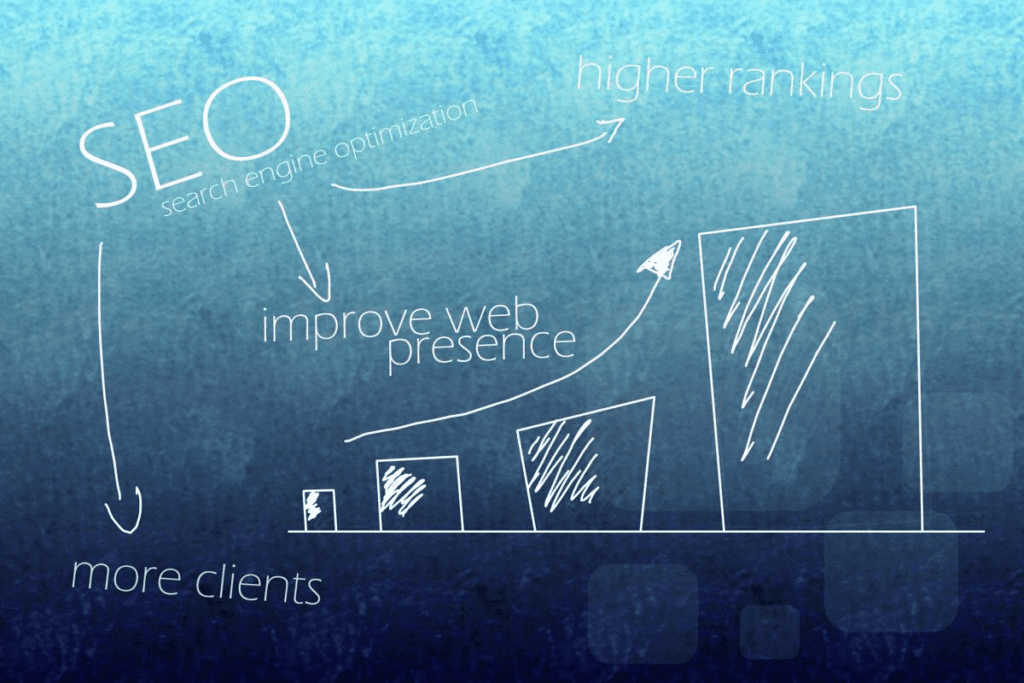 However, even though many campaigns fail because they don't have solid execution,there are ways you can optimize your site without any professional help.
Let's consider a few proven ways:
3. Get your Business on Google Local
Ever since GPS coordinates and satellite information became public, Google Maps have been a game changer. 86% of people find the location of a business on Google Maps, almost making print versions obsolete. But having the capability to immediately see your current area on the map is just the start.
Unfortunately, studies show that 56% of local retailers haven't yet claimed their local listings on Google. Trust me, this is a huge opportunity for you because the competition isn't as strong as you probably assume.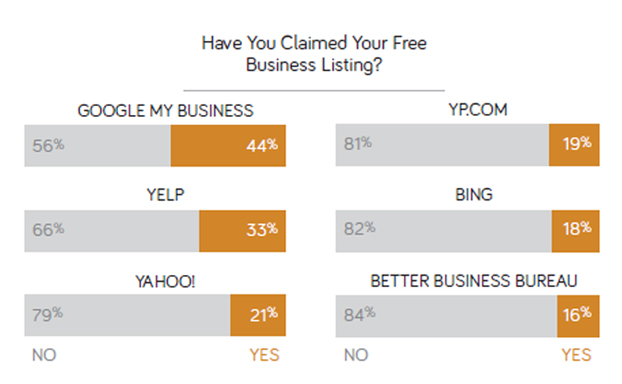 The search feature of any web browser is an amazingly powerful tool no matter what your customers are looking for.
There's no more guessing as to exactly where something is or hoping you stumble on it as you walk or drive along.
Today's consumers want precision and they are used to immediate results and everything right at their fingertips, so the time you shell out to list your company on Google Maps is modest in comparison with the results you'll get.
It is crucial to be found on Google and Google Maps. If you are not there, your business will struggle to compete with other businesses in your industry — especially those that are easily discoverable and do have a significant presence in Google Maps.
Not appearing on Google Maps will mean that you don't exist to a lot of buyers, because they could be completely reliant on Google Maps to find the info they're looking for. Therefore, you need to pay special attention to Google toolsif you want to increase your sales and revenue.
There are quite a few advertising venues on the market, such as radio, TV, print ads, and online advertisements.
Each of these channels is aimed at reaching a specific group of people. However, a local search is also an effective way to win the hearts of local consumers who use the internet to find businesses near them.
4. Create or Claim Your Local Listings
An active internet marketing campaign is always incomplete without the SEO process. And using the technique of Google Local Listings will always give you an advantage over your brand's competitors.
However, before using this method you should also be sure about how to use it and fortunately there are some high-quality professional internet marketing companies that can help you with your needs.
This would not only ensure the proper implementation of SEO methods specific to your business but it will also lead to an increase in the overall sales of your company. In a nutshell, the amount invested for the internet marketing campaigns will be worth the services that you pay using a professional digital marketing agency.
However, whether you are using a marketing agency or doing it yourself, there are steps and procedures involved before you can get going with the process. In the first place, you will be required to create a Google local listing for your business.
For this, you must implement keyword optimization and find the right set of keywords for your business.
After going through the process, you must also know how to manage the listings that have been created.
And to be completely honest, not all SEO strategies would suit your business. Thus, the Google local listing service requires the finesse of experienced internet marketing companies that can help you spend your advertising dollars efficiently.
These companies have tons of experience, team, and skills for implementing strategies as they can formulate strategies that work based on past results with other clients and applying their knowledge to the needs of your business.
To ensure that the strategy is working for your company, analyze the amount of hits and clicks you are getting from your local searches.The process might seem complicated at first, but keep at it until you start to see results.
5. Be consistent.
Since the beginning of the search engine era, content has been necessary in every successful SEO campaign.
Recent changes by search engines, however, have led some people to question the value of content in SEO.
However, it is still as important as ever that you keep bringing high-quality content to the table. To do this, don't forget to build relevant and trust links to your 'valuable' content pages as well.
6. Ask for Genuine Reviews
Consumers tend to use products which other people are using and trust unbiased reviews of a business. Therefore, an individual looking for a local business for a particular product or service will most likely read reviews to determine if the company can provide them with the things they need.
A survey by BrightLocal shows that 88% of local clients trust reviews.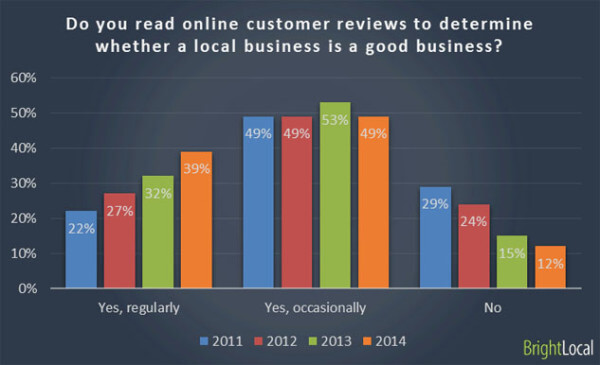 Many companies shun bad reviews or delete for fear of getting a bad image, but consumers can see right through that. Companies should embrace reviews — good or bad.
Good reviews can help boost your rankings with search engines as well as bring in more potential clients.
But bad reviews are also useful because businesses can take points from these to look atways to further improve their services and product effectiveness. As more people talk about your company, the more popular you get.
7. Optimize your Social Profiles
The best way to use social networking sites to improve your SEO rankings is to use them to consistently interact with your customers. Tweet, post, and like other content on social sites that make sense for your business. Creating good, clear content related to your business and getting people excited about your product or helping solve their problems is the best way to turn browsing internet users into loyal customers.
Your posts should capture your fans via interesting, informative, and fun content whether it's on Instagram, Facebook, or LinkedIn. Your job is to educate people about your business by relaying its advantages and give reasons why these social media users should become your customers.
You can effectively do this by sharing captivating stories, videos, images, downloadable guides, et cetera about your business.
8. Local Outreach for Links- the "White Hat" Approach
Getting links to your pages can help increase your online presence and search rankings and there are several ways to build white hat links.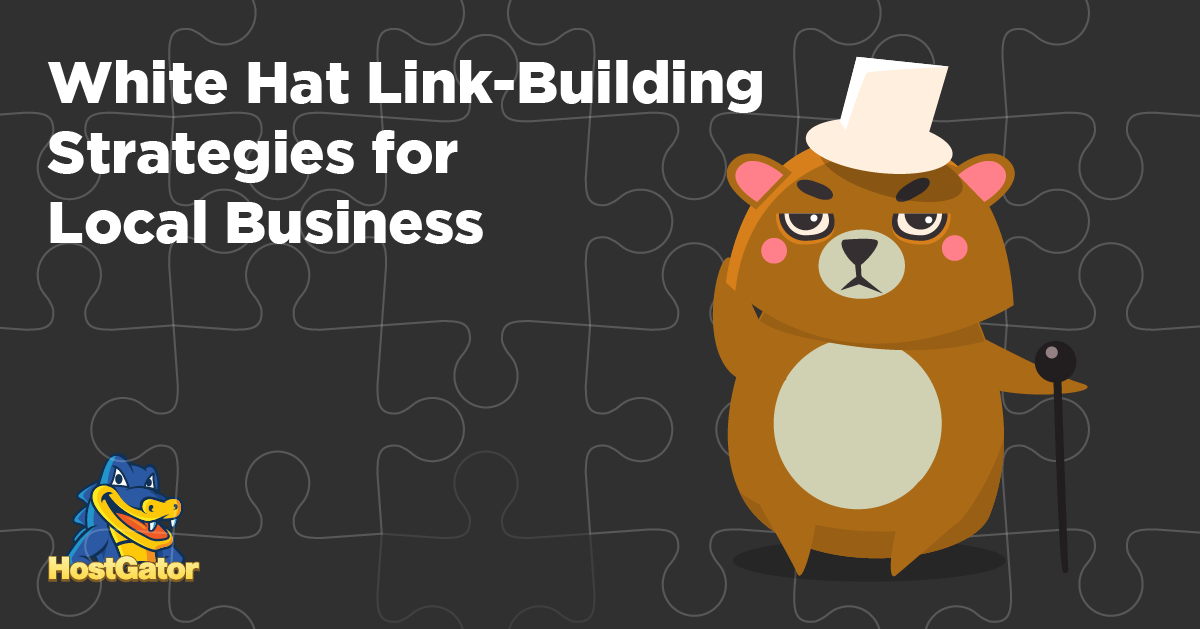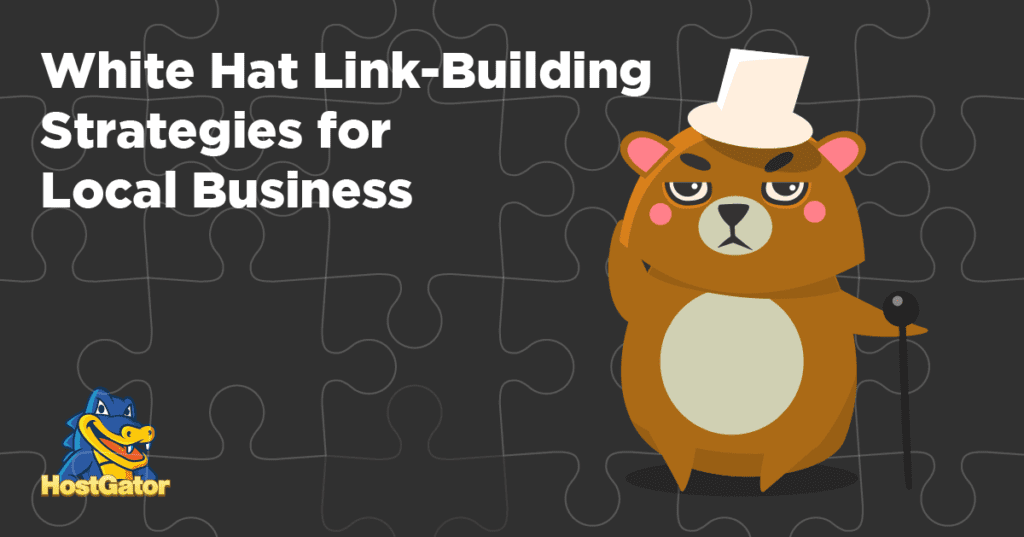 Websites that link back to you can help get your business noticed because behind the scenes search engine algorithms notice this content and help boost it, which results in more targeted traffic and customers for your business.
However, be sure to choose the right sources to partner with.
Stick to trusted and relevant sites in your industry — and build links using white hat techniques such as link reclamation, guest posting, sponsorship, broken link opportunities, email outreach, links roundup posts, etc.
9. Include Your Website Address on all Marketing Materials
Take a closer look at this business card. It has a Photoshopped version of organic search results for the search term"Dallas Printer" for which the company ranks at #1.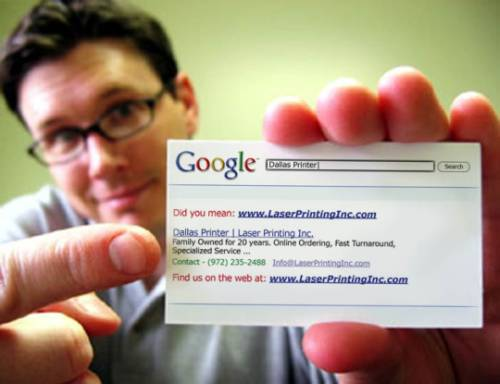 This is a creative way of using a marketing material such as a business card to further drive customers to your search result, increase your CTR, and boost your traffic.
Business cards, print ads, brochures, billboards — no matter what your other marketing materials are, make sure that your URL is on every single one.
A simple URL is easier for people to remember than a phone number and they can check out your business later for more in-depth information at their convenience.
10. Printable Coupons on the Website
Give your website visitors a good excuse to come to your physical store. Enticing them with a coupon that gives a discount on the very product they're searching for is a great way to do it.
Printable coupons that are redeemable in-store will also encourage site visitors to get away from their computers and come visit you in person.
11. Go Mobile
Mobile technology has advanced exponentially in the last few years. Think about it-who could have imagined 30 years ago that a rotary phone meant to make calls would evolve into a call-making computer?
These mobile phone devices have now become so engrained in our lives that we don't know how to live without them. Many smartphones nowadays come with QWERTY keypads and other apps/browsers that you don't even need a computer anymore.
Everything can be done on the go with mobile phones. Since mobile users are the largest group of internet users that perform internet searches,you should definitely be looking at how to drive them to your business.
Here's why:
According to Search Engine Watch, "50% of online users who conduct mobile searches for a local business will visit the store within 24 hours."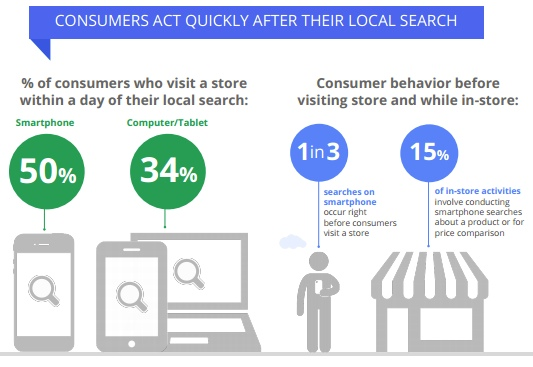 The advent of mobile phones and their performance in digital marketing statistics has surpassed what is showing up in desktop computer and even laptop engagement. This is why many businesses that are online are focused on mobile search engine optimization- it's thrilling to digital marketers to see the effectiveness of how people use the internet on their smartphones and tablets.
12. Get into Local Directories and City Guides
Do your own web search online to see if your city has local directories and city guides that you can be a part of. You'll gain a lot just by appearing on the top of those local directories.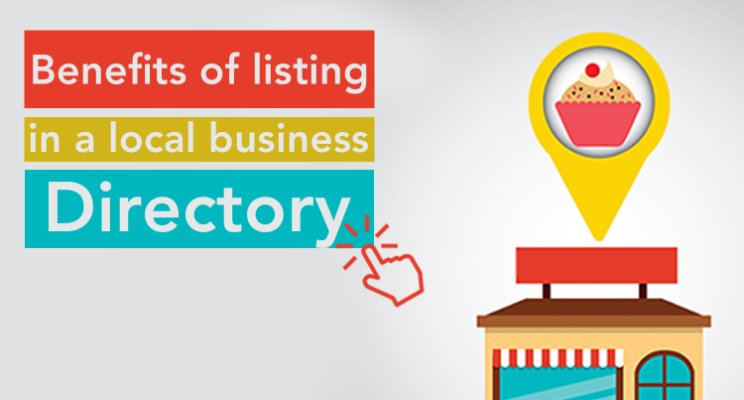 You'll not only have tourists or new people who've moved to town searching to find businesses they need, but also locals who would rather use an online city guide as opposed to just using a regular search engine.
13. Get into Local and National Guides
Major search engines are now zeroing in on the local search engine market with new browsers like Yahoo! Local, Insiderpages.com and Citysearch.com.
With the sudden upswing in local search, local guides like this will likely become more popular.
Make sure your business gets listed in them to ensure that you are reaching as many customers as you can through their preferred avenues.
Making the most of local marketing isn't hard and you'll probably find as many local businesses online as you would in the offline environment as long as you know what to do and where to look.
Integrate your online and offline marketing today to give customers the best chance at finding you.
Conclusion
Every website owner has to understand that managing your company's SEO efforts is an ongoing process like any other marketing effort for a business.
While people are relying on local search engines, website owners cannot afford to ignore SEO as it is an essential part of a marketing plan.
Take baby steps, but start today. You'll not only boost your search traffic, but your sales and revenue will grow as well.