Showing up in Google first page for your brand, products, and services that people in Atlanta are looking for will not only generate traffic to your website, but you'll record tremendous sales increase.
Remember that Atlanta is the 4th fastest growing city, in terms of population, and more. According to the 2017 Ranking by Metro Atlanta Chamber of Commerce, the population of Atlanta between 2015 and 2016 is approximately 90,650. Atlanta is also the 5th city for Highest Percentage of Population Aged 18 to 49.
So that's a huge and vibrant market for your business. What else can you ask for.
You've read about the importance of taking your business online or starting an online business.
Interesting.
Now you've got your business website or blog online. But you're faced with a challenge — how to acquire customers for your business from different online channels.
You're not alone. In fact, it's every online business' challenge. And in comparison to customer retention, over 44% of brands have a greater focus on customer acquisition than customer retention, according to a study by Econsultancy.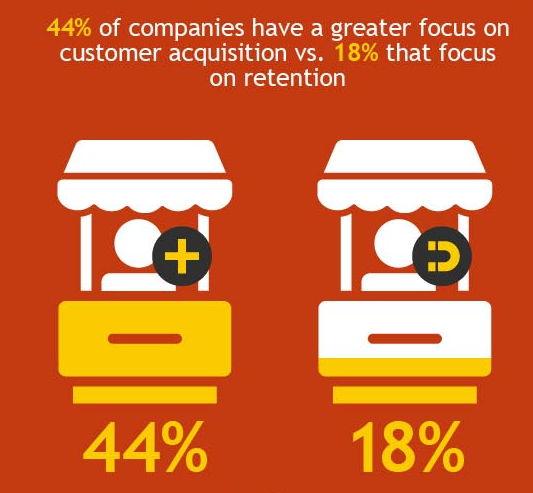 Acquiring customers online involves taking definite steps. First of all, you need to find a way to attract them to your website and then convince them to become paying customers. But the question is, how do you get them to find you in the first place?
There are several ways to drive customers to your website such as paid ads (AdWords, Facebook Ads), referral marketing, SEO, influencer marketing, and so forth.
For most businesses, SEO (search engine optimization) is the best shot — because of the all benefits they stand to gain if they successfully rank in Google's top 10 organic results pages.
If you have chosen SEO is your 'focus strategy' for acquiring targeted leads and customers, you have made a great choice.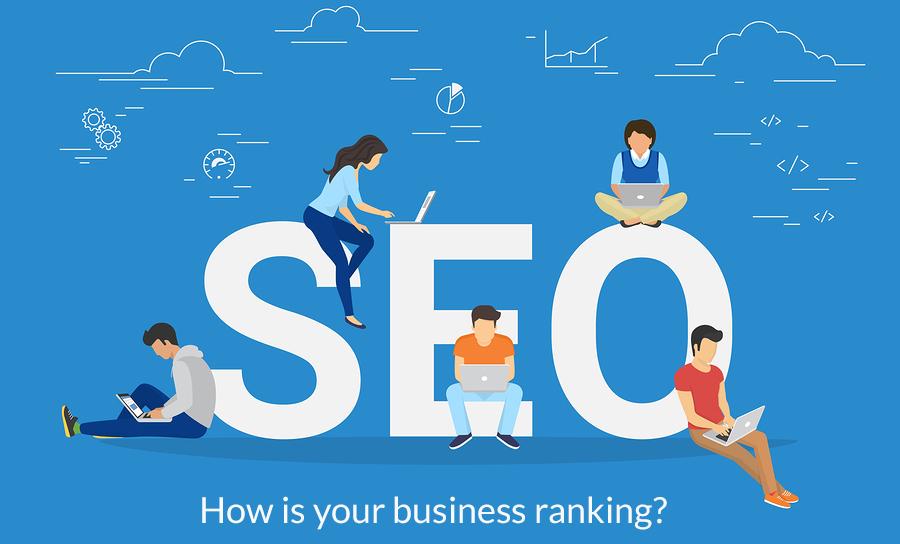 However, that comes with a big challenge. You're starting out and you don't have a big budget yet like the big brands, you also don't know a lot about SEO. That means, you can't run the SEO campaign yourself. So you need an agency to help out.
With too many SEO agencies out there — both real and fake, making a choice is a bit challenging.
Well, we wrote this article specifically to help you choose the SEO company in Atlanta for your business. Or see why how our SEO strategy works.
When it comes to choosing a reputable company to run your SEO campaign in Tampa or any other city, there's the right way to go about it, as well as the wrong approach to go about the hiring process. Especially when you're on a low budget.
We'll discuss the factors you should consider when choosing an SEO service on a shoestring budget.
Clearly define your goal
First of all, before you choose, you should have defined the goals you want to achieve with the SEO campaign for your franchise or business.
Do you want raw traffic, ecommerce sales, branding, lead acquisition & direct marketing?
Set a S.M.A.R.T. (Specific, Measurable, Achievable, Realistic,Timely) goal for your campaign. This will help you find the right company to work with.
Here are the factors to consider:
1). How Long Have They Been in Business?
Does it really matter?
Yes, it does.
In fact, it's one of the most common questions asked in any hiring interview. The number of years they've been in business will give you a heads up on how experienced they are in the industry — you don't want to leave your business in the hands of amateurs, do you?
Think about it, can you compare the experiences of a 1 – 3 months old SEO company with that of a ten years old agency?
There are courses out there that teach people SEO and promise they'll become experts overnight after taking the course, plus they also teach them how to acquire clients. Of course, that won't cut it, they won't become experts by taking a one week course.
The instructor will most likely give them the tools they need to rank, of course, what they've learnt won't help them outrank a seasoned SEO pro. Keep that in mind.
After taking the course, they can go ahead to start SEO agencies and also promise to help you rank to the number one position, overnight — you definitely want to stay away from such brands.
You want to hire an SEO company that has a long-term practical experience ranking websites on the first page of Google's search engine results pages (SERPs).
Once the SEO agency has been in the trenches for a number of years, they, at least, knows a lot about Google algorithms, and how this can improve or demote your organic search visibility.
2). Costs Of Service
Have it in mind that SEO cost money. Especially because it's not a one-time thing. However, you don't have to fall prey to those brands that say you can get a complete SEO package for $20 – $49.
Common, that's some money for a bottle of beer or two. While you don't have a big budget yet, understand that you need an affordable SEO service and not a cheap one.
Since SEO requires a good budget not necessarily a huge budget, it's important you stay away from people who promise to do your SEO for cheap. One thing is sure, if it's cheap, you can't really afford it — because, they would use the wrong approach to rank your website quickly in Google.
I can bet that your ranking won't be sustained, your website will most likely get penalized, worse case scenario, your website might be removed from Google search index entirely. Getting back again might even cost you more.
Our Atlanta SEO agency has been hired on several occasions to clean up large websites that were penalized for trying to outsmart Google's algorithm through tricks and hacks and the clients end up paying way more money. They would have paid lesser if they had hired the right SEO agency.
3). What Color is Their Hat?
In the years past when Google algorithm wasn't that robust enough, a lot of SEO experts could get away with manipulating the algorithm and getting websites on the first page of Google within days.
However, SEO has evolved with time to counter the sloppy work of the culprits. Google smarter than you think.
Over the years, Google always releases algorithm updates to further improve the search results and help online searchers find the right information.
Also, an algorithm update is also a way that Google tries to counter the activities of the bad SEO agencies that use blackhat techniques to acquire links.
For example, updates such as Google Panda which was released in 2011 aimed to penalize websites with low-quality content as well as thin content pages, especially content farms and prevent them from ranking in Google.
And Google penguin which was aimed at penalizing websites that went against Google's Webmaster Guidelines; this was released back in 2012.
There are white hat SEO experts and Blackhat SEO experts. By now you should know where the once described above fall into.
The blackhat SEO practitioners use the wrong approach to SEO and they try to basically manipulate search engine algorithm to get to the top of search engine results QUICKLY.
They don't follow Google's webmaster guidelines. They might successfully get you to rank on the first page of Google, but of course, that won't be for a long time. on the flip side, the white hat SEO approach are used by the good guys.
They work according to Google's algorithm. This is where our Atlanta SEO team fall in. But don't take our word for it — give us a try and share your success story.
4). How Much Do They Study New Industry Info?
Another important factor to consider when choosing Atlanta SEO services on a budget is how much they know about the industry and how current they are with what's happening in the industry. Google updates their algorithm more than 500 times in a year.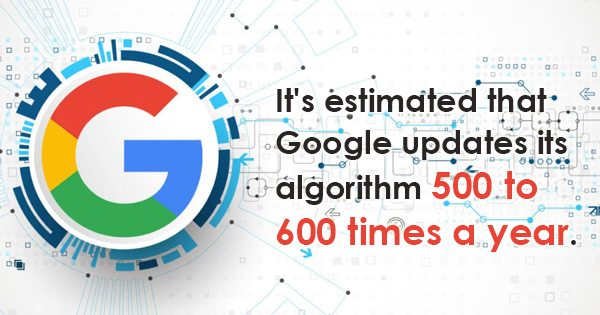 You need to work with a brand that follows the trend and is ready to adjust as search engines update their algorithms.
The truth is that a strategy that works in 2012 might completely be obsolete in 2018 and if you don't adjust on time, it could harm your rankings and of course, your revenue eventually.
But how do you know that an SEO agency is following the trend, you ask?
You can do that by looking at their recent blog posts. Then don't only need to know what's happening currently, they should be able to predict how the future of SEO will look like and run your campaign with that in mind.
If an agency is optimizing your website to rank with only what works today, you shouldn't expect to sustain your ranking for a long-time, anyway.
In your interview with an SEO company, you should consider asking them questions that will help you find out if they are truly the kind of SEO company you want to hire.
Asking questions to find out how much knowledge the agency has acquired about the current trend and future possibilities will help you to hire an agency that will help you keep up with the ever-changing SEO industry.
5). Understand that an SEO Consultant Can't Compensate for a Poor Product or Service
One mistake businesses make is not fixing issues with their products and expecting a lot of conversions from their SEO efforts — assuming their SEO goal is ecommerce conversion.
If an SEO agency generates the traffic you need, for example, it's your responsibility to fix your products and optimize your website for conversion.
Have in mind that no agency will magically make a bad product or services good, regardless of how good they are.
If your product isn't good enough, yet, it'll make a lot more sense if you focus on making your product valuable and helpful before looking for an Atlanta SEO professional. This will help you maximize your marketing spend.
Truly, the efforts of your marketing agency could help you pull a ton of traffic which converts into leads and phone calls. But a horrible service or product, or underperforming phone agents and sales team members can ruin everything.
The job of the SEO firm is generating traffic to your website, your responsibility is converting the traffic to leads and eventually, to paying customers. If you don't play your role well enough, you could just be wasting your marketing dollars.
Not every agency is ready to tell you anything outside helping you generate traffic, but our Atlanta SEO company gives potential and current clients something different. We review their website and product and tell them what to improve to get the best out of their campaign.
If they are not ready to fix them, sometimes, I might have to turn down their gig as it might not yield the results they want from their campaign. So I make them address the issue with their product before worrying about SEO.
6). SEO niche
If you're looking for an SEO company in Atlanta to work with, you should look for a company with a wide range of SEO services which can help you maximize your budget.
However, you need to find out the niche they are focusing on — local SEO or worldwide SEO.
This depends on your needs anyway. Who is your product meant for? Only people in Atlanta or another city? Or just about anyone out there in any location of the world.
So depending on your target location, you should choose an SEO company that's familiar with that market.
Side note: You don't have to hire an SEO company that focuses only on a particular niche as many companies have a wide range of SEO services they offer since the basic principles of SEO aren't different.
But if they aren't familiar with your industry or niche, they might not be a good fit.
7). What is the Company's Record for Results? (Case Study)
All in all, what matters is results. If you're looking to make a decision as important as hiring an Atlanta Search Engine Optimization expert for your business, it's important to know their track record of clients they've successfully ranked their websites on the first page of search engines.
And how it impacted the client's bottom line. There are several ways to measure the results of an SEO campaign. For most businesses or websites, it's how the campaign affected their revenue positively or how it helped them grow their business.
You've got to understand that not all digital marketing companies in Atlanta offer the service of "conversion optimization" which is what allows you convert your visitors after generating traffic.
It's one of the core aspects of our Atlanta SEO solutions. It's always the best part of the SEO campaign for we run for clients as that's what triggers exciting reviews.
You don't want to leave your campaign in the hands of people who don't have proven case studies of clients they've worked with and helped them grow their businesses — you're smarter than that!
Wrap Up
When choosing an Atlanta SEO Services company to help develop, execute, and manage your SEO campaigns, especially when you're on a tight budget, you might be tempted to use the bad guys who will promise to run your campaign for cheap.
Please, run away from them.
Stick with a digital marketing company that will listen to you, work with you to achieve your milestones (e.g., get 200 new users to sign up on your SaaS website), and grow your revenue. See how the best Atlanta SEO agency works.