[vc_row][vc_column width="3/4″][vc_column_text]Digital marketers have a
vast array of tactics
they can use to grow their business. Depending on their product, target buyer, and industry, they may focus on paid digital advertising, affiliate marketing, social media marketing, or perhaps in-person events.
But almost every marketing strategy should include search engine optimization (SEO). The volume of searches is increasing year over year. HubSpot estimates that there are "5.8 billion Google searches per day and approximately 2 trillion global searches per year." Almost all buyers use search engines at some point during the buyer's journey. Let's face it. If you're not present on the search engine results page, you're missing a prime opportunity to reach your buyers.
Other marketers agree and an increasing percentage of their budget is invested into SEO.
Roughly 60% of top-level marketing managers say on-page content production was the most effective SEO tactic for driving long-term results.
70% of online marketers see SEO as more effective than pay-per-click advertising.
61% of marketers confirm that improving SEO and growing their organic visibility is their top inbound marketing priority this year.
SEO is something that you can't ignore if you want to grow brand awareness, generate leads and customers, and grow your business.
This article discusses 7 benefits of SEO, but first, I'll briefly review the basics of SEO.
What is SEO?
First, let's define organic traffic. Simply put, organic traffic refers to traffic generated from search engine results. This happens when a person enters a query into a search engine and then clicks on one of the results. Traffic from such clicks is known as organic traffic and will be categorized as such in Google Analytics.
SEO is an acronym for "search engine optimization." It's the act of optimizing your website so you can acquire more website visitors (i.e., traffic) from the free organic results on Google and other search engines.
If you want to improve brand awareness, generate leads, or increase sales, people need to be able to find you through search engines. If they can't find you through Google, it's likely they'll never learn about your business.
This should motivate you to take SEO seriously.
The ultimate goal of SEO is to get your webpage to rank at the top of the search engine results page (SERP). Search engine optimization is all about following the search engine's rules or guidelines to improve the quality of your website. These rules stem from the fact that search engines use certain factors to determine if the content is worth serving to its users.
And because there are, more often than not, numerous results for every search query, search engines rank these results according to algorithmic factors, such as quality of posts, number of inbound links pointing to the page, page structure, amount of time users spent on the page, and so on.
To rank high on the SERP, you need to properly optimize your website. An optimized website ranks above a non-optimized website.
Stay Current with Evolving SEO Strategies
On the surface, search engine optimization (SEO) seems rather straightforward. You pick a few keywords, add them to your headline, and sprinkle a few keywords in the content. Simple, right?
However, in reality, SEO is much more than that.  To rank at the top of the organic search results, you need a comprehensive SEO strategy that includes keyword research and selection, buyer persona and market research, competitive analysis, on-page optimization, and link building.
Some marketers don't achieve their desired results because they're stuck in the past and using dated SEO tactics. Over the past few years, SEO has evolved and continues to evolve every day. In early January 2020, Google released a major update, BERT, that has impacted many websites.
Therefore, everyone who wants to be found through search engines needs to stay up to date on the latest SEO best practices—or work with an SEO agency that can do it for them.
That being said, let's explore the benefits of search engine optimization and what you stand to gain:
1. Achieve Higher Rankings and Increase Organic Traffic
According to Google, the first five organic results on the first page generate 67.60% of all the clicks. In other words, getting ranked in these positions guarantees more clicks and visitors to your website or landing page. The number #1 position gets up to a 30% click-through-rate.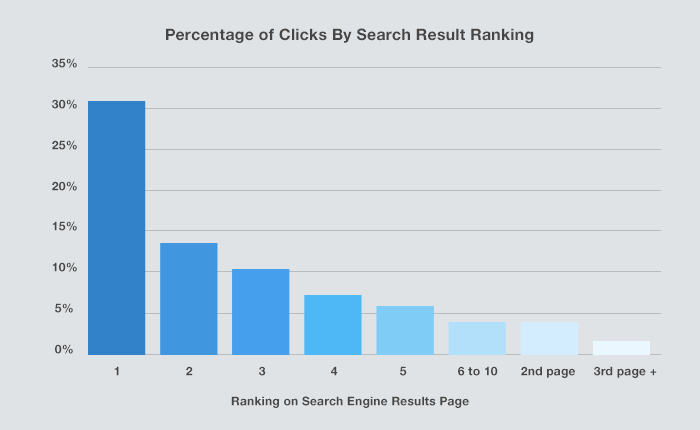 By implementing SEO best practices on your website, you increase your chances of ranking high on the search engine results page, hence generating more organic traffic.
A website that ranks high on the search engine results page is normally seen by others as trustworthy. For example, millions of online users trust Wikipedia because it ranks at the top for virtually every topic. The same holds true for leading publications like The New York Times, The Washington Post, Forbes, and Harvard Business Review, which rank at the top of many SERPs.
People have grown to expect that the top search results contain high-quality information and they're more likely to click on them. Most people don't even bother to look at the subsequent search results page. So, if you're not on the first page, you're likely not going to be found.
The key to generating more organic traffic—and more customers—is ranking on the first search results page.
2. SEO Leads to Better User Experiences
Your digital marketing strategy will flounder if you're not meeting the needs of your target audience, and all users want an exceptional digital experience. It doesn't matter whether they're reading a blog article, reviewing your product page, or browsing your case studies, your content must always answer their questions and provide them with a top-notch experience.
At first glance, the relationship between user experience and SEO may not be apparent. However, Google strives to provide searchers with the best possible results, which includes user experience. For example, people are impatient and will not wait for a webpage to load. Therefore, Google values webpages that load quickly and will penalize slow-loading websites.
If your webpages are slow, your visitors will be disappointed and might leave your website for a competitor's website instead. A slow website and poor user experience can lead to a high bounce rate, which is a metric that sends a signal to Google that your website isn't useful or helpful to visitors.
Many search engine optimization best practices actually improve the user experience on your website, which in turn, helps you attract more visitors. Site structure and hierarchy, internal links, page speeds, and content quality all impact both SEO and the user experience.
SEO not only brings you traffic through better user experiences; it helps you keep people on your website and convert them into leads or customers.
3. SEO Helps You Reach People at the Right Time and Place
SEO allows you to reach specific audiences in a few different ways. Search engines have the capability to provide personalized search results—that's what makes them so great. Internet browsers keep track of individual's activities online and their location and use that information to give its users the search results that best match their query and past search history.
This is particularly useful for businesses that derive a substantial portion of their traffic from local markets. If you want to reach a local audience, there are many local SEO best practices that will help you appear at the top of the SERP and on Google's Map Pack. Optimizing for local allows you to reach the people who will actually purchase your product. If you own a hair salon in Austin, Texas, it's unlikely that someone in Ohio who searches for a hair salon will be your customer. Don't waste time optimizing for broad, highly competitive terms. Focus on the keywords that potential customers actually use.
Optimizing for the Buyer's Journey Brings You More Leads
You can also reach different audiences using content and offers tailored to specific stages of the buyer's journey. At each stage, specific keywords are used. In the beginning, the searcher uses words like "how to, prevent, improve, and what." Once they are ready to make a decision, they might start comparing vendors and use words like "compare, versus, review, and test."
When developing your SEO strategy, you should identify keywords for each stage of the buyer's journey.
Content at each stage has a valuable role to play in persuading people to choose your business. Many people focus on creating content for the keywords that people use at the beginning of their buyer's journey. This is typically informative content that answers questions about their problem or challenge. But, they often forget that they also need to rank for content in the decision stage.
Developing SEO campaigns for all stages ensures that you reach more people and have useful content that is ready to persuade them to choose your business.
Long-tail Keywords Increase Lead Quality
Optimization for long-tail keywords can also help you reach people who know what they want and are looking for a specific product. Say you're a boutique garden nursery, you don't want to waste time and resources optimizing for competitive keywords like "garden nursery, trees, shrubs, spring flowers, or fall gardens." Instead, you want to select keywords for the products or services that are most profitable to your business. You may want to optimize around keywords like "Japanese maple for sale Atlanta" or "how to care for Japanese maples in Atlanta" or "brilliant red weeping Japanese maple."
SEO campaigns allow you to reach audiences at the moment when they're searching for your solution, which means you generate more qualified leads.
4. You'll Gain a Better Understanding of Your Customers' Challenges
Market analysis and keyword research are two essential aspects of SEO that will help you better understand the challenges of your customers. To identify the keywords that you should focus on, you need to know what information they're searching for.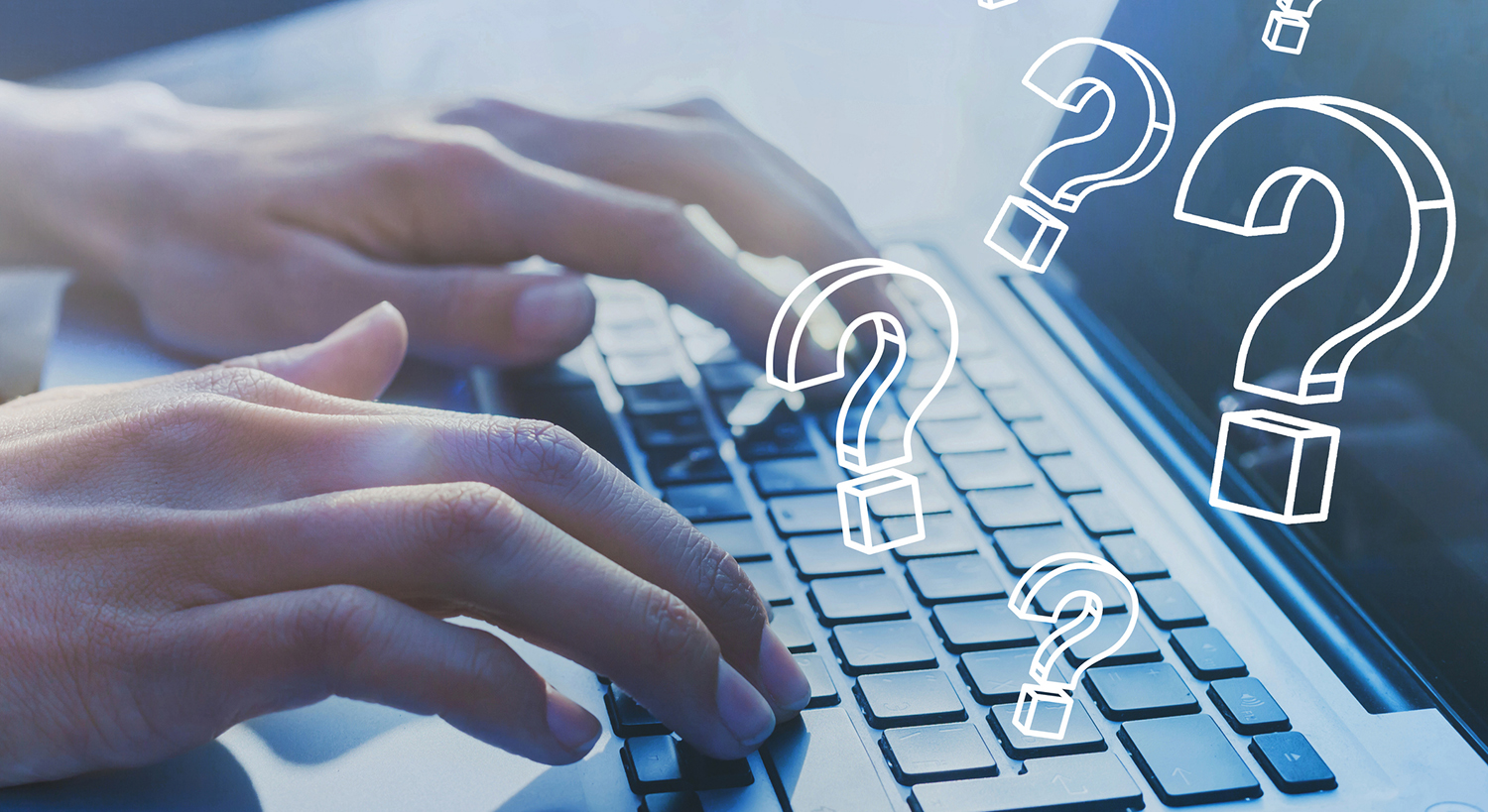 What questions do they have? What information do they need to make a purchasing decision?
One of the problems that marketers face is knowing what their customers want and identifying the right solutions for them. Conducting buyer persona research can help you better understand your customers. Surveys, focus groups, and customer feedback or suggestion boxes are other ways you can get feedback directly from your customers. This information helps you develop valuable content that like-minded people are searching for—which is the type of content that translates into leads.
You can also gain insights from the pages that are already ranking for specific keywords. When a customer visits your website from an organic search result, they have already searched for what they need, and your web page happens to be the 'right' answer for their query—at least, Google has deemed it necessary to serve your page out of the millions of other pages targeting that keyword.
You can use Google Analytics to better understand how people use your website. Which pages do they visit? How long do they stay on each page? What is their flow through your website? What actions do they take? The answers to these questions will help you refine your SEO strategy.
5. You Won't Run Out of Leads Once Your Budget is Cut
If you're a new business or need to generate leads quickly, paid search or social media advertising can be a great solution. Once your campaigns go live, you can get immediate results. However, it obviously comes at a cost, which is not sustainable for many businesses.
It's not unheard of for marketing's budget to be cut. Be it an economic downturn or new leadership, marketing teams are often forced to cut their advertising budget.
When you rely on ads to generate leads, your pipeline will dry up once you run out of money. Your reach is also limited by how much you can spend. Perhaps there are 2,000 people out there that are searching for a specific keyword related to your business, but your ad budget only permits you to show ads to 500 of them. You're missing out on potential revenue.
With SEO, you're not limited by a monthly budget. Once you achieve the top ranking on a SERP, anyone who conducts a search for that keyword will see your website listed.
6. It's a Sustainable Traffic Source
In the beginning, effective SEO strategies require investment—it's not cheap (and if it is, it's probably not very good). However, once you achieve the top spot on the SERP, your investment will quickly pay for itself.
SEO does not deliver leads immediately; it normally will take approximately 6 to 12 months to see substantial improvements in ranking. However, once your webpages are ranking high, you can expect to sustain those results. Google's algorithm updates may slightly affect your organic search visibility. However, you won't be majorly impacted if you've built your website using SEO best practices, which include a fast website, great site structure, thorough on-page optimization, and many reputable backlinks.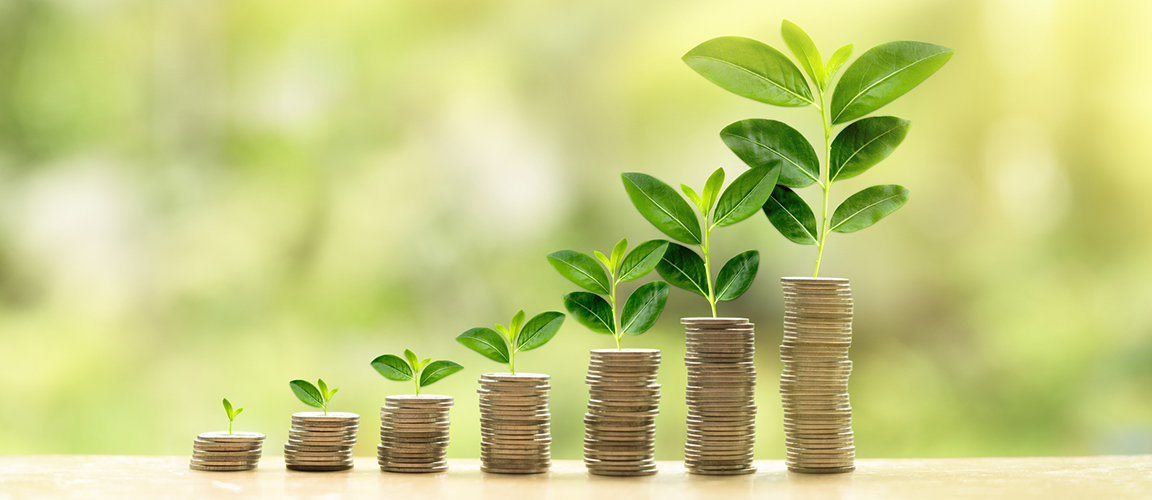 Also, you need to remember that your website should be optimized for users first, before search engines. As we mentioned earlier, when users are happy with your content, the Google crawler will be happy too, since it monitors users' interactions on websites.
Once you reach the top of organic search, it's easier to stay there. Increasing competition can make the task harder, but with consistent effort, you can hold onto your rank.
SEO is often a better alternative than digital advertising as it's a more sustainable lead generation solution.
7. SEO Increases Brand Trust and Grows Awareness
Brand awareness is crucial for growing your business. If people become familiar with your brand on the web, they will be more likely to visit your website when they're ready to buy a product, hire your services, or sign up to use your platform.
Truly, SEO is fundamental when you want to build brand awareness with your audience. When online users are looking for information in the search engine and repeatedly see your business in the search results, it's easier for them to trust your company. In turn, this can result in an increased conversion rate.
In addition, if your website appears at the top of organic search results, customers are going to associate the keywords they typed into the Google search bar with your business, which is a good thing.
It's a lot easier to establish trust and authority with your target audience when your web pages are ranking at the top of the organic search results pages. Apart from gaining your audience's confidence, you'll also gain brand exposure for your business.
SEO is one of the best digital marketing strategies that offer 24/7 brand exposure. If you were paying for ads, your website will only be visible as long as you have the money, otherwise, it'll be off. But organic search delivers consistent and long-term traffic. This simply means that no matter the time, people will always find your website or product. Isn't that amazing?
Start Developing Your SEO Strategy Today
Effective SEO can make the difference between a business that generates leads and sales and another business that's struggling to keep up with the competition.
To enjoy all these benefits, you first need to develop an SEO strategy — this is what you need to identify and target the best keywords, create the right type of content, build natural inbound links, and get all the essential ranking signals that Google needs.
Depending on the size of your business, 'basic' SEO may not cut it. You may need to embrace enterprise SEO coupled with some advanced strategies before you can see a significant boost in organic ranking, traffic, and leads. Search engine optimization is fundamental in this day and age, particularly for businesses that want to acquire customers who are qualified and grow sales.
Want your website to rank higher on Google? Not sure where to start? The Cardinal Digital Marketing team is here for you; get in touch today!
[/vc_column_text][/vc_column][vc_column width="1/4″][vc_column_text el_id="scrollingbanner"]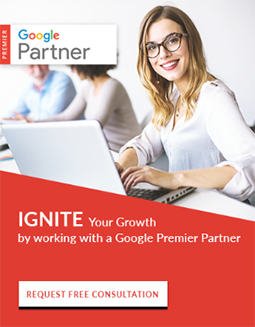 [/vc_column_text][/vc_column][/vc_row] [vc_row full_width="stretch_row" css=".vc_custom_1518103500080{margin-top: 30px !important;padding-top: 30px !important;padding-bottom: 30px !important;background-color: #f4f4f4 !important;}"][vc_column][vc_row_inner equal_height="yes" content_placement="middle" gap="30″][vc_column_inner width="1/4″][vc_single_image image="15214″ img_size="full"][/vc_column_inner][vc_column_inner width="3/4″][vc_column_text]
Alex Membrillo
Founder and CEO
Alex Membrillo is the CEO of Cardinal, a digital marketing agency focused on growing multi location companies. His work as CEO of Cardinal has recently earned him the honor of being selected as a member of the 2018 Top 40 Under 40 list by Georgia State University as well as 2015 and 2016 Top 20 Entrepreneur of metro Atlanta by TiE Atlanta, Atlanta Business Chronicle's 2016 Small Business Person of the Year,and the Digital Marketer of the Year by Technology Association of Georgia (TAG).[/vc_column_text][/vc_column_inner][/vc_row_inner][/vc_column][/vc_row]