One of the most common questions that clients ask here at Cardinal is: how much do Google Ads cost? This is a fair question especially when many businesses these days invest in pay-per-click (PPC) advertising. On average, businesses make $3 in revenue for every $1.60 they spend on PPC ads.
When it comes to PPC advertising, many businesses direct their ad budget to Google Ads (formerly known as Google AdWords). Although consumers make more than 160 billion searches per month using Google, many people are still wondering how much they spend when running a Google Ads campaign.
For this article, we've made a quick guide to walk you through the rates of Google Ads and how much companies typically spend to run a campaign.
How Much Do Google Ads Cost?
The question, "how much do Google Ads cost?" is a tricky one because there's really no one-size-fits-all answer. Although Google Ads is the largest online ad platform, it's a very customizable one at that. On average, small to medium-sized businesses spend between $9,000 to $10,000 monthly (that's $100,000 to $120,000 per year). Furthermore, the average cost of an ad from Google Ads is about $1 to 2$ per click.
As mentioned, Google Ads is highly customizable which is, in fact, one of the greatest benefits of the platform. That's right, you have complete control over how much you spend and when you spend it. Plus, you can increase or lower your ad spend in real-time, whenever you see fit.
So how much do Google Ads cost? Refer to the quick Google Ads cheat sheet below:

How Do Businesses Spend Their Ad Dollar on Google Ads?

Although businesses invest up to $10,000 monthly on Google Ads, they use the platform in many different ways. Factors such as the business' products, services, and industry can all influence the pricing of Google Ads.
More often than not, higher CPC industries end up spending more on Google Ads. For instance, businesses in the Consumer Services industry will spend an average of $6.40 for search network Cost Per Click (CPC) and $0.81 for display network CPC. On the other hand, businesses in the Travel and Hospitality industry spend around $1.53 for search network CPC and $0.44 for display network CPC.
On top of that, businesses may also incur additional advertising costs by using PPC management services or software programs.
PPC Management Services
Businesses that are investing in PPC also commonly partner with a PPC management company. A PPC company such as Cardinal Digital Marketing can develop, launch, and manage your paid search campaigns on popular ad platforms including Google Ads.
A PPC management company that's worth their salt should have a goal of driving valuable clicks and leads to your website without driving up the cost. When done right, PPC campaigns can yield faster results when compared to SEO.
If you choose to go down this route of working with a PPC company, expect to pay a monthly fee on top of your monthly Google Ads spend. Some PPC management services charge a flat rate which can range from $300 to $5,000 monthly while there are agencies that charge based on the percentage of your monthly ad spend.
PPC Management Software
Alternatively, PPC management tools are also available for businesses that are looking to streamline the management steps. Some of the more popular PPC management software include Wordstream and many others. These software tools are beneficial for companies for evaluating ads, optimizing bids, providing in-depth reporting, just to name a few.
Many PPC software programs are available for free with limited functions and features. Should you choose to invest in a PPC management software, expect to pay from $15 to $500 monthly.
At this point, you should have a general idea about how much do Google Ads cost. If you are interested in learning more about the Google Ads platform and PPC budgets, be sure to keep reading.
How Does Google Ads Work?

Before you dive into the Google Ads platform, it's important that you know how the process works. For the uninitiated, Google Ads utilizes an auction model that influences cost and ad placement.
Whenever a user inputs a search query on Google, the auction begins. If the user's keyword input correlates with the keywords used in your ad, it means your ad qualifies for the search query – thus, the auction process begins.
During the auction, your CPC (cost per click) and ad placement are determined by ad rank. From here, your ad rank is influenced by two other factors: your keyword bid amount and the ad Quality Score. There are many ways to improve your Quality Score but we won't go into that at this time.
Once your Google Ads campaign is set up, it becomes a work in progress that involves monitoring and optimization. If you need help with PPC management, feel free to get in touch with the PPC experts at Cardinal Digital Marketing. An experienced team of paid search experts will not only help you manage and optimize your campaigns, but they can also help identify PPC advertising trends and recommend the best practices to maximize performance and drive leads.
Is It Expensive to Run a Google Ads Campaign?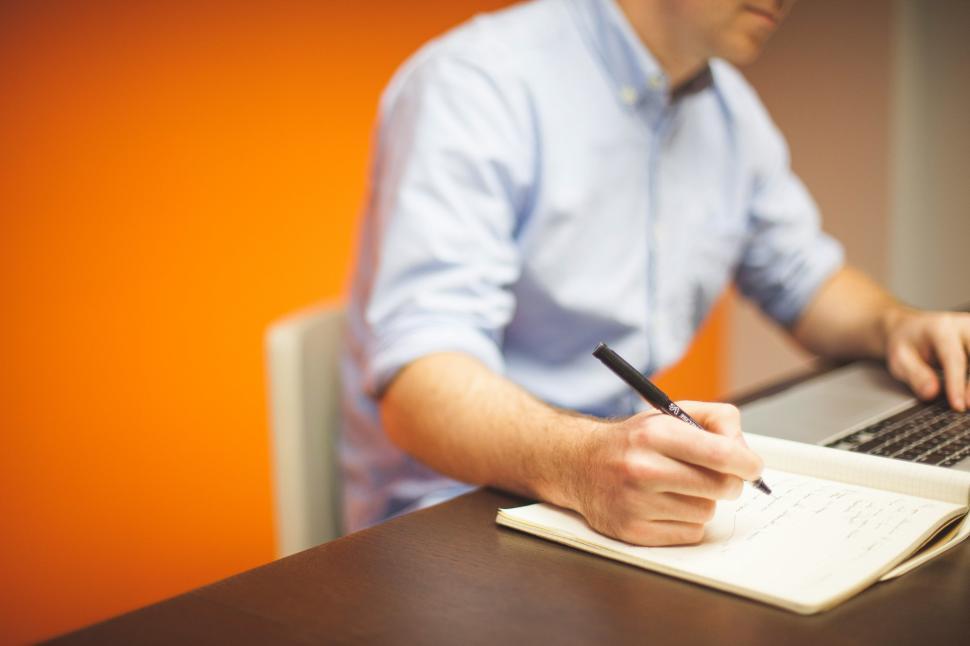 This is a very common question when clients get on a call with me, to which I answer. "how much is your budget?" Almost always, I receive a quick question back, "how much budget do you propose?"
In reality, your overall budget comes down to how much you want to invest in Google Ads. Therefore, it'll be difficult for your professional PPC management team to provide an arbitrary budget for you.
Perhaps the better question is, how and when your Google Ads budget gets spent. Many people have this misconception that their monthly PPC budget will actually last for a month. To many people's surprise, their monthly budget is completely spent within the first week. True enough, that could be shocking for any business that's green to PPC advertising.
Because of this misconception, many believe that PPC advertising is expensive.
By knowing how and when your budget gets spent, you'll quickly realize that this is not the case at all. After all, it all comes down to how much you're willing to spend on the campaign.
Fortunately, the best part of investing in Google Ads is that you only pay whenever a user clicks on your ad. Regardless of how many times your ad was displayed or how many users saw it, you are only charged when a user clicks and visits your website.
How Do I Set a Budget and Bid for Google Ads?

If you think that Google Ads will work for you, it's time to set a budget and bid amount. For this step, you must stay realistic. Again, answering the question, "How much do Google Ads cost" will all come down to what you're willing to spend.
Keep in mind, you have full control over your ad spend.
However, there are factors that you can and can't control. For instance, you have direct control over your CPC bid and your ad's Quality Score. On the flip side, your competitors' CPC bids and ad quality are factors that are out of your hands.
And that's just during the actual auction process.
Before getting into the auction, you should take the time to analyze how competitive your niche is as well as the competitiveness of the keywords in that particular niche. Fortunately, at this point, you can get your creative juices flowing to keep your costs down. For example, your business belongs to the insurance industry and you're bidding on the "car insurance" keyword. The keyword "car insurance" is very broad and very competitive, with millions of search queries every month.
In this case, your cost-per-click will likely be very expensive.
If you want to keep your costs down, you can research keywords and find ones that are less competitive and cheaper to bid on. A good strategy is to bid on highly-specific long-tail keywords. While specific long-tail keywords have lower search volumes and may get you fewer clicks over time, they are far less competitive and way less costly than broad keywords like "car insurance." Plus, specific long-tail keywords can attract and ultimately connect you with consumers that are looking for that specific offer.
How Much Should I Spend on Google Ads?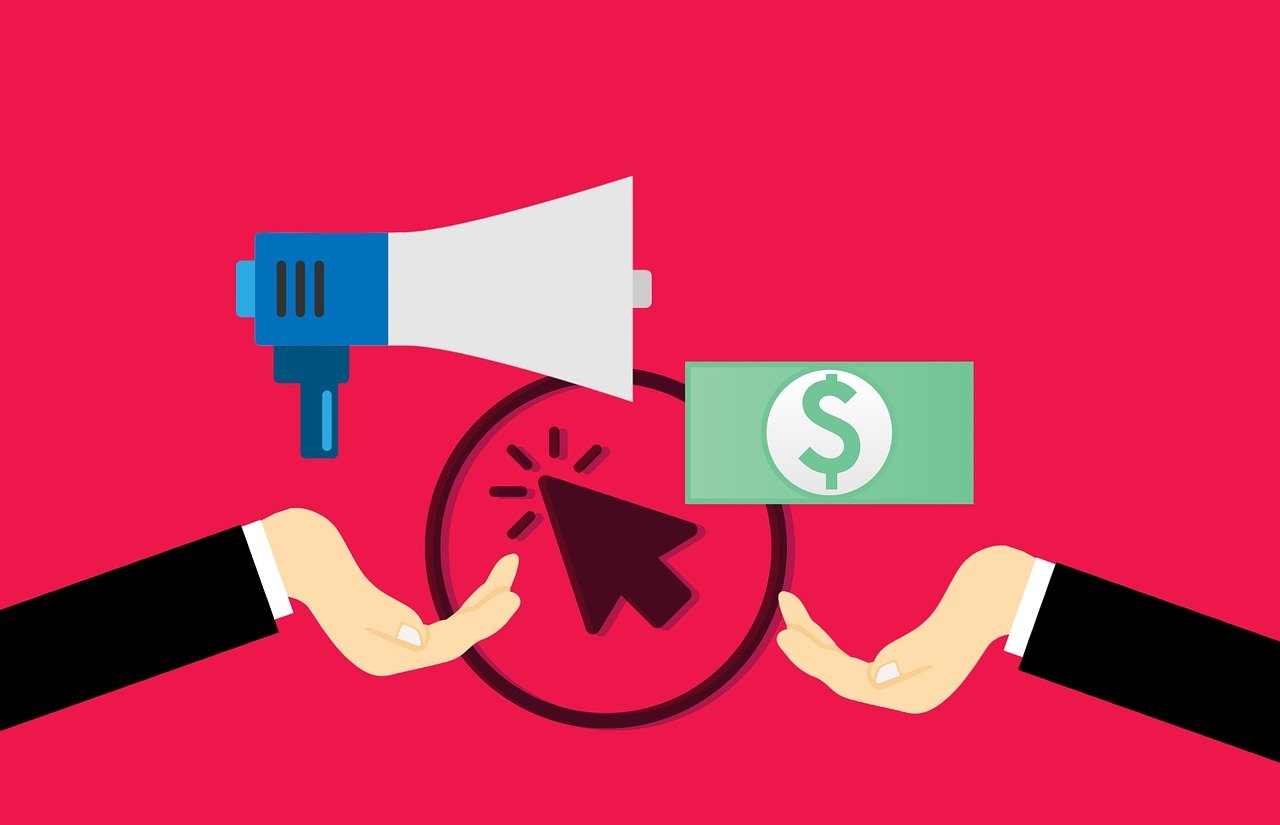 In the interest of being transparent, there's really no "one-size-fits-all" solution when it comes to Google Ads budgeting. Again, you can't expect your PPC expert to throw numbers for a Google Ads campaign budget.
Be that as it may, we highly recommend that US-based businesses (especially in the E-commerce industry) invest a monthly minimum budget of $1,000 in Google Ads to see practical results. Any less than that, your business has to be making a ton of sales to cover your advertising costs.
A good rule of thumb is to create a budget that will get you at least 2,000 clicks. If you can't get at least that many clicks, you won't have enough data to decide whether the campaign is worth the investment or not.
When it comes to daily budgets, know that the amount can constantly fluctuate. For instance, a thousand dollar monthly budget amounts to about $32 per day. However, in reality, you can spend $20 one day then find yourself spending $40 the next day.
Ultimately, your ad spend will depend on factors like budget, product, industry, customer type, and aggressiveness.
Is Google Ads an Effective Advertising Platform?
Google Ads is by far the largest PPC advertising platform out there and is used by large enterprises and small businesses alike. Aside from asking the question, "how much do Google Ads cost?", you are also probably wondering if it's worth the investment.
To put it simply: Yes it is!
Investing in Google Ads can be very lucrative but only when it's done right. On the other hand, if your campaign is not managed properly, you'll end up spending more money with little to no results. According to PPC statistics, a dollar worth of ad spend via Google Ads generates at least two dollars in revenue.
Of course, the results can vary from one business to another. But then again, it's easy to stay on top of your Google Ads campaign and see the ROI for yourself. By going with the statistics, it's hard to say that Google Ads is not worthy of your advertising dollar.
7 Tips to Optimize Your Google Ads Campaign
The best way to get the most out of your Google Ads campaigns is to optimize them. With a certain level of optimization and precision, it's possible to achieve a higher ROI with Google Ads than any other conventional digital marketing strategy. Here are some quick tips to optimize the cost of Google Ads and improve your ROI over time.
1. Pause/Stop Underperforming Keywords
Whether you're new or a paid search veteran, you should make it a point to review the performance of your keywords regularly. Specifically, you should check which keyword groups are generating clicks and conversions and which ones aren't.
After identifying the underperforming keywords with low conversions, check their number of clicks. If a certain keyword has only generated fewer than five conversions, you may want to pause it. However, you should also check their total number of clicks.
For example, a keyword with five conversions coming from a total of ten clicks is a 50% conversion rate – which means that it's worth running in your campaign. On the flip side, a keyword that has received thousands of clicks but only one or two conversions is a good candidate for pausing.
2. Check High-Converting Keywords
After pausing low-converting keywords, you should have more wiggle room in your budget that you can invest in your best keywords. Get a good grip on which keyword groups have the highest CTR and focus on them. With that said, my best advice is to learn how your customers are finding your Google ads via the "Search terms" tab.
The Search terms tab will provide you an overview of all the long-tail keywords that people have used before clicking one of your ads and going through the conversion process. List down all of these long-tail keywords and consider adding them to your campaign so you can target more customers at a lower cost.
3. Optimize for Negative Keywords
To ensure the integrity of your Google Ads keywords and optimize the cost of your campaign, one of the most powerful tools that you can use is the addition of negative keywords.
By optimizing negative keywords, you're telling Google which keywords don't apply to your product or service. As a result, your ads will not appear on search queries that don't align with your target audience's search intent.
For example, if your business sells men's shoes, you should exclude terms like "women's shoes" or "kids shoes" along with other qualifiers such as brand names that you don't carry. This prevents traffic from users that don't belong in your core target demographic – people who aren't likely to avail of your product or service.
4. Optimize Your Landing Page
What happens when people click on your Google ads and visit your website?
There are way too many PPC marketers that only focus on tweaking bids, testing ad copies, and just fixating on the platform itself. The primary goal of paid search marketing is to make a sale and driving qualified traffic to your landing page is only half the battle.
A good landing page delivers the product or information that people are looking for. If your PPC ad says that you're offering a "50% discount," your customers should be able to find and avail of that offer shortly after arriving at your landing page. Otherwise, you're just doing "bait-and-switch" which can hurt your brand's credibility, and will ultimately affect your Ad Quality score.
To optimize your landing page, make sure that the messaging on your ads actually aligns with the information on your landing page. With consistency between your ad copy, keywords, and landing page, you can improve your conversion rates while lowering CPC.
5. Use Ad Extensions
From your Google Ads dashboard, you can access Ad Extensions which can give your campaign performance a significant boost.
Did you know that 76% of customers who have performed a "nearby" search have visited that business within 24 hours? With the majority of smartphone users that do local searches on their device, you have to inform them that you're just right around the corner and ready to help.
Ad extensions are instrumental for telling your brand's story and at the same time, providing valuable information to your potential customers.
For example, the Location Extensions can help your brick-and-mortar shop by pulling information from your Google My Business account and displaying relevant information such as your address and phone number.
6. Determine the Best Times to Run Your Ads
"What's the best time to run my Google Ads?" is a common question many of our clients ask – the answer is as unique as your business or brand. Determining the best times to run your Google Ads is as simple as looking up the time of the day report in Google Analytics. Find out which times of the day are your ads getting the most traffic and clicks.
Knowing when your target audience is the most active and is more likely to convert can help you optimize your Google Ads and lower the cost. Once you have determined the times when your ads get the most engagement, you can set your campaign to only run during those specific times. If you have a seasonal product or service, you should also set your campaign to run during applicable times.
7. Keep Track of Your Campaign
How can you optimize for something when you're unable to track it? Staying on top of your campaign enables you to optimize its performance and cost.
One of the core principles of PPC management is directing the budget towards the best-performing keywords and away from poor ones. Without a feedback loop from tracking metrics such as conversions, you won't know which areas to push on harder or pause.
Tracking your PPC campaign and measuring your results will help you determine which keywords, ad groups, and campaigns are not only driving conversions, but actual business revenue.
Using the information gathered via Google Analytics, you can find out whether you're getting the bang for your buck or not.
Google Ads: The Bottom Line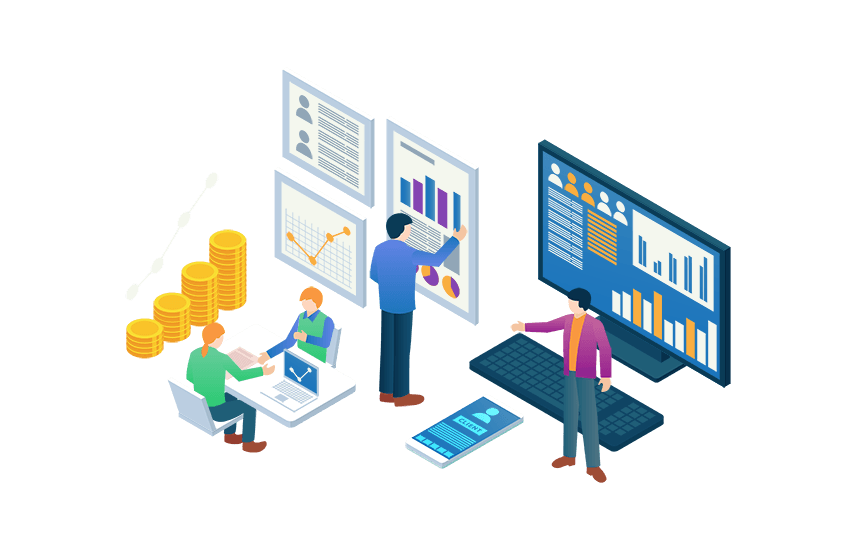 So how much do Google Ads cost? Hopefully, you now have a better idea of how you can spend your advertising budget using Google Ads. Regardless of your budget and strategy, advertising via paid search is an excellent way to generate leads, website traffic, boost brand awareness, and increase sales.
Granted, it will take some time to learn how to advertise through Google Ads, an effective campaign can make a huge difference for your business. However, the key here is to have an effective and optimized PPC campaign. If you're serious about succeeding in this advertising platform, you need a PPC campaign that's scalable, repeatable, and manageable.
If you think that you're unable to manage a Google Ads campaign on your own, you can always work with a dedicated PPC management company. However, be wary of companies that make lofty or unrealistic promises. The right team can help optimize your PPC campaigns through industry expertise, existing data, and proven best practices – all within your budget requirements.
The bottom line, Google Ads is a fantastic channel to advertise your business. Worst case scenario, you end up losing some marketing bucks with a failed test campaign. But at the end of the day, the benefits of Google Ads far outweigh the risks.