If you own a business, then you know that the vast majority of the marketplace is based online. While you may have a brick-and-mortar store, the majority of consumers make their buying decisions by first exploring their options online through search engines, websites, and reading customer reviews. And now more than ever, more and more people are also making their purchases online for home delivery. Not only is it convenient, but in today's environment—mandatory.
So, how can you capture your share of the billion-dollar eCommerce industry? Through digital marketing.
Digital marketing refers to marketing on the internet through digital channels. It's another term for internet marketing. Not only is it less expensive than traditional marketing, but it's a lot easier to reach a large number of new and existing customers with less money. Smart Insights reports that 45 percent of the organizations don't have a clearly defined digital marketing strategy in place. Whether you're thinking about transitioning from traditional marketing to digital marketing, or you're among the 49 percent who are ready to add digital marketing to your promotional mix, this article has got you covered.
There are many digital marketing strategies, including:
Search engine optimization (SEO)
Display advertising
Social media marketing and advertising
Content marketing
Mobile marketing
Search engine marketing
Email marketing
Read on to learn how these marketing strategies can help you grow your business.
1. Search Engine Optimization (SEO)
You've likely heard of the term SEO but maybe you weren't sure what it means. SEO stands for search engine optimization and it's the act of increasing the quantity and quality of traffic to your website through organic search engine results. While there are a few search engines out there, the most popular is Google. An effective SEO strategy follows specific guidelines and best practices that will ensure a website ranks on the first page of search engine results.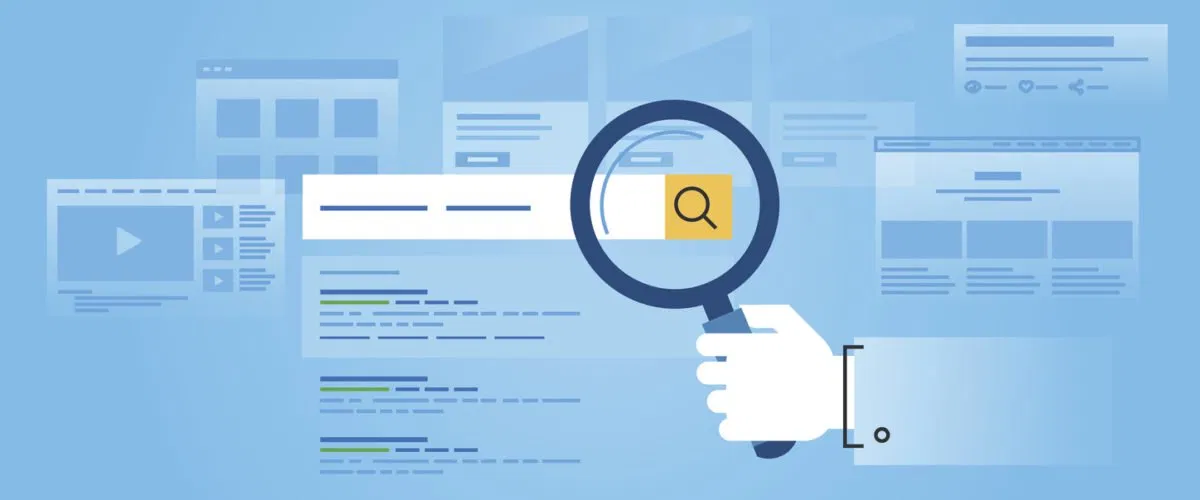 Some of these guidelines include optimizing your pages with:
Relevant keywords
Easy-to-navigate website structure
High-quality relevant information
Use of specific headers to break up content (e.g. H1, H2, H3) and to help the search engine understand the content
To rank on the first page of the search engine, you need to structure your website and pages to attract organic traffic. Without SEO, it's almost impossible to grow an online business organically and you'll need to also use paid advertising. SEO is also closely related to other digital marketing elements like email marketing and content marketing. They work together to give customers high-quality content.
An effective SEO campaign addresses three key elements: your website, Google, and your audience. Google then ranks your site when a search query that matches your focus keyword is entered. You might be wondering, how Google does that. When Google bots assess your site, they take into consideration the site's structure and content. They then match your content with search queries and related keywords to determine how relevant your content is to these questions Google also checks for quality links to your website—links tell Google that other people value your content and that it's a reliable source of information. Several good-quality links directed to your site will increase your chances of a higher Google rank. Not all links are good for SEO—links from high authority sites, like news organizations and professional associations, are what Google considers good signals.
Another very important factor that Google considers is the amount of time visitors spend on your site. Using Rankbrain, an artificial intelligence algorithm, Google measures the amount of time spent on your content. The longer visitors spend on your site, the better your SEO chances. So, posting unique and creative content with high-word counts (2000+) will help improve your website's ranking.
2. Search Engine Marketing
Search engine marketing, also known as SEM or search marketing, refers to all the processes involved in generating traffic from search engines.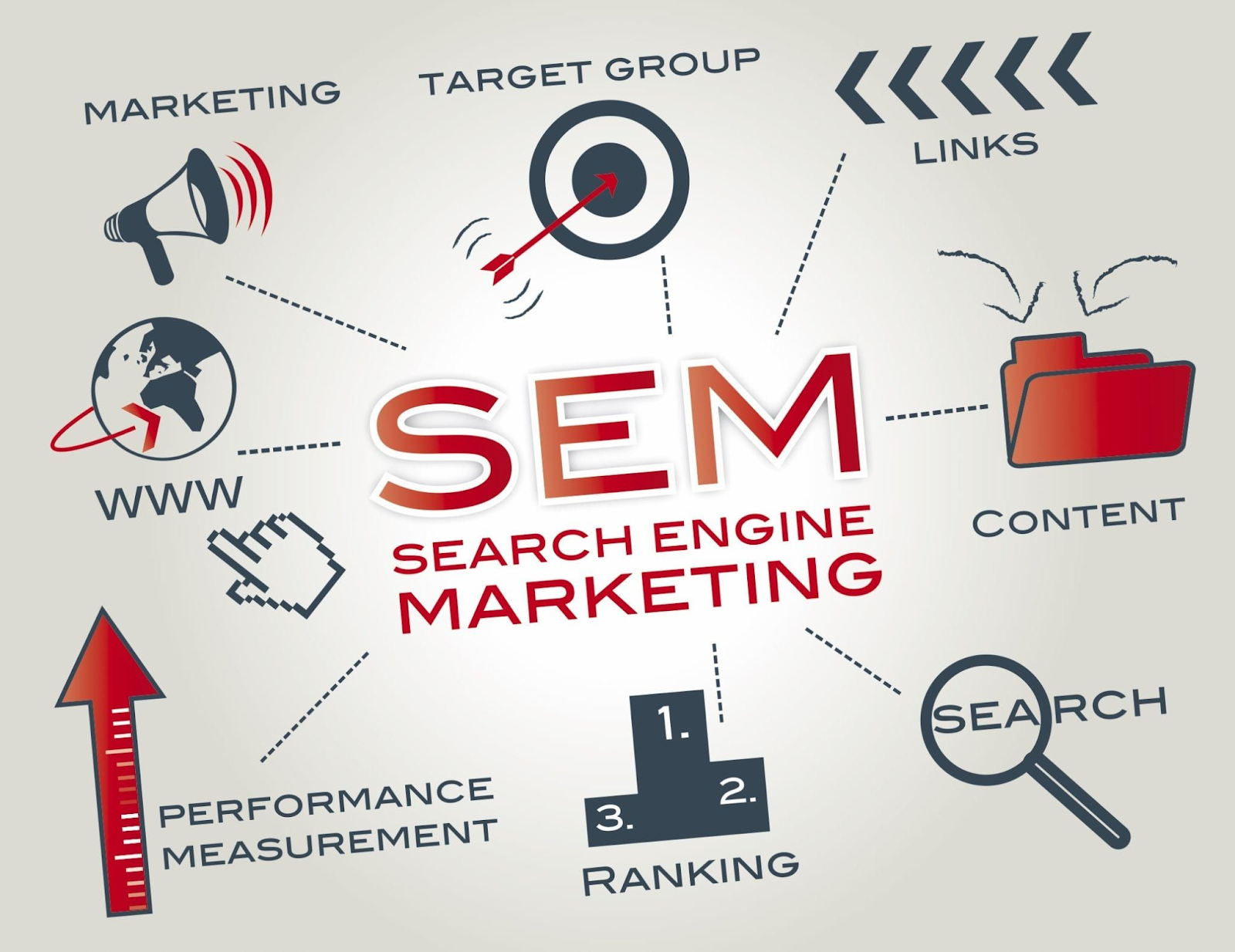 SEM includes SEO (which to some extent is theoretically true), but practically, it is quite different. The core of an effective SEM strategy is paid advertising through platforms like Google Ads or Bing Ads.
3. Email Marketing
According to research from Campaign Monitor, every $1 put into email marketing generates $38. For this reason, email marketing is one of the most popular digital marketing techniques among digital marketers. It is so popular that 82 percent of B2B and B2C companies are using it.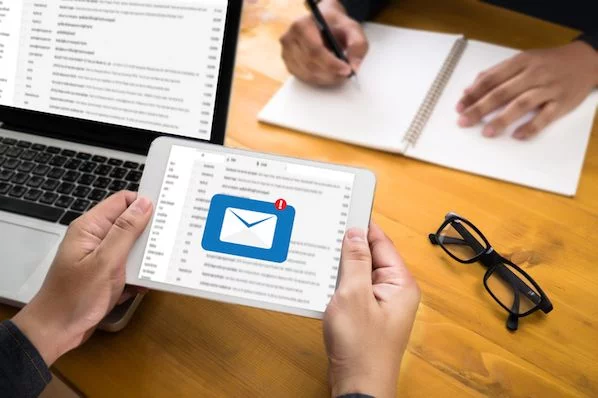 Email marketing, if implemented properly can prove very effective. Another report from Campaign Monitor shows that a well-defined email marketing strategy is 40 times more likely to acquire a customer than the combination of Facebook and Twitter campaigns.
Successful email marketing campaigns share relevant, timely information that is personalized to the recipient. Segmentation is an essential component of email marketing; it ensures that you're reaching the right people at the right time. When you understand their position in the buyer's journey, you can email them information to help them make a purchasing decision. Educational content can come in many forms, but emails typically share blog articles, white papers and eBooks, and webinar offers. Instead of sending links to external content, you can also write robust newsletters that educate.
In addition to educational content, you can inform them about promotional offers in an attempt to persuade them to take action.
4. Content Marketing
Wikipedia defines "Content marketing is any marketing format that involves the creation and sharing of media and publishing content to acquire customers."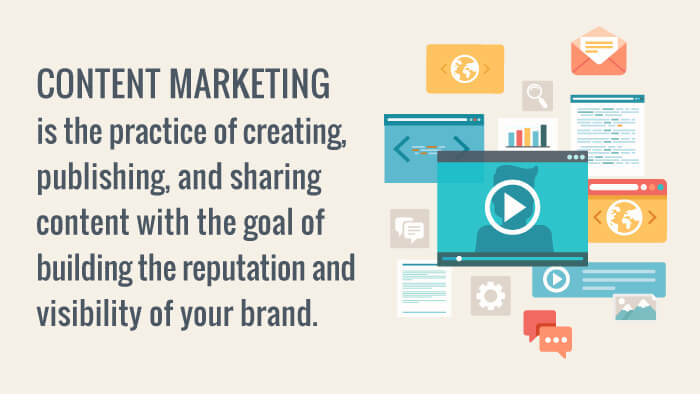 Content marketing is permission-based marketing. Potential clients opt-in to this type of marketing and sometimes share it. To gain the trust of your potential customers, you need to be able to provide them with something relevant; content marketing is built on this idea. Content marketing should be helpful while subtly guiding readers in their decision-making process.
According to the Content Marketing Institute, "Content marketing is a marketing technique of creating and distributing relevant and valuable content to attract, acquire, and engage a clearly defined and understood target audience–to drive profitable customer action." For example, I sell T-shirts online. Instead of focusing on my landing page and product description, I can direct my effort into content which my prospective customers may read before trying to make the purchase.
5. Social Media Marketing
Social media marketing involves the use of social media platforms as channels to reach large audiences. On social platforms, you can grow an organic audience of followers or you can use paid social advertisements to reach your target demographic. Most brands use both strategies, as they work well together. The most popular social media platforms, Facebook and Twitter, have more than 2 billion and over 330 million users respectively.
Most businesses using social media marketing understand the importance of engaging their target audience and doing it consistently. Therefore, creating engaging videos and high-quality content with amazing deals and offers for your audience will help you to increase brand awareness and generate more conversions.
Are you starting to see how these digital marketing tactics work together? A successful social media strategy needs high-quality content to engage followers. The same goes for email marketing. Brands must create content and then distribute it through other digital channels.
6. Digital Advertising
Digital advertising can also be referred to as paid advertising. It refers to every strategy and process involved in generating referral traffic to your site via paid digital display ads. Marketers often conduct digital advertising on different platforms, depending on where their target audience is most concentrated. Some of these platforms include:
Google (Adwords)
Facebook
YouTube
Pinterest
LinkedIn
Twitter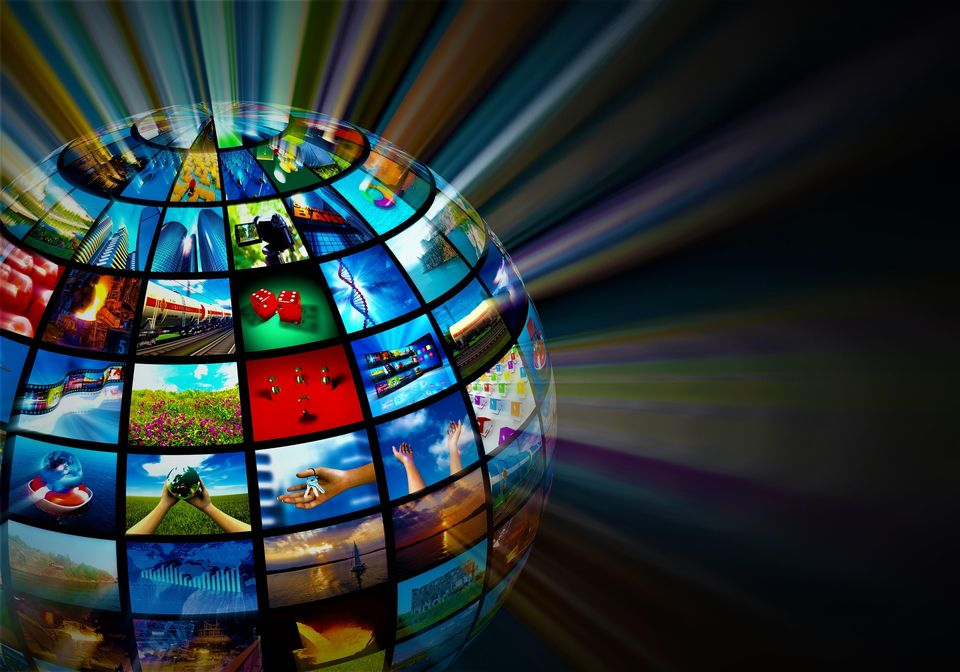 Among all the above-listed platforms, studies show that Facebook and Google alone drive 80 percent of the referral traffic. Ads on Google and Facebook are typically pay-per-click (PPC) ads, which means that the advertiser pays a fee every time their ad is clicked.
If you're new to PPC advertising, read our guides "How Do Google Ads Work?" and "Creating Your First Facebook Ad Campaign."
Another great feature of digital advertising is the ability to use remarketing. With remarketing advertisements, you can successfully convert window shoppers to customers by showing them ads after they have left your website. Have you ever searched for an item in an online store, only for you to leave that site and see the same item on another site you visit? That is remarketing. Businesses use this tactic to send customers back to items they've viewed before on their site. The idea is to remind the customers that they were once interested in this product. Perhaps when they were on your website it wasn't a good time to make a purchase or they needed to think about it a little more. When you show them a remarketing ad in the future, you may be able to convert them at that time.
7. Mobile Marketing
Mobile marketing, as the name implies, is a digital marketing technique that involves marketing strategies focused on mobile users. Research shows that more than 80 percent of internet users own a smartphone, so this is an important niche to reach out to. In this case, the marketing strategies are mobile-based. Examples are; SMS, MMS, mobile apps, and websites.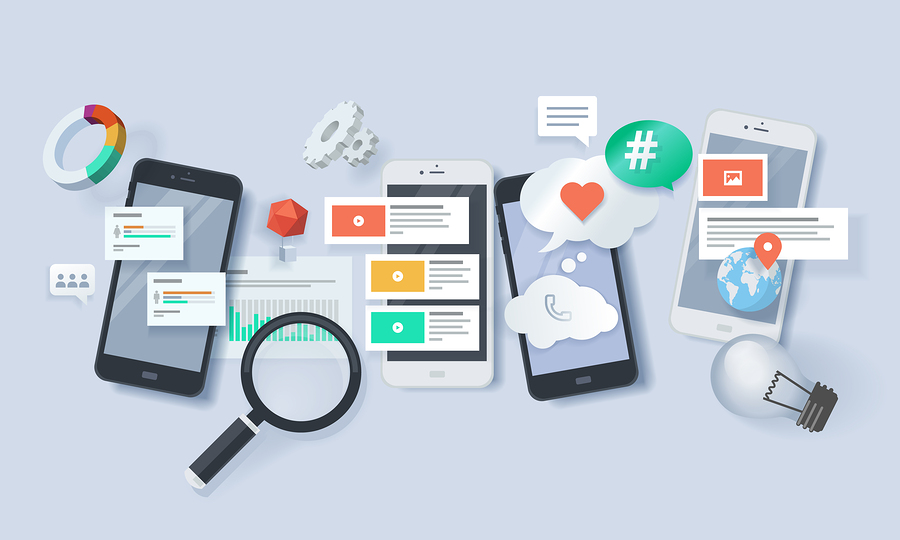 How Do You Plan a Digital Marketing Campaign?
Although digital marketing is a profitable venture, it needs to be implemented properly. Otherwise, you won't see the results you desire. Devising and implementing a strategy that would yield results is no easy task. It involves lots of strategy development, research, and creativity. Listed below are two things you can do to help start your digital marketing planning.
1. Identify Your Target Audience
An effective digital marketing strategy begins with setting your goals and targeting the right audience. You won't generate any leads if you're targeting an audience that has no interest in your products or services. With continuous development in the digital marketing industry, targeting the right audience is easier than ever. Digital marketing agencies specialize in targeting the right audience for businesses and could help you in this area.
2. Develop a Marketing Funnel to Achieve Your Goal
A marketing funnel refers to the steps you take to converting a prospect into a customer— it's the customer's journey from that first internet search through buying your product or service. Different levels in the funnel will require different digital marketing tactics. In the beginning, the customer is searching for answers to their questions or solutions for their problems. A well-optimized blog article that provides answers will be found when they submit their query to a search engine.
At another stage, they're researching different vendors and comparing solutions, and they want detailed information that compares features and benefits. Or maybe they need more information on how to implement the product; an eBook makes it easy for them to share that information with their decision-making unit. At all points after the initial brand contact, remarketing ads can be used to remind them of the brand and bring them back to the website.
Understanding your target audience and their purchasing behaviors is essential to building an effective funnel that converts prospects into customers. A digital marketing agency can help you build your sales funnel to get the best results.
Conclusion
Digital marketing is essential if you want your business to survive and thrive in the 21st century. It can be an effective way to convert customers to your brand without expending a lot of resources. But, to be successful, you need to understand what you're doing by setting clear goals, choosing the right channels, and measuring your results. On top of that, throw in a healthy dose of creativity. If you want to increase your bottom line but don't have the time to do it yourself, a digital marketing agency can help. A digital marketing agency is staffed by professionals with years of experience in creating content, optimizing websites for search, building paid advertising campaigns, and analyzing metrics. The team at Cardinal Digital Marketing can help you get started out in digital marketing or assess your existing campaigns. Contact us today for a free consultation.