I'm sure you're also considering SEO, which can produce fantastic results. However, search engine optimization takes time, and it can be difficult to rank highly for competitive words. That's why PPC advertising is an excellent investment for healthcare companies looking to quickly grow their business.
Chances are you've heard a little about PPC marketing for medical websites and are curious to learn more. Maybe you're wondering where to start? What tools you should use? Whatever the case, I wrote this post with you in mind.
To ensure that your PPC ads are shown to the right people you need to build a solid PPC advertising strategy. There's a wide variety of tools available that can help you streamline and automate campaign development. With a comprehensive strategy backed by thorough research and powered by these PPC tools, you'll be able to quickly launch highly effective PPC campaigns.
Before we dive into the PPC tools that will help you promote your medical website, let's get the basics out of the way.
What is Pay Per Click (PPC) Advertising?
Pay-per-click, also known as PPC, is a type of digital advertising in which marketers pay a charge each time one of their advertisements is clicked. Basically, it's a method for purchasing visits to your site, as opposed to "acquiring" those visits through organic search or referral visits.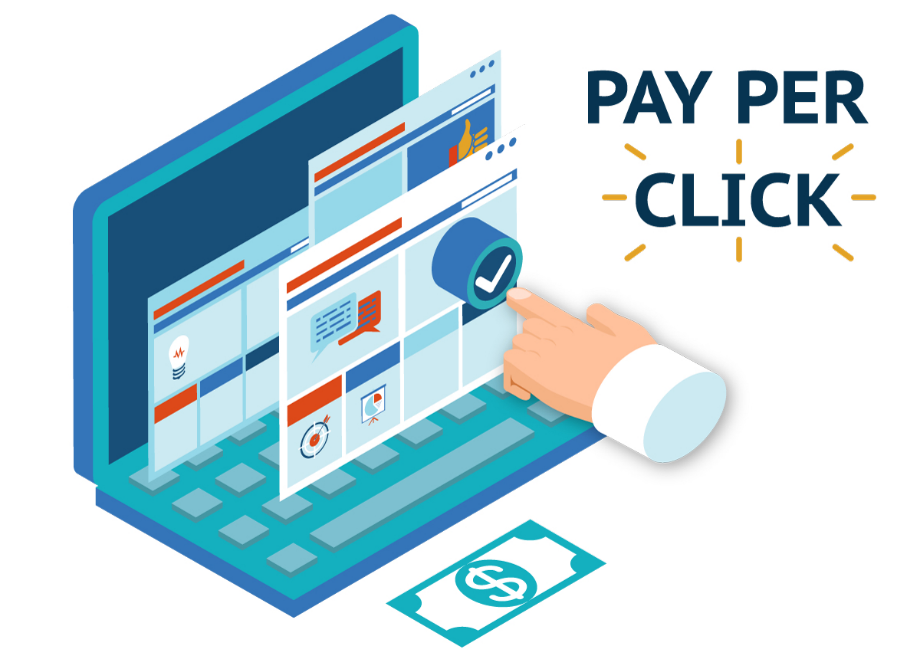 One of the most mainstream types of PPC is search engine advertising. It enables marketers to bid for ad positions and spaces that appear on the search engine results page when a potential customer or client searches for a keyword that is identified with their business advertising.
For instance, if your website is about treating acne, and you bid for the keyword "treat acne," then your PPC ad will appear in the top spot on the Google results page. Each time your advertisement is clicked, the visitors will be redirected to your website, and you're automatically charged.
When pay-per-click advertising is producing results, the expense is insignificant because the visit is worth more than what you pay for it. For example, if you pay $5 to get a click, and you earn $200 from the visit and subsequent sale, haven't you made a healthy profit?
There's a lot of planning that goes into creating an effective and profitable PPC campaign: from looking for and choosing the most relevant keywords to incorporating those keywords into efficient campaigns and advertising groups to setting up PPC landing pages that are optimized for conversions.
Your objective is to bid on keywords that will result in qualified clicks. Clicks that will result in sales or whatever action is your goal.
11 PPC Tools to Promote Your Medical Website
Now, that you understand what PPC advertising is, let's look at a few tools that you can use to optimize and manage your PPC campaigns.
1. SpyFu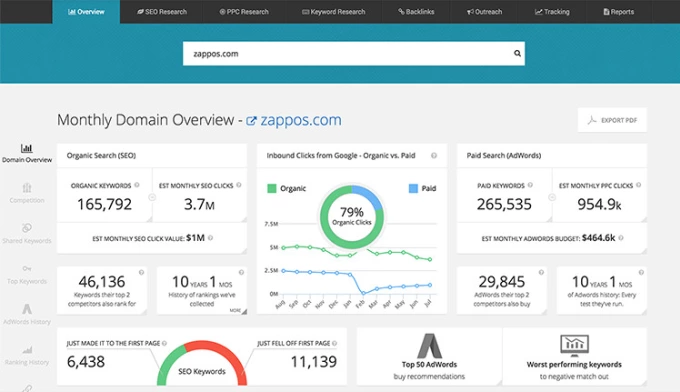 The first PPC tool that I'll review is SpyFu. With a name like SpyFu, you can easily deduce what it's used for—keeping an eye on your competition. SpyFu tracks everything your competition does and stores it in a giant database, from keywords to ad copy to landing pages. It consolidates all of this information in one place, so you can quickly study it and then develop an effective ad campaign.
Have you at any point heard the expression: "don't rehash an already solved problem?" Well, if you notice that your competitors are killing it with their PPC campaigns, then maybe you don't have to do something wildly different, do you?
A lot of work has gone into refining their campaign—they've identified popular keywords, optimized their ad copy and design, and designed high-converting landing pages. With SpyFu, you can analyze their campaigns to see what works and what isn't working.
Once you're armed with these insights, you can use it to boost your performance.
Additionally, SpyFu provides a historical ad database. This database gives you a chance to see all the PPC ads that your competitors have launched over the years.
2. Optmyzer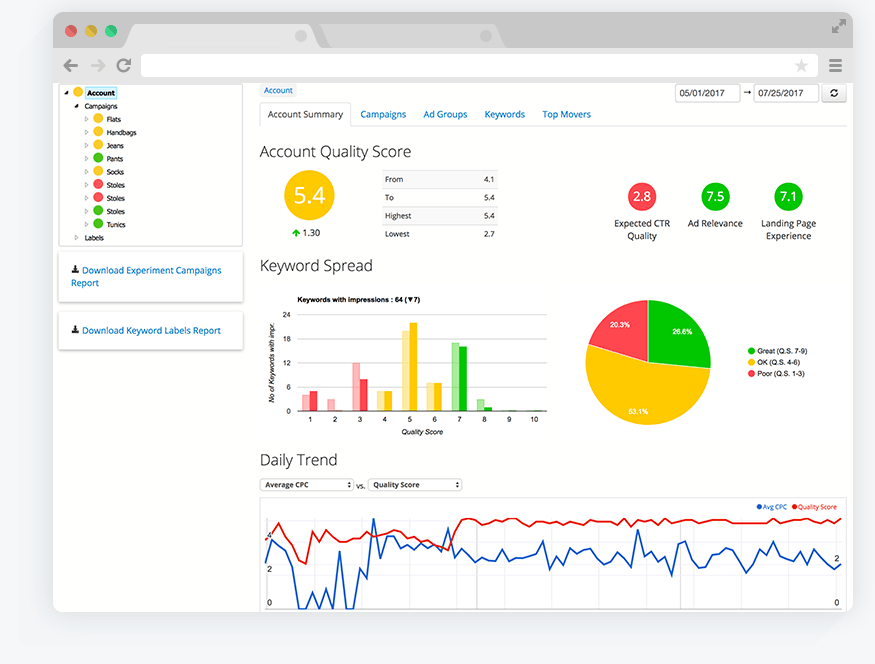 Optmyzer makes running PPC campaigns easier by automating and batching tedious and repetitive tasks. No one likes wasting time doing the same thing over and over again. This tool can help prevent that by allowing you to track, pull data, and analyze PPC campaigns at various stages. From their dashboard, you can review the campaigns and apply optimizations. Optmyzr also offers some advanced tools for making and managing your PPC campaigns.
One of Optmyzr's features, the Automyzr, is helpful in improving your team's efficiency and saving time. It enables you to transfer and create campaigns in large sizes from information sources like spreadsheets. When the information is transferred, you can make use of specific criteria, for example, "brand" or "item," to easily produce names and different components of advertisements.
3. Google Ads Editor
This is a downloadable application for managing your Google Ads campaign. You can use it to create, track, and alter your Google advertisements. In addition to keeping track of performance, this application makes it a lot easier to effect mass changes to multiple ads, see what you've altered in draft mode before they go live, and reexamine your ads offline.
If you've always wanted to master PPC ads and become a pro, you'll never go wrong with Google Ads Editor. It's a basic option yet powerful and effective.
Bear in mind, though, that Google Ads Editor doesn't give you improvement proposals like Optmyzr or other third-party PPC tools. So, you'll need to do manual modifications and observations.
Not sure how to increase traffic to your website? Feel free to reach out; we can help you with PPC management and develop an integrated digital marketing strategy.
4. Google Trends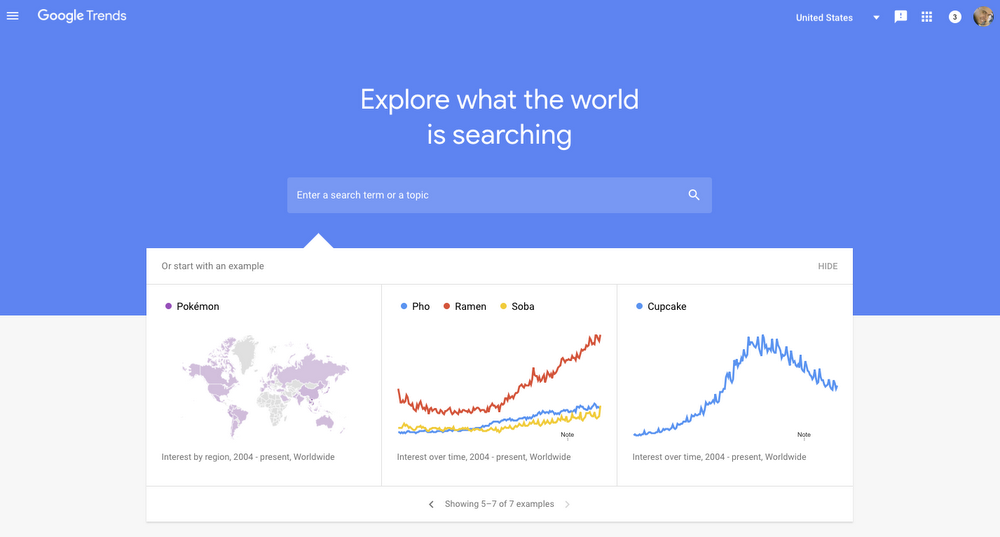 Google Trends is an under-used PPC tool. A lot of healthcare marketers don't even consider it when planning their campaigns. They believe that it's not relevant to them but that couldn't be further from the truth.
It's a great tool for identifying trending topics in the medical industry at any given time. Medical professionals and marketers can also use it as a statistical surveying tool for uncovering PPC medical keywords. You can assess a keyword's popularity by typing the keyword into the search bar. Within a few seconds, Google will generate a list of topics with their popularity.
It also shows the history of each keyword over time. In other words, if there is a decline or increase in its popularity.
5. Google Keywords Planner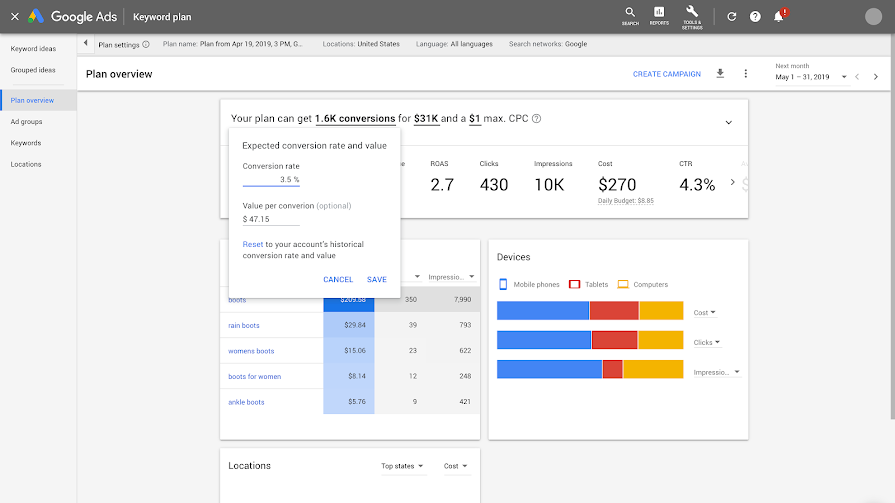 This is the first keyword research tool ever created. We wouldn't have known what 'keywords' are if Google didn't launch this tool.
You may neglect it and use other tools such as Ahrefs and SEMrush, but that notwithstanding, Google Keywords Planner is still the most reliable tool for mining great keywords. And best of all? It's free.
The aforementioned tools may be expensive for small businesses that are just getting started.
This tool is perfect when you're looking for specific keywords in a given country or all over the world. Simply enter an objective keyword and the tool delivers many new keywords that can be sorted based on volume, competition, or significance.
6. Unbounce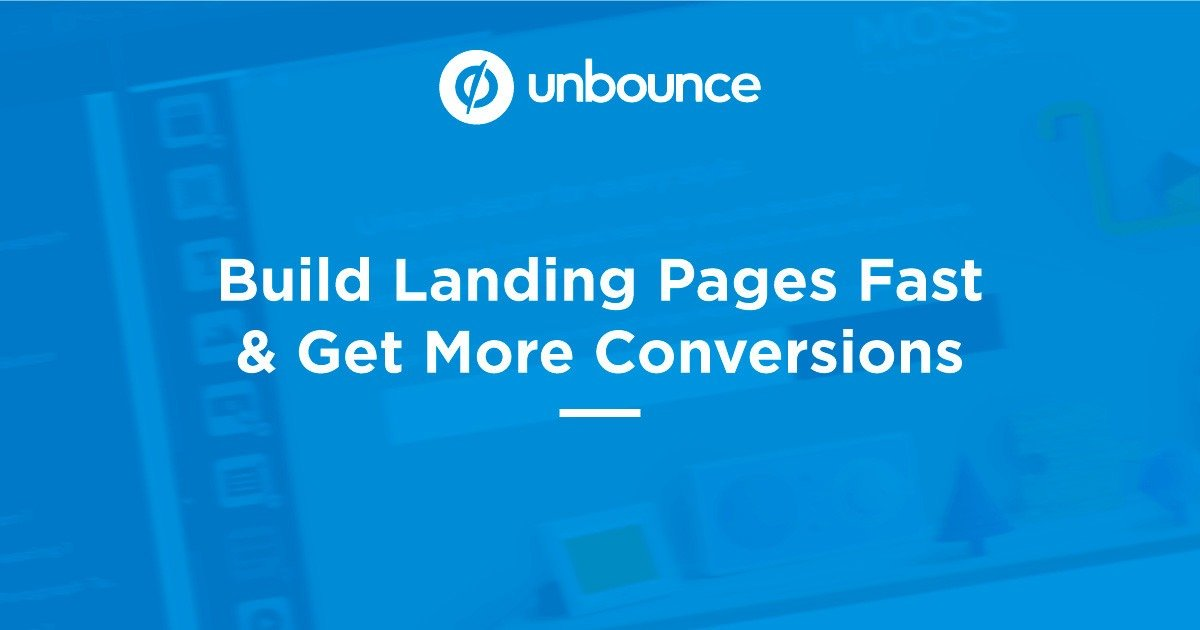 When a searcher clicks on an ad, they're often redirected to tailored landing pages, which tend to perform better than a typical homepage or web page. Instead of building a landing page from scratch, you can use a tool like Unbounce to build custom landing pages.
After selecting your keywords, the next step is to build your landing page. One of the most important aspects of building effective ad campaigns is continuing the message from the ad to the landing page. It must be a seamless journey. If you say one thing in your ad, and then offer a conflicting message on your landing page, you'll confuse readers. Not only do the words need to be the same, so do the graphics and imagery.
If you follow these rules, your landing page can be an incredible driver of new leads and customers.
Unbounce is a simple yet powerful landing page builder that produces amazing results in minutes. It's easy to get started, just select one of their 80 unique and high-converting templates. Then customize it by changing the colors to match your brand identity and adding your headline and copy, logo, and any images.
Their landing page templates have been designed and tested by experts, which ensures you achieve the best conversion rates. When you use a tool like Unbounce, you'll be saving a lot of time and money compared to hiring a graphic and web designer.
If you need help with your PPC management, feel free to reach out to the paid search experts at Cardinal Digital Marketing! We're here to simplify the process and get you more leads. 
7. Optimizely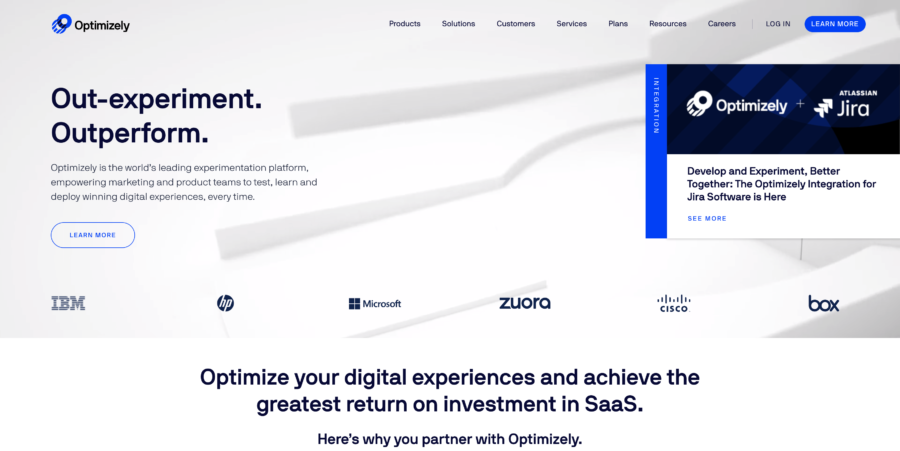 Building your landing pages with Unbounce is often the fun part of PPC ad campaign development. However, that's not where it ends.
As a PPC medical marketer, your goal is to consistently improve conversion rates and increase your ROI. The best way to do this is by continually changing and tweaking your current campaigns and assessing the outcomes. If your new advertisement performs better, you'll want to keep that as your new lasting campaign. However, if the outcomes aren't on par with the previous campaign, I'm sure you know what to do?
Optimizely is an awesome tool that will save you a ton of time by allowing you to conduct split testing on your landing pages features. Use this tool to instantly set up split tests on your landing pages with no programming or specialized information required.
Simply use the WYSIWYG editor. That way, you'll see the changes in seconds as you make them on your landing page.
8. SEMrush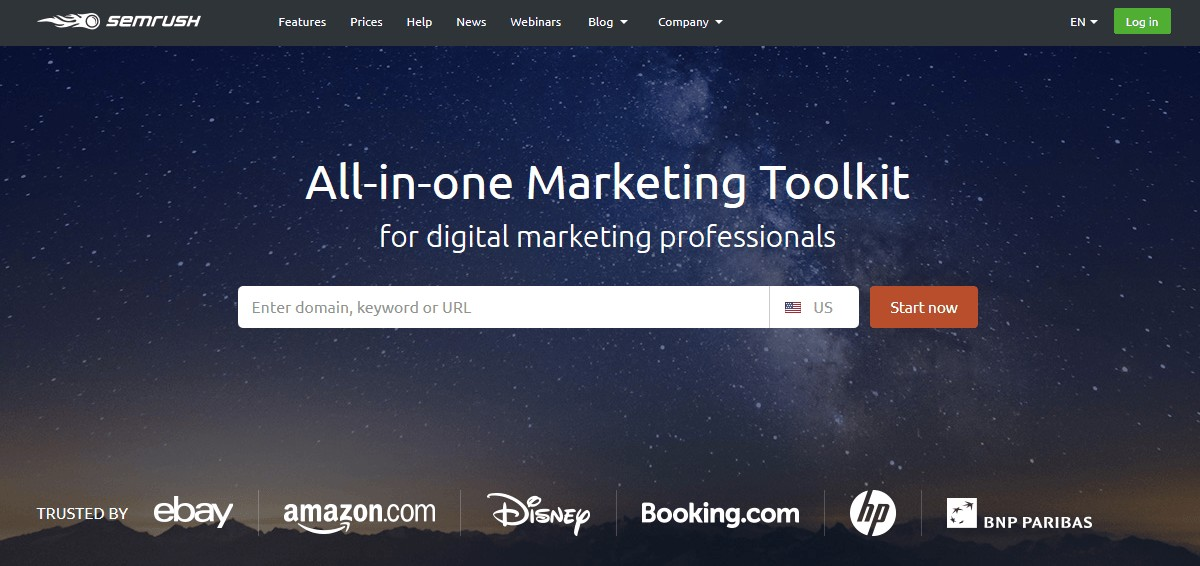 SEMRush's PPC tool is designed for competitive research and analysis, keyword research, and setting up a winning PPC campaign.
When you analyze your competitor's website address or paid campaigns on SEMRush, you can see all of the domains you're competing within the paid search results.
It's also easier than ever to discover which keywords your strongest competitors have bid on in the past to check whether you should take a comparable bidding methodology or ignore them altogether.
Another element is their Keyword Magic Tool, which enables you to type in a keyword and get a rundown of more grounded keywords. With this, you can then sort your results based on search volume and competitiveness of the keywords.
9. Ahrefs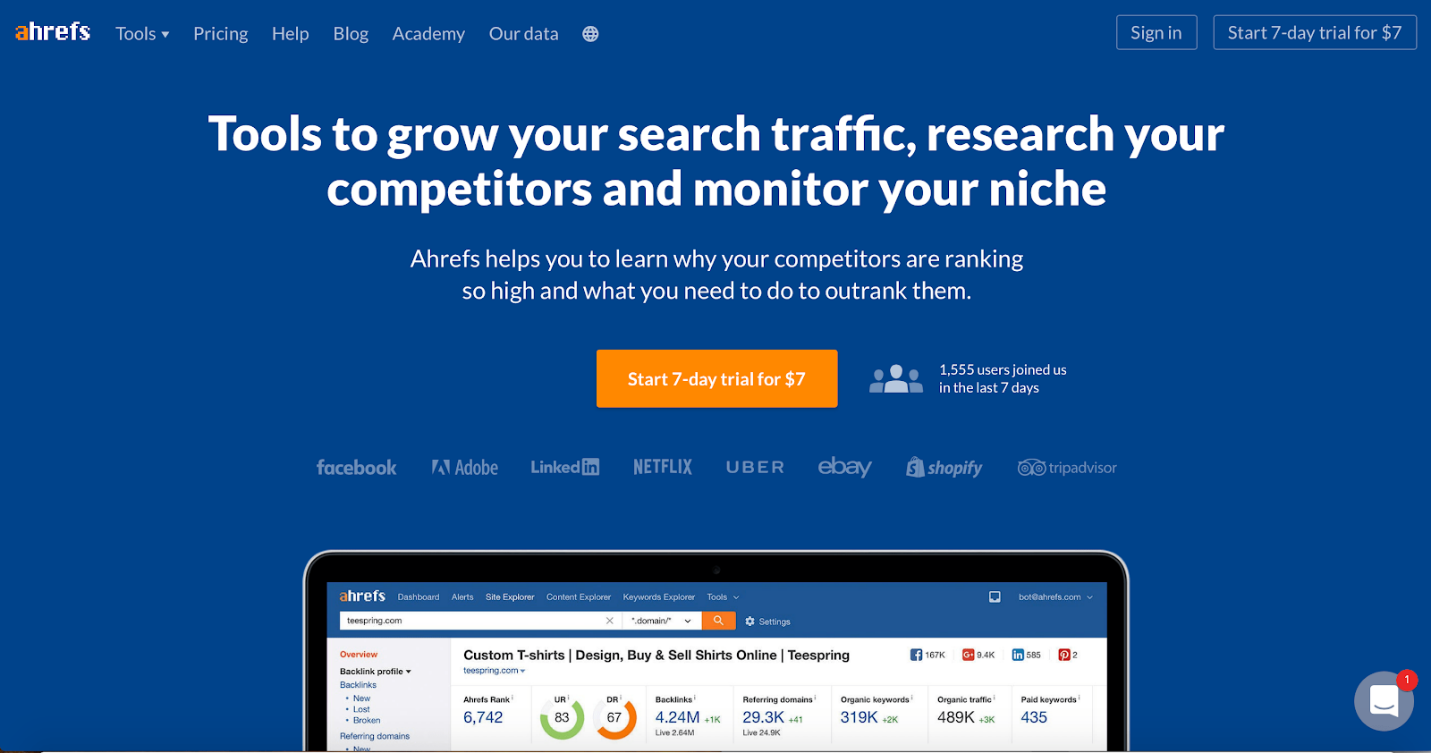 Ahrefs is a remarkable PPC and SEO tool that has the second biggest crawler aside from Google. Although many digital marketers regard it as an SEO tool, Ahrefs additionally offers a ton of PPC functionalities.
It can show you competitors' PPC ads, the keywords they are bidding on, and where their traffic is coming from. Additionally, Ahrefs has a colossal database of keywords, which makes it an ideal tool for conducting keyword research.
Beyond showing you the latent semantic indexing (LSI) and related keywords, it also has a lot of choices for sorting them by value, volume, and keyword difficulty. Another feature that amazes me is that they give you information on traffic volumes for a specific keyword when you rank in Google organic search or appear at the top in Google paid search.
Use Ahrefs to keeps track of what your known competitors are up to. Any new promotion or campaign they run for any keyword will quickly appear, keeping you abreast of their every move.
All these features make Ahrefs the ideal tool for keyword research as well as planning a successful PPC advertising campaign.
10. PPC Protect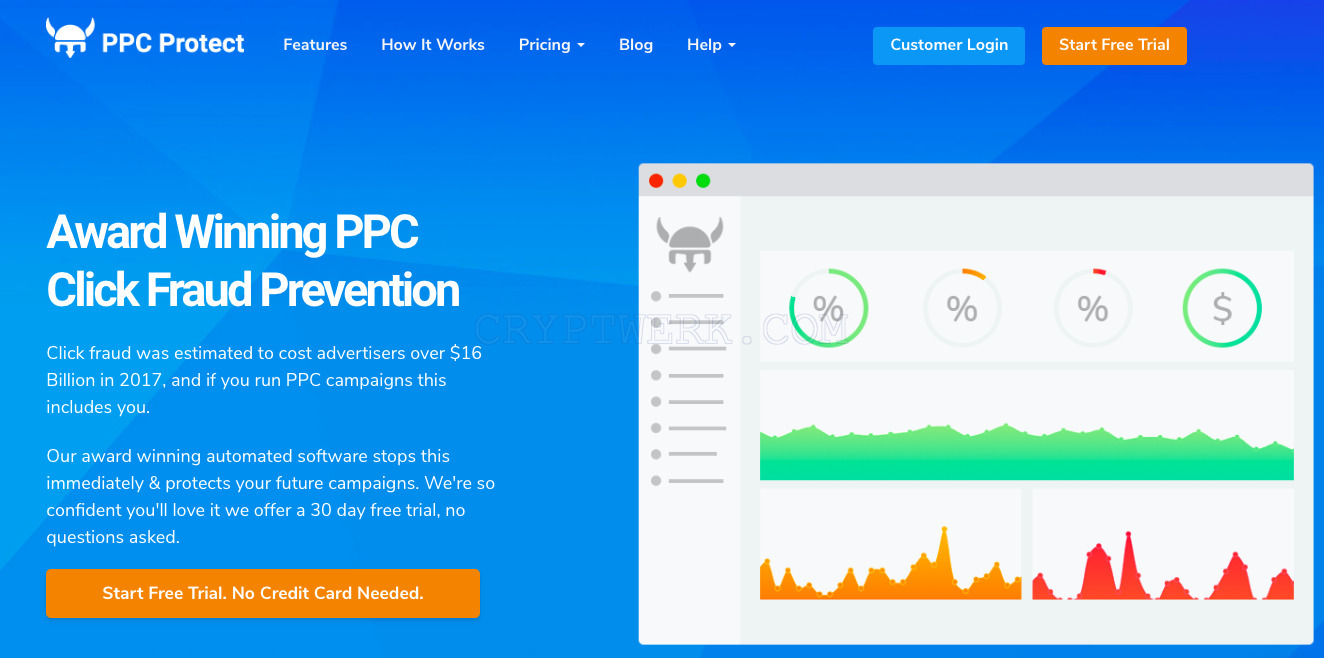 Another important PPC tool that you need in your toolbox is PPC Protect. It's different than the other PPC tools on this list—PPC Protect offers a unique and highly valuable feature.
It may not help with keyword research or PPC management, but it does help you optimize your PPC spending, so you don't waste it. It's a PPC click fraud prevention tool.
As you know, whenever someone clicks on your PPC ad, you're automatically charged by the PPC platform. It doesn't matter whether the click results in a deal or not. Since your ad is accessible to everyone, how do you ensure clicks are from veritable clients and not robots? This is a major PPC challenge!
There are various approaches to gauging the quality of the clicks you get. Unfortunately, you can only do this after they have clicked, which implies the cash has just been spent.
To prevent robots from clicking your ads and wasting your valuable PPC budget, PPC Protect monitors your promotions and stops robots from clicking your ads. Isn't that amazing?
11. Bing Ads Editor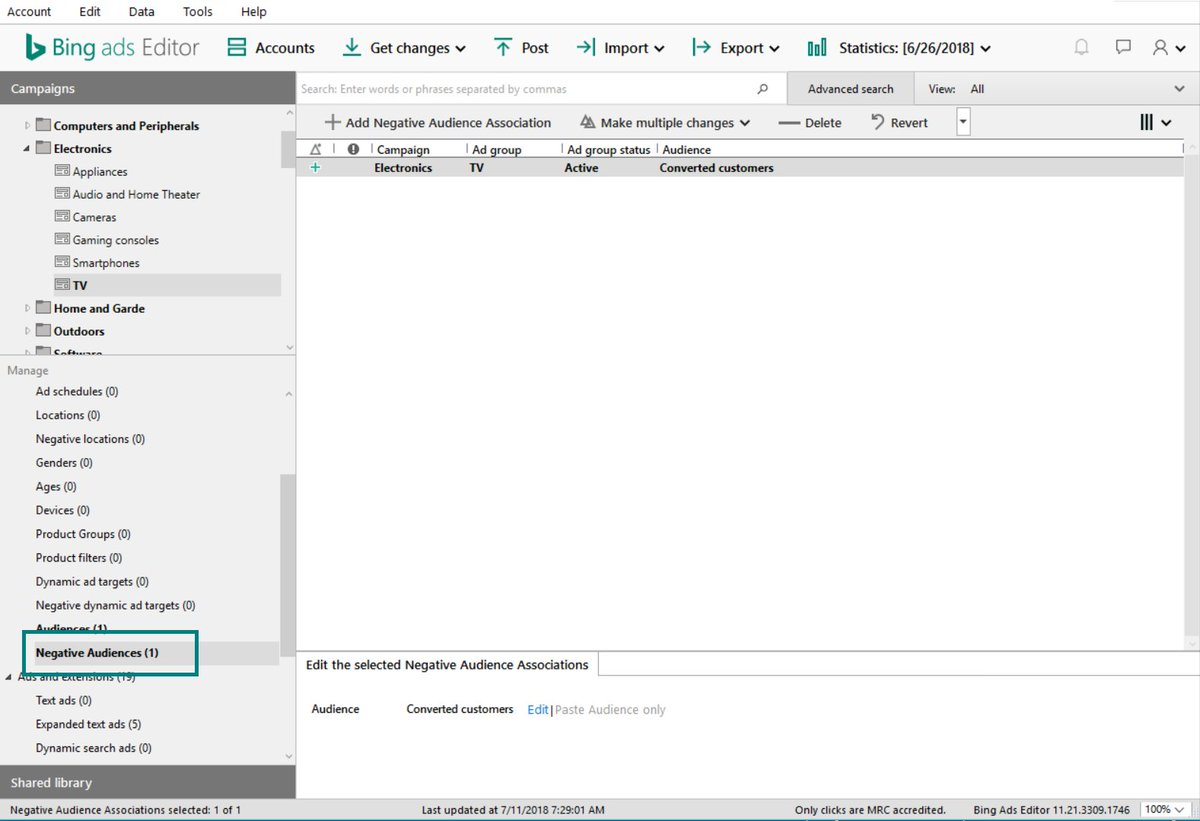 Bing Ads Editor is one of a kind.
While many advertisers consider Google their essential PPC advertising channel, Bing PPC has additionally picked up steam as the web index has more than five billion searches per day.
Bing offers comparative programming to Google for its web index's PPC ads. Like the Google Ads Editor, you can make offline modifications to your promotions or ads, which can be transferred to the online stage once you reconnect to internet access.
You can likewise explore keywords, deal with your bids, and screen your performance with this special tool.
Conclusion
As a medical professional, you need clients to buy your medical supplies and patients to use your services. Otherwise, you'll be out of business. Pay-per-click advertising is a reliable way to generate the leads you need for your medical practice.
That's why leveraging Google Ads, Facebook Ads, and other PPC advertising channels is the quickest way to dominate the medical industry.
Now that we've shared the digital tools that will help you automate and streamline your online advertising campaigns; you need to put them in action and master them. Once you do, you'll be able to quickly develop and launch effective PPC advertising campaigns that generate leads.
If you decide that you want a professional team to manage your paid ads, you can check out our PPC management services page and speak to one of our experts today.