While AdWords boasts a few types of ad extensions, the most versatile of these extensions are sitelinks, which show links to specific pages of your website under your ad text, as you can see with the ad below for CHI Franciscan Health: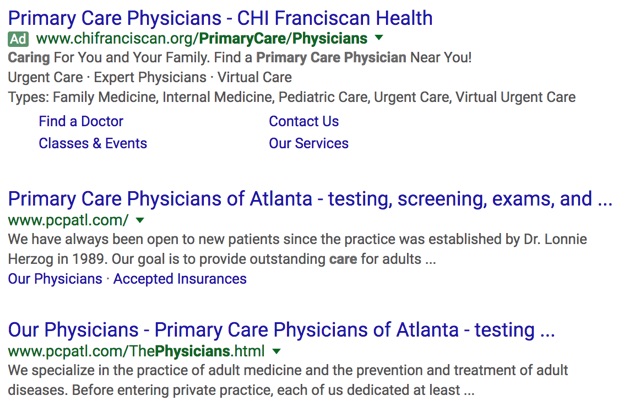 Thanks to sitelinks, you can consume more real estate on the search engine results pages and share more relevant information with your audience.
These sitelinks appear across any device, can be used for virtually anything, and have proven to be a great and simple way to increase click-through-rates (CTRs).
To build a sitelink ad extension, you:
Sign into your AdWords account
In the Campaigns tab, click the campaign you want to add sitelinks to, then click the Ad Extensions tab
In the View drop-down menu, choose Sitelinks Extensions
Click the red +Extension button, then click the +New sitelink button
Fill out the information for your sitelink and click Save. Then click Save again.
Voila.
But while these five steps above demonstrate how simple it is to create a sitelink ad extension, it's just as important to know how to optimize these extensions to increase their performance. Here are a few tips to ensure your sitelinks give your medical practice the ROI you're looking for.
Be succinct and smart with your content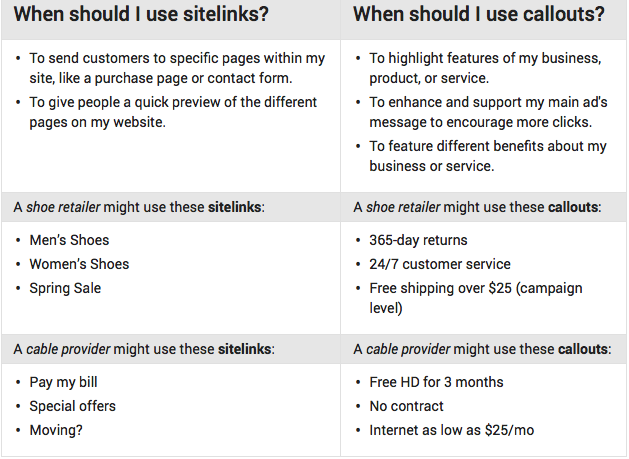 When you build out your sitelink descriptions, you'll discover that Google allows up to 25 characters; however, you should try to be as concise as possible. For desktop links, 18-20 characters is the sweet spot, while 12-15 characters is ideal for mobile links. That way, your messaging won't get cut short on search engine results pages.
Also, avoid redundancy. Sitelinks aren't your only possible extension. As you build out your ads, make sure that your extensions aren't duplicating the same value proposition. Repeating "Free Consultation" more than once won't do you any good.
This can get tricky, because more often than not, all of your extensions won't show at the same time; however, Google could display virtually any combination. Prepare accordingly.
Constantly monitor your sitelinks
One of the most attractive components of sitelinks is that they require little maintenance. But that doesn't mean you shouldn't check on them now and again. Every once in a while, go into your ad extensions tab and monitor key metrics, including:
Impressions: If you notice your impressions are low for a specific sitelink, then Google might be passing it over. Edit the link and check back again.
CTR: If your CTR is low, then your copy simply isn't connecting with your audiences. Think of ways to make your copy more appealing.
Conversion Rate: If your conversion rates are low, then chances are your landing page isn't hitting home with your audiences. Look at the design, relevancy, and content of that page.
It's also a good idea to check your links every once in a while to make sure they aren't broken. Over the course of the year, you may have updated or changed your landing pages, which could break a sitelink. Monitor these links to make sure you're not giving your prospects a bad user experience.
Stick with campaigns and ad group levels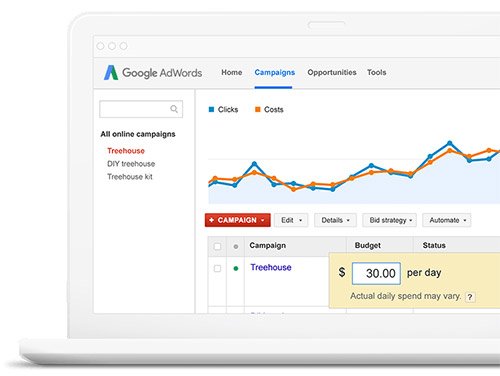 Recently, Google released account-level sitelinks, which gives advertisers the opportunity to create a single set of sitelinks to be applied across the board.
This makes it quick and easy for anybody to launch their sitelinks extensions without having to invest much strategy into the process. But don't do it.
You're far better off investing the time and effort into creating your sitelinks on the campaign and ad group level. That way, you can customize the links so they accurately reflect the topic that your audience is looking for.
Check out enhanced sitelinks
Enhanced sitelinks allow you to include two lines of description text for each link, which, in the end, helps you consume even more real estate on search engine results pages, while giving your prospects more information that they value. Google has actually reported that advertisers who use enhanced sitelinks enjoy a 30% increase in CTR.
Schedule start and end dates as applicable
Many medical advertising companies, including us, promote seasonal offerings or special deals for healthcare clients; but many of these offers have a shelf life. You can create time-sensitive sitelinks by using the scheduling options available. You'll be able to set up a specific time of day, or days of week, to serve a particular link.
As you build your extensions, keep in mind …
Even if you take great care when developing your sitelink extensions, that doesn't mean that they'll always be displayed with your ads. Google decides if and when to show your extensions, and makes this decision based on the needs of the user.
Our research does show that Google is far more likely to display ad extensions for ads that appear in top positions, so doing due diligence with your keyword research and bidding best practices is important.
Lastly, be sure to adhere to AdWords' policies on sitelinks, which isn't so different from headlines: no emojis, no exclamation points, and no symbols.
Do all this, and your ads will almost surely improve in performance and effectiveness, and will attract more qualified leads to your medical practice.