Over 47 million US workers quit their jobs in 2021, mostly for improved work-life balance and flexibility and better compensation. The concept of "quiet quitting"–only doing what a job requires and not going above or beyond–has also resonated with millions in the American workforce, particularly in the wake of the COVID-19 pandemic, after which many workers have been increasingly reassessing their priorities and reflecting on the importance and fragility of physical, emotional, and mental well-being.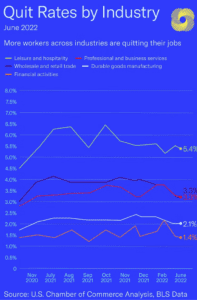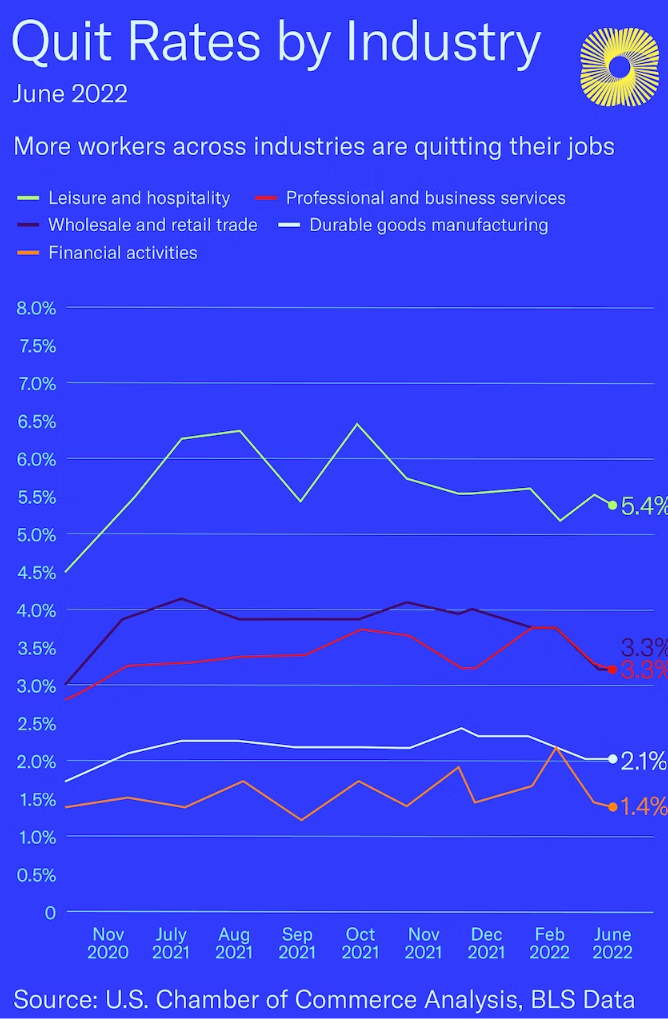 Because of these facts, many industries, including the healthcare industry, are facing an acute labor shortage. Without the human resources needed to keep things running, it can be difficult to grow or increase capacity, and the dental industry is no different.
DSOs across the nation continue to face ongoing labor shortages that restrict the ability of these offices to continue functioning. Labor shortages also have serious ripple effects, with today's shortages contributing to higher employee burnout rates tomorrow amongst those still working, as well as poorer operational efficiency across the board and lower employee satisfaction with their jobs.
To mitigate the serious, long-term impacts of staffing shortages, marketers and DSOs must understand how marketing technology can help improve operational efficiencies and prevent turnover.
The more that can be streamlined, the better DSOs can weather staffing shortages and protect the patient experience while simultaneously adding the workplace and process buffers needed to maintain business operations, improve patient experiences, prevent turnover, and lower the overall costs of doing business even when resources are limited or hard to come by.
Marketing Technologies That Can Help Improve Efficiency for DSOs
There are many effective, tried-and-tested marketing technologies that can help DSOs improve their efficiency. Some of these technologies can be considered the lower-hanging fruit that can be easily implemented without delay; others may require more strategic alignment and C-executive approval.
Combined, however, a strategic pivot to the use of these solutions can vastly improve DSO patient throughput while reducing the time and cost burdens associated with patient experiences at every touchpoint with the DSO.
Live Chat & Chatbots
Today's chatbots are significantly better than 1st-gen chatbots that operate with highly restrictive input and out parameters. They can work with more complex types of data and longer sentences and can provide more detailed and in-depth responses.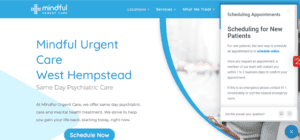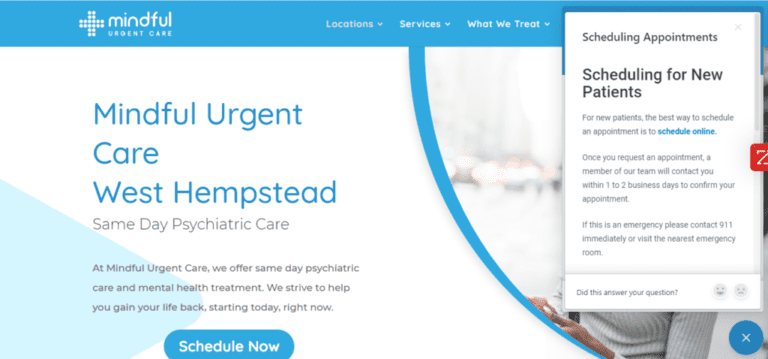 Chatbots can provide your administrative in-office staff with a reprieve by giving patients an easy way to get the information they need. Chatbots also work around the clock and can be accessed anytime, from anywhere. 
Where chatbots do not answer all patient queries or concerns, live chat can help by connecting patients to a real person who can work to resolve their issues in real-time. 
Live chat support can also be operated remotely, providing you with the opportunity to target a wider recruitment and applicant pool (such as work-from-home employees who may not enter the workforce if they are required to work in-office).
Online Scheduling
Perhaps one of the biggest ways that you can streamline operations is to implement online scheduling technology on your website. This way, your administrative staff won't be tied up on the phone reviewing calendars and finalizing appointment dates and times with prospects, and they can focus on more important issues such as dealing hands-on with high-value clients, enhancing the user experience, or reaching out personally to new customers.
By taking out human interaction from the online scheduling process, you give the power and convenience of self-selecting service dates and times to your patients. This has the dual advantage of allowing you to schedule more appointments while taking the front-office resource–who represents a variable cost, as opposed to the fixed cost of a one-time integration for online scheduling–off the phone.
Chatbots and online scheduling usually involve a one-time capital investment to have these solutions built into your website and integrated into your patient workflow. Once they are up and ready, they can effectively operate on auto-pilot, handling questions, queries, and scheduling with no human intervention or oversight while maintaining service levels and customer satisfaction.
Centralized Call Centers
Centralized call centers are a great way to save the human resources at multi-location DSOs from doubling efforts and answering the same routine questions regarding insurance, hours of operation, available appointment times, etc.
Similar to online scheduling, centralized call centers can help bring some automation to an otherwise fragmented process. However, it allows you to retain the human factor in the patient experience–something that many patients still highly value. However, by using this type of specialization and division of labor, your centralized call center (which is often overseas and much more cost-effective to operate than an on-shore call center) can focus on calls, and your in-office/on-shore staff can focus on other tasks and priorities that are more valuable to your business.
Centralized CRMs & Marketing Automation
All DSO locations need to be on a centralized CRM with an integrated marketing automation application running alongside. This will provide the right people with the right information when needed. This will make it easier to, for example, access patient information across offices, share information between locations, and send reminder information to patients wherever they may be.
Not only do centralized CRMs improve efficiency, but they also allow your DSO's marketing team to provide personalized experiences to improve patient retention. These solutions can be used to send out appointment reminders and educational information to patients and can be used to support review solicitation.
Marketing automation can also be used to send a steady stream of material to your target markets and audiences, which can help ensure that you do not let potential leads fall through the cracks and that you have a healthy and growing funnel of incoming leads that you can continue working on turning into paying customers.
Review Solicitation Software
In today's digital age, your DSO must have a positive digital reputation. People use online search tools for guidance, information, and reviews on services across hundreds and potentially thousands of service providers. Without a positive digital reputation, you risk being cast aside without a thought by patients looking for the DSOs that patients speak highly of in the digital realm.
Robust review solicitation cannot be a manual process and handled by administrative staff on a 1:1 basis because manual processes are too difficult to scale, and the resource burden required to do so would be exorbitant, rendering the process virtually impossible. Furthermore, your staff will likely not want to follow up with each patient or every negative review, so automating the process so that you can assuage patient concerns and extract meaningful data and insights that you can iteratively improve your operations is critical.
Two great automated review generation tools are Podium and Birdeye. They seamlessly integrate with DSO CRMs, taking the review solicitation burden off your team. Having an automated system send a message text is a proven strategy for getting reviews quickly and easily, and it is a process that has quickly gained traction and adoption in thousands of DSOs across the country.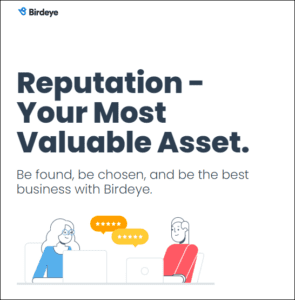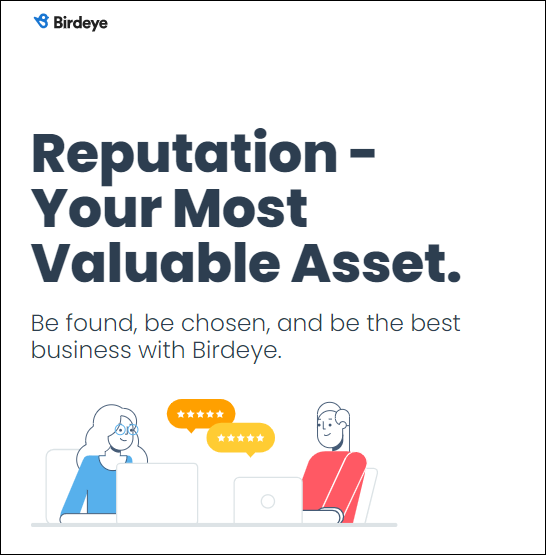 Electronic Health Records (EHRs)
EHRs like Dentrix Ascend or Lighthouse 360 Software help you provide better care to patients, and because they are digital, they allow you to automate a variety of tasks. 
They also enable physicians to exchange information with one another remotely and in real-time, making sure every clinician dealing with a patient has a current, complete, and accurate patient file. Your staff won't be tied up looking for physical files, forms, or other sources of important patient data (which is not only time-consuming for staff and leads to treatment delays for patients but is more prone to data entry and clerical errors than digital records that are ready to go) and they come with built-in templates for physicians that make data entry, updating, and sharing simple and intuitive.
Conclusion
The smart use of easily available marketing technologies can help you automate and streamline your DSO's administrative processes. 
Beyond simple efficiency, they help you provide better patient experiences that support your patient acquisition goals. By allowing you to automate routine tasks, provide information around the clock, seamlessly schedule appointments with virtually zero variable costs per client, and save valuable staff hours from being spent on lower-value processes, you can meaningfully enhance the effectiveness with which you interact with and handle patients without exorbitant up-front capital expenditures or lengthy periods of employee training. This will allow you to realign your focus on growing your business, centralize related processes, and more effectively target new leads while maintaining service levels with existing patients. In a world of labor shortages, doing both may have seemed impossible in the past, but today's automated technologies make it the standard way to do business.