For an industry that depends on an ability to reach people and provide care, healthcare still struggles to keep up with the latest digital marketing trends. Data analytics, marketing tracking, and reporting are particularly lacking, due in part to three common challenges:
Lack of funding and marketing budget
Siloed departments and functions (especially in larger health systems)
Need to protect and adhere to HIPAA
On the other hand, the healthcare organizations that do embrace digital transformation—that make investments in the right marketing technologies—are poised to outpace their competitors. But which marketing technologies are must-haves?
Our List of Top MarTech (Please, Take What You Need)
When you mention trends in marketing tech, you might be met with a sigh. It's not because the technology isn't useful or important; but because the marketing tech stack seems to grow and grow each year. And grow. The proliferation of apps, software, and other technology is rapid. Chatbots, some say, will save (or destroy) the human race.
That said, this list is not meant to be exhaustive. Nor is it meant to be prescriptive: some of these martech solutions listed below might not be necessary for your particular organization. Others won't be a good fit for how you orchestrate the patient journey. At any rate, here are a few questions to ask yourself before investing in any marketing technology:
What are your organizational goals?
How would new marketing technology support those goals?
What barriers can tech alleviate? Where can it reduce friction for your patients, employees, or partners?
Do you have the staff to learn and use the tech to its full potential?
What's essential and what's nice to have?
As you review the list below, aim your investments at solutions that will help you give patients better experiences, work more efficiently, and better understand your marketing ROI.
RELATED: Ignite Podcast Ep. 14 – Top 3 Marketing Technologies Every Healthcare Organization Needs
1. Call Tracking & Analytics
Healthcare is one of the few industries in which a large portion of consumers still prefer a phone call. Despite the growing popularity of online scheduling, many people still prefer to call their provider to make appointments, ask health questions, or check on test results.
That said, there are rich analytics and insights embedded in that call volume. This is why we recommend call tracking and analytics software. Call tracking solutions such as CallRail will help you understand what's driving call volume. Is it a pay-per-click (PPC) ad or word-of-mouth recommendation? Are people clicking to call you from a Google listing? Maybe from your website?

In this regard, call tracking software has a few notable capabilities worth exploring:
Map the customer journey up to the point of the phone call
Get visibility into your calls, conversions, and conversations
Get analytics around call sentiment, category, outcome, and so on
Determine lead source for certain calls
Close the loop and determine marketing ROI
2. Review Generation & Monitoring
Digital reputation is quickly becoming the #1 marketing asset in healthcare. It's invaluable, especially when you consider how people search for care online. They use Google. They click through to various websites. Above all, they read reviews about networks, practices, and specific providers. Let's see what other people like me have to say about this doctor.
Reputation management software can help you achieve a couple of important things. First and foremost, this technology can help generate frequent reviews, monitor various reputation channels, and make it easy to manage reputation at scale. For larger, multi-location organizations, manual reputation management just isn't sustainable.
These solutions can also turn so-called reputation channels into sources of leads and engagement. Many offer interactive text messaging, for example, or a digital receptionist function. Here are a few healthcare reputation management software vendors worth exploring:
3. Chatbots & Live Chat
In 2020, we wrote at length on how chatbots can improve the patient experience. The long and short of it is that when set up properly—and connected to rich, relevant sources of information—chatbots can be a gamechanger.
We know that the vast majority of people go online to find information and conduct healthcare research. At least that's where they start. At this point in the journey, when people first arrive at your website, chatbots can help:
Connect patients with the resources, department, or contact information they need
Answer common healthcare questions without the need for a call or email
Hand off higher-touch issues to live agents for more personal support
Take the heat off contact centers or front-office staff
Support marketing, brand awareness, and lead generation campaigns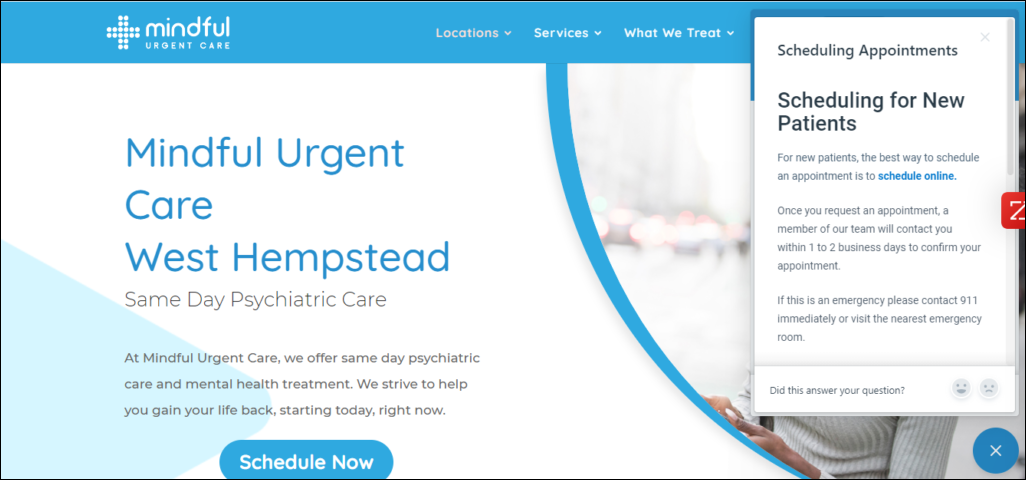 With chatbot technology, you get what you pay for in most cases. At the high end, there are robust solutions that use artificial intelligence (AI), machine learning (ML), and natural language processing (NLP) to create a very lifelike interaction—often eliminating the need for human intervention. Less expensive solutions offer less robust communications. Still, they can answer basic questions or direct users to additional information.
4. Citation & Listing Management
Search engine optimization (SEO) for healthcare is a broad topic that warrants a separate blog post. Yet, one of the most important aspects of your local SEO performance is the completeness and strength of your citations and/or listings.
What's a citation? Our SEO Director, John McAlpin, provides a nice definition in this SearchEngine Journal article Citations & Local SEO: The Ultimate Beginner's Guide: "Citations are an online reference to a business that features the business' name, address, and phone number (NAP)."
Seems simple enough. But most listing sites, such as Google My Business, Bing Maps, Facebook, Yext, and Yelp allow for a lot more detail-rich content that search engines absolutely love. The more complete, detailed, and updated each of your listings are, the easier it will be for search engines to connect your organization with people searching online.
Often, citations and reviews are part of the same experience for the healthcare consumer. Both are ranking factors for local SEO, which is why it's so important to keep all of your citations accurate and up to date.
5. Customer Relationship Management (CRM)
CRM adoption within the healthcare space lags in comparison to other industries. Our State of Healthcare Marketing 2021 survey found that only 48% of healthcare organizations currently use a CRM. For single-location providers, maybe they're at the stage of growth where a CRM has become necessary. On the opposite spectrum, vast healthcare systems find integrating a CRM a daunting challenge. Either way, these solutions can help healthcare organizations manage their customer relationships (as well as the data associated with them). A CRM makes it easy to store all contact information, patient preferences, history, and other important data in one central location.
Those are the basics, at least. Vendors such as
Healthgrades
and
Salesforce
provide a lot more robust functionality that can help you get a 360-degree view of the patient journey. This kind of comprehensive approach to relationship management can support better patient outcomes, better marketing ROI, and a more relevant, frictionless experience overall.
According to Greystone's The 5th Annual State of Digital Marketing in Healthcare Report, here are the top reasons healthcare marketers use CRMs:
List pulls (65%)
Campaign management (64%)
ROI reporting (61%)
List management (58%)
Selecting the right CRM solution is not an easy task, especially for large organizations. When integrating a CRM solution, get all parties on board and align tech requirements with your organizational structure and goals.
Our article How CMOs and CIOs Can Work Together to Improve the Patient Experience outlines best practices for marketing and IT collaboration.
6. Marketing Automation
When you stop to think about it, the number of patient communication touchpoints is vast. With more touchpoints comes more opportunities to either enrich the patient experience or drop the ball. Indeed, patient satisfaction and loyalty often depend on a healthcare provider's ability to communicate:
Appointment confirmations and reminders
Appointment follow-ups
Changes in operations (COVID-19 protocols, for example)
Yearly check-up reminders
Educational content (blog articles, tips, etc.)
Mobile app enrollment
Eventually, as healthcare organizations scale, it becomes difficult to manage and ensure timely communications across all of these touchpoints. This is where marketing automation comes in. Many of the aforementioned CRMs come with marketing automation (Healthgrades, Salesforce Pardot). There are also standalone solutions, such as Act-On, Eloqua, and Marketo.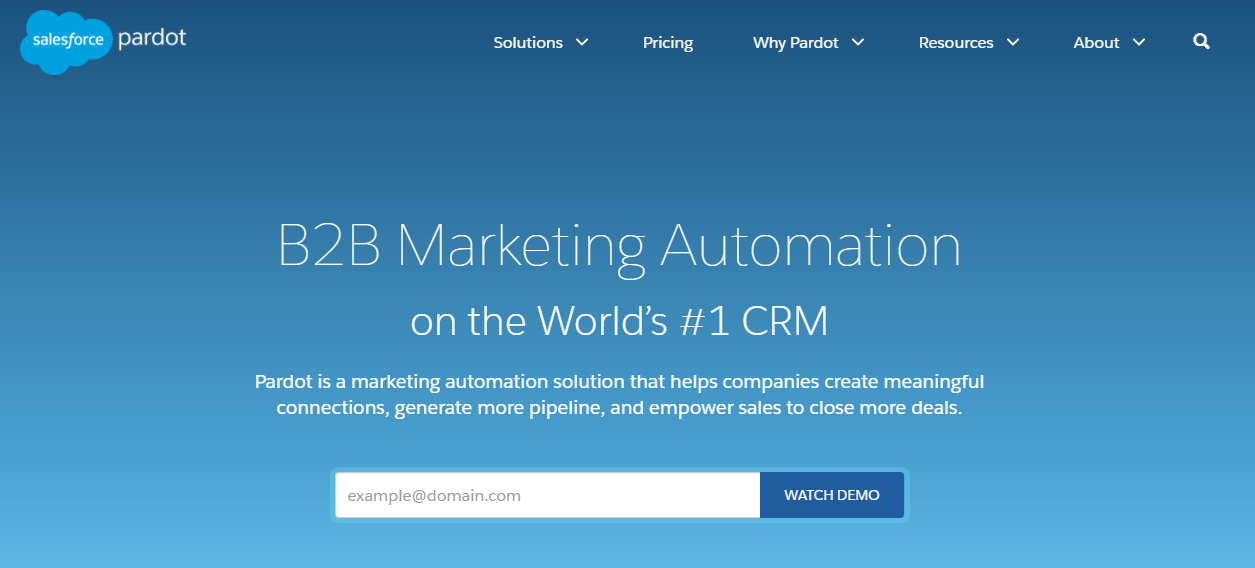 What's most notable about marketing automation are all the ways that organizations are taking patient communication to the next level, using tools that help them streamline, automate, and personalize email communications. This kind of automation can:
Enable you to easily act on customer data
Make it easy to automate communications based on factors like appointment time, date, anniversary
Personalize communications based on non-protected info like location, gender, and dates
Nurtures prospective patients/consumers
Facilitate lead scoring for conversion readiness
Send timely reminders to reduce no-shows
Overall, marketing automation elevates the quality and consistency of your patient communication engine. This kind of streamlined communication process can create internal benefits, as well, often helping to alleviate the workload for office staff.
7. Online Scheduling
Imagine doing the research, finding your provider of choice, reading all of the reviews, and then struggling to actually make the appointment? It's a common problem in the healthcare industry, one that can quickly send patients running for the hills.
To avoid friction at this crucial point in the patient journey, give patients more than one option to schedule an appointment. Invest in your online scheduling experience to increase patient access and allow patients to schedule appointments on their terms (instead of always having to call).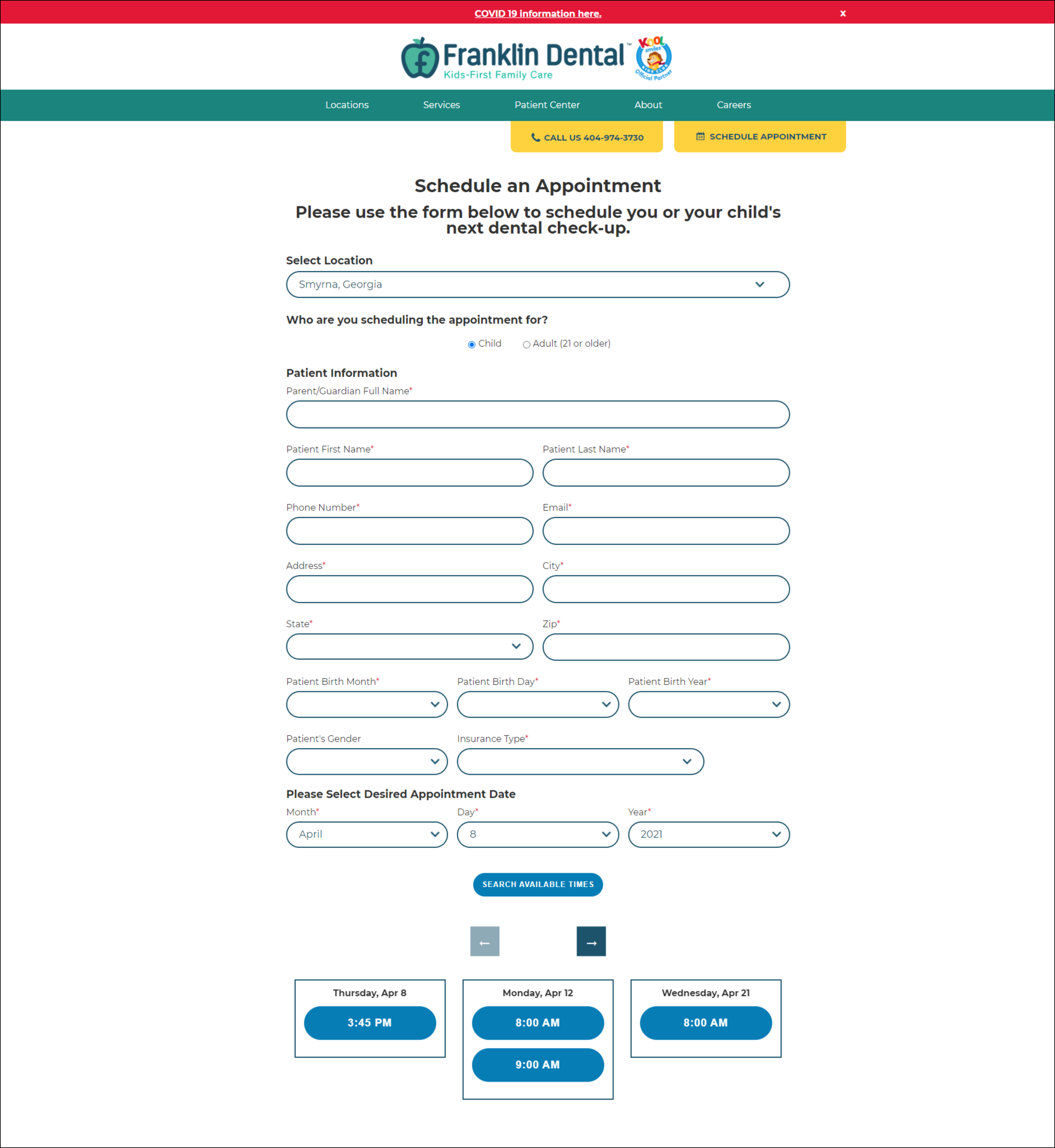 Our healthcare marketing survey revealed that 20% of healthcare organizations plan to invest in online scheduling in 2021. Indeed, many healthcare organizations are bringing in third-party scheduling platforms to streamline scheduling through their website, mobile app, and other digital channels. When selecting an online scheduling vendor, here are a few things to keep in mind:
People tend to search and schedule on their smartphones—mobile optimization must be a priority
The useability of the actual appointment booking calendar is a common friction point.
Multi-location scheduling adds layers of complexity that not all scheduling platforms handle well
SMS confirmations and "add to calendar" functionality can come in very handy
Better Patient Experience, Better Bottomline Results
There's a balancing act here, between patient experience and marketing metrics. As the list of martech above demonstrates, the two don't have to be mutually exclusive; in fact, they're often inextricably linked. As you consider adding new tech to your marketing stack, don't lose sight of who this all ought to be for. Our rule of thumb?
If it doesn't enhance the patient experience, it's probably not worth the investment.