While we have all heard "an apple a day keeps the doctor away," the real fruit of the healthcare industry today is social media. Social media is a bridge connecting people, ideas and emotions to answers. Possibilities. Healthcare is growing at a rapid pace, but the sphere of influence driven by social media is growing even faster.
With the development of smart phones and high speed internet comes the need for instantaneous results, brand relationships and full-disclosure. This trend does not circumvent the healthcare field. The impact a strong social presence can have on healthcare providers and patients alike knows no bounds.
Consumers today are hungry for information… And they want it now.
Nearly 34 percent of consumers find themselves using social platforms such as online forums, Facebook, Twitter and YouTube to find and share medical information (Source: Demi & Cooper). In fact, a recent consumer survey suggests 72 percent of patients in the U.S. searched online for health-related information before and after visiting their doctor.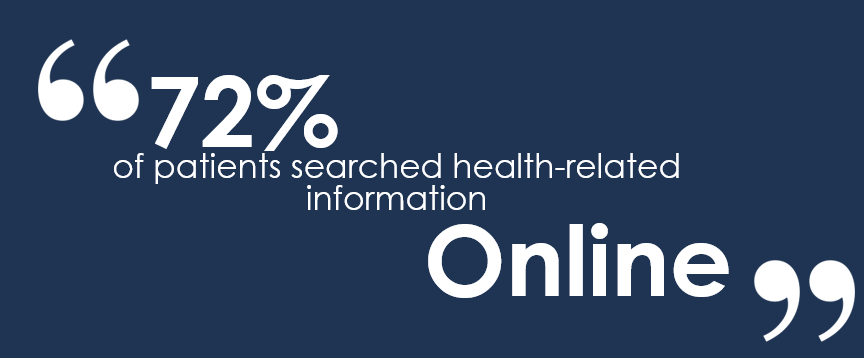 What does this mean for healthcare providers?
Consumers cling to the most accessible data they can get their hands on, whether it is accurate or not. It is imperative in this day and age to be a reliable source for your target audience. Additionally, 54 percent of patients are comfortable with their healthcare providers seeking advice online to help treat their condition. In these situations, having high-quality information readily available can help you establish credibility not only with consumers, but among industry colleagues, as well.
Consumers today want to develop brand relationships.
As shocking as this might sound, consumers WANT to be brand loyal. It makes their lives much easier to know who they can and cannot trust in industries they care about. It just so happens the way consumers today build these relationships is through their online interactions.
Being a part of the conversation is crucial when fighting to gain credibility as an expert in the healthcare field.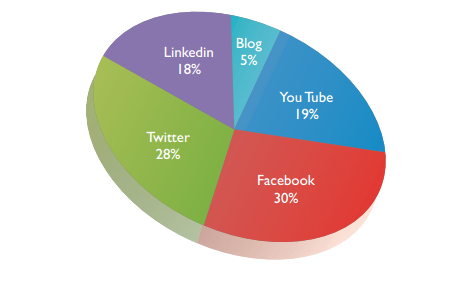 "Early adopters of social media in the health sector are not waiting for customers to come to them," Ed Bennett of the University of Maryland Medical Center told HealthcareFinanceNews.com. "If you want to connect with people and be part of their community, you need to go where the community is and connect before you are actually needed."
Nearly 2,337 hospitals in the United States have already bought into this truth in one way or another. Whether they are pushing out educational content through blog posts or commenting on Sally's Facebook status about her daughter's successful transplant: they are joining the conversation, making themselves known and most importantly trusted in the social stratosphere.
Consumers today are willing to share anything and everything.
Social media has completely transformed the way consumers view transparency. Whether you are a doctor, a patient or a parent, you have unlimited access to data on the Internet.
A recent study shows that 30 percent of adults are likely to share information about their health on social media sites with other patients, 47 percent with doctors, 43 percent with hospitals, 38 percent with a health insurance company and 32 percent with a drug company.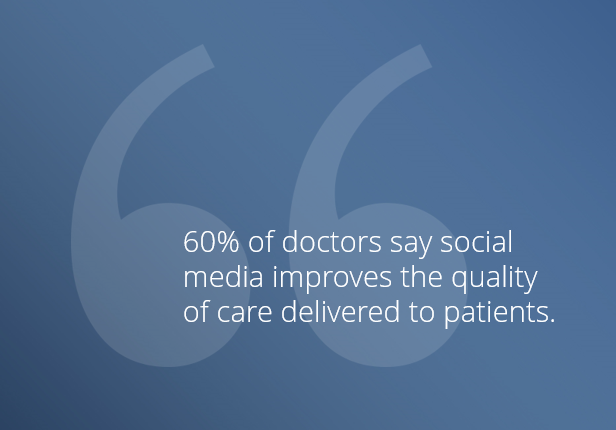 Social media opens the door to deeper and more productive discussions about diseases, symptoms and treatments. Podcasts and real-time updates of major catastrophic events and procedures through social media platforms are becoming a huge way to bolster the reach of a message. Social media also has become an outlet for patients and families to find support and guidance during what can be a terrifying and confusing time in their life. This degree of authenticity has never before been seen in healthcare.
As a result, 60 percent of doctors say social media improves the quality of care delivered to patients.
What does all of this mean for you? Simply put, a social media presence is a game-changer for healthcare providers throughout the industry. If you are readily available when consumers need answers and are looking for someone to trust, your business can only sky-rocket.
To learn more about how your organization can benefit from healthcare marketing, contact Cardinal Web Solutions or reach out to us on Twitter (@CardinalWS).