According to one survey, almost 90% of patients use Google for medical information before visiting their doctor. This amounts to about one billion health-related questions being researched daily on Google. So it's no surprise that search engines continually optimize and focus on making healthcare options more accessible for everyone.
We asked our SEO team to pinpoint the factors that have the highest impact on improving the rankings of healthcare websites. Our team determined the most critical factors to improve rankings; they're listed below in order of importance.
 This is the definitive go-to list of action items you should prioritize to improve search visibility.
Context: Why is it Important to Optimize Your Web Pages for Search?
First, a little context on why web page optimization for search is so important.
Google's recent Helpful Content Update penalizes unhelpful content. This includes everything from duplicate content to thin, clickbait, and hard-to-find content. AI-powered tools (used, for example, with internal linking and keyword selection), as well as website security threats, inaccurate information, poor user experiences, and a poorly designed site architecture can all prevent searchers from reaching your pages and/or finding the information they need on your pages. These can all lead to penalties from Google and lower SERP rankings, and if people cannot find you, you will be unable to generate leads and book appointments.
Irrespective of the ranking issues your organization may face, the strategies below can help improve your SERP rankings. When improved iteratively, they will form the basis of a robust SEO-based ranking strategy that will keep you in front of the searchers looking for your services.
Learn more about top SEO trends impacting the healthcare industry in 2023 here.
1.   Improve Thin Content
Thin content is low-quality content or shallow pages that provide little to no added value to your visitors. Thin content typically does not answer the search query or fulfill the intents of visitors. Thin content also does not follow the E.A.T. model: Expertise, Authoritativeness, and Trustworthiness for all content.
As we discussed in our in-depth discussion on Google's Helpful Content Update and based on our team's findings, the best methods for doing this are as follows:
Add more useful long-form content that gives unique and helpful answers to common queries your target patients have.

Look at commonly asked questions for your service, niche, offerings, and competitor pages.

Optimize pages based on keywords, and add more content related to secondary keywords.

Optimize your page structure, headings, meta tags, and titles.

Add an FAQ section to a service page.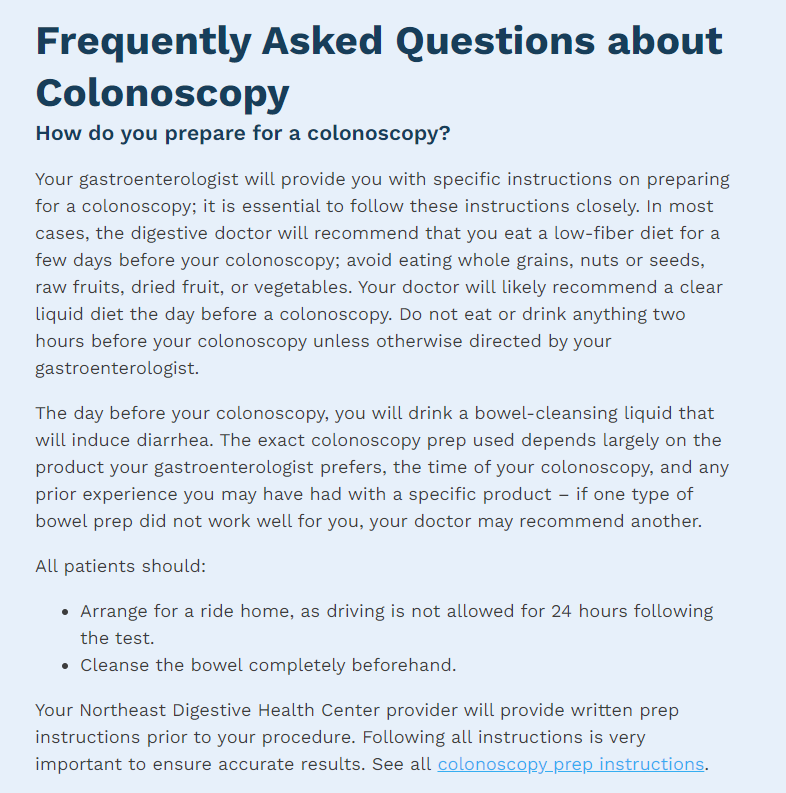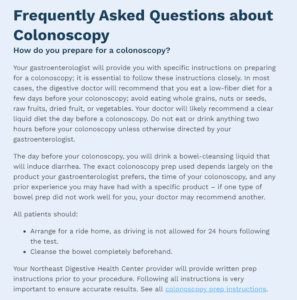 You can learn more about improving thin content here.
2. Optimize URL Structure/Site Architecture
Website architecture refers to the relationship between web pages. This is often determined by URL taxonomy, main navigation, and links between pages. Search engines use a website's architecture as a blueprint to understand how pages relate to each other and what the most important pages may be on a website. Website architecture also gives search engines important clues as to what a website is all about.
According to our SEO experts, the best ways to optimize the URL structure and site architecture of your pages are to:
Use a "flat" site architecture – keep it simple.

Highlight the most important content.

Prevent keyword cannibalization by ensuring your websites have a clear organizational structure with defined places for different types of content.

Ensure that all of your URLs follow the same structure.
Other architecture optimizations you can use are to:
Include a sitemap on your site.

Use site search and helpful 404 pages to guide lost users.

Include archives, links to popular posts, recent posts, and/or calendar navigation, as appropriate.

Turn on breadcrumbs (the little path at the top of a page showing its path within the site's page architecture) and/or numerical page numbers.

Use categories and tags, being sure to avoid duplicating either.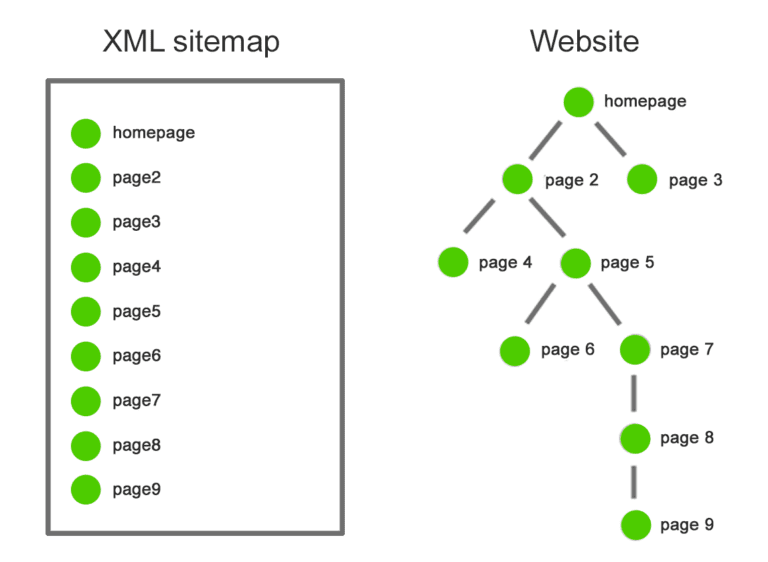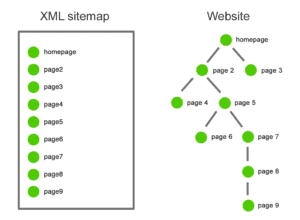 You can learn more about site architecture at our helpful guide here.
3. Use On-Page Headings
Headers are important for many reasons. They help to break up long-form content, thereby making it easier to read. They also help the user and Google understand what the content is about and how it is organized. Headers are assigned different tags based on the order of importance.
H1s are the most important and must contain a keyword. This is what helps Google know what exactly the page is supposed to be about. This is a direct ranking factor, which is why keywords are so imperative. 

H2s are the second most important headers, and they help Google understand how the content is organized. Each page should have a central topic, and the content underneath each H2 should delve into a topic around the central one. These headers don't have to have a keyword in them, but if you can include one or more, then that is even better.

Lastly, H3s and H4s are used when there is a secondary point/topic related to the H2. If the content under the H2 is extremely long and can be broken out into a separate topic, add an H3.
4. Optimize Site Speed
Site speed is an important SEO ranking factor for Google. The faster your website is, the higher the chances you have to rank higher in the SERP. This applies to both desktops as well as mobile devices.
Our experts recommend the following for improving site speed:
Test your site using tools such as Google Page Speed Insights or Google Core Web Vitals Reports.

Optimize images and videos. The best image file types to optimize speed are  .JPG, .PNG, and WEBM files. Using GIFs should be avoided in most cases, although GIFs are often necessary for line art and animations. All standard graphics tools usually default to these types in any case.

Avoid multimedia clutter, including self-hosting videos, and reduce video ads.

Deactivate unnecessary WordPress plugins. Limit plugins to one per task, and shop around carefully to find the right ones that do just what you need without being too bloated.

Leverage browser caching.

Reduce redirects.

Enable compression.

Minify coding. Minifying code is best left to an automated process. WordPress plugins that will automatically optimize page code include Hummingbird, Autoptimize, Fast Velocity Minify, Merge + Minify + Refresh

Assess your web host plan to optimize and lower costs, where possible.
Additional strategies you can implement to improve site speed can be found here.
5.   Define Your Title Tags and Meta Descriptions
A title tag is an HTML element that specifies the title of a web page. A page's title tag is displayed as part of the search snippet in a search engine results page (SERP).
Best practices to use here include:
Describing the page content accurately.

Using brief but descriptive titles that are not too long or too short.

Using high-value keywords in the title tag.

Having a unique keyword to target for every page.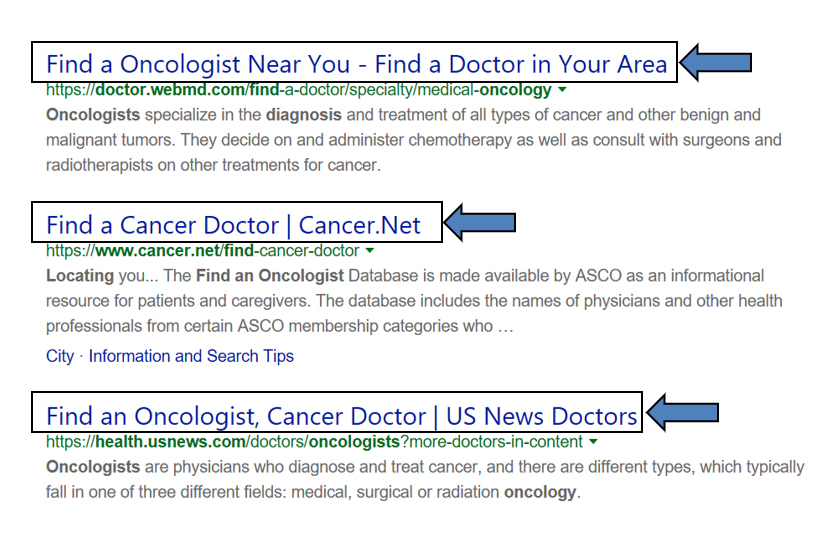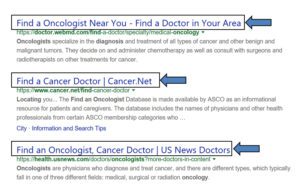 When it comes to meta descriptions:
Ensure accuracy regarding what is on the page in question.

Keep these descriptions to between 150 and 160 characters.

Include keywords naturally.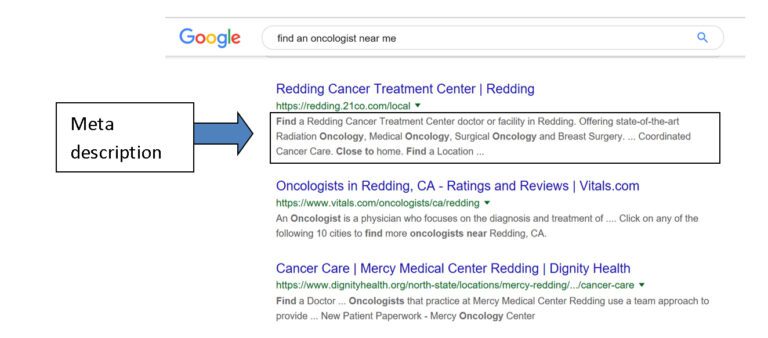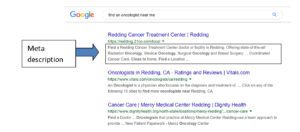 6. Use Smart Internal Linking
Internal link checking is a broad practice that checks internal link response codes that allow search engines to discover new pages and better understand the relationship between existing pages.
Internal linking can help you improve rankings for more relevant search queries and the distribution of internal links throughout a website. They are also an excellent way to add link authority to pages on your site. 
The best practices to keep in mind here are as follows:
The more internal links there are pointing to a page, the more Google understands the page is valuable, thus helping boost it in the SERP. Internal links also help users stay engaged with the content and stay on your site. 

If you have another piece of content that goes more in-depth on a topic, add an internal link. This prevents users from leaving your site to learn more. 

Blog content is also great for adding internal links to your service pages.

Make sure your links are spread out evenly throughout your content.

Put the links high up on the page so they are more visible.
7. Use Experts as Authors
An expert writer is someone who is skilled in writing web content on domain- or industry-specific topics. They can produce high-quality content within their medical niche. This helps you cultivate a reputation for expertise and trustworthiness, which is vital in healthcare. It's also a massive signal to Google that your site should rank more highly on the SERP, as it has unique and high-quality content. 
Publishing expert content can also help you earn links, a practice known as link earning.
With link earning:
People want to link to your content because it is highly authoritative and trustworthy.

People want to feature you in their medical publications, and you can then link back to your site through the content that features you.

You earn a link from another website that felt something you had to share was worthy of sharing with their audience.
Earned links help you get listed higher in the Search Engine Result Pages, which is especially true if the earned link is from a legitimate and reputable site that will increase the authority, value, and trust of your brand. Therefore, when trustworthy sites link to your website, you can expect Google and other search engines to reward you for this by boosting your relevance in the SERP.
The Final Word
Some of these recommendations go without saying, such as focusing on creating quality and engaging content, avoiding keyword stuffing, having an easily navigable sitemap, and linking to the right pages, content, and information while adding relevant images and alt text. Others may not be so obvious, such as developing additional pages for specific niches or service areas and revamping thin content you may already have spent money on.
Taken together, however, these recommendations can help you be a more valuable and discoverable resource to your target audiences. It starts with top rankings and organic traffic, then the high-quality content on your website will persuade users that you're the best provider for them. 
Rome wasn't built in a day, though. So we recommend you start at the top of our list and focus on the optimizations that will be easiest for you to implement. Creating an SEO roadmap can help you plan out the optimizations and track their progress and impact throughout the year.