If only we could snap our fingers at a marketing problem to deliver instant results. We'd be stinking rich! And so would our clients. Unfortunately, that's just not how it works in the digital marketing world. Even something seemingly instant, like a blog post going viral, is the product of a broader strategy that takes time to develop.
Plus, getting a thousand shares doesn't necessarily translate into bottom-line results—at least not right away.
As a digital marketing agency, we see a lot of recurring assumptions about digital marketing among our clients and prospects. The most common example is organic search rankings. Search engine optimization (SEO) always takes time—always—and anyone who says they can get you to page one in three months or sooner is overpromising (and misleading you, honestly).
When You Shift Strategies, Expect Engagement to Lag
In his timeless "be like water" philosophy, Bruce Lee describes dropping a pebble into still water. The pebble creates ripples that will carry to the edge of whatever contains the water—eventually. In many ways, shifting marketing strategies, or deploying a new tactic, is like dropping a pebble in the water.
New tactics take time to test, vet, and consider. A new paid search advertising plan won't make much of a splash if you fail to plan, execute, analyze, and then make adjustments. With regard to the latter, you might need to make market comparisons for different locations, states, or regions. What worked in one market might not work in a new one. You'll want to evaluate if a new location is performing as well as expected.
Or perhaps lead quality isn't what you expected, which means you need to go back to your keyword research to understand where there is misalignment between your target audience and your offering.
Each time you launch, adjust, and iterate, expect some lag before your strategies gain traction.
Map Needs to the Right Tactics to Shorten Time to Value
You can, however, shorten the time to value for particular tactics. To do so, you'll need to narrow the focus based on a clear understanding of your business need. Take the small healthcare organization looking to grow, for example. In this case, "help us with our Facebook feed" is far too broad. What that business needs is to acquire new patients—a Facebook page with no following or engagement isn't the place to start.
If that hypothetical organization would redirect the time and money needed to build out an organic Facebook strategy from scratch toward a really smart paid search campaign, they'd start seeing the results they actually want much sooner. The key is to understand your business need clearly, then map that to the strategy most likely to deliver results.
SEO Takes Time (and There's No Way Around It)
There's no such thing as a get rankings quick scheme, at least not one that works. Going to a reputable SEO agency and asking them to quickly fix organic search problems is like taking a beater with a rusted-out engine to the mechanic and saying you need it back running smoothly by the next day.
Ain't gonna happen.
"In the organic space, I can't tell you how many times I get someone that comes to us, and they're looking for a short-term fix to their organic problems," says Lauren Leone, SVP Healthcare Marketing, in one of our recent podcasts. "'Let me bring you on for three months, and I want you to fix all these things that you see. You did a great audit. You found all these technical issues.' […] Three months later, you fix that one technical thing, and it's like, 'I'm going to assume everything's good to go and stop doing SEO.'"
It just doesn't work.
Why? Because SEO is Foundational
Any foundational marketing strategy takes time to stand up, develop, and refine. We liken SEO to owning a home. It's long-term. You're paying a 15- or 30-year mortgage. It's an ongoing investment of time, resources, and love that will (hopefully) appreciate over time.
Just as your home's value is subject to external market conditions, so is your SEO strategy. Ask any digital marketer: we're constantly at the mercy of Google updates, some of which can seriously derail progress (and lose rankings). When something big and technical needs to get fixed, you can expect it to take a while to sort out.
Some Aspects of SEO Strategy are Ongoing By Nature
There are three aspects of SEO in particular that are almost never "set it and forget it":
Keyword optimization requires ongoing research, alignment with your USP, refinement, and adjustment to market changes and consumer behavior.
Content development must be both consistent and of the utmost quality to keep both your audience and Google happy.
Link building never ends. Old links break or become less valuable. Or, as your competitors build links, so must you to remain competitive.
As a result, organic SEO can take months to return improved performance.
Pay Per Click (PPC) Advertising Requires More Than Budget and AI
There's no question that a sufficient PPC strategy can be launched faster than SEO, yet it still takes some time. Expect at least one month of ramp time to get things spun up and generating new leads. And know that additional optimizations to improve cost per lead, lead quality, and other performance metrics will be ongoing.
Here's why PPC might take a little longer than you think:
The PPC Audit: For existing accounts, that means looking at account structure, keyword strategy, bidding strategy, and so on. If no campaigns exist and you're brand new to PPC, we'll need to start with a fair amount of market research, which takes time.
Reworking structure and keyword strategy: Account structure and keyword strategy are particularly important to PPC. We find that many accounts benefit from restructuring and consolidation. Others benefit from adding negative keywords to improve lead quality.
Google Ad bidding mechanisms have changed: It takes time to give machine learning the amount of data it needs to learn and optimize various aspects of your PPC campaigns (bidding, targeting, etc.).
Display ads need creative: If you plan to run display advertising, Facebook Ads, and so on, you'll need ad creative, which adds time to the workflow for spinning up new campaigns.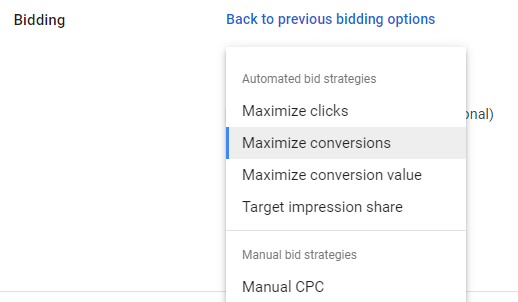 Good Post-Click Experiences Don't Happen Overnight
It's the oldest mistake in the book: spin up a generic Google Ad and send clicks to your homepage. It doesn't work! There's no continuity, no path to conversion after the person clicks your ad. Instead, you need to invest in, design, and optimize that post-click experience, with a focus on two specific areas:
Campaign Landing Pages
Think of your campaigns as a journey. In fact, map out each step from start to finish. As you do so, you'll quickly identify inflection points, user needs, and friction—all of which can contribute to your conversion rates. One of those inflection points is your landing page.
With respect to landing pages, you'll do your target audience and your metrics a favor if you invest time and resources toward four aspects in particular:
Design: Graphical elements, layout, and other landing page design elements
User experience (UX): Mobile optimization, user flow, copy and CTA placement, etc.
Form optimization: Cross-device functionality, field and copy design, placement
Integrations: Ties to other members of your marketing tech stack
Conversion Rate Optimization (CRO)
Of course, the longer you run campaigns, the more data you'll create. Relying on CRO best practices, you can use this data to fine tune every aspect of your user journey, from start to finish. The best thing about CRO is that it can take what you already have and make it a lot more efficient (and increase your margins, in turn).
Yet, a thorough CRO discipline requires ongoing testing, development, and planning. You'll likely need a CRO specialist to conduct research and analyze results, which can take weeks or months to bear fruit.
Help Your Digital Marketing Agency Help You
Digital marketing offers many benefits to organizations of all kinds. But if you think you need a digital marketing agency for fast results, you'll get to where you need to go a lot faster if you set the right expectations. Yes, that new shiny tactic or strategy can generate some serious lift. Search engine optimization and PPC are proven strategies that can certainly deliver the goods.
But none of it is a press-it-and-set-it kind of thing.
Any digital marketing agency that promises to launch any of these strategies overnight has its eyes on your wallet, not your best interests. So do yourself a favor by making an honest inventory of what your actual business needs are and the amount of time and resources you're willing to devote toward realizing it.
In our experience, the clients that know what they need and know it won't happen overnight tend to get the quickest results from their marketing partners.