For months, we've been hearing warnings about a supply-side recession, and it's uncertain what next year will bring, but it's not looking good. Unfortunately, we can't predict the future, but what we do know is how to help you adapt your marketing strategies when facing budget cuts and lower consumer demand. 
In this article, we'll explore what healthcare marketing looks like during a recession and share best practices for maximizing your budget, creating demand, and continuing to grow despite a recessive economy. 
The Healthcare Industry and Economic Downturns
For generations, the healthcare industry has been described as "recession-proof." It is a necessary expense, and people are less price-sensitive as health insurance pays for a large proportion of all healthcare costs. However, in recent years, shifts in the industry have chipped away at the buffer that has surrounded healthcare from the effects of a recession.
The most significant impact comes from high deductibles.
With patients paying higher amounts out of pocket, they quickly shift to a consumer mentality, which means they will be more likely to defer care to save money. Moreover, recessions lead to unemployment, resulting in more uninsured people. All in all, people will feel more sensitive to healthcare costs and may defer care.
Need-based procedures have a bit more of a safety net when navigating recessions. That said, some other areas that will feel this shift in consumer mentality include:
Cosmetic Surgery

Elective Dental Procedures

Behavioral Healthcare Services

Addiction Treatment Services

Elective Surgeries
Marketing Best Practices for Economic Uncertainty
So, what can you do to combat these changes in consumer mindsets and budgets? When it comes to navigating economic downturns, it's essential to assess where you are putting your money and what you can do to optimize your budget. That way, you can make cuts to save money without ruining the foundation of your digital presence.
There are countless actions you can take to make this happen, but the Cardinal team has narrowed it down to four key steps you should take to ensure you can make it through economic downturns. These steps are to:
1. Find Alignment Between Marketing and the C-Suite
The healthcare industry as a whole is complex and subject to regulatory and legislative changes; your marketing team must understand any changes that may impact consumers and your organization's growth strategy. 
For example, the U.S. Centers for Medicare & Medicaid Services (CMS) introduced new payment rules at the end of October 2022 that decreased payments to home health providers. While the cuts weren't as dramatic as expected, this may present financial challenges for providers in the future. Here's another example: across the healthcare industry, soaring wages are straining healthcare budgets and profitability. In return, many marketing budgets are being slashed. Now that a recession seems inevitable, demand may continue to decrease and further strain financial stability.

To survive an economic downturn, it's essential for executive leadership and the marketing team to be in alignment with the business priorities and goals. Here are a few steps you can take to build that relationship:
Meet often to discuss market trends, new rulings, etc. that may impact the company's strategy.

Communicate leadership decisions, priorities, and timeframes clearly.

Set specific goals for your marketing team to drive their strategic planning.

Review performance regularly to stay ahead of issues and develop proactive campaigns. 
Here's what good communication and alignment look like: Say you've invested heavily in acquisitions in a new region, but new patient volume targets aren't being met. After discussing the issue with your marketing team, they come back with a two-prong solution. First, they adjust the Google Ads strategy and increase the budgets for the campaigns serving those underperforming locations. In some markets, the bottom-of-the-funnel campaigns are functioning well, and performance is maxed out. Instead, they launch brand marketing campaigns to drive awareness and top-of-the-funnel engagement in those regions to fuel growth downstream. 
When marketing and executive leadership have strong alignment, it's easier for marketing to devise effective strategies so you can continue growing through economic downturns.
2. Optimize Your Bottom of the Funnel (BOF) Marketing Campaigns
As I alluded to in the previous section, BOF Google Ads campaigns are often the first lever to pull when you need to increase patient volume quickly. Here's why.
If your budget is being squeezed, and instead of $20,000/month, you now only have $10,000 to invest in marketing. Previously you spent some of that budget on brand awareness campaigns, local event marketing, or traditional media. Those are all essential for building demand but don't result in an immediate patient booking.  
With only $10,000, you need to focus on those who need care—now! And you find those people on Google. 
When people are ready to select a provider and book an appointment, they go to Google. They're using high-intent search terms like "emergency dentist in atlanta" or "best obgyn in portland" to find a provider. By focusing your budget on these high-intent keywords, you'll be able to maintain patient volume more efficiently.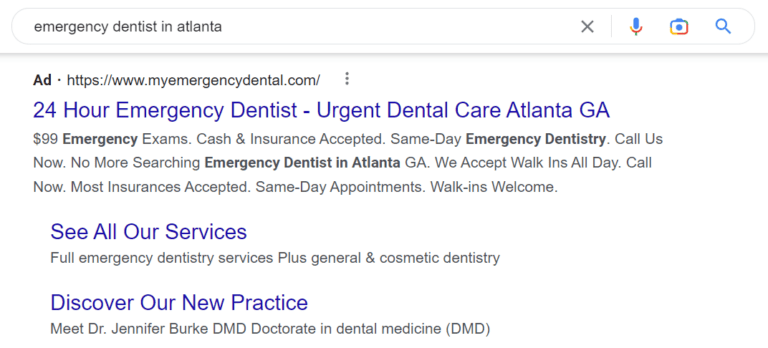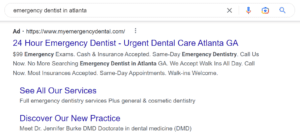 Now, a word of caution. 
Because BOF campaigns are very effective at driving new patients, everyone will be flooding the market and driving up costs per click. That's why your campaigns need to be fully optimized, so you're not wasting your budget on low-quality leads or spending more than you need to.  
Here are two best practices to ensure your campaigns are well-optimized:
Refine Your Keyword Strategy:
Keywords are the foundation of your Google Ads campaign, and if you're targeting the wrong ones, you may be wasting your budget. Here's how to hone your strategy to find the most qualified leads:
Eliminate low-intent keywords that are too high up in the funnel

Add negative keywords to eliminate leads that are not the right match for your services

Use brand keywords carefully and monitor performance.

You don't want to spend money attracting existing patients

. 
Optimize Your Landing Pages
Even the best Google Ads campaign will fall flat if the destination sucks. If you're directing prospects to landing pages that have a poor user experience, irrelevant messaging, and no strong CTA, they're going to bounce. Implement these best practices:
Optimize for mobile

Increase page loading speed

Match landing page messaging to the searcher's intent and ad message

Use strong CTAs to ensure users can take action easily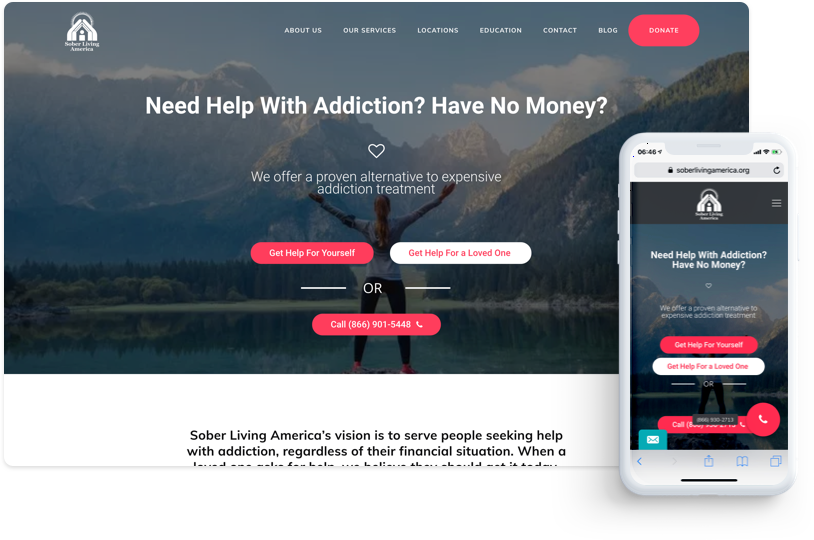 Read 6 Easy Google Ads Optimizations to Maximize Your Healthcare Budget to get more tips to get the most out of every advertising dollar. 
3. Continue Building Demand
When the economy slows, it can be tempting to stop big spending on brand awareness or top-of-the-funnel campaigns. If you have the capital, I urge you to continue building your brand and creating demand for your healthcare services. While the bottom of the funnel, high-intent campaigns are very effective, they are competitive. You also may find that you've maxed out all performance optimizations and captured all available impressions. In those situations, you need to build a bigger funnel. 
Building demand for your services and affinity for your brand increases the total pool of interested prospects at the bottom of the funnel. People may not realize they have a medical issue or that treatment options are available. TOF campaigns help educate consumers and push them toward finding a solution. Because you helped them initially, it positions your group as a trusted provider. 
A recessive economy adds another layer of difficulty. Fewer people will be at the bottom of the funnel, ready to book an appointment. You need to nurture a price-sensitive consumer to take action and seek care. 
Video ads are an effective tactic to counteract this mentality. Use storytelling and emotions to demonstrate the benefits of immediate care, the consequences of waiting, and how your business can help them get these services without breaking the bank.
Learn more about healthcare performance branding and building demand
4. Focus on Organic Growth
Now let's imagine the worst-case scenario. You had to cut your media budget. So how do you continue to reach patients? Now is the time to leverage your organic channels; your website and SEO strategy can help drive new patient volume. Hopefully, you haven't neglected it.
At Cardinal, we commonly refer to paid media as "renting" and SEO as "owning your house." Being overly reliant on paid media is risky. When the money runs out, and you shut off your ad campaigns, it's easy for your patient pipeline to shrink. However, if you've invested in your website and SEO, that channel will continue to drive traffic and qualified leads. No matter if you have to pull back your budget for a bit. 
If you haven't prioritized SEO, now is the time. While search optimizations won't deliver overnight traffic (don't believe anyone who says they will), there is some low-hanging fruit you can address. Here are two recommendations:
Expand Content On Your Service Pages
If you can't buy high-intent BOF Google Ads, try to rank organically for those keywords instead. When patients are looking for a doctor, your service pages should provide the solution. Too often, we see healthcare websites with bare-bones service pages that fail to answer patients' most basic questions. Enhancing thin pages can make a significant impact on search rankings.
Strategize with your executive team on the priority service lines that can impact the bottom line the most. Focus your optimizations on those pages first. Then, here are a few ways to expand the content on those pages:
Conduct patient keyword research on Reddit, Quora, and Facebook Groups.

Identify all the relevant keywords related to this service, including secondary keywords.

Expand the content to answer common long-tail search queries.

Optimize your page structure, headings, meta tags, and titles.

Add a FAQ section to address basic questions or grab attention.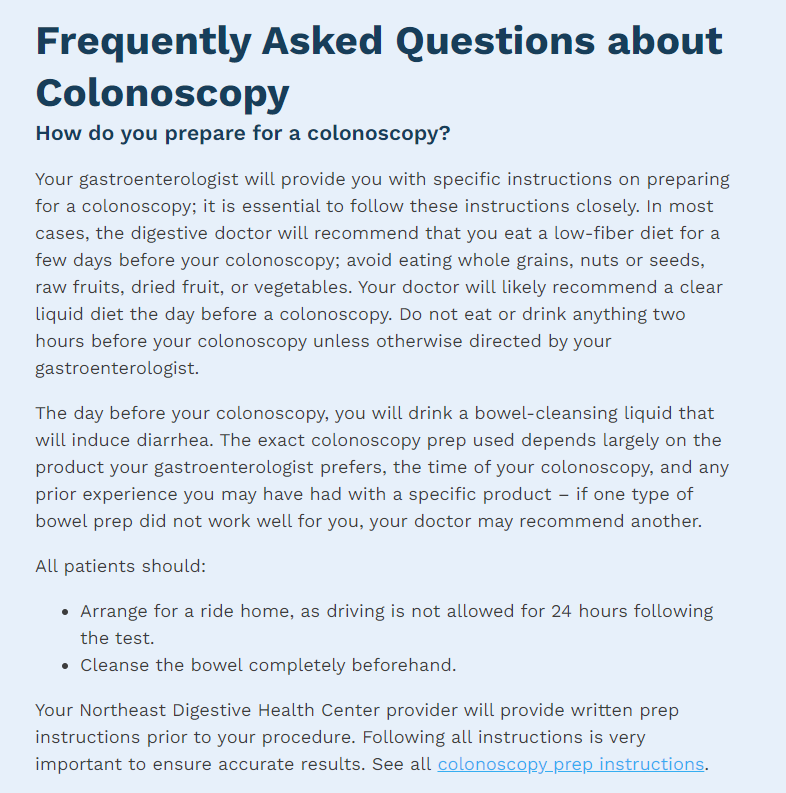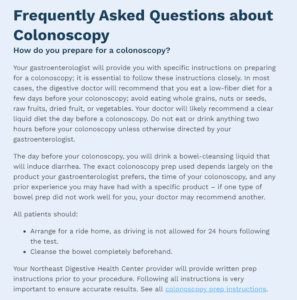 While we don't believe in writing just to achieve a specific word count, the page content needs to be robust and answer all potential questions. 
Read this blog article to get more tips on expanding thin content. 
Optimize For Conversions
Most importantly, ensure you're converting the traffic you drive to your website. Each bounce is a missed revenue opportunity. 
Optimizing your website user experience is essential—any confusion or challenge a user finds will send them straight back to Google. The landing page optimization tips we shared in the previous section also apply here. 
Recessions won't disappear overnight, and we may be in this situation for many months or even years. So it's not too late to make SEO a priority. A strong SEO foundation can help carry you through these uncertain times and into the future. 
Navigating Economic Downturns for Your Business
No one knows how the next six months will play out or how quickly the economy will recover. Unfortunately, the situation looks more ominous each week, and you should prepare for the worst-case scenario. 
Regardless of the economic climate, our recommendations will help you stay aligned with your company's business goals and maximize your budget and revenue over time—outcomes you always want. 
At Cardinal Digital Marketing, we help some of the nation's largest multi-location healthcare groups and platforms devise scalable patient acquisition strategies. Contact us if you're looking for a strategic partner to help your organization navigate this economic storm.