Private equity-backed healthcare companies are in a unique position—they have to grapple with fragmented infrastructures, frequent M&A, and the complexities of healthcare–all while producing strong returns quickly. Poor integration plans can result in slow growth, and the executive team depends on their private equity advisors for guidance.
By reducing inefficiency and removing redundant processes, digital technologies can help PE-backed healthcare groups achieve scale quickly and drive value creation. With these solutions, portcos can improve operational excellence, meet patients' needs, and fuel patient acquisition. Let's look at three ways digital technologies can help portcos scale.
Improve the Patient Experience
Leveraging digital technologies can help improve patient experiences at scale. Simply put, analog methods don't scale easily. Many healthcare groups are still stuck in the paper world, relying on file cabinets and scheduling books. The limits of analog don't stop there—ask any office manager. Phones are constantly ringing, and office teams often cannot address patients' needs. As a result, the in-office experience suffers.
Which digital technologies should your portcos consider, then? We recommend two digital technologies to improve the patient experience at scale:
Patient Portals
The time has come for practices to move beyond the paper record. With a patient portal, a practice can free up admin time and let patients take control of their healthcare information. Instead of calling with questions, patients should be able to access upcoming appointments, location and contact information, lab results, and records.
In implementing a patient portal, ensure you have a strong UX and that your portal is responsive across devices. A clunky design or design that hinders the patient experience won't suffice; the goal, after all, is to make it as easy as possible for patients to access records, appointments, and more. Patients can even message doctors and staff and upload photos and files with a truly dynamic portal. This not only makes the patient experience better but also helps improve staff productivity.
Online Scheduling
Online scheduling is a must, expected by your patients, and essential to improving the front office's efficiency. You need to allow patients to schedule online, and your solution should sync with popular calendars, such as Gmail, Apple, and Outlook. The right solution will also send automated messages to confirm appointments and send reminders, freeing up your front office to focus on patient intake and questions.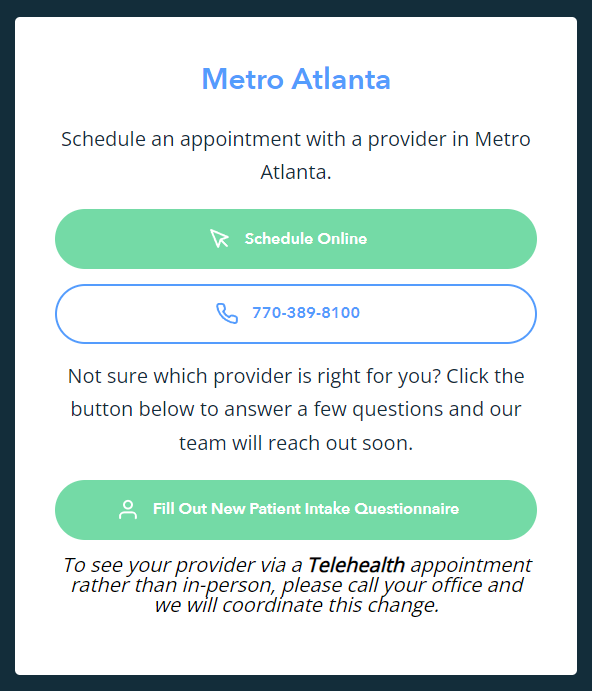 Streamline and Maximize Operational Productivity
Clerical work is time-intensive in many industries, but it may be doubly so in healthcare. It's an understatement to say that healthcare has a significant amount of administrative work, and the burden of this work often bogs down an already overworked workforce, limiting operational productivity.
To scale efficiently, you must find ways to maximize productivity so that healthcare workers can do the work that matters and offload or automate lower-priority tasks. Digital marketing tools can offset this work and allow staff to focus on improving the patient experience and outcomes.
Not only that, automating mundane and repetitive tasks can lead to improved professional satisfaction, reducing the risk of turnover in an era when staffing is already problematic.
Let's look at two ways marketing technology can help:
Marketing Automation
Get your team and locations on a centralized customer relationship management (CRM) or practice management software (PMS) with integrated marketing automation. Your team will be better able to share information between locations and collaborate, and they'll spend far less time on routine administrative tasks. Marketing automation allows you to send automated reminders, post-appointment care instructions, and more, further improving the patient experience.
Chatbots and Live Chat
As with the online scheduling and patient portals mentioned above, chatbots and live chat alleviate administrative burdens that frontline staff experience while also improving the patient experience. Chatbots can even add value to patient acquisition, giving potential patients an easy way to access information as needed. When prospects can't find information online or reach you via phone, they'll go to the next provider who makes that information accessible.
Added bonus? You can run live chat support from anywhere, allowing you to tap into new talent pools and markets or leverage offshore workforces.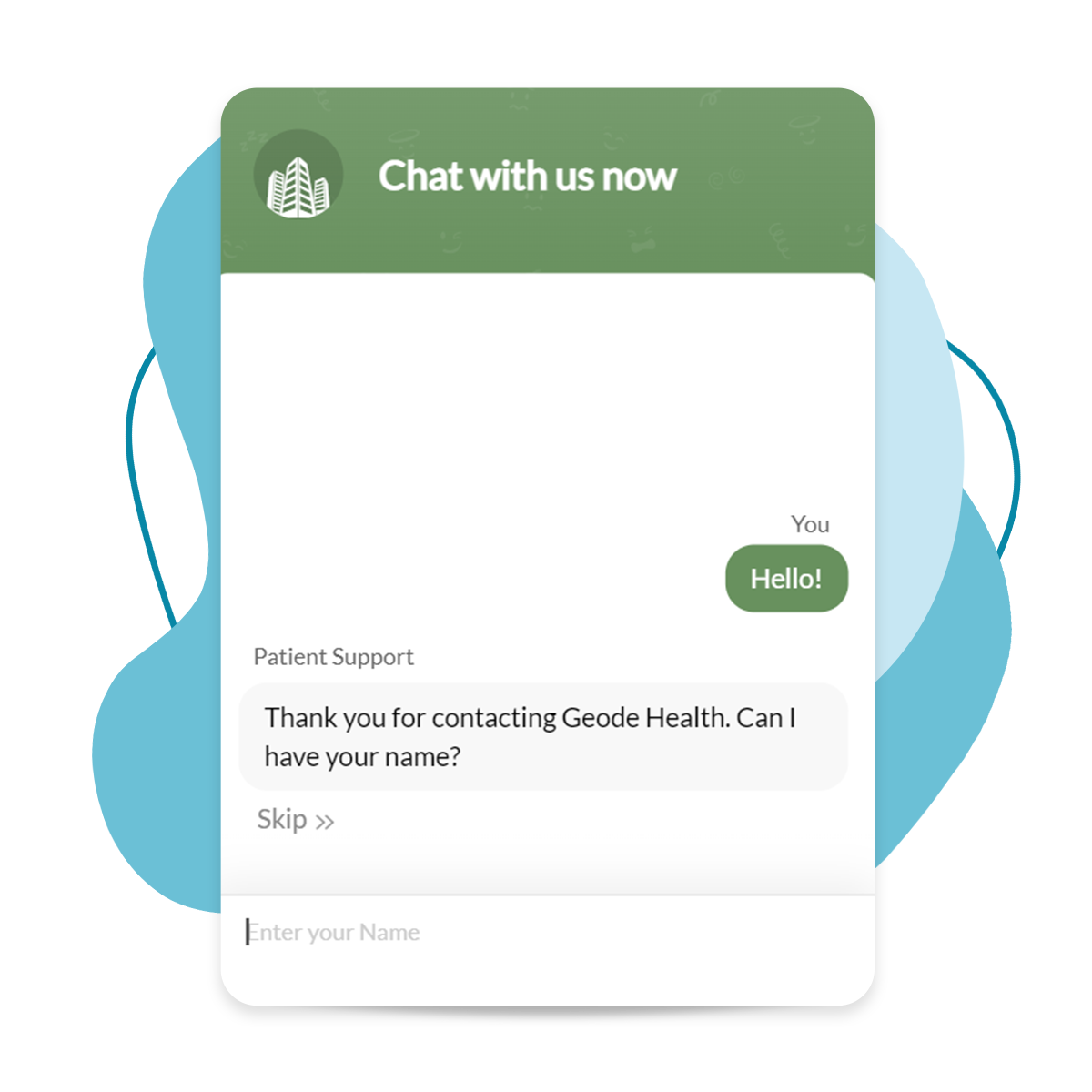 Centralize Marketing Technologies
M&A naturally leads to disparate marketing tech stacks. During the post-merger period of stabilization and reassessment, one essential step is identifying redundancies and looking for ways to centralize technologies.
The good news is that new technologies feature better integrations, making centralization much easier than even a few years ago. So when advising your portcos, make sure they're watching these marketing areas that are ripe for centralization:
Call Analytics
Call analytics and tracking involve the measurement, collection, and analysis of phone call data from existing and potential patients. The data you glean from these analyses can deliver several insights, including standardizing how different locations handle new patient leads. Technologies to consider include Invoca, CallRail, and a new technology platform, Liine, which gives healthcare marketers new insights into patient acquisition barriers.
Call Routing and Call Centers
Typically, the first person a prospective patient speaks to is the administrative team. If that patient can't get through, it's a bad experience for the patient and the practice, resulting in lost revenue. A well-functioning admissions department can help you drive new patient growth. This is critical, in fact, for the financial health of your portfolio and allows you to provide quality care to patients. In order to achieve this, you need the scalability of a digital solution. Call routing and call centers are among the best solutions, helping route calls to the right people and connect patients quickly with the information they need.
Conclusion
Private equity dealmakers seeking ways to scale their portfolio companies and maximize efficiency and returns have actionable options in digital technologies. By looking into these technologies, a PE team can offer their portcos innovative ways forward, helping them to scale effectively and accelerate operations, patient care, and employee satisfaction.