You'll find a lot of people talking about centralization within dental support organizations (DSOs) circles. Typically, it's consistency that DSOs are after. After acquiring new practices or completing a merger, there's plenty of incentive to centralize administrative and operational functions like practice management software, call centers, billing and accounting, and so on.
Yet, centralizing digital marketing is just as important.
As it turns out, a streamlined marketing strategy is essential to efficient and rapid growth. To get there, DSOs must build a solid digital marketing foundation that will allow them to scale marketing across locations and regions. What we've found is that this is one of the best ways to maximize efficiency and profitability while building more effective marketing campaigns. So we thought we'd take a closer look at seven compelling reasons why marketing centralization makes a lot of sense for DSOs.
1. More Efficient Search Engine Optimization (SEO)
Take it from us: simultaneously managing SEO for a lot of individual practices and locations can be costly. And time intensive. And ineffective. When you centralize it all under one brand and website, it becomes a lot more efficient and a lot more coordinated. Makes sense, right? Instead of doing the same thing for many different websites, your efforts are concentrated. Here's what it looks like:
One web property to manage for technical SEO
Developing marketing content for one website instead of many
Concentrated link building efforts for just the single domain
Managing citations and listings for one brand versus many
Streamlined integrations with other tech (CRM, analytics, etc.)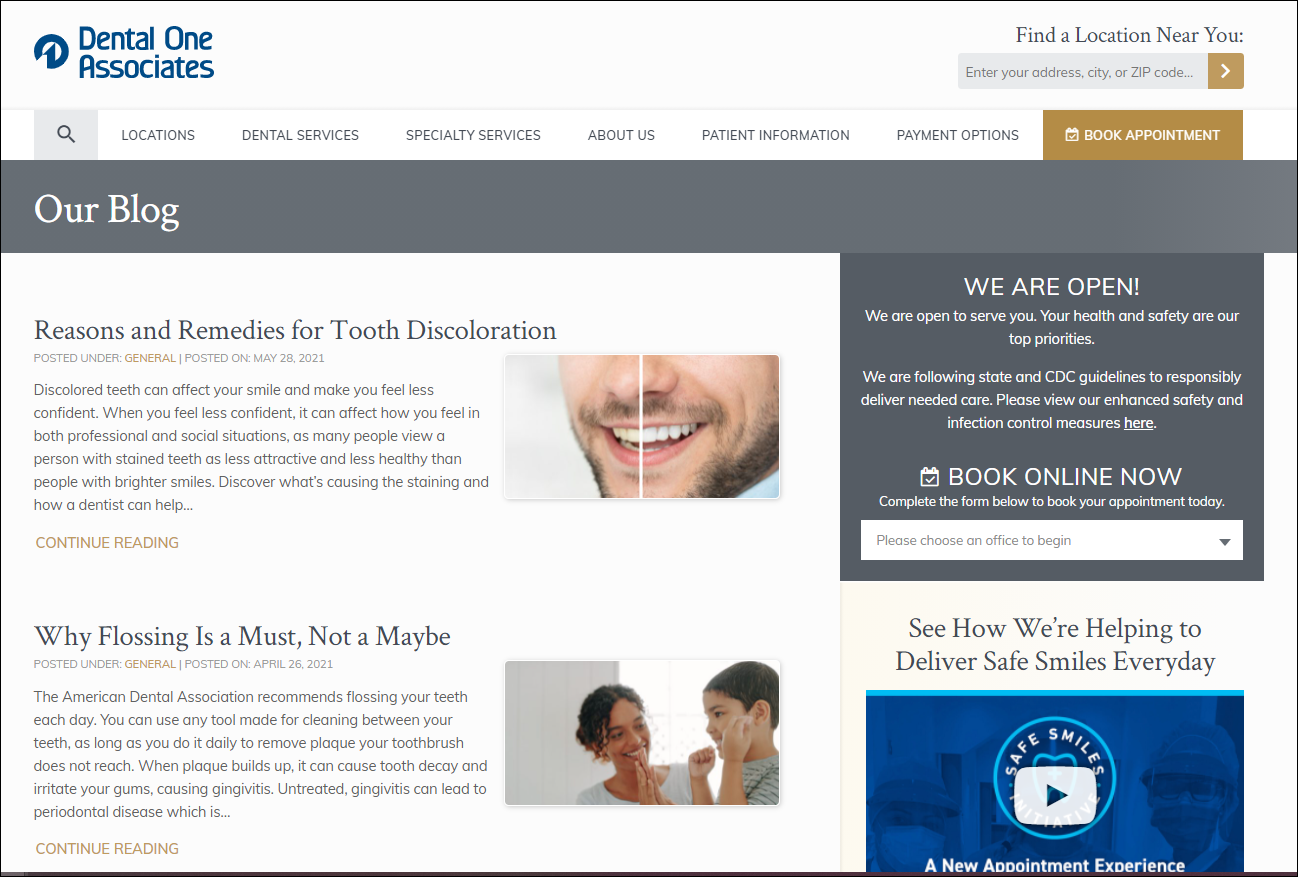 Let's be real: this market is very crowded, which makes dental SEO extremely competitive. As a result, it's difficult to capture keyword rankings and increase organic search traffic. Take this first step to heart because it's what we tell all of our DSO clients: you'll be better off centralizing efforts under one brand and one marketing team. Time and time again, we've seen how a unified approach helps DSOs achieve top rankings faster and more affordably than a more diluted approach.
Related: read The Insider's Guide to Local SEO for Dental Groups and DSOs.
2. More Effective Pay Per Click (PPC) Campaigns
How you set up your PPC accounts determines their efficiency. Your cost per conversion, cost per acquisition, and other key metrics depend largely on account structure. While there is no magic bullet for streamlining account structure, consolidation is an excellent first step toward getting the most out of your advertising budget.
Here's why: consolidating your ad account allows you to make better use of Google's smart bidding. Smart bidding algorithms need data to make efficient bidding decisions. Centralizing and consolidating your ad campaign creates better campaigns that reach the right people and thus better CPAs. Consolidations is a common thread in the three case studies covered in our recent blog post: How 3 DSOs Are Accelerating Growth with Digital Advertising.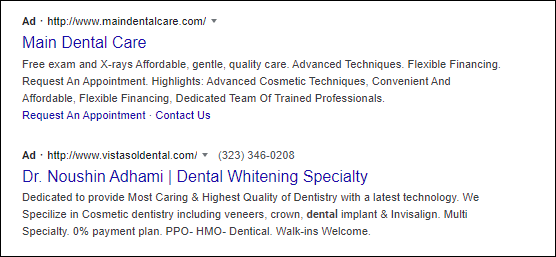 3. Better Alignment with the Leadership Team
Silos are a common problem among decentralized DSOs. People silos. Siloed business units. Siloed operations. From a marketing perspective, you'll find it challenging to get all member practices on the same page regarding marketing strategy. We've heard lots of war stories about rogue dentists insisting on doing their own thing.
These disparate marketing silos make execution, performance reporting, and growth a lot more difficult. In a centralized setting, everyone adheres to a single marketing strategy, including standards for things like messaging and communications, social media management, and ad campaigns. Going rogue is a lot less likely: everyone is working together to advance this unified strategy, which inherently leads to better collaboration and communication.
The leadership team will love it too because they'll have what they need to make more informed decisions for the group. For example, marketing insights can be distilled and shared to provide high-level perspective, or more granular KPIs, depending on the situation. We've found that when marketing acts as one unit, they tend to develop stronger relationships with the executive team and achieve better marketing alignment overall.
4. Shared Patient Insights
Centralization allows you to share insights and collectively improve marketing performance. Instead of each location acting independently, a centralized team works together to better understand patients and put insights into action.
One example we've recently seen is the implementation of call tracking and conversational analysis across the entire group. This allows the organization to not only get a much more comprehensive look at what patients need, but to apply those insights across the brand. In terms of improving the patient experience, this amount of customer-created data is ideal.
For more on this topic, check out How to Uncover Patient Insights for Better Campaigns.
5. Streamlined Marketing Tech and Related Costs
Cost redundancies are a major problem for decentralized dental groups. You'll find that streamlining your marketing tech stack across the group can help reduce redundancies and save costs in a number of ways. First and foremost, you'll be able to leverage buying power from collective locations to negotiate better licensing deals.
Here are a few other wins you can expect on the MarTech front:
Customer relationship management (CRM): One software license with centralized visibility into customer records, deal progress, marketing attribution, and other insights across locations and business units.
Marketing automation software: How much easier would it be to roll out a monthly newsletter using a single platform? Or email post-visit care information? With centralized marketing automation, this (and other useful automations) are a lot more feasible.
Call tracking: Bring all the call data, analysis, and insights into one place for better extraction of actionable insights. See: Why You Need Call Tracking at Your Healthcare Organization.
Social media management: A big part of a unified digital experience is a consistent social media presence. Centralization allows DSOs to bring social media channels together under one management platform, meaning far fewer mentions and interactions slip through the cracks.
Listing management tools: Bring all your listings, reviews, ratings, and so on into one place using a tool like Yext or Bright Local.
Marketing analytics: Centralization can provide a lot more clarity and visibility around core marketing analytics around demand generation, patient flow, referral traffic, acquisition costs, mentions, and so on.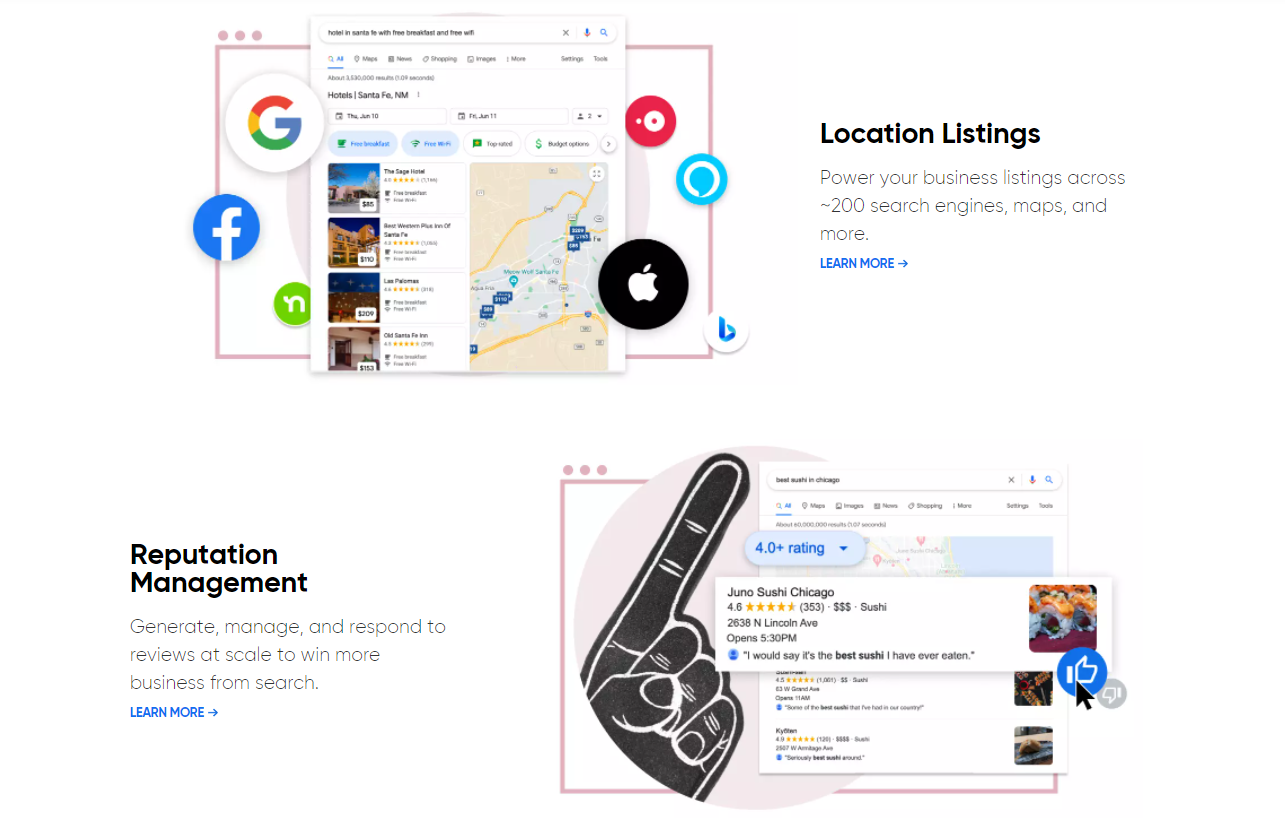 6. Improved Analytical Ability and Identify Benchmarks
When you centralize marketing technology, you make it a lot easier for many more people to access and analyze data. You build a much more trustworthy analytics operation, too. Centralized DSOs can set performance benchmarks across regions, for example, which creates a more democratized system for evaluating performance across the group and revealing insights.
Why is that one location succeeding or struggling, for instance? And where do new acquisitions need to get in terms of organic search traffic, PPC lead generation, and so on? Again, the DSOs that centralize their analytics are better suited to identify problems and correct course before they escalate.
7. More Cohesive Branding and Messaging
For many DSOs, each individual member practice has its own history, story, and area of expertise. Most have established digital brands, too (for better or worse). Others, we've been told, are led by dental professionals with strong egos and opinions.
This can make it quite challenging to bring together dental practices under a unified brand. Dentists who have spent their lives building a practice might resist changing, especially if they were acquired under less-than-ideal circumstances. What results is a hodge-podge of brands and conflicting messaging, making patient acquisition a lot more challenging.
A more centralized approach to marketing can overcome these issues and help build a unified brand identity and message. A cohesive brand is essential for DSOs to establish a strong position in what has become a steeply competitive market. Those who can successfully centralize find it far easier to build brand equity and digital awareness that can be nurtured, leveraged, and capitalized.
Finally, It Makes Sense When It Makes Sense
Centralizing digital marketing can and does provide several advantages for DSOs. But it's not always going to look the same from group to group. Each acquisition is a little bit different, each with its own systems and marketing technology. Then, of course, there are the people.
This creates a fine line to walk, especially for new acquisitions in which some or all of the marketing program is already quite successful. Assuming you can walk that line, centralize marketing with prudence and care, your group will quickly begin realizing the benefits we've outlined above.