When people have health-related problems, they urgently seek answers and help from reputable experts. The first step in getting this information is often a visit to a search engine. Research has shown that "77 percent of patients conduct an online search before making an appointment with a physician."
If you want to reach potential patients, you need to show up where they're at. Pay-per-click (PPC) advertising enables you to do this.
Because of its impressive ability to generate leads, an increasing number of companies are incorporating PPC advertising into their digital marketing strategy. The money spent on digital marketing by the United States' healthcare industry is $2.84 billion and is expected to rise to $3.14 billion in 2019, according to a study conducted by eMarketer.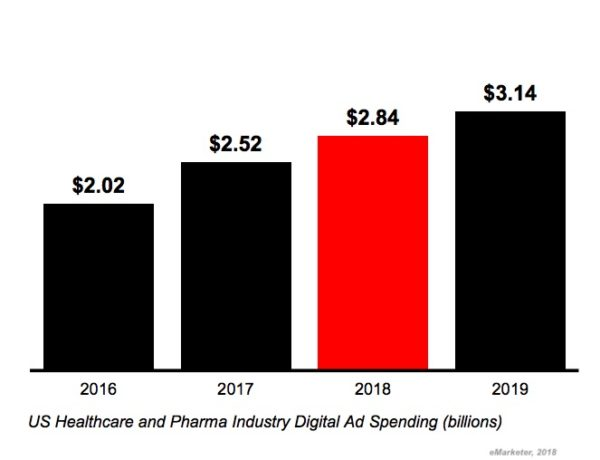 Need some extra help on using Google Ads? Let Cardinal handle your PPC management!
Although there are several digital advertising channels to choose from, Google Ads is an effective solution because you can run your ads on both search and display (publishers' sites) networks at the same time.
In this article, we'll share how medical practices can generate leads through Google Ads. This step-by-step guide includes six things you can do to maximize your results, as well as three things you'll want to avoid.
To start, we'll share some of the basics:
What is Lead Generation?
As you know, generating leads is a part of the sales process that attracts a potential customer and creates the 'demand' of your product or service in their mind.
In lead generation, the goal is to attract, convert, close, and delight your customers so they feel excited to interact more with your medical practice. This is the process of transforming strangers into happy patients who tell their friends and family about your practice. Here's an illustrated visual to help drive home our point:

Depending on your type of medical practice and your target audience, there are several lead generation techniques that can be effective for your line of work, such as:
Email marketing
Social media marketing
Short Message Service (SMS) marketing
Cold calling
Events and public relations
What is Google Ads?
Google Ads is a paid advertising platform owned by Google. Formerly known as Google AdWords, this is a pay-per-click method used to generate traffic to any website using display and search ads.
In PPC advertising, the advertiser is charged for every person or potential patient that clicks on their ad.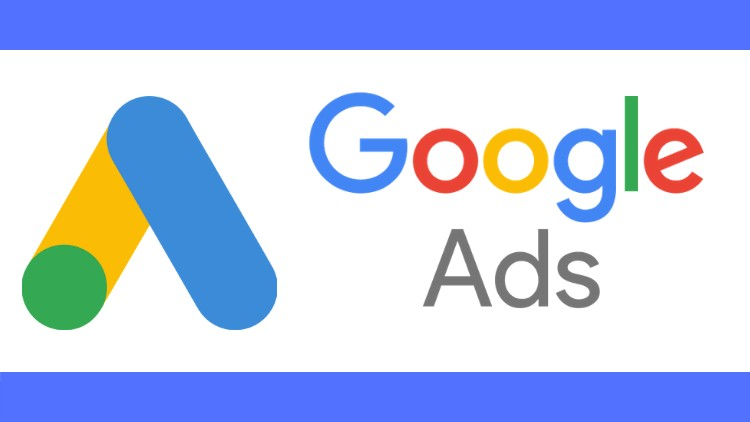 Here are things to keep in mind when it comes to Google Ads:
It's based on the concept of PPC.
It's a paid advertising tool.
You can use Google Ads for display ads, search ads, app downloads, and also video ads.
The exciting part of Google Ads (mostly search ads) is that your advertisements are only displayed to people who search for things based on specific keywords. This gives you the opportunity to target your ads using specific keywords for a specific audience.
How Does Google Ads Work?
Google displays your landing page or website when a potential customer enters one or more of the keywords you're targeting in your ads.
Here's a visual process of how Google Ads work: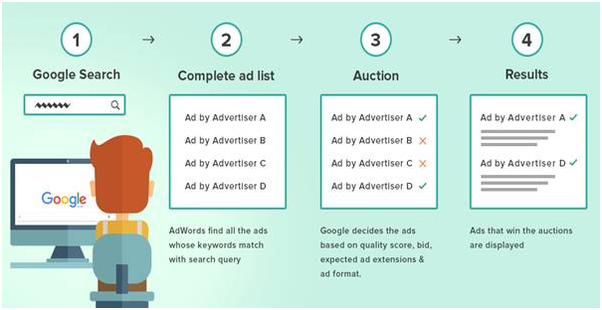 From every click you receive for your ad, you are charged based on the bid price you set for your keywords. To start running Google Ads that drive traffic and revenue to your business, the basic requirements are to have a:
Landing page
List of targeted keywords
Google Ads account (Sign up here for free)
Payment details
Once you've built those elements, you can start creating ads. If you own a medical practice and you want to generate new patients online, you first need to develop a winning PPC strategy. In the next section, we'll share a few things you can do to optimize your ad campaigns and maximize your results.
6 ways to maximize your results with Google Ads:
1. Set a Budget for Your Campaign
To get started with Google Ads, first, plan your budget. This saves time and helps you make well-informed decisions. But people often ask, "How much should I spend on a Google Ads campaign?" There's no exact amount to spend per day. But it's safe to set aside $10 – $100 when just getting started.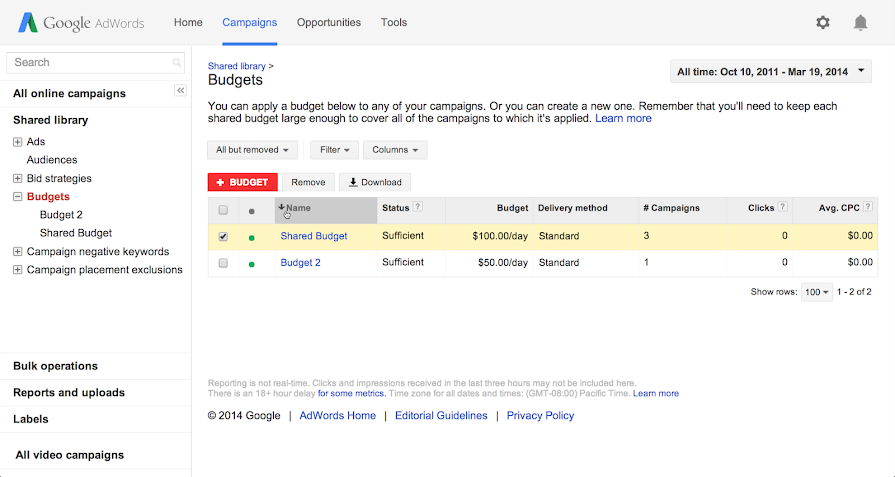 Setting your budget early on will prevent you from overspending or underspending in getting your preferred result. You want to be in control of your ads from the get-go.
2. Picking Keywords for Your Ad Campaign
To plan out keywords that you want to use for your campaign, use ones that are most applicable to your medical practice.
Google Ads Keyword Planner is a great tool to use for research and finding keyword ideas related to your medical practice prior to launching your ads. Plus, the keyword planner is user-friendly and allows you to forecast and analyze search quantity for then. It also helps you assess the cost-per-click (CPC) for each keyword.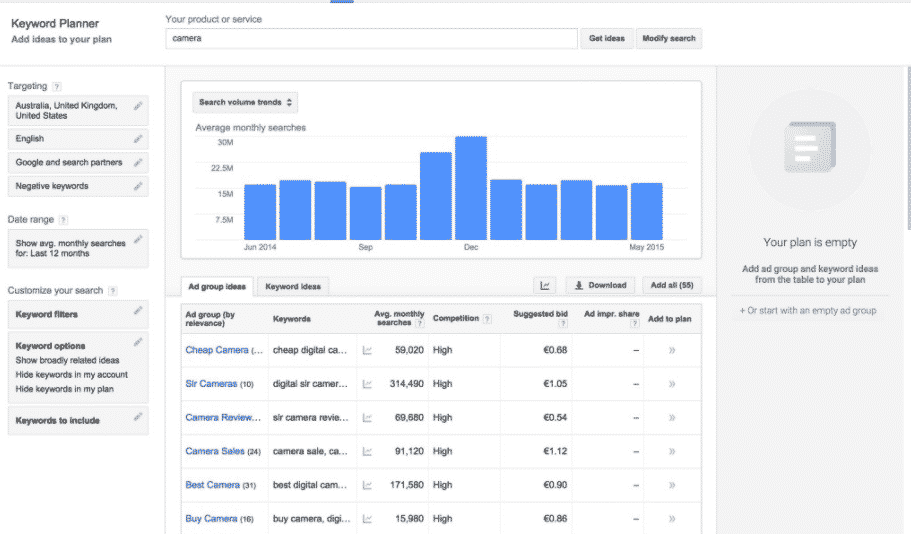 The keyword planner is in-depth and is a terrific starting point when performing keyword research and campaign planning. Another great way to generate keyword suggestions is by doing a Google search on your primary keyword (like "experienced Wisconsin heart surgeon").
Usually, related searches show up at the base of the search results page: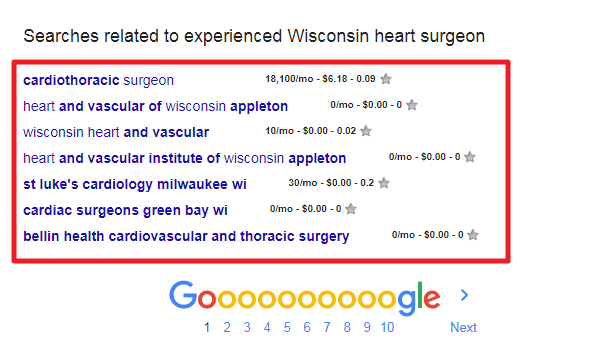 3. Landing Page Copy Should Match Your Advertisement
Focus on what key message you want to showcase in your landing page and match your ad copy to that. The ad content should complement what people are searching for. If your ad is promising but your content on the landing page doesn't match, the clicks you receive will be wasted and you'll likely incur more expenses.
4. Create Several Ad Groups in One Campaign
When somebody searches for anything on Google, the Google Ads algorithm kicks into gear and fits the user's intent with certain targeted keywords. Therefore, your ad has the potential be shown to the user who entered the same keywords that are included in the ad group.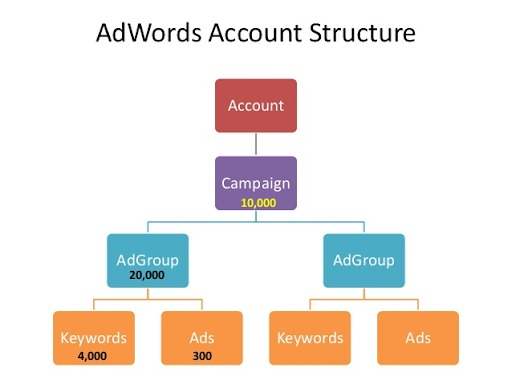 However, keep in mind that the description and headline displayed in your ad copy should be related to the keywords that will trigger your ads to be displayed while the search is in progress.
The more relevant your ad is, the more likely it is that a web user will click-through to your landing page.
5. Create Your Ads
Google Ads constantly updates the formatting of how ads display in the search results. Therefore, when you're writing your ads it's important to use the right verbiage to attract potential patients to your copy. Here are some tips on how to make your ads on Google compelling enough to click on:
a). Writing Relevant Ad Copy 
When setting up an ad on the Google Ads platform, make sure your ad copy is relevant to the landing page copy where your potential patients will click. This makes it possible for the algorithm to know what your page and kind of service or product you are providing based on what the user is currently searching for.
Write ad copy better than what your competitors are producing while letting your users know that you're going to offer exactly what they're searching for.
b). Include a Call-to-action
If you want people to take action after seeing your ads, then provide a compelling reason why they should. That's also called a call to action (CTA). A CTA can be in presented in various ways, such as through an:
Inquiry form
Quotation form
Call Button for mobile ads
Pop Up form
ChatBot
c). Choose Relevant Keywords
Since keywords in ad groups must match keywords in the ads, it's important to make sure that they are relevant and organized.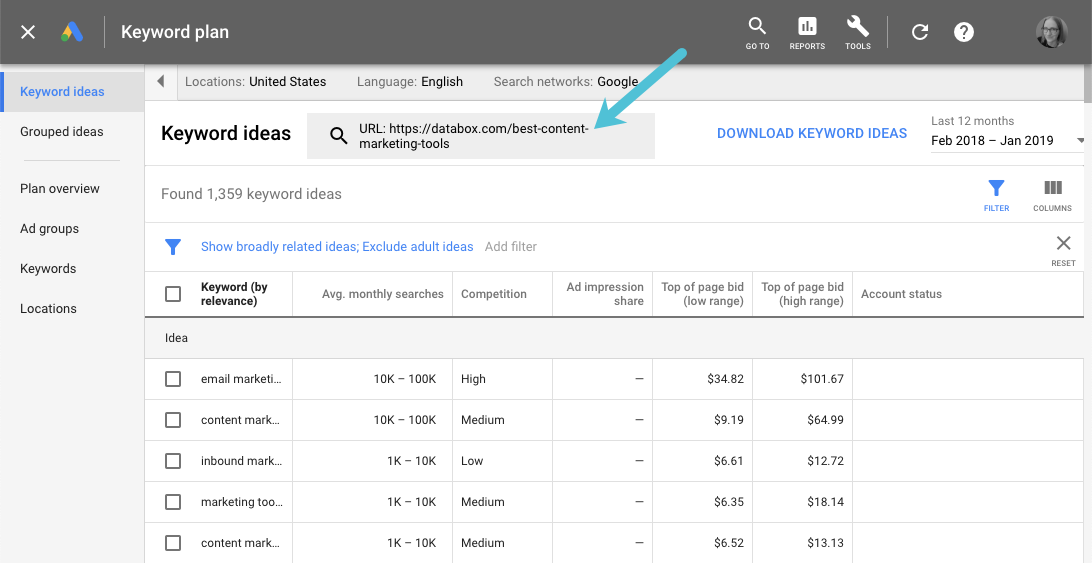 For example, if one of your keywords is "joint replacement" and you've got various services, you need to have ad copy and an ad group that primarily focuses on"joint replacement."
d). Don't be Spammy
To make an impact, ads should always be formatted correctly to display professionally. For instance, don't use all caps, don't use the word "free" in your copy, and don't mix case letters. Try to use common language and a writing style that is simple and easy to understand.
6. A/B Test Your Ad Copy
After designing your landing page and crafting your copy around targeted keywords, the next step is to quantify the way your ad campaign is performing. When you run multiple ads simultaneously, you may notice some clicks and decent results but not exactly what you expected. Therefore, to get more bang for your buck you must dig a little deeper.
Conducting an A/B test shows you the best ads to run. For example, if ad 'B' is performing better than ad 'A', then your ad 'A' should be paused or deleted, putting the focus on ad "B"- the one that users respond to more.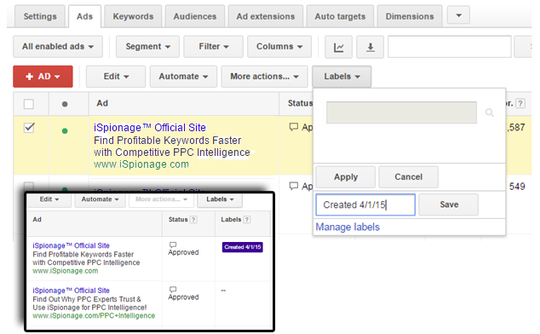 It's also possible to do A/B testing for your ad groups. This is an easy way to determine which ad group is generating more leads and improving your bottom line. Another variable to concentrate on is your 'Quality Score.'
Quality Score is Google's evaluation of the quality and relevance of your keywords to what's in your ads. It's used to determine your cost-per-click (CPC) and it is multiplied by your highest possible bid to ascertain your ad rank amongst your competitors.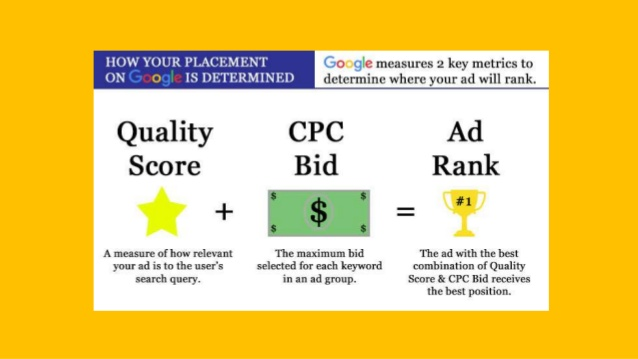 Cardinal is a renowned PPC agency that can help you tailor your Google Ads to get the most clicks and ROI. Visit us online and submit a free proposal so that we can learn more about your medical business so that we can jump in and start getting you more patients.
3 Lead Generation Mistakes Medical Marketers Make When Advertising Online
To develop a successful medical PPC strategy for your medical practice, be aware of these common mistakes. They aren't that bad, but they can stop your ads and overall marketing efforts from generating high-quality leads and revenue.
Here are some of the lead generation mistakes in PPC advertising that we see a lot:
1). Advertising Your Services to the Wrong People
Some potential clients/patients may seem promising at the start, but if they are not in the market for a new medical practice then targeting them with your ad campaigns is a total waste of your time—and money. You have to know your audience to effectively attract them to your website or business.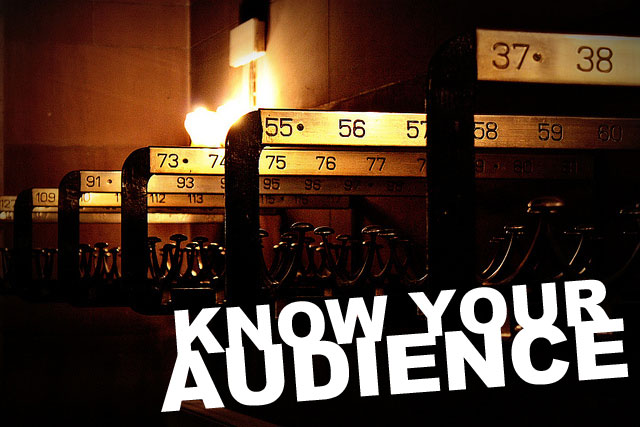 The dangers of marketing to the wrong people are huge. For instance, some of them might sign up to your email list. But once they realize you're not what they need, they might unsubscribe—or worse—mark your emails as spam.
The right set of people are the only ones who will convert to real clients or patients. And using the right keywords in your Google ads is the best way to attract the most relevant group of people to your medical service.
It's worth taking the time to establish a "buyer persona," which is a semi-fictional prospective client that represents the type of clients you should be targeting. To reach these people, you need to know their buying behavior, demographics, motivations, and goals.
2). Neglecting to Utilize Content Marketing
Are you using content marketing to grow your business? If you answered no, then you probably should, as content marketing is arguably the best lead generation technique available online. It's a great way to combine original information with PPC advertising to maximize your results.
The Content Marketing Pyramid from Curata shows you a variety of content and how easy or difficult it can be to create it: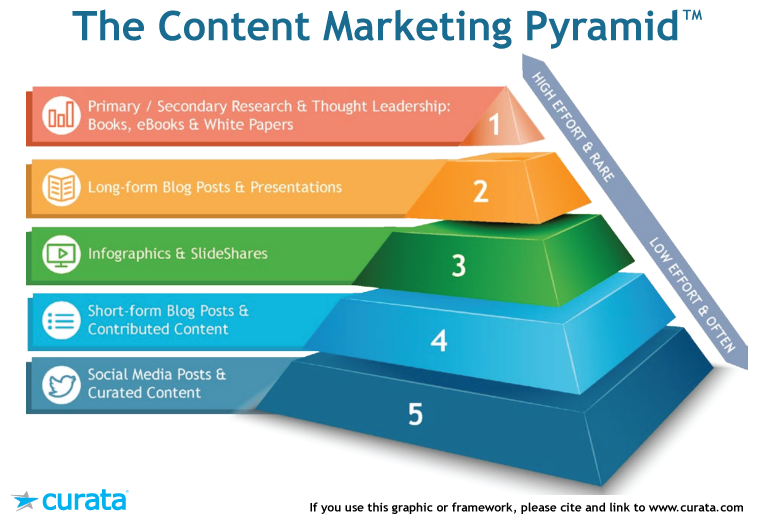 Although, if you aren't seeing results from your content, it's probably because you are not creating the right type of content that drives leads and sales. When it comes to creating compelling content that wows your prospective clients or patients, use a variety of formats such as blog posts, guides, short reports, webinars, eBooks, infographics, checklists, or online courses.
3). Not Setting Clear Goals
Effective digital marketing allows medical professionals, hospitals, and clinics to agree to clear goals and achieve them. As long as these goals are realistic (e.g., acquire 10 new patients in 30 days) and coupled with the right advertising channel, it is possible.
Unfortunately, when medical experts forget or neglect goal setting, they often find themselves struggling to move ahead. Why? Because there's no benchmark for success. How do you know that you've achieved success when there are no parameters to measure it?
Keep this in mind when running your first Google ads campaign. It's always better to start small with a realistic goal that your marketing team can work with.
Conclusion
Truth be told, marketing a medical practice may seem difficult. It's hard to gain traction through traditional SEO tactics, especially for competitive search terms.  Traditional SEO tactics can be difficult to implement because not a lot of industry experts will promote your content on their channels or link back to you. That's why you should complement your SEO strategy with paid search. The combination will help your medical practice appear at the top of Google.
At Cardinal Digital Marketing, our team of experts can help you develop a winning PPC strategy, design a content marketing plan, and help you take your practice to a new level. Contact us today!