Even though we're not always aware of it, digital marketing plays a significant role in our purchasing decisions. We might go through life muting YouTube ads and barely glancing at promoted tweets, yet that subconscious impression is still there. It resurfaces when we get ready to research solutions or products and make a purchase decision. The more aware of a brand you are, the more likely you are to buy it. It works even if you know the tricks. In this article, we're going to take a look under the hood to see how four companies accelerated growth using digital marketing.
Finding Success With Digital Marketing
Not every marketing campaign strategy works for every brand. However, here are a few major variables to consider:
Barrier to entry: Is your industry specialized enough that you have relatively few competitors or saturated to the point of a brand on every street corner?
Cost and commitment: Making a major purchase like a car is a high commitment. Purchasing a rug is a medium commitment; not expensive, but you're going to be looking at it for a long time. Buying lunch is a low commitment.
Commodity vs. luxury: You might be offering an essential good or service that everyone needs or a luxury item that customers might put off purchasing at their discretion.
Market demographics: Is your industry focused on one narrow demographic, or is your market the broad general public?
These considerations affect your marketing strategy and can make a difference in how much you invest in marketing dollars per individual sale, your value proposition message, paid media channel mix, and how you find and target your ideal buyer.
It doesn't make much sense to broadly market most businesses because simply plastering an ad in every available space is wasteful when it reaches customers with no intent to purchase. You want your ads to be in the right place at the right time, making an impression on the right people. This lowers the cost per acquisition (CPA) of a new customer, making those new sales that much more profitable.
Look at it this way: Have you ever seen an ad for a product or service and said to yourself, "That sounds great, but I am not in the market for that product even if it were the only brand in the world" or "why the heck are they emailing me"? Every time that happens, that's a shortfall in marketing strategy. Of course, there is some leeway here because you might be in that market at some point. But marketing campaigns need to reach the right people, and if they're not ready to commit now, there's a strong chance they will buy in the future.
Now, let's look at a few companies that have it figured out and dig into their digital marketing strategies and results.
Case Study: Smile Doctors – Full-Funnel Paid Social
When the nation's largest orthodontic group came to us for a re-tool of their marketing strategy, we engineered a new campaign from square one. By the time we'd finished, we had achieved…
146% increase in call-in and form submission leads
82% increase in PPC (pay per click) leads
28% increase in PPC conversions (customers committing to a purchase)
28% CUT to CPA (cost per acquisition)

When Smile Doctors first reached out to Cardinal Digital Marketing, they had a marketing strategy that appeared to be making the right moves on the surface. The exception was that they hadn't entered the Facebook marketing arena yet, but they were running Google Ads and a direct email campaign. They simply were not seeing the best return on dollars spent.
Our solution involved paid social media campaigns, paid search campaigns, smart ad display, and video ads, all with a focus on refined audience segmentation to target specific age groups and demographics. We grouped this work into three steps:
Step 1 – Restructured Advertising Spending
After we researched their existing marketing efforts and competitors, we tuned up their PPC strategy. We restructured their PPC campaigns to be more efficient, reaching the audience which worked best. Note that none of this had anything to do with changing the branding or advertising message. This was all about making sure the right potential customers saw the ads at the right time. Our efforts included:
Smart bidding on ad keywords
Targeting ads based on location
Prospecting for new potential customers
Broadening campaign targeting from narrow to broader offerings
The smart bidding strategy, controlled by a trained algorithm, delivered a CPA that was up to 30% lower than manual keyword bidding strategies.
Step 2 – Rebuilt Landing Pages
Now that we had the right people seeing the message, it was time to improve the pitch. When you click an ad, your destination is a "landing page," where hopefully, your lead is converted into a customer or at least a strong candidate. Landing pages are crucial to successful ad campaigns. In our case, we made these improvements to landing pages:
Aligned ad copy with consumer intent
Focused on target audiences, making the ad appeal to select demographics
Aligned landing pages with their ads, so what you see is what you get
Optimized for mobile, which is a huge blind spot we see in a lot of ad campaigns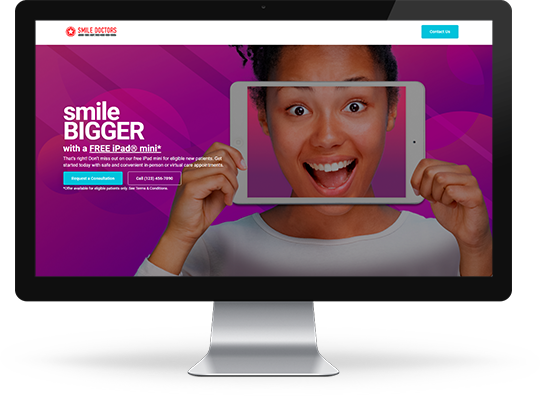 Just like that, we now had a 35% increase in conversion rates. Step 3 – Launched a Full-funnel Ad Strategy
When we talk about a sales funnel, this is a model of the journey a consumer makes from the void to a purchase. At the top of the funnel, consumers aren't aware of the product and maybe are not aware of the problem the product solves or that a solution is available. Near the bottom of the funnel, consumers are well-educated in the product's industry and the solutions it offers.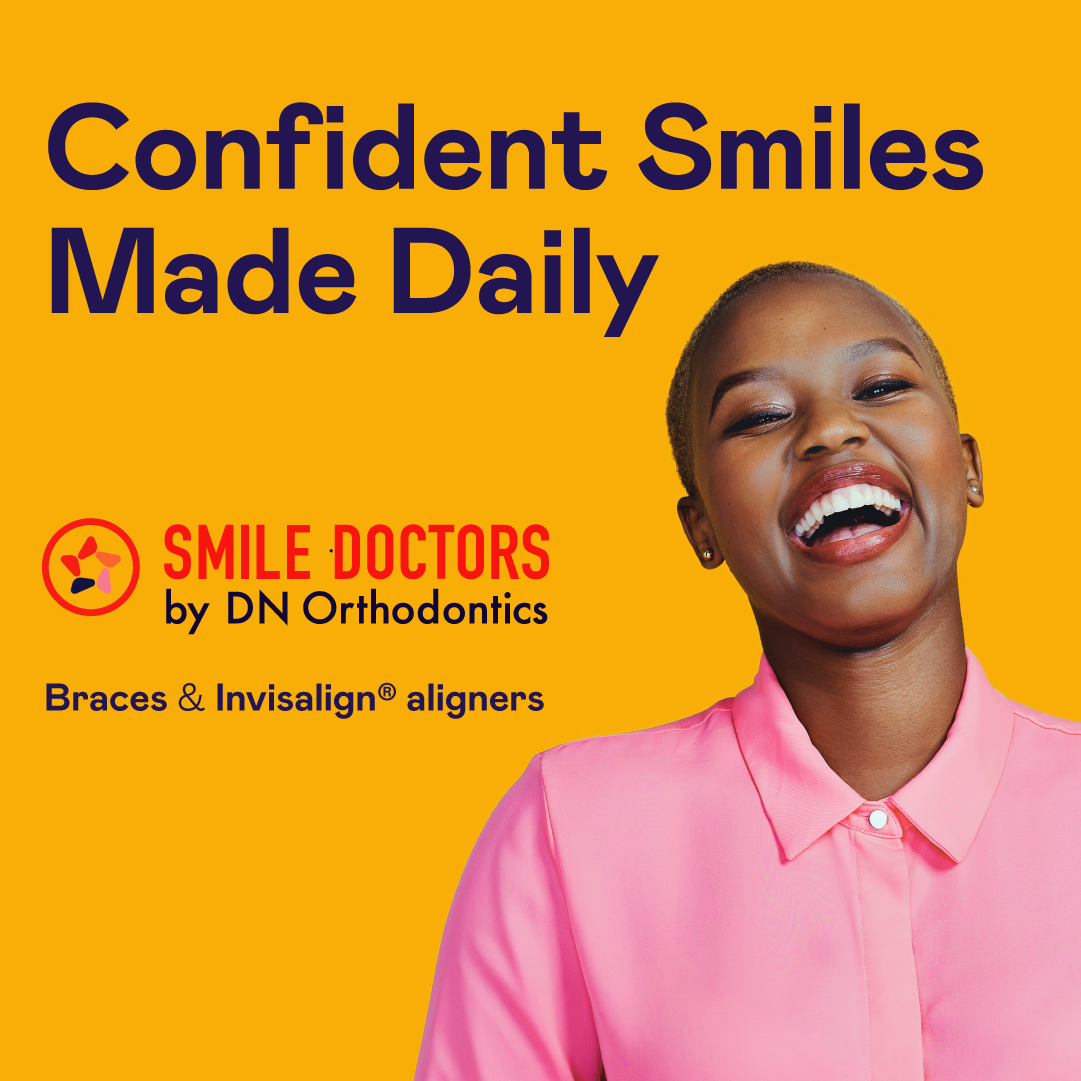 For Smile Doctors, we structured the ad campaigns, their messages, and their offerings according to consumers' likely position within the sales funnel at that point in time. Near the top, we focused simply on brand awareness and identifying warm leads. Near the middle and bottom, our strategy was more about leading consumers down the path to commitment.
Case Study: Kinecta – Paid Search For Banking Done Different
Kinecta is a top credit union which sought to increase their sales volume and came to us for marketing help. They operate in an incredibly competitive market; chances are you have seen dozens of home loan commercials for every time you have actually taken out a home loan. In addition to home loans, Kinecta offers mortgages, credit cards, automobile loans, business financing, and checking accounts.
While Kinecta was already one of America's largest and most influential credit unions, we helped them get a 50% increase in organic web traffic, a 2000% increase in loan applications, and a 290% increase in conversions.

Here, we took a 2-fold approach to improve their online visibility. We launched an aggressive initiative centered on both organic search engine optimization (SEO) and paid search ad placement.
Step 1 – Improve SEO Visibility
Of course, Kinecta already had an online presence and was getting some search traffic, but the volume of their efforts was not matching up with the big sales numbers. The most significant improvement we saw necessary was an overhaul of their website's technical SEO. This means improving their pages' loading speeds, site metadata (the behind-the-scenes tags which search engines use to index pages), and better organization of their content.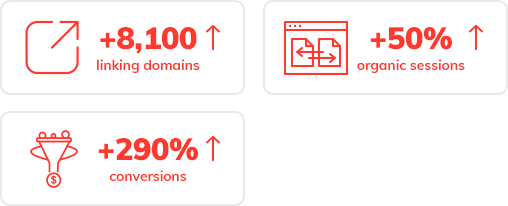 Technical on-site SEO is another huge blind spot that we see in the business world. The Internet has changed tremendously in the last couple of decades, while businesses are still puttering along with a website made for 1998.
On the content end of SEO, we improved Kinecta's local search optimization. Since homeowners and prospective banking clients are an inherently local market, you want to target the locations where you have a branch open. This was the main area where Kinecta's content had room for improvement.
Step 2 – Paid Search Strategy
Credit unions sink or swim based on new product applications, so we made sure to meet their monthly goals for new applicants. Cardinal researched the market, created and managed a set of efficient paid search campaigns, and worked in conjunction with Kinecta to track results. This ensured that they got top value per ad dollar spent.

We linked ad campaigns for mortgage, credit cards, auto, business, and checking accounts together with focused landing pages per product. Taking this approach, as opposed to a broad, general landing page, ensures the customer with the highest commitment intent finds the exact service they were seeking.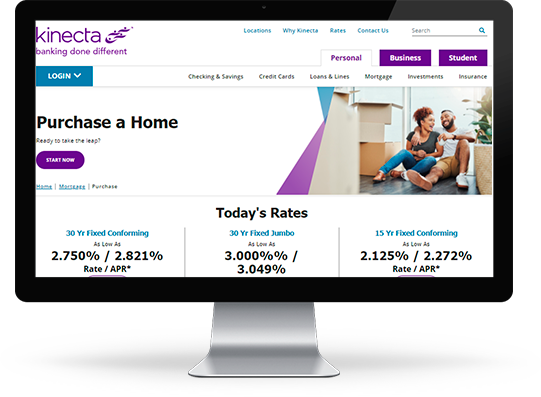 Throughout 2020 (in the heat of the COVID-19 pandemic, no less!), we counted 6.8K customer conversions at a CPA of just ~$18. Over the same year, there were 274 new mortgage conversions at a CPA of just under $3. So in total, we got a 36% increase in mortgage conversions and a 120% increase in the overall add click-through rate.
Case Study: LifeStance Behavioral Health – Growing With SEO
A common problem in business is that of growing comfortably. Scaling a business from small to medium-size isn't done in a day! LifeStance, a behavioral health company focused on compassionate care and accessible health services, came to us with a special quandary: They were scaling up from 3 regional brands to more than 20 brands across the nation.
At the same time, they needed more than a marketing campaign. They needed a marketing template to continue launching new regional brands as they acquire them instead of "reinventing the wheel" for each new brand. On top of that, they were rolling out a national telehealth offering that would be a catch-all for their multiple medical groups.

How's that for a challenge? Cardinal had helped scale medical brands before, but our experience would be put to the test here! By the time we were done, LifeStance had seen a 195% increase in total site conversions, an 82% increase in new visitor traffic, and a 168% increase in overall site traffic, just over six months. Here's how we did it:
Step 1 – 3-fold SEO Marketing
Starting from LifeStance's loosely connected online presence for their 3 existing brands, we built up a full-funnel content marketing strategy that focused on the patient's journey from discovery to conversion. We also had to make this a method that worked for each of their 20 new brands, so we could duplicate results without wasting effort.
This included:
Keyword optimization: Analysis of the keywords potential patients search for and content that attracts those searches.
Link building: An often-neglected part of SEO strategy. In the highly competitive behavioral health market, good site authority from backlinks gives you that crucial edge.
Technical SEO best practices: With no time to waste, we set up and maintained a scalable technical framework for new sites, which worked in a consistent way to optimize website metrics for the fastest and most efficient search crawling.

One of our mottoes at Cardinal is "optimize where Google is going, not where it is now." We follow every Google update in order to anticipate a future-proof approach to content marketing. With Google rolling out regular updates to its search ranking, focusing on the technology back-end, it's become important to focus on the website engineering first.
Step 2 – New Paid Search Structure
In conjunction with the SEO initiative, we overhauled LifeStance's PPC strategy to capture more patient volume. By consolidating and simplifying the account structure, we were able to give the algorithms more data to optimize each auction and find the best conversion value. Using smart bidding allowed us to set flexible performance controls to meet LifeStance's unique business needs. We also allocate budgets fluidly, on a month-to-month basis, after an extensive review of performance and trends. This approach allowed us to scale LifeStance's paid search campaigns efficiently while also achieving high conversion rates.
Step 3 – Paid Social Brand Awareness
Social media is an important component of healthcare marketing. This is because people spend a considerable amount of time on social media, interacting with each other, and openly discussing their health issues. We're actually fortunate to live in a "golden age" of mental health awareness, where anybody can discuss their mental health issues openly and get supportive feedback instead of the unhealthy stigma attached to the topic in decades past. Tapping the social media market was essential to building brand awareness for this young, rapidly growing company.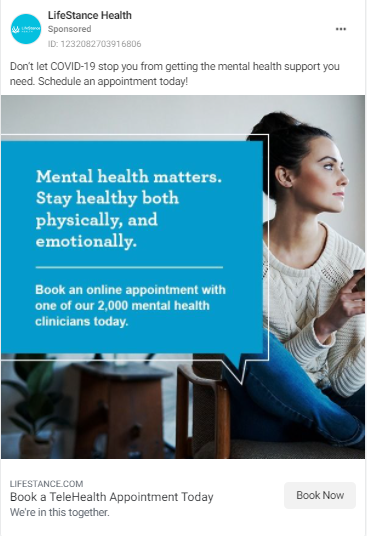 We used a three-prong approach, based on restructuring the account, developing new social creative, and implementing a full-funnel ad strategy. The full-funnel approach enabled us to efficiently use their budget, by first serving brand awareness ads to a broader audience. Then, we led engaged users through the funnel, showing them ads aligned with the signals they gave. This proved extremely effective at reducing CPAs and CPMs.
The decision to seek behavioral health services takes time. People aren't sure if they need help or what options exist. We had to first build brand awareness, and then give them the means to seek help.
In total, we managed to unify the multiple LifeStance brands and position them for growth in their respective local markets. It was one of our biggest projects, and we garnered LifeStance a 20% increase in conversion rates.
LifeStance Health Group Inc. has since gone on to be an amazing success story. Their rapid growth has led to 370 locations in 27 states in the US, treating 2.3 million patients per year. Their stock price also jumped up 40% recently, with the company now valued at $7 billion! That's the kind of numbers we like to see after we apply our digital marketing expertise.
Case Study: VitalSkin Dermatology – Starting From Scratch
VitalSkin Dermatology was a new dermatology group established in 2019, but built in partnership with an existing private equity office that had a legacy of successful partnerships. VitalSkin had no web presence to speak of, so our challenge was to build them up from square one. Then, help them continue to grow as they opened new offices and acquired new brands.
Within a year's time, we had them coming up #1 for "Louisville dermatology," where their base office is located. We also scored a 300% increase in new patient leads and a 171% increase in organic search traffic. This job called for building up a robust website and SEO strategy that would deliver a consistent stream of leads.

We had a unique opportunity to design an entire web presence strategy without being hampered by a transition from an existing web structure. So our checklist included:
Step 1 – A Future-proof Website
Building for where search is going rather than where it is today, we devised a scalable multi-location website with all these features:
Easy navigation: Visitors could find what they need following the "three clicks or less" rule
Brand consistency: On-point and on-brand structure and theme
Sensible organization: Content organized and categorized in logical groups
Location pages: For optimized local searches
Provider bios: For the individual brands
Blog: With thought-leadership content that attracts organic search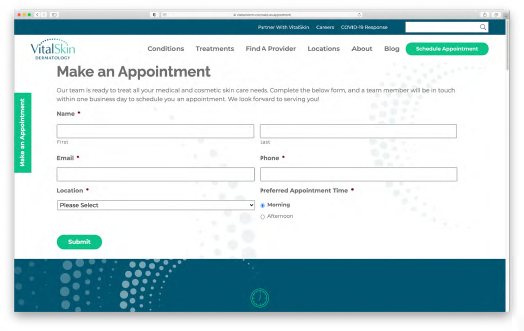 With this structure in place, we focused on improving the user experience with common-sense UX design, making it easy for leads to sign up for an appointment. We also included the latest in third-party scheduling tools to make it easy to book new patients and schedule consultations.
Step 2 – Search-dominating SEO
While the dermatology market is not as saturated as some markets we work in, it is still important to come out on top of competitors for existing demand. The three key points were again:
Well-structured technical SEO: Up to date with the latest practices that Google looks for in high-authority sites
A rocking blog: The content strategy extended to a monthly content calendar that covered all phases of potential patient's journey along the marketing funnel and established VitalSkin as an industry thought leader on skin conditions
Link-building: Crucial to getting a new online presence up to speed, we secured backlinks from service-specific directories dealing with dermatology, general health care directories, and health publications that carry dermatology content
While we usually tell clients not to expect "overnight results," we did show results relatively fast this time. This was in part thanks to building a solid foundation for growth, optimized for search from the beginning.

VitalSkin today is a thriving dermatology group that has expanded steadily with the growing boost of Cardinal's digital marketing methods. This project wasn't just "skin deep"!
Conclusions
The biggest takeaway from a collection of case studies like these is that there is no "one size fits all" digital marketing strategy. Each company is a unique challenge in not just its industry, but its position in online visibility and its local market. And each company is an individual story for our case study scrapbook!
Editor's Note: This article was originally published in May 2020. It's been updated to include new information and case studies.