When Cardinal Digital Marketing first started, we were strictly an SEO agency. Although we've diversified with time, we remain heavily invested in this aspect of digital marketing for our clients. Why? Because the first place people go to find a healthcare provider is usually their favorite search engine. Ranking at the top of search results is one of the most pivotal pieces to a healthcare provider's marketing and patient acquisition strategy. Local SEO is especially critical for healthcare providers as people prefer to see medical professionals located near where they live and work. Nearly all of our healthcare clients have some kind of physical location where they see patients.
When potential patients are searching for a healthcare provider, our goal is to make sure clients show up in the top positions on Google Maps and the organic search results page. Securing these positions means showing search engines that your facility is both located close to the user and the best patient choice over your competitors. And the payoff, both in terms of new patient acquisition and improved patient experience, can be tremendous.
Local SEO Best Practices for Your Healthcare Brick and Mortar
As you'll see, performing well in local SEO isn't an entirely distinct marketing strategy, but rather the blending of an optimized website with individual provider pages, compelling content, an up-to-date off-site digital presence, and high-quality backlinks. Staying committed to these pieces daily will help you consistently rank highly in search engines.
1. Show up in Google Maps with Accurate NAP Citations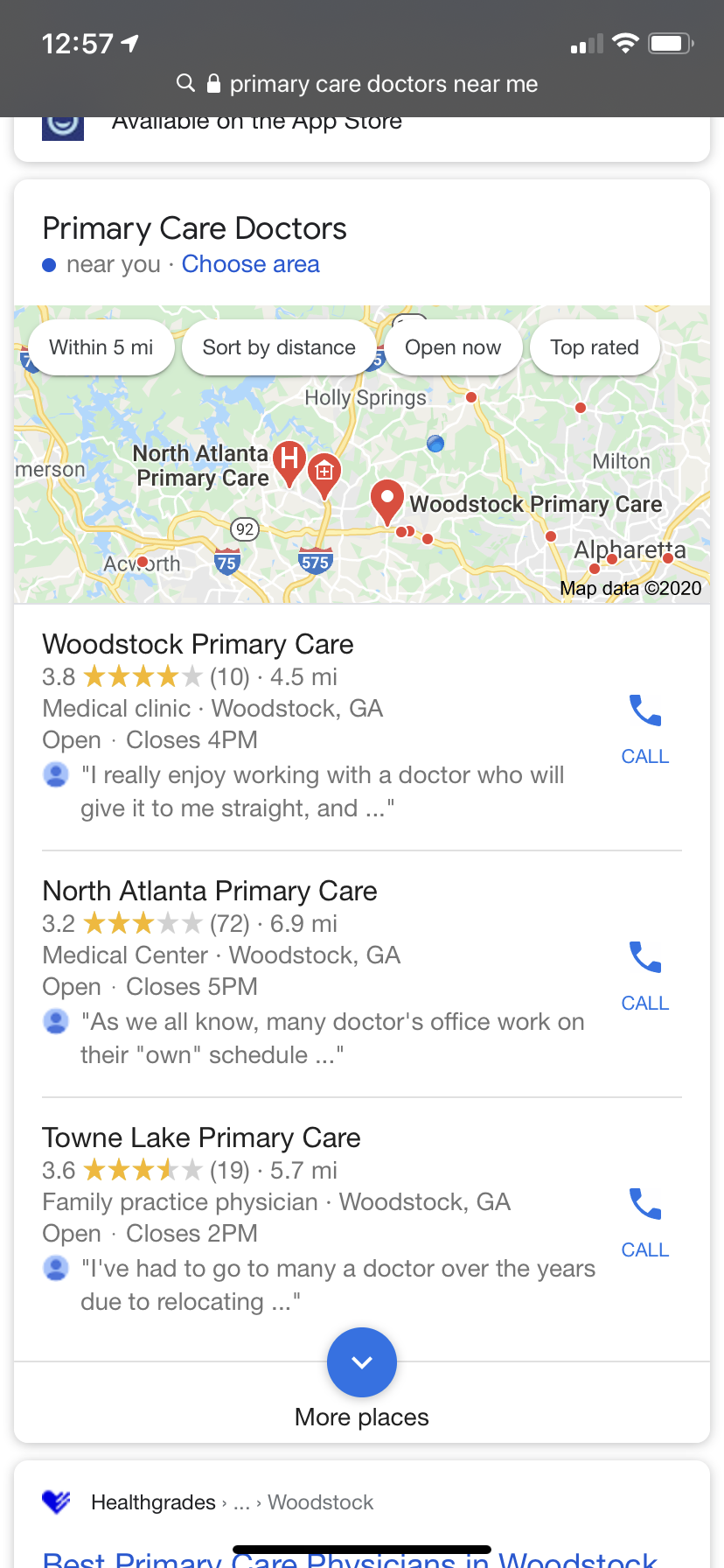 Ensuring that your healthcare provider location shows up as one of the top three positions in a search engine's "Near Me" map is one of the best ways to convert a searcher into a patient. In fact, mobile searches for "store open near me" grew by over 250% in the last two years, according to Google 2019 Research Review. These maps are especially significant on mobile devices to accommodate people searching for something while they're on the move. They have their own algorithm, separate from the organic search algorithm, that depends heavily on directory citations.
Secure your position in maps by having your Name, Address, Phone (NAP) information consistent across all reputable online directories like Google My Business, Yelp, Health Grades, ZocDoc, GradeMDs, and any other directories that are major players in your local geography or medical space.
If you have multiple provider locations manual updates are going to be difficult to manage, we recommend looking into a listing service like Yext or Vandasta, two of our favorite listing partners (there are hundreds). If your team has to take on the task of manually updating directory listings, you can do a bulk upload by putting all of your providers and locations into a spreadsheet.
Important Listing Services and Citations
Yelp
Health Grades
ZocDoc
GradeMDs
BetterDoctor
DocSpot
Cure.com
CareDash
Vitals
2. Optimize your Google My Business Listing
Google My Business (GMB) should be taken as seriously as you take your website and you should expect to commit a significant amount of time and effort into updating it consistently. Not only does GMB influence page rankings, but it's often the first thing potential patients see on search engines. Consider GMB your virtual front door to introduce patients to what they can expect to experience with your provider. From there, they can contact you directly, verify your location and hours, or visit your website.

To make the best impression possible—and capture all page ranking signals—make sure that you audit and optimize your GMB listing.
Optimization Checklist for GMB
Use a complete U.S. Postal Service-approved address
Verify your listing (this can be a lengthy process, so start soon)
Specify the area or region you serve
Check all relevant service categories
Write a compelling introduction
Add photographs of your practice, staff, and other interesting information
Create a virtual tour
Get patient reviews (and respond to them!)
Share timely and relevant posts
Monitor Q&As and provide answers
The key is to "bring your listing to life" with rich, valuable content that's informative to patients and gives Google lots to crawl and surface in local search. Here's a closer look at a few of our favorite GMB strategies:
Update Your GMB Listing Frequently
Successful digital marketing depends on robust and valuable content that is frequently updated and refreshed to be relevant to your users as well as to search engine algorithms. GMB is no different. Once you have your GMB listing optimized, continuously add fresh content to keep up with your competitors.
One way to share updates is through the GMB business post functionality. There are four different types of posts, each aligned with a specific type of message: What's New, Events, Offer, and Product Posts. Have there been updates to your services? New ways to contact you or get help? What about a recent event in the community that you sponsored? Posts are a great way to share this information with potential patients.
Add and Update Engaging Photographs
When selecting a medical provider, many people want to see what the facility looks like and who they'll be working with. GMB photographs show web users who you are and whether you're a good fit for their needs. As they say, a picture is worth a thousand words, and you can communicate a lot about your medical practice by posting photos to your GMB.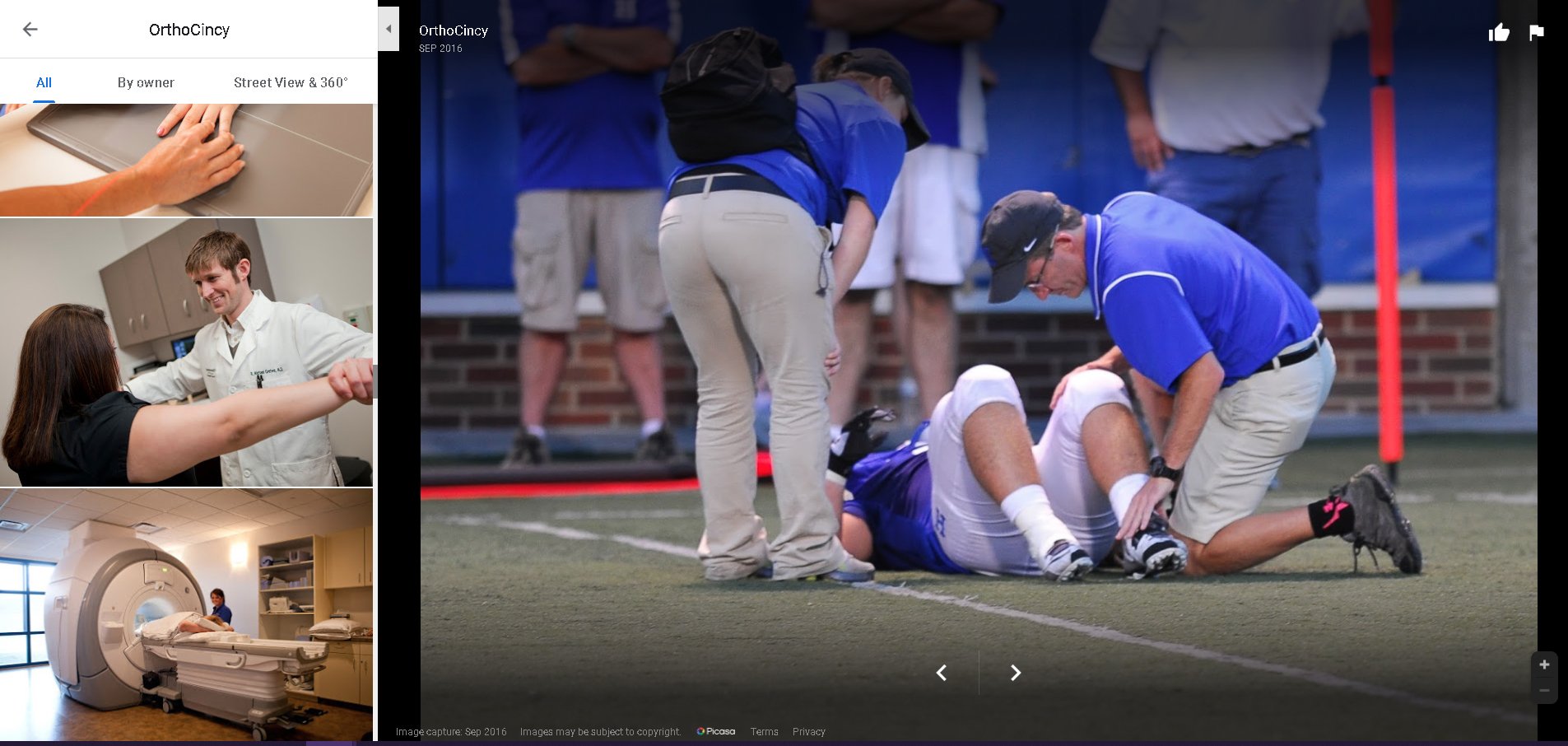 Feature events, behind the scenes, your awesome staff, or new equipment and inventory. You'll probably notice that Google doesn't prioritize using your photographs for thumbnails; they tend to give preference to photos from customers. To ensure that the photos you want are prioritized within your GMB listing, post the photos from another account or a friend's account.
Provide a Virtual Tour
Use 360° photos to give potential patients a tour of your practice and the space that they'll be visiting. If you're technologically savvy you can use the Tour Creator to create interactive panoramas from various angles and positions. You can also hire a consultant to do this for you through services like Upwork. Virtual tours are a great marketing tool; they help patients feel more at ease about what they can expect when they arrive.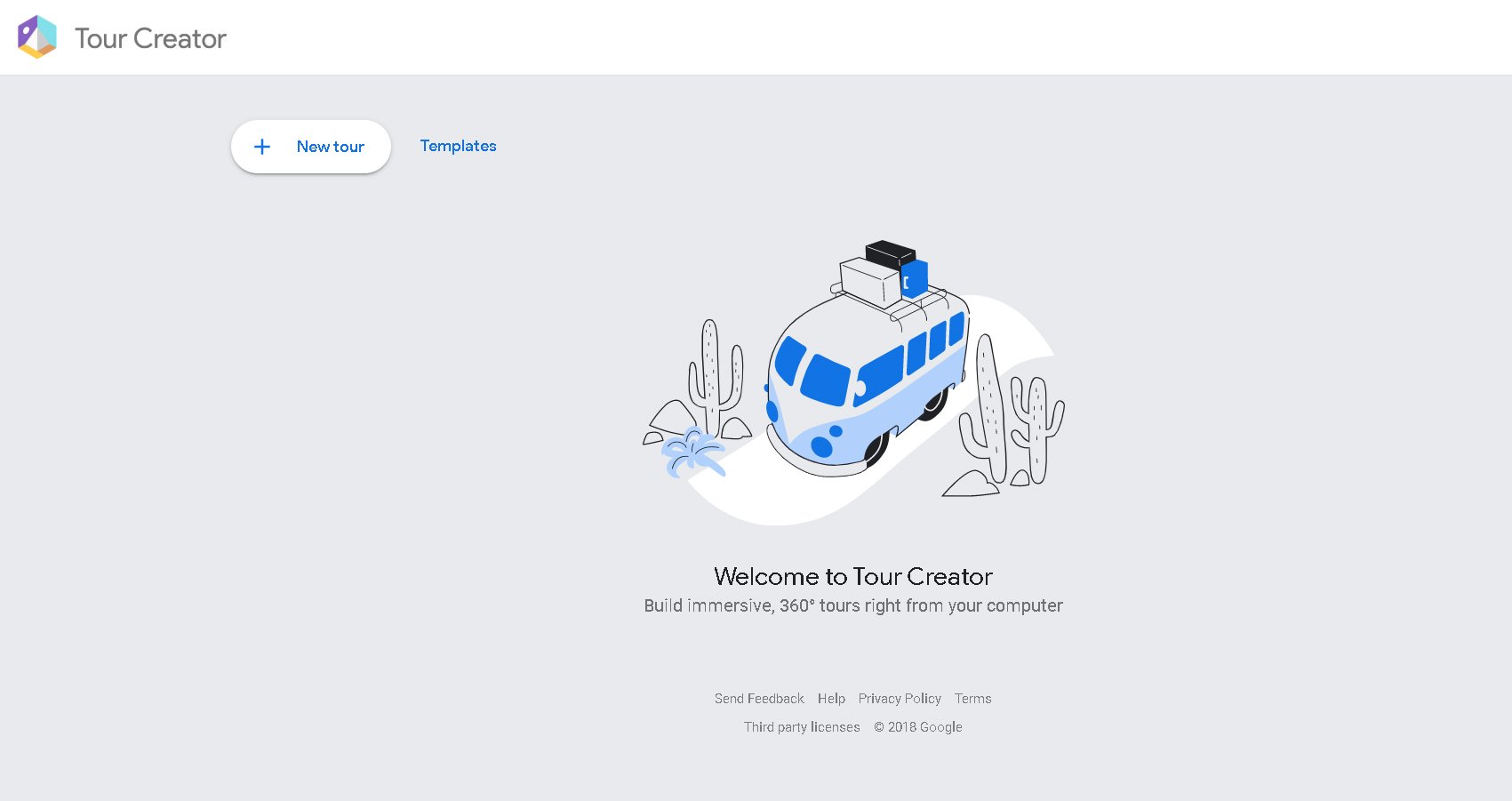 Answer Patient Questions
Just like your website's FAQ page, you can proactively answer questions on your GMB listing. This includes questions about your COVID-19 operational changes and telehealth options or questions about insurance. You can also link additional pages to your GMB listing (think individual provider locations) so users can read even more about you.
Build a Review Encouragement Program
Google uses reviews to determine search rankings and, fortunately for all of us, review encouragement software programs like BirdEye, Podium, and TrustPilot do it all for you—and quite effectively. Your all-in-one customer review software should connect directly into existing software programs like your CRM so that when a patient checks out, they receive a link to provide a review automatically.
Read our article "How to Optimize Your Google My Business Listing in 2020" to learn more tips that will help you create an engaging and effective GMB listing.

3. Create Optimized Pages for Each Provider Location
For organic searches or everything that shows up below the "near me" maps, hone in on the second pillar of local SEO: developing high-quality location content through your website and backlinks.
It is much easier to rank in the local SERPs and help patients find the provider nearest to them if you have comprehensive city-specific and region-specific landing pages. Location landing pages are unique destinations on your website dedicated to a single physical location (such as a city or state) with the location in the URL, metadata, and on-page content as well. These pages should not just be an address and a half-hearted paragraph that you never look at again. Be comprehensive and your search positions will thank you.
To optimize location pages, you have to treat these pages like unique landing pages that help patients accomplish what they're there to do: get healthcare in a specific location. Publish at least 500 words of content per page and incorporate local keywords, physician bios, and location-specific photos of the interior and exterior of the space. More importantly, integrate Google Maps with the "Get Directions" feature, utilize the click-to-call feature for mobile devices, and integrate appointment booking on your location pages. Everything should be clickable, easy to find, and specific to one location.
Create and Optimize Local Content
To stay at the top of Google, create and regularly update location-specific content that aligns with the user's intent. Think about what patients in these locations want and develop a content strategy that meets their needs. Use local keywords while providing informative details, offering a great user experience, and tailoring your language to specific locations and populations.
Types of Supporting Content to Create
FAQs answering location-specific questions
Local events section
Local press and news section
Local specials or offers
Blog articles with local staff recommendations, community involvement, etc.

4. Build Backlinks through Location Content
Google was founded on links and its PageRank uses algorithms that determine your page ranking based on the number and quality of reputable backlinks that your website has. To build links through location content, build local relationships with healthcare networks, professional and business networks, nonprofits and charities, publications, and media sources. Focus on creating high-quality, locally-focused content that people will naturally want to click back to because it creates value.
Backlink Opportunities in Your Local Community
Sponsor events for local organizations
Secure speaking events for medical professionals and staff
Nominate your provider for local awards
Partner with community programs and local nonprofits
Write for local publications
For many marketers, link building can seem time-consuming and challenging. Securing a backlink isn't something that happens overnight. It takes a solid strategy and perseverance. If you're not sure where to start, read our article "Easy Link Building Strategies for Healthcare Marketers."
5. Optimize Your Website
As we've seen, the depth and breadth of your website content, the keywords it contains, and the sources that are linking back to it are all incredibly important to your local SEO performance and how many patients are walking into your healthcare providers' doors. But none of that matters if your website loads slowly, displays disorganized information, or doesn't have intuitive navigation that allows users and search engines to nimbly navigate through your pages to find what they're looking for.
Optimizing your website is another non-negotiable when it comes to your digital presence, and as we look forward to 2021, we anticipate that Google will structure its ranking system to place even more emphasis on mobile-optimized sites, as well as three core website functions:
Loading
Interactivity
Visual stability
Build a Mobile-friendly Website

We don't mean that you need to create a separate mobile site that has to be maintained apart from your main website. Creating a separate mobile website will dilute your main website's rankings. You only need one website that is responsive to whatever device your users are accessing it from. If you're using WordPress, you know how easy life can be once you make the switch, and if you're not, we recommend you do so now. You'll save a lot of time in the long run if you convert over to a mobile-friendly content management system (CMS).
Mobile users naturally behave differently than desktop users, so you'll need to keep these in mind when designing and testing your mobile user experience (UX). Some necessities remain the same across devices and platforms:
Intuitive navigation
Clear calls-to-action
Accessible, clickable contact information
Increase Your Page Loading Speed
People's attention span is shortening by the second and a visitor will leave your website if it takes longer than three seconds for your landing page to load. Three seconds. If they stick around longer than three seconds, they're still likely to choose another healthcare provider as 45% of users decide not to make a purchase at a site with slow loading time, according to Unbounce. Your ideal maximum content paint, or the time it takes for a page's main content to load, should be 2.5 seconds or faster. Oh, and Google's algorithm factors page speed into their search rankings.
Four Ways to Optimize Your Page Speed
Resize your images with an optimization tool like Smush.it, Online Image Optimizer, JPEG & PNG Stripper, or SuperGIF.
Avoid self-hosted videos. They're too large, use a third-party video hosting service like YouTube or Vimeo.
Delete or deactivate unnecessary plugins that you don't use anymore.
Minify HTML, CSS, and Javascript by removing unnecessary characters from code to reduce page load time.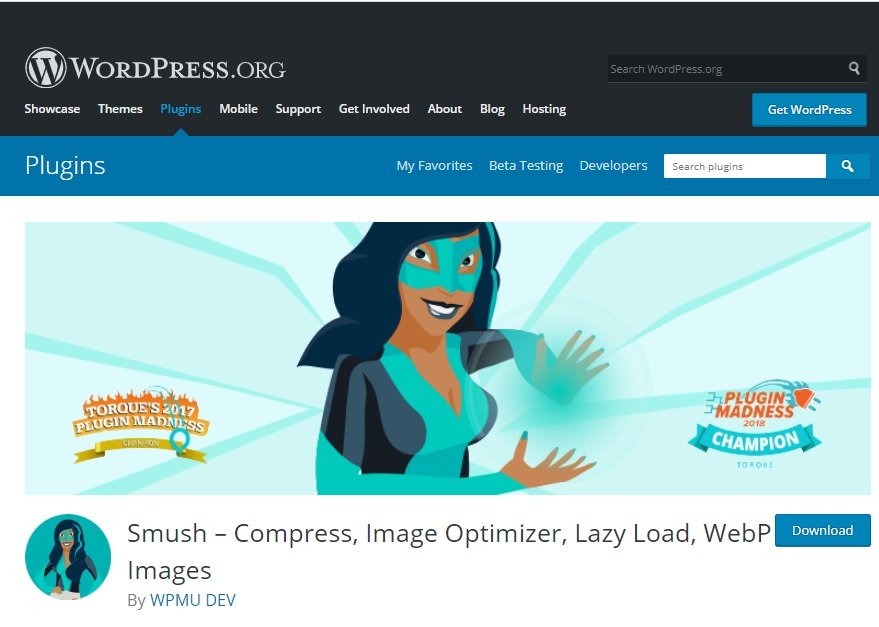 Key in Your Visuals and Interactivity
It's tempting to keep adding more banners and pop-ups or interactive elements to your web pages when you experience success with them, but it's a fine line to balance upsell, click-through, and conversion with distraction and on-site experience. Assuming your page is loading at 2.5 seconds or less, you have 100 seconds or less for your page to become interactive, a significantly longer time that gives the user a moment to establish where they are before introducing new elements.
With that in mind, you need to limit how much of your page's visual layout unexpectedly shifts to the user's eye and this is measured by the Cumulative Layout Shift (CLS). A CLS score of .1 or less means your page is visually stable.
Use Markup Schema for Crucial Information
Structured data or markup schema is code that you use to mark up your HTML that tells search engines what specific information on your website means and how to display it on search engine results pages. It's a programmatic way for search engines to filter results for words.
Markup schema lets you indicate to search engines which words are more important and should be displayed in SERP. Using markup schema for crucial information like NAP, hours, practice locations, and FAQs helps deliver the information that people actually need even if their query was slightly less targeted.
6. Employ On-Site (vs. Off-Site) Local SEO Tactics
The most comprehensive local SEO strategies include both on-site and off-site tactics, but you need to start first by optimizing your website and making sure you have all of the correct information alongside a plethora of content. If you are looking to increase your ranking and your website has been online for a while, there's a good chance that updating your website is going to help you immediately rank higher.
Local On-Site SEO Checklist
Optimize web pages
Use long-tail keywords (4+ words) and conversational phrases
Create location pages
Put the NAP for all locations on the contact page
Embed Google Maps and pinpoint your location
Optimize your footer with NAP info
Use markup schema
Ensure a seamless mobile user experience
Reduce website load time
Add a blog and update it frequently with local content
Add and update a press section
Add and update an event section
Local Off-Site SEO Checklist
Your off-site local SEO tactics include everything that needs to be created and maintained off your website. Everything that exists off of your website, however, needs to speak back to it through accurate operational and NAP information, social media and digital marketing campaigns that attract users to your landing pages, backlinks from high-quality sources to your content, etc.
Interact with and frequently update your GMB
Set up a Bing Places for Business and use consistent NAP
Create relevant social media accounts and use consistent NAP
Create citations on relevant business directories like Yelp, Healthgrades, Zocdoc, Vitals, RateMDs
List business on all mapping resources including Waze, Apple Maps, and MapQuest
Set up a patient review management program and actively monitor it
Develop link-building strategies and engage with your local community
Actively reach out to local press and share what your healthcare organization is doing
Some Commonly Asked Questions About Local SEO for Medical Practices
Should I create a location page for a shared office? Yes. The unfortunate truth is that Google Maps may not pick up your location in a shared office, but an organic search will. Creating unique location landing pages on your website with local content helps patients find the location nearest to them.
Should I use a local domain extension for a specific office? Yes. You want your domain to be extended to read: providergroup.com/location.
What links are most valuable for local SEO? High-quality links from reputable sources that also rank high on search engines. You also want a diversity of sources linking to you as search engines count subsequent links from the same source as less significant.
How long does it take to see results? You should see changes to your ranking within two weeks if everything is working correctly. The quickest way to get a search engine to index a page is to get a backlink to it. However, for highly competitive keywords, it can take much longer to increase your page rank. After you've optimized your website, you'll want to focus on link building to boost your ranking for competitive keywords.
What if I have two practices in the same city? How do I ensure they're not competing with each other? You can group the practices into one city location page on your website so they don't compete on ranking and so that a user can easily find all of your providers in one city office on a search.
Rank Higher with Local SEO Strategies
After reading all of the tactics we've outlined to improve your search rankings, you're probably asking yourself if it's possible or sustainable for your team to juggle all of them. If you're a single location with a highly organized team, the answer is likely yes. We still recommend hiring an SEO specialist to analyze how your site is performing at this time and how you can make the most difference.
If you have multiple locations, you'll probably find that you need to outsource some of these pieces whether that's hiring local writers to produce quality content for backlinks, or working with an SEO specialist on an on-going basis to keep up with your competitors.
In the meantime, there is plenty you can do now to start improving your local SEO and start seeing a difference in just a couple of weeks. We promise you that committing time and resources to your local SEO strategies will have a significant return on investment.
If you're looking for more information on local SEO best practices for healthcare organizations, you can also watch our on-demand webinar "Local SEO Strategies That Get You More Patients."