For any business owner who has a website, ranking on the first page of Google for certain keywords is everything. There are many strategies for ranking your website including search engine optimization. If you're unable to rank on the first page, you have probably also considered advertising via Google Ads.
Thus, I get so many questions from clients asking: Are Google Ads worth it?
Google is the most widely-used search engine in the world. Therefore, if you're looking to get into paid search, Google Ads is the most popular platform. In this article, we'll find out if Google Ads is worth investing your advertising bucks in.
What Is Google Ads and How Does it Work?
Google Ads, formerly Google Adwords, is an advertising platform that belongs under the marketing strategy called pay-per-click (PPC). Being the top search engine in the world, Google offers paid ads that will appear on the search engine results page (SERP). Below is an example of a Google SERP with Google Ads: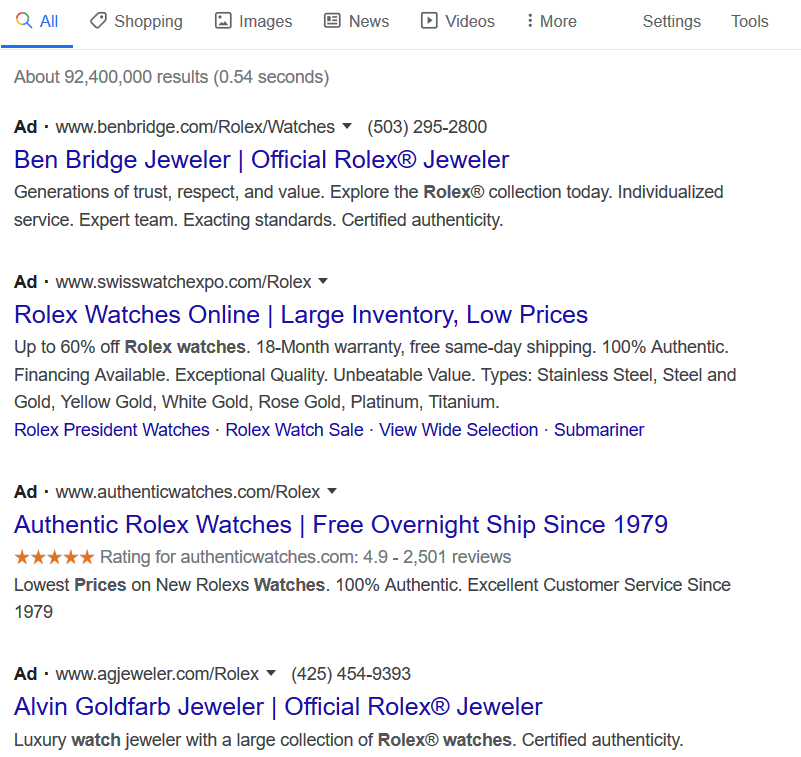 The ads that are paid for are indicated with either a "Sponsored" or "Ad" label. Just for the record, it's not only Google who offers this type of advertising. Bing also runs has its own online advertising network called the Bing Network.
So basically, Google Ads can appear in the following places:
Google's SERPs or on any sites or apps that are Google search related. This happens when you advertise on the "Google Search Network."
Apps and websites all over the web. Your ad will appear on these partner websites if you opted to advertise on the "Google Display Network."
If websites have opted into the Google AdSense Program, your ad may appear there as well.
What's the Difference Between Google Search Network or Google Display Network?
You have two main options when launching an ad campaign using Google Ads: Google Search Network or Google Display Network. Each network offers a variety of marketing options to fit your needs.
Google Search Network:
Between the two advertising options, the Search Network is the more popular option. In this channel, your ads will appear in Google Search results and other search-related websites using the right keywords. In addition to the search engine results page, your ads may also be displayed on other Google services such as Images, Maps, Shopping, and many others.
Google Display Network:
The Display Network, on the other hand, is a platform dedicated to non-text-based ads. Basically, your ads will appear on services like YouTube, Gmail, and millions of other Google partner sites. For example, if you see ads while browsing YouTube, that's the Display Network. If you see ads while checking your Gmail inbox, that's also through the Display Network.
Now that you've learned about Google's Network options, it's time to learn how your ads can show up on Google and how you can increase your ad rank.
How Do You Rank on Google Ads?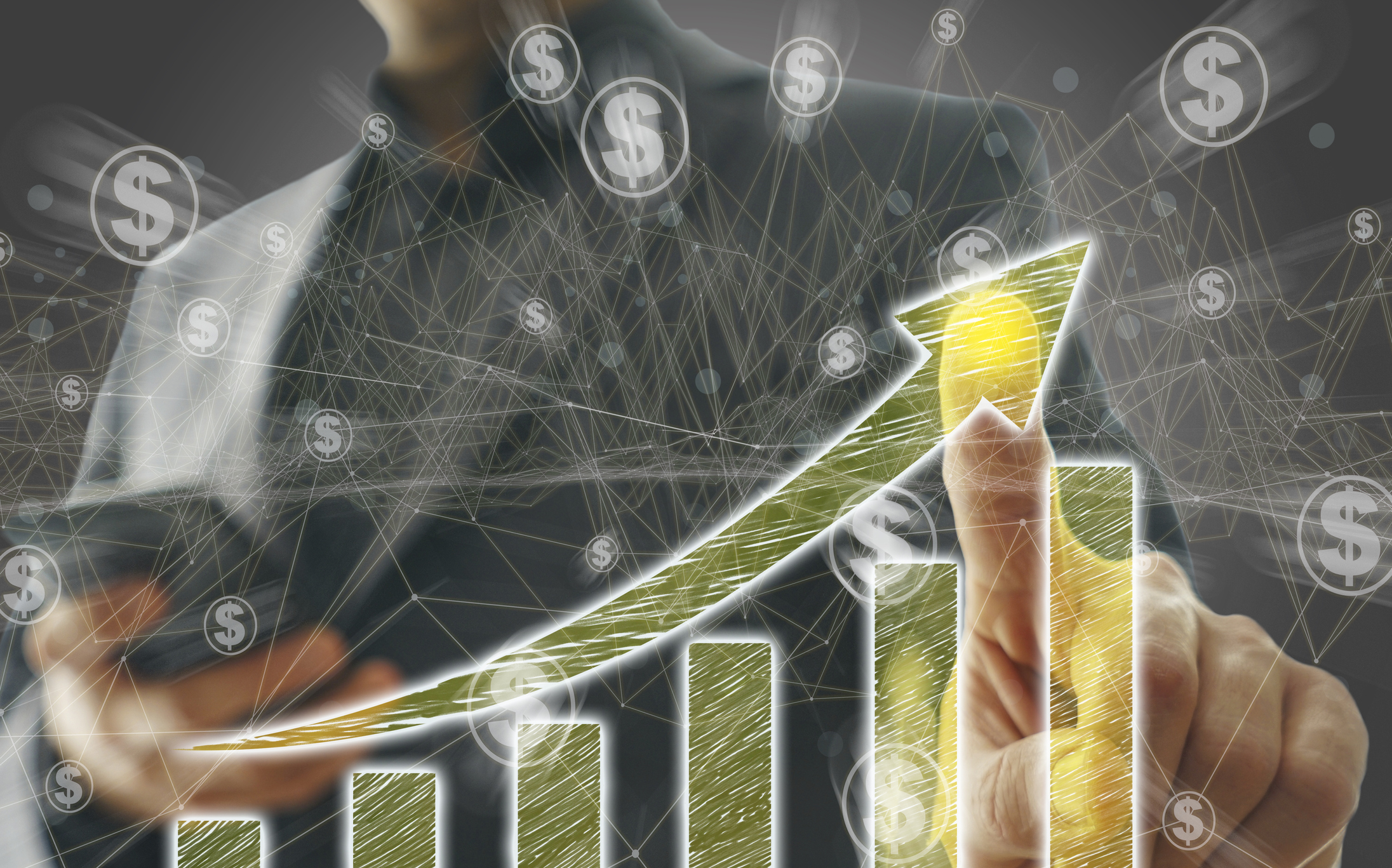 When searching Google, you'll see that the ads are ranked in order, very similar to what you see in organic search results. Obviously, the higher your position, the greater the amount of traffic that you'll receive, simply because your ad is immediately visible to users. You want your ad to be displayed at the top four positions rather than the bottom of the search results page.
How is the position of the ad determined? Google created a value called Ad Rank and it's a key element of successful Google Ad campaigns. Here are the factors that influence Ad Rank:
Bid Amount: The higher you bid, the higher your rankings. However, your bid amount is not the only factor that is considered.
Ad Quality Score: The quality of your ad (more on this below).
Search Context: Is your ad the best logical choice for display based on factors like device, location, time, etc.?
Ad Extension Impact: Do you use ad extensions for your ads? In this case, the more you use will increase your Ad Rank.
Google is a very competitive but fair advertising platform. Again, it's not all about the bids. Indeed, higher bids will help you rank higher but if you want the first or second position, optimizing your Google Ad campaign to these factors is a must.
What is Google Ad Quality Score?
Open your Google Ads account, hover over the quality score metric, you should your Ad Quality Score. The quality score is ranked from 1 to 10 (10 being the best) and has individual ratings for each ad or keyword. Basically, it's a metric to tell you how well your ads are performing.
Three factors that influence your quality score:
Expected Click-through-rate: This factor depends on your space's average clickthrough rate (CTR). If you have a higher than average CTR, your Ad Quality score should be higher as well.
Ad Relevance: This points to the quality of your landing page, the relevance of the ad text, and the relevance of the keyword to its ad group. It helps if your ads are specific and highly-targeted.
Landing Page Experience: You need to have a landing page that connects directly with your ad groups. The goal is to provide a cohesive keyword to conversion experience for users that clicked the ads.
The Quality Score is an important factor that greatly influences your Ad Rank. Again, you can't just bid high on keywords and call it a day. A good Quality Score is a must if you want to succeed with your campaign. It's a good thing that Quality Scores are straightforward and simple metrics telling you if you're doing it right or otherwise. When you have a good Quality Score, your cost-per-click (CPC) and acquisition costs will be lower.
So, Are Google Ads Worth It?
Sure, you can increase brand awareness and grow your reach for "free."
For instance, you can use social media to build an audience and connect with influencers, without spending a dime. You can also create high-quality content that drives organic traffic to your website, all without a huge advertising budget. Or you can make YouTube videos and hope to build a following, again, without spending a single advertising dollar.
However, none of these marketing strategies are really free. A substantial amount of time—and resources—are needed to craft effective social media and content marketing strategies.
However, if you're really serious about putting your brand out there, you have to get in with the pay to play landscape of online advertising. Each strategy has its share of benefits and risks – Google Ads is no different. Although Google is loaded with risks, I believe that it's worth it.
Below are a few benefits that make Google Ads worth it.
Top Benefits of Using Google Ads to Advertise Your Business
1. Google is the #1 Search Network
It's no exaggeration when I say that Google dominates just about every aspect of the Internet. I'm sure you've heard people say "just Google it" to instruct someone to look up something online. If you're going the route of paid search, it'll be foolish not to sign up with Google Ads.
Don't believe me? Here are some key statistics to help convince you:
In 2019, Google dominated the search engine space with 91.43% market share. Its competitors Baidu and Bing are second and third respectively but their market shares are just puny when compared with Google. At the end of the day, Google directs the majority of website traffic and is the definitive yardstick for search algorithms.
In a 2019 survey by Search Engine Land, 63% of the respondents said that they have clicked on a Google Ad after performing a search.
In 2018, Google's networks and web tools have helped the United States generate $335 billion that benefit millions of businesses and website publishers.
In the mobile space, Google also dominates by driving 96% of mobile search traffic.
According to Net MarketShare, Google commands 72% of the search engine market in terms of worldwide users.
40% of all clicks on Google's SERPs are coming from top-position Google Ads.
About 52% of online shoppers prefer to click on paid advertisements found at the top of Google Search results.
Online users make more than 160 billion searches monthly on just Google alone.
As you can see, Google dominates the search engine space and just blows the competition out of the water. And when it comes to advertising, you need the platform with the most reach – including the most specific and niche audiences.
In addition, Google Ads is also great because it packs a high average ROI. According to the Economic Impact Report by Google, advertisers saw a $2 return for every $1 spent. That's basically doubling your investment.
2. Google Ads Offer Diverse Advertising Options

Google Ads is not a one-size-fits-all advertising platform. What makes it such an attractive advertising channel is the diversity of options, making it possible for virtually anyone to find success within the platform.
Do you want to control your monthly budget? Sure!
Want to stick to text-based ads? Of course!
Do you want the ability to adjust your ad spend at any time? No Problem!
Google Ads is very customizable in its features and options. This ensures that you can run a campaign that best fits your needs. This versatility is important because, after all, every customer is different. Depending on your product or service, your target audience may consist of varying demographics, from young millennials to joyful elderly citizens.
Google Ads provides advertisers with multiple ad format options which include display, search, app, and video. This goes back to what we discussed earlier about the Google Search Network and Google Display Network. Basically, your options are almost limitless. You can run your campaigns in platforms such as:
YouTube
Gmail
Google Search Results
Google Maps
Mobile application downloads
Phone calls
Google partner websites
…and many others.
3. Google Ads Provide the Fastest Results
Advertising in social media is free but you start with nothing. No followers, no likes, no retweets, no shares. You'll need to build up your social media following first before you can experience any tangible results. Plus, you need to be consistently active and engaging your followers for the best results. Unless you already have a massive following or a high-ranking website, building up your social media presence can take months if not years.
On a similar note, SEO isn't an overnight solution either. SEO is a marketing strategy that takes months before getting results. You have to create quality content, find the right keywords, and optimize your website. Moreover, you'll be competing with hundreds or thousands of websites for the same keyword. Even if your website has superior SEO optimization, it's often 6 months before you can see results.
On the other hand, there's PPC marketing using Google Ads.
In a matter of minutes, you can launch your Google Ads campaign, appear in customer's search results, and start generating sales. How is this possible? This is because of intent.
What Exactly is Intent?
If a user searches for the keyword "best waterproof iPhone case," there's a good chance that he's not yet ready to purchase, right? That's an example of a low-intent keyword and it indicates that the user wants to compare products first before purchasing.
In comparison, a user searching with the keywords "compare waterproof otterbox iphone case" is closer to making a decision on a specific product—this is called a high-intent keyword. Essentially, high-intent keywords are used by users who know what they want. According to the statistics, high-intent keywords are not driven by organic search but instead by ad clicks. So, in this context, focusing your ad campaigns on near-purchase or high-intent keywords will allow you to target the consumers who are more likely ready to purchase.
Google Ads work because you are targeting customers who are already engaged and actively searching for the product or service you provide. Using relevant keywords and optimized strategies, you can get in front of potential customers who are searching for your product or service.
All you need is a Google Ad and a top-notch landing page, and you're good to go. It's considerably less work than building social media following or optimizing an SEO strategy.
How Expensive are Google Ads?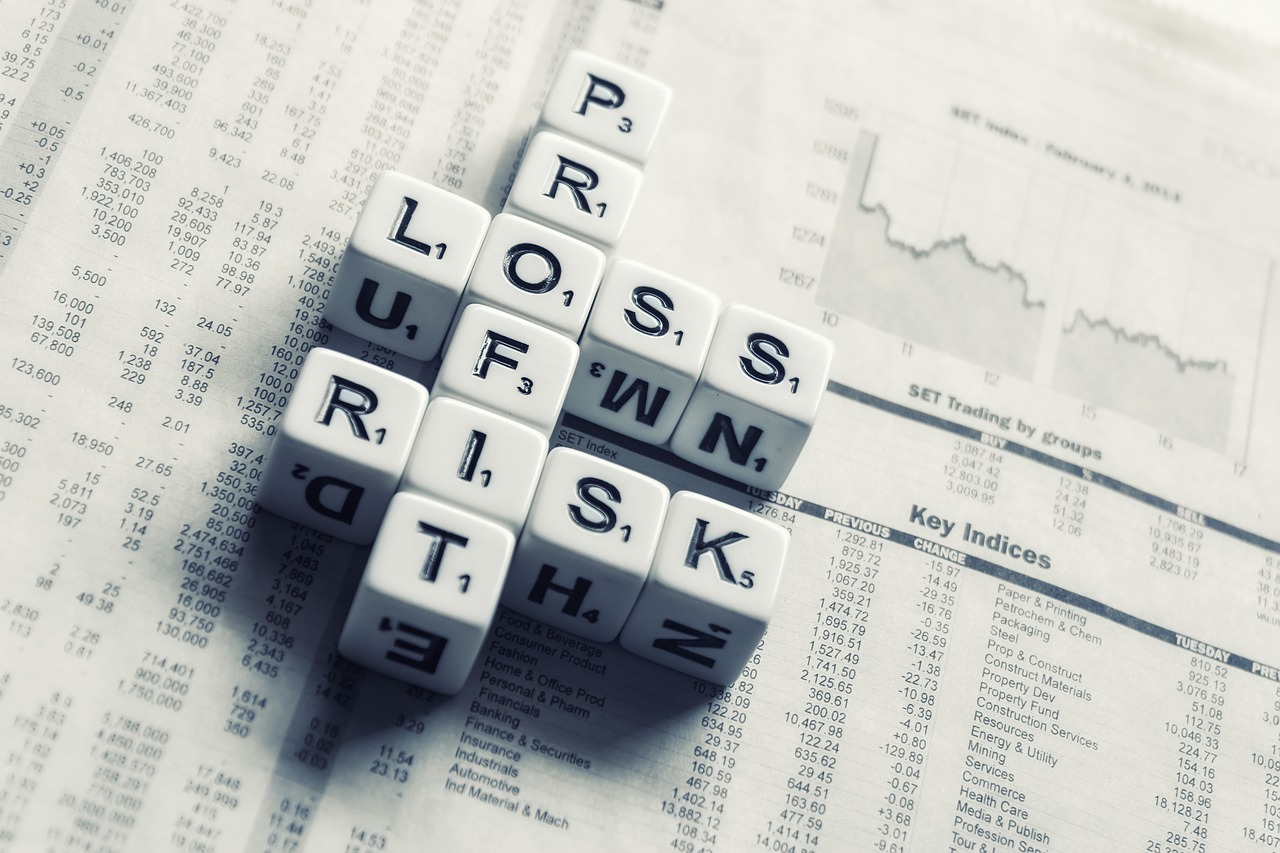 Is it expensive to run a Google Ads campaign?
This is another very common question that clients ask me about paid search strategies. To which I answer, "how much are you willing to spend?" The beauty of Google Ads is that you don't have to spend more than you need. Your advertising budget comes down to how much you're willing to spend on the platform. Every business's needs are different, so don't ask your professional PPC management team to set an arbitrary budget for you.
However, it's worth knowing how your advertising bucks get spent. Contrary to popular belief, your monthly PPC budget won't actually last for a month. Instead, it's not uncommon for monthly budgets to get used up after only a week. Because of this, many advertisers falsely believe that PPC advertising is expensive.
One of the best things about Google Ads is that you only pay whenever a visitor performs an action. This includes clicking your ad, visiting your landing page, downloading an app, subscribing to your newsletter, and many others. It doesn't matter how many times your ad was displayed and viewed by users, you are only charged after actual clicks and visits.
Monitor Your Growth and Success
So, are Google Ads worth it? Fortunately, you can easily answer this question because Google Ads provides quick and almost instantaneous results. Their dashboards and analytical tools allow you to keep a close eye on campaigns and track your results over time.
First, you'll need to set up your account. Then, you enter the keywords you want to bid on, set your daily budget, and write the ad content – that's pretty much it. Just like that, your Google Ads campaign will be launched. With little to no effort, you can set up and launch the campaign on the same day. This ease of access makes Google Ads worthy of your time and money.
Plus, Google provides many tools to help you measure, monitor, and analyze your campaign's performance. Whenever your ad is clicked or someone purchased a product through the ad, you'll know about it. With the tools provided, you'll know exactly how well your campaign is doing. This allows you to perform tweaks like adjusting your bids, re-writing your ad content, or backing out of the campaign altogether.
Google Ads Are Worth Your Time and Money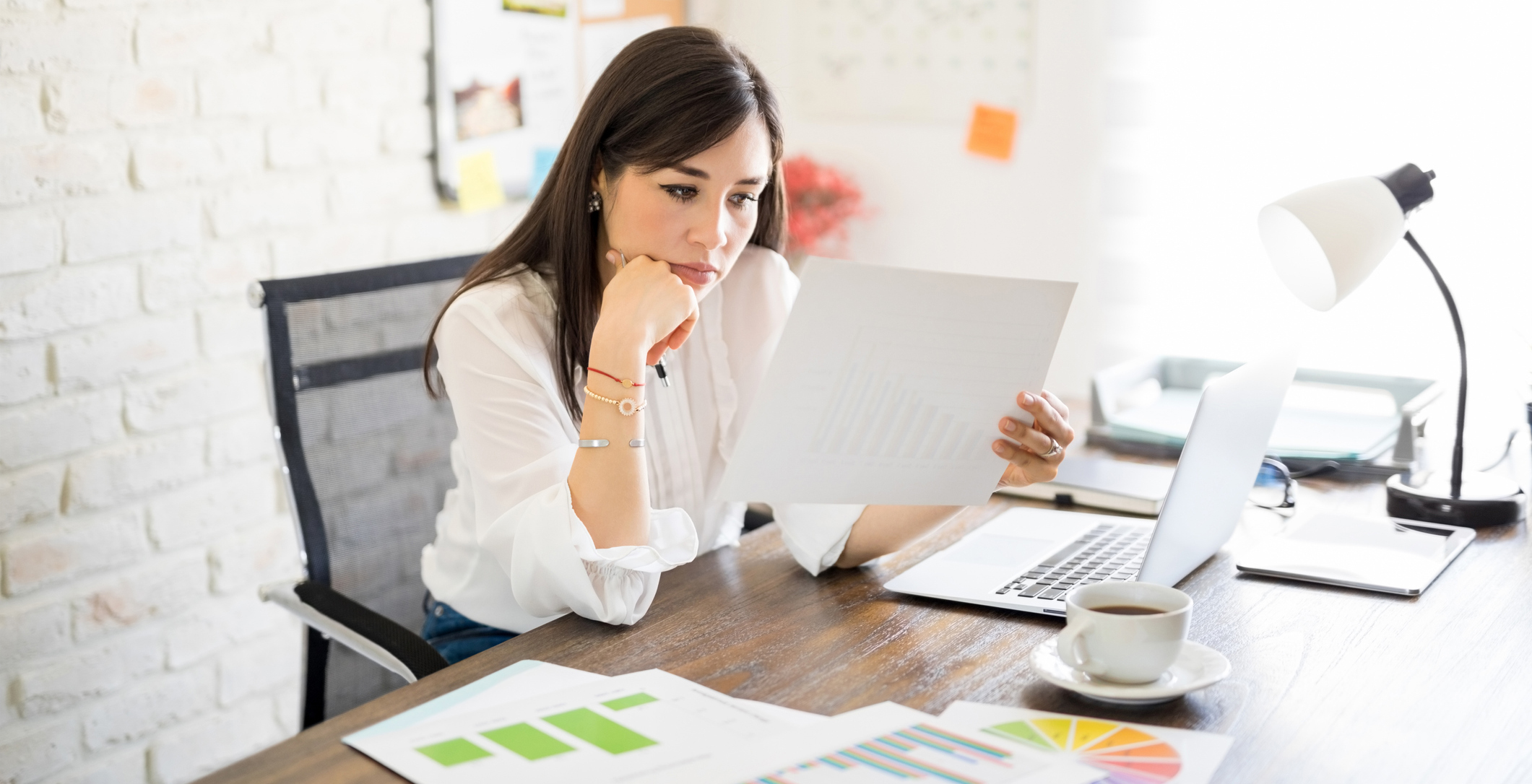 Many small to medium business owners are turned off by Google Ads because they deem it "too expensive." Sure, it has its fair share of risks and the monetary investment can be significant. On average, businesses spend a monthly budget of $9,000 to $10,000. In addition, the average cost of each Google Ads click is $1-$2.
Now, I'm not saying that you should have that sort of budget. However, I highly recommend that businesses in the e-commerce field invest at least $1,000 to expect tangible results. The idea is to allocate a budget that will get you at least 2,000 clicks. This gives you enough information to determine if it's worth pursuing the campaign.
With this, you only got a few hundred bucks to lose even if the campaign fails. However, if your campaign succeeds, you've got everything to gain. I'd say it's more than worth it even if you're just planning to test the waters.
If you decide that you want a professional team to manage your paid ads, check out our PPC management services page and speak to one of our experts today.