There's marketing, and then there's marketing operations. While most dental support organizations (DSOs) invest in the former—ad campaigns, for example, or search engine optimization—too few invest in marketing ops. As a result, they lack the proper team structure based on their current size and future goals.
To grow fast and efficiently, DSOs need foundational marketing ops. "Operational and marketing connectivity is really important for rapidly growing DSOs," says Dustin Netral, President and CEO of Vista Verde Dental Partners. "Not everyone will agree, but a great marketing plan cannot overcome poor operational execution."
This is exactly right. In this blog post, we'll show you exactly why and how marketing ops help DSOs scale.
What is Marketing Operations?
Your DSO's marketing ops comprise the people, processes, and technology that make five core marketing activities possible:
Budget planning and management
Campaign planning and execution
Content creation and distribution
Brand management and localization
Performance measurement and optimization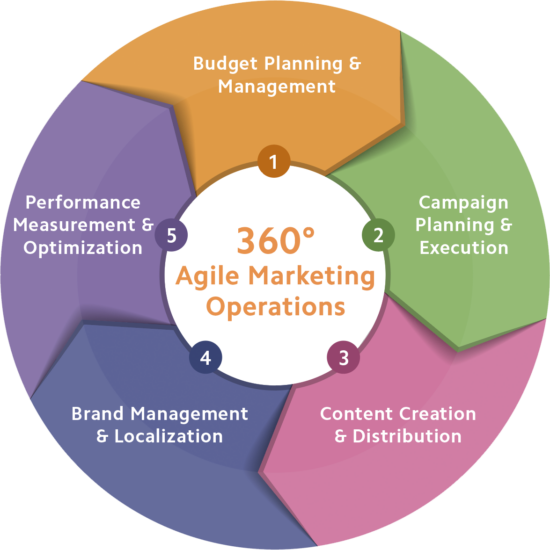 The Value of Strong Marketing Ops for DSOs
In order to grow, DSOs need to acquire new brands and locations at a rapid pace. To support them, you need to efficiently launch marketing across multiple locations, regions, and/or brands. And you need the people and processes in place to make all of it happen.
Marketing ops will help you do that in three distinct ways:
1. Improve Marketing Efficiency and ROI
Redundant processes, inflated ad spend—marketing inefficiencies like these can turn growth objectives into expensive quagmires. Tech debt is a common symptom in which companies invest in many shiny new solutions that don't quite integrate or fail to deliver results. What the right marketing ops foundation, DSOs can avoid these outcomes by streamlining systems and processes by getting marketing ops right.
One way is to audit marketing tech (as opposed to marketing activities). Prioritize the technology in your marketing stack based on ROI. Maybe that fancy chatbot tool is bringing in poor-quality leads that don't convert to booked patients. In some cases, we've found cost savings by restructuring how certain solutions are licensed.
In addition, think about adding marketing tech in support of marketing activities. Look for new tools that enable the rest of the marketing team to work more effectively. Content management systems, for example. Project management software or a collaboration suite. However, beware of huge upfront tech investments that end up costing you if a) they don't integrate well or b) people don't use them.
Case Study: DentalWorks

The team at DentalWorks took an ROI-focused approach to their PPC marketing, including close scrutiny of their team structure and tech stack. This effort led to a 40% increase in conversions.
See how DentalWorks did it.
2. Gain Better Business Insights
Consider the volume of interactions across each patient journey. These create a tremendous amount of data. Savvy, growth-oriented DSOs get the most out of their database. They extract valuable insights that identify new revenue opportunities, improve patient experiences, and increase efficiency gains (fewer no-shows, for example).
In How to Build Data-Driven Marketing for Your DSO, we outline the four building blocks of data-driven marketing:
The right mix of key performance indicators (KPIs)
Centralization of marketing ops/data ops
Integrated tech and data ops
A well-rounded analytics team
The data and analytics side of marketing is a cornerstone of marketing ops. And the better you can integrate your data and analytics across locations and brands, the better your business insights will be. These insights also help you improve efficiency. For example, you can pivot and cut what's not working when you have better integration and insight across your marketing ecosystem. And you can do so in very targeted, location-specific ways.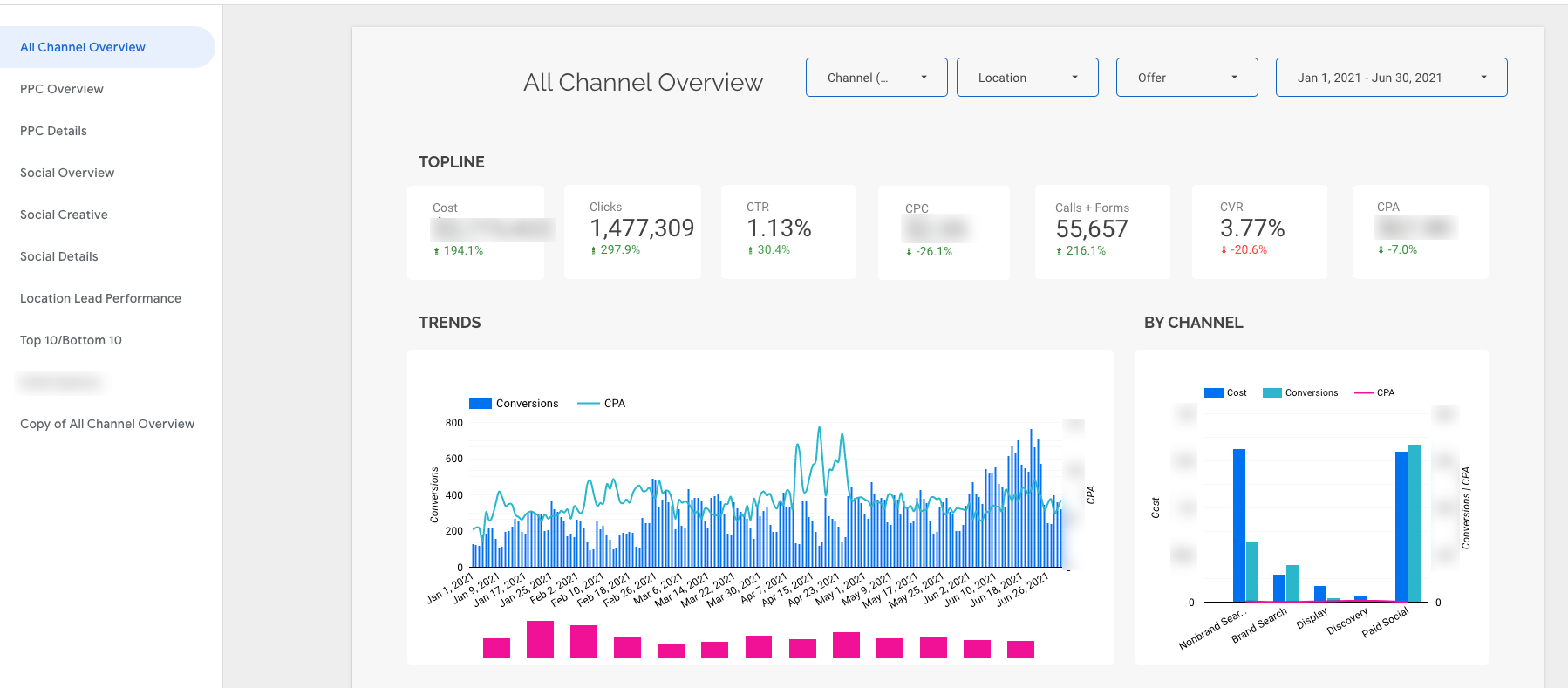 For more, check out DSO Marketing: Reporting Results Across Multiple Brands & Locations.
3. Operate at Necessary Speed
For DSOs in acquisition mode, agility is a must. How quickly can you absorb new brands into your broader marketing umbrella? What's your repeatable process for launching de novo acquisitions?
In both cases, you'll need a way to integrate new locations and brands into your website, Google Ads framework, and marketing systems (call tracking, customer relationship management, electronic health records, marketing analytics, and so on).
To sustain growth and meet performance objectives, DSOs can't afford to stall while launching new locations and/or brands. The ability to rapidly bring acquisition on board and begin accepting new patients is a cornerstone of DSO marketing ops.
How to Structure Your Marketing Ops Team
Processes only go so far without the right people behind them. That's why it's so important to build your DSO marketing ops team for scale. To get there, it helps to consider the size of your DSO now versus where you plan to be in the future. What will you need at each phase of growth?
For example, we see some smaller DSOs with just one member on the marketing ops team. Usually, this is a Marketing Operations Manager responsible for everything from planning and executing campaigns to handling tech infrastructure and analytics.
As DSOs grow, they tend to add specialists in project management and technology, which quickly become too much to manage for a single ops manager. A mid-sized team might add specialists in data and analytics, website management, and marketing technology.
On the larger side of the scale (dozens or even hundreds of locations), DSOs will bring a much more layered and specialized headcount in-house. According to smartsheet, this will likely include specialists in the following areas:
Budgeting and planning
Strategic planning
Brand and compliance
Field marketing
Brand strategy
Marketing technology and platforms
Content creation process
Website platform manager
Email marketing and automation
Finally, Don't Forget Your Audience
In our discussion of scalable marketing processes, technology, and specialists, it's easy to overlook the most important aspect: people. More specifically, the people you're trying to reach, engage, and turn into new (and returning!) patients.
People, especially healthcare consumers, seek dental care in a variety of ways. Their habits and preferences are ever-evolving, which makes it difficult to account for the many different journeys people take to the dentist's chair. You need to build an agile, tech-savvy marketing ops team that can respond to the changing needs of consumers.
This foundational approach to marketing ops will ensure your brand will grow alongside consumer demand.