Private equity is often synonymous with huge leveraged buyouts. In more notable instances, we see private equity firms come in and acquire the behemoths of old before completely turning things around. The $6.9 billion buyout of Staples comes to mind. Petco has been bought out twice since 2000.
This year, Petco will clear more than $3.5 billion in revenue.
Turning those investments into big profits doesn't happen on its own. After all, there are many ways to create value in a portfolio company, from workforce improvements and cost-reduction measures to all manner of financial restructuring.
Adam Blumenthal, writing for Yale Insights, sums it up nicely:
"We think that value creation has to do with managing people better, in having a better strategy, in getting and delivering a service at a higher quality for lower costs. Those things deliver better outcomes to people with less resources and less effort. That's at the heart of value."
Though Blumenthal doesn't mention marketing strategy explicitly, marketing can support all of the outcomes he mentions. Yet, these days private equity firms tend to invest in shorter-term, "hyper" marketing approaches to create value.
Is this kind of so-called "short-termism" sustainable? And are there specific marketing strategies better suited for private equity firms focused on longer-term value creation?
What is Short-Termism?

The CFA Institute defines short-termism as "an excessive focus on short-term results at the expense of long-term interests. Short-term performance pressures on investors can result in an excessive focus on their parts on quarterly earnings, with less attention paid to strategy, fundamentals, and long-term value creation."

Some of the criticisms of short-termism are embedded in this very definition. Without attention to longer-term strategies, fundamental business practices, and long-term value creation, private equity firms in particular risk mortgaging the future of a portfolio company in the name of immediate gains.
Is Short-termism On the Rise? Many Experts Think So
These days, short-term value creation goals seem to be the target, with many companies opting to spend on short-term levers while holding back on future investments. "Relentless scrutiny from Wall Street, quarterly reporting requirements and the linkage of corporate incentives with short-term performance goals all discourage a long-term perspective on value creation," reads the Global Private Equity Report 2019 from Bain & Company.
However, criticism of short-termism is growing.
Back in 2018, Warren Buffet and Jamie Dimon opined that short-termism was ultimately hurting the U.S. economy—that companies are caving to the pressure and focusing only on the immediate bottom line. As for healthcare, we've seen some companies crash following the initial investment because the firms just pumped up debt then left the company to deal with the long-term consequences.
I wouldn't say that's the universal approach, but it can be a bad look for future portfolio partners to consider (depending on the circumstances). Perhaps it's time to find more balance between short-term value and long-term value creation?
Some Near-Term Marketing Strategies Absolutely Have Merit
After all, there is room for some short-term marketing tactics. For instance, you can use paid media channels (Google Delivery Network, Google Ads, etc.) to capture high-intent, unaware demand to great effect. This strategy is great for creating new upfront value in a hurry that you can build on over time. Paid media can be especially useful for new markets, de novos, new product launches, and so on.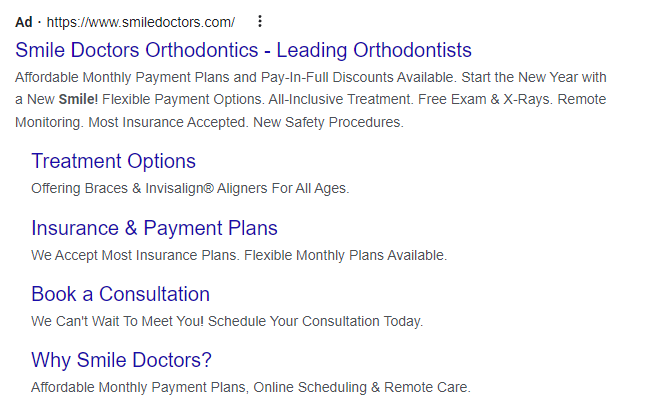 Conversion rate optimization (CRO) ought to be an early focus, as well. As a short-term strategy, CRO is a way to create efficiencies by reducing friction and optimizing your lead generation funnel as it is. This might include:
Testing copywriting, landing pages, and ad creative
User experience optimizations for key parts of the funnel (form fills, for example)
Site structure, navigation, and page speed optimizations
Still, Value Creation Demands a Longer-Term Marketing Approach
Here are the experts at McKinsey on finding that balance:
"For today's value-minded executives, creating value cannot be limited to simply maximizing today's share price. Rather, the evidence points to a better objective: maximizing a company's value to its shareholders, now and in the future."
One might argue that, in the end, if a company is in a more stable financial position upon exit, it's better for everyone. LifeStance, for example, was private-equity-backed for nearly five years before their IPO in the summer of 2021. Since their IPO, LifeStance is scaling aggressively.
Indeed, some firms are holding on to companies longer, and long-term duration funds are gaining popularity, though they're still not common. These funds are appealing for larger investors as they provide consistent returns and reduce reinvestment risks, according to Mounir Guen, CEO of private equity advisory firm MVision.
Most portfolio companies could benefit from a marketing strategy that provides sustainable value that grows steadily over time. Think paid media that deliver initial results while laying the groundwork for a more scalable strategy. Think about longer-term metrics, such as customer lifetime value (CLV).
2 Key Marketing Strategies for Long-Term Value Creation
As a general principle, look at opportunities to gradually build value during the investment period and beyond. The following strategies are great leading up to going public. They're great for setting up the exit strategy, too.
Strategy 1: SEO for Long-Term Demand Generation
I'll tell you what I say to every client who'll listen: search engine optimization takes time to deliver bottom-line value. Take any of your portfolio companies, start digging into potential target keywords, and you'll likely find the market saturated, the competition to rank quite steep.
So we put the building blocks and SEO best practices in place, then chip away consistently over time. We build out a consistent cadence of high-quality, keyword-rich content. We promote that content, including strategic high-value link-building campaigns.
It doesn't happen overnight—in fact, it might take more than six months—but once your SEO strategies gain traction, it's far easier to keep your rankings, enjoy the market position, and generate a steady organic lead pipeline.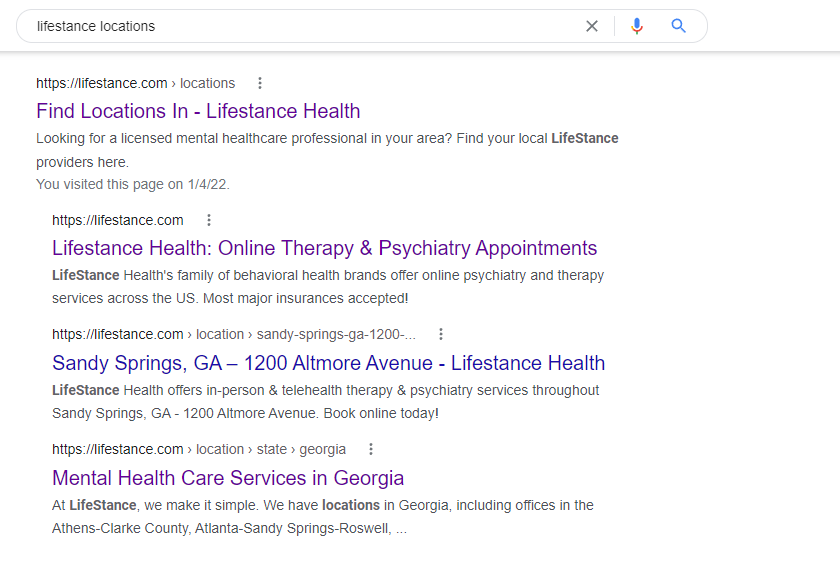 SEO Best Practices in Support of Long-Term Value Creation:
Put your site through a technical and on-page SEO audit (page speed, mobile responsiveness, dynamic schema markup, and so on)
Develop a localized SEO strategy (localized target keywords, Google My Business listing, etc.)
Regularly publish content aligned with your keyword strategy
Manage your digital reputation
Consistently add high-quality backlinks to your link portfolio
Monitor competitor rankings and continually optimize
Adapt to new search algorithm requirements
Strategy 2: Brand Building
As with SEO, brand reputation is a long-term value play—especially for companies with little or no existing brand recognition. Building a brand will require consistent attention to the core parts of your company's brand, including:
Competitive research and positioning
Messaging strategy
Social media presence
Visual identity
Trust-building content, like testimonials and case studies
Public relations and community visibility
Print, broadcast, and digital media strategy
Digital reputation management
The list goes on. You might consider hiring a third-party agency to help develop a brand strategy; however, some portfolio companies have the expertise to conduct this important step in-house.
Either way, branding matters deeply. In the healthcare space, specifically, the rise of consumerism has made brand strength more important than ever. With so much choice at hand, patients don't need to endure off-putting or negative patient experiences. They can easily find somewhere else to go for care.
In the long-term, sustaining a strong reputation builds higher value across the board—for patients, shareholders, and stakeholders.
I always think about how my friends and family talk about their experiences with healthcare brands here in Atlanta. Typically, everyone has had experience with at least one or two of the major medical groups. So what do we do? We compare experiences, insurance headaches, and general brand impressions.
Bill says "no, no, avoid that provider at all costs—their customer support system is terrible." While Ann might say "this provider has a terrific mobile app that I use to schedule appointments." Based on these kinds of brand conversations, I've made subsequent healthcare decisions about which group to patronize. I know for a fact that I'm not alone.
To Close, Short-Termism Is Tempting, but Sustained Value is More Rewarding
As long as private equity firms continue to find financial success using short-term value creation strategies, short-termism will remain. What we've argued here, in agreement with the likes of Buffet and other industry experts, is that sustained value creation is in many ways better for the long run. Better for the portfolio companies and their employees, partners, customers, and investors.
Whereas paid media and CRO can be deployed to great short-term effect, they can also be part of longer-term marketing strategies. For long-term value creation, we recommend a sustained investment in SEO and brand building.
In the end, it comes down to how important consistent returns, long-term value, and lower risk are to your firm. Assuming they mean something, the two aforementioned marketing strategies will come in handy.