Given record-high levels of dry powder, the private equity industry continues to grow, and competition between firms is increasing. The fragmented nature of the healthcare industry has made it a prime target for consolidation and investments. However, not all healthcare providers or groups are eager to accept private equity funding. And if they are, they're looking for the perfect partner.
For this reason, PE firms must differentiate themselves as the ideal partner for healthcare groups.
Healthcare groups and practices are often approached by many PE firms, so standing out is a must. In most cases, these groups will want to partner with a firm that best aligns with their values, respects their brand, and will help them improve upon those aspects instead of tearing everything down and rebuilding.
With this in mind, it's important for you to develop a USP that combats the negative stereotypes that private equity firms face and shows your target audience that you are a valuable partner to their business.
In this article, we're going to go over the top actions you can take to position your PE firm as the best choice for healthcare groups. These include:
Highlight Your  Healthcare Experience 

Respect Acquired Brands' Legacy and Individuality

Establish Yourself as a Trusted Partner

Show How You Can Make Them More Money
Highlight Your Healthcare Experience
Healthcare groups and providers want a partner who knows how to grow their business, which is why it's essential to show them that you are an experienced firm that knows about their specialty. The best way to do this is to highlight similar portfolio companies you've helped grow and showcase your team's healthcare experience. 
If you're breaking into the healthcare industry, you should play to your strengths and target companies in fields of work that you know well. If your team has specific healthcare experience, leverage that. You can't be everything to everyone, so understand what you're good at and communicate that through all your marketing strategies. 
For example, Council Capital, a healthcare private equity firm, launched a podcast that shares different healthcare perspectives with the goal of helping all parties learn and grow. In this podcast episode, they discuss partnering with outside investors as a healthcare group, and position their firm as a trustworthy and transparent source of information within the healthcare industry. When they don't have specific expertise, they invite those that do to share their perspective. This podcast helped differentiate them while highlighting the services they offer, making them a more reputable choice when choosing a PE firm.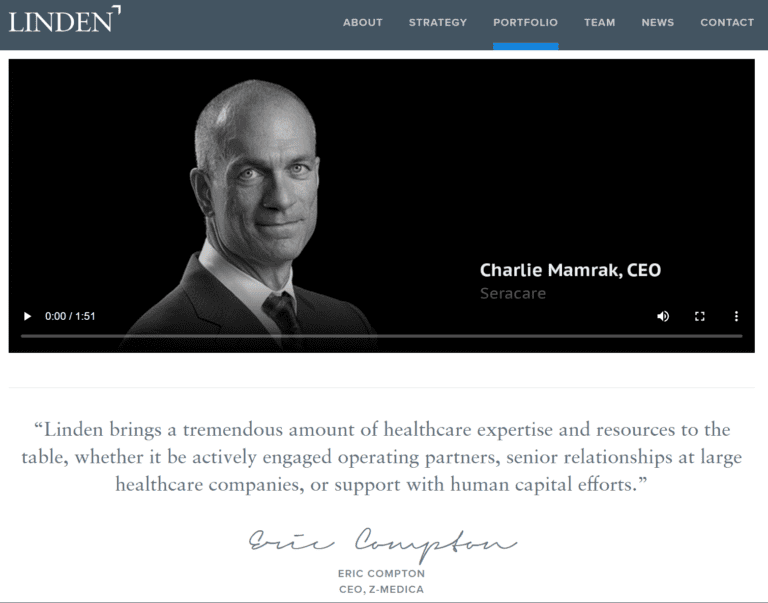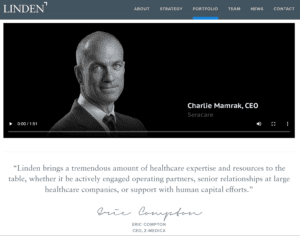 Respect the Brands You Acquire and Their Individuality
One of the best things you can do as a PE firm is to show healthcare providers that you care about the success of their business and people. Healthcare groups don't want to lose their identity or their legacy when they partner with a PE firm; you must lead with transparency and trust when going through the acquisition process.
Your job is to assure that your firm will be there to build upon its success, not water its vision down. At the end of the day, healthcare groups and their founders want someone they can trust with their brand, and it's your job to show them you can be that for them.
If a group and its providers have a negative experience, you can be sure others will hear about it. Leadership within the healthcare industry is well networked, and you must protect your reputation. 
Learn how healthcare groups can define their own USP
Establish Yourself as a Valuable and Trusted Partner
In addition to being trustworthy, you want the founders and leadership team to view you as a valuable partner that is easy to work alongside. You should be their guide and strategic partner, not someone who will make their life more difficult. To do this, you should highlight the resources your firm can bring to the table, including:
Established frameworks, processes, and tech stacks that will increase operational efficiency.

Technical advisors to implement new technologies and equipment such as EHR systems, CRM, call centers, and more.

Recruitment support teams to help staff the organization as it grows.

Marketing expertise to grow patient volume and reduce patient acquisition costs.

Vetted vendors that can be trusted to jump in and assist with ramping up growth and recommending marketing agencies (like us!).
One good example of what this looks like in the real world is at Summit Partners. They have an internal growth marketing team called Peak Performance Group (PPG) that provides strategic advice to all their portfolio companies. 
Show How You'll Make Them More Money
While not everything is about money, it certainly is an essential part of the equation when it comes to the relationship between PE firms and their portfolio companies. Your marketing strategy must show healthcare groups how you can make them more money through your partnership.
As a private equity partner, you can help physician groups grow and improve their efficiency and quality of care through better management and technology, as well as ready them for new value-based payment models. Smart PE firms structure deals to make healthcare business partners with strong financial incentives to boost productivity and revenue and then ensure the physicians have a strong stake in the business' profitability.
Be prepared to show these wins to potential investments through compelling case studies and narratives so they can understand the true impact your firm can bring.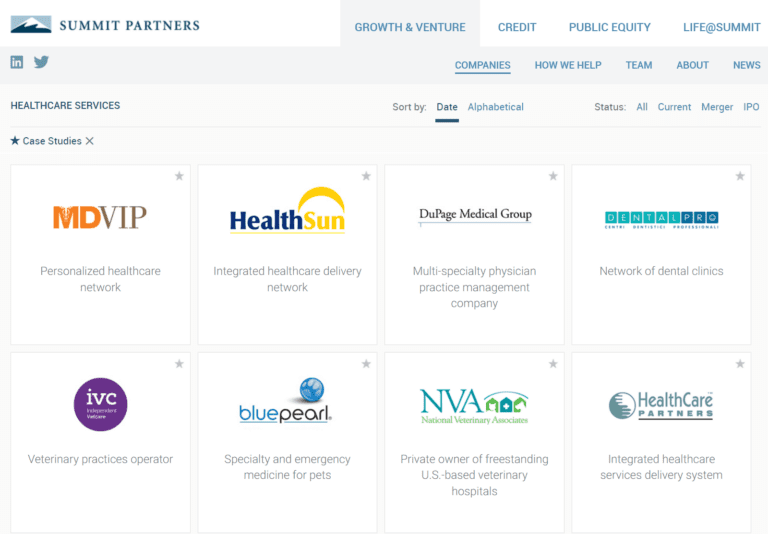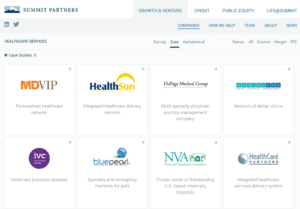 Looking Ahead: Working On Your Healthcare Private Equity Firm
Now that you have a better idea about how to differentiate your PE firm, the next step is to put what you've learned into action. 
To develop an effective digital marketing strategy for your private equity group, you must stay up to date on best practices, consistently build brand awareness, and position yourself as a trustworthy partner for the healthcare groups you aim to acquire.
If you're ready to kick things off, it can be helpful to have an experienced partner of your own to help you navigate the complexities of such a sensitive and vital field. That's where Cardinal Digital Marketing comes in. Connect with our team to learn about our healthcare marketing experience, digital due diligence process, and how we can help you grow your portfolio companies.