With more than 191.2 million social media users in the United States (just over half the population, according to Statistica), integrating social media into your healthcare digital marketing strategy is a definite must. That said, just because you Tweet about healthcare trends doesn't mean anyone will follow your feed, much less retweet you. Looking to jumpstart your healthcare practice's social media marketing? Follow these key tips: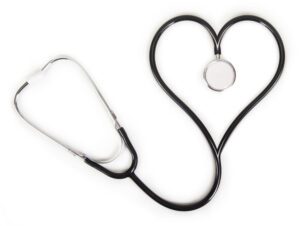 1. Give them what they want. Right now lifestyle, preventive health and mindfulness content are some of the hottest healthcare searches. Shape your social media campaigns around these hot topics and align your campaigns with seasonal trends. Think cold and flu prevention campaigns in the winter, sun safety tips in the summer, strategies to battle allergies in the spring, and healthy eating tips for New Year's weight loss resolutions.
2. Use data to drive strategy. Never make assumptions about where your target patients get their information. Since different audiences engage with contently differently, a Pinterest infographic campaign might work great for one type of patient, while a Twitter campaign might resonate better with another.
3. Get visual. In the world of social media marketing, a picture is worth a thousand likes, clicks and retweets. No, we don't recommend sharing pictures of infections, cuts or wounds (yikes!), but including compelling visuals with your posts (like an image of someone exercising or healthy foods) can boost likes and re-shares. On Facebook, for example, posts with photos receive the greatest engagement with an 87 percent interaction rate—beating out the next highest type of post (a link) that comes in at just 4 percent, according to Social Media Examiner. When sourcing photos, only post images you have created or have the legal rights to publish.
4. Repurpose complex data. There's a good reason why infographics are one of the hottest trends in social media marketing. Ninety percent of information that comes into the brain is visual. Infographics break down complex data into easily digestible bite-sized pieces thanks to great graphic design, helping us quickly and easily visualize relationships between statistics. Have a complex data set about the rate of infection from the flu or seasonal illness trends? Create an infographic that focuses to educate your social media followers and build awareness.
5. Compliance matters. As a regulated industry, many healthcare providers have historically avoided the use of social media out of liability concerns. Since there are multiple federal and state rules and regulations governing communications within the healthcare industry (e.g., HIPAA, ACA), healthcare companies must ensure that any social media use does not inadvertently compromise patient privacy. Steer clear of providing medical advice to a specific patient and instead use social media as a platform for sharing general health care news and tips.