You'll have to forgive me because I'm going to sound like your old Grandpa Joe during Thanksgiving. You know, the same Grandpa Joe that laments walking to school "uphill both ways." Yeah, him. Only I'm not talking about going to school; I'm talking about my healthcare.
There was a time when your good ol' unky Alex had just one option when he got avocado hand: hop in the car and head to the nearest emergency room before the thing bled out! There were no Googles to turn to; no internet searches for "urgent care nearby." My, how things have changed.
Healthcare marketers, lookout.
What Does the Consumerization of Healthcare Mean?
Consumerization is just a fancy word for people shaping the market, as opposed to the other way around (the way unky Alex used to have it). In the context of healthcare, consumerization manifests itself in myriad ways.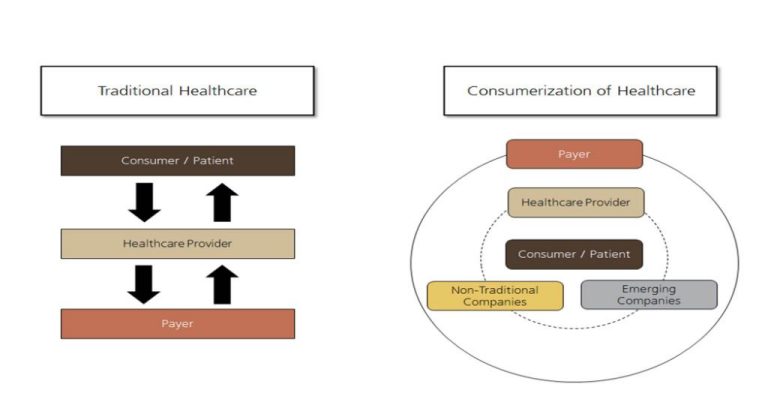 Take my avocado hand, for example; today, I have dozens of options within my immediate vicinity if I need care. I don't have to go to the same old emergency room at the hospital ten miles away. And that wealth of options is driven by consumer demand.
Me, Grandpa Joe, and everyone else in the city now searches Google before they dial 911. All anyone needs is a smartphone to find the closest, best care option during a time of need (acute, chronic, or otherwise). And if we don't find what we need from a specific provider? We quickly move on to one that does.
That "agency" is a big deal. UBS estimates "the addressable market" for the consumerization of healthcare "was ~$600 bn in 2019 and will increase at a 5.5% CAGR through 2025." It's an emerging challenge for healthcare providers, too. All of a sudden, healthcare consumers have lots and lots of choices. With choices comes flexibility and independence.
Examples of Healthcare Consumerization
Mobile health apps where patients can request appointments, check test results, and send messages directly to their physician(s)
Online appointment scheduling that's available 24/7, without any human interaction
Telemedicine options that give people a way to see their physicians despite great distances, physical limitations, or a global pandemic
Online pharmacies that automate sorting, packing, and shipping of medication, such as PillPack from Amazon
AI-powered triage that expands patient access to information and guidance around the clock
The Main Causes of Healthcare Consumerization
Some people talk about consumerization as if it's an infectious disease—some "thing" that needs to be reacted to or wrangled. But it's really about consumer empowerment. Because let's face it: people have wanted more freedom with their healthcare choices for a while; only now, they have the space and technology to make it so.
Indeed, in our work with healthcare organizations, we see three primary drivers of healthcare consumerization:
Consumer frustration: It's frustrating when you want to connect with your physician about a question or concern, but you're forced to call and make an appointment—when you have to wait a week for test results or a month to get an appointment.
New technologies: Everyone has the internet in their pockets now. Getting care is a matter of picking up the smartphone and opening Google or Google Maps. That capability has put the healthcare consumer squarely in the driver's seat.
The rise of telemedicine: For better or worse, recent circumstances have elevated the need for telehealth offerings. What started as a necessity is now evolving to a consumer preference, making it an "avenue of care" that providers have to offer if they want to compete online.
RELATED: The Future of Telehealth: a Hybrid Approach
The Impact of Consumerization
As a healthcare marketer, there's a few downstream effects of consumerization that you need to account for if you hope to keep your acquisition pipeline full:
People Google everything now
It's true. The ubiquity of sites like WebMD has made closet diagnosticians of us all. This means your target audience might know a thing or two about a thing or two, be it the product of deep internet research or cursory search engine stuff.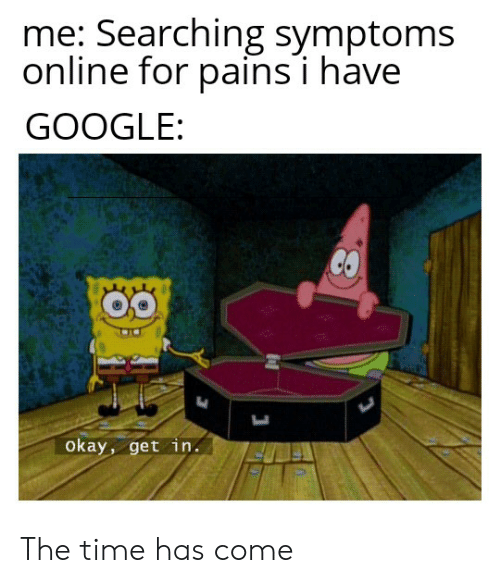 Patients are deciding when and where to have elective treatments
During the height of the COVID-19 pandemic, people deferred elective treatments out of necessity, personal choice, or both. Now, elective procedures appear to be on the upswing (barring another case spike), much of it driven by cash flow. A study from JPMorgan Chase & Co, for example, found that "the tax refund caused consumers to make visits to dentists' and doctors' offices and pay outstanding hospital bills which they had deferred."
Patient loyalty is fleeting
It's pretty simple these days: if you can't give consumers precisely what they want, when and where they want it, they're likely to move on to the next provider. That's true of patient access, communication, scheduling—all of it.
Payers have options
In fact, "do they accept my insurance" is a common search term in the healthcare world. Consumers are dialed into who will cost them the farm and who isn't, who will work with their insurance, and who won't.
Care has gone virtual
I'm spoiled now. I'm not tired unky Alex anymore. I evaluate healthcare providers based on the kind of virtual care and communication I can expect. Do you provide a patient portal? Will I be able to message my physicians directly? Many other consumers and I ask questions like these when evaluating our healthcare providers.
How You Can Adapt Your Marketing Strategy to Consumerization
Now that we understand the control that healthcare consumers have, we as healthcare providers have a choice. We can plod along, hardheads and all, the way we've done business all along; or, we can adapt the way we market and provide care to be far more patient-focused. Here are some ideas on how to do that:
1. Ask Patients for Their "Why and What For"
Your existing patient base is talking to you, whether you're listening or not. Take this opportunity to survey them digitally, in-person, and otherwise. To the extent possible, aggregate those data and do your best to extract insights around where your offerings are failing to meet the demands of modern healthcare consumerization.

2. Evaluate Your Marketing Technology
The ubiquity of new technologies is a primary driver of healthcare consumerization. That means your marketing team will need the right technology to meet new patient expectations. Here are some of the technologies that we recommend for healthcare marketing teams:
Call tracking and analytics
Review generation and monitoring
Chatbots and live chat
Citation and listing management
Customer Relationship Management (CRM)
Online scheduling
Telehealth
3. Personalize Your Marketing Efforts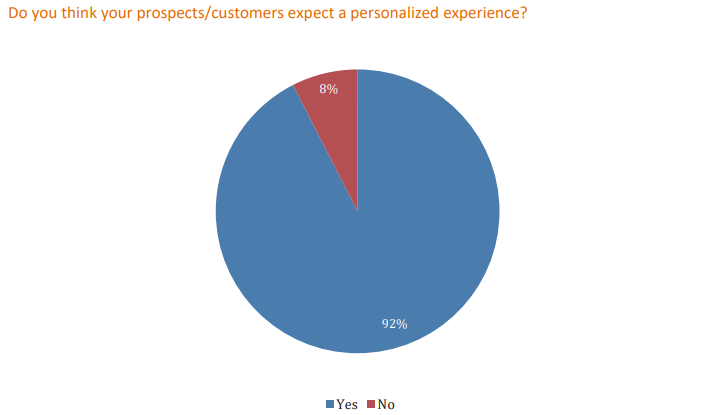 In its 2020 ​​Trends in Personalization report, Salesforce found that 92 percent of marketers state that their customers and prospects expect a personalized experience. How can we personalize healthcare marketing content while still protecting patient privacy?
Launch a patient portal where patients can see appointment information, health records, and even communicate directly with physicians
Add some personal touch to your marketing campaigns and communications
Give consumers a choice by allowing them to determine what they see in a given experience.
4. Improve Data Collection at the Patient Level
To know and respond to the kinds of experiences your patients expect, you need to know your patients. Yes, this includes surveys, enrollment and billing records, medical records, and so on—you'll need a good electronic health record (EHR) for that. But you'll want to gather data around patient journeys, including the marketing touchpoints that patients interact with on their way to scheduling an appointment, for example, or booking an elective procedure.
Listen, Learn, and Hand Over the Keys
There was a time when healthcare organizations could be stubborn and remain set in their ways. They didn't feel the bottom-line impact of high-friction patient experiences the way they do now. Healthcare consumers just had to deal with it.
Today, most patients carry an internet-enabled supercomputer in their pockets. They have more options than ever when it comes to their healthcare. And their message is by and large clear: let me guide my healthcare journey when, where, and how I want to do it. Otherwise, I'll take my patronage elsewhere.
The good news is that your patients—prospective and current—send you signals each and every day. They're already telling you what they want, be it the ability to send their physician a message or mobile-enabled telehealth. It's time to listen to that feedback instead of pushing back.
And healthcare marketers play a central role in not only putting patients in the driver's seat but handing them the keys.