Comprehensive and Results-Driven Marketing Solutions
with the Top Digital Marketing Company for Telehealth Companies

Telehealth Companies Who Trust Us
Telehealth means the delivery and facilitation of health and health-related services through digital communications and telecommunications. This can include medical care, patient education, medical provider, health information services and self-care. Basically, it's the practice of healthcare through remote means.

Telehealth SEO Marketing
Over the years, telehealth continues to emerge as an important development in the healthcare industry. This is especially true with the presence of the COVID-19 pandemic. More and more patients are avoiding a clinical environment.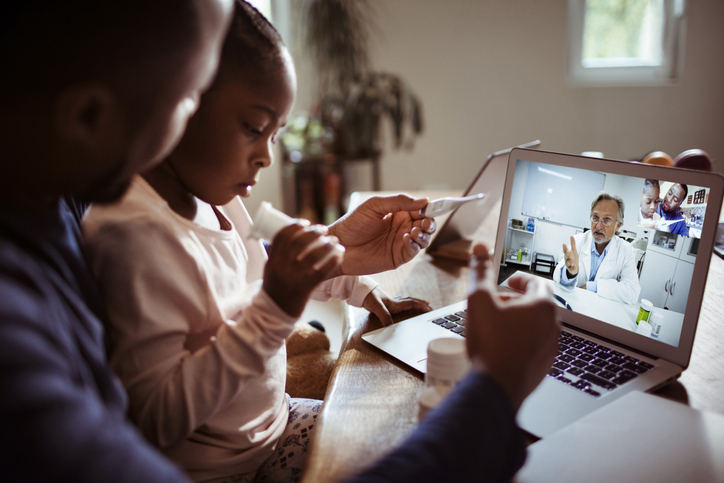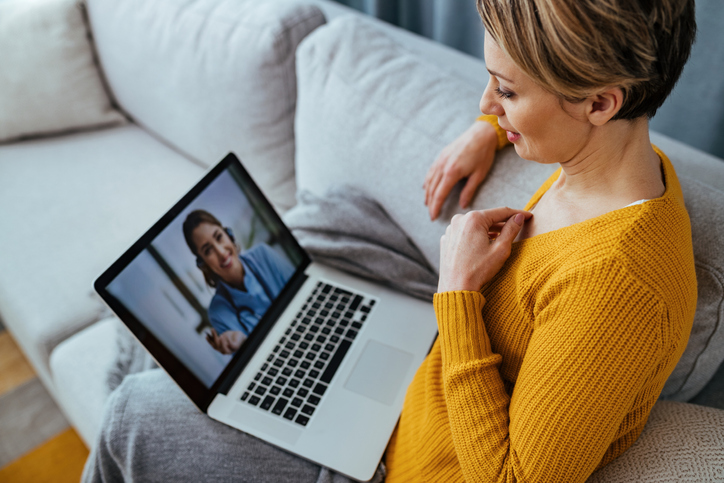 Link Building
Having said that, marketing a telehealth practice has a unique set of challenges.
If you're looking to market your telehealth/telemedicine practice, Cardinal can help.
5 Ideas for Marketing Your Telehealth Practice
1. Update Your Website
For most of your potential patients, your website will be their first touchpoint of your practice. When people visit your site, you need to make a positive first impression. This starts with your website design and structure. 94% of first impressions relate to your site design, so you can keep people long enough to serve them your marketing message.
Also, the design of your website dictates the credibility of your telehealth practice. A poorly designed website will only turn away your potential patients without engagement. If you want to make the most impact, you need to invest in high-quality web design.
2. Educate Your Patients
Did you know that 5% of all Google searches are health-related? One of the best ways to foster trust and credibility towards your telehealth brand is through content. What type of questions does your target audience ask? Anticipate their most common questions and answer them with the utmost clarity. A well-designed blog where you can publish health-related articles, news, and product launches is a great start.
Also, your website should have information about your new and existing services. What specific health issues can you help with? What are the processes involved? What hours are you available? These are just some of the many questions that should be answered when potential patients visit your site.
3. Use the Power of Social Media
Social media marketing for telehealth allows you to increase brand awareness and reach new patients. When patients follow you on platforms like Facebook or Twitter, they're getting valuable insights into your practice and services offered. They get a better picture of your brand and understand what your practice offers.
Furthermore, many social media platforms have paid advertising options. The most notable one is Facebook Ads where you can get your telehealth company in front of potential patients through in-depth targeting options. When you can increase brand exposure, conversions will improve as well.
4. Consider Pay-Per-Click
Pay-per-click or PPC is one of the most effective ways to generate patient volume because you're marketing to patients while actively searching for your practice. With other forms of marketing, you might be able to reach the right person or demographic but there's no guarantee that they need or want your services at that moment.
For instance, orthopedic doctors can't aim for patients who have knee problems on Facebook. However, they sure can target patients who are searching for information about knee pain through Google.
Another benefit of PPC is that it provides quick results. Some strategies like SEO can take a long time before you see the results that you want. With the right PPC agency, you can get the best ROI through PPC.
5. Use SEO for Telehealth
If you want an online marketing strategy that brings long-term results, SEO is the way to go. SEO for telehealth allows you to appear in search engine results – putting you in front of potential patients who are actively searching for your practice.
Organic search remains the number one source of traffic for all websites. For most of your patients, they'll find your telehealth company through a search engine. Effective SEO includes keyword research and optimization, content marketing, link building, competition analysis, site optimization, and analytics setup and tracking.
A strong telehealth marketing campaign should include SEO – there's no way around it.
Our Clients Love Us
"Cardinal's ability to pull insights out of our data is far superior to other agencies."

Get Competitive Telehealth Marketing With Cardinal
Do you want to know how we can help take your telehealth marketing to the next level? Here are a few things that you can expect from us:
We Value Transparency
At Cardinal, we provide you all the information you need to decide. From our processes to prices, we see to it that we disclose everything to our partners. We know that digital marketing is a big investment and we want you to be confident about your decision.
Team of Digital Marketing Experts
Cardinal has a large team of digital marketing experts including SEO specialists, PPC experts, copywriters, web designers, web developers, CRO pros, social media experts, and many more. You can have peace of mind that experts are working on your campaign.
Results That Speak for Themselves
We've been in the digital marketing space for over a decade and we've had our fair share of successful campaigns. We can provide client references, case studies, and customer reviews – everything you need to make informed decisions.
Stay on Top of Your Campaign
Accountability is another value that we hold dear at Cardinal. We see to it that you know everything there is to know about your campaign and its progress. This is where our executive-level reporting comes in.
Full-Service Agency Experience
As a full-service agency, we are more than equipped to handle the growth of your telehealth company. Whenever you need to scale or use another marketing strategy, we're more than happy to offer more of our services.
Customized Campaign Strategies
Your telehealth practice is unique. Thus, there's no sense to use a cookie-cutter strategy for your campaign. You need a customized plan that's tailored to help your practice become more successful.
Want to speak with an expert? Contact us and let's take how we can help take your telehealth marketing to new heights.

Do I Need to Partner With a Telehealth Marketing Agency?
Since you're running your telehealth practice, there's a good chance that you don't have the time to manage an effective SEO campaign. Here are some good reasons why you should work with a telehealth marketing agency:
Insights Into Telehealth Marketing
A telehealth marketing agency like Cardinal doesn't only have expertise in various marketing channels but is also deeply familiar with the healthcare industry. Sure, you can hire just about any digital agency but if they're not familiar with things like physician competition and the patient journey, your campaign won't be as effective.
Healthcare marketing needs a unique approach and know-how of the present healthcare ecosystem. The agency understands healthcare laws and regulations and the role insurance companies play. As a result, they can craft and execute a strong and relevant digital marketing campaign that suits your telehealth company.
Increase Patient Engagement
For healthcare practitioners, being able to set themselves from the rest of the competition is everything. In this regard, direct patient engagement is the best way for telehealth providers to make their practice stand out.
The best telehealth agency can help you by developing advertising strategies, generate high-quality content, and build campaigns that focus on patient engagement. As mentioned earlier, you should establish your brand as a thought leader by providing value to your patients by answering their questions.
A successful campaign builds a large audience, extends brand reach, and drives new consumers into your practice.
Knowledge of Major Healthcare Marketing Channels
When it comes to marketing healthcare, not all advertising channels are the most effective. The healthcare industry has its own unique set of challenges and that applies to its marketing as well.
An experienced healthcare marketing agency knows from experience and data which channels, tools and services will deliver the best results. Below are some examples of marketing channels a telehealth company can benefit from:
• Healthcare website development and design
• Social media marketing
• Pay-per-click advertising
• Content marketing
• Telehealth SEO
• Email marketing
• HIPAA compliant review generation
• Analytics and reporting
• Conversion rate optimization
Have a Fresh Set of Eyes
If you think you have a good campaign but wondering why you're not getting that many new patients, your marketing may not be as good as you think. Bringing in an agency will let you have an unbiased fresh set of eyes for your campaign – an expert point of view.
A healthcare marketing agency like Cardinal can appraise your website and marketing campaign. This ensures that your campaign is good for everyone and not just for you and your staff. When there's a couple of roadblocks in your campaign, the agency can identify them and apply the appropriate fixes.
Budget Efficiency
One of the most common challenges that healthcare companies have is getting the most out of their marketing budget. A telehealth marketing agency such as Cardinal is familiar with the various budget ranges across medical practices and healthcare organizations.
With the understanding of both digital marketing and the healthcare industry, the agency can opt for initiatives that are best suited for your company – for maximum patient base growth and results.
On top of that, your agency partner can keep track of your marketing spend across multiple platforms which help them make the most out of your budget.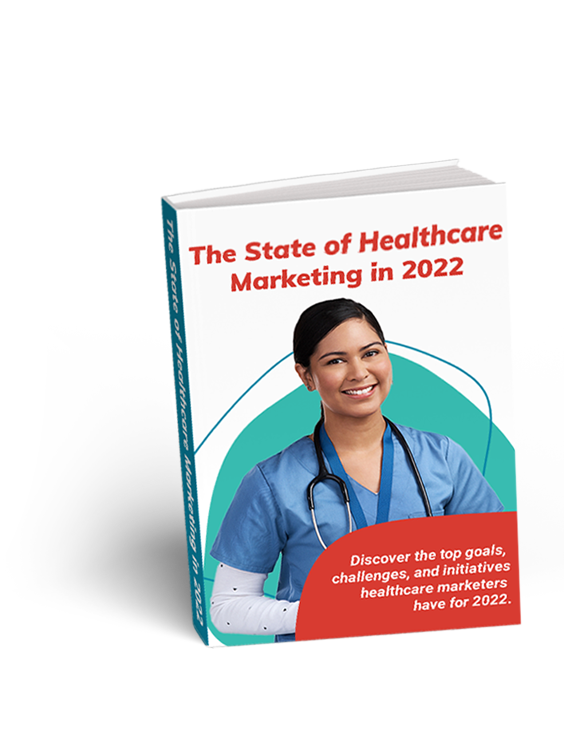 Explore the findings from our annual survey of healthcare marketers. This year's report reveals notable insights around high-priority investments, post-pandemic challenges, and channels of choice for new patient acquisition.
Cardinal's Proprietary Marketing Technology Patient Stream's Benefits:

Double Your Patient Volume for the Same Spend
Dump the campaigns that don't generate returns. Our AI based marketing platform automatically optimizes towards the campaigns that are driving high value patients.

Executive Level Reporting
Give your CMO the reporting she didn't even know was possible. No longer do you have to report on cost per lead. With Patient Stream, you will now be able to report on Cost Per Patient.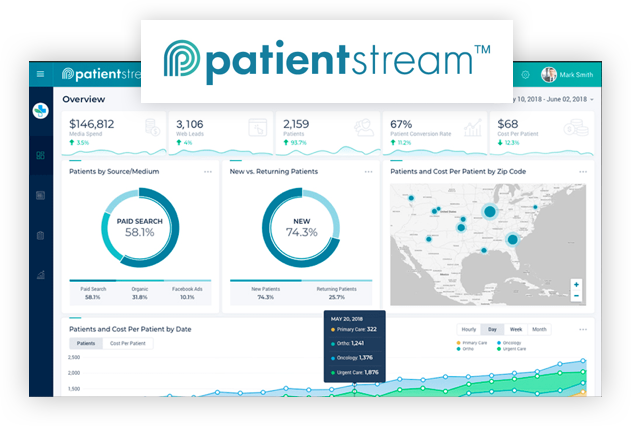 Innovative Healthcare SEO & Digital Marketing Blog Articles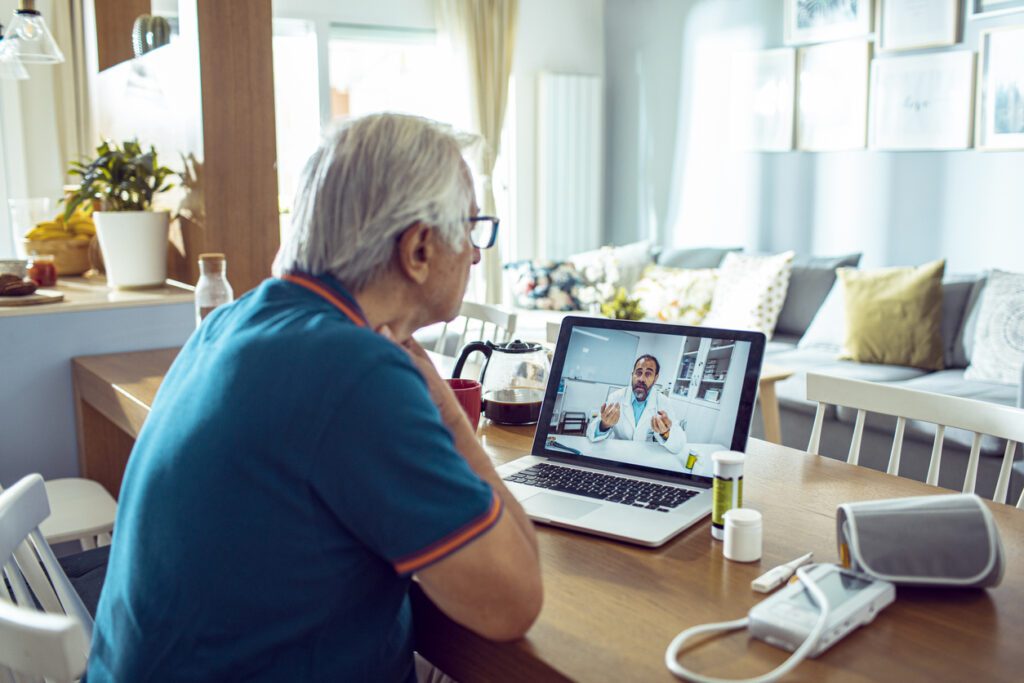 Is COVID-19 over yet? We wish, but not quite. Though change is on the horizon, the pandemic lingers on. As does the demand for telehealth. Out of preference or necessity, many patients still prefer the telehealth option unless an in-person visit is absolutely necessary. Many people are not willing to go back to their primary care provider just yet. In other words, people are on the fence.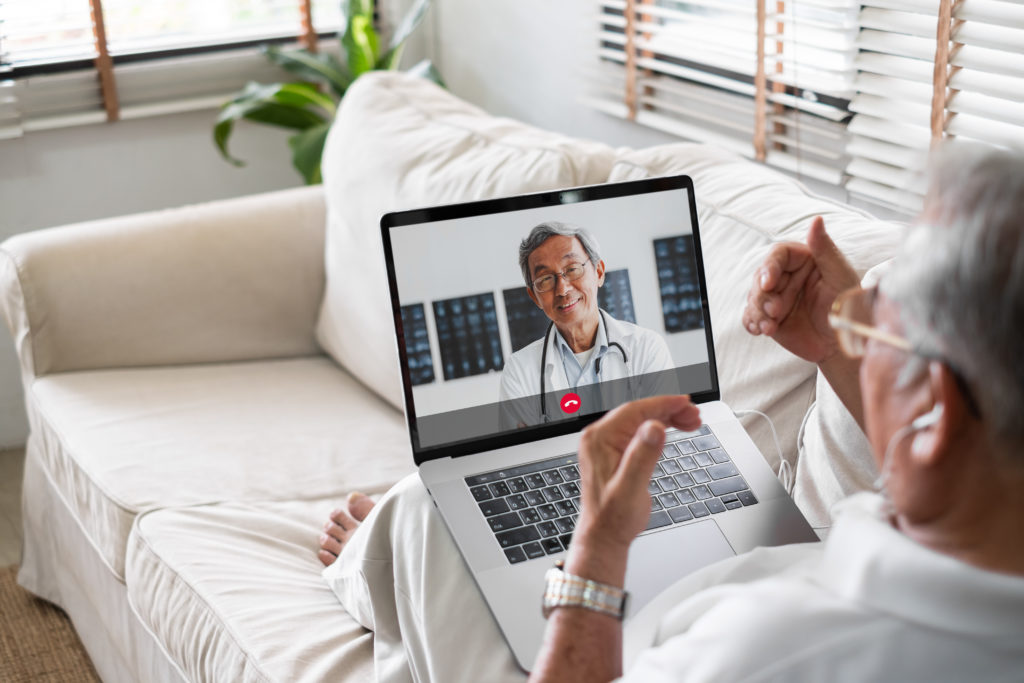 In facing a global pandemic, patients and providers everywhere are being forced to re-evaluate access to healthcare. For patients, the days of personal house calls made by the family pediatrician seem quite distant. Senior care and elective surgeries might never be the same. And for physicians, well—most healthcare organizations are still strictly limiting in-person care on an as-needed basis.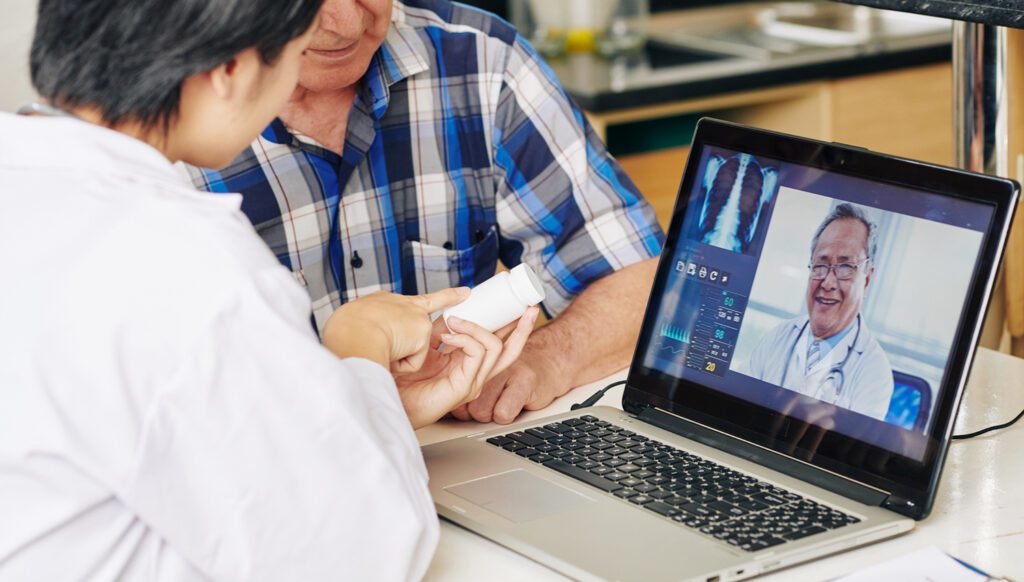 But there are an incredible number of benefits to doctors and practitioners as well. Unnecessary visits can be reduced, or altogether eliminated. Doctors can get more involved with their patients. And, of course, they can reach a wider patient base.
Ready to Rise Up on the Internet?
Fill out the form to get started!