The adoption of telemedicine has continued to grow post-COVID. We both know the reason behind the recent uptick in demand for telemedicine. Necessity is, after all, the mother of adoption.
The origins of telehealth make a lot of sense: NASA first began exploring telehealth as a means to provide care to astronauts on long-term missions. Since then, researchers and providers have worked to address barriers preventing the widespread use of telemedicine, including technology, money, and legal responsibility.
Quite recently, the Center for Disease Control and Prevention (CDC) and the World Health Organization (WHO) eased provider regulations to ensure that people could receive the healthcare they needed during the COVID-19 outbreak. We anticipate that telemedicine's proven success will hasten its trajectory as an integral piece of the healthcare system from now on, which puts particular pressure on the marketing world to deliver.
Telehealth Benefits
Why is telemedicine necessary if a patient is not in outer space, one might ask. It's the same principle, really: telemedicine brings medical care to people despite location and time constraints—at home, in outer space, or otherwise.
Until recently, telehealth has focused on providing healthcare to people who live in rural areas with little, if any, access to providers. Rural residents are undertreated for physical and mental health needs with "60.98% of Mental Health Professional Shortage Areas located in rural [America]," according to The Rural Health Information Hub. Telemedicine overcomes the barriers of physical isolation and lack of reliable transportation to make healthcare available to everyone. This isn't just a benefit for the patients, but also a benefit for providers to reach people that they otherwise wouldn't.
Connecting with patients on their time is more convenient, too. People are busy and they fulfill many roles including employee, caretaker, volunteer, etc. Telemedicine makes it possible for people to receive healthcare without commuting, waiting, or making significant changes to their personal or professional schedules.
Anonymity is another benefit. "Stigma is a well-documented barrier to health-seeking behavior, engagement in care, and adherence to treatment across a range of health conditions," according to BioMed Central Ltd. Mental health issues and diseases or illnesses like AIDS/HIV or STDs, for instance, are still stigmatized in this day and age. Being able to see a provider outside of one's community or from the privacy of one's home may be the key to receiving healthcare at all.
During the COVID-19 pandemic, telemedicine has been utilized to keep patients and healthcare providers safe, and it can be used in post-pandemic life for patients with compromised immune systems or highly contagious illnesses.
Telehealth Marketing Best Practices
The main issue that marketers need to address is awareness. Many people either don't know or don't trust telehealth as a viable option for care. This presents both a challenge and an opportunity to adapt marketing strategies to this emerging area of healthcare.
1. Attract and Convert Patients with Compelling Messaging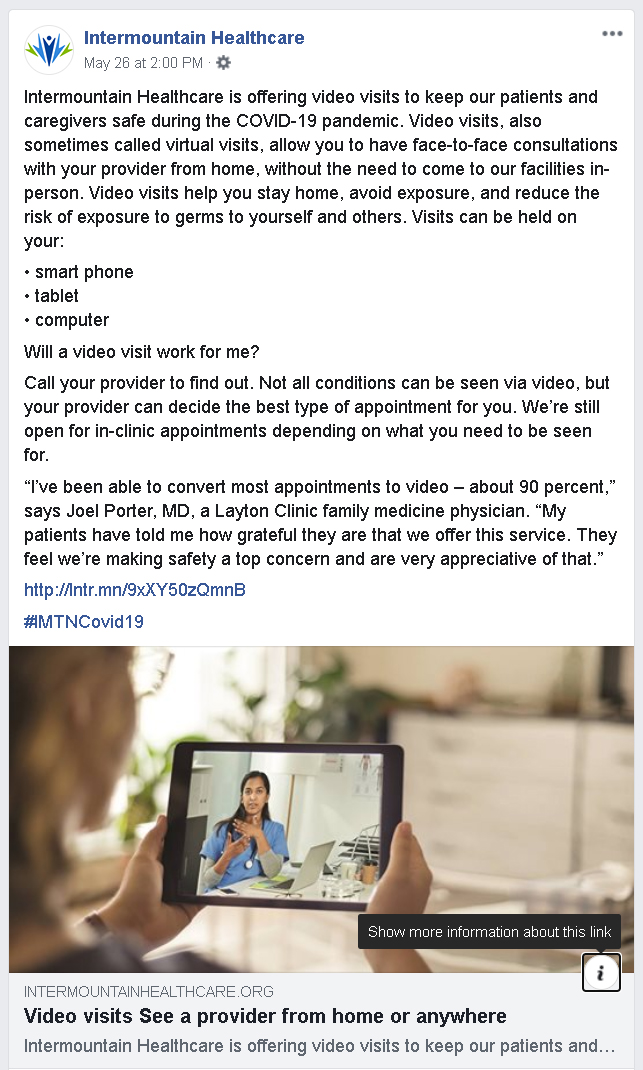 It's strange to think that the first video call by Picturephone was made in front of a crowd of awe-struck attendees at the 1964 World's Fair. No matter how much we love them now, it took over half a century to formally adopt video phones and video conferencing, and it's going to take a little of your time and energy to get your consumers to choose telemedicine over tried-and-true in-person care.
That is the major difference between promoting telehealth over traditional healthcare: virtually explaining to a doctor your medical symptoms outside of a sterile and familiar office is a novel experience to almost everyone. Depending on the demographic of your patient base, their level of comfort will vary. Take the seat of empathy and figure out what may hold your patients back from using telemedicine and what may inspire them to click "book appointment." From that place, make them feel understood by speaking to their needs with a compelling message that is educational, reassuring, and helpful.
Remember that your patients are real people with unique challenges. The benefits of telemedicine are going to be very different for patients of a pediatrician versus a geriatric physical therapist. Be realistic when providing solutions to their situations and frame your messaging to speak directly to their specific pains and objections. Yes, appointment time flexibility and reducing total appointment time by eliminating the commute and wait are telemedicine's benefits, but how do these benefits make your patients' lives better?
Start there.
Spend time honing your message by writing and rewriting your material, and conduct objective third-party reviews to see if people are responding in the way you intend. Consider the whole body of communications work including your landing pages, ad campaigns, website banners and popups, and literature. Is it friendly? Educational? Helpful? Are you making it easy for your patients to realize the benefits of telehealth and then seamlessly book an appointment from your website?
Make the patient journey clear and simple.
2. Create Educational Content 
It's easier for our brains and bodies to choose the path with which we are familiar, even if the other path is faster, more convenient, and littered with far fewer barriers. Help your patients choose telemedicine by developing content that anticipates their questions and doubts upfront. This helps build trust and credibility with your patients.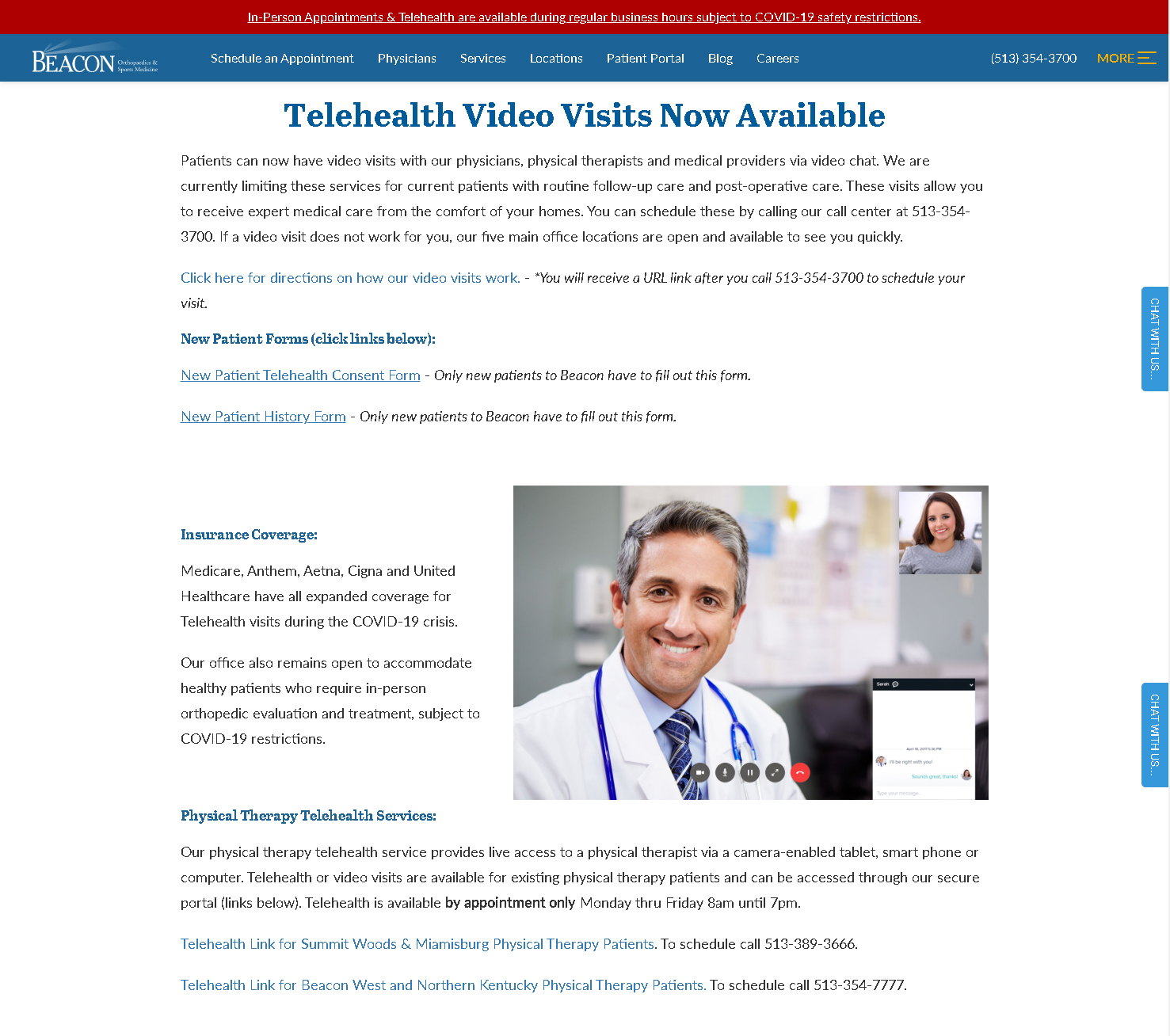 All of the content you create should be housed on one tidy, easy-to-find landing page dedicated to telehealth. Your telehealth landing page should be what you link to from ad campaigns, emails, banner ads, and pop-ups—this continuity creates a better experience for your patients.
Explain that telemedicine lets patients stay in the comfort of their homes while receiving the healthcare they need. Develop a comprehensive list of common questions that your patients and potential patients may have in regards to telehealth. Here are some common questions you'll want to provide answers for:
Does insurance cover telemedicine? What about Medicare and Medicaid?
Will the appointment costs differ from traditional visits?
Are there additional fees for telemedicine?
Is it worth the money? How can a doctor know what's going on through video?
What is the quality of the care I'll receive?
How do telehealth and in-person care work together?
Create a step-by-step guide that brings patients through every step of the patient journey, from how to set up an appointment to what type of technology they'll need. Use video tutorials to make it even easier. And make your patients feel more comfortable by building and sharing a page with doctors and providers that they may see during their telemedicine video, including headshots, bios, and credentials. Leave nothing to guess or the imagination. The more information you can provide, the better.
3. Build Trust through Telehealth Success Stories
Nothing bolsters patient confidence like seeing success stories from other patients like them. Contact your patients who have utilized telehealth and ask about their experiences, telling them how you'll use their testimonials and asking if they want to rename anonymous. Automated customer satisfaction surveys work, too.

This will help you develop a bank of success stories to share in your patient communications, website, and social media platforms. It will also help identify any gaps or barriers in your telehealth services and address opportunities to improve. Before you've built up the bank of your own patient stories, you can try sharing success stories from other telehealth providers with a simple google search of "successful telehealth patient stories" and evangelize these on your social media platforms. The goal is to show your audience that telehealth is normal, can help them, and is something that people like them do.
4. Promote Telehealth Through Paid Advertising
Once you've refined your content for telemedicine services and it's easy for patients to find information and schedule appointments online, get the word out that you're offering telemedicine options through paid advertising. Many people are looking for care but don't know that telemedicine is a viable option for their healthcare needs, so you need to bring the information to them.
Paid advertising allows you to do so in a timely and cost-efficient way.
When searching for a healthcare provider, Google is the first place that people go. Make sure your Google My Business (GMB) listing is accurate and up to date with your telehealth services prominently displayed. The same applies to your Google ads: make your copy clear and descriptive by repeating keywords like "virtual, remote, telehealth, telemedicine, from the comfort of your own home." Be persuasive and approachable, and make the act of booking an appointment easy as a few clicks of a button.
Read our article "How to Optimize Your Google My Business Listing" if you want more tips to attract leads through GMB. 
Seven in ten adults use Facebook every day, according to PEW Research Center, making it easier for you to connect with potential patients via organic and boosted posts, as well as PPC ads. Facebook at its core is a community, one where you have an opportunity to build brand recognition, trust, and hopefully some dialogue with your followers. Use this space to share telemedicine patient success stories as well as to proactively answer some of the questions your patients have.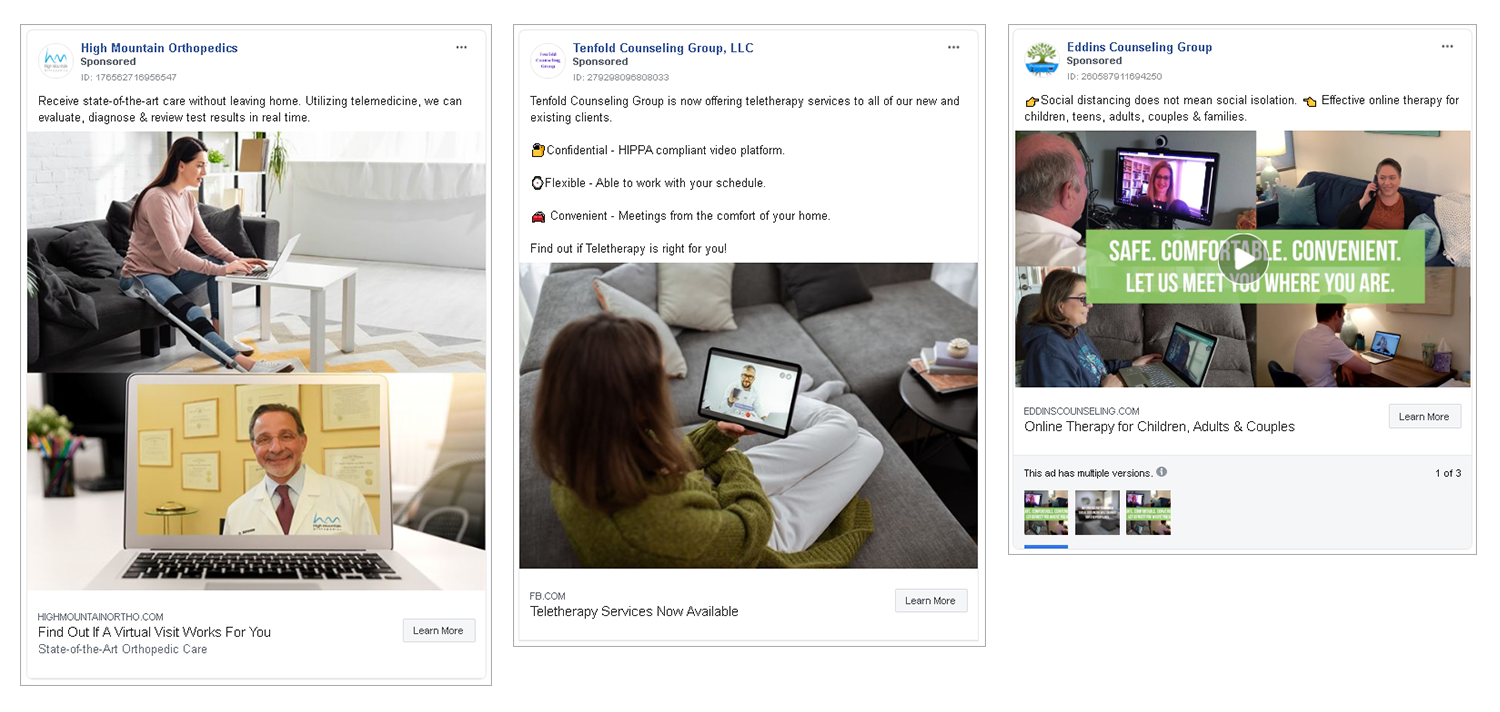 The simplest way to reach your network and beyond is to create a post on your page (preferably when you know your audience is online) and then "boost" or promote it to a targeted audience segment. Target your audiences to very specific criteria including demographics, geographic location, whether their friends follow your page, what their interests are, and more. Boosted posts show up on your account's wall and potentially reach everyone who is already within your existing network. They run for a predetermined length of time.
Facebook Ads, on the other hand, are pay-per-click (PPC) and only appear on the news feeds of those users you are specifically targeting. For telemedicine, you may want to use these ads to target potential new customers in an expanded geographic area of service if one of your goals is to treat people who aren't in your immediate community.
Video posts receive the most engagements, followed by images. Both are great visual media to use for case studies. Instead of just reading about telehealth, they can see and hear people share their health issues and the success they found through telemedicine.
5. Create a Seamless Digital Experience to Increase Conversions
If you haven't already implemented online scheduling, now is the time to do so. Optimize the user experience so that from the moment someone lays eyes on your ad until they book an appointment is a seamless journey. When a user clicks an ad, they should arrive at a landing page directly connected to the ad copy that got them there. If your ad is about new mental health telemedicine services, for instance, clicking through should bring users to your telemedicine landing page and not the history of your organization or the biography page of your doctors.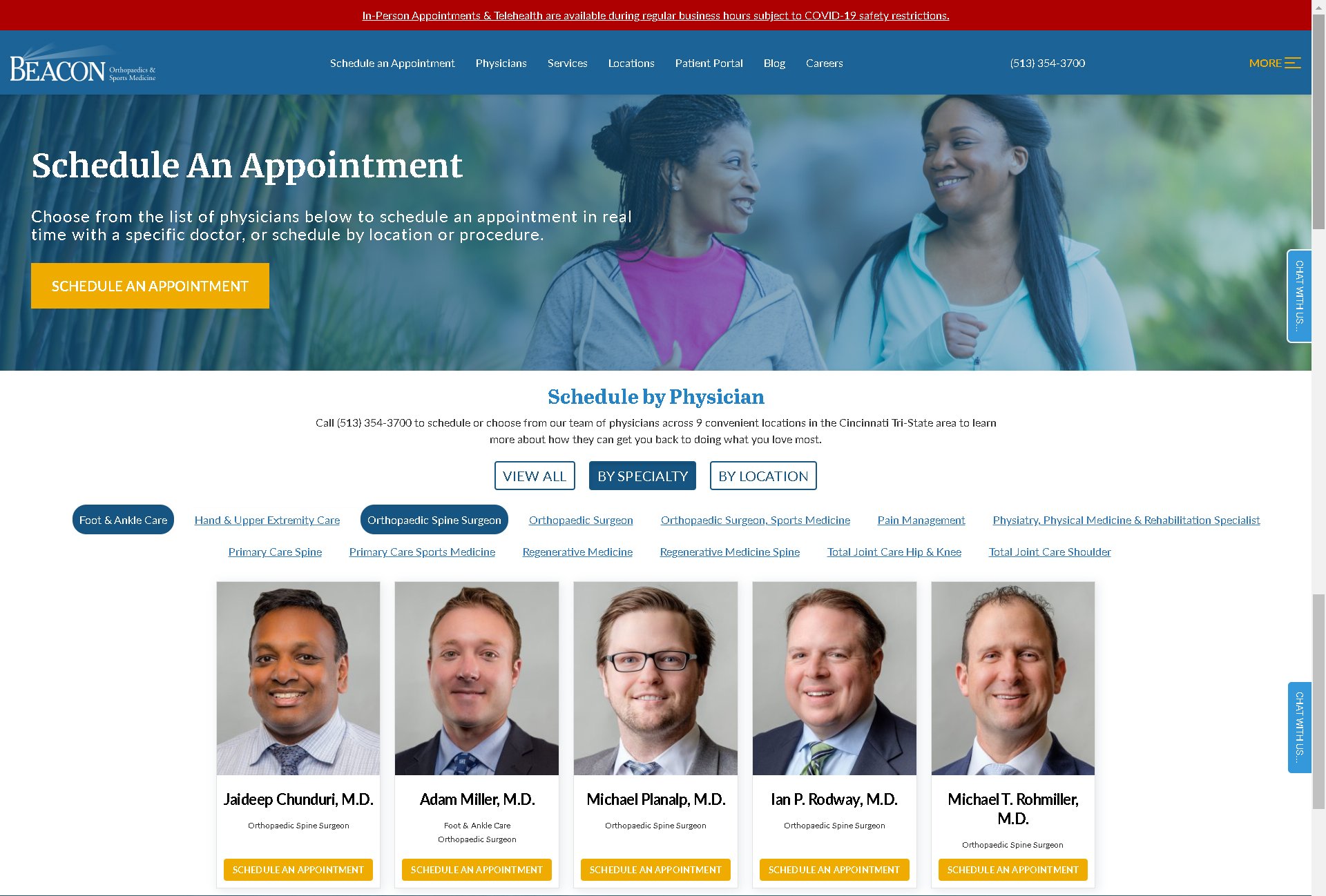 Digital content marketing expert Ann Handley recommends in her book Everybody Writes that all landing page headlines are "benefit-driven." Right away, share the benefits of telemedicine as well as the benefits of becoming a patient of your healthcare organization. Put yourself in the shoes of the person reading your copy and then write specifically for them. Keep the copy simple and the message clearly articulated.
From the landing page, CTAs and call-out boxes should make it easy to schedule an appointment online, find more resources about telemedicine, or, yes, read the biographies of your doctors. After your patients book their appointments, follow up with an automated confirmation email that includes:
Appointment time and date
"Add Appointment to Calendar" link or service
Contact information if they have any questions
Telehealth technology requirements
Step-by-step instructions on how to access their virtual appointment
Telehealth consent forms
The pre-visit workflow is crucial to telehealth success. You don't want to wait until the day of their appointment to learn that they have an outdated phone and can't access the video session. Make sure that your pre-visit workflow includes steps to assess and test their technology and ability to log in.
You'll also want to use marketing automation to send reminder emails as their appointment approaches. Make sure they have all the information they need and that they can easily log into their appointment at the right time. It's also a good idea to have a backup plan that is communicated within your emails. If they can't get the video session to work, provide instructions on what they should do.
6. Share Telehealth Options with Existing Patients
Don't forget your patients who are already committed to your brand and use your healthcare services. Not only is this the lowest hanging fruit in terms of conversions, it is also just good customer service and practice. Converting existing patients to telemedicine patients should be fairly easy if your messaging is on point. They already trust you and are familiar with the way that you provide healthcare, and if you're running cohesive and mutually-responsive communications between your marketing and operations teams, you should certainly have their contact information.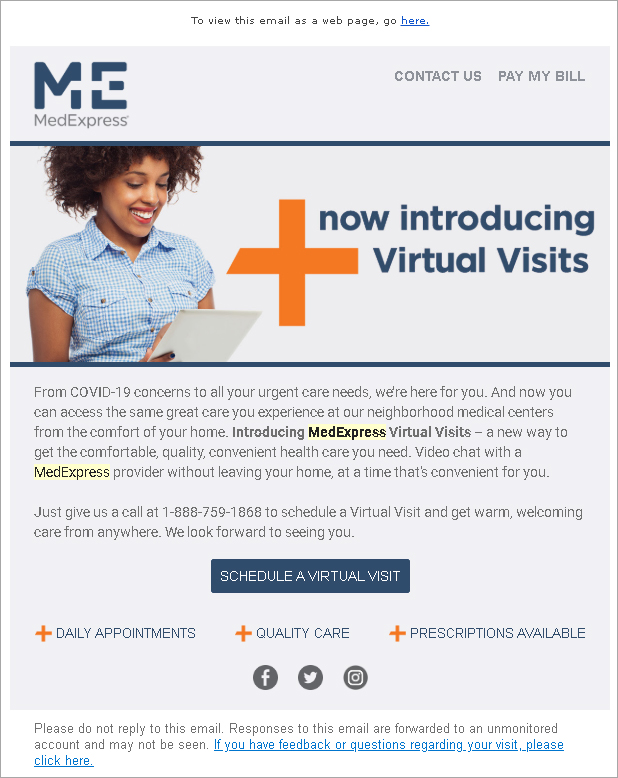 Take the time to hone specific messaging for your existing database of patients and send them the resources and educational content you've created. This could be in the form of a newsletter or email blast, promoted blog post content, or even targeted ads designed to build awareness. You can even segment your patients and provide them with granular content that is helpful to their particular cases. For older patients, those with defunct emails, or people with outstanding appointments, call them by phone and offer to schedule their next appointments as telemedicine appointments.
If you know that many of your patients are older and less technologically-inclined, take the time to develop print campaigns to reach them. The same rules apply to print campaigns as digital: make the copy concise, empathetic, clear as day, and actionable. Put a phone number as the call-to-action instead of an email or website, and help walk them through the process of telemedicine to see if it's right for them.
Making Telemedicine an Integral Service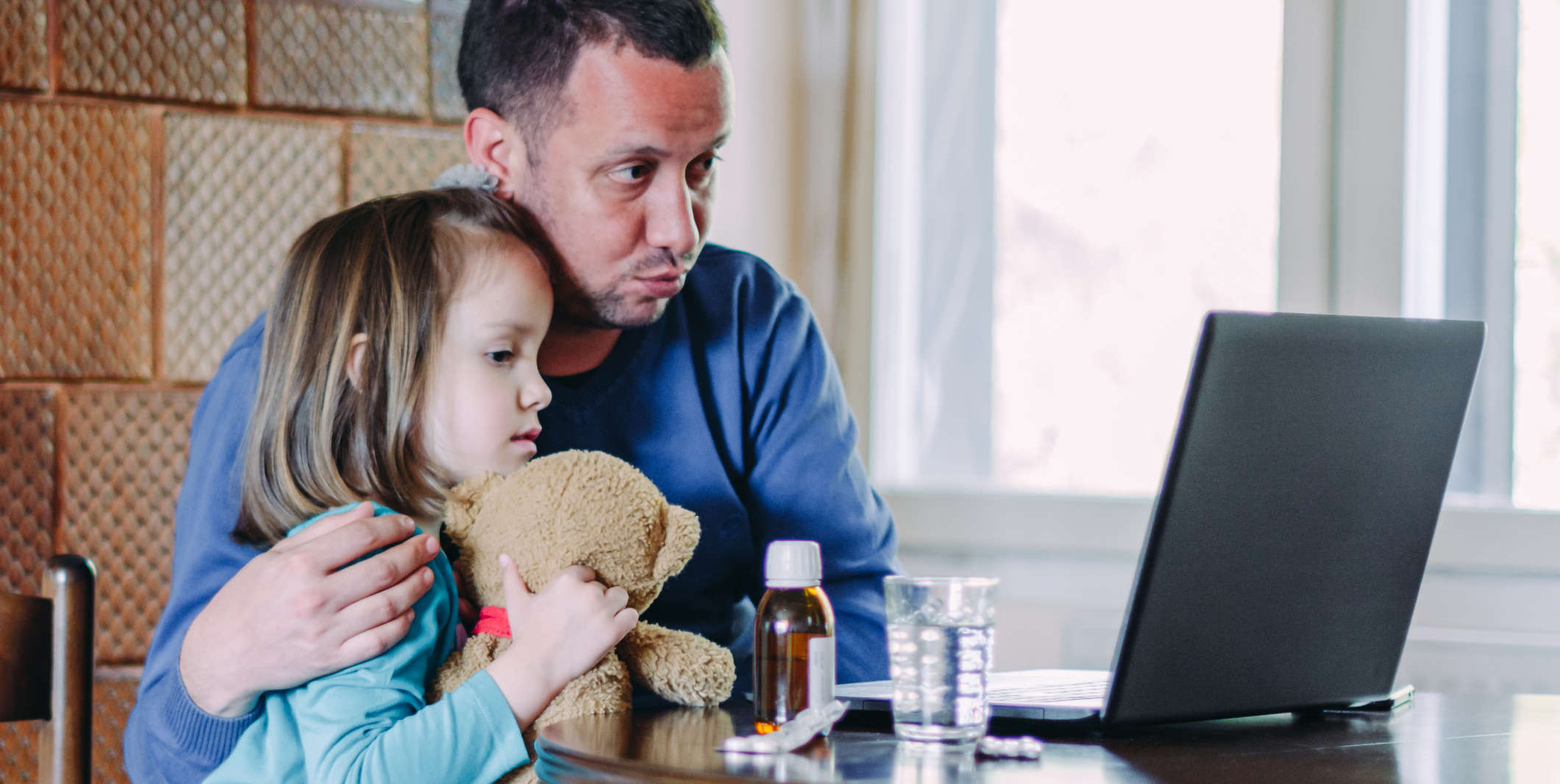 Telemedicine is carving out a place in our modern medical field and healthcare providers and patients alike should rejoice. While there will always be a need for traditional healthcare, telemedicine is helping to reduce needless travel, waiting times, and inconveniences. It is removing geographic and time boundaries, as well as making it possible for patients to seek care when stigma may otherwise prevent them from doing so.
Telemedicine makes it possible for healthcare providers to use their time more efficiently and reach more patients. It lets doctors spend extra time connecting with their patients and provides continuity of care between providers. As long as providers commit to the best practices above for marketing their telehealth services and then deliver high-quality care, telemedicine is here to stay.