Facebook seems to stick to the front-page headlines in the news, and 2020 so far has been no exception. For the world's most dynamic media platform and the world's second-most visited website (YouTube beat it this year), it's generated the usual low buzz of small-scale controversies like a politically-motivated employee walkout and a moderator who sued for $52 million in PTSD damages due to trauma of being exposed to the worst of the worst on the Internet.
That last link reads like a Black Mirror episode. Whoever is posting stuff that's bad enough for Facebook to take it down, please someone think of the mods, OK? We forget them too easily as a casualty in Internet flame wars. They have to sleep at night too.
Facebook's annual Topics and Trends Report for 2020 does something new this year. Instead of focusing only on trends in North America, they're including a global market approach. The North American data is combined with data from the Asia Pacific, European, and South American regions. That might make it more useful to some and less useful to others, depending on how wide a net you want to cast. The report sections off the regions, which is helpful.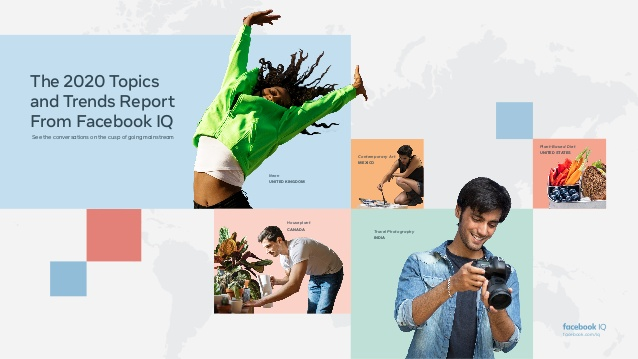 Facebook IQ Topics & Trends Rundown
Let's just breeze through the report with a list and our own quick takes first. You have the PDF at the link to browse on your own at leisure. The report is intended, like a Google Trends report, to highlight spikes in user interest so you have a possible forecast that you can use to inform your Facebook advertising strategy. Jumping on Internet trends is always risky; they can die under your feet next week or go on for years.
Grain of salt duly prescribed…
Australia – Gut bacteria: Health research has triggered a craze for yogurt and kefir. (We see the same trend in our break-room fridge.)
India – Backpacking: More Indians are hiking and documenting their journeys on social media. (This data is pre-COVID-19, so that has likely changed.)
Indonesia – Esports: Competitive video gaming is big. (They caught it from mainland Asia, where competitive Starcraft in South Korea is practically a career.)
Philippines – Skincare: Filipinos switch to gentler skincare products. (That's news? It is showing a steep interest among 18-34 age bracket.)
Thailand – Coffee: Thai coffee prices have come down, they're drinking more and exporting less. (Welcome to the caffeinated world, Thailand, enjoy your long-term stay!)
France – Screening labels: The French are more suspicious of their product ingredients panels. (Rising consumer awareness of healthy ingredients may push more "organic" and "non-GMO" labeling there.)
Germany – Vegetarian cuisine: Germans have turned from their traditional carnivorous ways towards a more veggie-rich diet. (We predict the veggie-burger craze to be short-lived.)
Sweden – Sustainable fashion: Swedes now demand eco-friendly standards in their clothing. (Sweden has always led the world in sustainable environment concerns, so expect this to stick.)
UK – Workouts: This resembles the US's 1980s "jazzercise / Flashdance" fad. (Expect it to peak by 2021 and decline.)
UK – Thrifting : UK shoppers turning to re-commerce / used / upcycled items in a bout of thriftiness. (Maybe a reaction to COVID-19 projected depression?)
Argentina – New Age: Increased interest in astrology, Tarot, fringe science. (Our crystal ball predicts this will stick, but New Age trinkets and services have a weak profit margin.)
Brazil – DIY tech : Brazilians are latching onto 3D printers, DIY tools, and maker geekery. (What always happens next is a huge tech boom, possible Brazilian Bill Gates on horizon.)
Brazil – 1980s nostalgia: Fad for 8-bit games, old media, neon surfer pants. (Probably died out by this writing.)
Mexico – Indie artists: Fad for urban creativity shared through social media. (Good luck monetizing that.)
Mexico – Asian cuisine and culture: Yup, it's a sushi, sake, and karaoke fad! (Start dubbing your Studio Ghibli movies into Spanish now, they're coming for the anime next.)
Canada – Beekeeping: Part environmentalism, part hobby, part good honey. (Huge interest spike, likely to maintain some buzz for a while.)
Canada – Indoor gardening: Houseplants are the other hobby. (Bear in mind Canada legalized marijuana recently.)
USA – Baths: As opposed to showering, beauty influencers tout long soaks in the tub. (As if the bath bombs in every store weren't a clue.)
USA – More veggies: Facebook calls it "flexitarianism," which is eating more veggies but still some meat. (We normies call this "The Mediterranean Diet.")
USA – Podcasting: Shows are moving from the kitchen table podcast to streaming TV and even the big screen. (Indie media boom on the horizon, invest in USB-microphones now.)
Whew! That's a lot of trends reporting even for quick summaries, thanks to the increased international coverage. As Facebook points out, trends may overlap "contagiously" from one country to another over time.
The world of commerce has always followed patterns of trends, fads, booms, and busts. It's up to your company and your market analysis to decide what's worth chasing after and what's just a flash in the pan. However, modern eCommerce management can be done fast enough that even a trend window of a few months is enough to exploit. We've seen drop-shippers slap together a landing page and an ad campaign in under a week. Every fidget spinner you see is making somebody a living.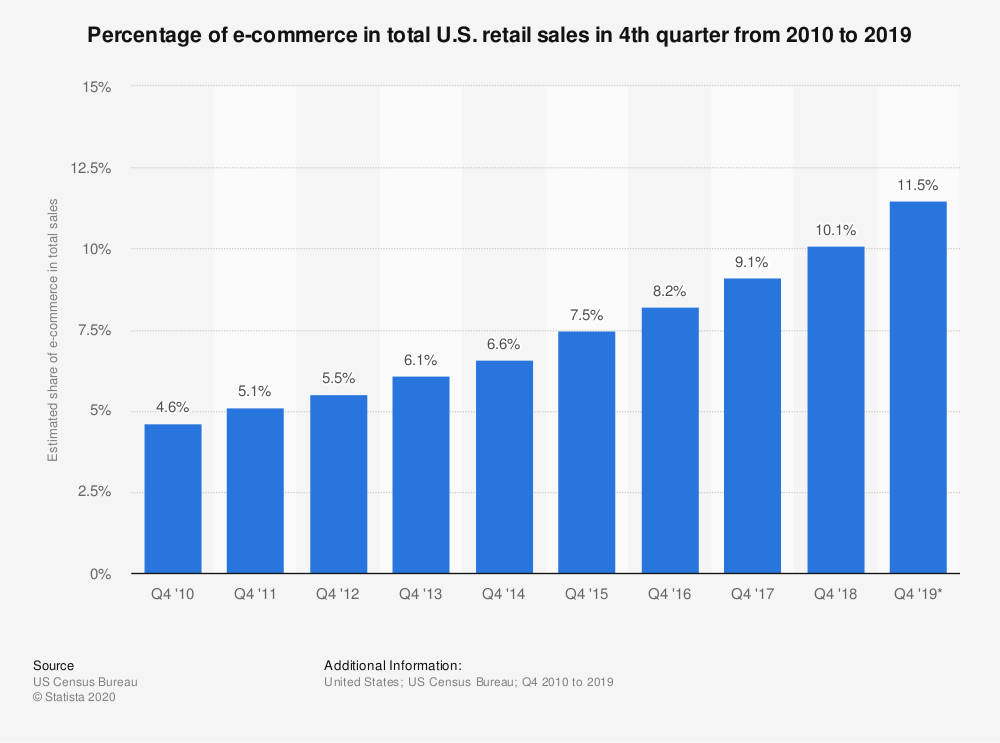 Online Purchasing Behavior
Ever since the COVID-19 pandemic hit the world, there is only one answer you can find to the question "What are people shopping for online?" EVERYTHING! ECommerce has seen the biggest boom of our lifetimes, across the board. While brick-and-mortar retail has seen a 10.5% dip, eCommerce is up 18%.
This is without a doubt the "bull market" of the eCommerce sector. Even as coronavirus wears down, we're predicting eCommerce will keep its gains. Many people will still feel hesitant to visit stores and will opt for the safety of shopping from home. Online shopping was already taking a bite out of storefront retail; the pandemic just sped this up, pushing in some people who were reluctant to switch over to online purchases.
However, not all industries are popping the champagne corks. Let's turn the narrative over to Forbes, which has published a handy eCommerce update for June 2020 that tells us that this market is also harshly polarized. What industries have gained or lost is pretty simple to project from the conditions we've all been living: stay-at-home shut-ins, not traveling much, no big gatherings allowed, party plans put off…
Anything that involves food, medicine, and hygiene has been skyrocketing, while anything that involves traveling, going out, or events is tanking.
eCommerce Categories: Gains
Get ready for some crazy-looking numbers!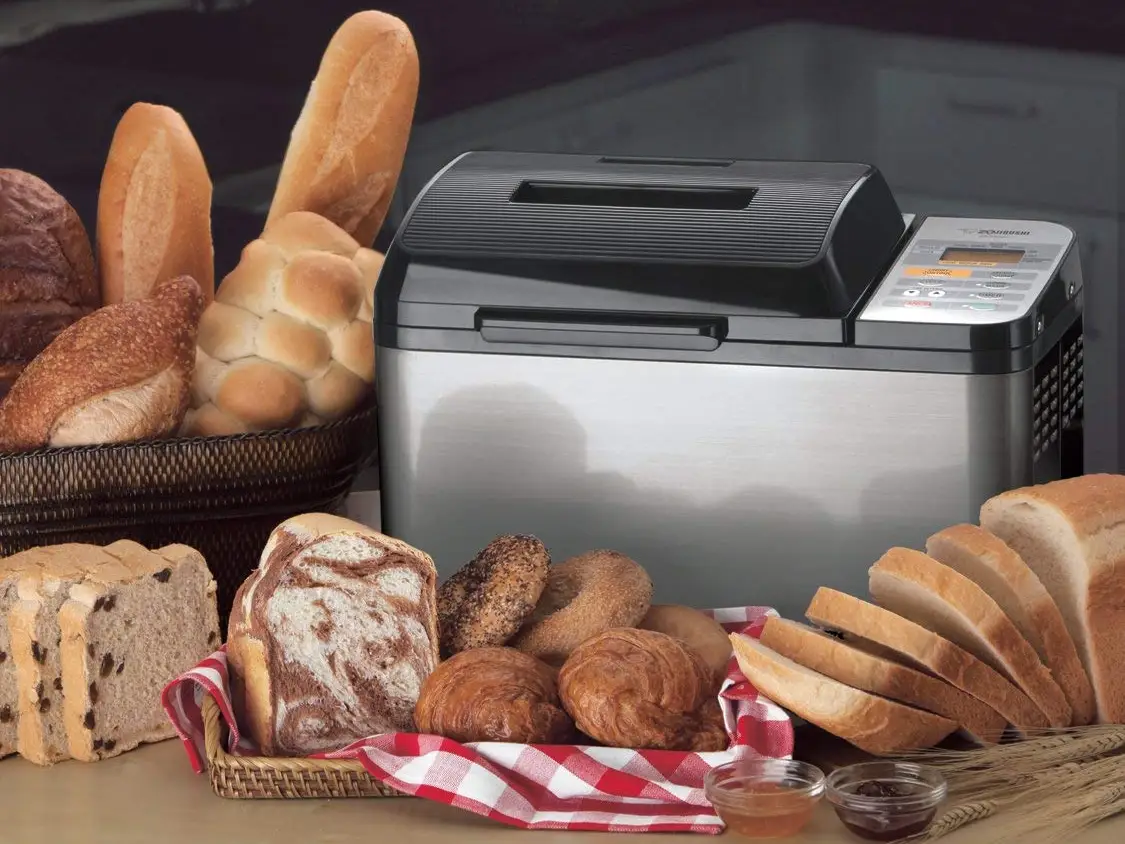 The most consistent gains are in foods and home cooking:
Bread machines (+652%) – This market is quickly saturating, but bread mixes and recipes are bound to remain a huge hit.
Soups (+397%) – They travel well, and anybody can warm up a can of soup, right? Lots of starving bachelors out there right now.
Dried grains and rice (+386%) – Have you tried making lentil curry yet? It will rearrange your chakras!
Packaged foods (+377%) – More non-perishables that ship well.
Fruit cups (+326%) – Fresh fruit is hard for some people to get to.
Milk and cream (+279%) – It doesn't ship well, but online deliveries from the market count as eCommerce too.
Dishwashing supplies (+275%) – Got to clean up after dinner.
Outside the kitchen, the most prominent spikes are in:
eCommerce Categories: Losses
If you're in one of these industries, the future looks bleak indeed. The most prominent losses are occurring in goods related to travel and outdoor activities:
Luggage and suitcases (-77%)
Briefcases (-77%)
Cameras (-64%)
Men's swimwear (-64%)
Women's swimwear (-59%)
Rash guards (-59%)
Boy's athletic shoes (-59%)
Gym bags (-57%)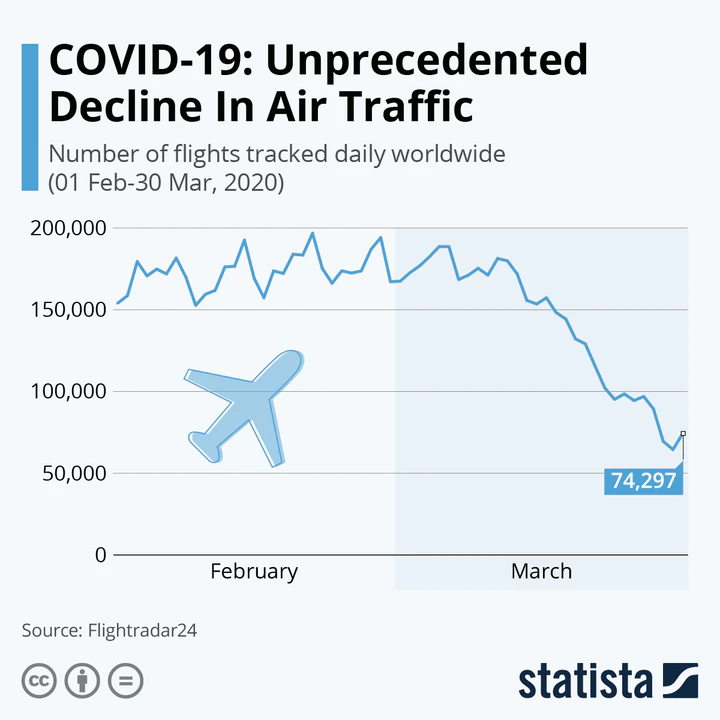 Most poignant is one prominent industry loss:
Bridal clothing (-63%)
Men's formal wear (-62%)
Which tells us that everybody is putting off their weddings.
Other eCommerce News and Trends
Meanwhile a CNBC report in May 2020 highlights a number of other new trends:
Not just Amazon, but smaller online retailers are getting the business too. Consumers are shopping for variety and artisan / boutique products.
Summer is here and nobody is going on vacation! So, there's less competition for retail dollars.
Small retailers are reporting increased sales in wines, eyewear, pet products, and cosmetic and beauty products. The eyewear makes sense when you figure consumers are picking up some glasses to catch up on their reading, or people using sunglasses while soaking up rays on the sun porch. And while people aren't going out as much, working from home and teleconferencing means you still want to look your best.
One more industry reporting gains lately, according to the NY Times: sex toys. There could be a greater instance of long-distance couples who can't meet up as often as they used to. And then there's all those couples who put off their weddings.
Search Engine Journal also has some post-COVID-19 stats for the new industries getting traffic:
Scholastic, STEM, educational – Parents are home-schooling and college-age students are schooling themselves.
Garden furniture – For many people, the yard is becoming their only safe access to fresh air and sun.
Crafting – Knitting, needlepoint, finger painting, and scrapbooking – Indoor hobbies for the adults, stay-at-home activities for the kids.
Video games and home media – Gamer geeks and cinephiles are hitting the XBox and Netflix hard.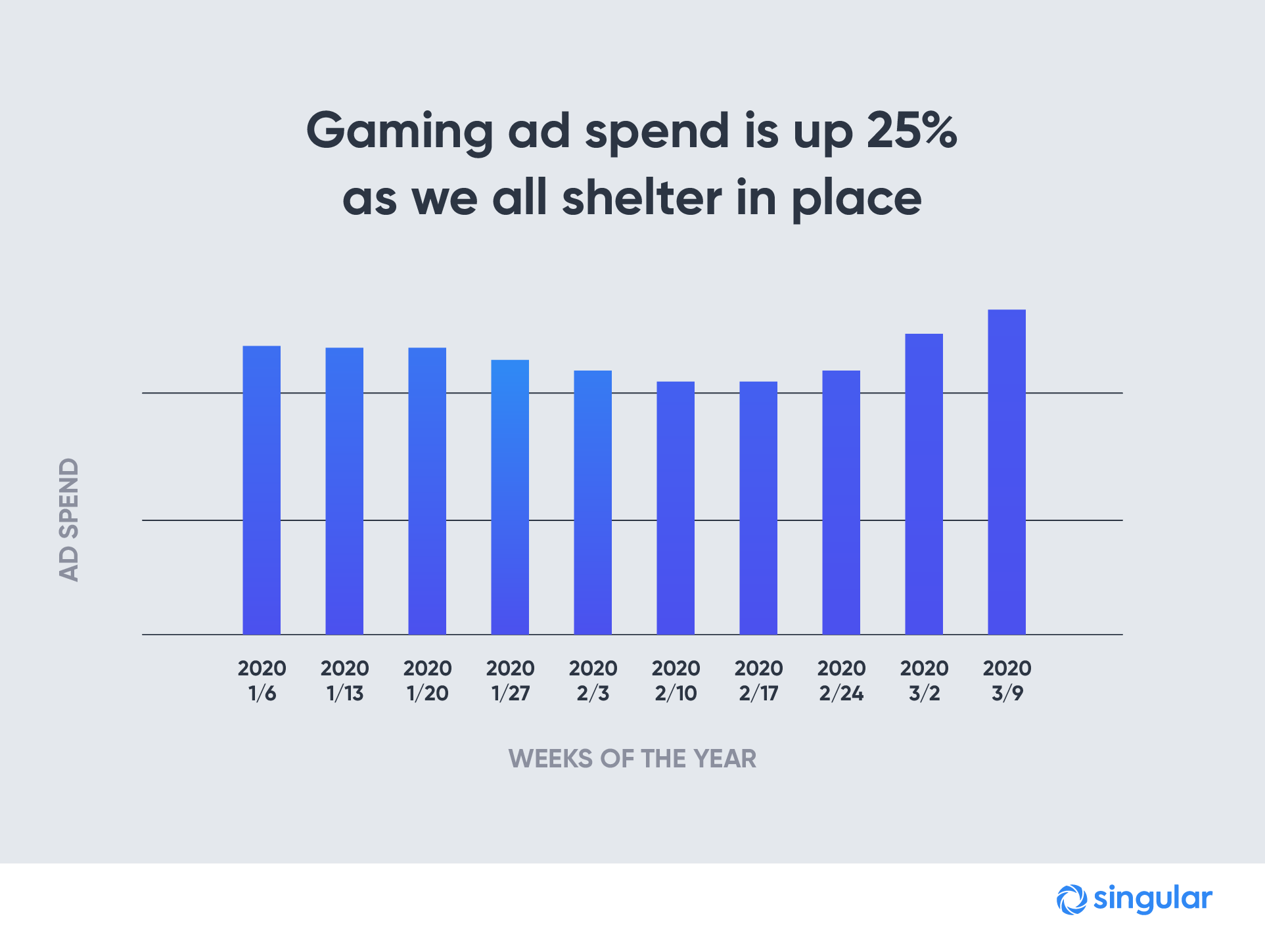 Ads: Spending and Conversion
In the early months of 2020, bedlam was the rule as the markets everywhere panicked. Search Engine Watch in April expected a 50% drop in ad spending, with dire estimates bashing the market into a discouraging slump.
The previously gloomy forecast is luckily breaking up. In fact, eCommerce, as we've mentioned a few times on this page, is having a boom time. Media consumption has remained sky-high, and subsequently, ads over media are doing better than ever. Ditto gaming. Release a casual Android game for free download supported by ads, and it's almost like printing money as the bored global market hungrily looks for another thumb-twiddling challenge.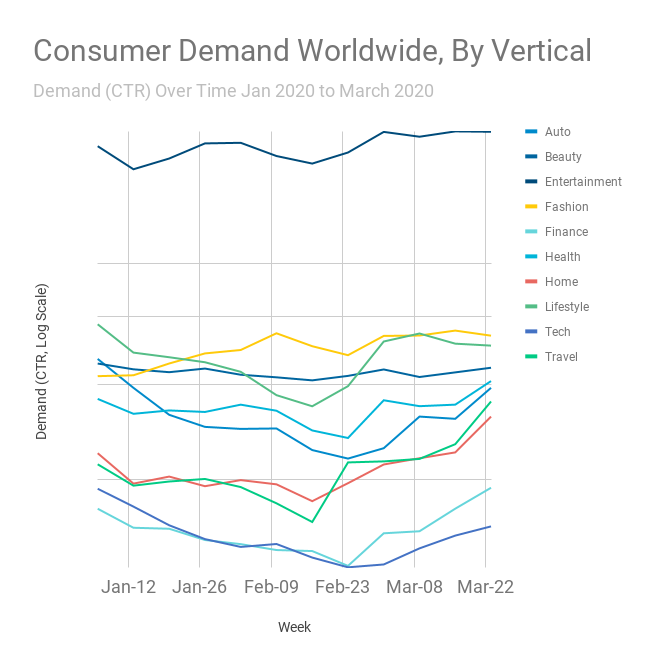 As for conversion metrics, the KPI and CTR metrics tell exactly the story you would expect from the market shifts above. Entertainment tops the charts in every demand category, with finance and health (there's a pandemic and an anticipated recession) a close second. Advertisers are prioritizing pageviews and lead generation as the top priority.
Even ad graphics are showing polarized results. Photos are beating illustrations by 35% CTR, people in an image are beating people-less images by 30% CTR, and photos without text as opposed to with text are winning by 13% CTR. Which is indicating that people want to see the outside, yearn for their friends, and are sick of reading. It's getting weird when you can sense people's loneliness right through the ad graphic metrics.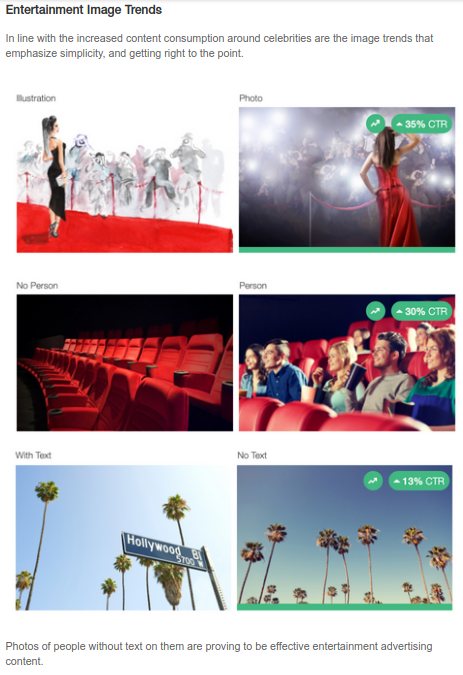 How Should Businesses Adapt Their Marketing Strategy to These New Trends?
Obviously, if you're in certain businesses like retail food, you are looking at a fat and prosperous year no matter what you do. If you're selling wedding travel packages to exotic locations, you're out of luck.
We can also see opportunities as these trends emerge into a new lifestyle. People doing all this home cooking are going to need a lot of accessories: utensils, woks, Instant Pot pressure cookers, egg poachers, and bread machines. This is a great time to innovate mobile apps for timers, temperature guides, recipe apps, and other utilities. People are strapping on their tool belt and tackling home improvement projects or they're getting their hands dirty in the garden. If we're all going to become a society of homebodies again, we can at least make it as cozy as we can for ourselves. This increased demand coupled with some limitations has led to innovative product offerings.
For many industries that previously relied on people going out, the name of the game has become "bricks to clicks": How much business previously run through the brick-and-mortar storefront can be converted to online clicked purchases? For other businesses in decline during a pandemic economy, the question becomes how to play the waiting game.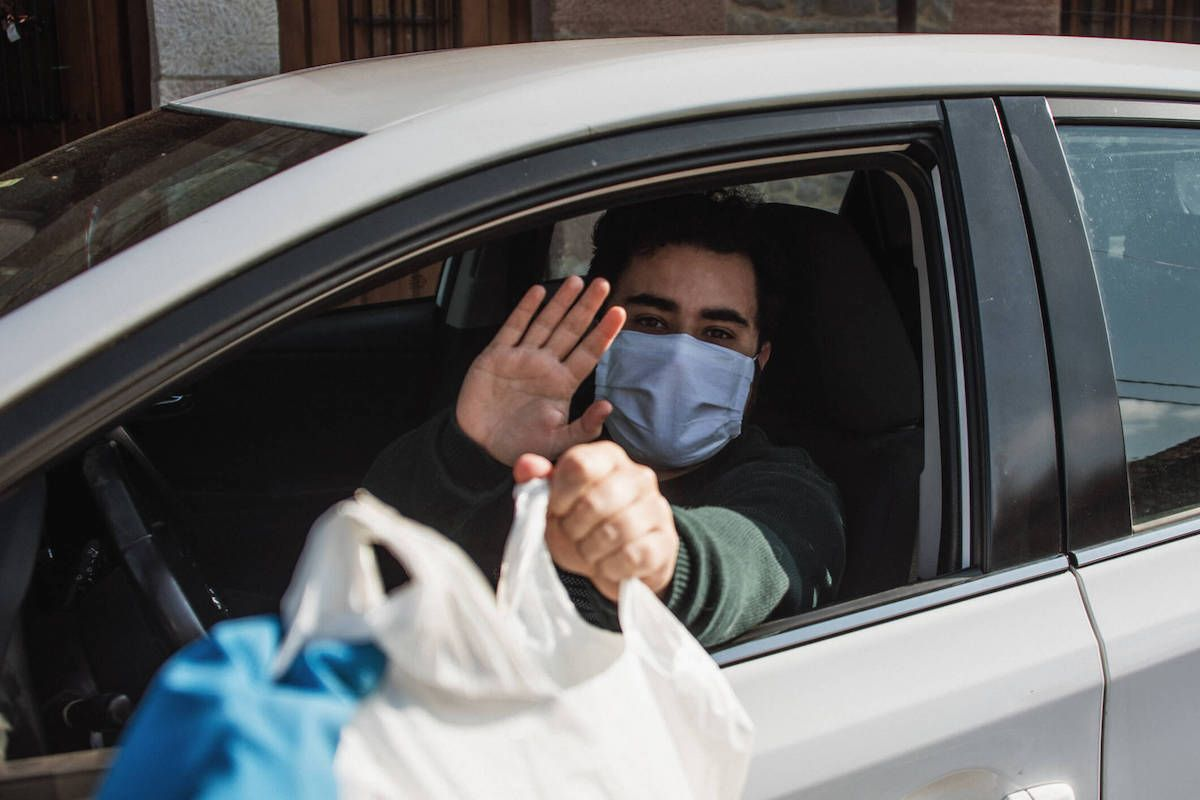 Here are a few strategies we've seen businesses take:
Restaurants, cafes, and taverns are offering outdoor patio dining.
Retail, even if they're not set up for shipping, offers delivery and curbside pickup.
Other businesses deliver through a third-party service. The gig economy is rapidly growing with the influx of delivery drivers right now.
Businesses that must see visitors in-person are implementing germ-shielding environments. Casinos have tried this, with plastic shields in between seats at blackjack tables and masked dealers.
Other businesses are adopting policies such as limiting customers on location at one time. Golf courses are working things out this way.
Businesses whose sales suffer now can still offer reduced prices on layaway for products and services that have a later use.
Some businesses are building up their content marketing presence while they wait it out.
Look back at the ballooning stats for media, games, TV, movies, podcasts, crafts… People are bored silly right now. Anything you can provide for content or interactivity at this time could become a profit model on its own. In addition, if your company can generate any kind of content as a supplement to your business, that's good content marketing by itself which establishes your brand as an industry expert.
Consider also how to adapt your business model to meet new demand. The huge increase in home cooking must mean that people have more interest in cooking utensils, accessories, recipes, and chef videos. The kids who missed out on school and are now missing out on summer vacation want something new to do every day. The growing number of people working from home also have new demands: ergonomic workstations, new microphones and headphones, better lighting for video calls, and home office supplies. Now, more than ever, businesses need to invest in cybersecurity services to ensure that these new working arrangements aren't putting their business at risk.
The other things people are missing more than anything else is the outside world and each other. Teleconferencing services are having a heyday. Any service your company can provide to help people feel closer to each other over distance or bring a bit of the world to them is bound to have a market.
Is there some aspect of your business that can meet these new demands? As they say, find a need and fill it.
For companies with some flexibility in their business model, now is the time to get creative. Indoor movie theaters are staying dark, but the drive-in outdoor movie theater is making a comeback. Restaurants are bringing back the roller-skating carhop. Perhaps while we're spending all this time at home, we can bring back the record player and get a vinyl revival going, and then we truly can relive the 1960s. Riots and all.
Spread the Word About New Offerings with Facebook Ads
For new product offerings and services to be successful, business owners must spread the word. While you can reach out directly to existing customers through email or phone, you're limiting your reach. There are millions of people out there on social media who don't know about you or how you're adapting your business to these unusual times.
Now is a great time to invest in Facebook Ads. You have a captive audience that is glued to their phones, desperate for entertainment. They're scrolling Instagram and Facebook looking for joy, beauty, laughs, education, as well as things to do or buy.
Use this opportunity to expand your market through compelling Facebook ad campaigns. If you're new to advertising on Facebook, you'll want to read our article "Beginner's Guide to Facebook Advertising." You'll learn the ins and outs of Facebook advertising, including the benefits, the different types of ads you can run, and how to set up your very first campaign.
Investing in paid media can seem risky, but for millions of business owners, it has proven to be extremely rewarding. Depending on your industry and customers, it can be a cost-effective way to reach them. Use the information that we shared about Facebook trends to help determine if it's the right fit for your business.
Get More Bang Out of Your Advertising Budget
Too often when marketers approach the executive team asking to allocate budget to digital advertising, they're met with resistance. Expensive print campaigns have left an indelible mark on many executives, who are now wary of any kind of advertisements. Unlike print, television, or radio ads, digital can be very affordable. It's also very controllable. You don't have to spend any more than you want to. With Facebook advertising, the power is in your hands to control your ad spend; you can spend $10 per week or $1,000. It's up to you.
If you're trying to get the most bang out of your budget, you'll want to read our article "Strategies to Optimize Your Google and Facebook Ads Budget." In it, I break down different ways that you can refine your digital advertising strategy so that you're saving money while also connecting with customers.
After you've read these articles, feel free to reach out to me with any questions. I'm happy to help you develop an effective Facebook advertising campaign.