When a new customer lands on your website, which page do you want them to see?'
Probably the one that explains your services and products and encourages them to convert.
The Services page is one of the most important pages on your website, therefore you want to drive as much traffic to it as possible because this is where you can convince visitors and leads to take the jump to become customers.
Without getting traffic to this page, what benefit would it be to your business?
Even if you've written convincing copy on this page, you still need people to see it.
It's is easier said than done, though because in most cases, your home page will rank higher than your other internal pages.
But you also want visitors to see your Services page as it moves them further along your sales funnel to becoming customers.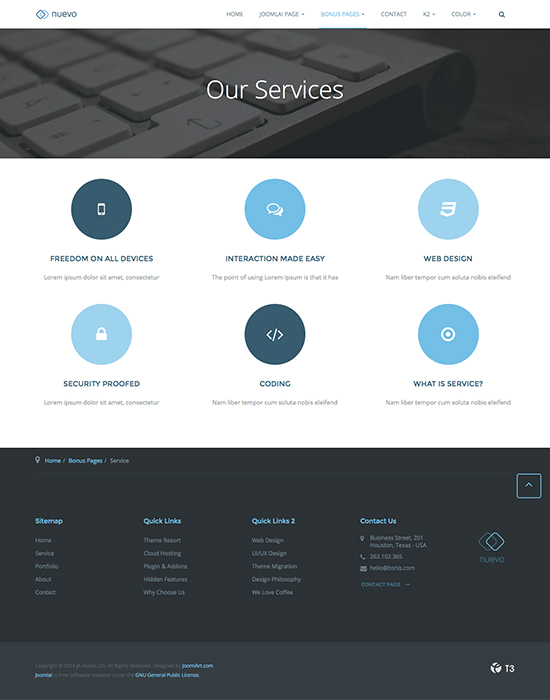 When our SEO company, Cardinal Digital Marketing, takes on a new client we make sure that their 'services' or 'products' page is free of technical issues that may hinder it from ranking in Google's Top 10 search results.
Driving more traffic to an individual page is hard when you consider the tough competition and high customer expectations.
But it's not impossible. With the right strategies, you can get your page to rank high on Google and other search engines.
By attracting targeted traffic, you can hit your business goals when visitors pay for your services.
That's what we'll discuss in this article, but before we go on…
What is a Services page?
A Services page is one that easily communicates to prospects what it is you do. Plus, it provides other information about why a visitor should become a customer.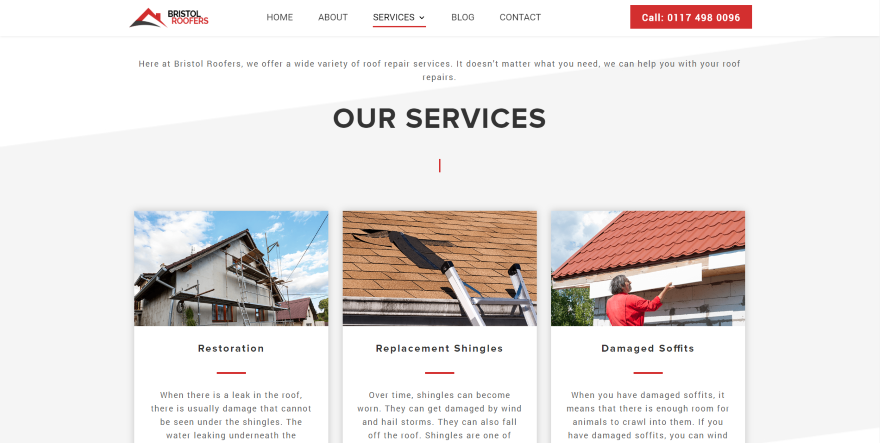 Maybe this type of information includes testimonials, proven results, user ratings and reviews, and contact forms.
The goal of this page is to show a potential customer that you can solve their problems and give them a reason and a way to get in touch with your business.
Here is what Medallia's Services page looks like: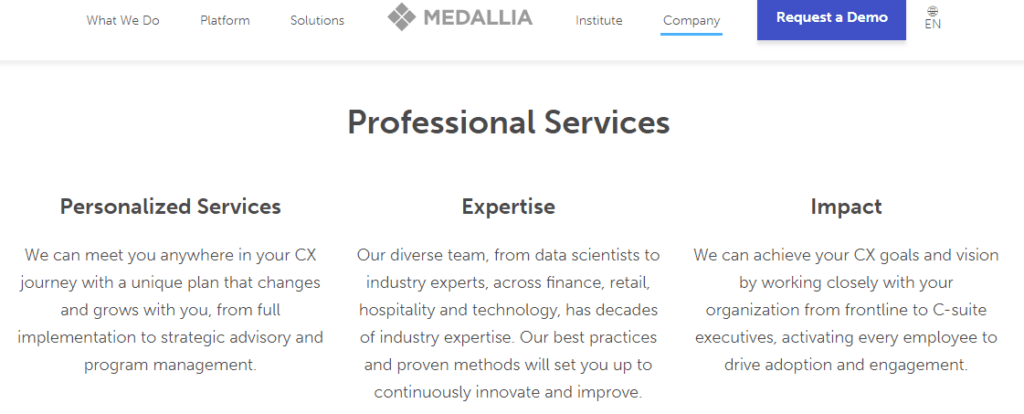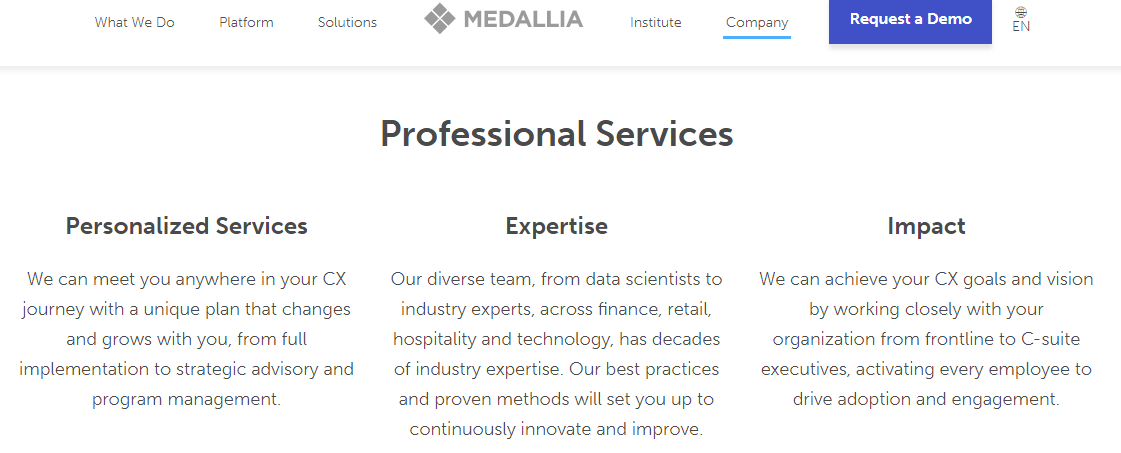 Now that you know this, what can you do to get a better rank for your Services page on search engines and drive more traffic?
1. Create a detailed buyer persona
A buyer persona is a document that gives details about your ideal customers. It is vital for your business because it gives you a clear picture about who it is you are marketing to.
A detailed buyer persona helps give your marketing strategies a focus. Plus, studies have shown that buyer personas can make a website 2 to 5 times more effective by targeting the right visitors.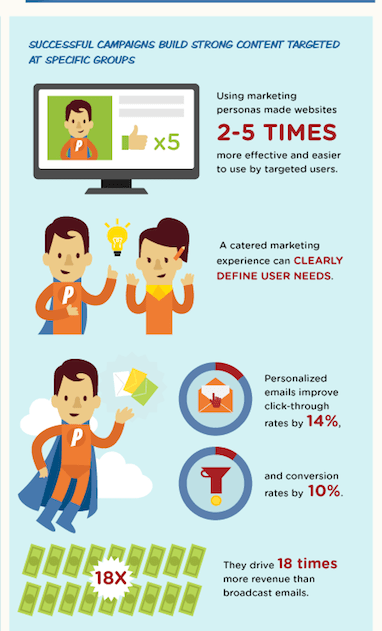 A buyer persona can include the following details:
Name
Age
Location
Income
Job
Working hours
Challenges
Marital status
Number of children
Likes
Dislikes
Hobbies
Future aspirations
There are more details you can add to your buyer persona as you deem fit and the more details you have, the better.
This is because these details help you to personalize your message to your ideal customers.
Producing content to attract everyone means that no one will be able to relate to your business. But don't let this limit you- it's possible to have more than a single buyer persona for your different services if you provide more than one thing.
Here is an example of a buyer persona that shows details about an ideal customer. If you don't know how to create one, there are templates available to use: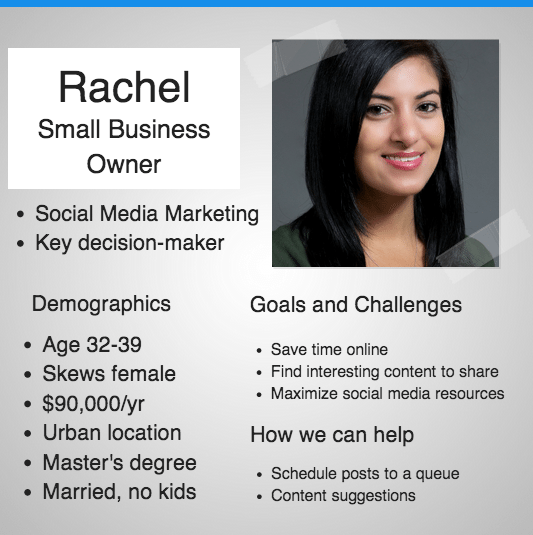 2. Use keywords with the right intent
After crafting your buyer persona, you need to know which keywords your ideal customers will use in search engines. Otherwise, traffic you get from ranking for wrong keywords is useless.
While you want to drive traffic to your Services page, it's important to attract visitors that are willing to pay for what you are offering.
You can do this by targeting the right keywords your ideal customers will likely use when looking for your particular services through search engines.
To know the right keywords to target, do some keyword research. And ask yourself and your current customers, what keywords automatically come to mind when promoting your business?
For instance, a professional photographer may use a long-tailed keyword like "hire a professional photographer".
There are tons of keyword tools available on the internet to find more keywords like these. One free tool you can use is Ubersuggest.
This is a tool that gives you details about your keywords like search volume, search difficulty, paid difficulty, and cost per click (CPC) based on how they've performed in previous searches. It also provides keyword suggestions and SERP analysis.
To use Ubersuggest, enter your keyword into the search box and select the language and country you want to target. Then click on "Search":


The tool then shows details about your keyword: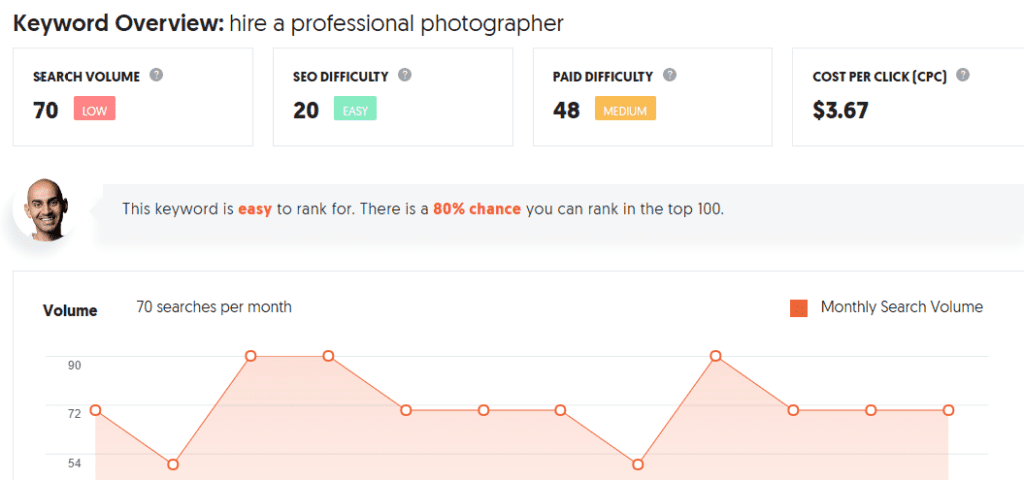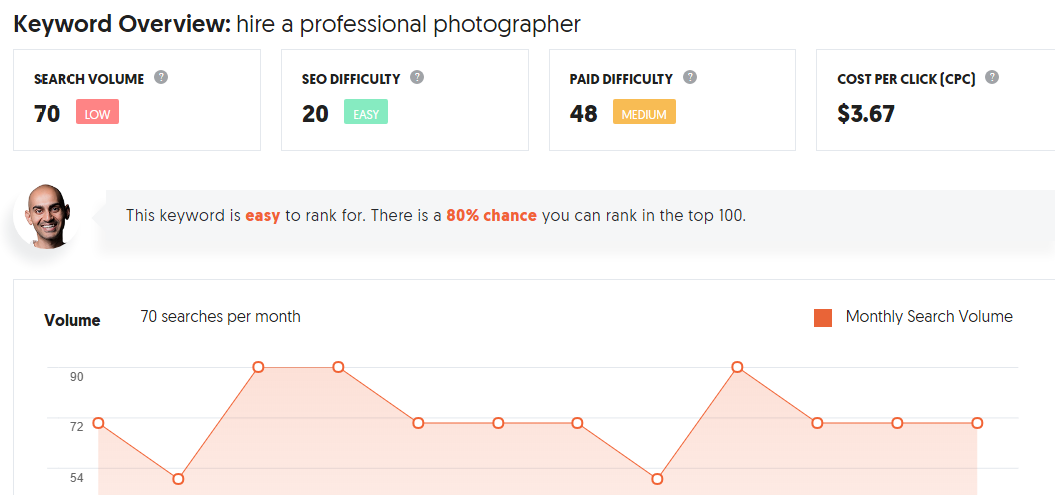 Get more keywords like this when you click on "Keyword Ideas". This will help you to compile a list of important keywords to target on your Services page.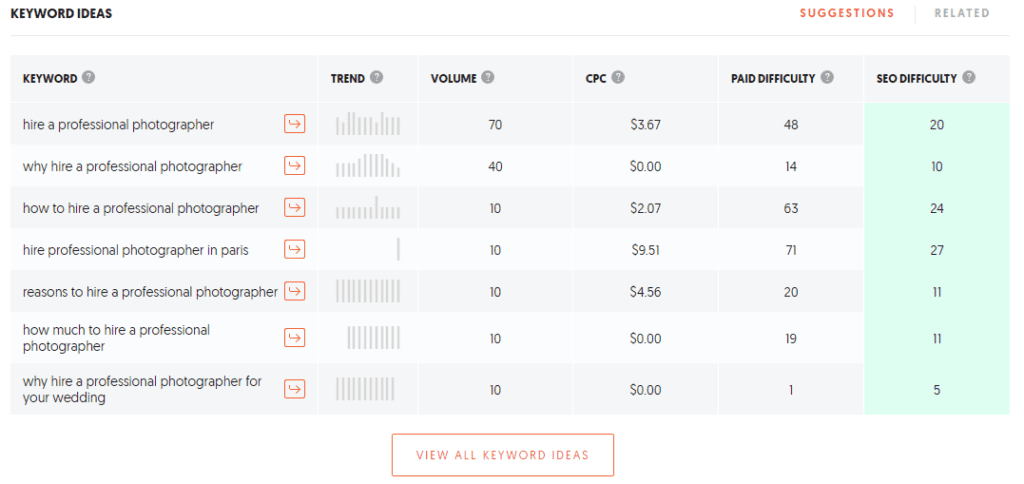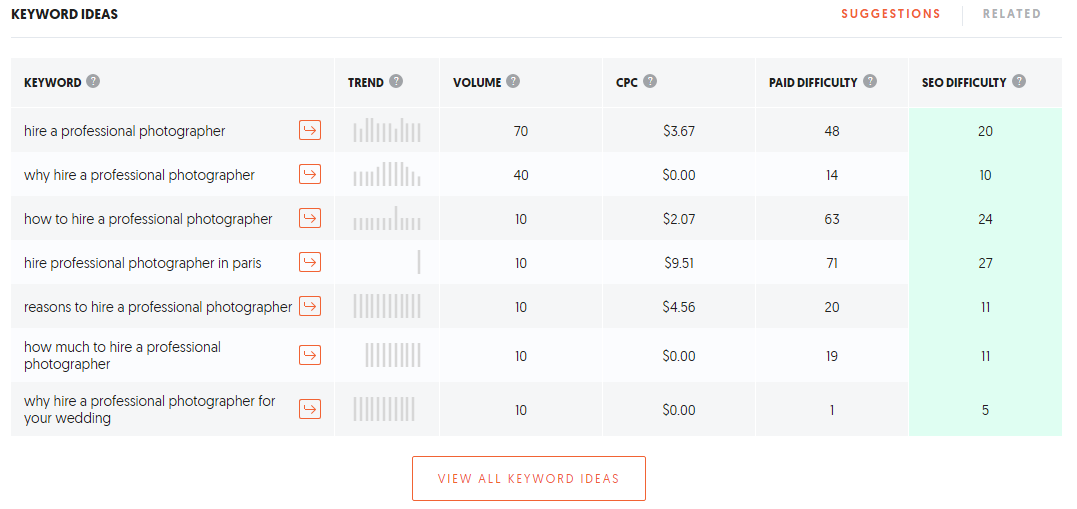 If you want to know how pages currently rank for your target keywords, conduct a SERP analysis.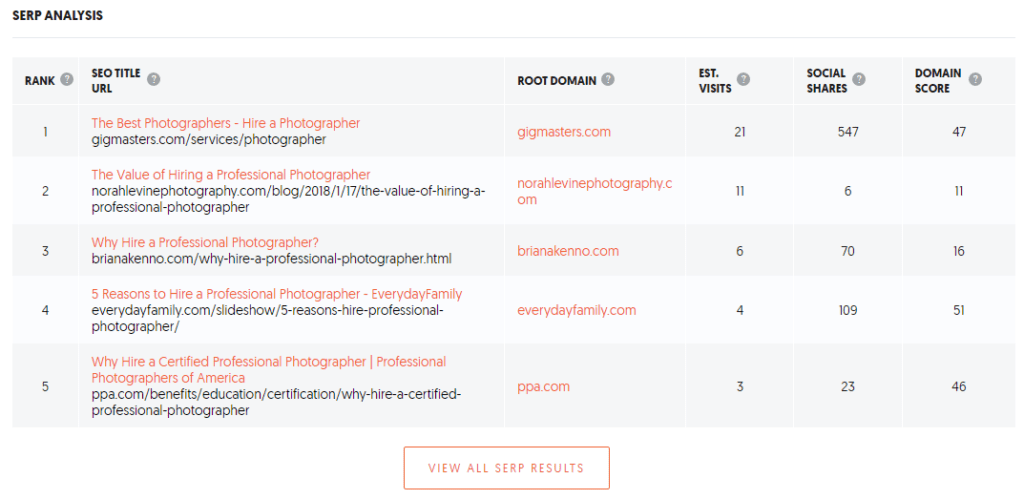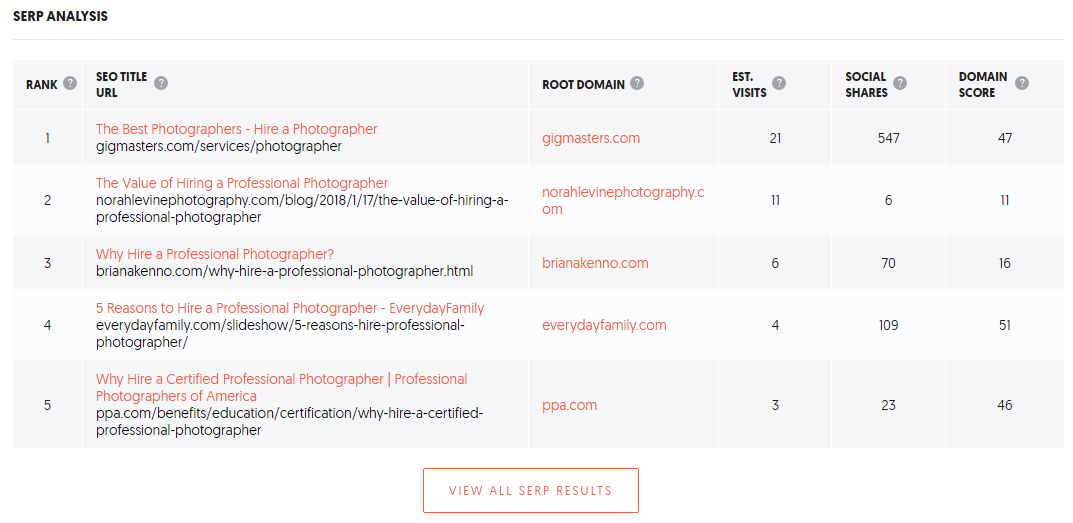 Apart from targeting non-branded keywords, you can also target branded keywords. Search engine users who put a direct brand name in their search terms are easier to convert as they already have a knowledge of that business. Feel free to contact our Atlanta SEO Company for full SEO Services.
3. Add Internal links
To rank your Services page, you need to make it easy for search engine bots to find it. One way to do that is to link your website pages up to each other.
When Google crawls your website, your page becomes easily accessible as Google spiders follow your other internal links and web pages to your Services page.
To give your page an even better chance of ranking, link it from your high authority pages.
To do this, first find the pages with high page authority (PA) on your website. You can use Open Site Explorer to do this.
First, enter your website address into the box and click on the "Search" button.


Then click on "Top Pages" at the sidebar to see the pages with the highest page authority.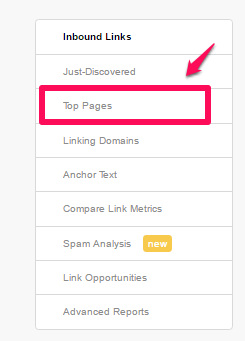 This will give you a list of the pages with the highest page authority on your website.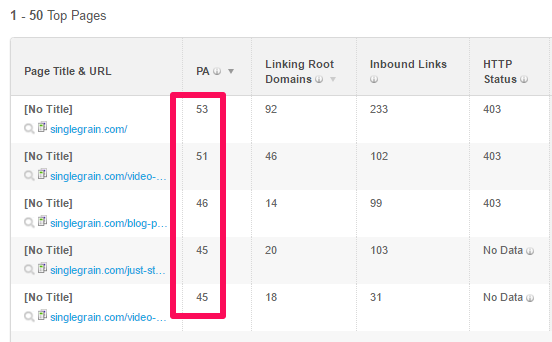 After finding these pages, link them to your Services page. While adding the internal links, use anchor texts that have keywords that you want your Services page to rank for.
4. Build Backlinks
This is one of the most important search ranking signals and a very important step in SEO Strategy. In fact, it's so important that Google search quality analyst Andrey Lipattsev names it one of the top 3 in improving SEO.
But if getting backlinks to your website homepage is difficult, it's even harder to get it to a specific page like the Services page.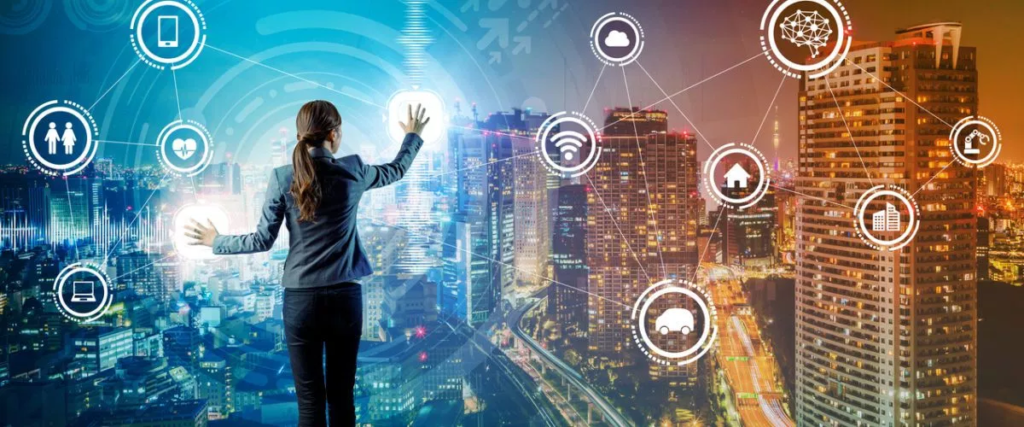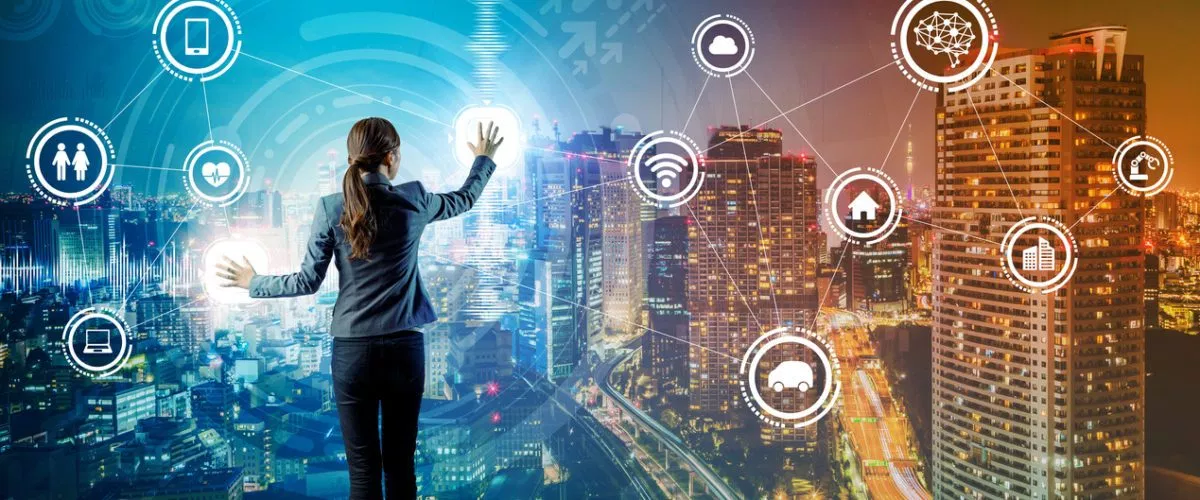 A common reason why businesses want to link to this type of page is that it's promotional in nature, and other businesses recognize this value and therefore don't want to give you backlinks for free.Nevertheless, there are creative ways to get backlinks to this page without paying for it.
Some ways to gain backlinks to your Services page are:
a). Guest blogging
If you want to reach a new and wider audience by showcasing yourself as an expert in your field, then guest blogging is an opportunity to do that and get a backlink over to your website if those readers like what you have to say.
For most websites, a guest blogger is usually not allowed to link to their website in the body of their guest posts. But you can add a link to your website in your author bio. So instead of linking to your homepage, link to your Services page.
When you link back to your website from authoritative websites, it will boost the page authority of your Services page and it gives you a better overall ranking power for your ideal keywords. Through guest blogging, Buffer Co-founder Leo Widrich was able to increase his website's SEO visibility and increase their user base to more than 100,000.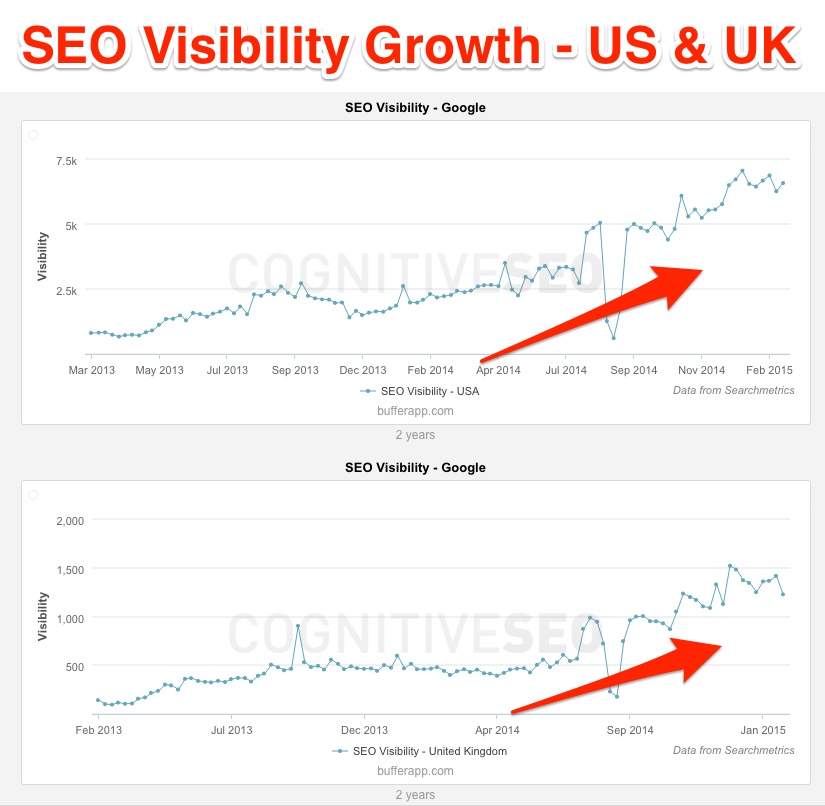 b). Tracking mentions
If you've done business for years, it's normal to have your business mentioned on other websites.
These could be from a local website or a big authoritative site. Sometimes these mentions are without links, but it would be worth it to track them down and contact the website owners, asking them to add a backlink to your website.
But what if you want to gain backlinks to your Services page? You have to further track down your business mentions including those that have links. And then the next thing is to look at the context of your business mention.
For instance, your business could be mentioned in a post about roofing services in your city and you may notice that there's either no link to your website or there's a link to your homepage.
However, if you run a roofing company, a link to your Services page is more applicable. So what should you do? Send a message to the website administrator and ask if you can add a link to your Services page.
One tool that allows you to track the mentions of your business is BuzzSumo. It allows you to select between 6 options of what mentions to track:


Fill in details about keywords you want to track and other information it asks for, then set alerts whenever there's a mention of your business name or a keyword.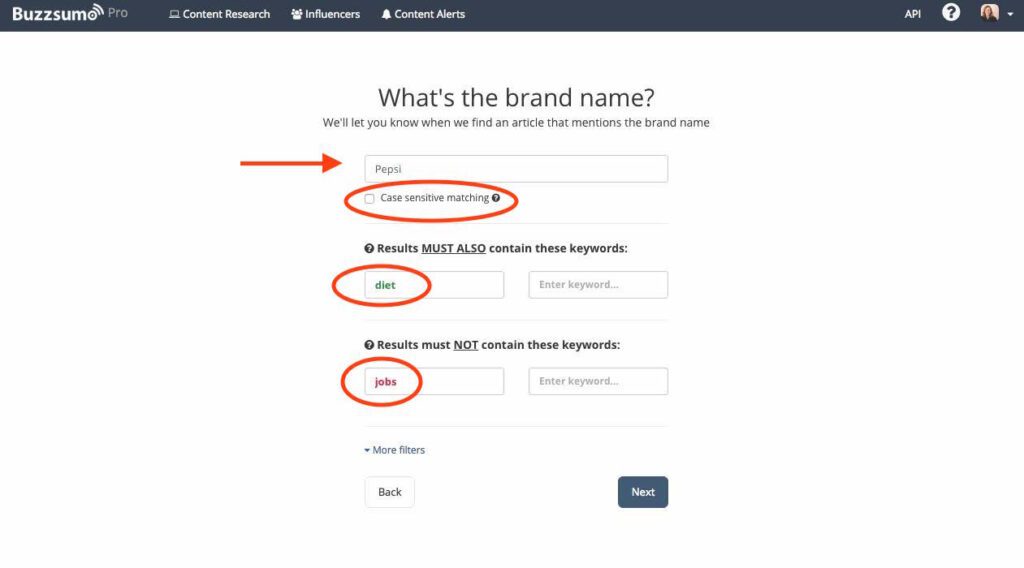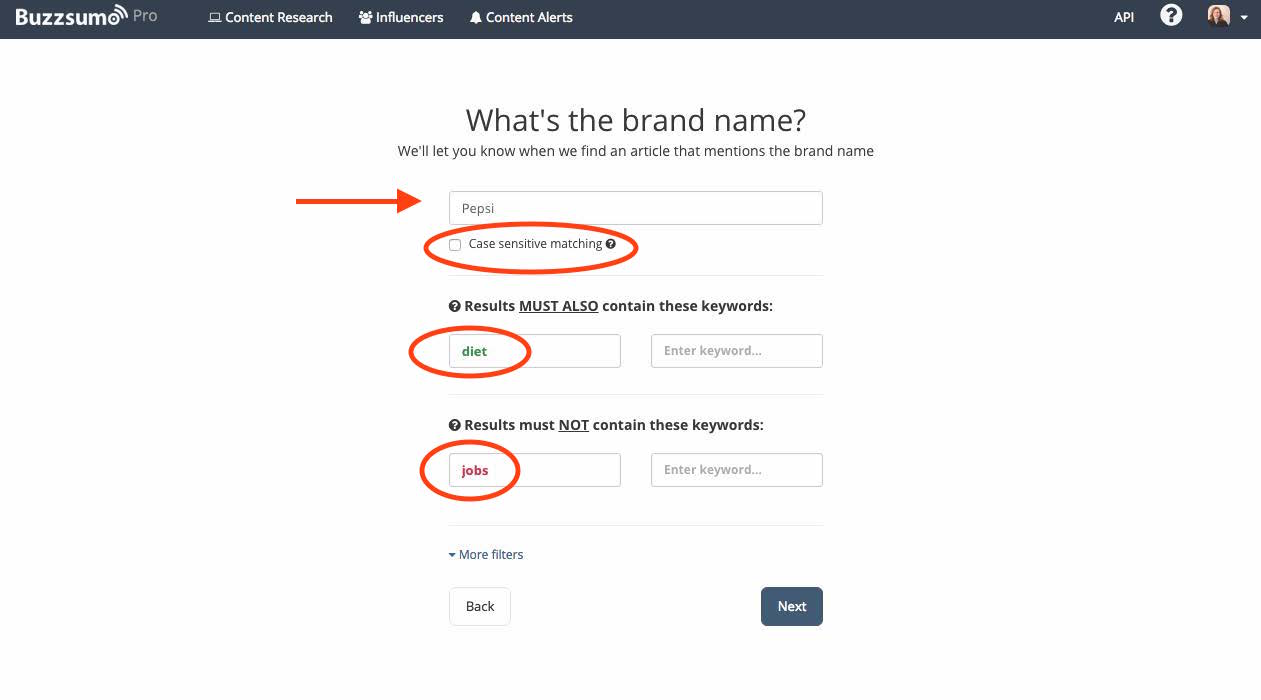 After finishing your settings, create alerts to go to your BuzzSumo dashboard.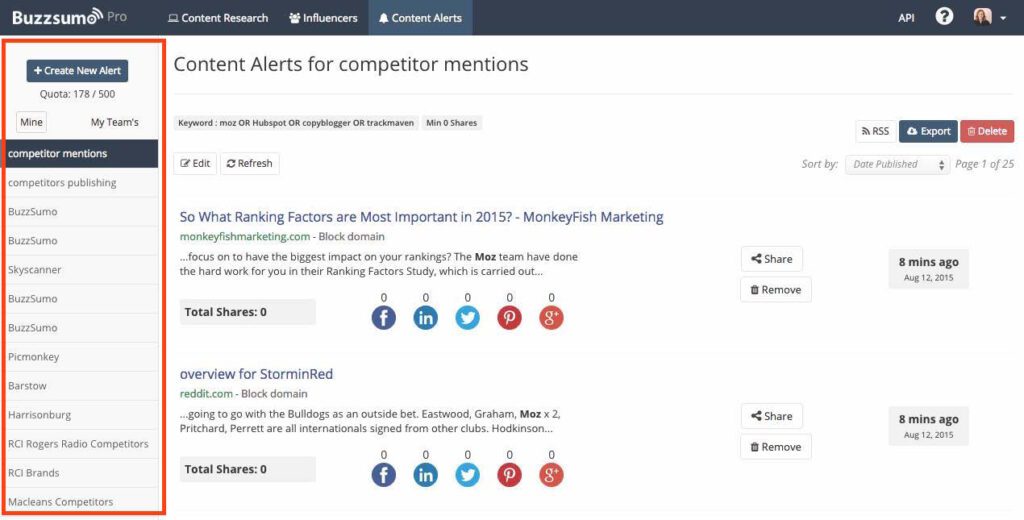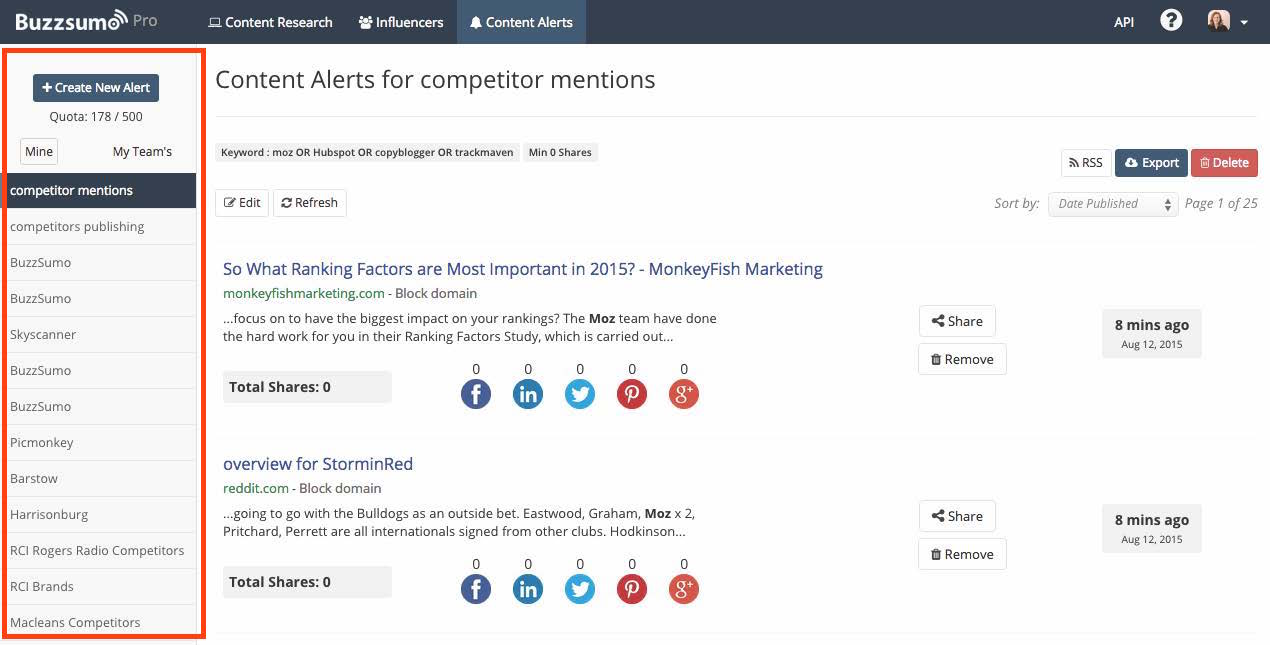 5. Have long-form quality content on your page
If you want your Services page to rank high on Google search, then you need a detailed page of information.
Studies have shown that there's a correlation between the length of pages and their rank in Google search, prioritizing pages with long-form content.
One of the reasons long-form content tends to rank high is because they usually explain a topic thoroughly, which is beneficial to people looking for that kind of information.
Google and other search engines want your content to provide the right information to help solve their search engine users' problems because then they will be more likely to continue using that browser trusting that it will find quality content.
Websites who utilize this correctly become more popular by gaining more backlinks and authority.
For instance, in a study by Moz and BuzzSumo, they found that longer posts tend to have more social shares and referring domain links.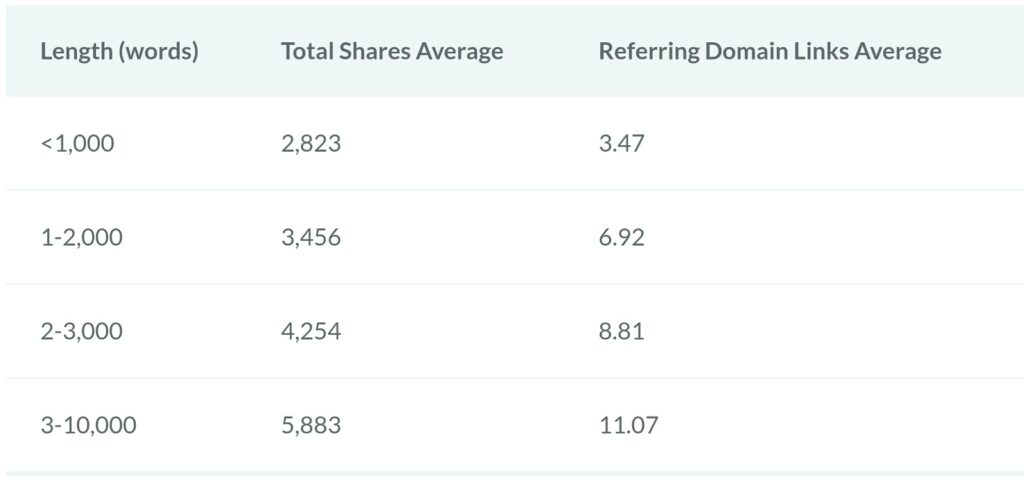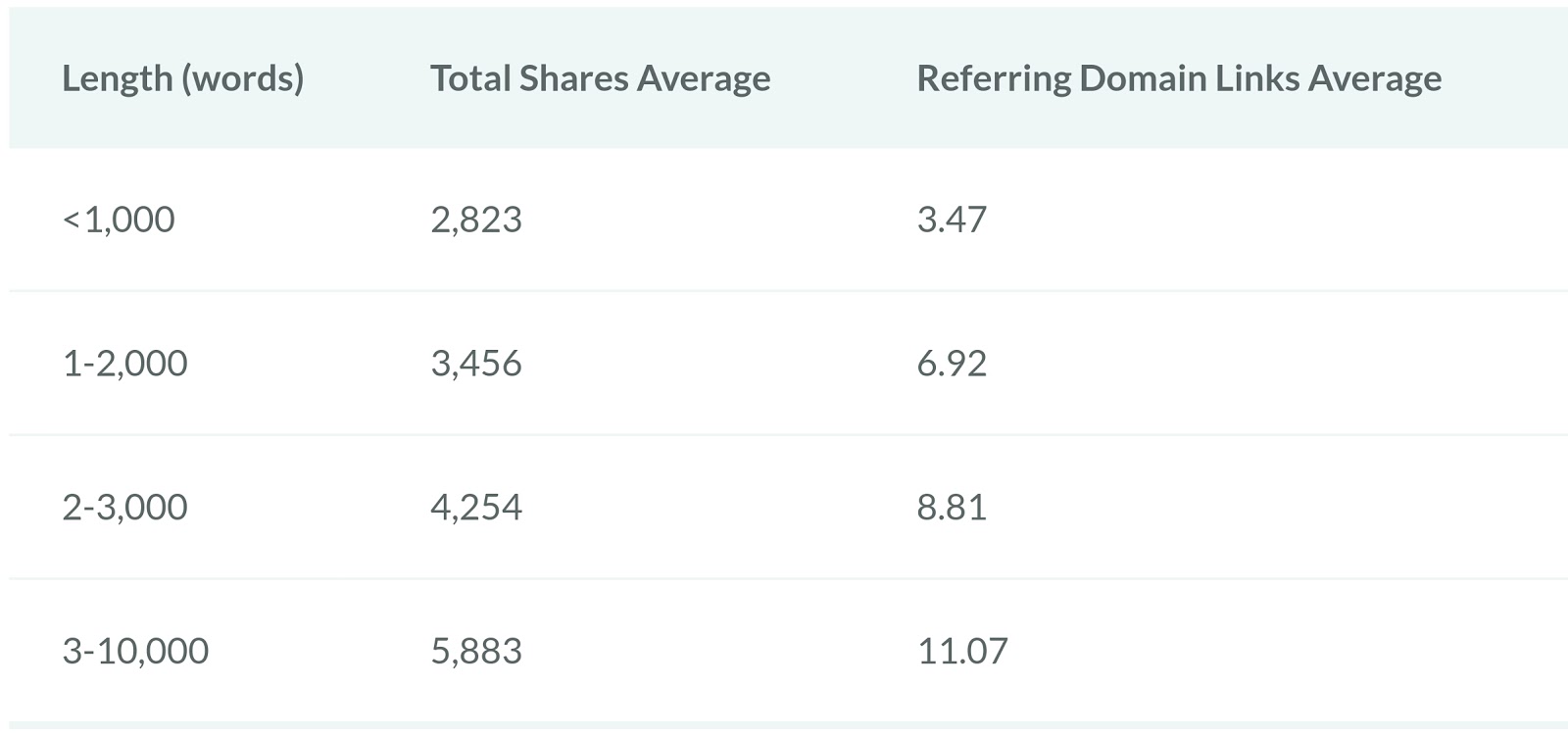 What you need to be aware of those is that the idea of quality content is different for a Services page than it is for a blog post.
What are some features on your page that provide the right information allowing it to rank high on search engines, thus turning visitors to customers?
a). A structure for your page
If you have a lot of content on your page, then you should include navigation links on the top to bookmarked important pieces.
Some visitors to your page just want to skim through the details and navigational links will allow them to jump through sections to a particular part of the page that interests them.
Here is an example by a home decor site where visitors can jump to any part of the page: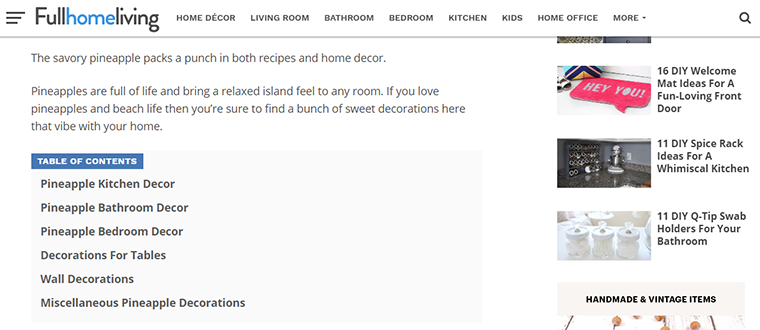 b). Have a Unique Selling Proposition
Whatever business you're in, you've probably figured out that you're not alone. But why should a potential customer pay for your service instead of going to your competitor?
This is your unique selling proposition. Although your service has many benefits, there should be a benefit that sets you apart.
If your ideal customer is an average earner, your unique selling proposition could be in terms of promoting low prices that fit within their budget.
However, if you're offering a high-end service, then your unique proposition could be selling the quality or customization of it.
For example, a company like Rolls Royce offers full customization of a car for each person whereas Toyota offers durability and standard car models at low prices.
Of course, they're both successful because they're sending the right message to their ideal customers.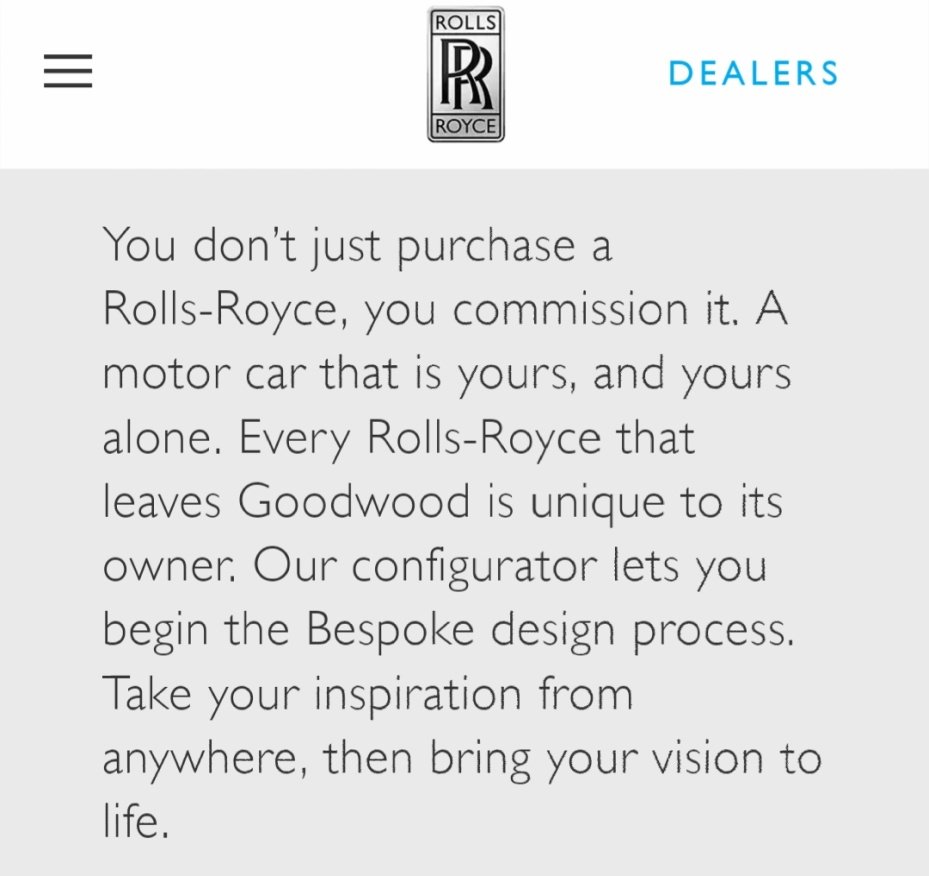 So in conclusion, your unique selling proposition should appeal to your ideal customer.
c). Use social proof
People want what other people have and a cool new trendy thing can instantly go viral. If your service has been used by many people in the past, then let your potential customers know that.
If your former customers are happy about your work, you should feature them on your Services page by displaying reviews and testimonials. This helps convince your potential customers that you have a trustworthy, quality product or service. Here is an example from Slack explaining the benefits of their service. See how they added a customer testimonial below: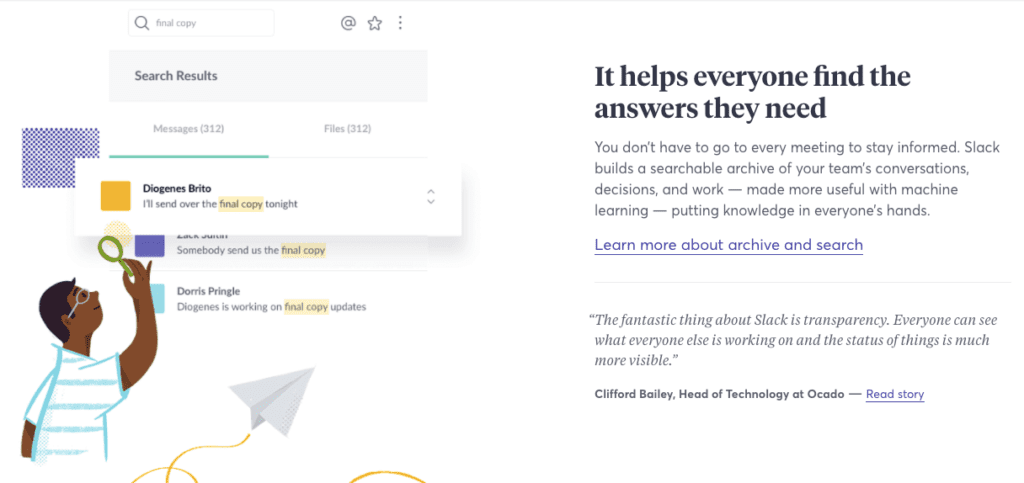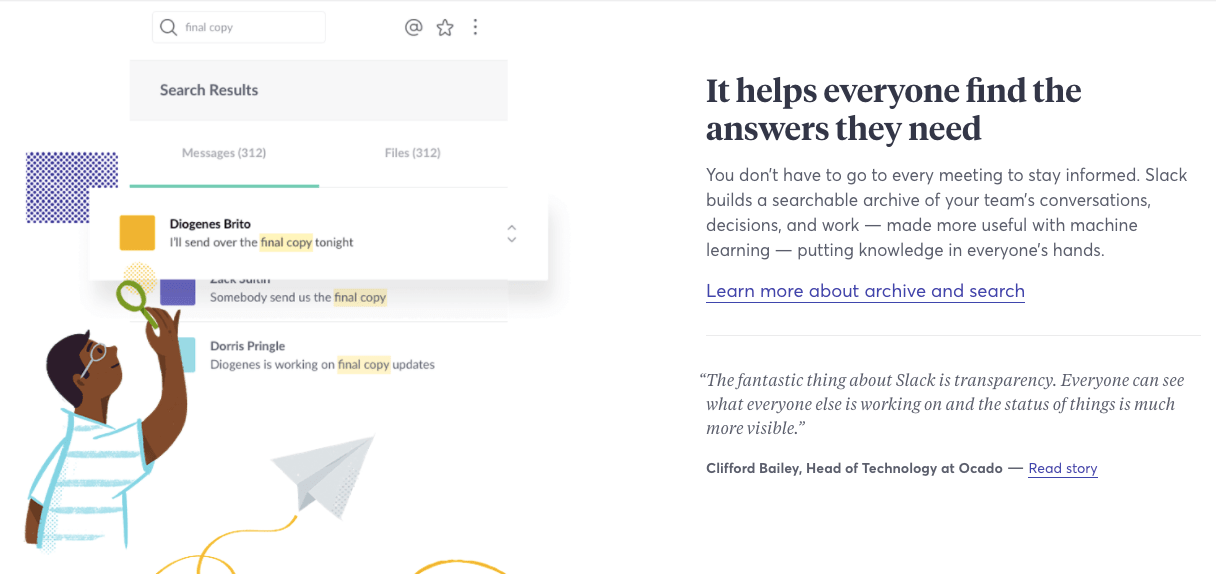 d). Add guarantees
Whenever a customer is paying for your service, they're taking a risk.
You can reduce this risk by guaranteeing your service. You could offer a guarantee for a certain period of time or the quality of service.
Below is an example of a guarantee by Jetstar on their flights: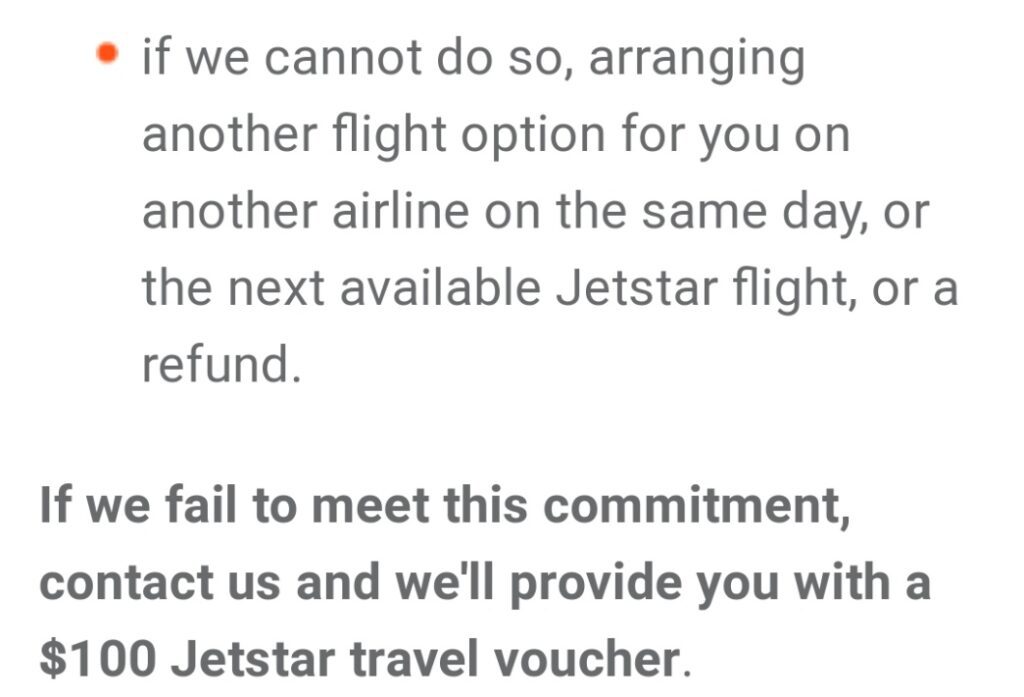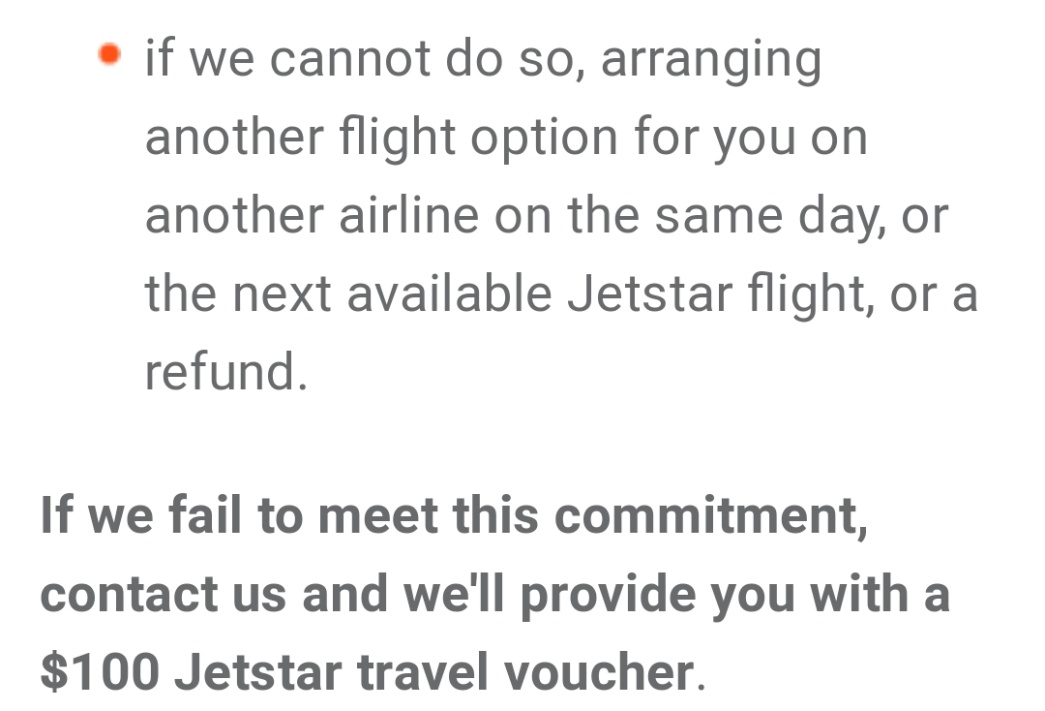 e). Add different media
Your Services page doesn't have to contain only text. You can also add media content like images and videos to balance out your page.
In some cases, this could increase the time spent on your site and reduce the bounce rate of your page. Here is an example of a video on Medallia's services page: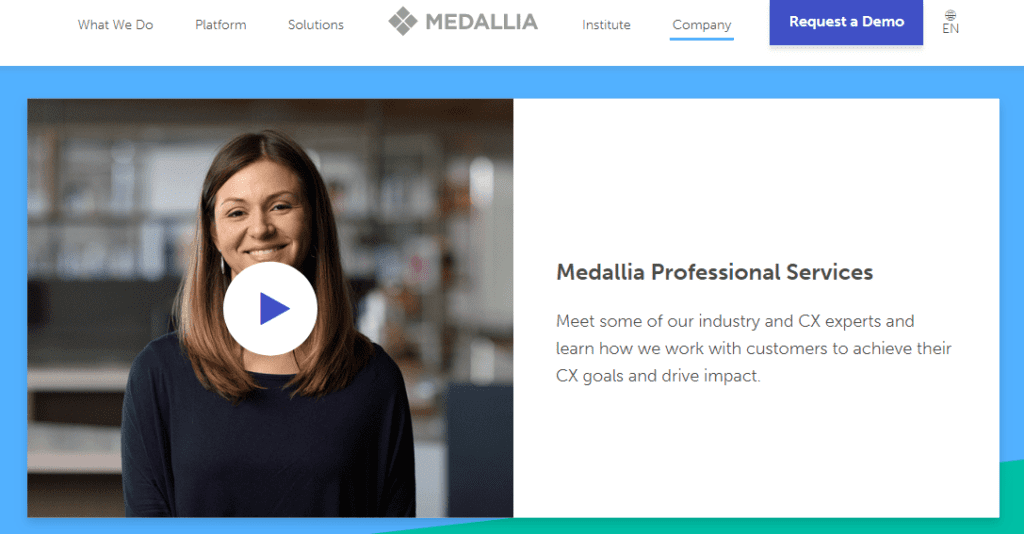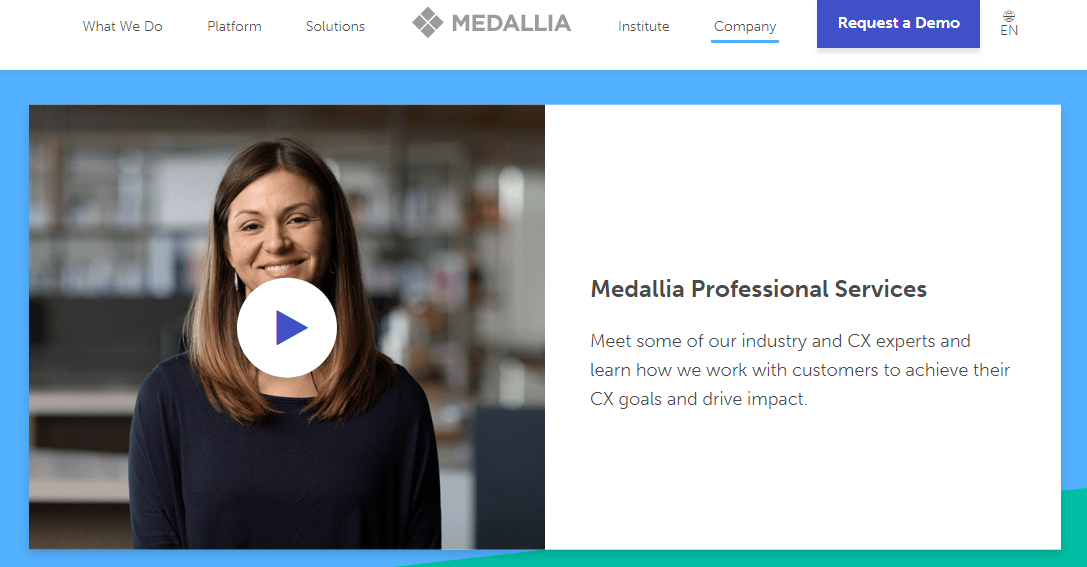 A video can explain the positive effects of your service better than written words. For example, when VidYard included a video on their "Coming Soon" page, they got a 100% increase in conversion rates. And when you increase conversions, this is a sign of better engagement that leads to a higher rank.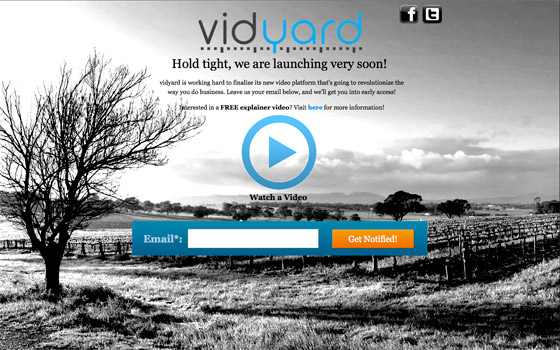 Likewise, if you've embedded a YouTube video, it could rank independently.
Conclusion
The first step to optimizing your Services page is to provide the best information possible for your ideal customers.
When you improve your user signals and optimize your page using effective SEO strategies, you can rank high on search engines and gain more traffic to your website.